The following content may contain affiliate links. When you click and shop the links, we receive a commission.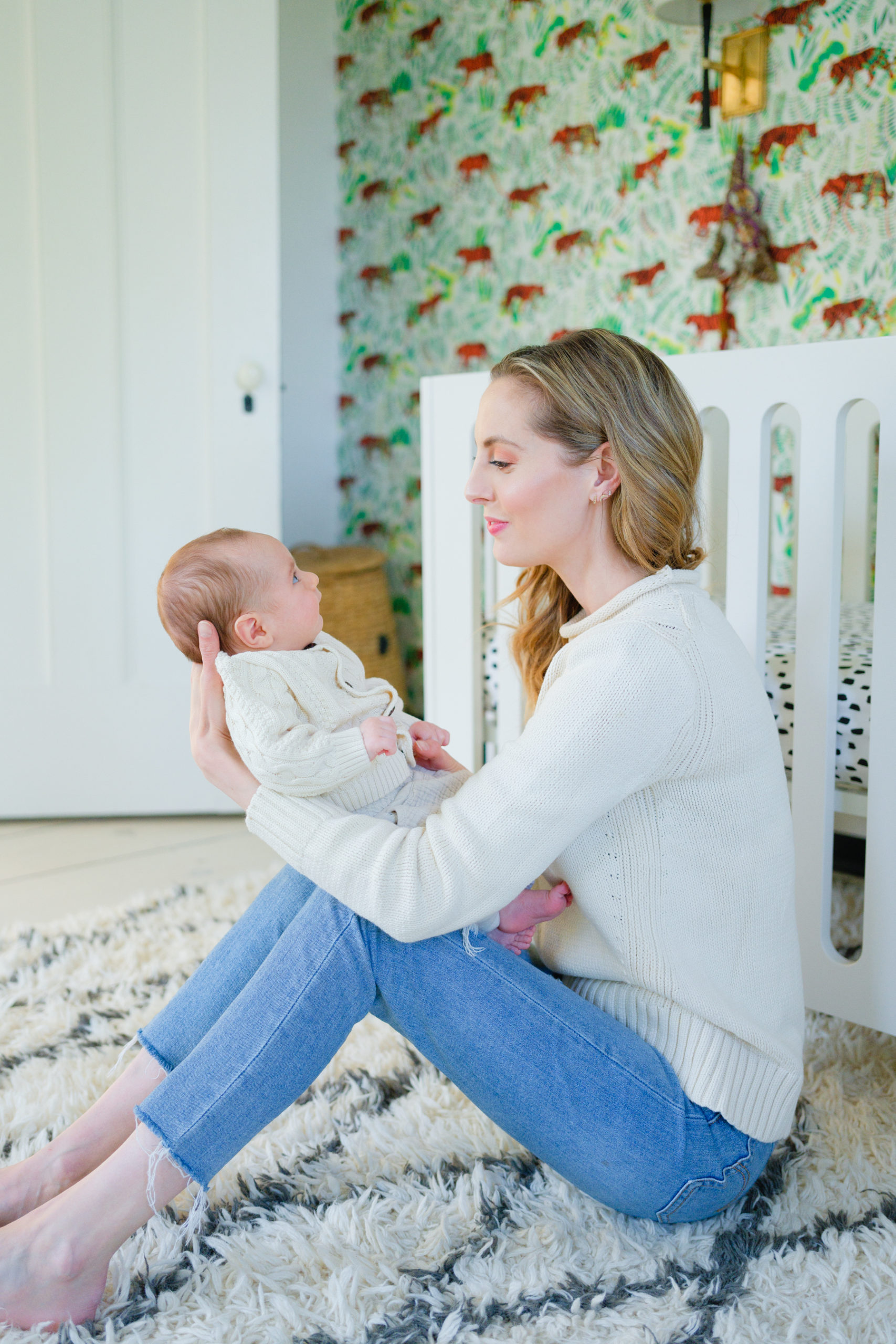 Since I shared that my plan for my three kids' sleeping arrangements was going to entail my older two moving in together, I've had lots of questions about how Major's room would transition into a nursery and what, if any, changes I would make.  While it would be super fun to revamp the room for Mateo specifically, it just isn't in my budget at the moment.
Not to mention the fact that I LOVED Major's room and the decor. I wasn't ready to give it up just yet!
I'm hoping that once Mateo is in a "big boy bed" at around two years old, the boys can move in together and I can put twin beds in there.  We shall see! For now, here is a look at the transition! Major's old bed went to Kyle's new home for his room there (as did Marlowe's old bed from when she was in her room solo).  I'm glad that they can have their beds at Dad's house since they felt so comfortable in them, and it's a nice way to help them transition into their new normal.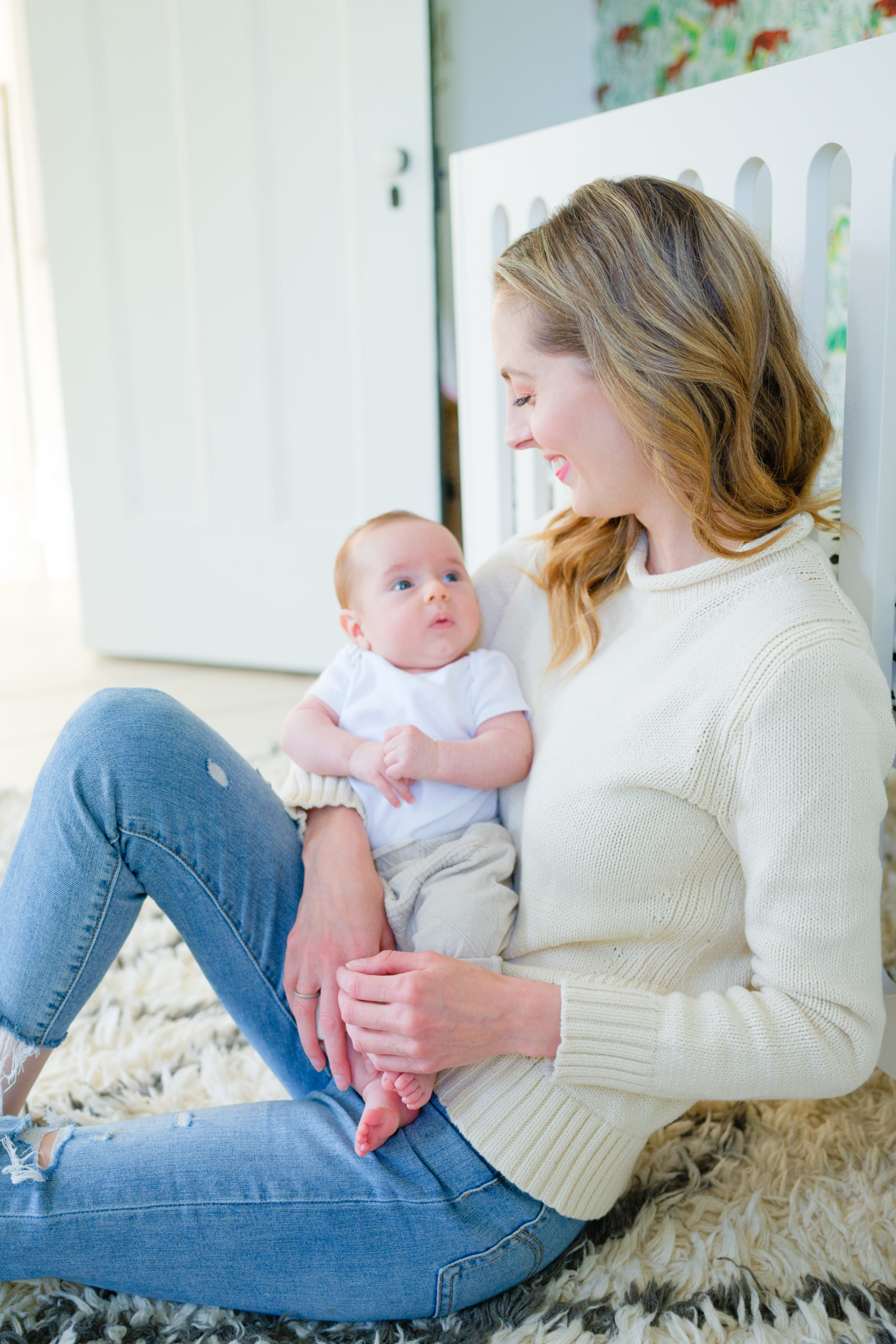 For Mateo's room, I got this amazing crib from Pottery Barn Kids that is now discontinued. I love how midcentury modern it feels. This one is a similar vibe! I placed it right where Major's bed used to be. Major's dresser got turned in to a changing table with a changing tabletop.  Then I included a really cute "smart" rocker that also has the capability of charging your phone! Talk about double duty. Ha! I also like that it reclines at the push of a button, and it reclines pretty far too! I've loved it so far.
My favorite piece in the room is this adorable personalized sign with Mateo's name. It's just so beautiful and I hope it's something he carries with him in life through all his apartments and homes! He'll probably be totally scandalized as an adult that I want to influence his home decor but a Mom can dream. LOL!
All in all, I love that Mateo's nursery feels a bit special and different, just for him, even though I kept most of Major's room.  I'm really excited for the challenge of making this BOTH the boys' room at some point!