The following content may contain affiliate links. When you click and shop the links, we receive a commission.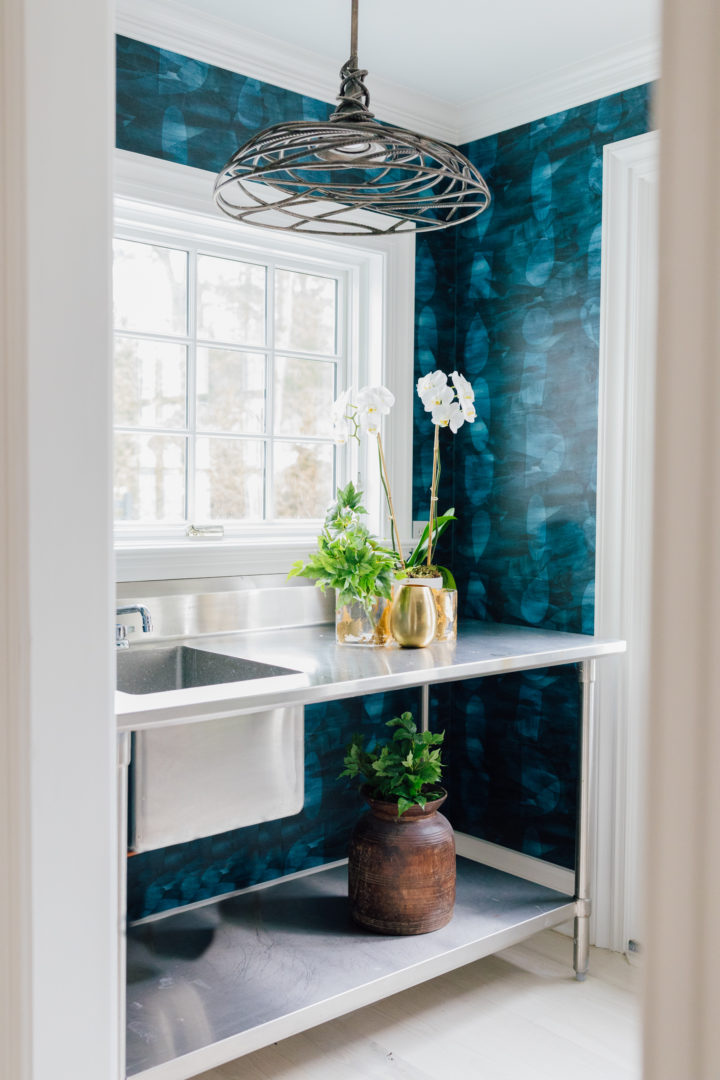 When we first saw our home, both Kyle and I were blown away by all the character it had to offer.  It needed a good deal of work and love, but overall there were so many charming details that we hadn't seen in a home before and that we wanted to play up to the max. One of those charming details was the "Cutting Room" off of the garden! A traditional cutting room is a space designed to cut and arrange flowers from the garden and to store gardening accessories.  I love flower arranging and love this room's access to the outdoor space of my house– so I wanted to play up that traditional use of the space while also utilizing it for a purpose that is more in keeping with my every day #MomLife: a Crafting Space!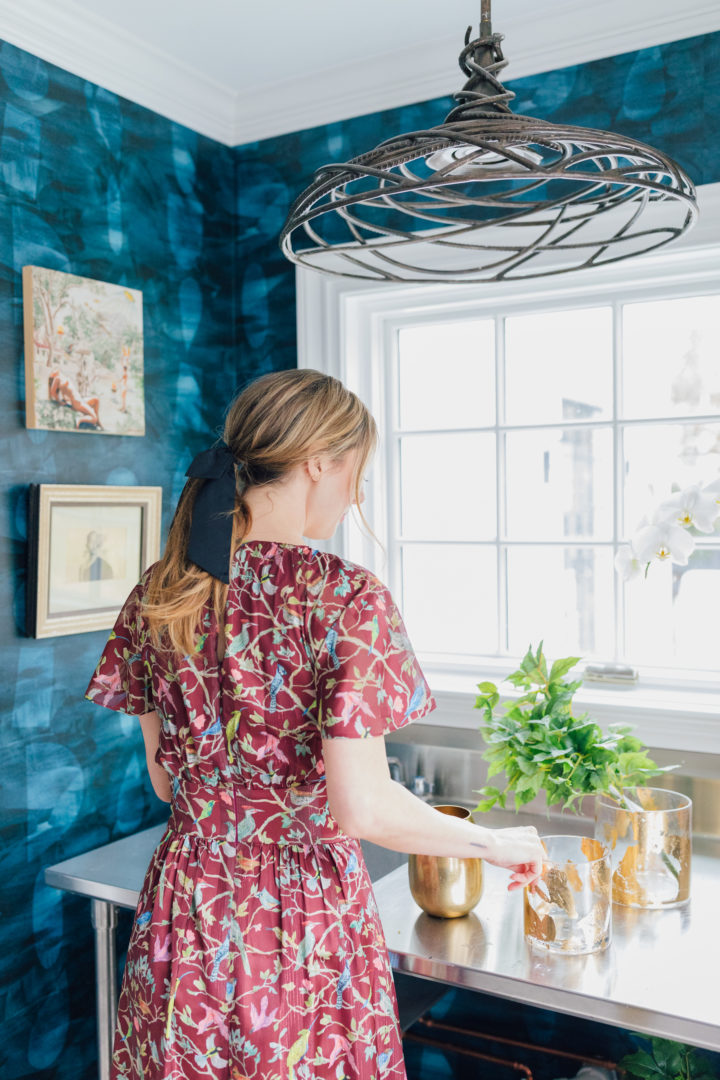 I needed a place to store and work on gift wrapping, cards, and little crafts and embellishments, without having to go all the way to the HEA studio or to take up space in my kitchen.  I decided to do a custom built-in so it would perfectly accommodate everything I needed it to…and then came up with the idea to use the clotheslines as retractable displays for ribbon and wrapping paper.  This way I can utilize in the busiest months (Birthday party season, the Holidays, etc) and retract if I want to style the built-in for shoots and/or events.  I just adore how this room turned out and I can't wait to create many beautiful flower arrangements when the garden outside is in full bloom!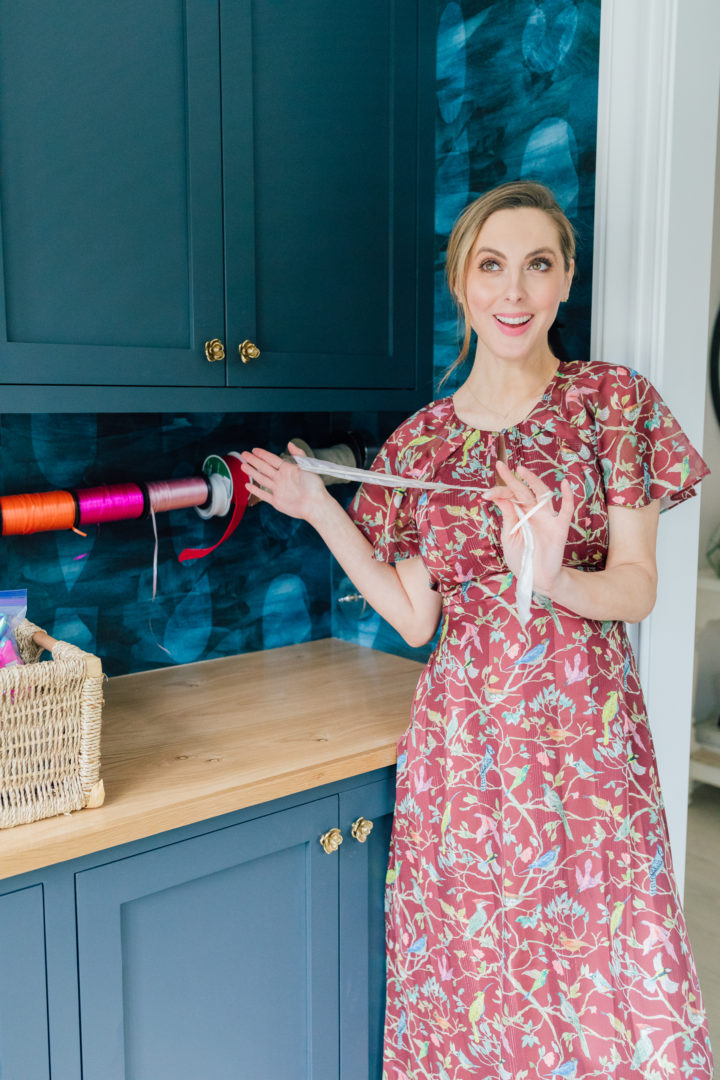 Design Credits…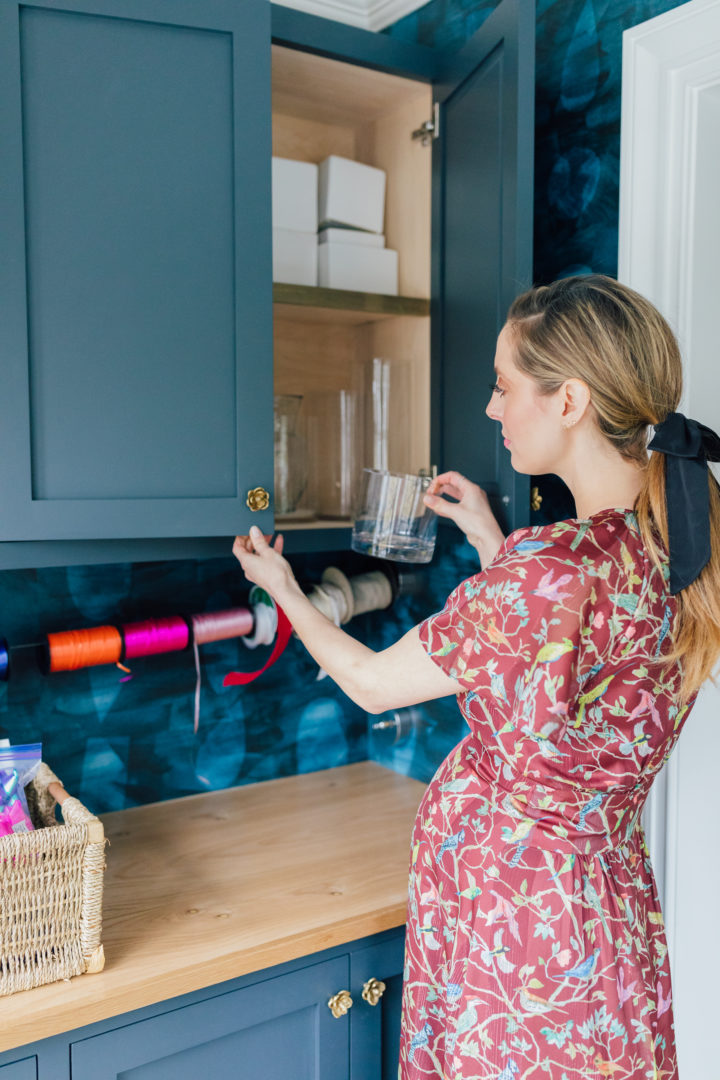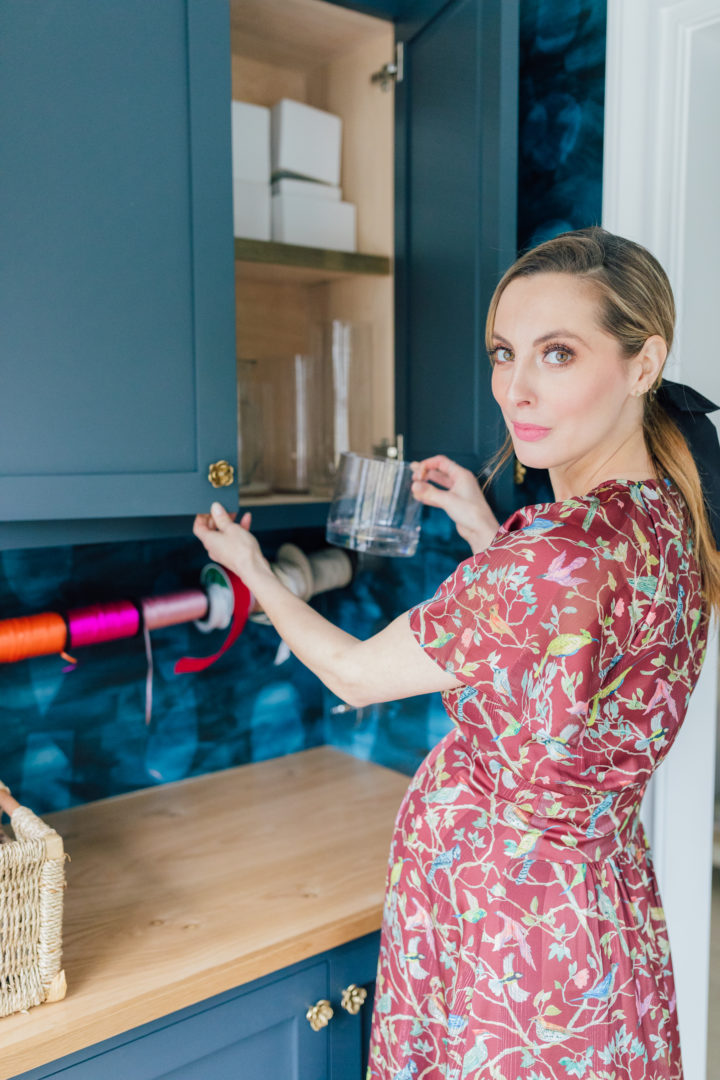 Photographs by Julia Dags