The following content may contain affiliate links. When you click and shop the links, we receive a commission.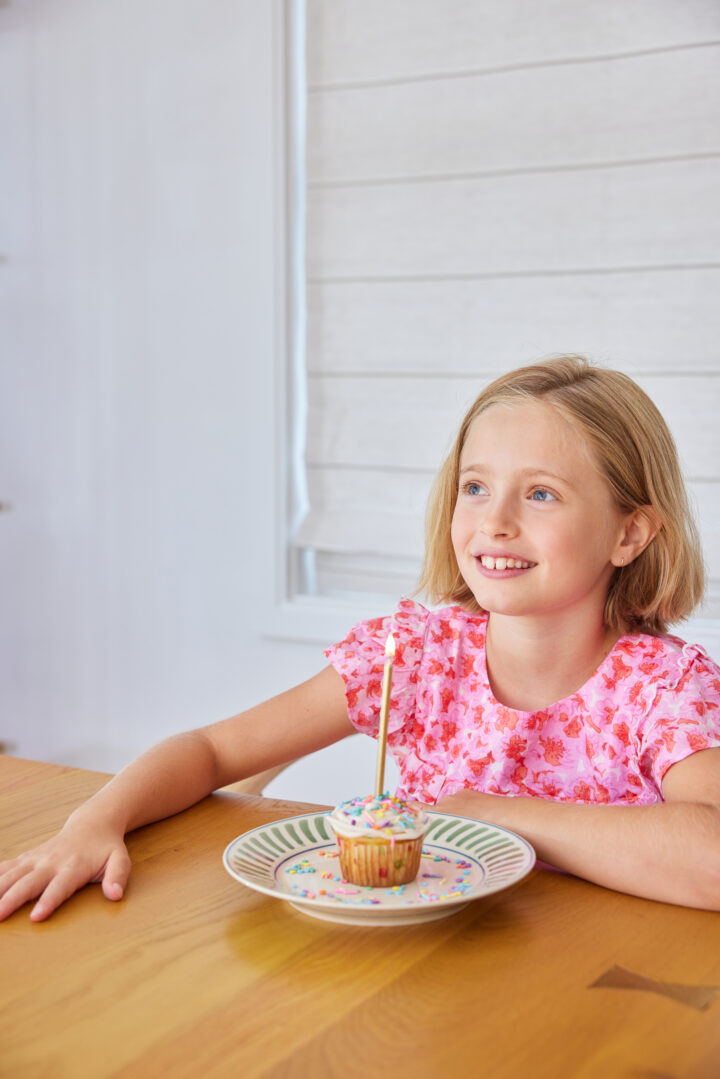 My Dearest Marlowe,
Happy NINE!!! Nine on the Ninth this year: your "Golden Birthday"! I will admit to you, and to you only, that it feels very strange to have a little girl who is already nine! It feels like only yesterday that I was carrying you around strapped to my front as we took our long walks and explored. This year has felt like such a metamorphosis in your identity and in your sense of self…and for some reason, it brings me back to the little firecracker and strong soul you were when you were a little baby. You had the biggest personality in the room, and even before you were talking, you were cracking everyone up. You also have always been in on the joke in a way that continues to this day. Your sense of humor is so sophisticated at times, and I can just look across the room at you when I find something funny, and I can see the same glint in your eye. It makes me so happy to know we will be laughing together for the rest of my life.
This year has brought so many challenges for you. Personal challenges, and challenges at school. Physical challenges, and educational challenges. And yet, through them all you have emerged more yourself than ever. I'm so endlessly proud of how much grit you have, while also having the most tender heart. Preserve that. Treasure it. Never feel pressured to be snarky or rude because somebody else is. Sincerity is a gift. Keep kissing us with your whole self, and climbing into our laps, and asking for one more snuggle at night.
I told you at one point this year that I never want you to rush growing up, because you have your whole life to be a woman but only a short time to be a little girl. You seemed to intrinsically understand that when we spoke, and yet, as time has ticked by this year, I have seen you slowly morph into the beginnings of a young woman. I'll get a glimpse of you out of the corner of my eye sometimes, and my breath will catch in my throat because you seem too big. Too old. Too almost-gone. I don't think I can ever be grateful enough for your girlhood, or more sad to see it slowly slipping away. The other day, you told me that your birthday was making you a little sad this year: "I feel like 9 is old now, Mom. I feel like then I'm 10, and then 11, and then 12…" I stopped you, reeling myself. "But you'll always be my little girl, you know. As weird as that is. You will be." "I know Mom, but when I get older then you get older too, and I just don't want to forget anything. I don't want to forget you just like this."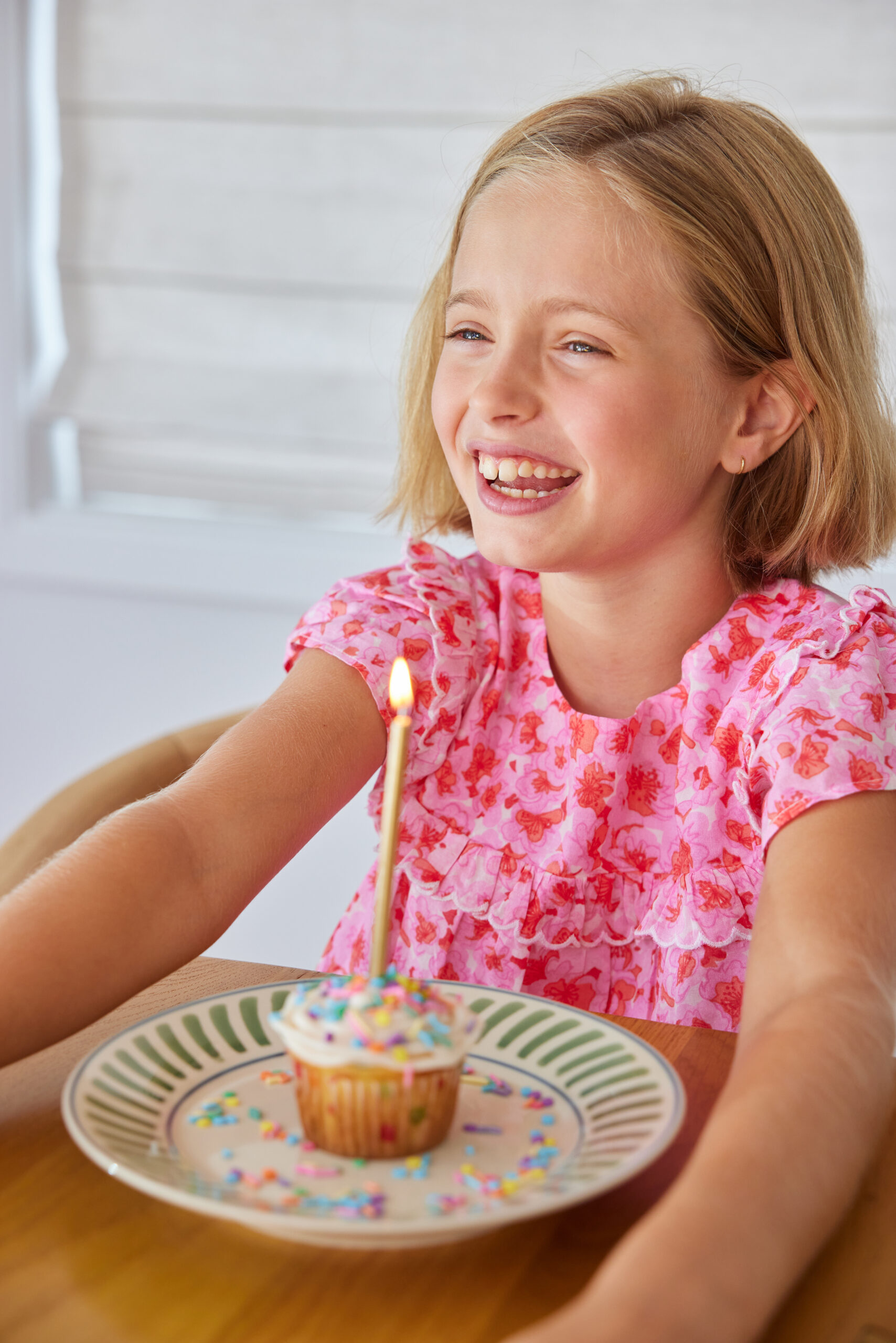 I know what you meant. These days have felt so blessed recently, so filled with promise and luck and magic. I want to preserve them, too! And yet, YOU become more and more magical, funny, interesting, and complicated with each day that passes. And it makes me realize how much MORE there is for you, and for us, all the more we walk down this road together. I feel like the luckiest person ever to be your Mama, and I know I always tell you this (and I'm sorry if it's beginning to annoy you) but I really do learn more from you than you could ever learn from me. Some of the things are tough lessons, meditation on patience, and letting go. But most of it is creativity, uncomplicated love, forgiveness, and trust. Thank you for all the lessons, and thank you for loving me always while I learn them (sometimes the hard way).
You'll forever be my number one girl, and I hope it goes without saying that you make me proud every single day. I love you deeply, completely, and without measure. Happy birthday, Lowie Lou. You're one of a kind!
Yours Always,
Mama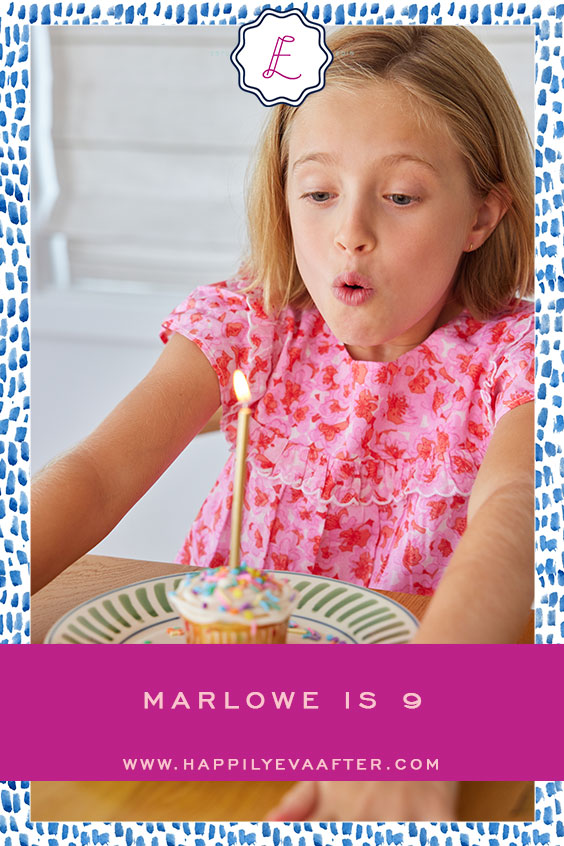 ---
Shop the post…

Photographs by 

Julia Dags

 | Copyright © 2023 Happily Eva After, Inc. All Rights Reserved.