The following content may contain affiliate links. When you click and shop the links, we receive a commission.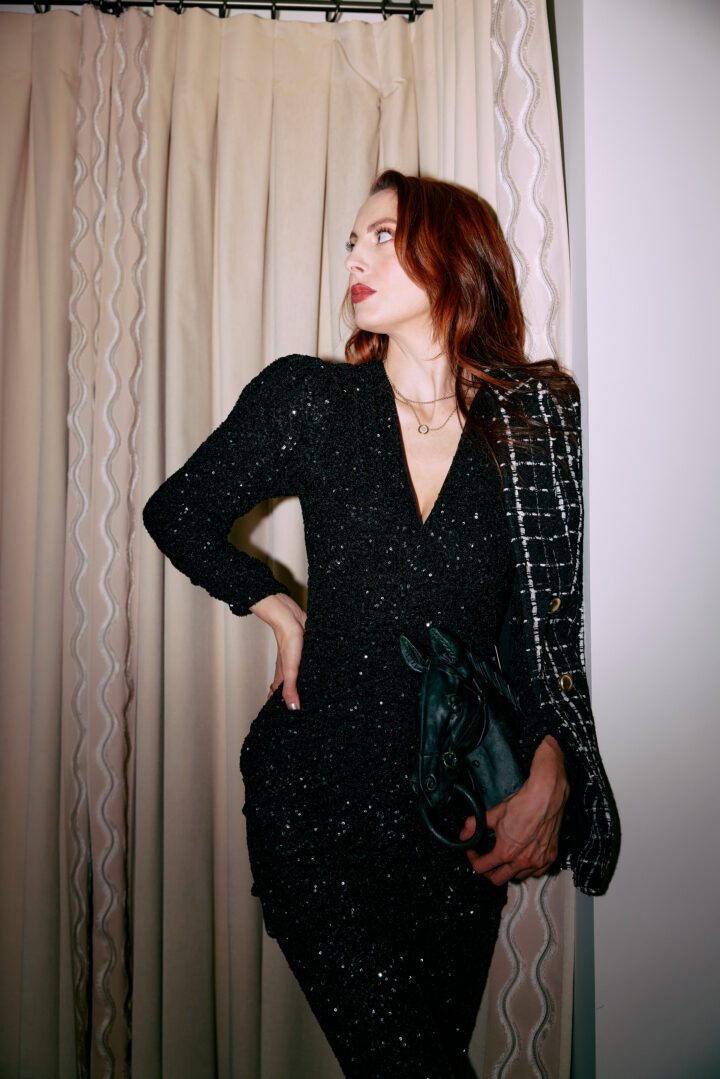 I am in total and utter disbelief that the New Year is almost upon us! The last month has felt like a dream in a lot of ways…but, like, more of a nightmare. LOL. With relentless sickness mixed with work commitments, the days and nights have mostly just blended together and we have been in Survival Mode to say the least. My kids get off from school in a few days, and I will be taking their entire break off from work as well. I'm so excited to just hang out, recuperate from the crazy holiday season, and hopefully enjoy some snowy days with the kiddos. Ian and I have the kids for New Year's Eve this year, which I actually love. I always have the best time with them "watching the ball drop" (Thanks, Youtube!) at around 9pm and cracking open the Martinelli's to celebrate. I'm more of a New Year Intentions person than somebody who makes steadfast resolutions, but if I had to pick one that is relentlessly on my list year after year, it's this: Be More Present. It's become so clear in recent years how quickly these young years with the kids are flying by…and it is just so sweet and nice that they want to be with us all the time, especially for holidays like NYE! I want to soak up every minute of it.
Even when I celebrate at home, I tend to dress up, since I am the EXTRA Monster that I am. No shame there! However, I've been hearing that lots of you have fun plans this year! I have even heard of a few NYE weddings! I thought I'd use this opportunity to curate a little round-up of my favorite dresses for New Year's Eve. I hope these inspire you to have a fun and festive evening!
Sequin V-Neck Puff Shoulder Ruched Midi Sheath Dress
$99
I am a huge fan of this elegant black sparkle dress! I love the V-neck cut and the fact that the shoulder is slightly padded for a retro-type vibe.
Crepe feather-trim shift dress
$139.50
This black sheath with feather trim is understated but still so festive!
Winter garden dress in sequin
$170.99
Nothing says Party Time like red sequins! This mini dress is super cute.
Let Me Be Embellished Deep-V Dress
$258
I'm in love with this flapper-style gold dress. The pattern is so pretty, and the length and cut are extremely flattering!
By Anthropologie Textured Sequin Mini Dress
$230
Feeling fashion-forward? Try this little white stunner!
Lara Dress
$445
You guys know how much I love pink! The bow back of this dress makes a style statement!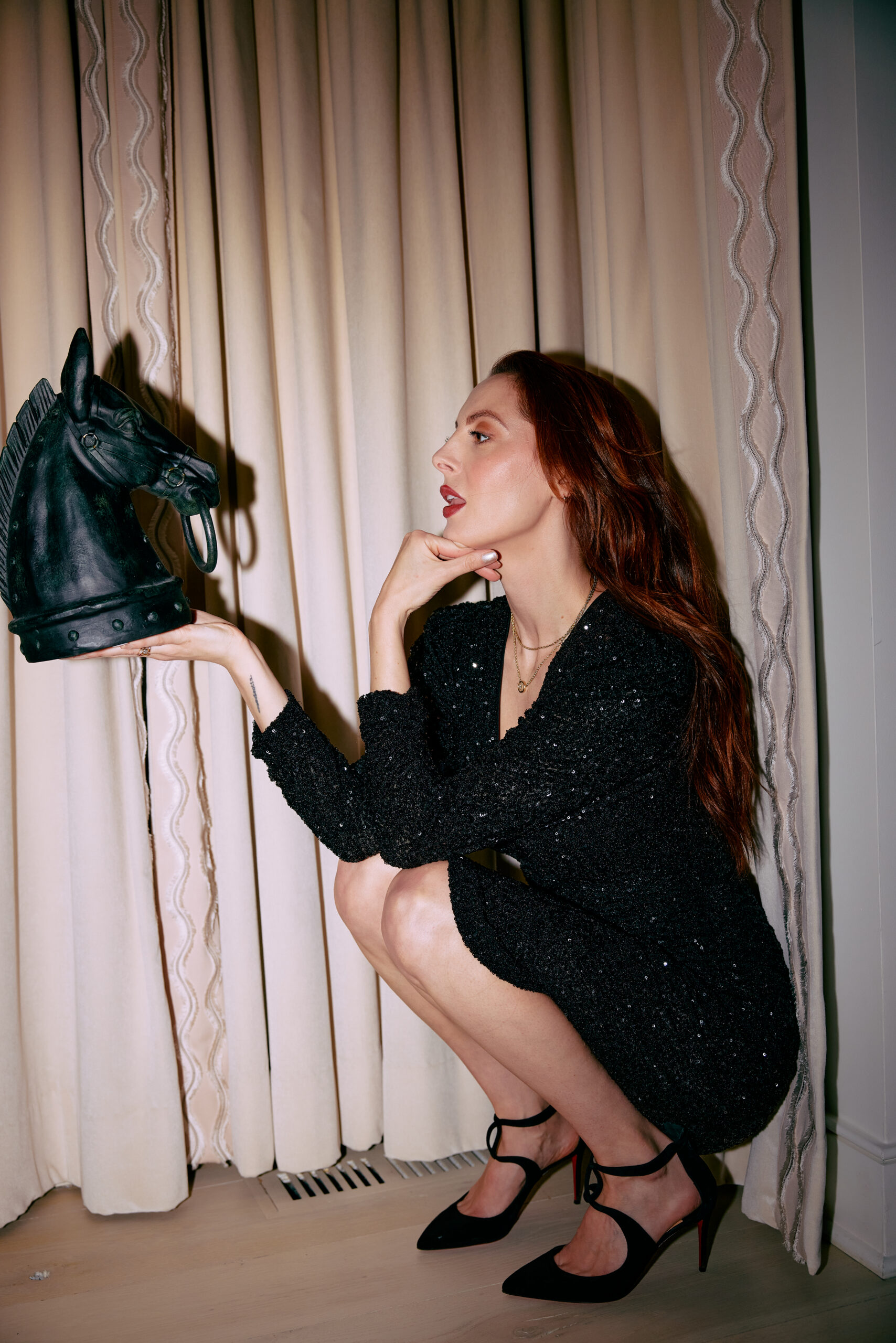 Sequin Sweetheart Neckline Midi Sheath Dress
$64
I have this sequin sheath dress and love it! It can be toned down with a blazer over it, and tights, or turned up to eleven with strappy heels!
La Lune Bias Cowl Midi Dress
$260
If you're in an ethereal mood for NYE this year, check out this silky cowl-neck style.
Long-Sleeve Corset Mini Sweater Dress
$76.50
I love how understated this sparkly sweater dress is without being boring!
Sequin Mini Dress with Ruffled Hem
$33
How fun is this green sequined dress?! And it's under $40.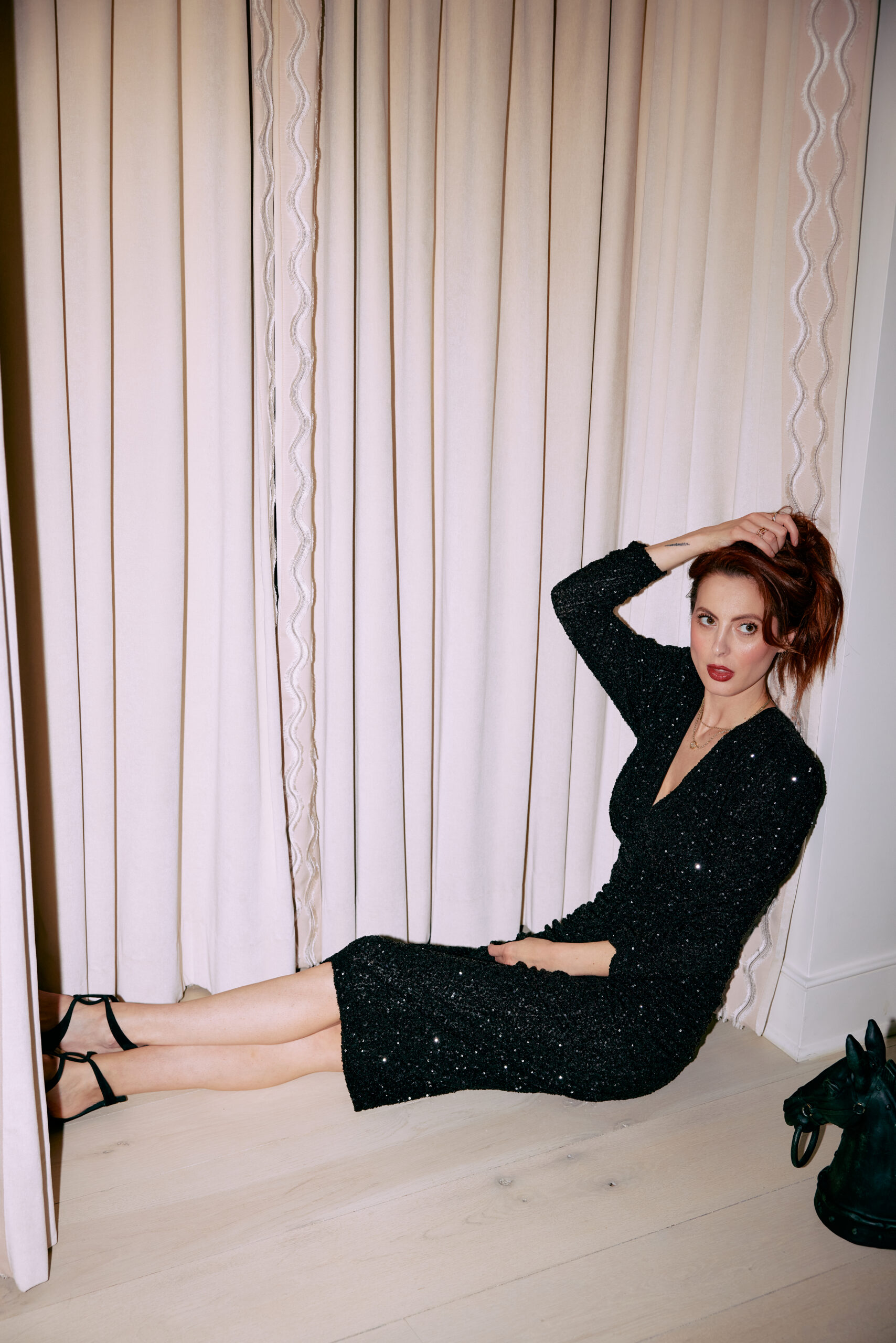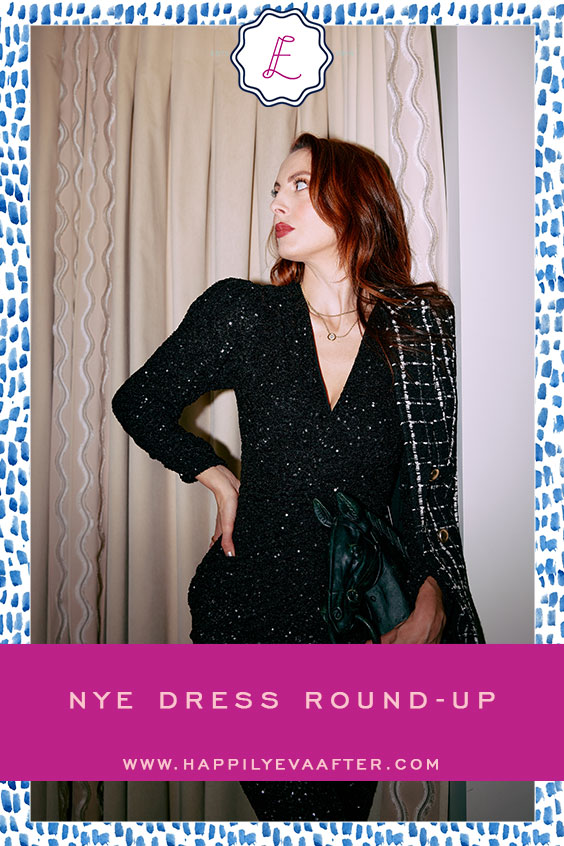 ---
Shop the post…

Photographs by 

Julia Dags

 | Copyright © 2022 Happily Eva After, Inc. All Rights Reserved.