The following content may contain affiliate links. When you click and shop the links, we receive a commission.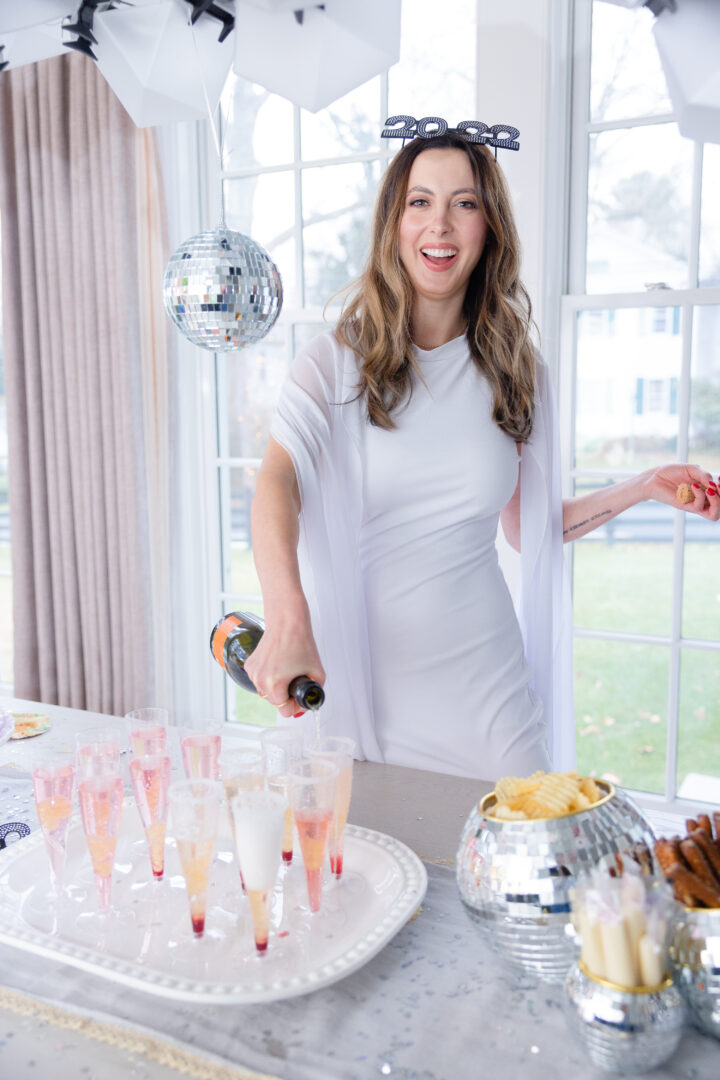 It's almost time to ring OUT 2021 and ring in a totally new year!! I'll admit I was never the hugest New Year's Eve celebrator. Even in my early twenties when the vibe is all-party-all-the-time, I would never love a New Year's Eve celebration. They always felt super hyped up, and I don't know if I just had bad luck, but they were also oftentimes disappointing. And expensive! I remember dropping serious bucks planning reservations at restaurants-turned-nightclubs with my friends and paying an insane premium just because it was New Year's Eve.
Once I had kids, New Year's Eve became a bit of an afterthought. It was always so hard to get a sitter for the night, and I ended up mostly spending the evening with the kids on my own, ringing in the New Year in our own little way. Recently, I've been thinking that there's got to be a better way, a way for parents to socialize and have a cocktail or two to celebrate the changing year…and for kids to get together as well and have fun. A family-friendly New Year's Eve celebration is in order! This year, I decided it would be fun to throw a little Disco Themed New Year's eve celebration. One with fab snacks, a yummy cocktail, a kid-friendly mocktail, great music, and most importantly: age-appropriate fun for all.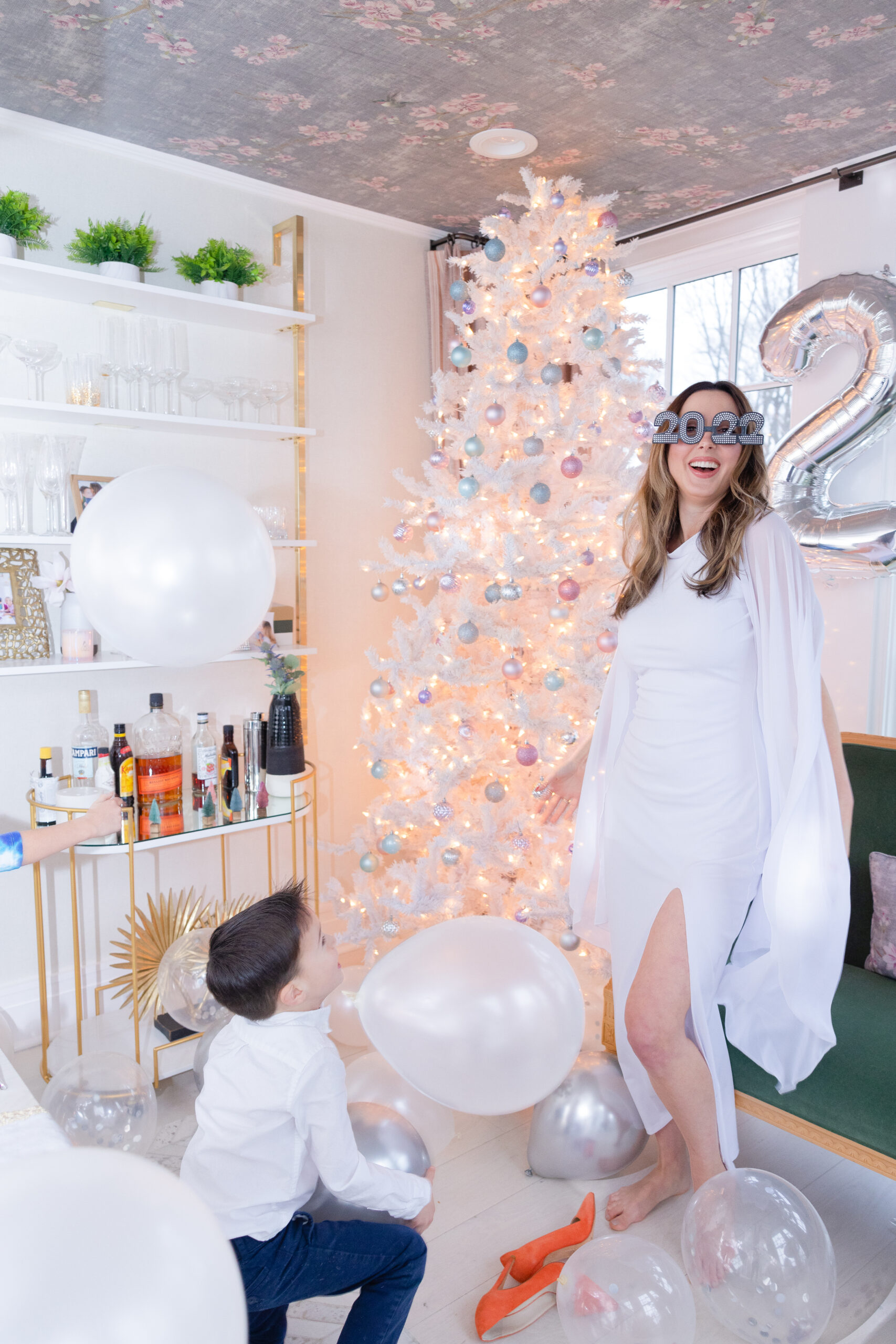 We also had a blast planning out the colors of the party, which we wanted to coordinate with our pastel tree in the dining room. The silver tinsel photo backdrop was such a fun touch, and my kids are SO excited to take lots of polaroids that we can save and look back on for years to come. Check out some of these inspo picks, and let me know if you have any questions!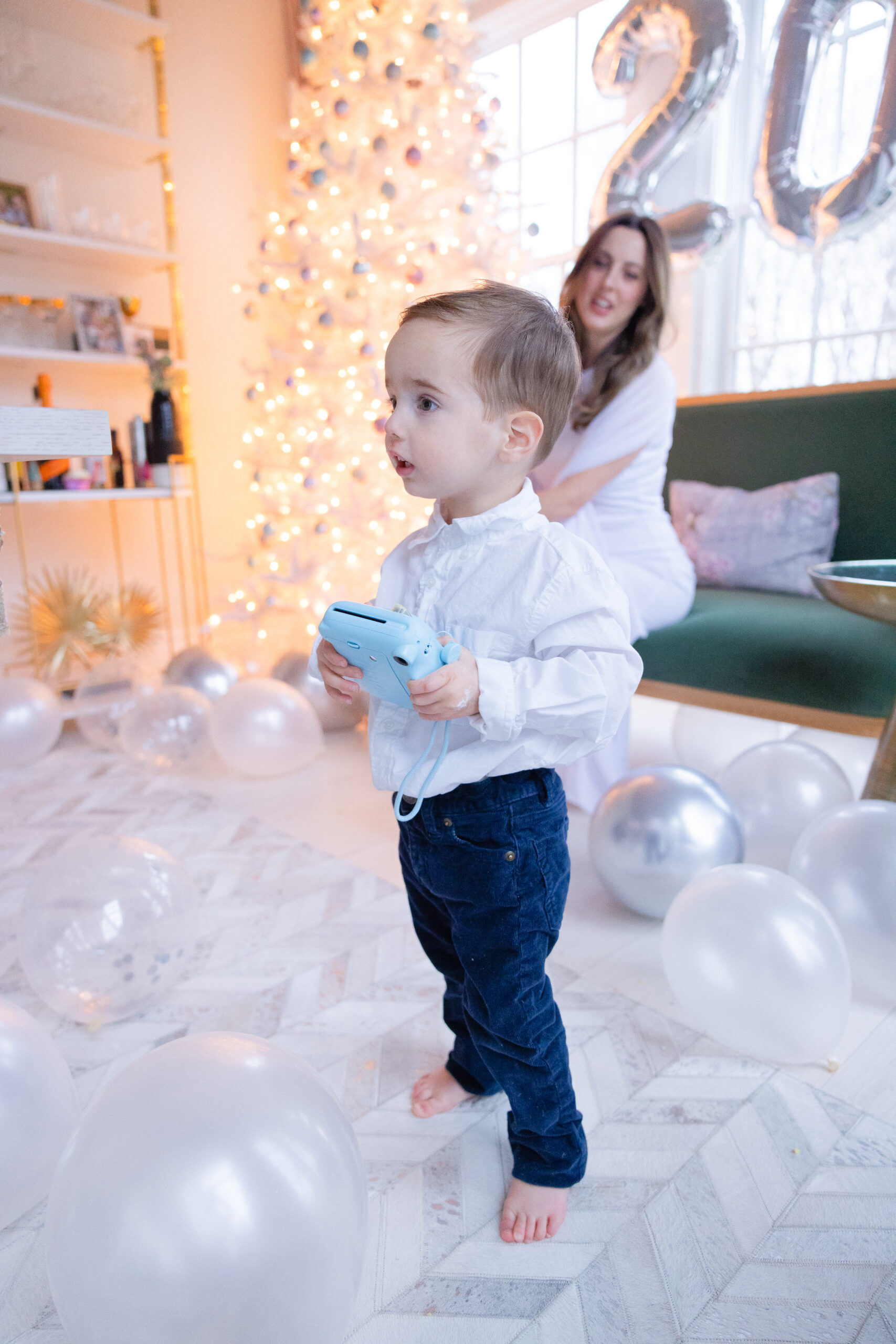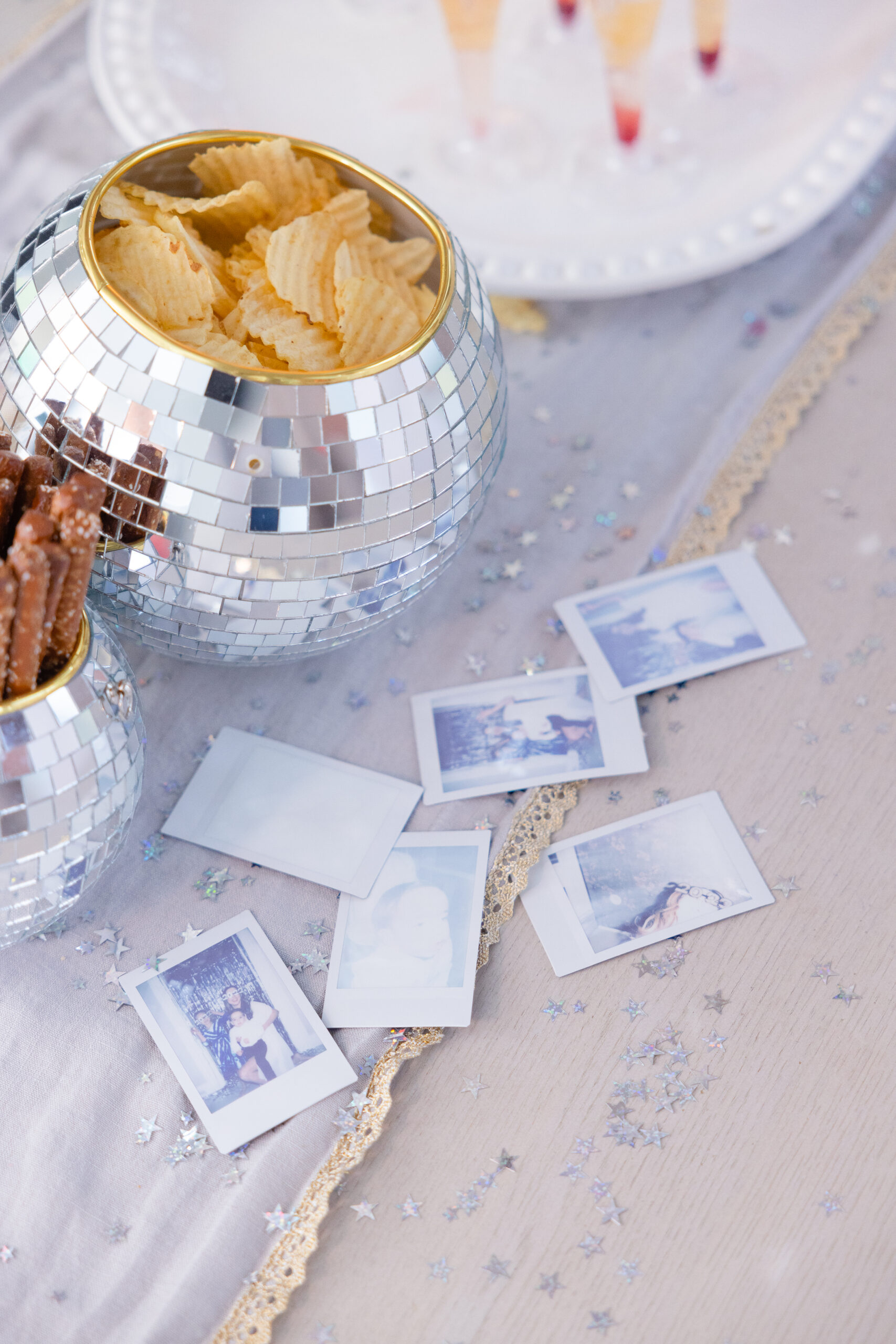 BEAR-Y BUBBLY NEW YEAR COCKTAIL
This champagne cocktail is a little bit playful and a lot delicious! It's also so easy to make and has the prettiest lavender color. I also love that it's easy to transform into a Mocktail for the kids! Just make sure to sugar the rims of your adult glasses so they're easy to identify since the other ingredients look the same. The gummy bears are a fun take on the classic champagne cocktail's sugar cube.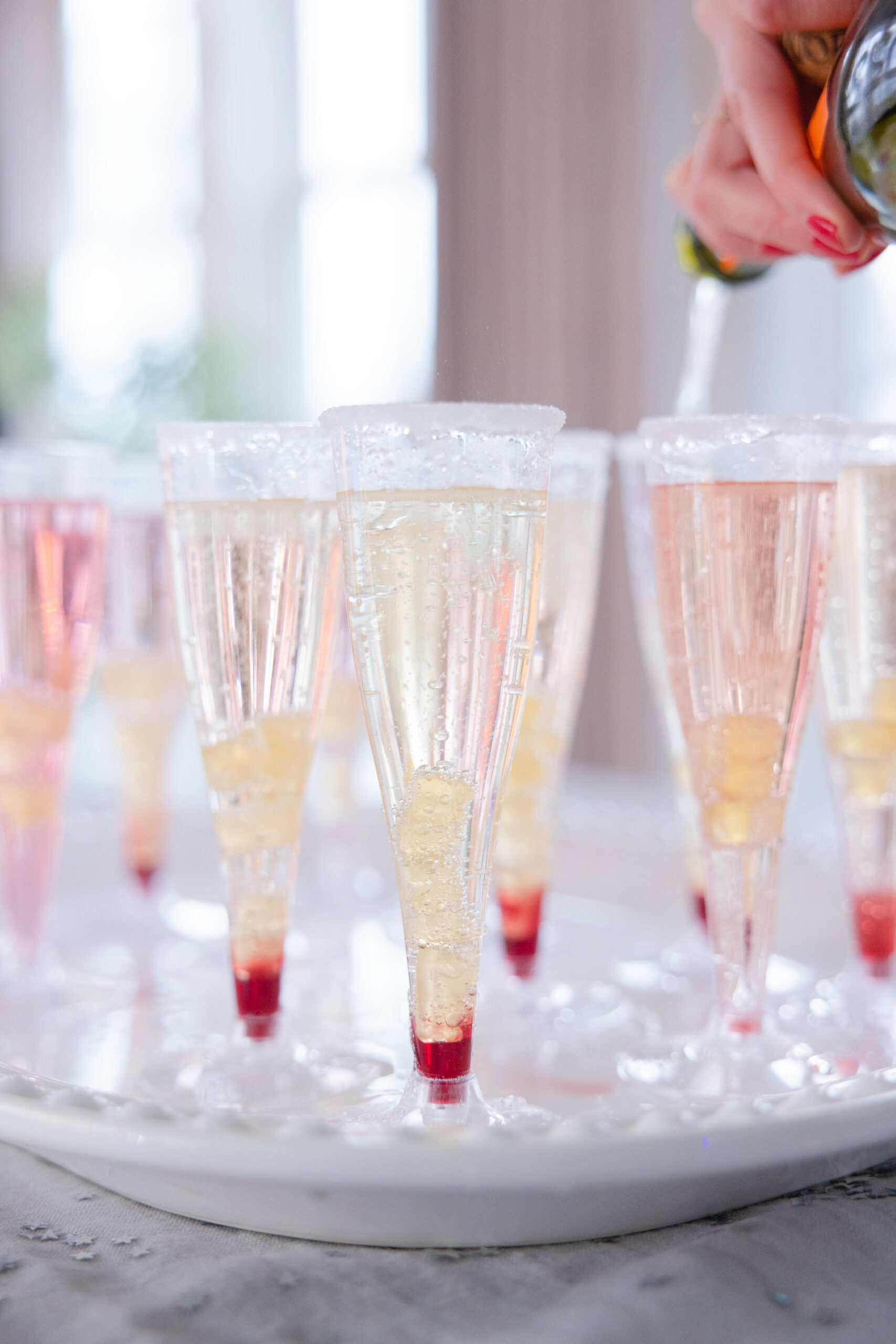 Ingredients:
** to create as a mocktail, swap out the champagne for Sprite, or lemon-lime seltzer!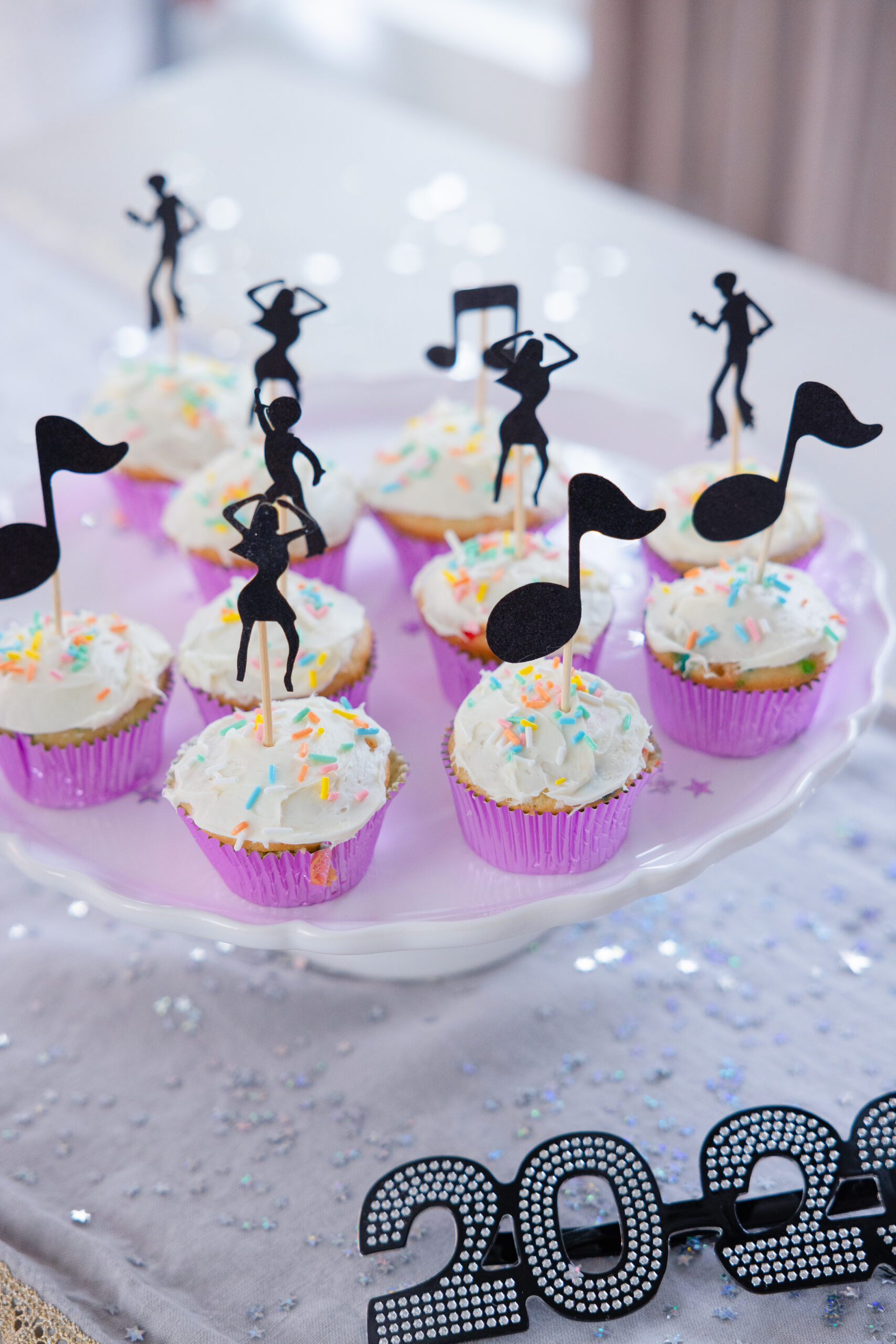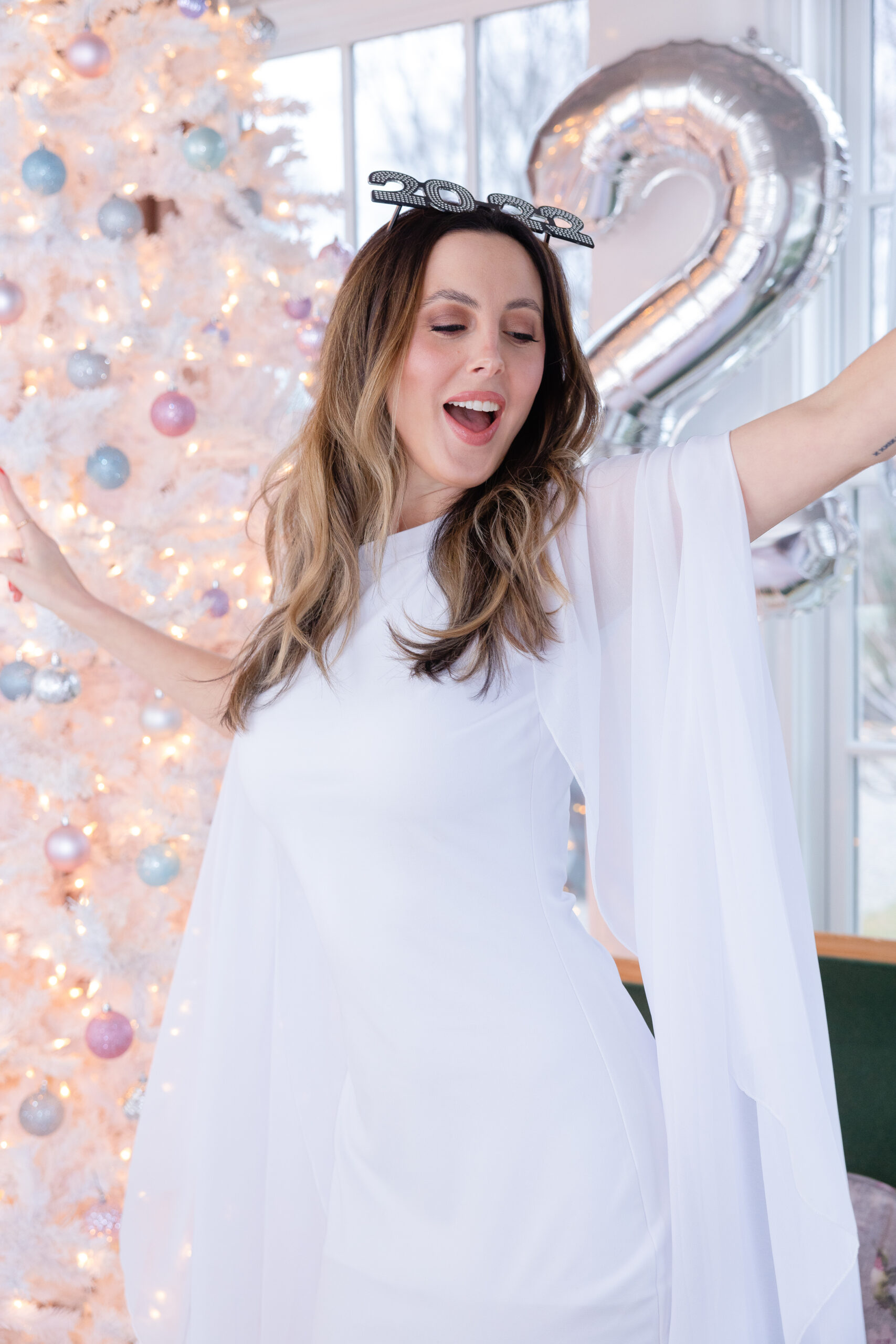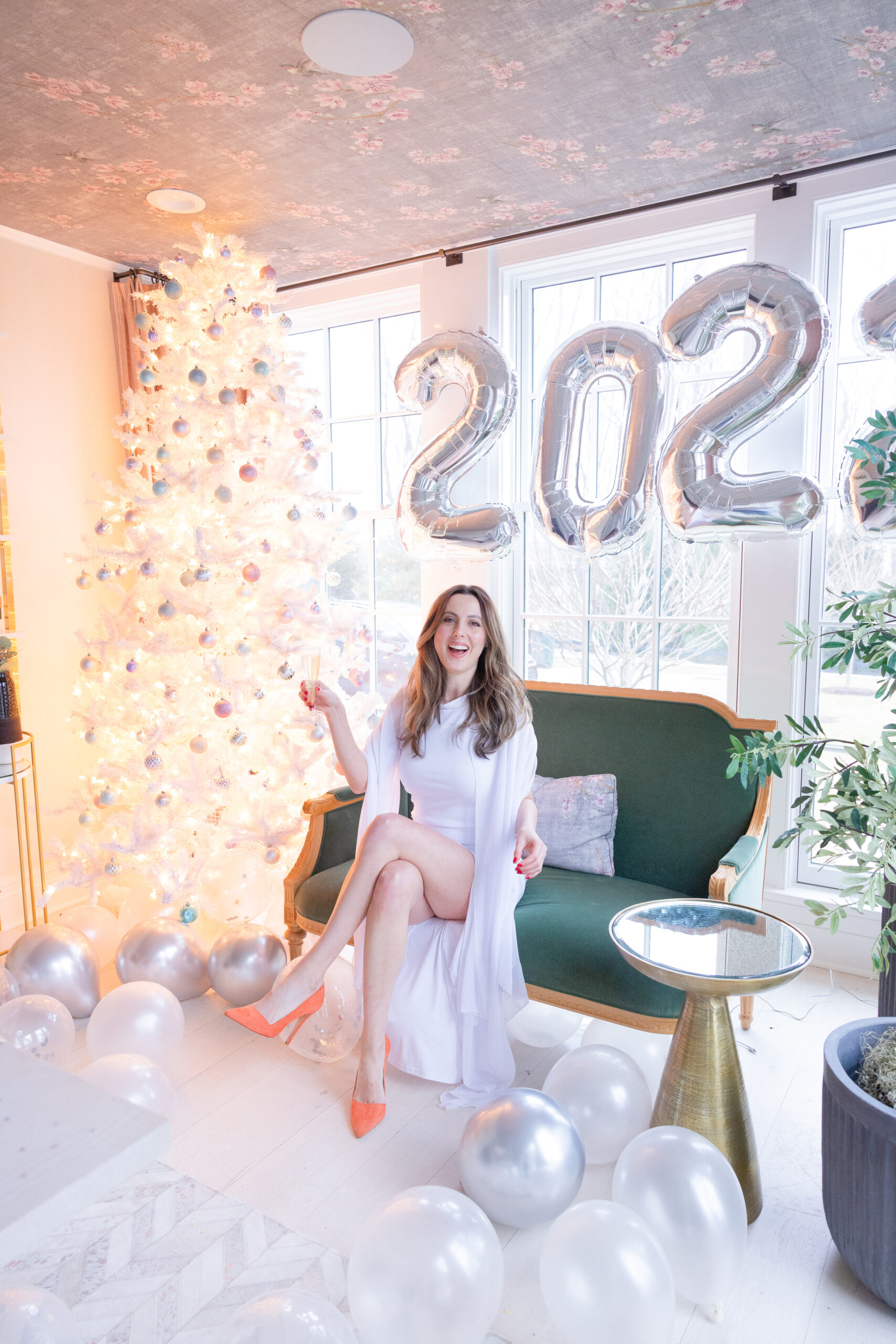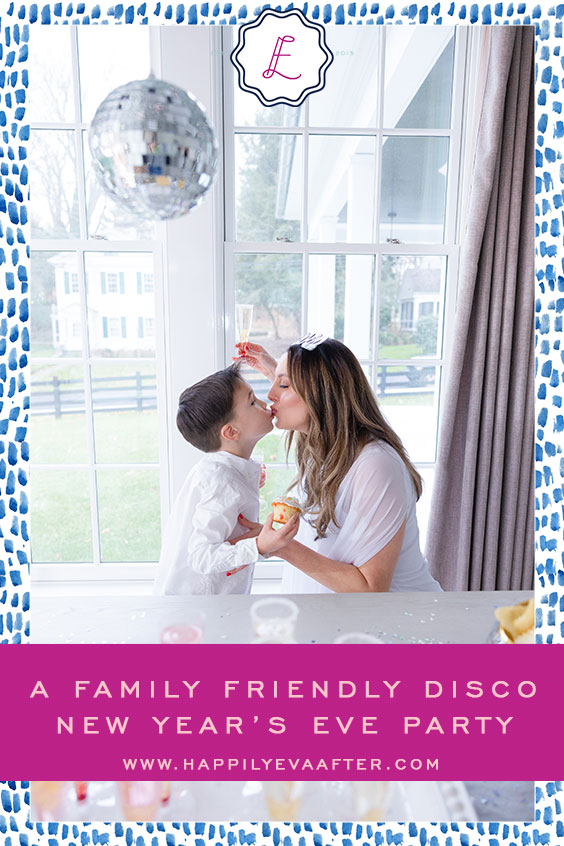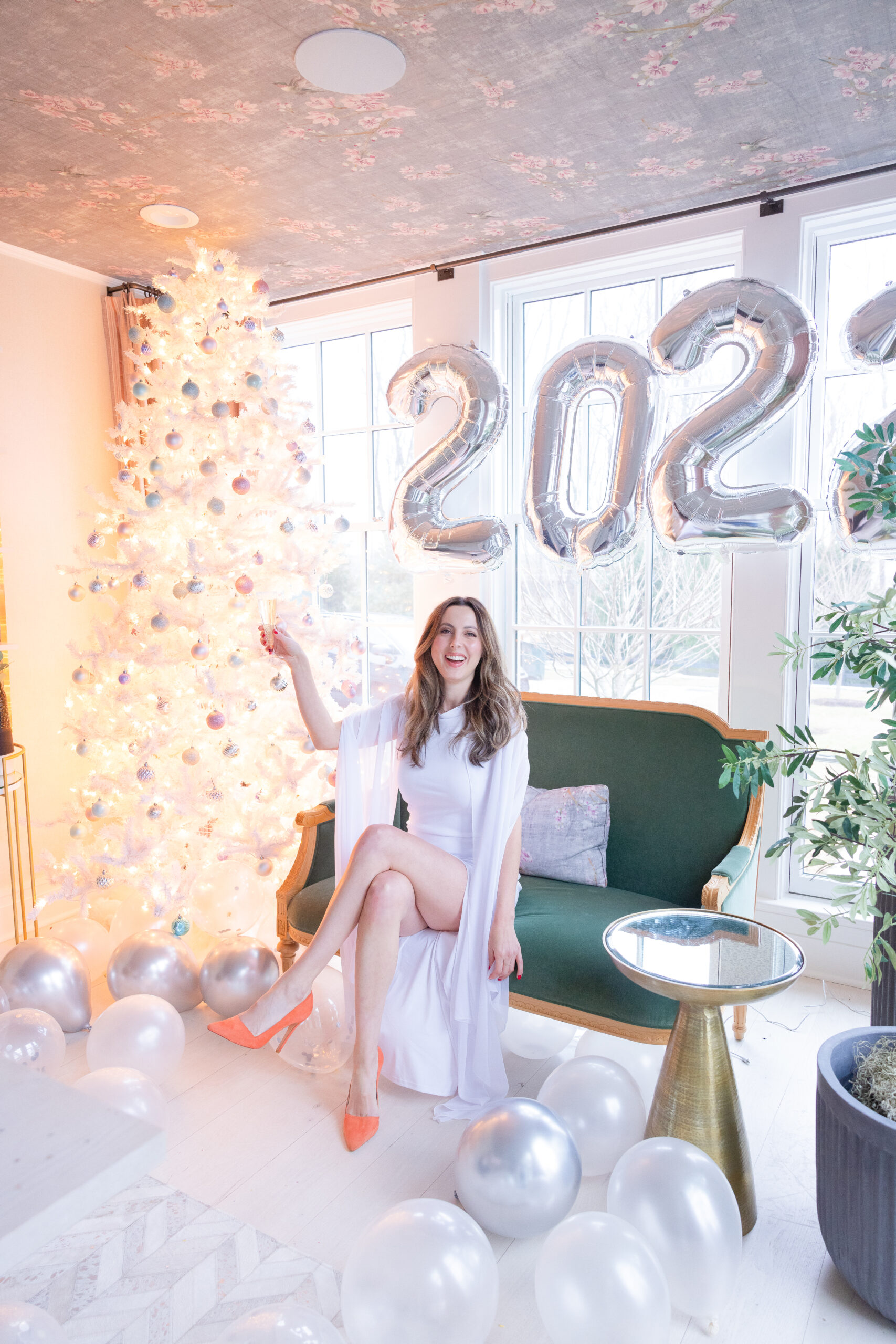 ---
Shop this post…

Photographs by 

Julia Dags

 | Copyright © 2021 Happily Eva After, Inc. All Rights Reserved.