The following content may contain affiliate links. When you click and shop the links, we receive a commission.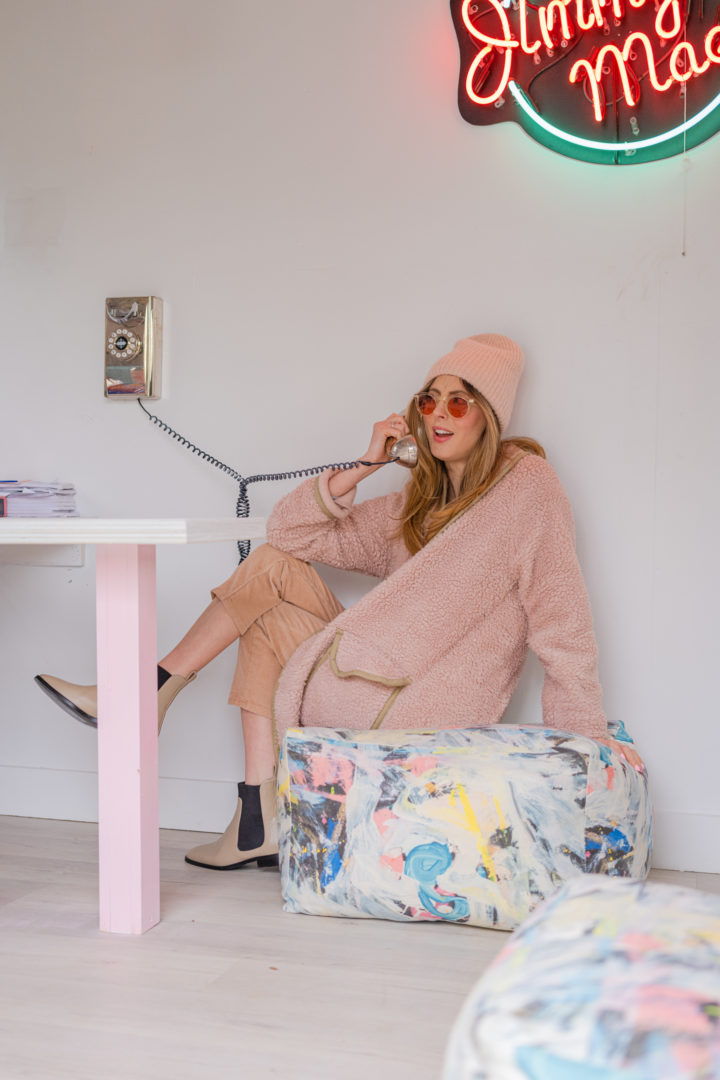 Welp, I can't say there's been a year that I've been more eager to let go. I'm SO thankful that 2020 is behind us, as most people are. Of course, the trials and tribulations of last year haven't disappeared. We are living them daily. But I am most grateful for the fresh page that this new year brings, and the possibility. To step into it free from any stagnant energy from the past year, and to really go with intention into this new chapter is what I'm most excited for in 2021!
I've always said that I'm not the biggest fan of "resolutions". I think that word and the finality and rigidity of it really sets us up to fail. Instead, I like to set intentions or wishes and to spend the year working towards these ideals. Many of my yearly wishes stay true year after year, and some change and are more specific to whatever I'm going through in life. Either way, I think it's nice to channel our energy towards something and to manifest what will bring us true happiness.
2020 really threw me for a loop. In every way possible. Sure, there have been silver linings—and Mateo was born in 2020, which was one of the three biggest gifts of my life—but generally speaking, I feel I've been trying to dig myself out of the hole that I descended into last year.  I'm a classic Extrovert, and the lack of socialization and adventure that 2020 served up has been really devastating to my sense of self and my creativity in general. I really feel like I lost a big chunk of myself last year, and my biggest wish for 2021 is to start to build that back.  I can't say that I have a perfect idea of how to achieve that, but I do feel that having a clean slate this year, and a better sense of where I'd like to be headed, has been really wonderful for at least centering me in a more solid feeling of myself.  I know that we won't go back to "normal" right away.
But with the vaccine available in our country now, I do have more hope.  I have hope that soon we can summon our villages of family and friends around us again, to celebrate the things that matter to us, unfettered, and to return to some kind of normalcy for our children in particular. I really wish for 2021 that we can all collectively, at some point, retreat from "survival mode" and enter a more sustainable daily life.  I wish that the many, many people who have lived in fear for their lives daily with this virus will be able to breathe a sigh of relief.  I hope we can all come together as a nation to support one another in the healing that is required of us after this very challenging year behind us.
And what do I wish for myself? I wish for so much love, for laughter, and to keep pushing myself and challenging myself. I wish to spend more time with my friends and to spend more time pushing my business into a new realm.  I feel at the precipice of some really new and exciting things with work, and I can't wait to see what the next few years of HEA bring.
I'm so happy with where things are in my personal life right now, happy in my co-parenting relationship, and so thankful for the beautiful relationship I have with my children. My heart is so full, and so at ease these days. I really hope that I can continue to invest a lot of energy into the relationships that matter to me, and I hope that I can have a lot more FUN in my personal life this year. I've always been somebody to find the best in a situation and to plow through no matter what, but sometimes it's nice to have joy and pleasure come easily. LOL. I'm so lucky to have wonderful people in my life, and I can't wait to celebrate that more!
One of my yearly intentions is always to be more present. Being an "influencer" by trade means being "on" almost all of the time. It's really hard to strike a balance between having your business mind turned on nearly 24/7, and being present in your life just to observe, feel, and to take life as it comes.  I'm always striving to do better at this work/life balance and to carve out time and boundaries for myself so that I can manufacture some kind of separation between the two.  I love what I do, but I really cherish my private time also. I'm going to be working on this more this year!
Thank you so much for coming on this journey with me. Thank you for your readership, your friendship, and for all of your positive energy. Thank you for your support this past year through it all, and I can't wait to share more with you this year!
Wishing you all the best for you and yours in 2021!
Shop the post…

Photographs by Julia Dags | Happily Eva After, Inc. © 2020 All Rights Reserved