The following content may contain affiliate links. When you click and shop the links, we receive a commission.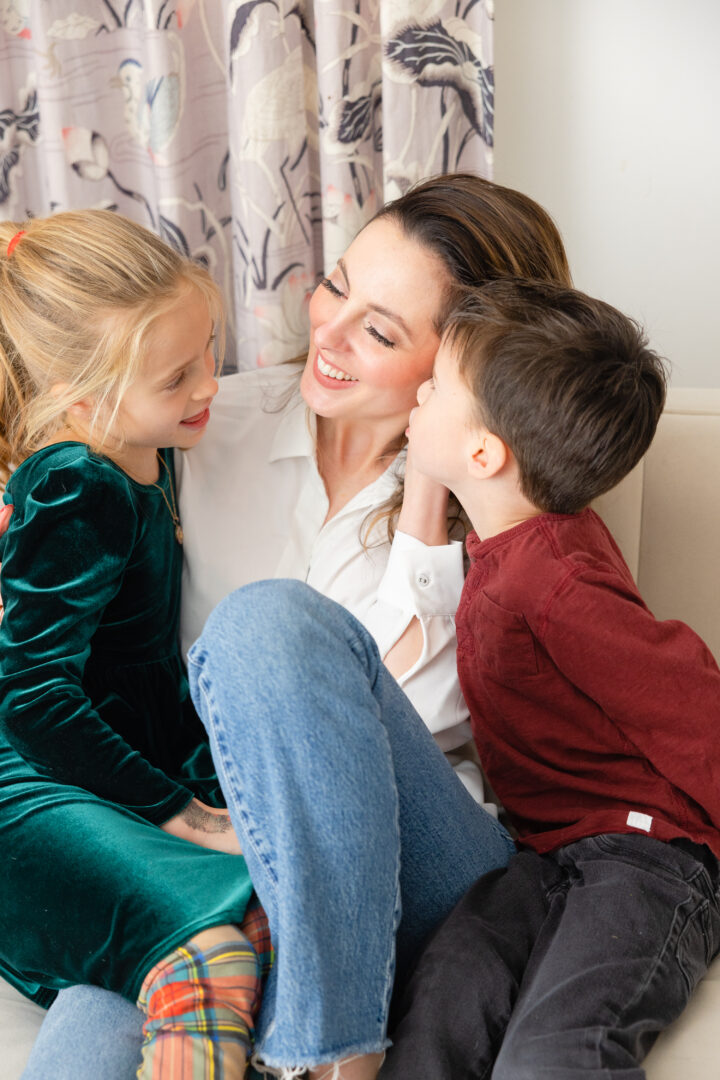 Over my Christmas vacation, I like to take some time to really reflect on my intentions for the year ahead. I share them every year, here on the blog, in the hopes of letting you all get to know me a little more deeply (I think knowing what our friends are striving for in life is a really wonderful opportunity for deep connection), and also to inspire others to create some intentions of their own! I've discussed this before, but I think that looking at them as intentions instead of "resolutions" is healthier and creates better results. When I think of a resolution, it feels more set in stone and immutable. Intentions, however, align more with how I like to look at these values: gentle, and ever-growing, and evolving. For me, one of the best catalysts of my own personal growth is recognizing that learning and failing are part of the process. Without further ado, some intentions I've set for 2022!
Strive For Better Compartmentalization & Presence
This is something I struggle with always, and that I'm constantly working on. As a multi-tasker who finds herself taking on more than she can chew at a time, I often find myself present in body, but not necessarily in mind. I feel like I always have a list of tasks running in the background of my brain, even as I do things that I feel incredibly fulfilled by– like spending time with my family. This year, I'm going to strive to develop better habits when it comes to finding a work/life balance that truly creates some separation. I've found that when I am successful at this, I can access a certain level of joy and wonder in the small things that really do replenish my spirit. I promise to share if I figure out a great system! LOL.
Have More Fun
I used to create so much room for myself to work hard…and then play hard. In recent years, not so much. I've realized in the last year in particular that letting loose IS an investment in my health, my wealth, and my longevity. And I've been doing a poor job at it. I'm promising myself this year that I'll budget out and invest in silly, funny, or frivolous things for myself that make me happy and that feels fun. When I let off steam, I am a much better mom, partner, and businesswoman. So, who wants to party with me? LOL
Figure Out An Exercise Routine
I typically go in and out of being committed to exercise, and now at nearly 37 years old, that just won't fly. It's easier for me as a working mom to schedule exercise, and even better if those times are with other people to hold myself accountable. Home workouts are great, but it's easier for me to blow them off, or tell myself I'll make up for them another day. I'm looking to find some classes or walking buddies in the New Year, and to stick to those times! I always feel so much clearer mentally when I exercise a minimum of 3 times a week.
Clean Out & Organize My Basement
LOL. Can you relate? I should say, this is a joint intention that both Ian and I made together. We want to really go through everything, organize and label it properly, and figure out if it makes sense to take steps to finish the basement or polish it up a bit more. It is currently unfinished, which is fine, but it makes keeping it tidy much harder!
Find A Consistent Volunteer Opportunity
I used to volunteer my time with nonprofits MUCH more when I was living in NYC, and even in Los Angeles when Marlowe was a baby. I found the experience so fulfilling, and it did wonders to keep my anxiety and perspective in check. It's important to me to be a family that is of service to others in need, and I've realized this year that the occasional experience is great– but not enough. As much as I want to volunteer regularly, I also want my children to see me do it and normalize that experience. Our entire household is extremely privileged and I feel it's my duty as a parent and human to pay it forward. Stay tuned for opportunities I find, if you're local! (Also if anybody local to Fairfield county does this, and has great intel on organizations who need weekly help, please reach out!)
Travel More
Travel is an experience that nourishes the soul of every single member of my family. Ian and I are committing this year to really exploring more of the world again, both as a family and as a couple. Now that my big kids are fully vaccinated, we are very excited to recommence our adventures!
What are your intentions for the year ahead? I'd love to know if you feel like sharing!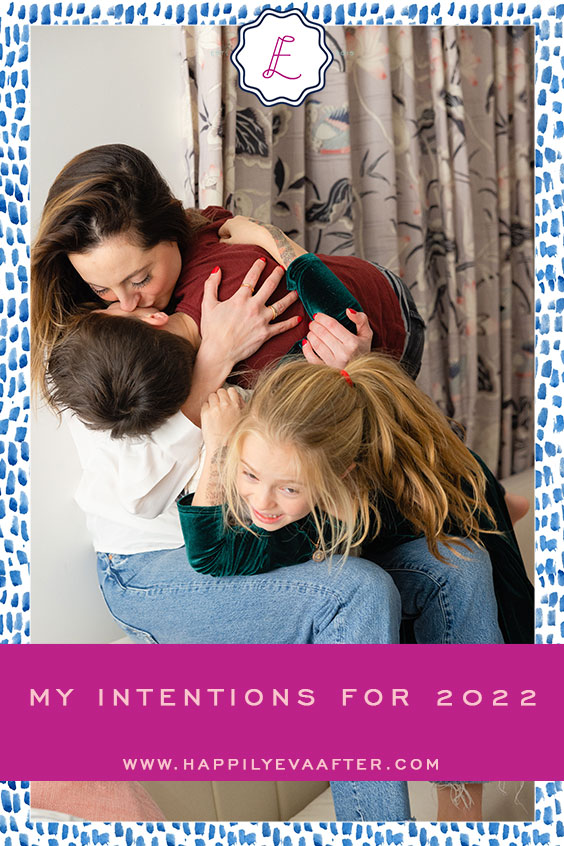 ---
Shop the post…

Photographs by 

Julia Dags

 | Copyright © 2021 Happily Eva After, Inc. All Rights Reserved.