The following content may contain affiliate links. When you click and shop the links, we receive a commission.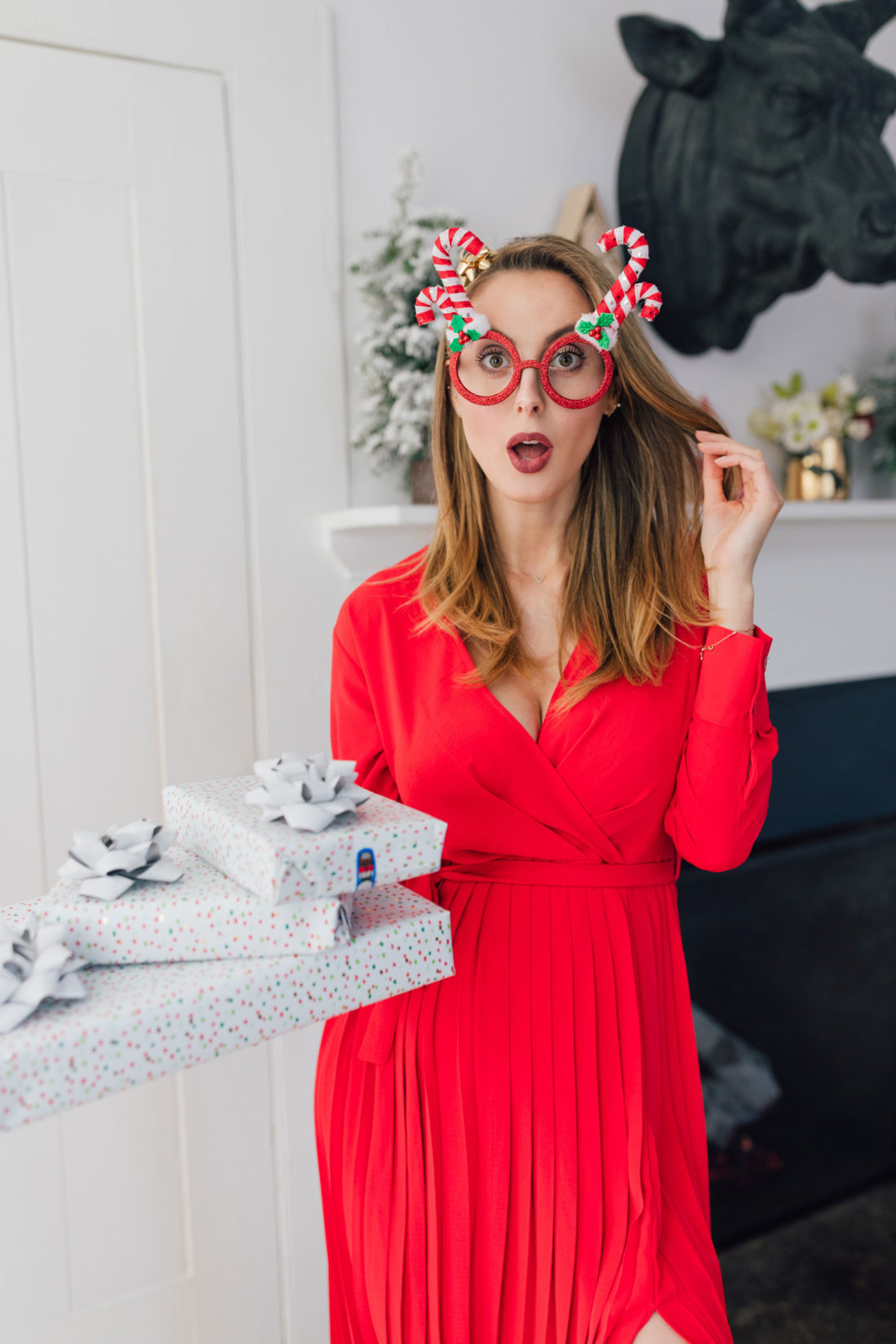 Last year, I shared some Christmas Traditions I grew up with that I'm continuing with my kids, and they involve giving back. It's always really important to me that Christmas doesn't become all about excess. I love that my kids get so excited about Santa, their Elf On The Shelf (thanks, behavior miracles), decorating the tree, and all the reindeer– but I've made a concerted effort over the years to NOT spoil my kids at Christmastime. I know that this is not the most popular stance to take, but my kids are VERY lucky and get so many amazing gifts and perks year round from my very fun job, and from the lots of family and friends who are so sweet and spoil them too. They get so many amazing presents! I try not to pile on, and so I'm pretty strict about gifting this time of year.  I want my kids to always feel gratitude for what they have, and to not take it for granted. I've found that focusing on a mix of how we can give to and help others– mixed with a limited expectation of what they will receive– helps keep this in check. Neither of them has ever been super demanding about wanting "things" and I think this is a big part of why. (We have a similar strategy for Birthdays).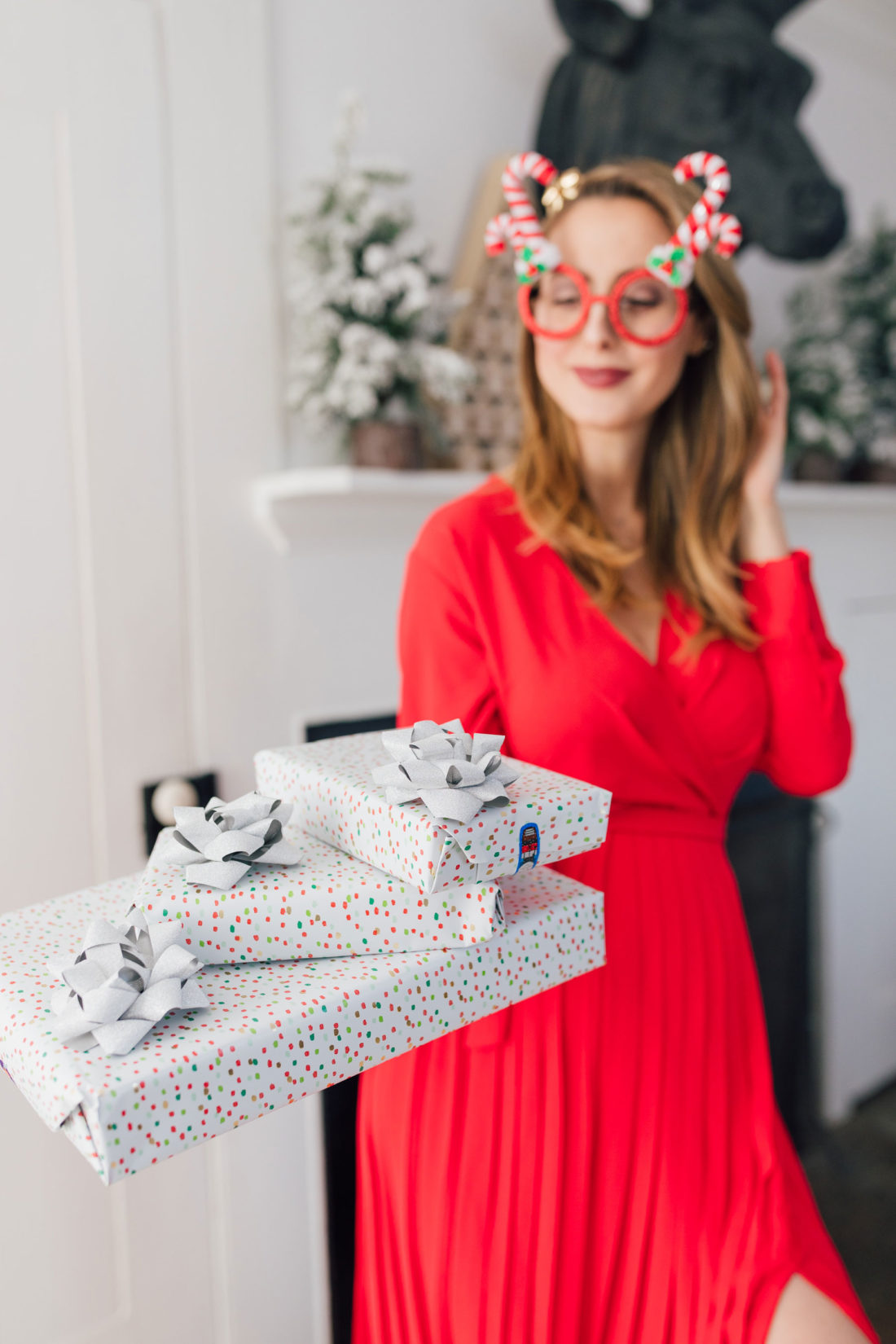 So how do we handle Christmas gifting in Casa Amurri-Martino? I ask each kid to narrow down their ONE wish from Santa every year.  This year, Marlowe wants a Baby Doll, and Major hasn't really locked it in yet (he's getting a mini guitar and amp…which he will FLIP over. ). When they come downstairs on Christmas Morning, the gift for each of them is unwrapped in front of the tree with a big bow! In addition to this gift, my kids each get a gift from Kyle and I that is something they've been asking for, or expressing interest in. Major is getting a remote control submarine (He came up with this, and I found one on Amazon shockingly!), and Marlowe is getting a Science set (age appropriate) to do experiments, since Science is her favorite subject in school and she's really been excelling in it. Now that the kids are older, their final gift is one they pick out for each other! It's so cute to see what they choose. I take them each to the toy store and they can buy something under $50. Major chose a really cute Animal Rescue Barbie for Marlowe, and Marlowe chose a playmobil set for Major. They also receive some little gifts and chocolates in their stockings.  And that's the whole shebang! My kids have always gotten three gifts each, and they've never felt like it "wasn't enough".  I highly recommend gifting LESS this time of year!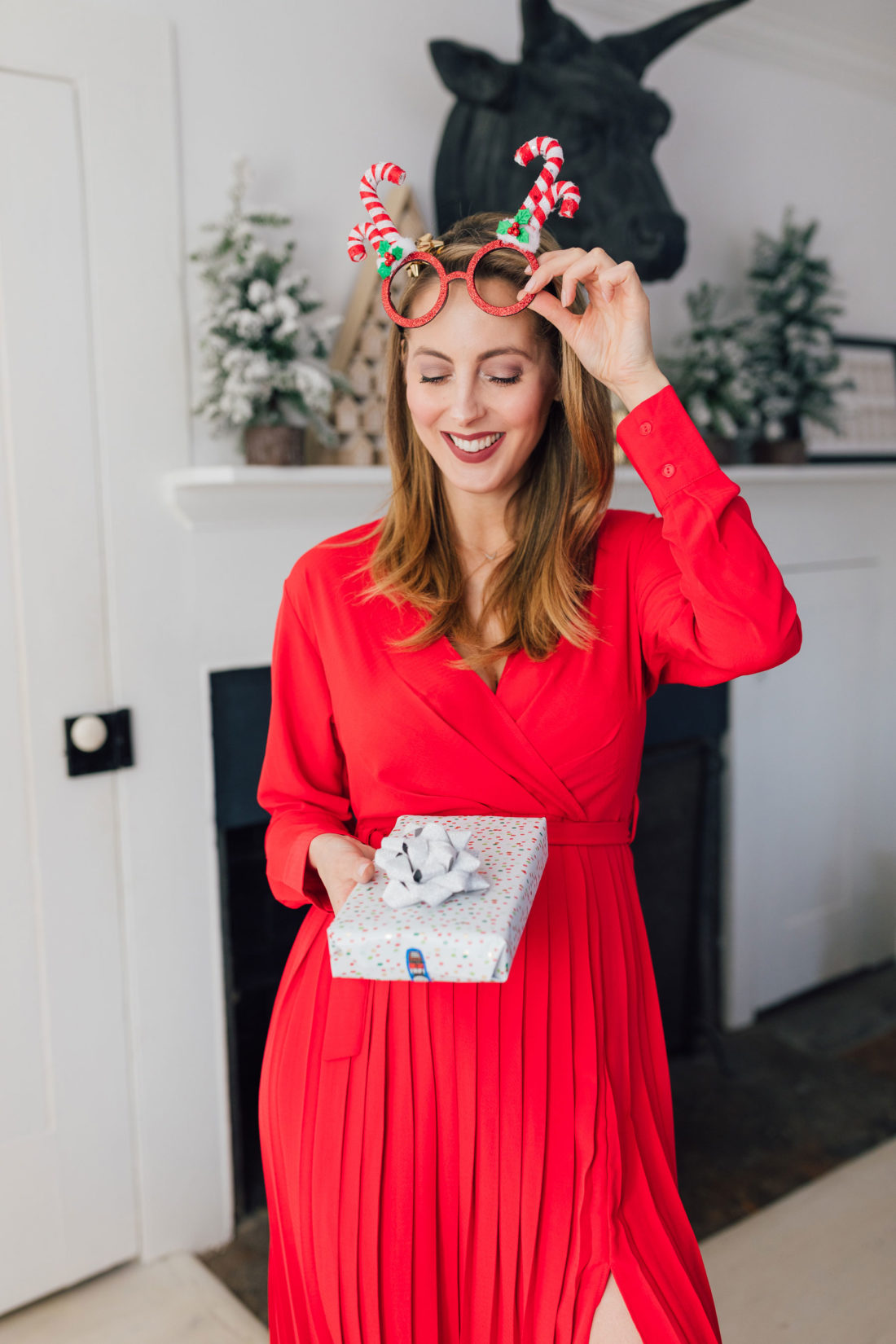 I've also found that limiting gifts makes them SO much more excited about the gifts that they do receive. My kids can tell you the few gifts they got for Christmas every single year, from Santa, from us, and from each other. I love that they still mean so much to them– and that they don't expect much, but are so happy with what they get. The Grandparents are coming to town in the days after Christmas, and I'm sure the whole "don't spoil them" thing will go right out the window (LOL) but it makes me feel good to set a more low-key expectation for them.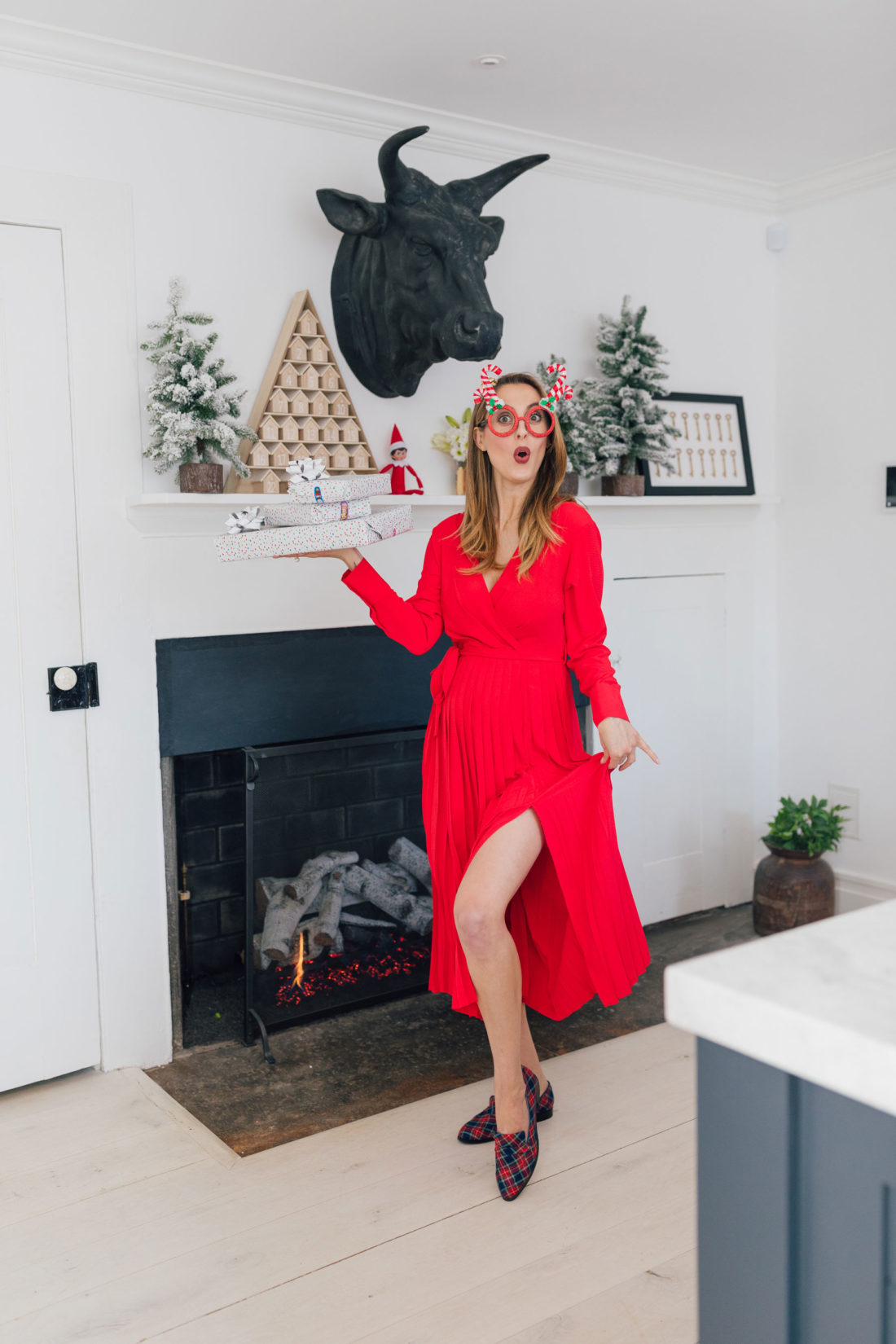 I'm curious about the gift giving in your home– do you have certain rules around what your kids receive? Please share in the comments below!
P.s. – I would love to bring your attention to a personal Holiday Season Fail: When we were shooting the photos for this blog post, I had unexpectedly run out of tape…and I had to wrap the gifts I'm holding in this post with Bandaids. Yep. So this is your official reminder that nobody has their sh*t together 100% this time of year! Not even the people who get paid to! LOL. Happy Holidays, guys!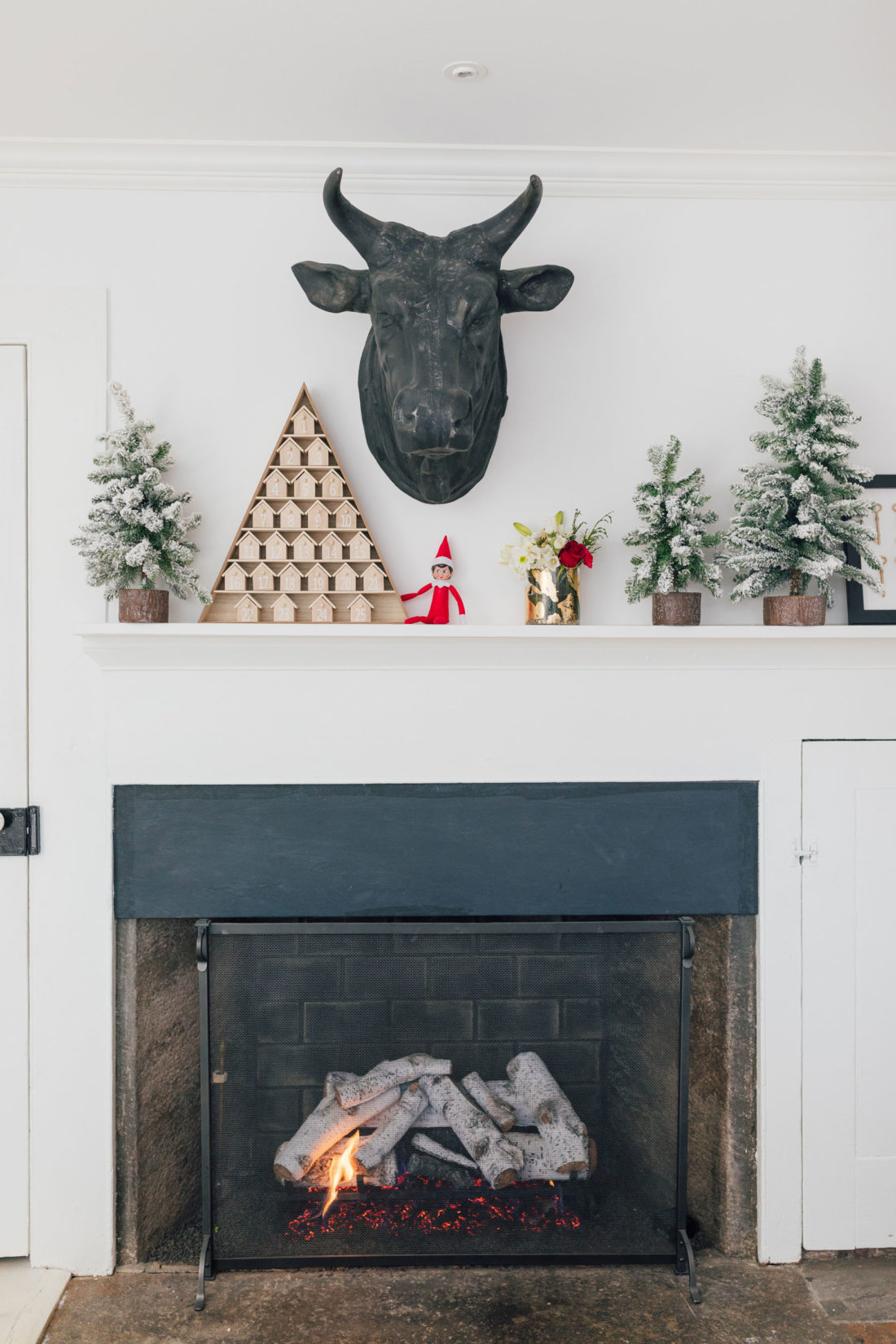 Shop the look…

Photographs by Julia Dags