The following content may contain affiliate links. When you click and shop the links, we receive a commission.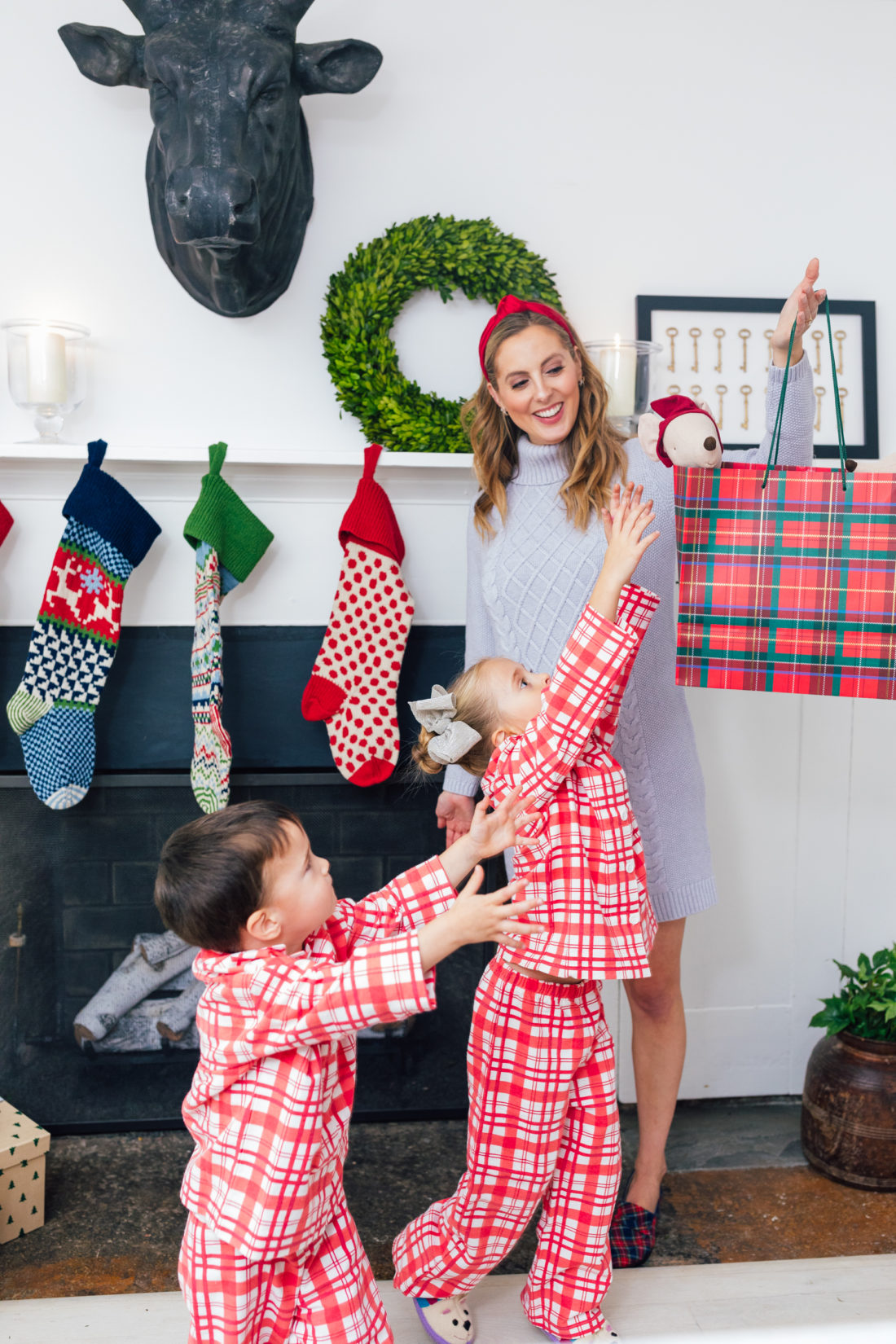 *Many thanks to Garnet Hill for sponsoring this post! As always, the thoughts and opinions expressed below are entirely my own.
This time of year can feel really overwhelming when it comes to gifting, especially because we all want to find the most perfect gift for the ones we love in our lives! I find myself drawn towards gifting that is really tailored to the person I'm gifting, well-made, and high quality. I want the person who unwraps a gift from me to feel the love I have for them, and the little personal celebration I feel by having them in my life. And I'm super drawn to all things cozy this year! I've been loving selecting gifts from Garnet Hill this holiday season, and I thought I would share the pieces I've been hand-selecting for the people on my list!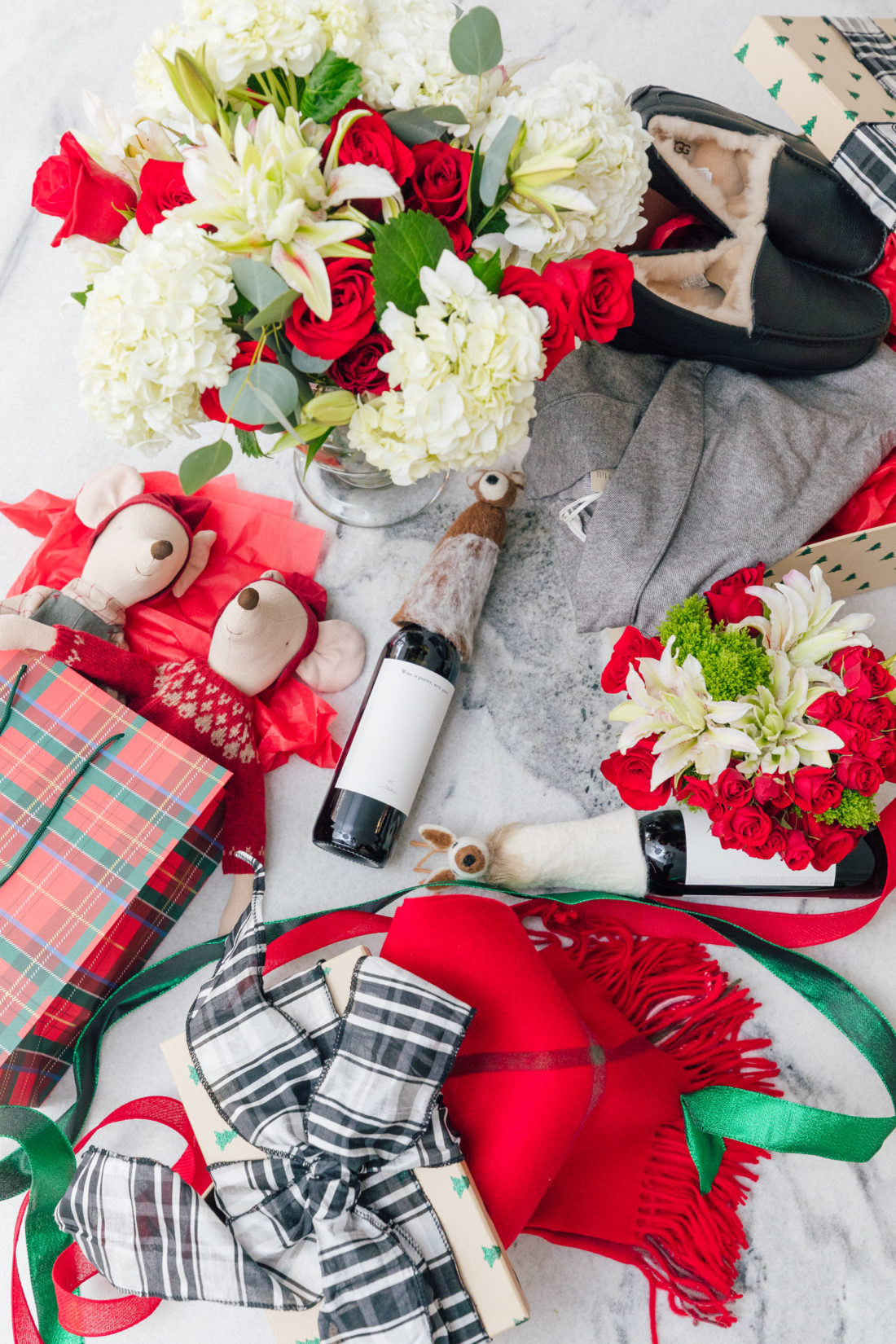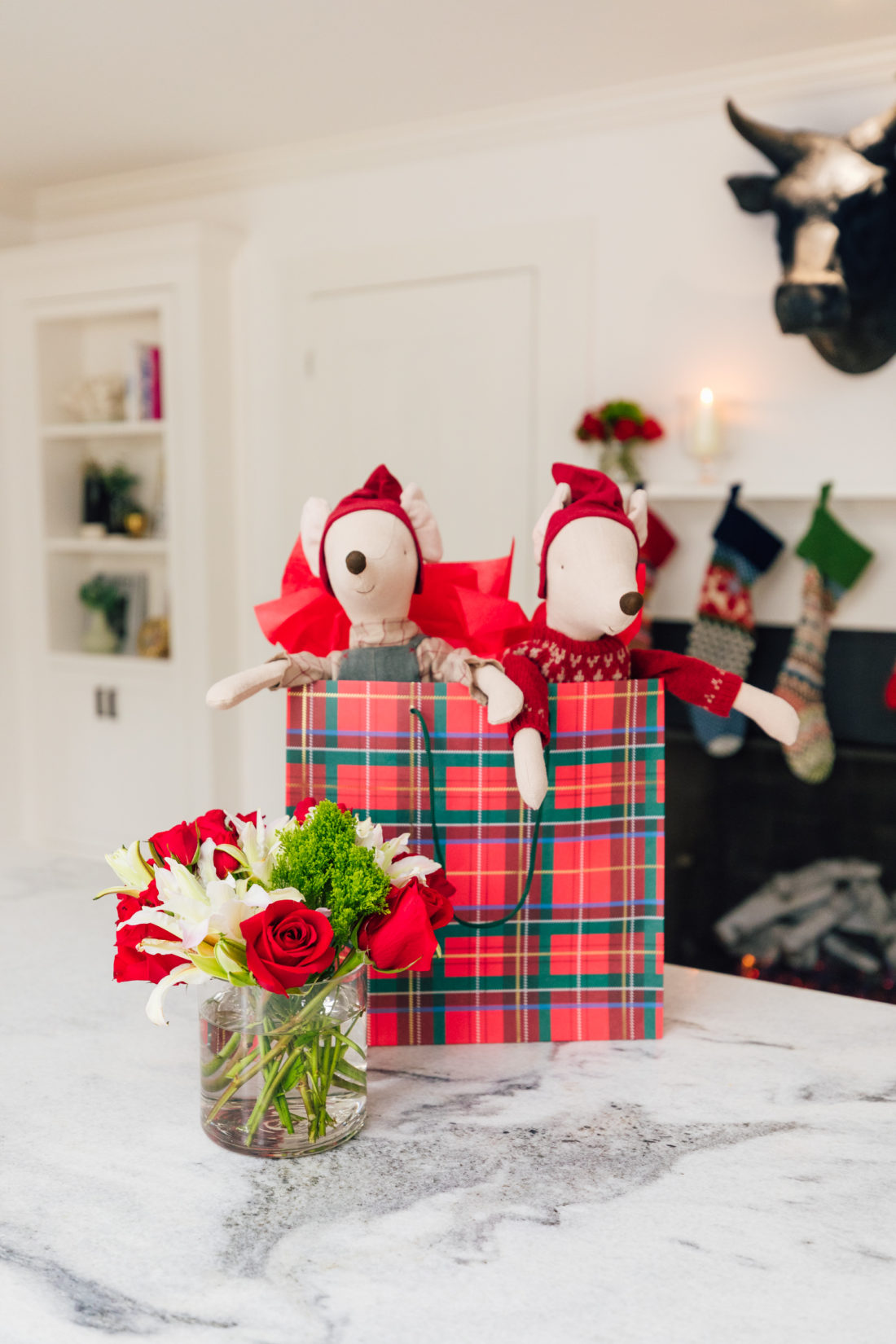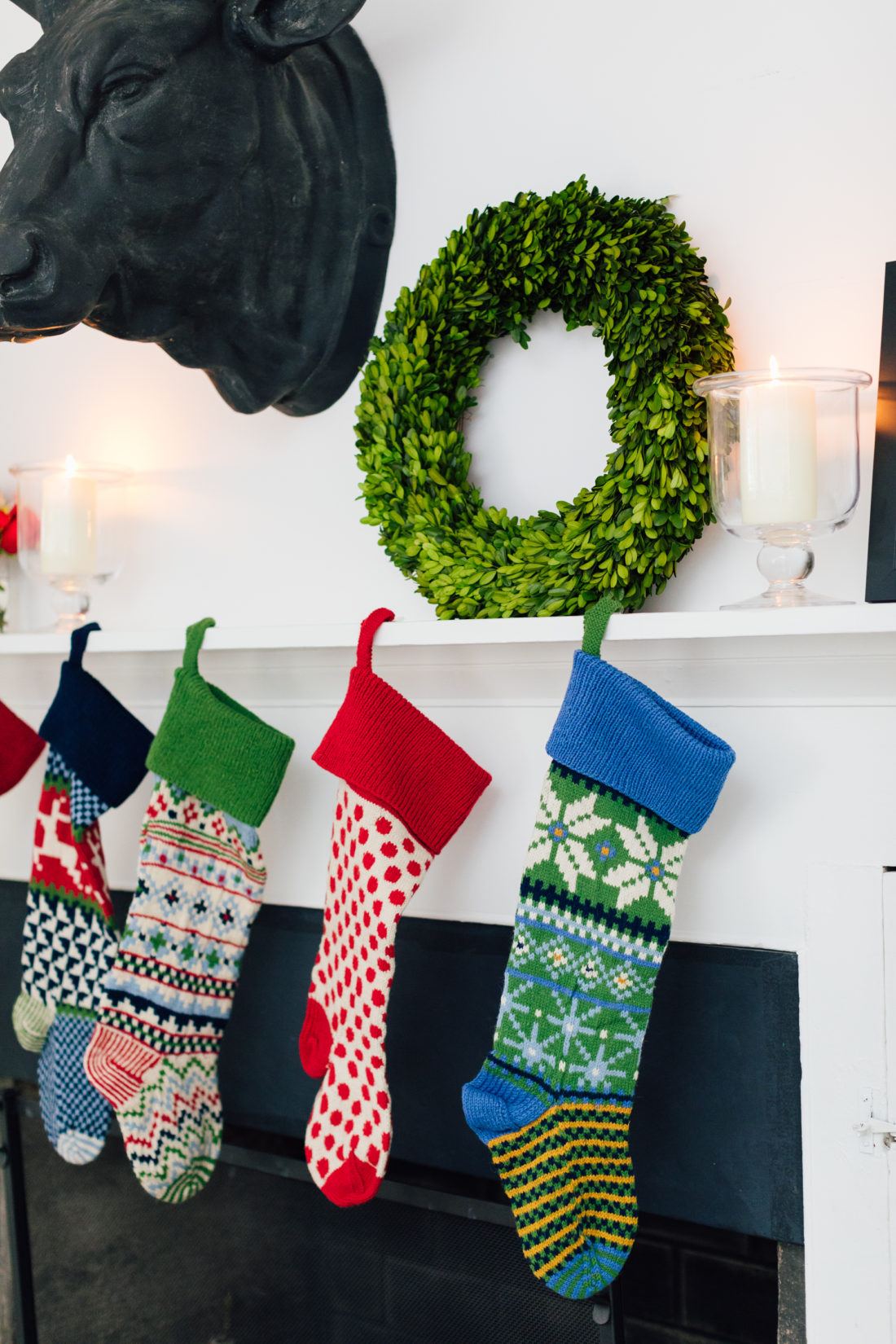 Garnet Hill is a really amazing resource for unique and quality gifts for every person on your list. They have beautiful pieces in every category, from home goods to kids' toys– and the yummiest cashmere and knit pieces as well! I love that the pieces are all so well made and really last– and fit within any person's style. When the gifts arrived, I was blown away by how detailed and gorgeous they are. I can't wait to get all these wrapped and ready for the holiday! Of course the kids couldn't wait and have been playing and wearing their gifts already.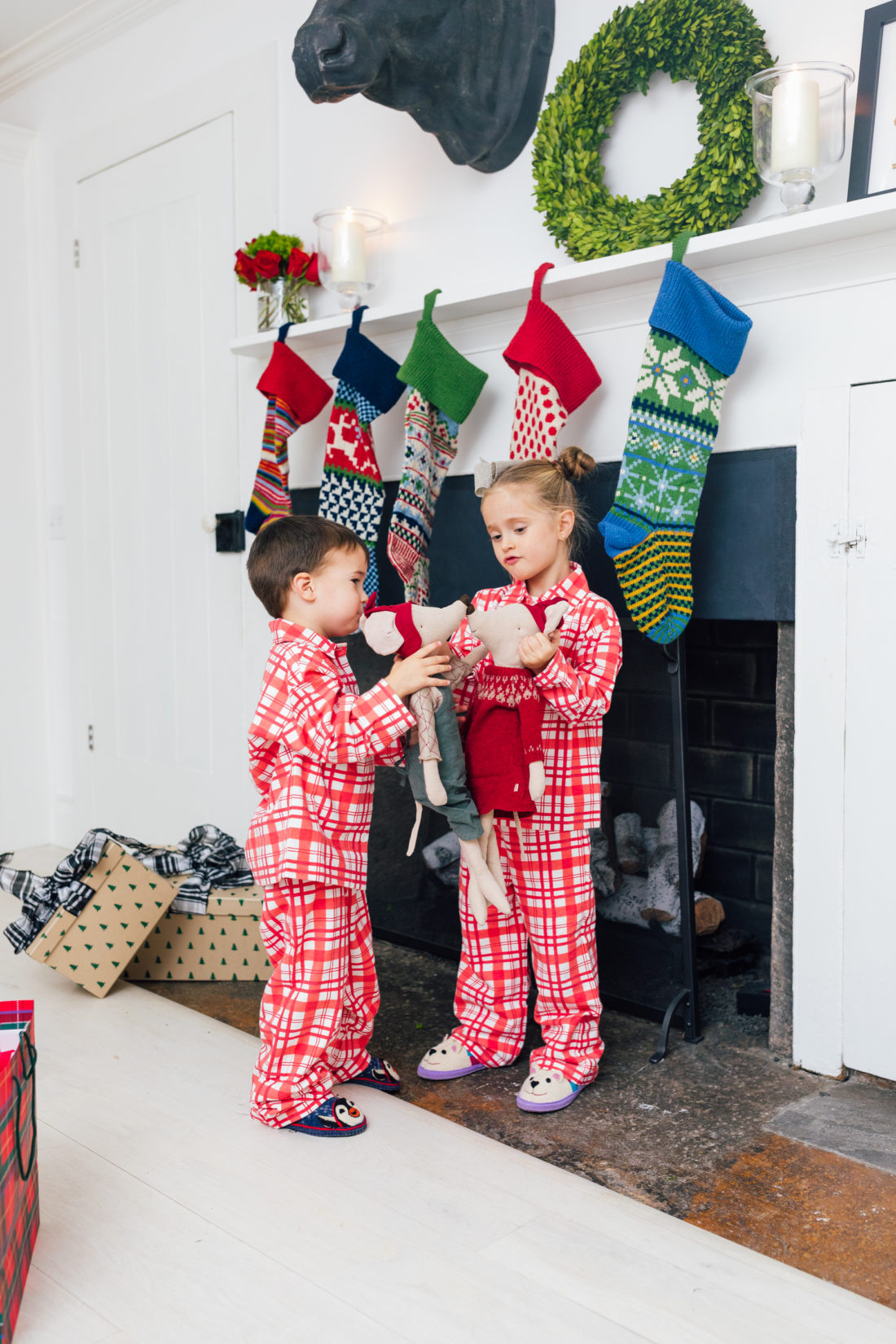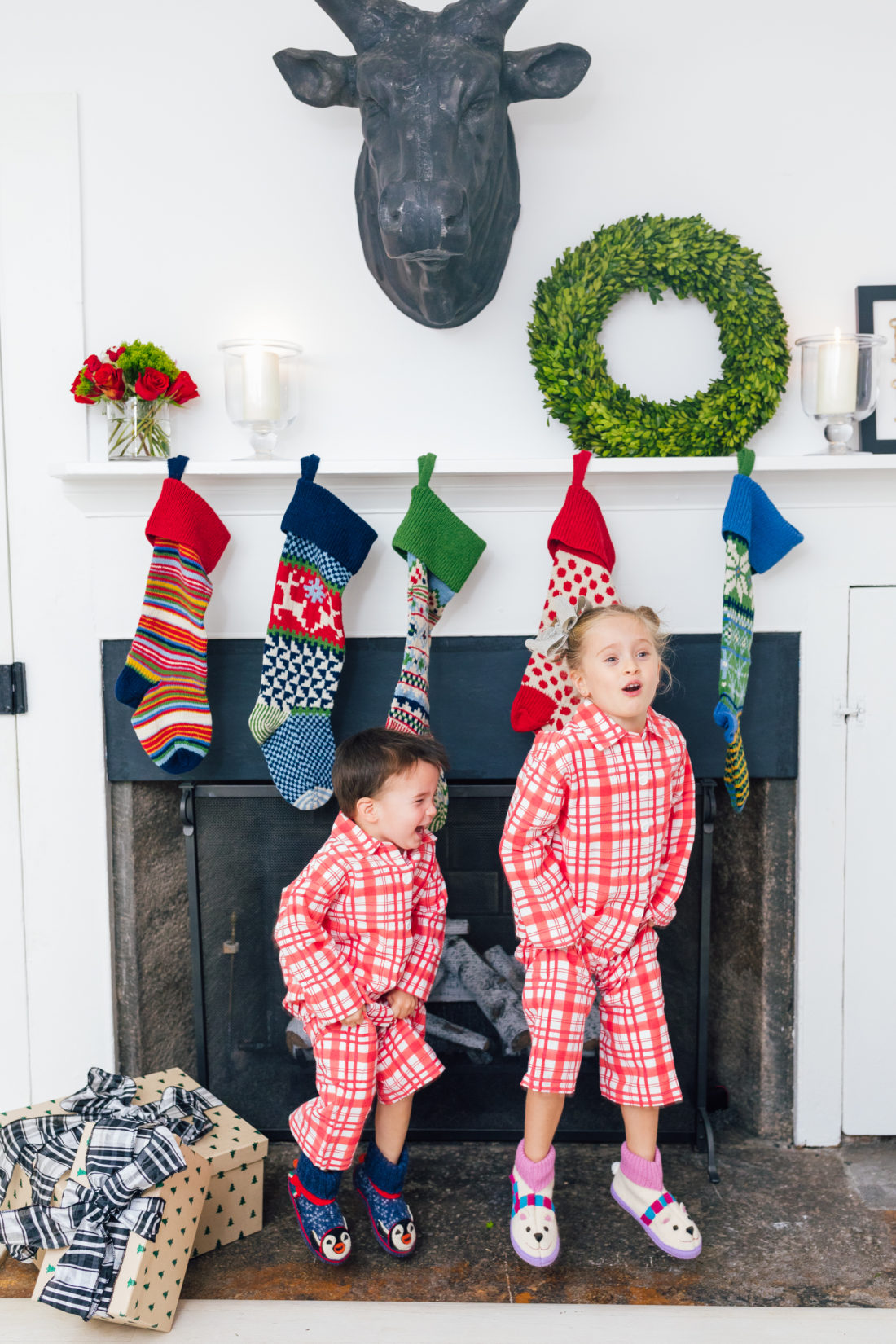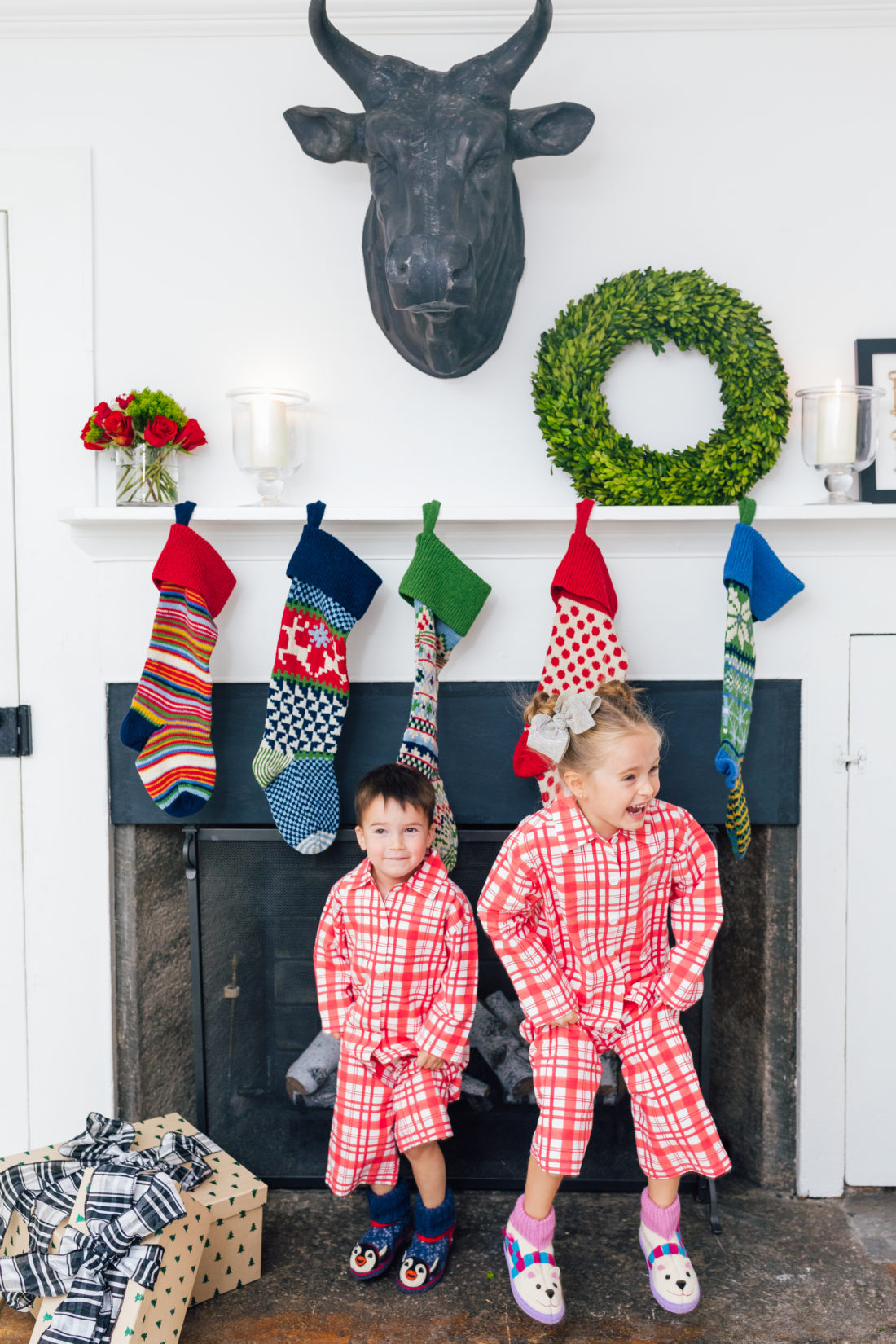 I even picked up this yummy sweater dress for myself– it's not maternity but is so comfy and is something I can wear long after I give birth! Now that we are living in a historic home, I was on the lookout for a different stocking style than the ones we used last year. I wanted something that felt a bit more nostalgic and historic. I found these gorgeous knit ones from Garnet Hill and I couldn't love them more– they fit so perfectly in our new home! Here's a little look at the pieces I picked up for the people on my list…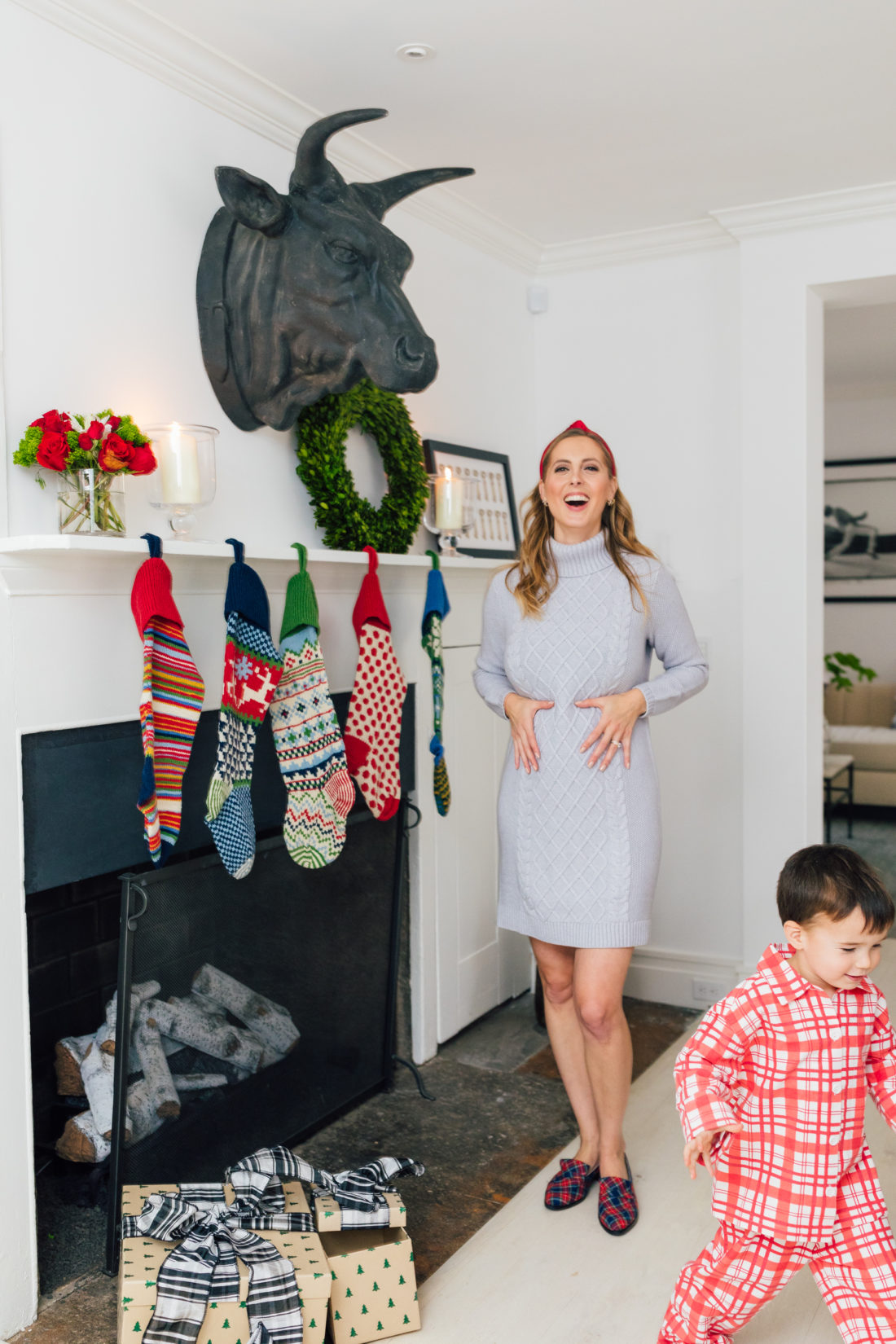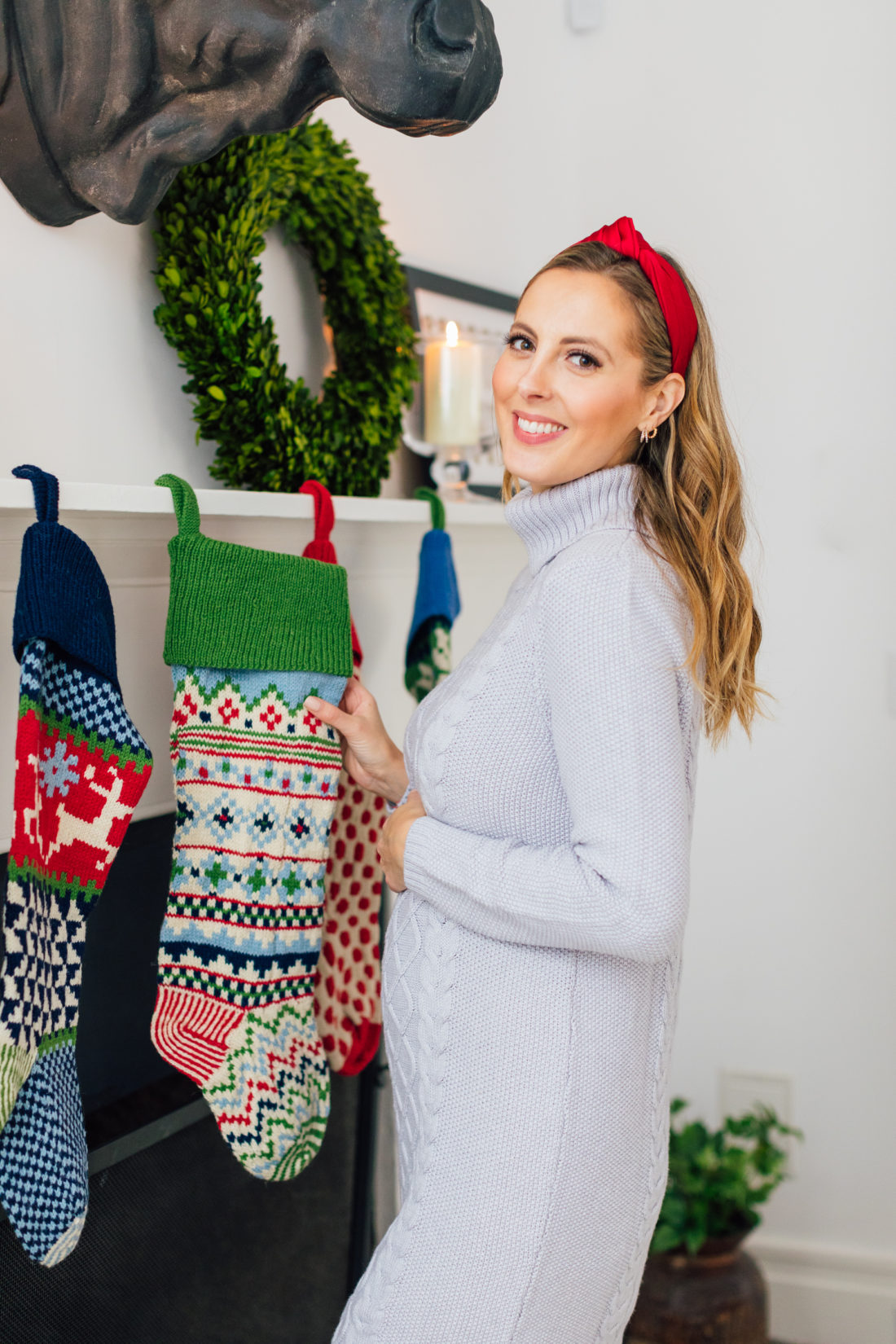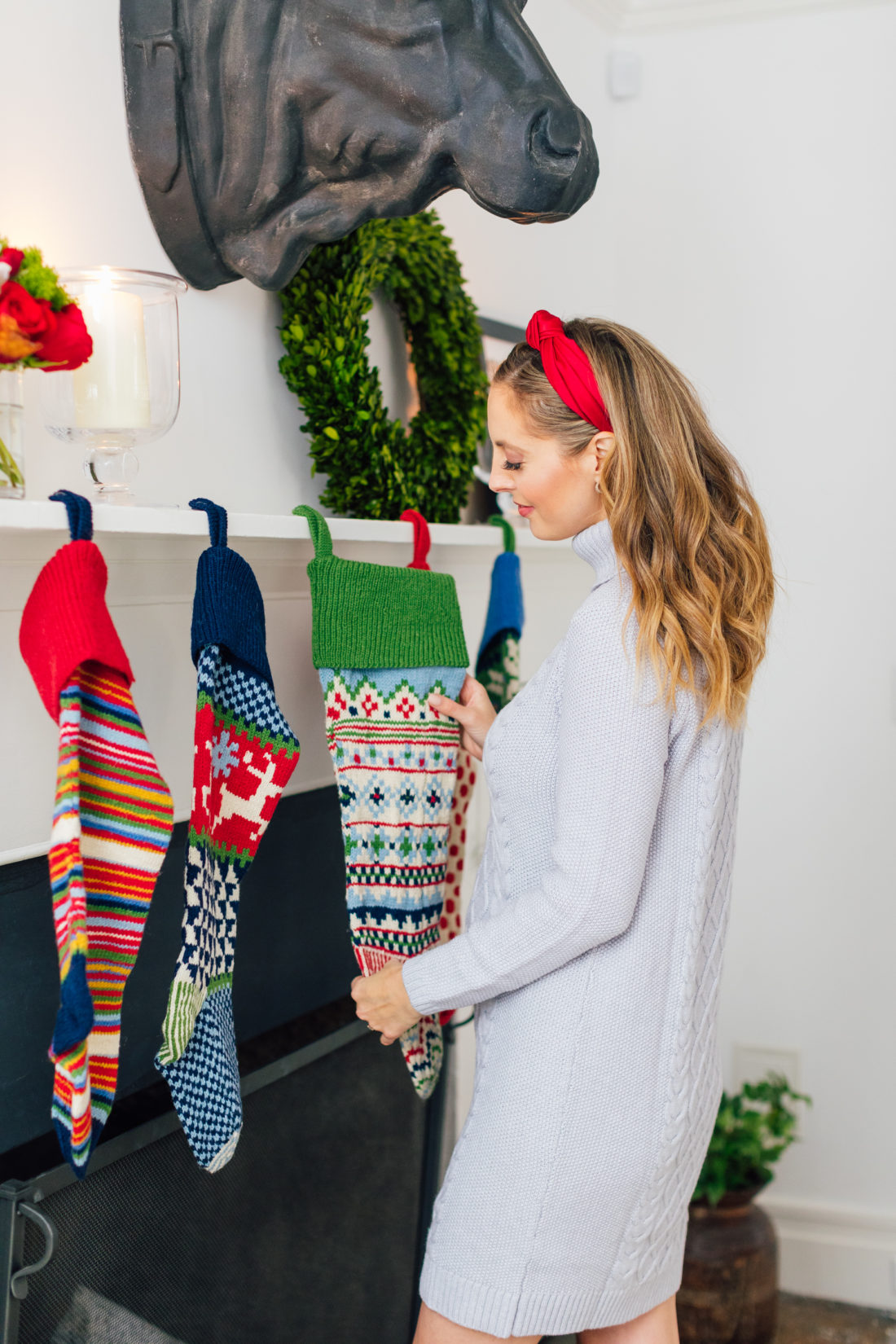 ---
For Marlowe And Major…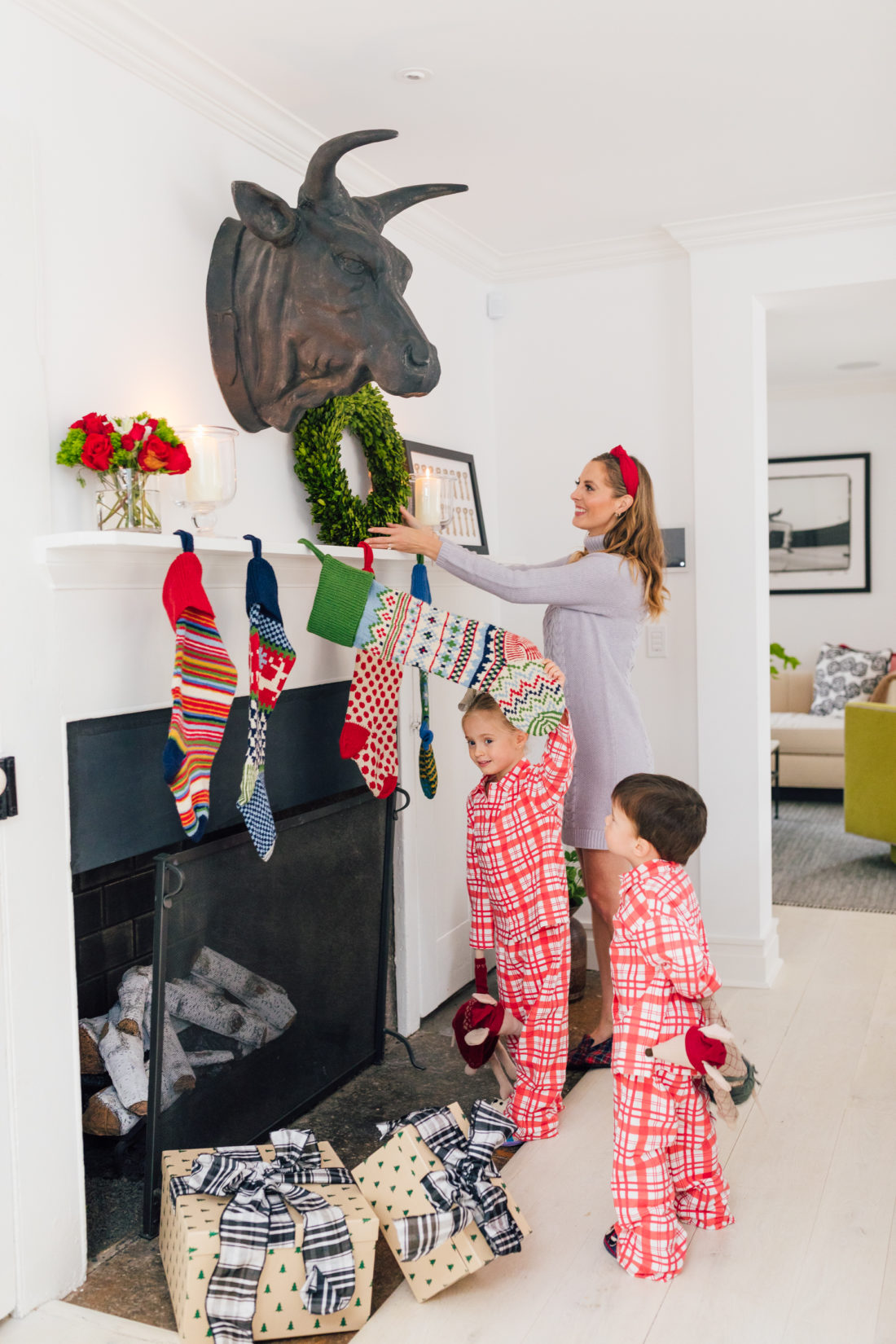 I ordered the kids the coziest matching holiday pajamas and these adorable slippers this year. The slippers really knocked my socks off, pun intended. They are SO cute and look like artisanal finds. With so many different styles to choose from, I was able to pick the perfect ones for each of their personalities: Marlowe got the Polar Bears, and Major got the holiday Penguins! They have worn these slippers every morning and night since they arrived and LOVE them. They also flipped for the beautiful Holiday stuffed mice. I love that these aren't your typical stuffed animals, and are ones that they can play with together while actually looking good strewn around the house.
---
For Kyle…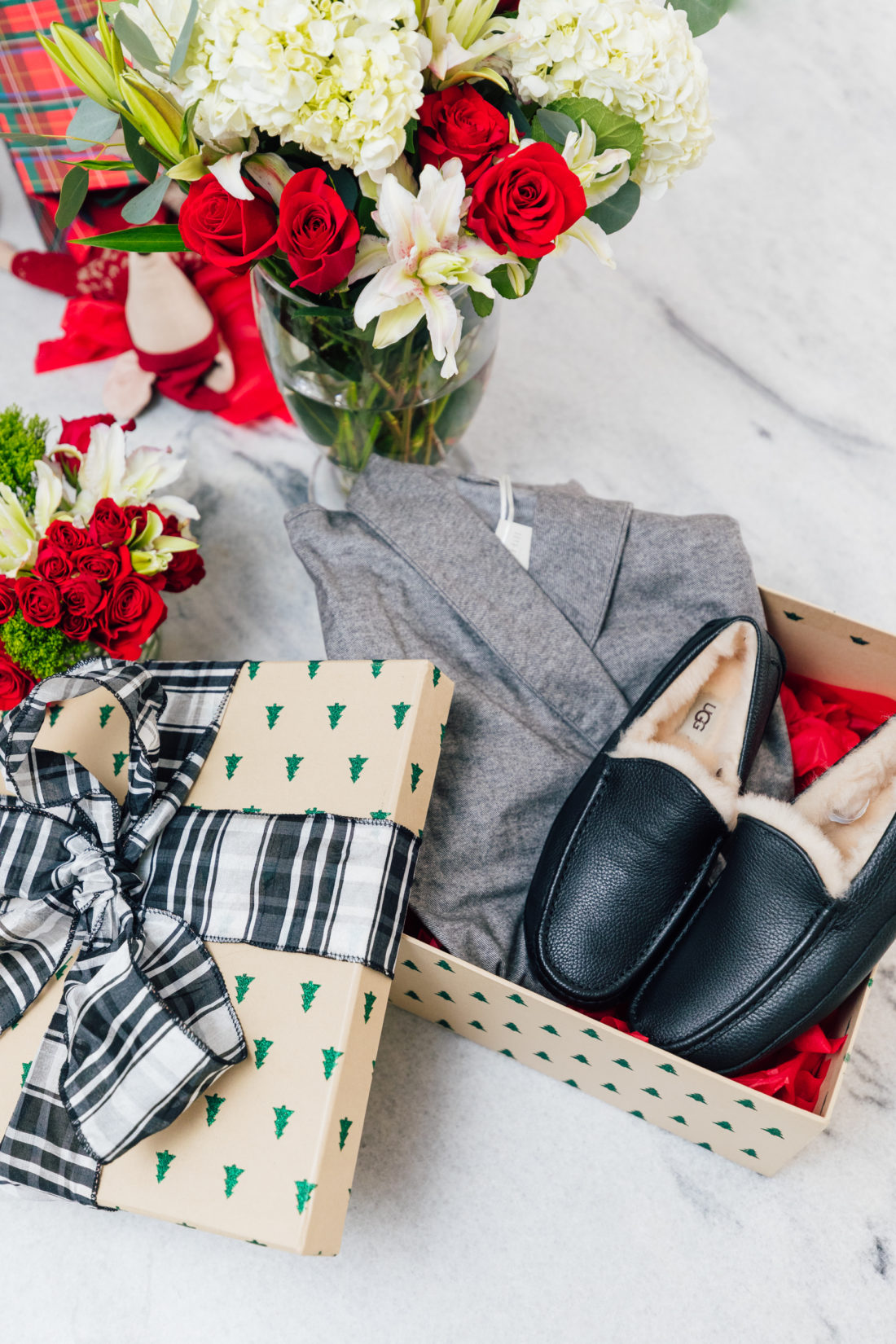 I wanted to gift Kyle a really cozy gift this year, and this robe and warm slippers was the perfect duo. He doesn't often think of himself when it comes to loungewear or being cozy, and I know this will be the perfect present for him to unwrap come Christmastime. Marlowe even helped me pick out the colors so everything went together. I think she's a new slipper fanatic. LOL.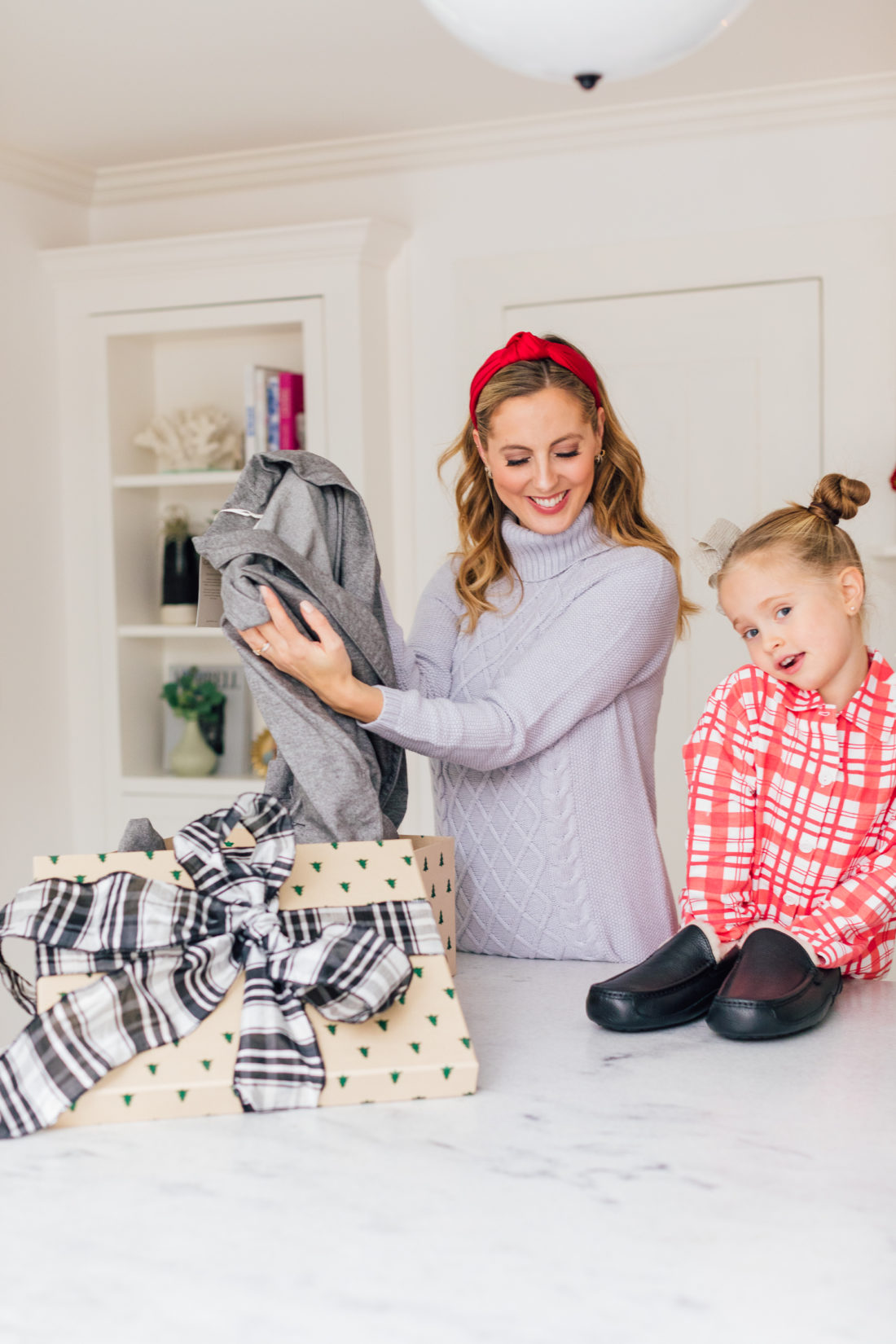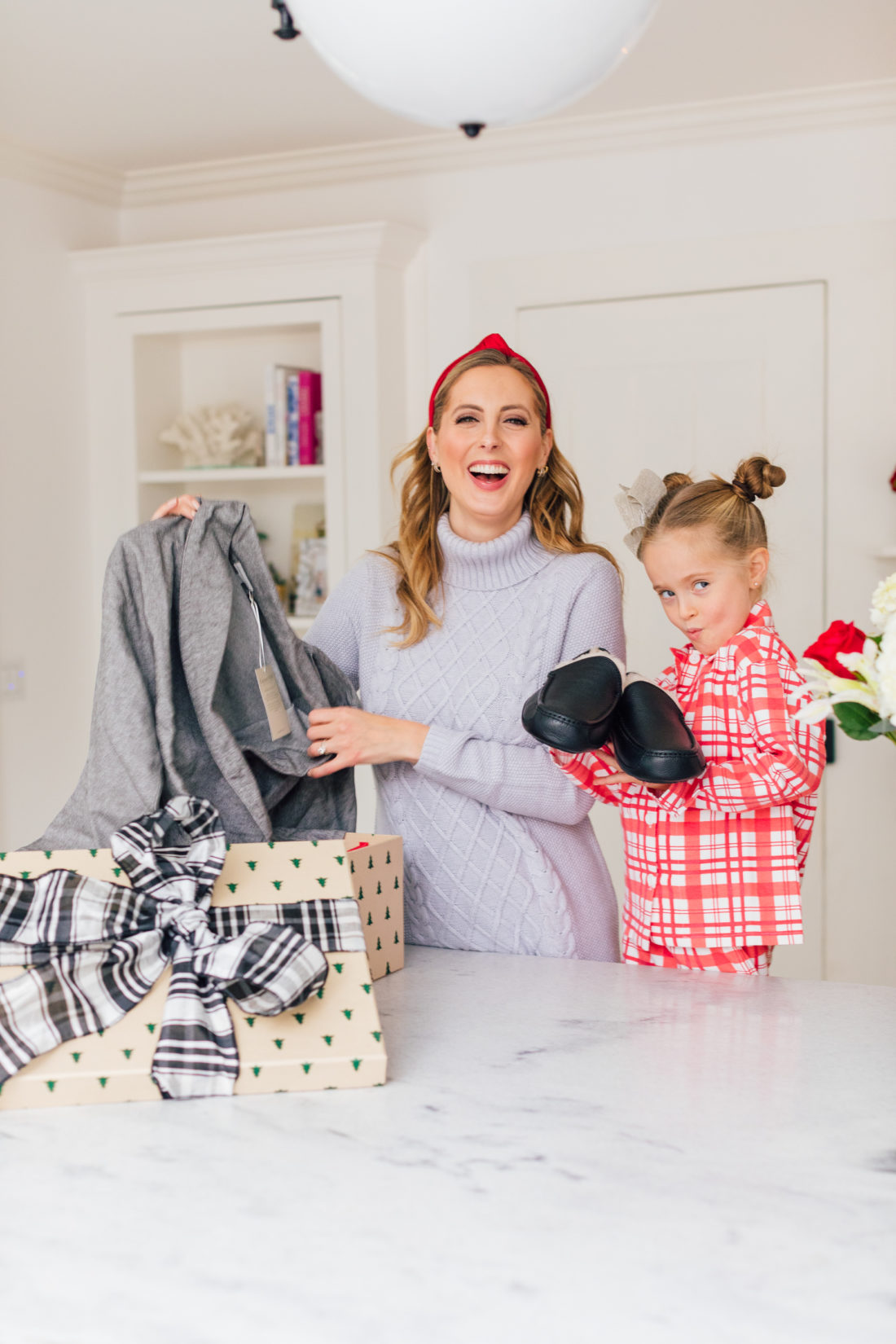 ---
For Our Parents…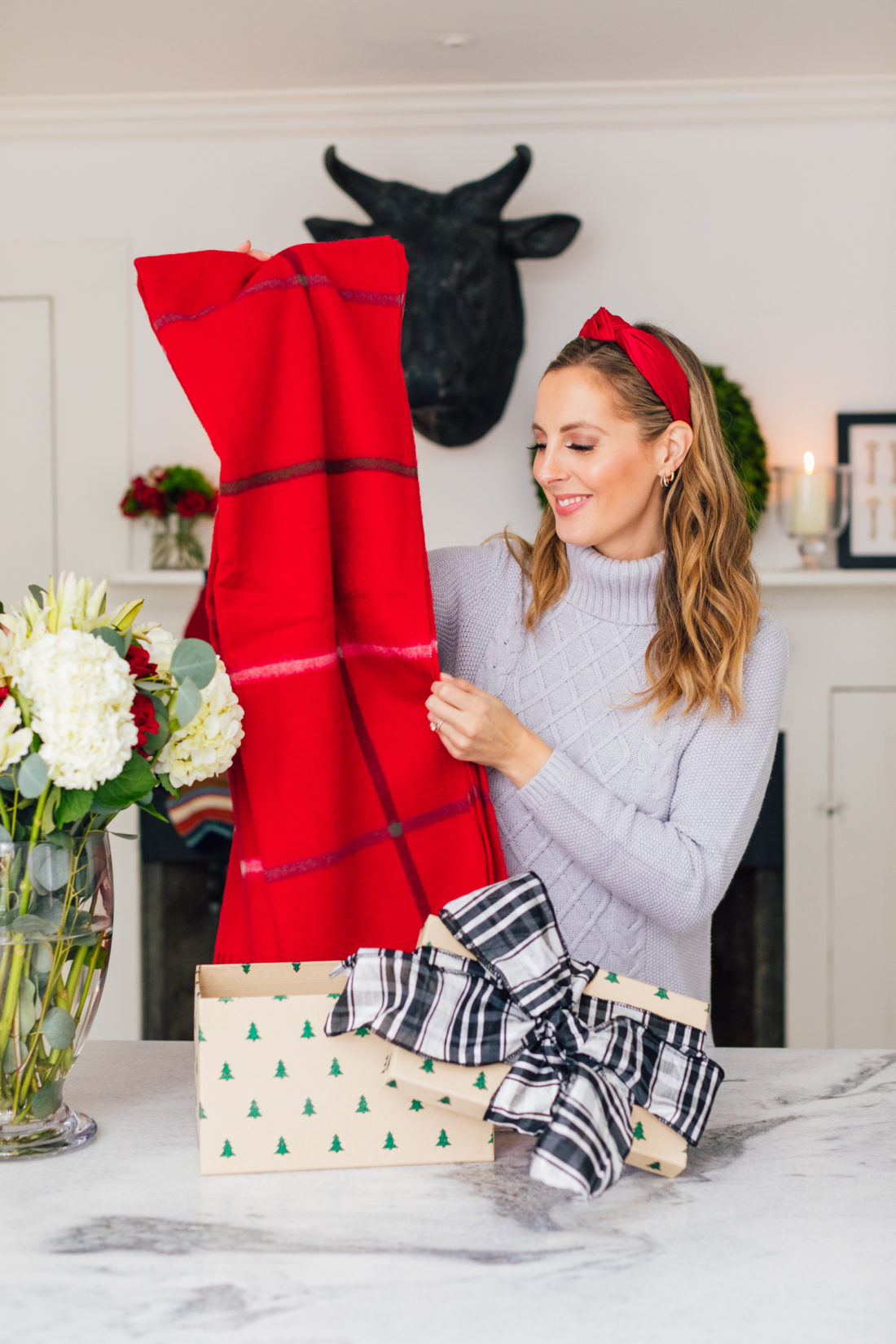 These beautiful, holiday-inspired blankets are the coziest, most lovely gift for parents, in-laws, or the "hard to shop for". They also have matching pillow covers available if you want to put together a more involved gift. I love receiving throw blankets because getting a cozy gift during the chilly winter months ends up feeling like getting a hug from that person– maybe that's a cheesy thought– but I truly feel all warm and fuzzy when I wrap myself in a throw from a person I love!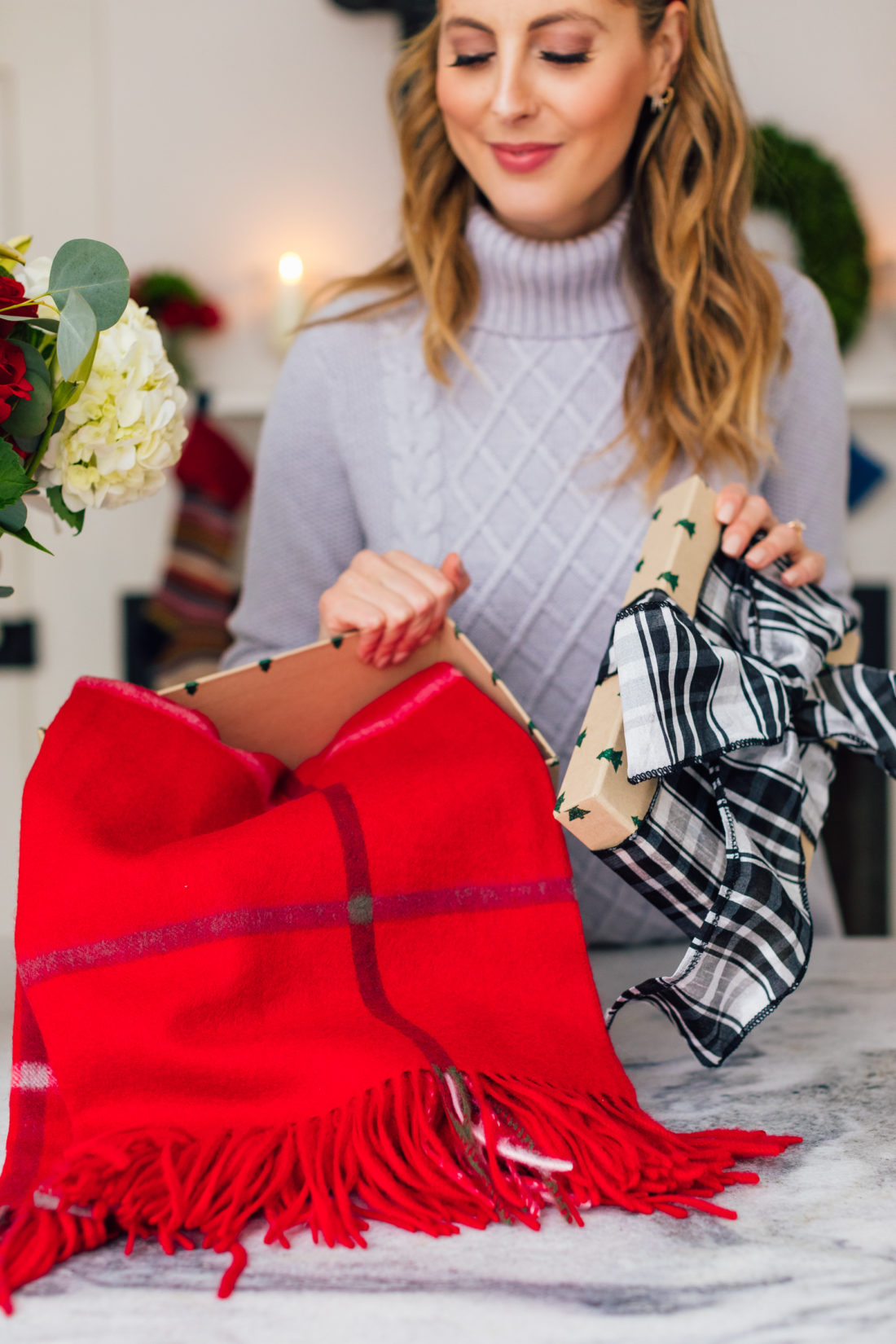 ---
For Friends…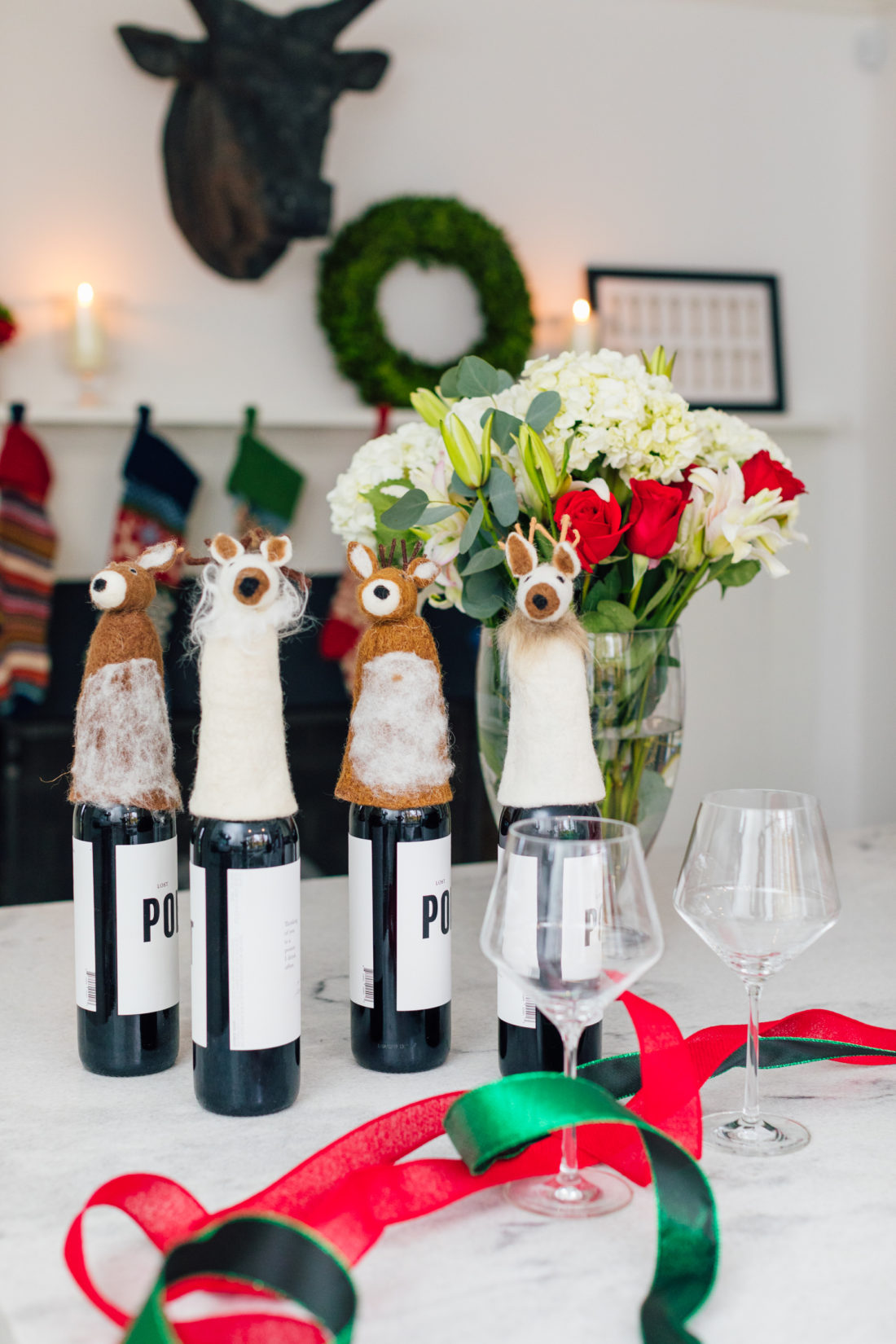 If there's one thing I've learned over the years, it's that there are few things more special than dear friends who become family. I feel so lucky to have great friends around me who are so loving and supportive– and finding the perfect gift for them around the holidays is something that really excites me. Most of my friends are wine-lovers, and I think a great bottle of wine around the holidays is such a fun gift idea…but you need a little something to spruce it up. I am totally in love with these reindeer bottle toppers from Garnet Hill this year! They are so adorable and beautifully crafted, and feel way more special than a nice bag or ribbon. I can't wait to pass these out this year!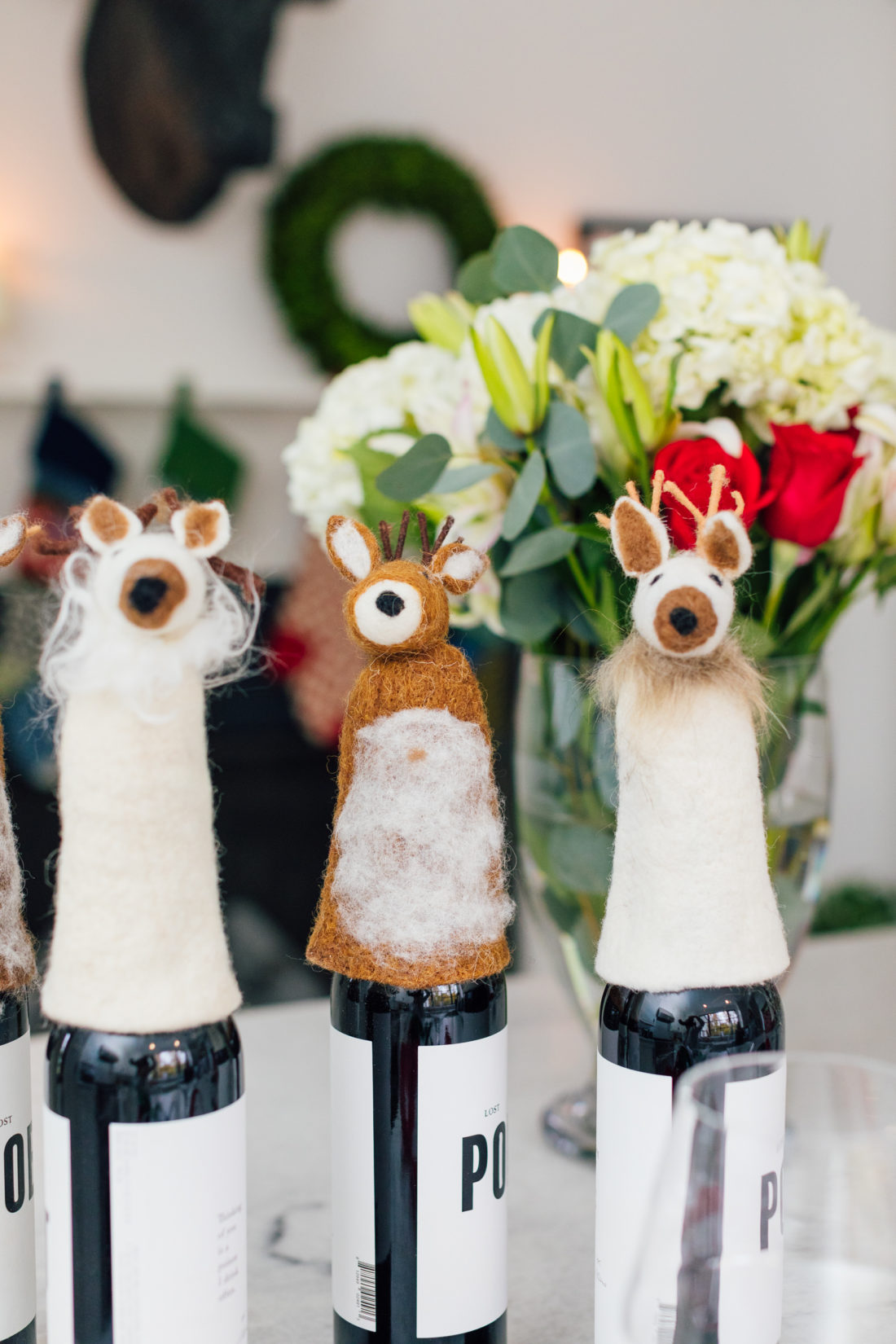 I really feel like there's an art to gifting, and that the right gift can make somebody feel how much you care about them. I am really excited to hand out these Garnet Hill gifts this year. I'm also really excited to go back to the site and order some more knits. Ha! This sweater dress has me totally addicted. Cheers to the Holidays!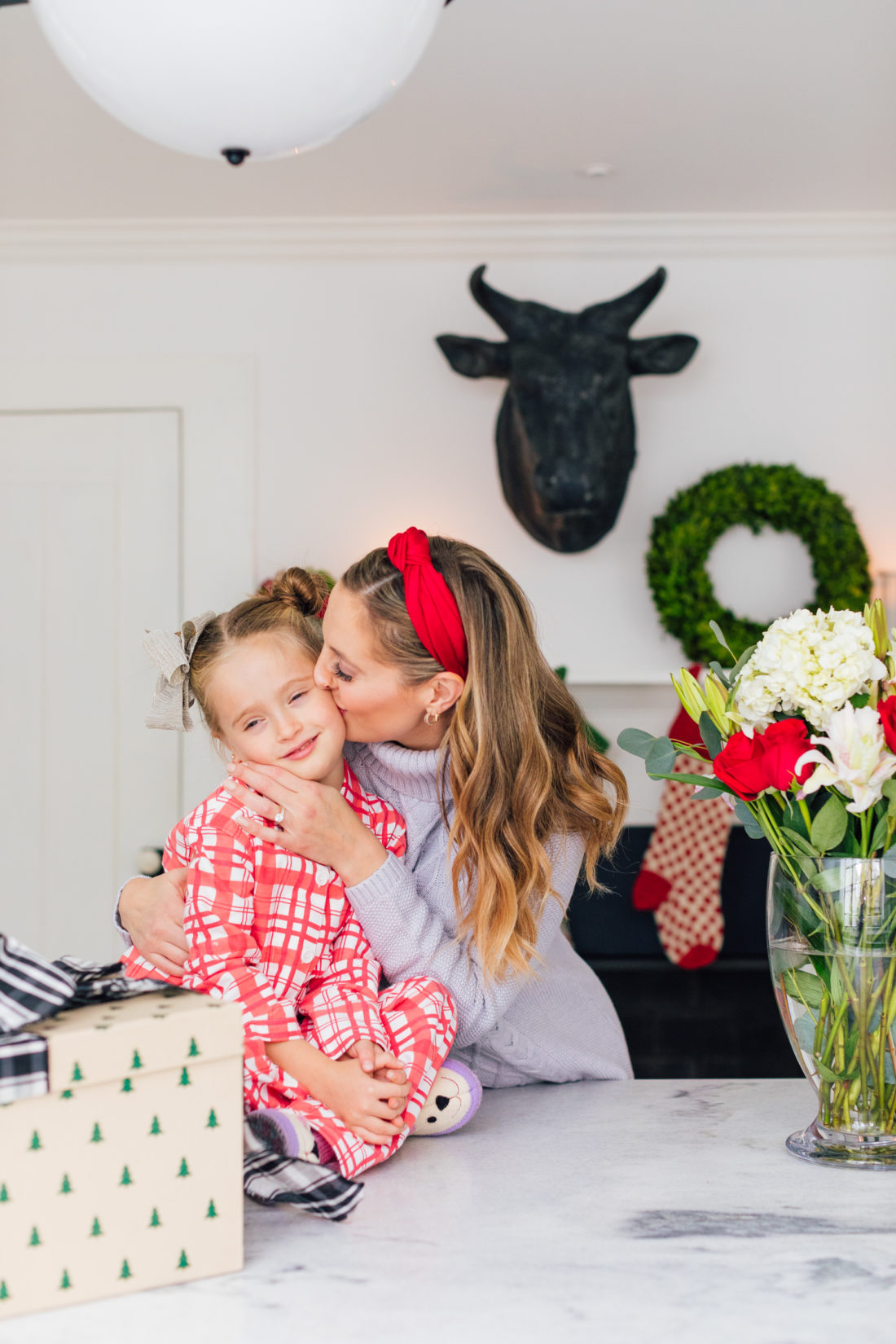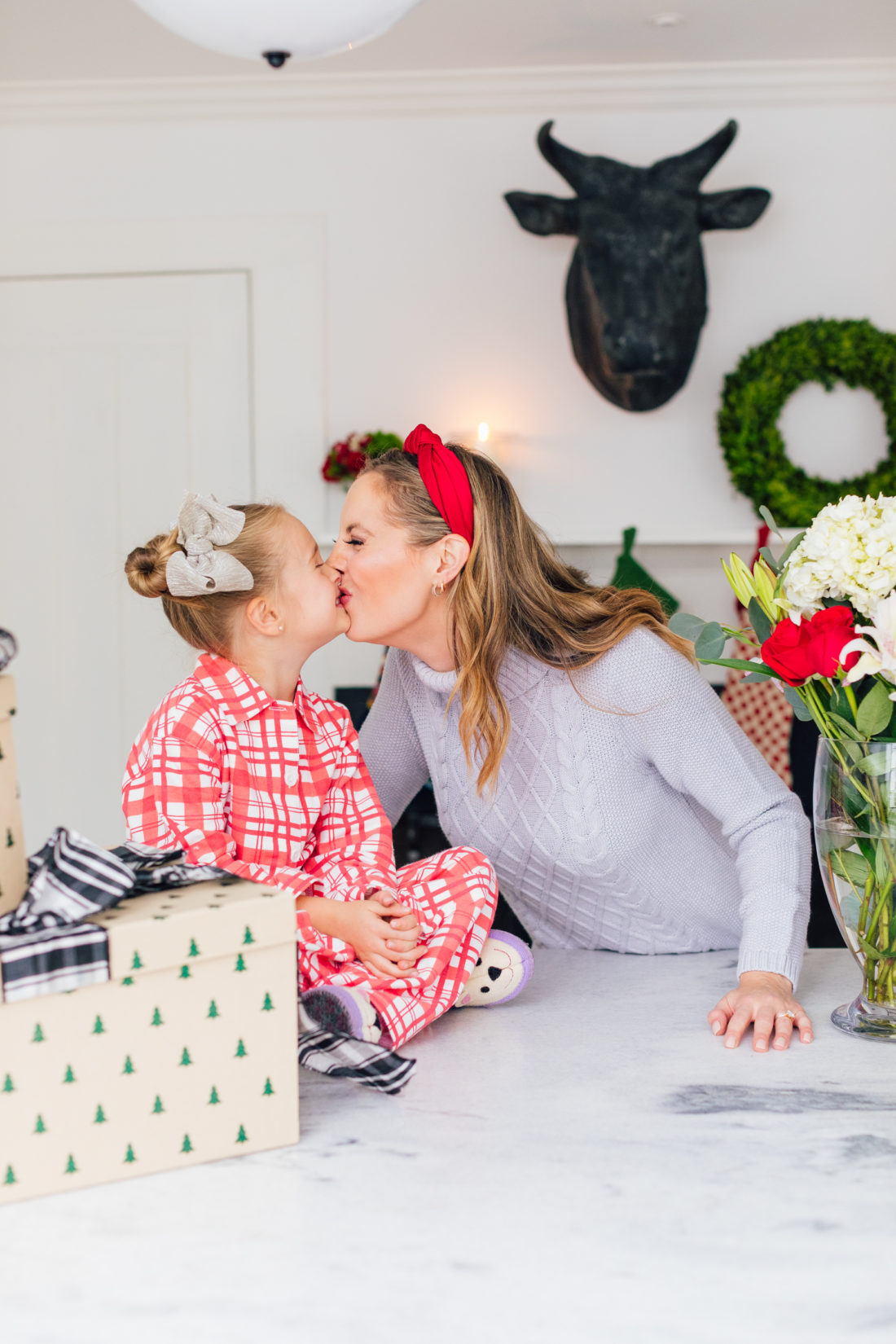 Photographs by Julia Dags