The following content may contain affiliate links. When you click and shop the links, we receive a commission.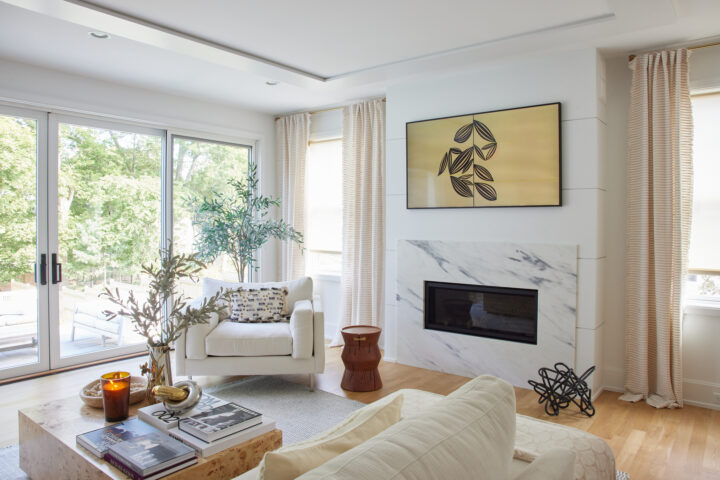 After a few months of living in our new home, and properly settling in, I'm so excited today to officially introduce you to the very first room I designed: our Family Room! Designing this home on my own has been such a blast– definitely a labor of love, but also really fun. I feel so inspired by the brand-new energy of a new space. It was a great opportunity to look at each room as an opportunity to really get the most out of how we utilize, and operate within, the space. I've really cultivated my own sense of personal style throughout the years, and it's nice to simply translate that into design instead of trying to communicate that to somebody else, who may or may not understand it or be able to execute it exactly as I envision. While it did take a lot more time and energy to source everything myself and keep track of it, it was ultimately SO rewarding. I can't wait to share my entire vision with you all!
I started off with the Family Room because it opens into the kitchen and breakfast rooms, and thus is the area of the house we spend the most time in. Our Family Room and Kitchen have always been the heart of our home life, and for this house, I really wanted a peaceful and comfortable vibe. I was really drawn to natural elements like wood and stone, and neutrals like cream, beige, greige, ecru, tan, and shades of brown. But, I knew that if it was ultimately going to feel like ME, I needed to balance the neutrals with a ton of textures and a mix of finishes. Ultimately I wanted the space to feel very calm, but very complex, and I wanted it to tell the story of us as a family.
We got our couch and oversized chair from Benchmade Modern, which was the absolute best foundation for this room. The couch is the SkinnyFat Sectional with Bumper, in the "Shepard Pearl" performance fabric. The chair is the SkinnyFat Chair, also in the "Shepard Pearl" performance fabric! The couch and chair are just so insanely comfortable– truly the best living room or family room set I have ever owned in my life. The fabric is so soft, too! And it's performance so every single stain or spill comes out easily. I use an upholstery and carpet cleaner on it whenever necessary and it's held up fantastic!
One of the other big wins for this room is the "console unit" underneath the two pieces of artwork on the wall. Eventually, I want to do a huge built-in on that wall, with shelves for books, frames, and a built-in record player and speakers. I didn't have it in my budget to do that anytime soon, but I still needed storage in this room to house extra throw blankets, games, puzzles, etc. for our family game nights. I ended up finding these super simple media cabinets from Ikea and buying three of them to go the entire width of the wall. They "float" above the molding so beautifully, and look way more expensive than they are. I love that I can display special family treasures, photographs, and objects on the top of the console as well! The fronts of the cabinet come in different colors/finishes, but I loved this greige lacquer version to compliment the rest of the room.
I absolutely love how this room turned out, and it truly does bring me peace whenever I sit in here with my family. I even sneak down here alone first thing in the morning for a cup of coffee in silence before the kids wake up! I think it's so important to have a place of respite in one's home that really feels cozy. This Family Room does that for me for sure! I'll list all the design sources below, but feel free to ask any specific questions in the comment below if you need any additional information.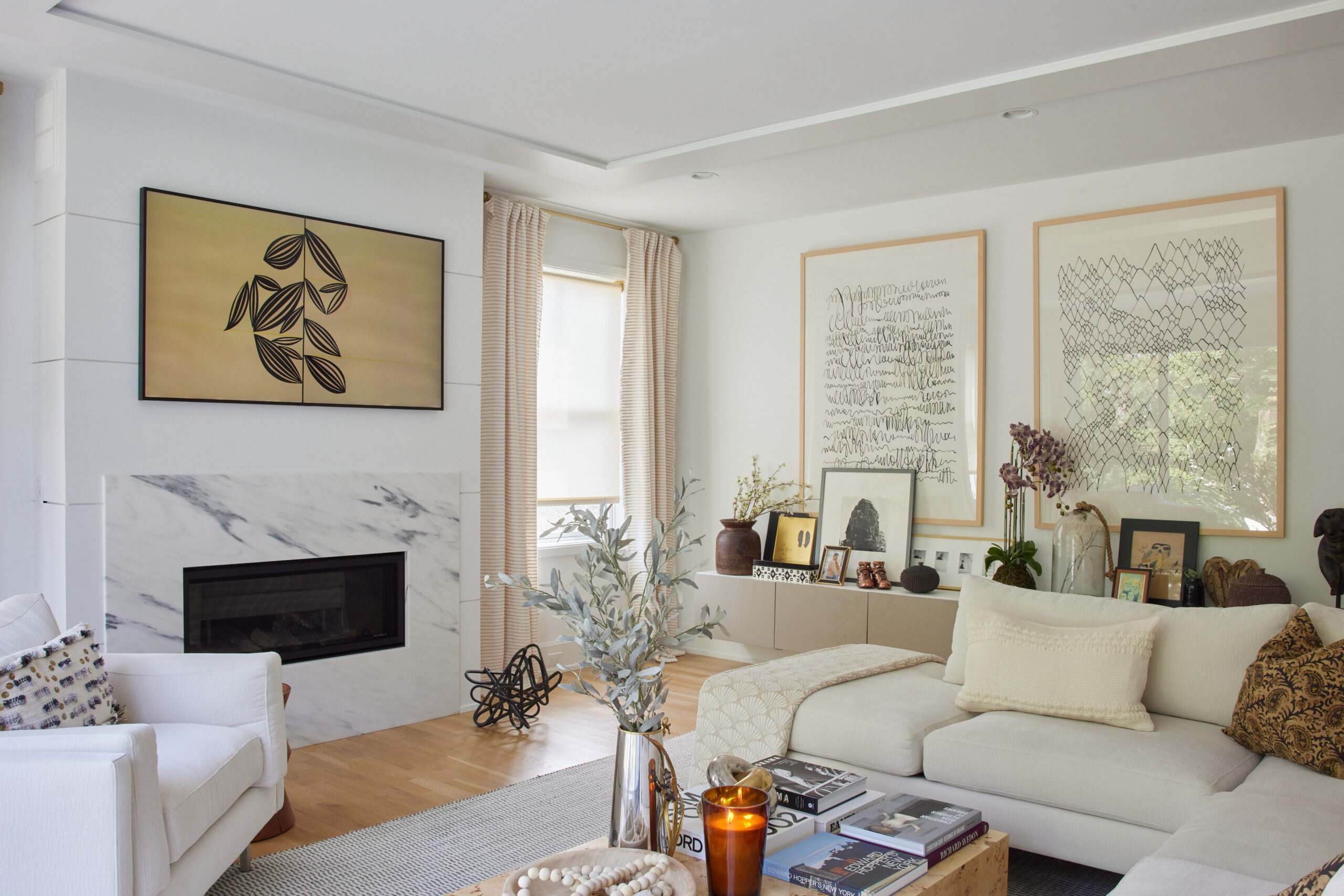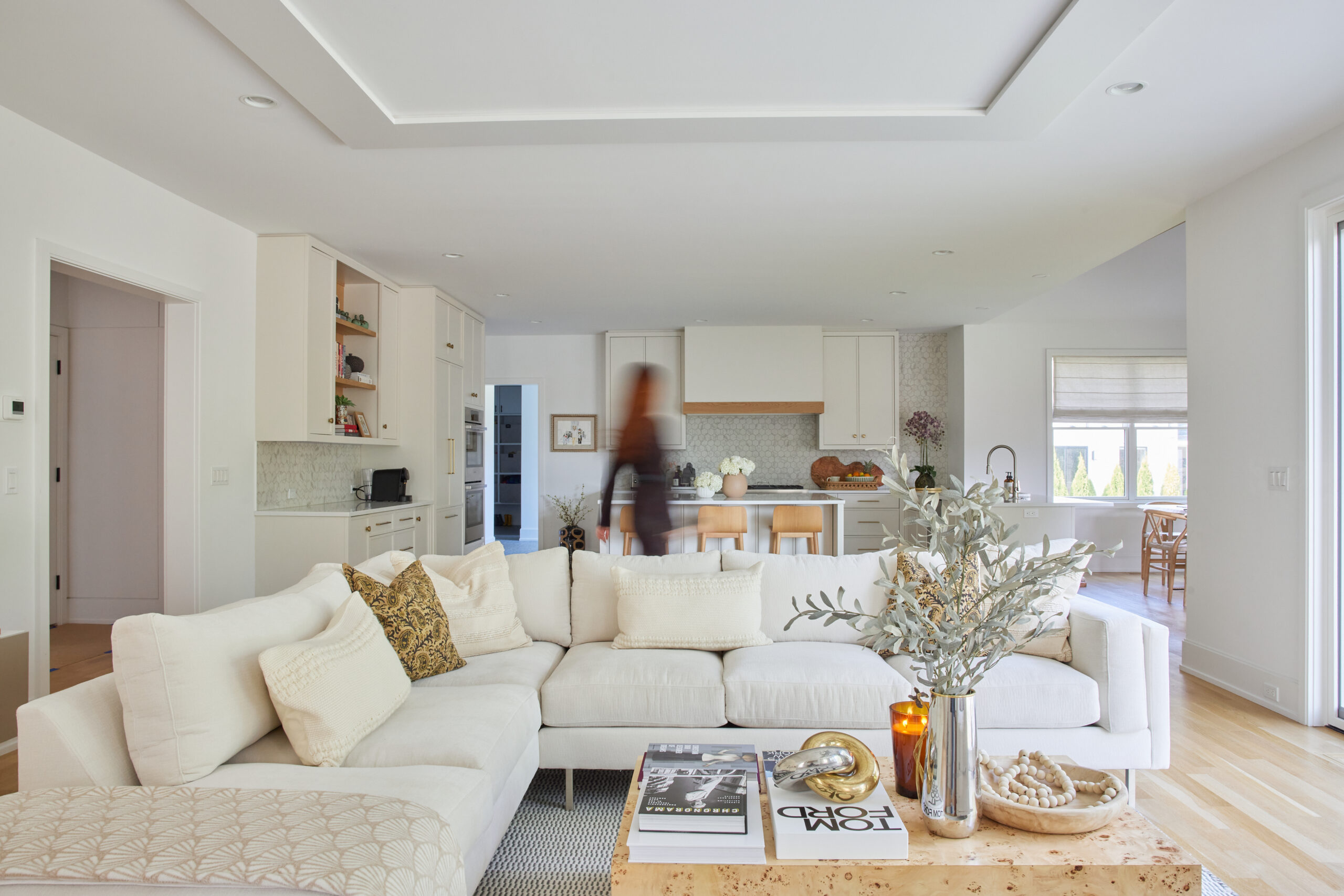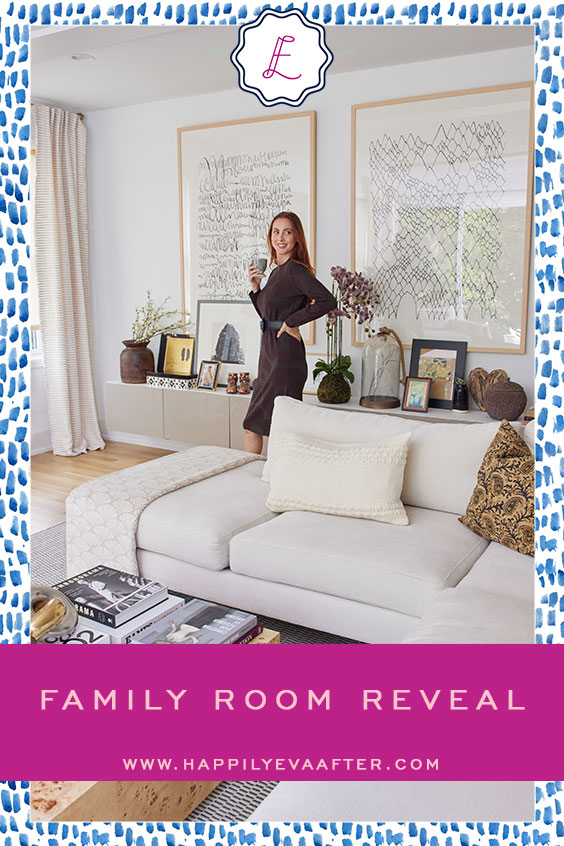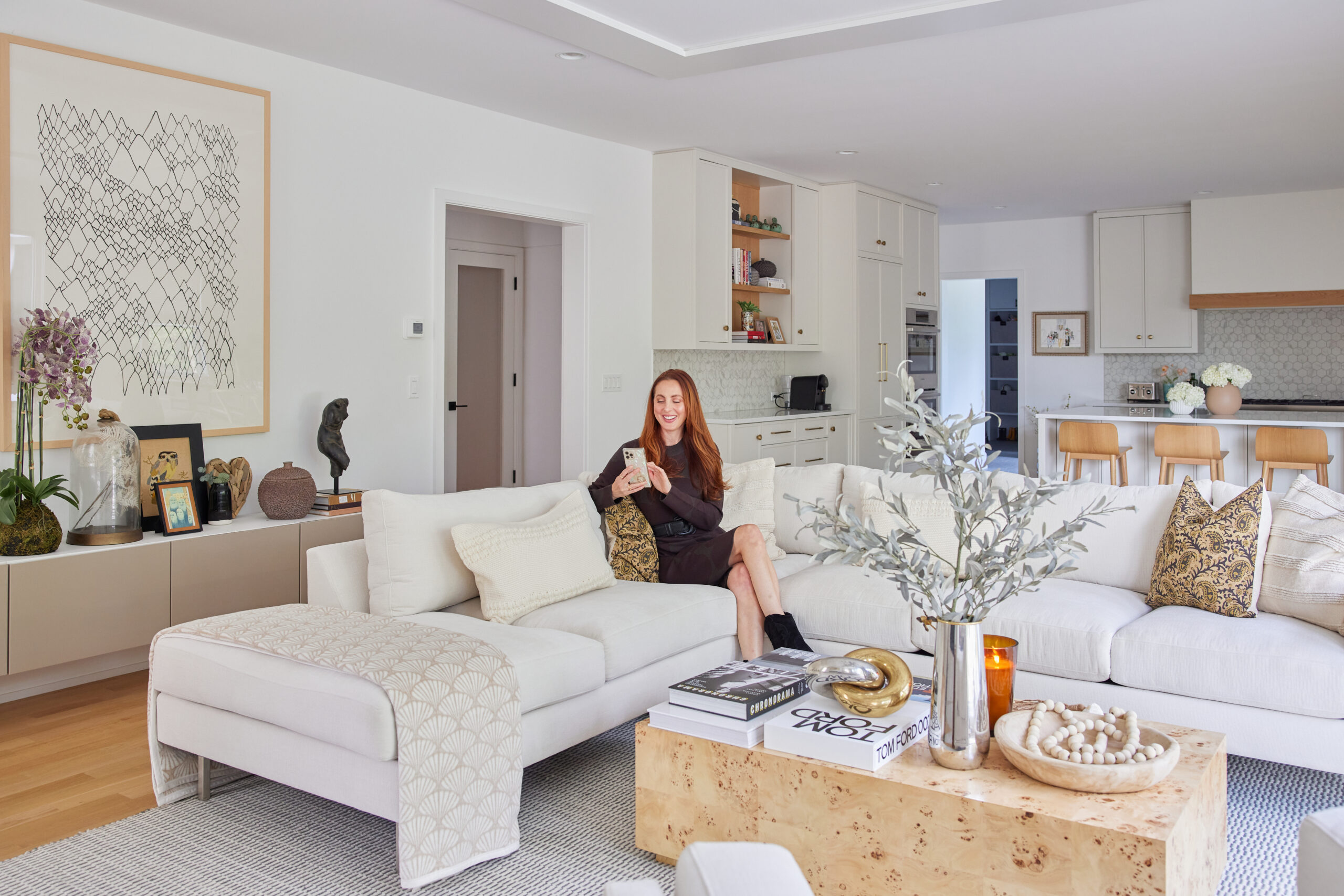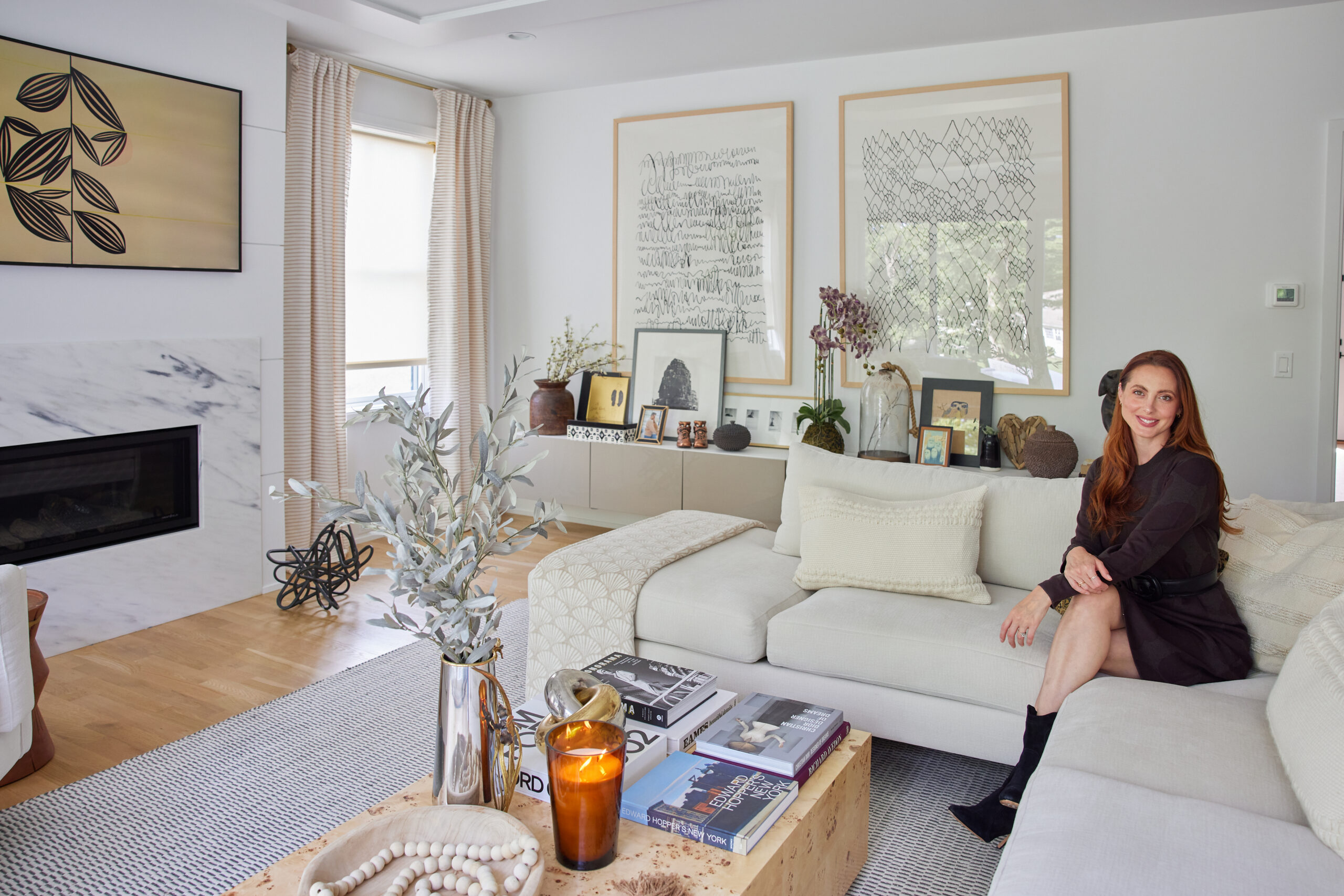 ---
Shop the post…

Photographs by Julia Dags | Copyright © 2023 Happily Eva After, Inc. All Rights Reserved.