The following content may contain affiliate links. When you click and shop the links, we receive a commission.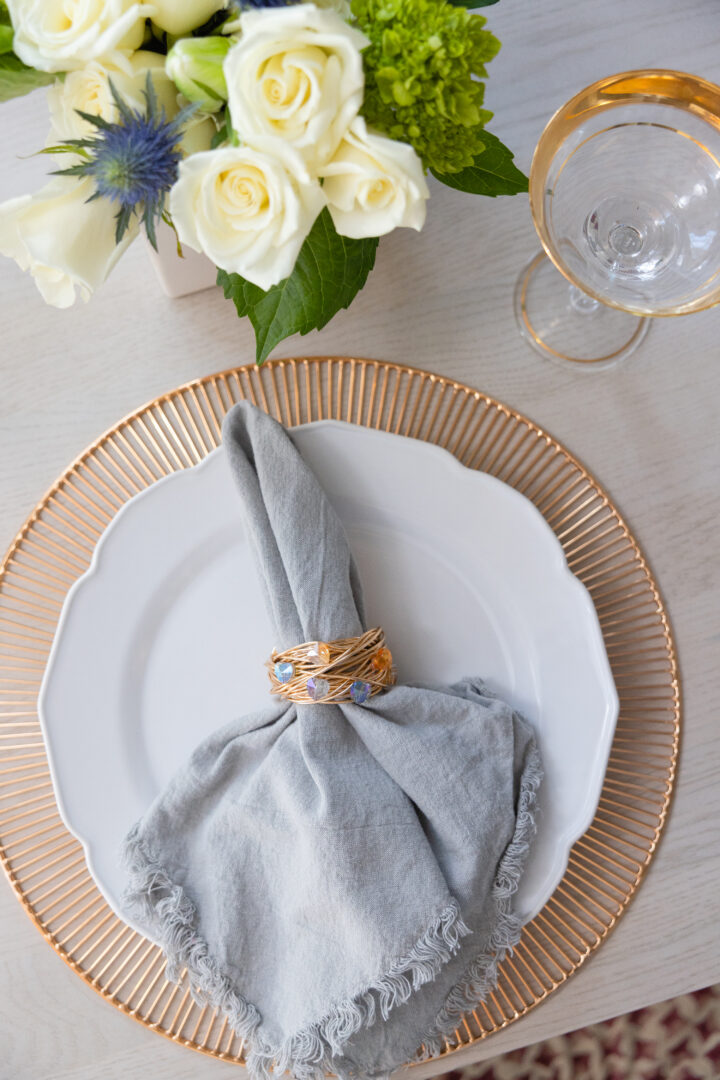 I've said time and time again (because it's so true!) that one of the best feelings is creating your own DIY décor pieces, that not only save you money but end up instilling these home accent pieces with such special meaning! Tabletop pieces are an awesome place to start with décor DIY, in my opinion, because it can be really expensive to frequently or seasonally replace tabletop items with store-bought pieces. I love refreshing my tabletop for holidays, and I thought Valentine's Day coming up would be the perfect time to test out a DIY napkin ring I've been dreaming of recently. Napkin rings are such a simple but elegant way to spruce up your everyday tabletop scene!
For Valentine's Day this year, I wanted something that would be a bit of a departure from a traditional pink and red scheme. I also wanted to craft something that wasn't so "on-the-nose" Holiday that I couldn't use it for other tabletop designs throughout the year. I absolutely LOVE how these pretty copper hearts napkin rings turned out. What I love even more was how easy it was to make them! All you need is Copper wire, an empty paper towel roll, a hot glue gun, and these pretty heart beads.
Directions…
Begin by taking your paper towel roll, and wrapping the copper around it. You'll want to hold it in place for the first 5-6 loops so that it stays uniform. Keep wrapping, and crossing the wire over the bunch every few wraps, so it looks more like a nest and less like perfectly horizontal rings. When the ring is as thick as you'd like (I made mine about 1/2 inch thickness and 1 inch wide), you can trim the wire. Make sure to leave a 2-inch tail. Using pliers, wrap the tail very tightly around the body of the napkin ring to tie it off. Next, apply the hearts! Using a hot glue gun, glue the hearts all over the face of the copper ring. Use your fingers to make little spaces in the "nest" to nestle your hearts, and then stick them down with the glue.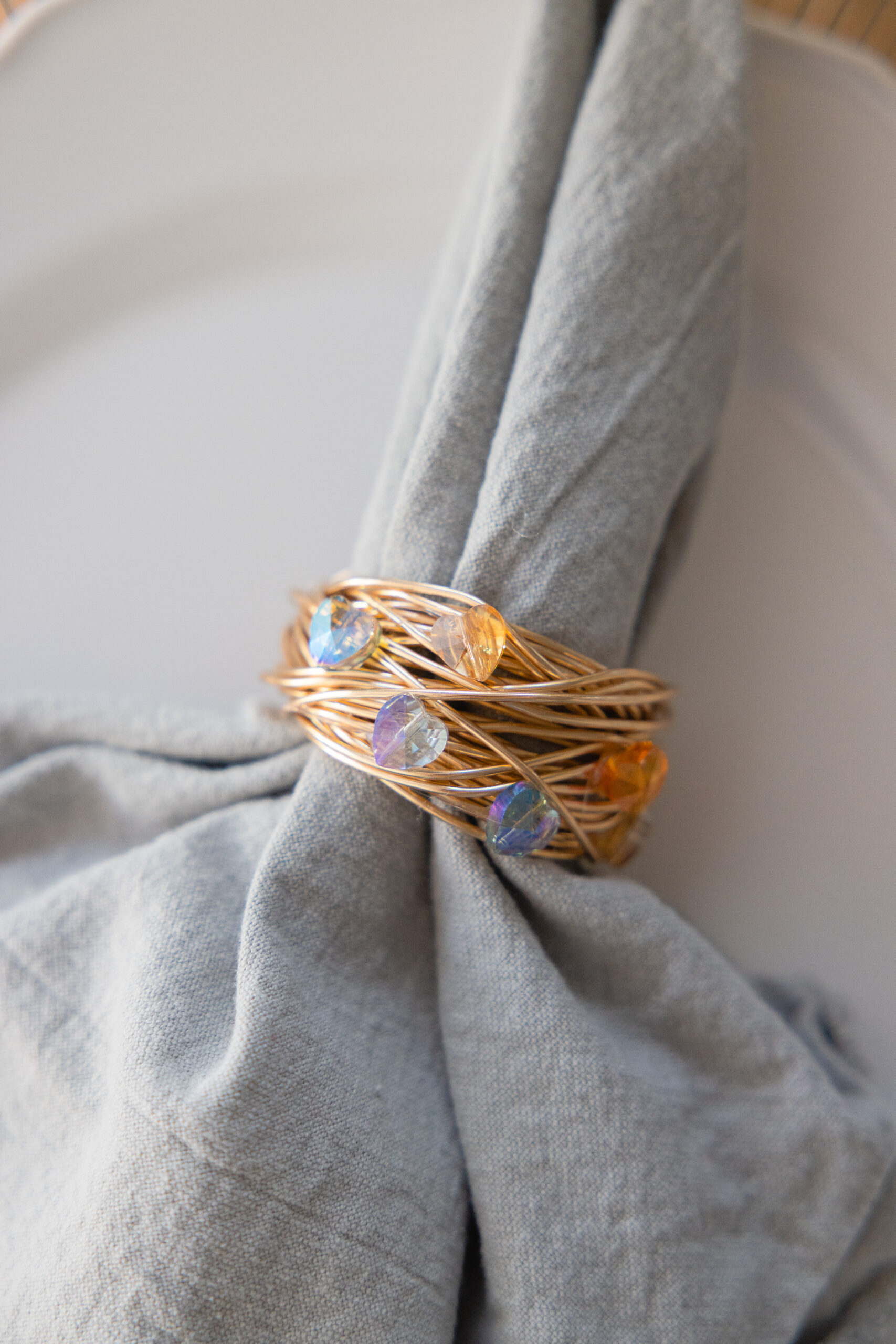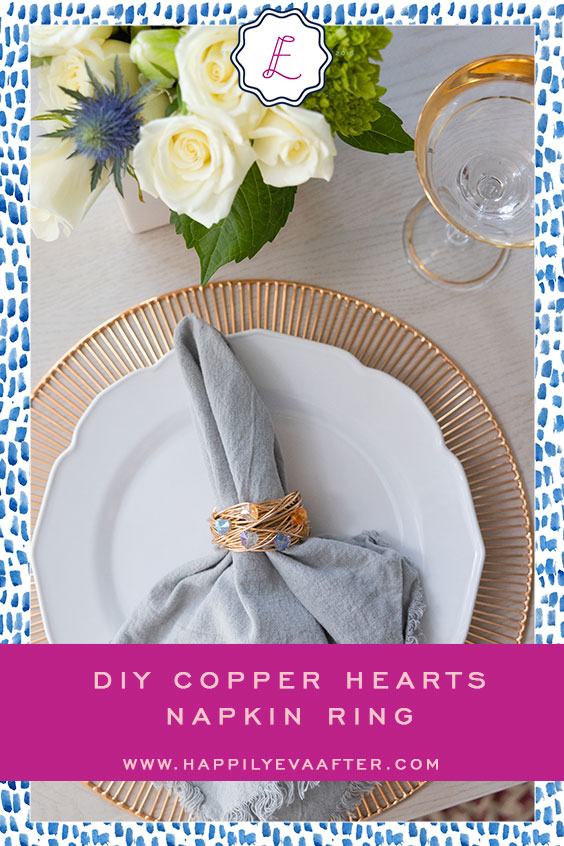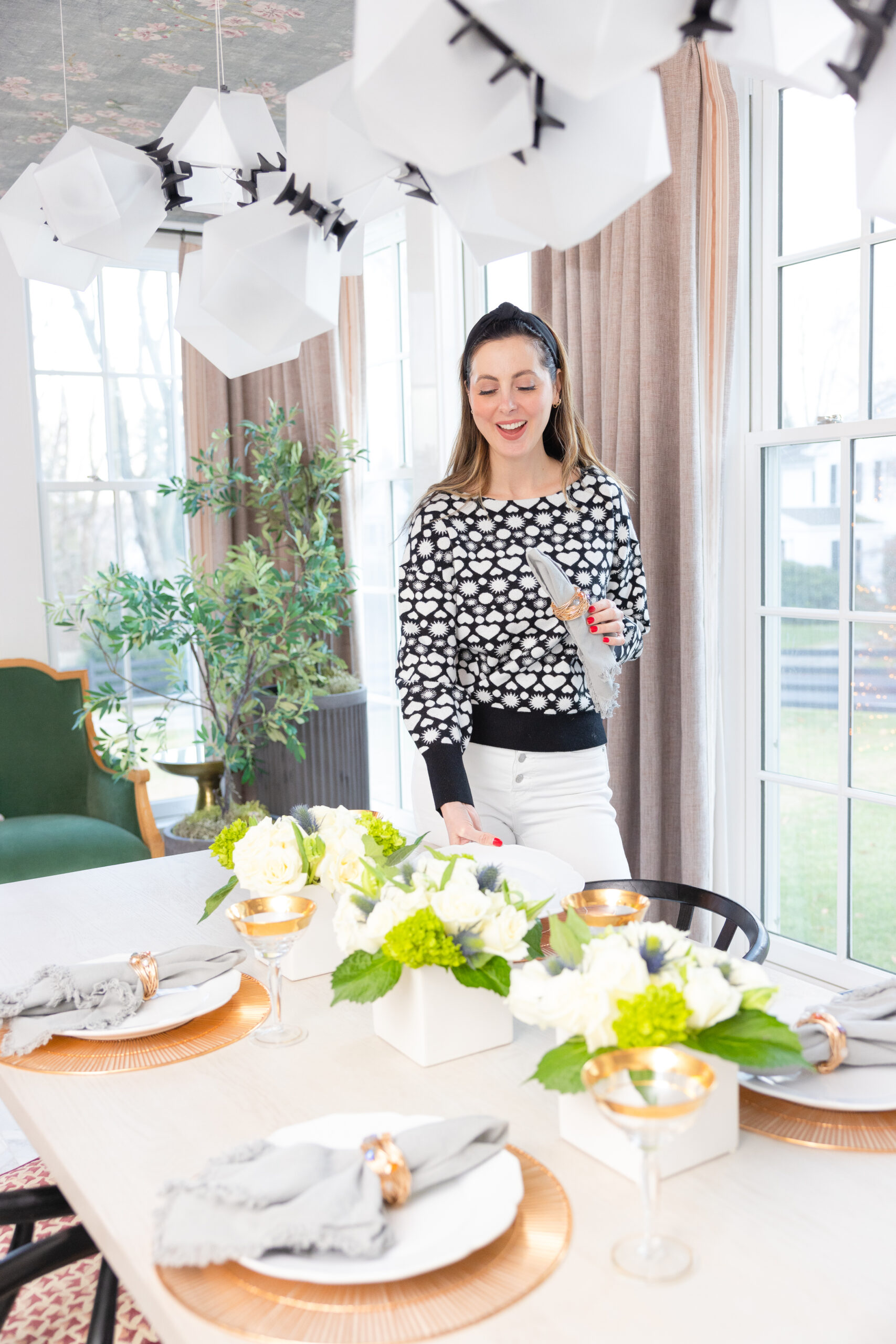 ---
Shop the post…

Photographs by 

Julia Dags

 | Copyright © 2022 Happily Eva After, Inc. All Rights Reserved.