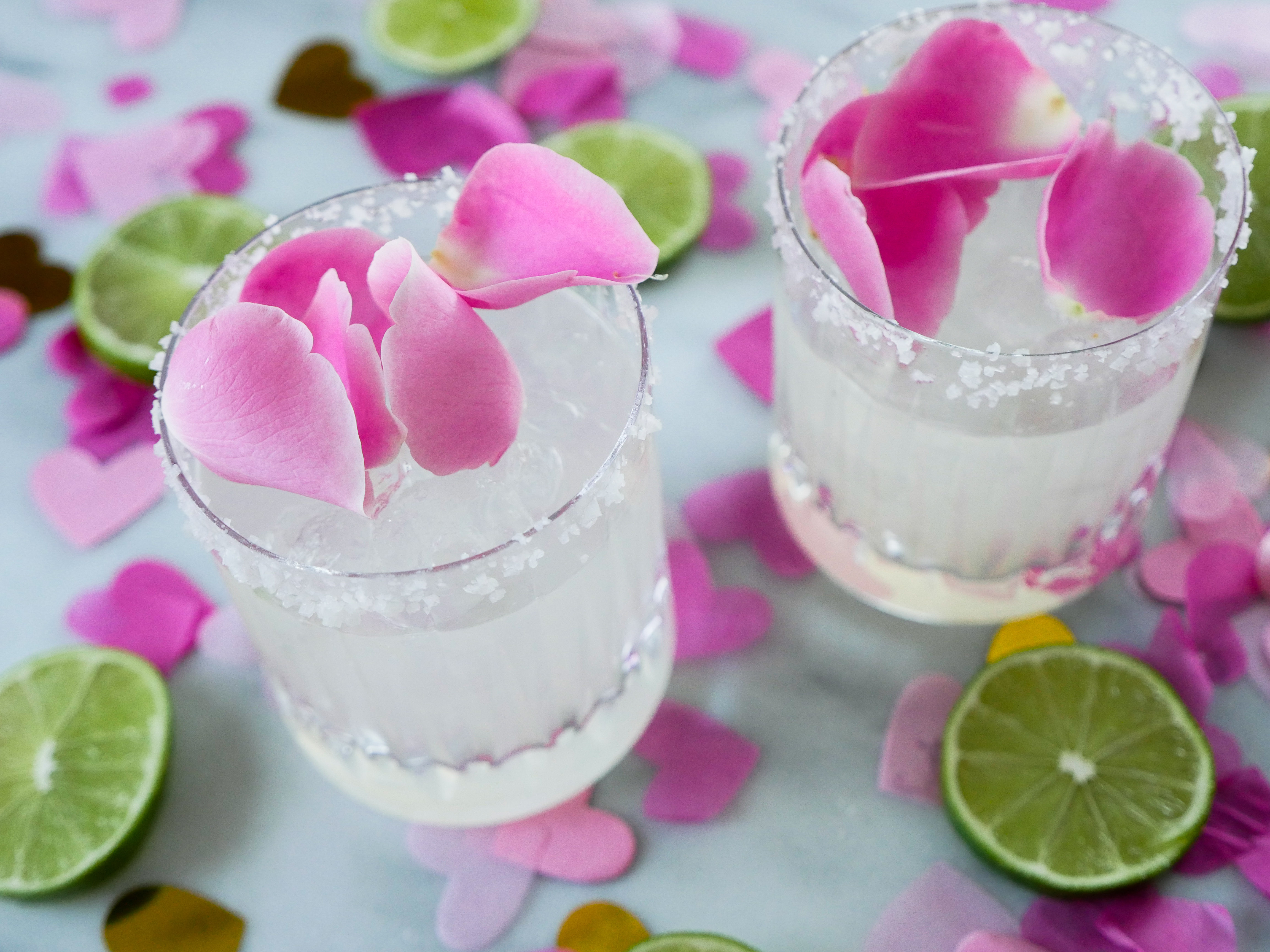 This Valentine's Day, I wanted to mix my Honey and I up something a little bit unexpected.  Champagne is great  (really great) but sometimes I crave something a little less traditional. I concocted this yummy Rosewater Margarita to celebrate the flower-filled holiday this year.  The faint hint of roses is the perfect accompaniment to your Valentine's Day Plans! You can shake one up at home with your Bae, or even create a round for your best Girlfriends.  Either way, your evening is sure to be muy caliente!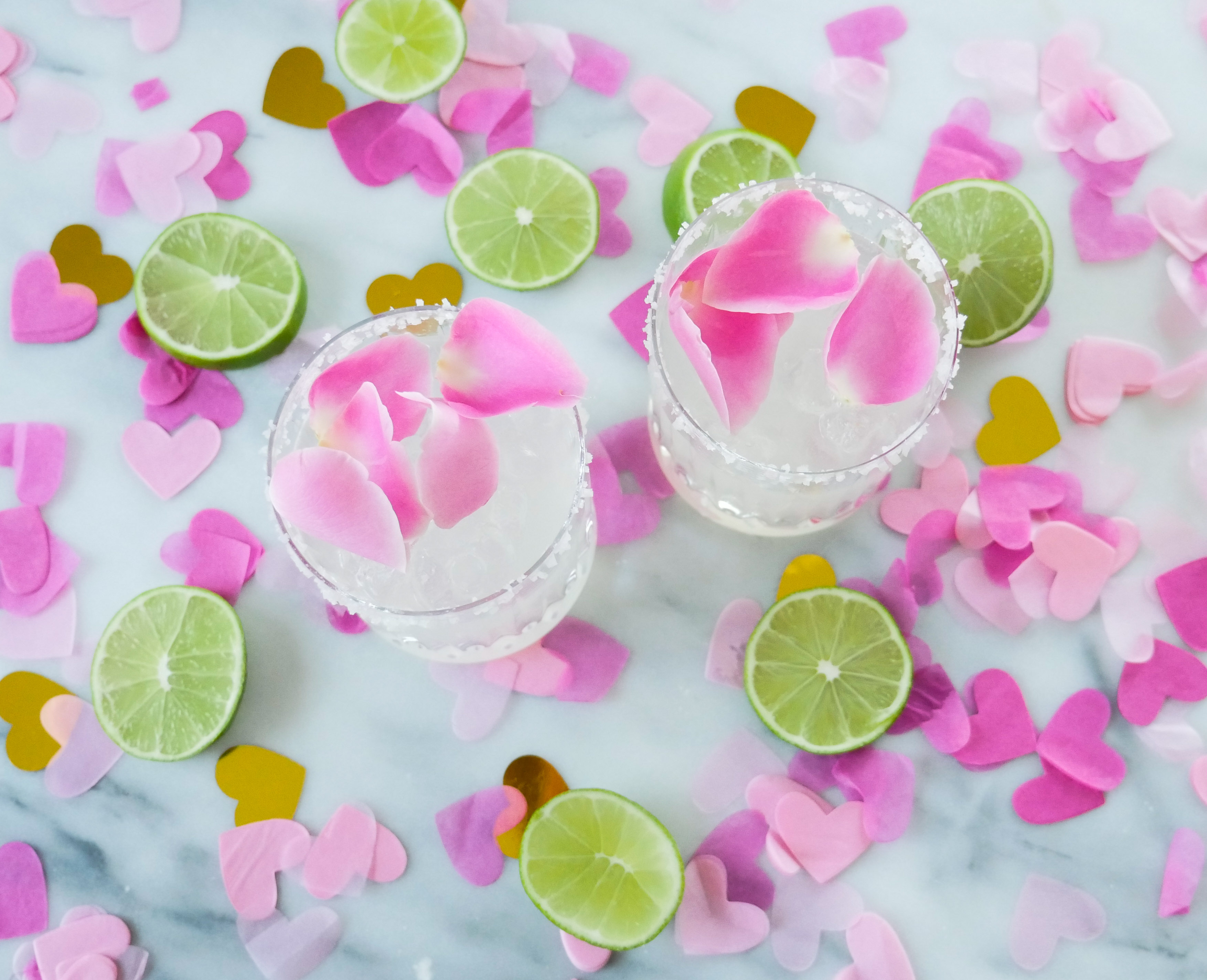 INGREDIENTS (makes 1 cocktail)
2 oz. tequila (I prefer the clear/light variety)
juice of 1/2 lime
1 tablespoon simple syrup
1 tablespoon triple sec
3-4 dashes Rosewater
Ice
Rim a glass with salt by rubbing a lime wedge around the rim, and dipping in to a dish filled with salt.  Add ice to the glass until it is three quarters of the way full.  Fill a cocktail shaker with ice.  Add all ingredients, and shake vigorously until well blended and chilled.  Strain in to your glass.  Garnish with rose petals.  Enjoy responsibly!