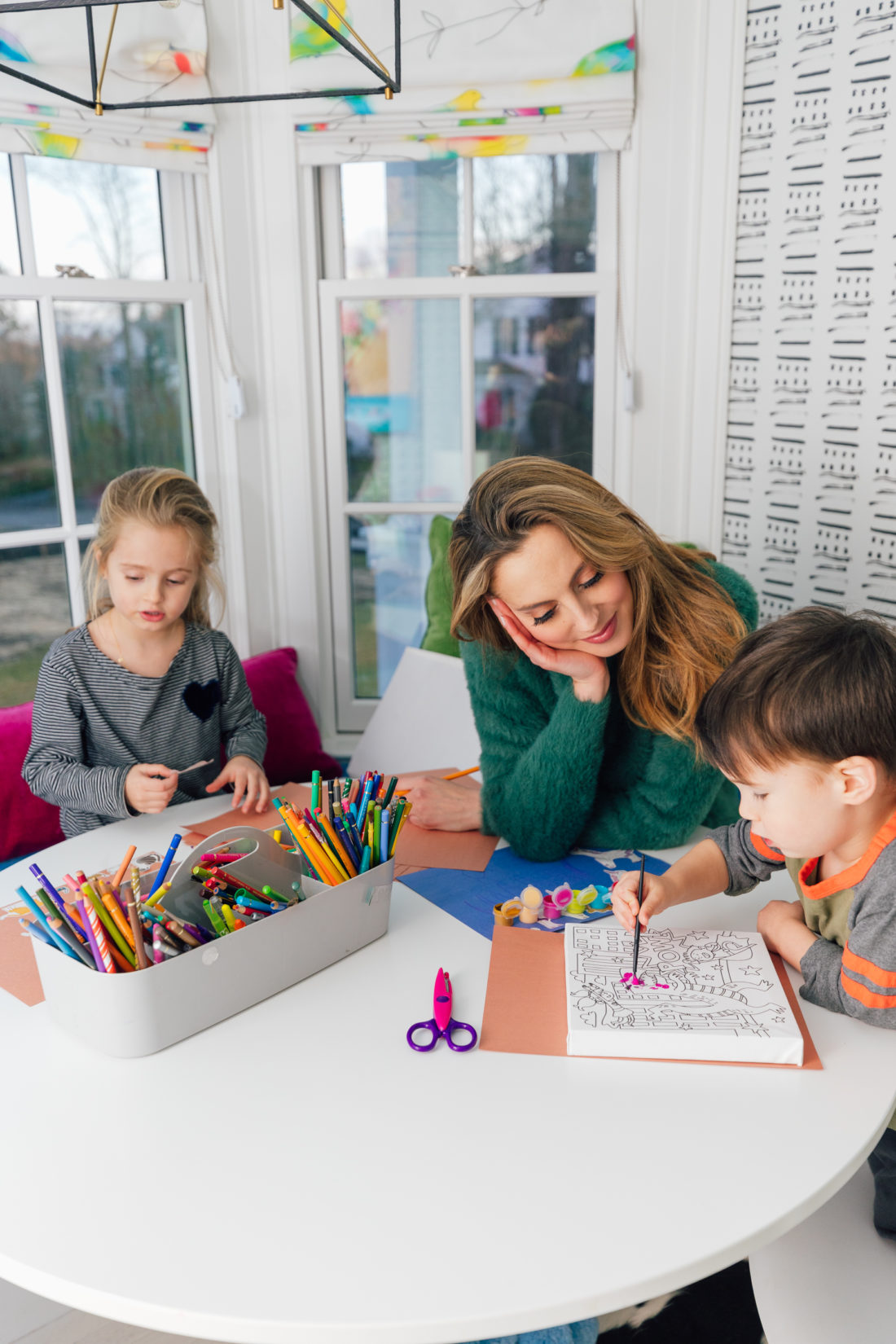 Kyle and I have now been living in separate, permanent residences since early November, and we've been sharing time with the kids and learning our coparenting relationship.  Luckily, when it comes to parenting we are very much on the same page.  The "Parenting Plan" portion of our Mediated divorce was the easiest portion for us to work through, and we agree on what is best for the kids.  Getting in to a groove when it comes to two (and almost three!) small kids splitting physical time between parents is no easy feat though! I've been really proud of our progress.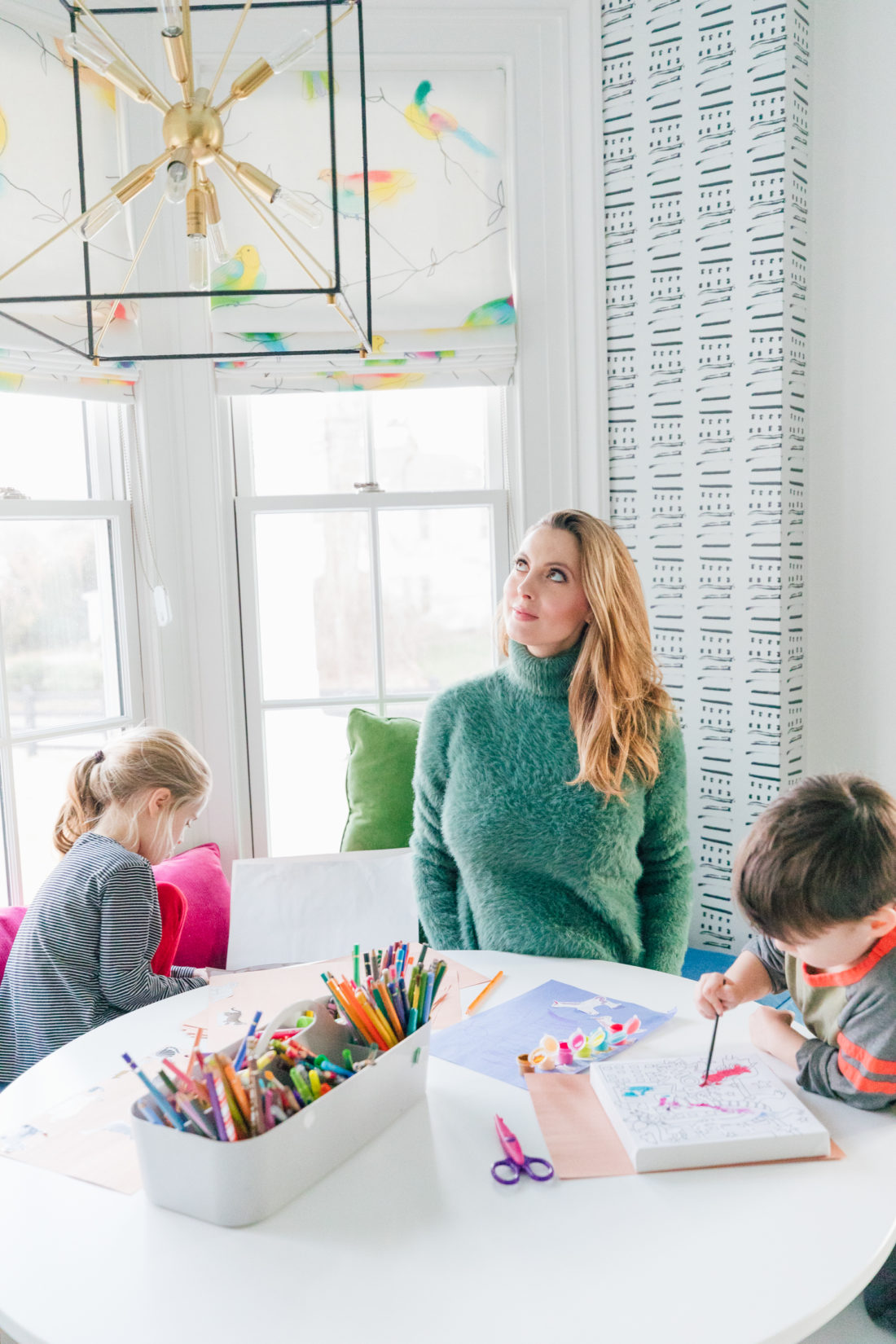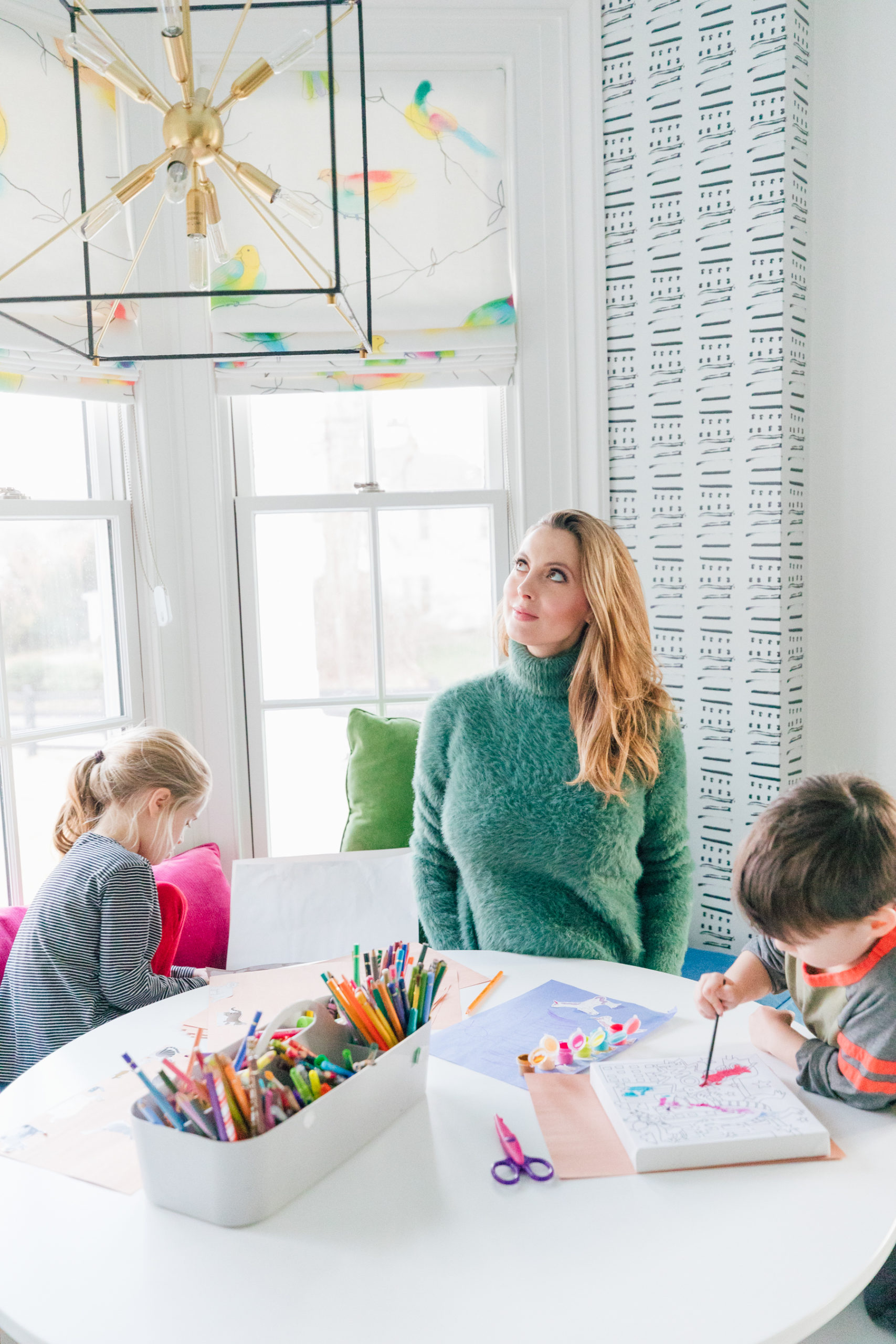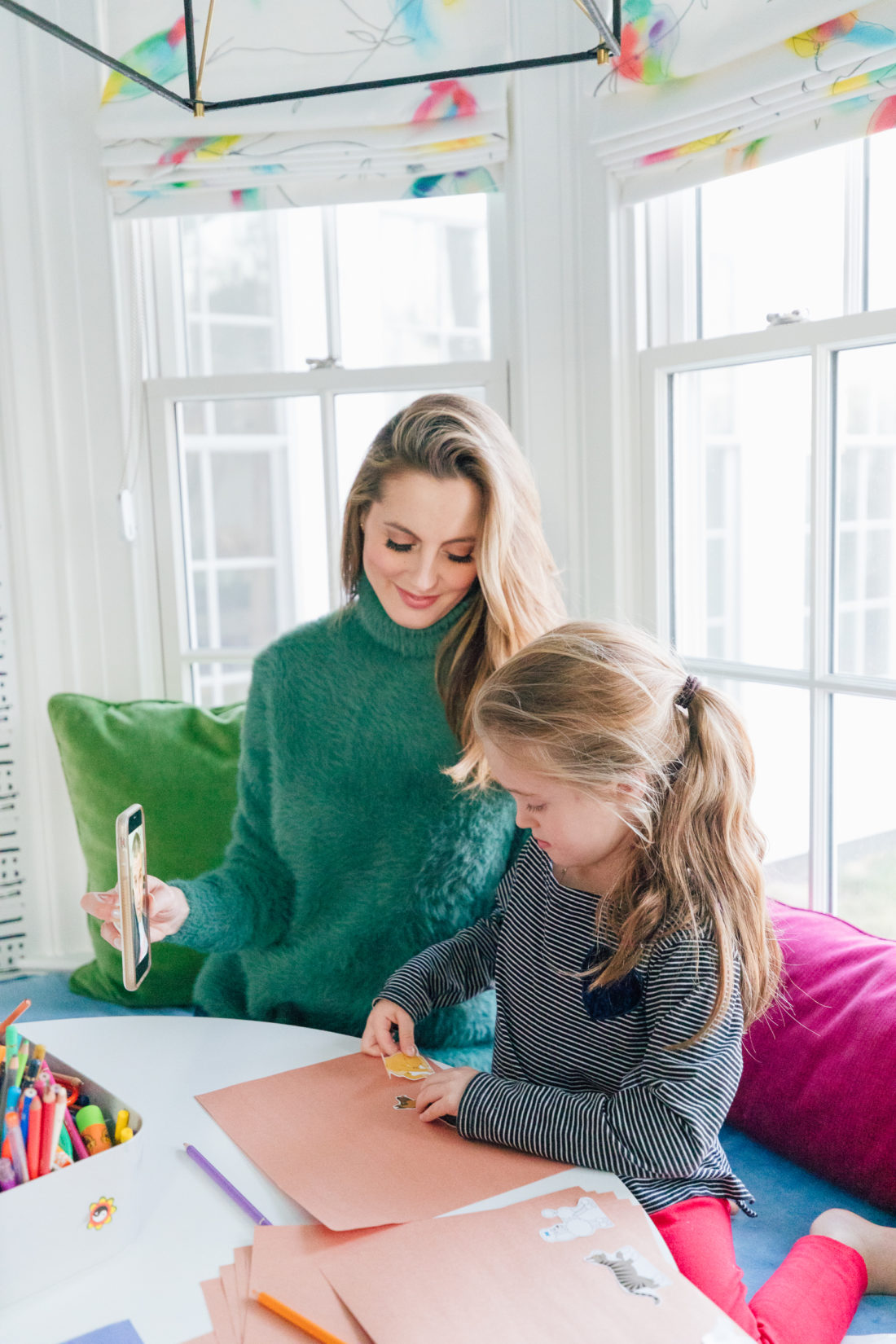 Kyle had the kids for the first time at his apartment right around the holidays. It was extremely emotional for me to drop them off– not because they hadn't spent time with just him before (they had, of course), but because it seemed like such a big milestone in the life of our divorce.  That first weekend "away" from me felt so big to me– sad and strange.  Kyle was really kind about it, and helped me through– sending me photos and videos of the kids nonstop.  I sobbed in the car on the drive home, and texted some girlfriends some very dramatic things about my heart being left behind in Brooklyn. LOL. But then, I got home, I listened to the silence in my house, drew a bath, and started feeling A LOT better.  I ended up taking it easy for two days and really resting– and by the time I got them back, I felt like a new woman and a better Mom.  Since I have the kids the majority of the time in our new arrangement, I do get pretty burnt out. Mornings and school prep every day alone, and bed and bath time every night alone can take it out of me, especially while pregnant.  It's nice to have a little break sometimes to rest.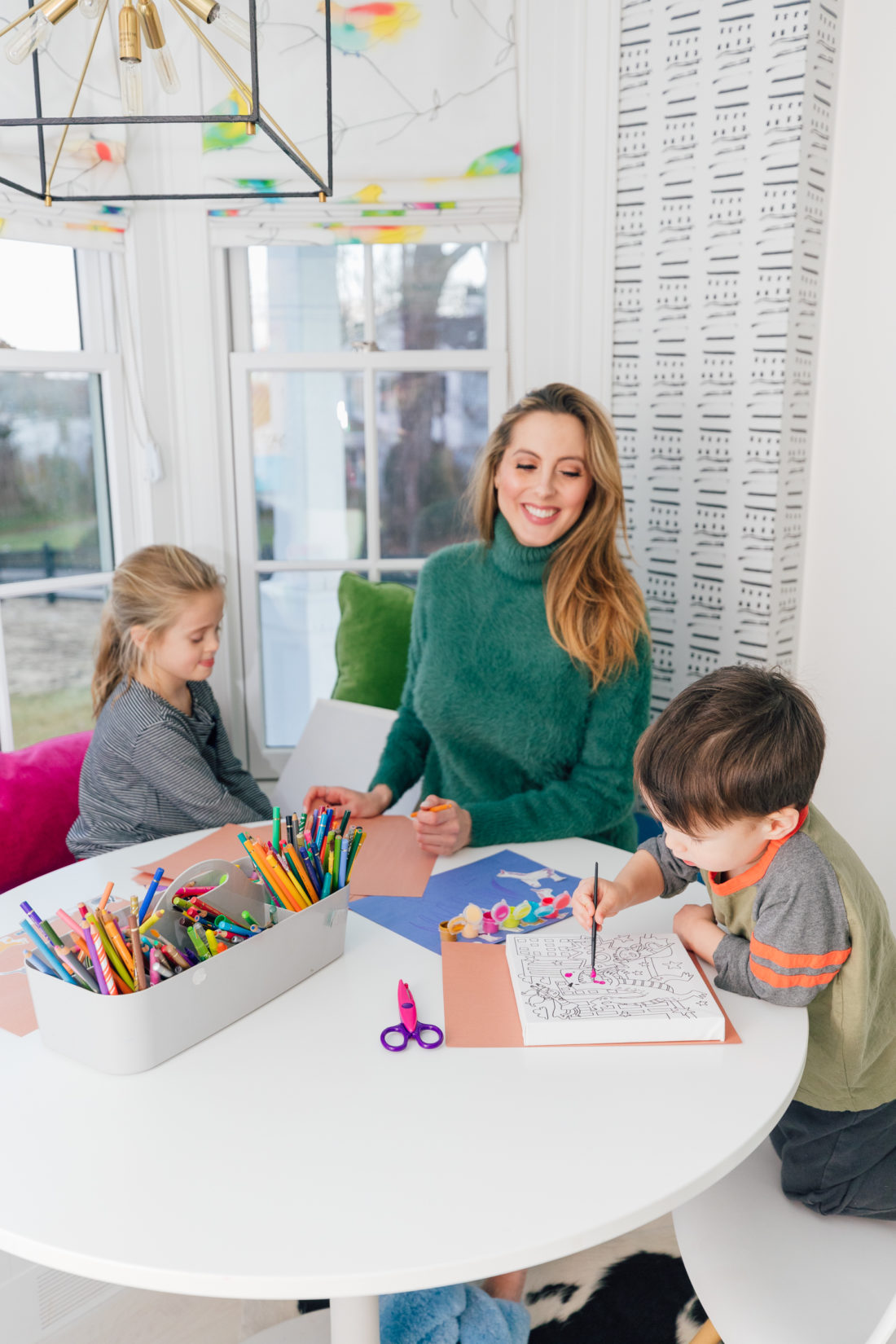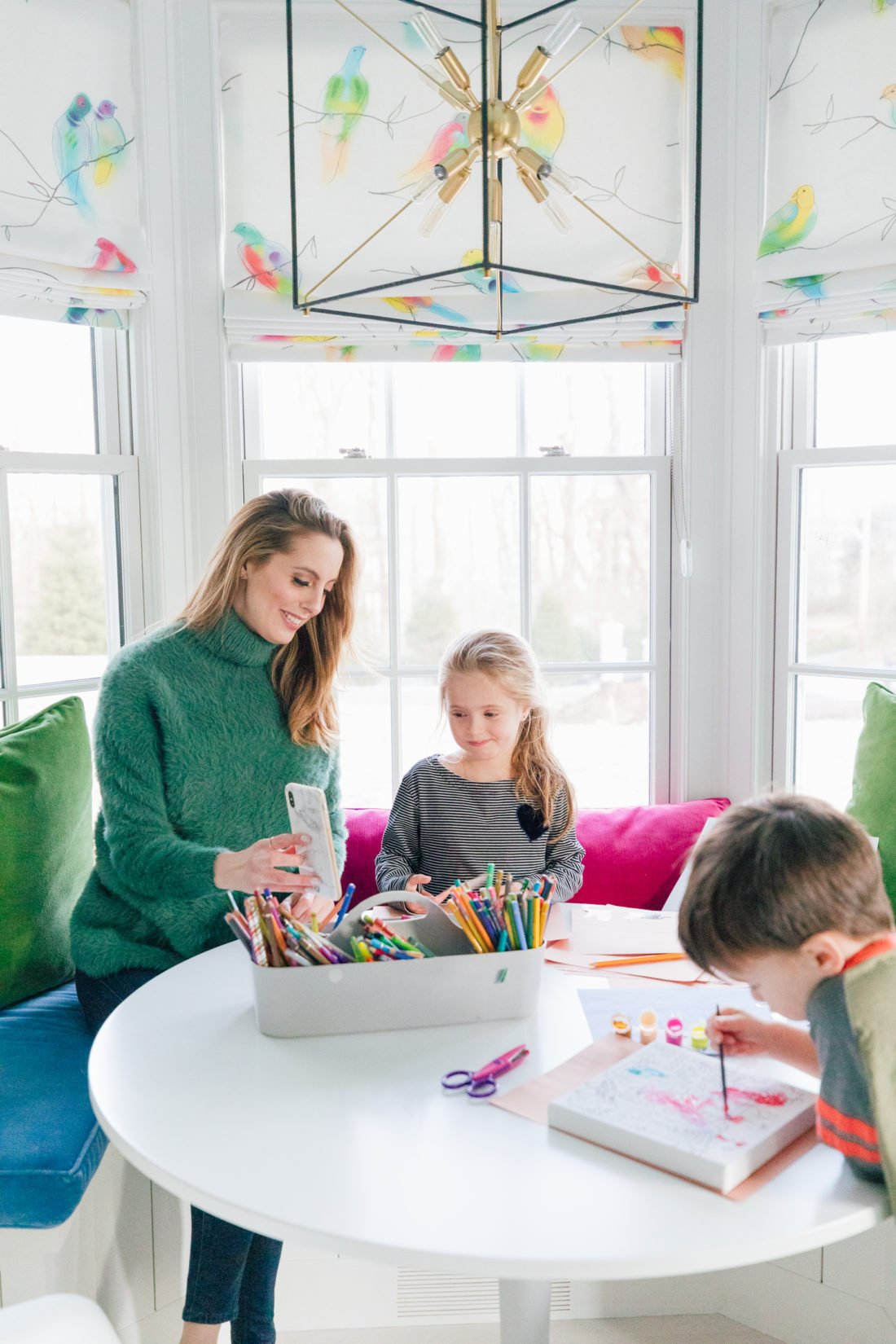 The kids have been doing really well with it also. Marlowe was a little anxious before the first overnight, and she had a momentary FaceTime meltdown while she was there, but overall they did great and had a really fun time with Dad.  I think as we settle more in to our new normal routine, things will even out beautifully and the kids will start to look forward to the change of scenery.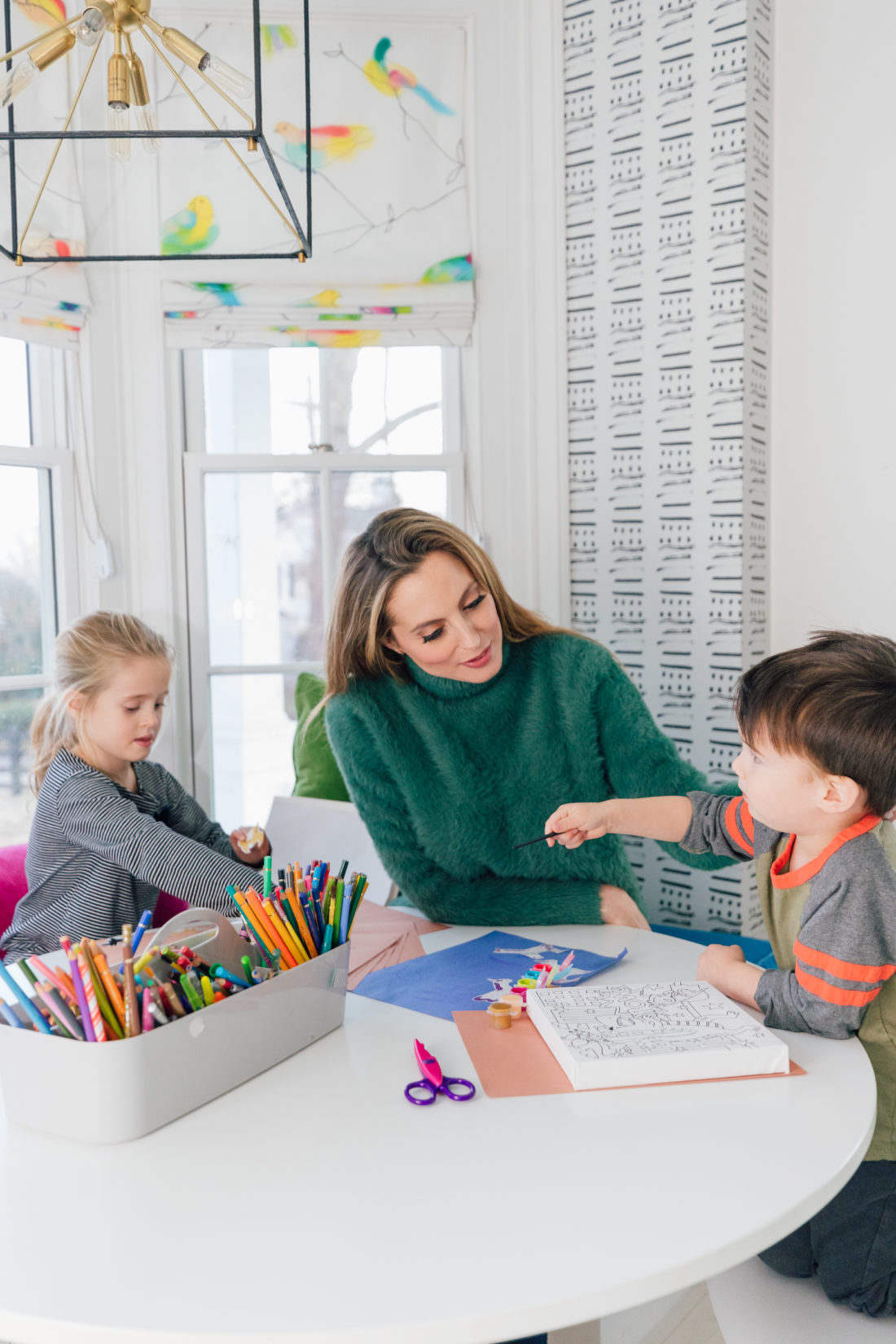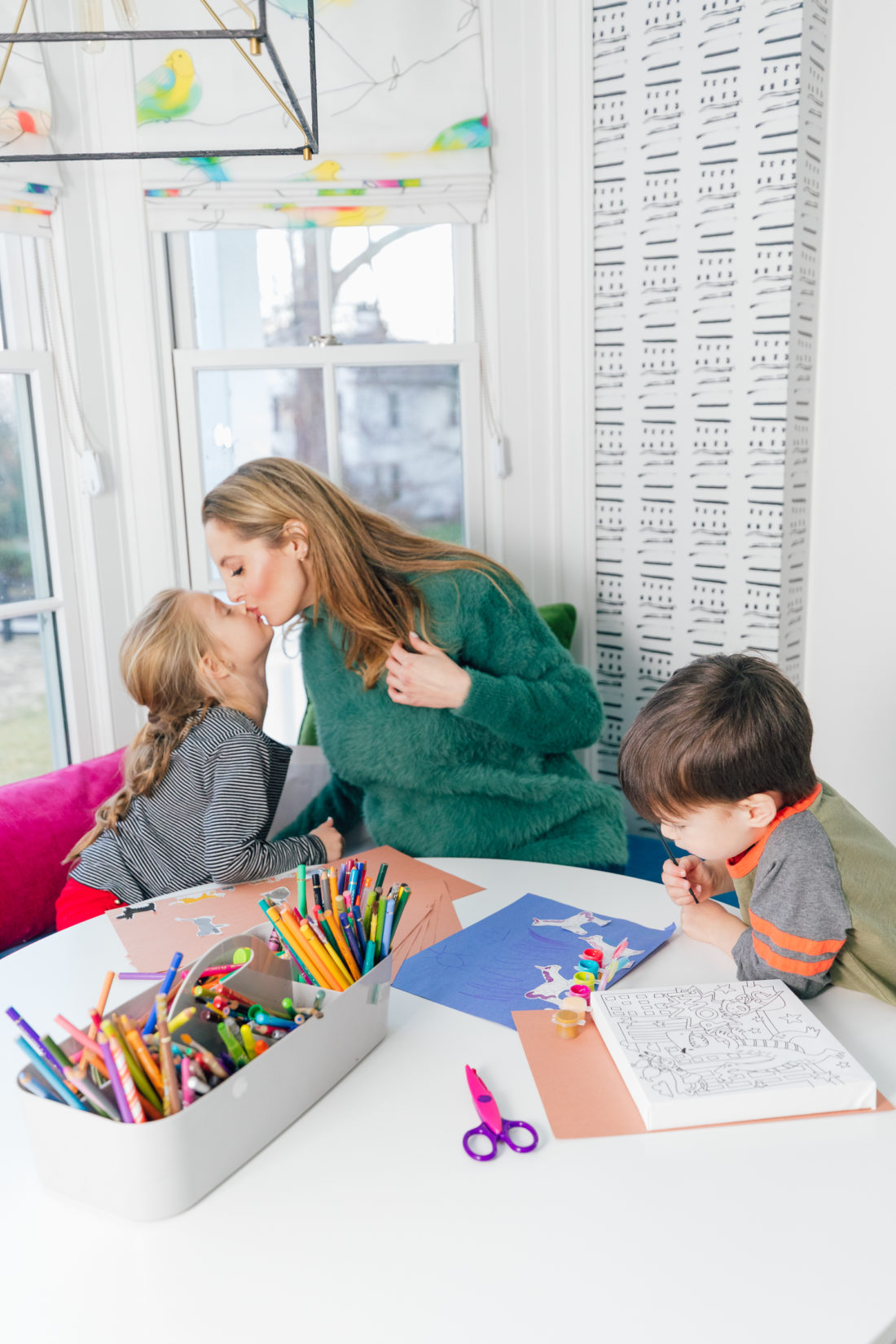 Daily communication is something we are also working on.  We try to FaceTime with Kyle (if possible) every day, and whenever they ask to speak to him, I call him.  It's important to me that they know that he is always available to them and that I'm supportive of them having a beautiful relationship with him just as they have with me.  I also text Kyle updates and photos of big accomplishments or cute milestones and he's always very appreciative of that.  I like the kids to know that he is aware of everything that they're doing and experiencing.  There have been times when he hasn't seen them in person for a few days when I notice them refusing FaceTime or being grouchy about a call.  I think this is pretty normal as they get used to a new schedule of visiting with their Dad, and not seeing him as often as they'd like, or exactly how they'd like.  Kyle, to his credit, has taken those moments in stride and been really understanding. If they're not feeling communication one day, we just try again later or the next day and keep things moving.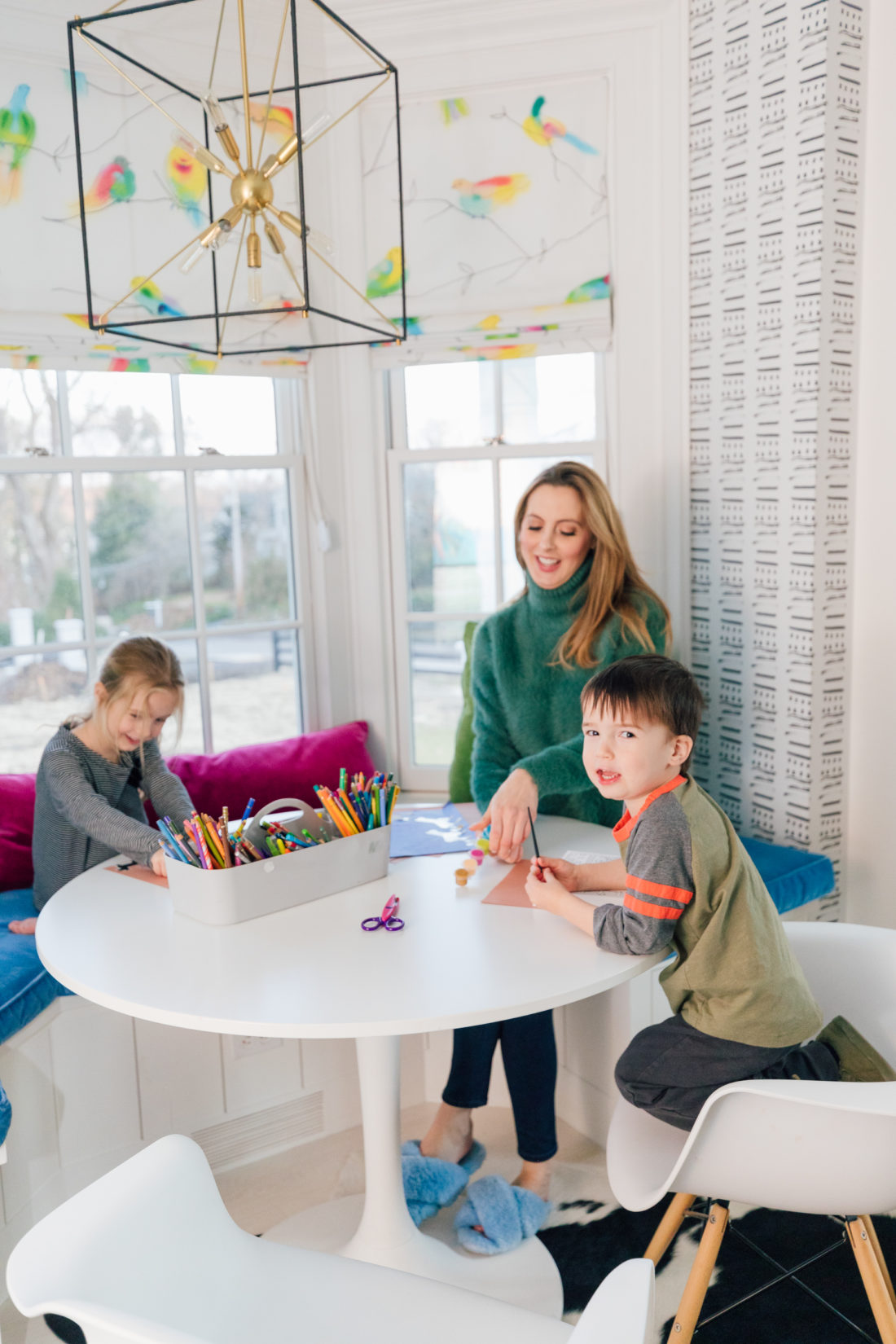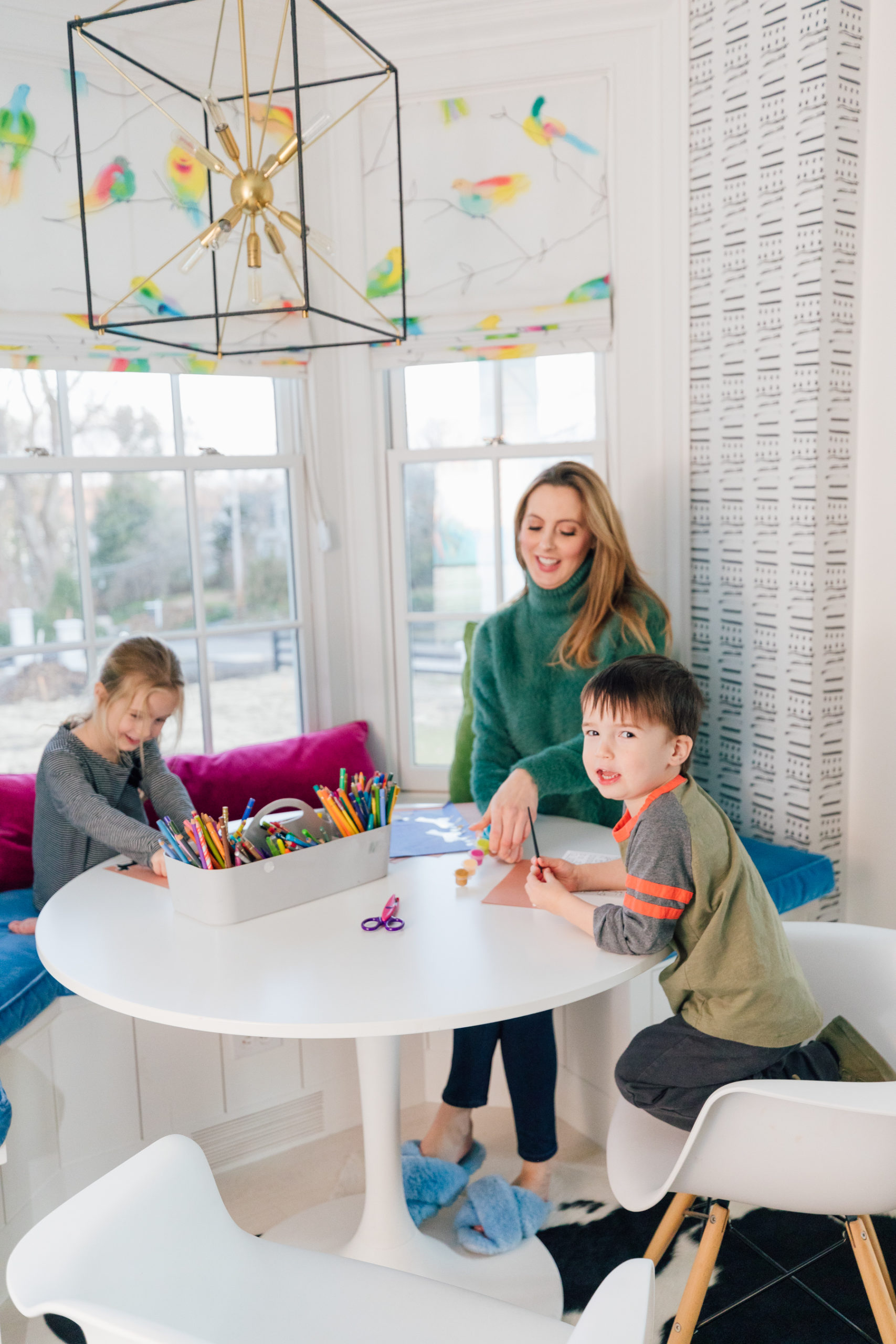 There are of course bumps in the road, or moments of frustration in this process. I hope nobody thinks I have said or am saying that this has all been easy, simple, or smooth 100% of the time. It hasn't. Of course if my relationship with Kyle were perfect, we would still be married! LOL. But I will say that it is both of our priorities that the kids are happy, healthy, and feel safe– and that their world is as full of love and support as possible. When we have disagreements we always come back to that focus and re-evaluate. We stay communicating, trying HARD to understand each other (even the things we don't necessarily agree with) and to always respect each other– especially in the kids' eyes. We never, ever speak badly about each other in front of the kids, or put them in the middle. At the end of the day, it's just as hard work (I'm noticing) to have a healthy coparenting relationship as it is to have a healthy marriage. Kyle and I have the rest of our lives to work on this evolving coparenting relationship between us– and I'm sure other people will inevitably be involved as well. So far, I'm really proud of how we've been moving forward.
I would love to hear from anybody else coparenting effectively and lovingly! Do you have any tips or tricks up your sleeve to share? Thank you!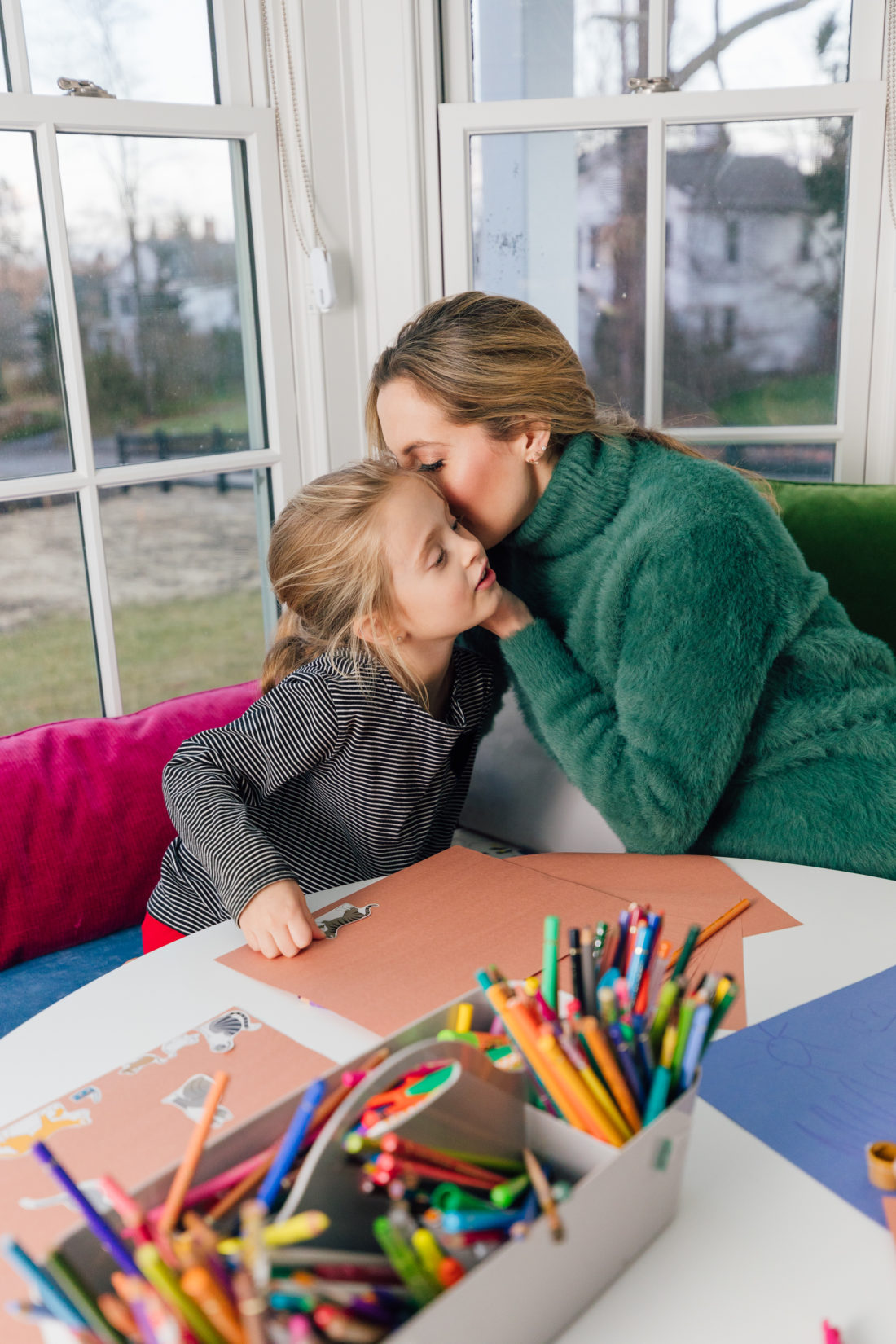 Shop the look…

Photographs by Julia Dags