The following content may contain affiliate links. When you click and shop the links, we receive a commission.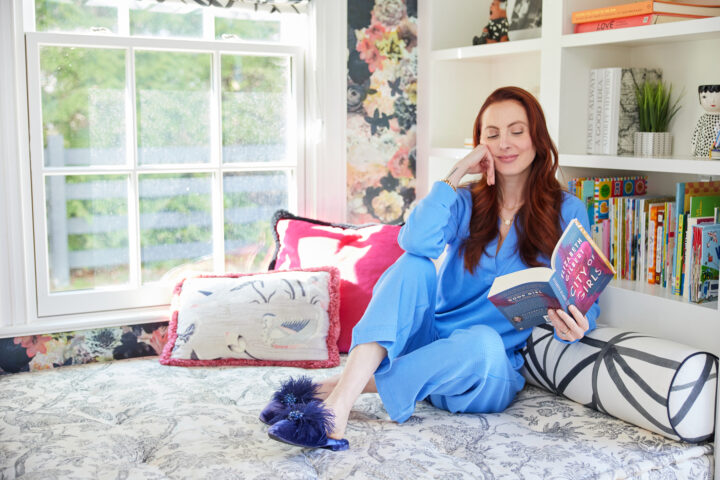 I love curling up with a great book in the colder months, and sitting outside and reading during the summer is my best way to unwind when the weather is great! If I can get some time in a beach chair, coffee or cocktail in hand, and a book that I'm totally absorbed in…that is pure bliss as far as I'm concerned. I don't get as much unwinding time these days as I once did, but I make sure to fit in reading most days of the week, especially at night before bed. Apparently, reading before bed and shutting your phone off at least 60 minutes before you sleep actually does wonders for your sleep cycle!
I've been compiling a list of books that are on my reading list for the summer, and I thought I'd share it today in case anybody else is looking. Please share any recommendations also of things you've recently read and loved!
What's on my Summer Reading List
You Could Make This Place Beautiful by Maggie Smith
$22.49
This book has come so highly recommended! A memoir on life, divorce, and finding joy.
City of Girls by Elizabeth Gilbert
$17
This is the story of Vivian Morris, who comes to New York City in 1940 as a 19-year-old Vassar dropout. Vivian is wealthy and WASPy and sheltered, but when she moves in with her Aunt Peg, worlds open before her.
The Last Thing He Told Me by Laura Dave
$12.70
Hannah Michaels finds out that her husband Owen is being investigated for a crime and has now gone missing. She's left alone with her 16-year-old stepdaughter, Bailey, who dislikes her. This has already been made into a movie so I'm going to rush and read it before I watch!
Glow in the F*cking Dark by Tara Schuster
$19.60
This is a memoir about self-love, finding joy in the darkest of times, and healing your deepest soul wounds.
The Long And Faraway Gone by Lou Berney
$11.99
This is a smart, fiercely compassionate crime story that explores the mysteries of memory and the impact of violence on survivors—and the lengths they will go to find the painful truth of the events that scarred their lives.
The Inland Sea by Madeleine Watts
$11.99
A young Australian woman unable to find her footing in the world begins to break down when the emergencies she hears working as a 911 operator and the troubles within her own life gradually blur together, forcing her to grapple with how the past has shaped her present.
Wow, No Thank You by Samantha Irby
$9.97
I heart this collection of essays is LOL funny, and I can't wait to read it! Essay collections are my fave.
Naked by David Sedaris
$13.50
I've read this book over ten times, but I love coming back to it when I need a good laugh. I plan on reading again this summer!
It Starts With Us by Colleen Hoover
$10.58
Everyone I know is obsessed with Colleen Hoover's modern romance novels! I just found out they're filming the movie adaptation of this one right now, so I'm going to make sure to read it this summer!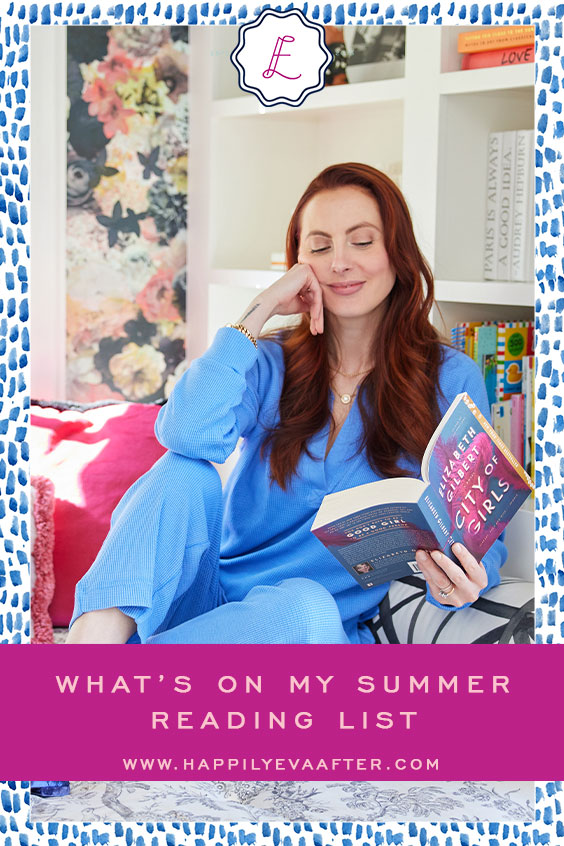 ---
Shop the post…

Photographs by Julia Dags | Copyright © 2023 Happily Eva After, Inc. All Rights Reserved.