The following content may contain affiliate links. When you click and shop the links, we receive a commission.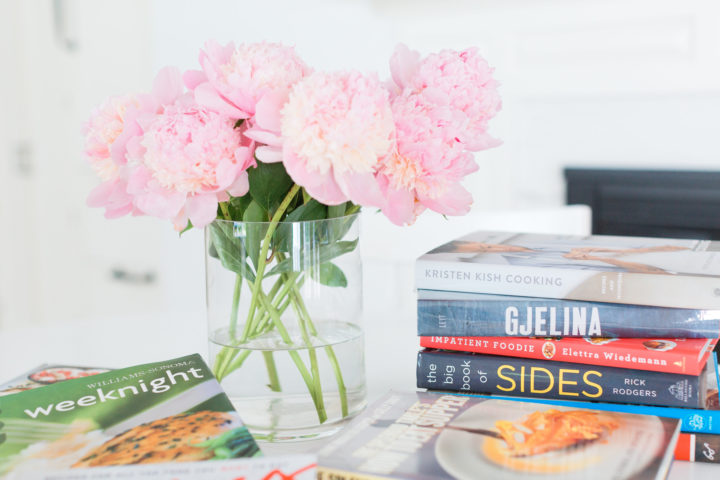 Truth be told, I learned how to cook because I fell in love with cookbooks.  I was in college when I started collecting them, and as somebody who really had no context for any type of cooking experience, these tales of delicious recipes and perfect technique comforted me and inspired me.  I would look at the pictures, read the text about each recipe, and think about the adult life I would eventually have.  I've always loved food, and these books were almost like novels with food as the characters.  I would get excited to try different flavors and foods just by turning the pages.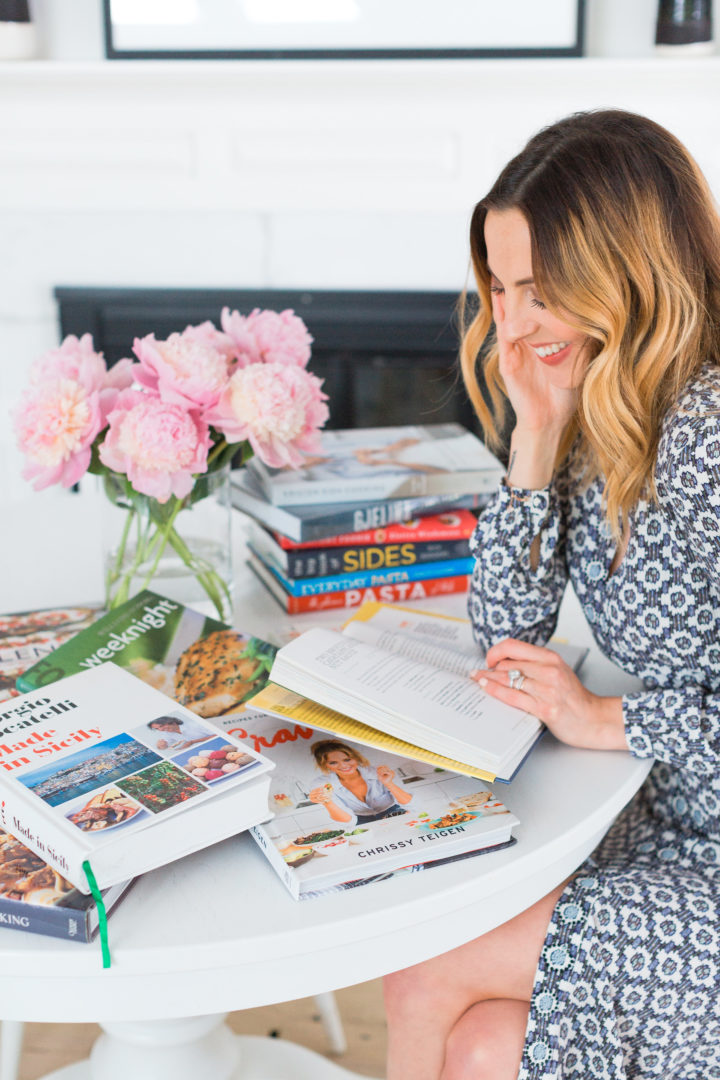 One of my favorite things to do has always been to get a new cookbook, and read it through once cover to cover.  Then, I like to pick recipes, buy the ingredients, and learn from the pages to cook something new.  What I Love about cooking from a cookbook is that you inevitably learn more about cooking itself– a new technique, an exciting flavor combination…and then you can store that information to eventually make up new recipes of your own.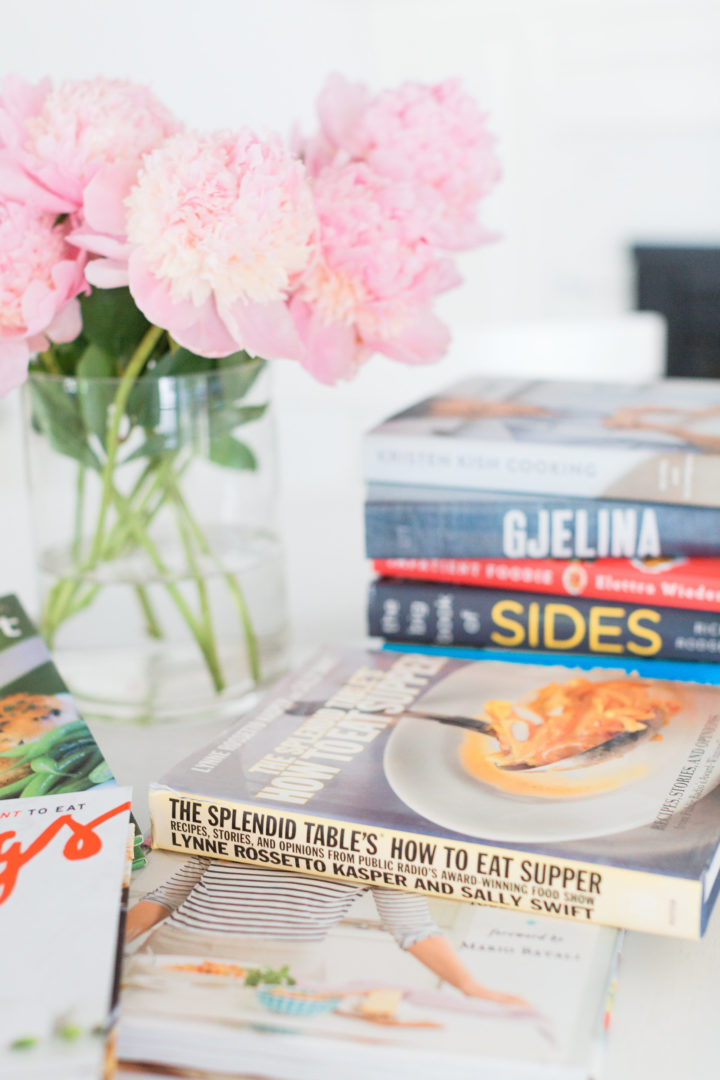 Although I have less time these days to indulge in a chunk of time to cook a new complicated cookbook recipe, I still love buying cookbooks and reading through them.  And I've also found some amazing cookbook options that specialize in really simple and fast recipes that are perfect for pulling off of the shelf when you need some weekday inspiration.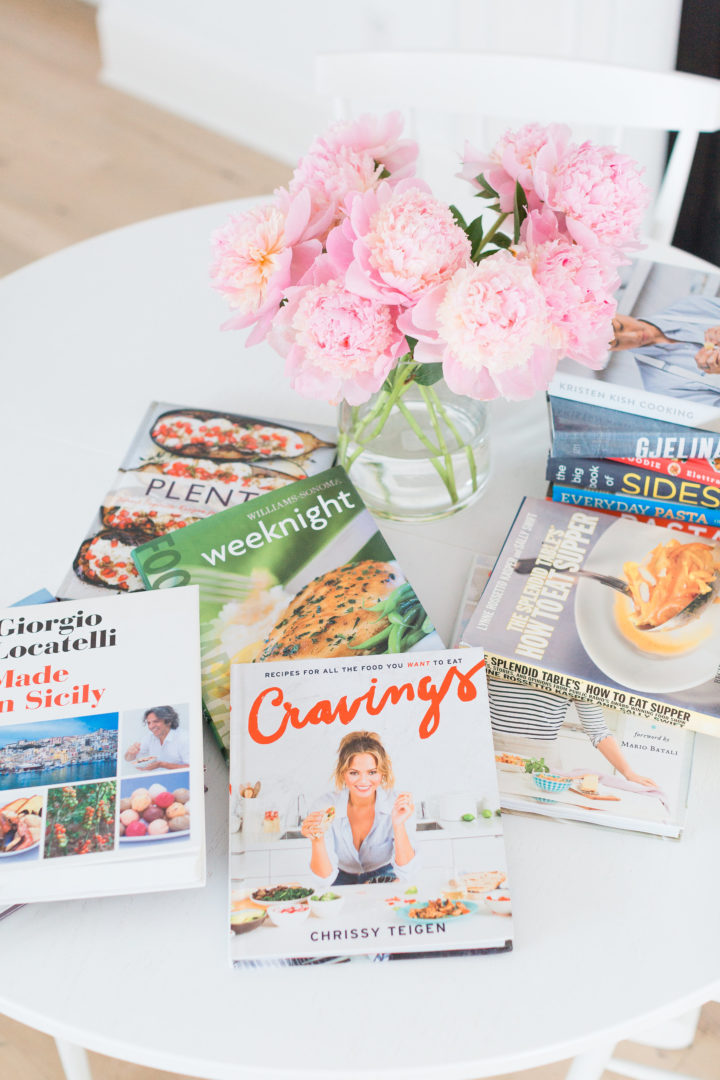 Whatever you're looking for, don't underestimate the power of having BOTH kinds of cookbooks in your arsenal: ones for practicality but also ones that inspire and transport you, and open your eyes to other cultures! Today I'm sharing some of my favorites with you.  I have an entire bookcase filled with my cookbook collection, but I've selected some that shouldn't be missed.  Please share in the Comments below if there are any I must try!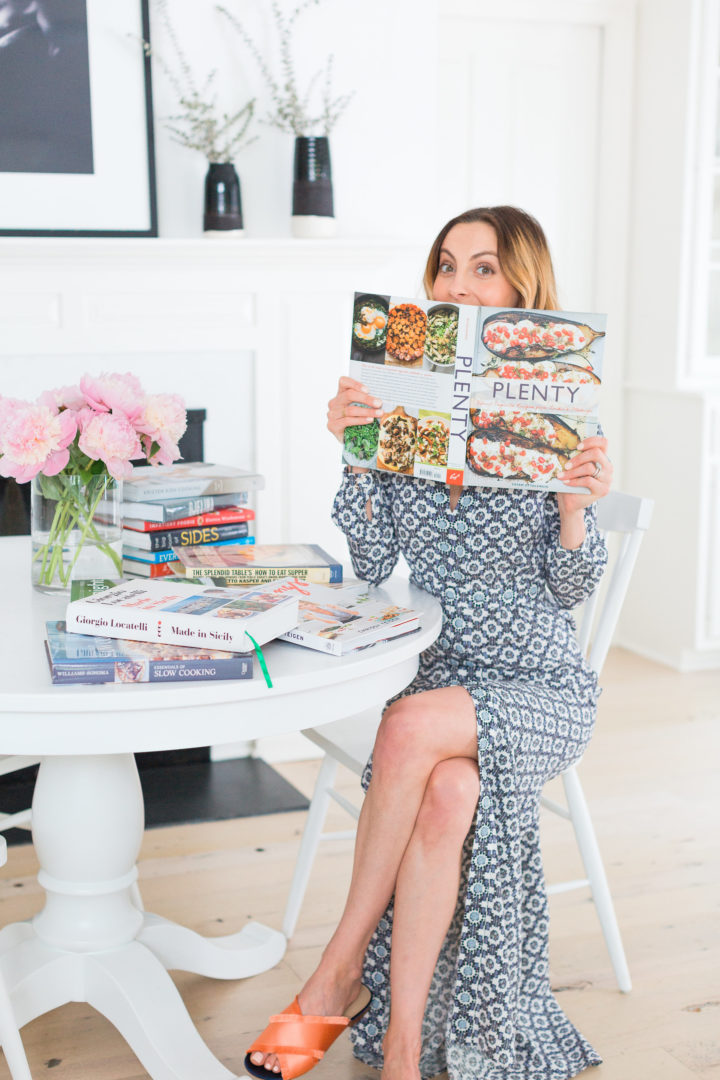 Cravings, by Chrissie Tiegen
This cookbook is as fun to  read as it is to cook with. She is absolutely hilarious, and shares so many amazing personal stories on the pages! Plus her food is delicious.  I really love the easy-to-make Thai recipes from her Mom, too!
The Splendid Table's How To Eat Supper, by Lynn Rossetto Kasper and Sally Swift
This was the first cookbook that I ever bought (besides "The Joy Of Cooking", which turned out to be a snooze) and is by far the most influential on my style of eating and cooking.  I adore this book and I'm made every single recipe for years.  My favorite thing about this book is how much you learn about cooking and technique itself.  Plus there are so many great suggestions for ways to alter recipes in the book for more variety.
My Father's Daughter, by Gwyneth Paltrow
This book is a classic, it's SO delicious! I love how the recipes highlight really fresh ingredients but aren't too complicated.  Plus, the stories that accompany the recipes are really interesting!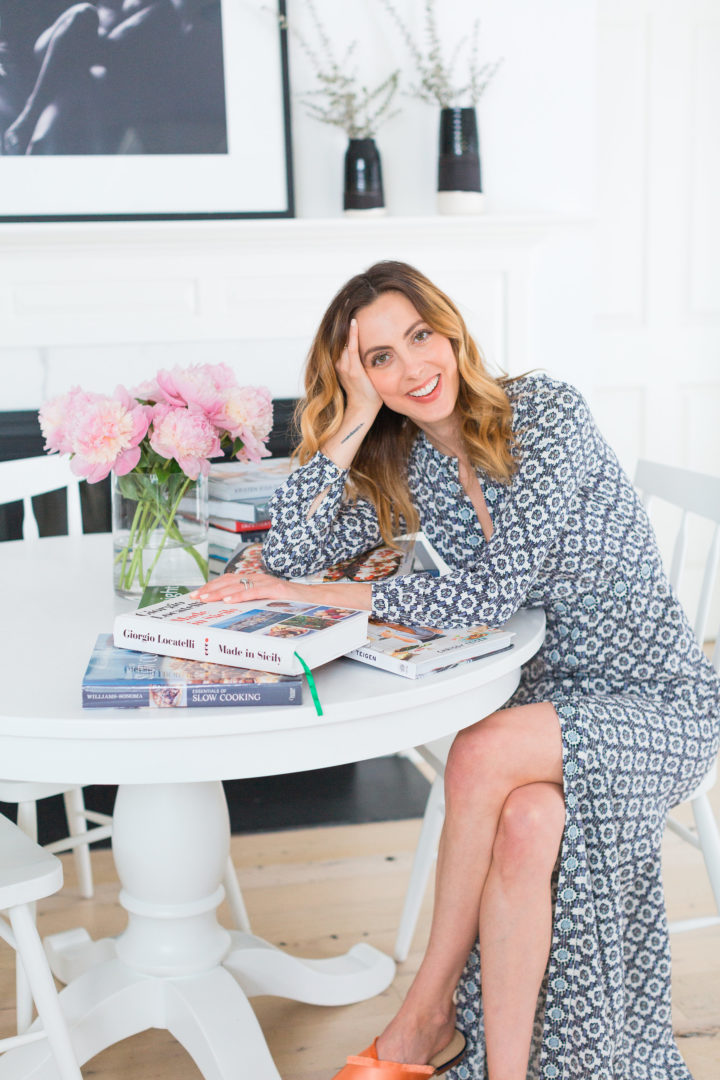 Weeknight Food Made Fast, by Williams Sonoma
I registered for this cookbook as a wedding gift, and it has turned out to be a total lifesaver! It's split up in to time frame sections, so you can choose a recipe based on how much time you have to prepare it! I've loved every single thing I've made from this book, and I think they're great crowd pleasers, too.
The Essentials Of Slow Cooking, by Williams Sonoma
Slow cookers aren't just for chili and meatballs! If you love your slow cooker, I highly recommend this book.  It has so many delicious recipes, and nothing is simpler than making food in a slow cooker.
Plenty, by Yotam Ottolenghi
The hands down most delicious book of vegetarian recipes.  Even if you're not a vegetarian you will love this book! It was recommended to me by a friend about five years ago, and I'm obsessed.
Made In Sicily, by Giorgio Locatelli
This is an absolutely beautiful cookbook.  The recipes are so authentic and yummy, and they bring me back to my times in Italy.  It's also a beautiful look at southern Italian culture– I highly recommend it for people who love Italian food, particularly seafood.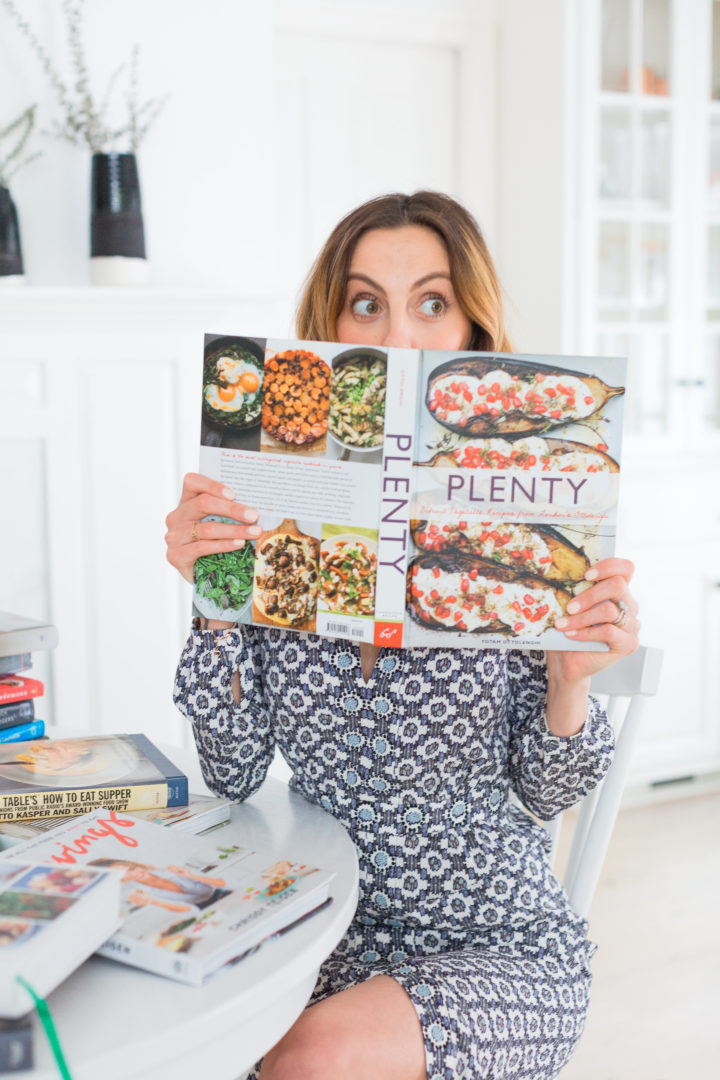 The Impatient Foodie, by Elettra Wiedemann
Elettra is a friend of mine, and I love her cookbook! My favorite part of her whole approach to cooking is the fact that she strives for big flavor and an elevated experience, with lots less work and time than you would think.  If you're looking to get out of your food rut but don't want a complicated cooking experience, this book is the one for you!
Kristen Kish Cooking, by Kristen Kish
This is a stunning and delicious aspirational cookbook! Kristen is such a talented chef (of Top Chef fame) and has a really amazing flavor profile that she works through in this book.  It's amazing if you're looking to up your cooking game and become a better chef.  The recipes are beyond yummy.
Gjelina Cookbook
Gjelina is one of my favorite Los Angeles restaurants, and I always have an incredible meal there. I love this cookbook because it reminds me of our time in LA, and it it's a great way to cook up some quintessential Los Angeles meals whenever I want. 
Everyday Pasta, by Giada De Laurentis
Who doesn't love pasta?! Pasta is one of my favorite foods ever, and this cookbook is such a great celebration of the Italian staple! There is truly a pasta for every occasion in this book.
The Big Book Of Sides, by Rick Rodgers
This is another Cookbook collection staple! I love using this book for dinner parties, when I have a clear idea of what I want to serve for a main course, but I'm feeling stumped about the sides.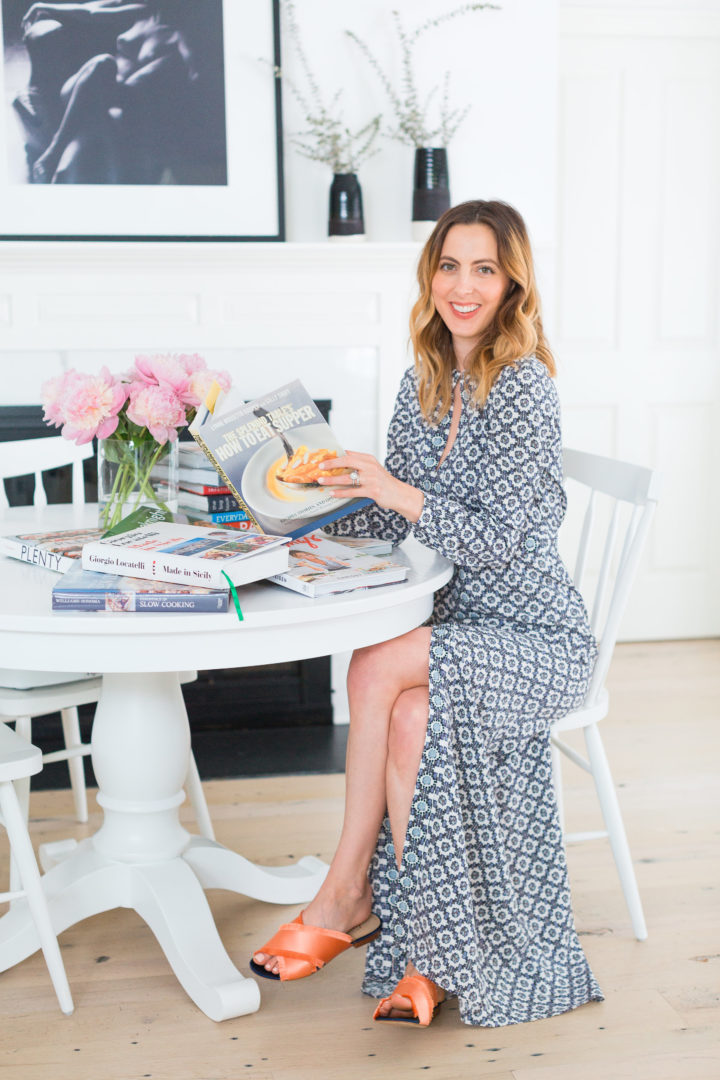 Shop the Post…

Photographs by Julia Dags.