The following content may contain affiliate links. When you click and shop the links, we receive a commission.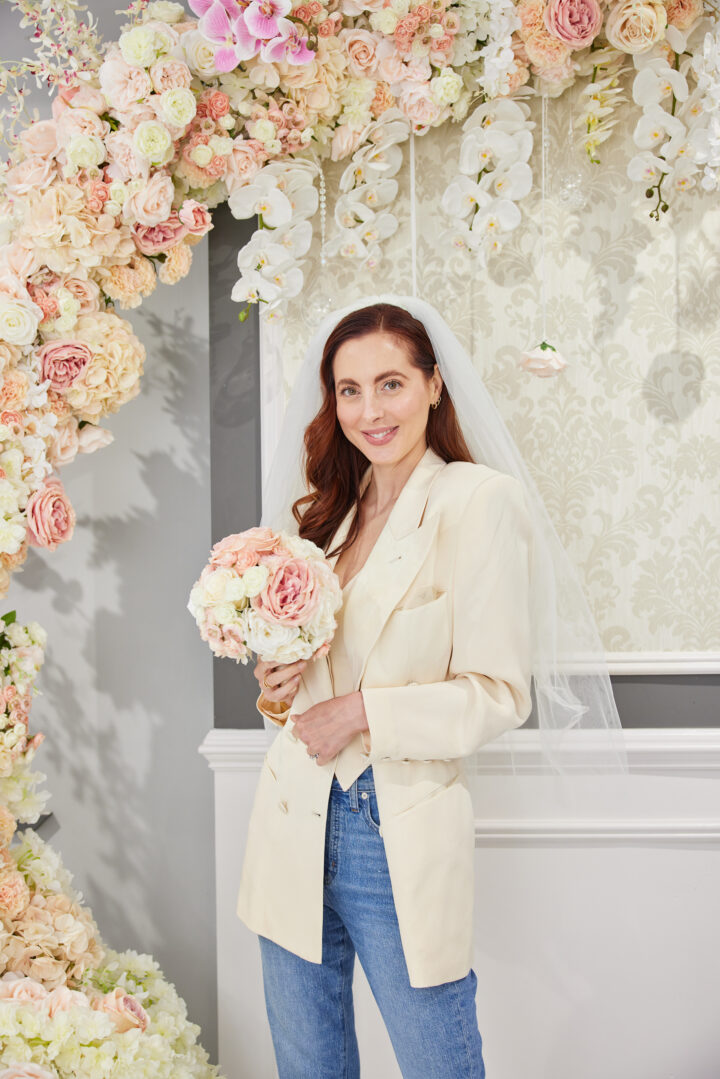 I feel like getting married this time around, I knew exactly what I wanted for my wedding dress: something that felt elegant and chic, but also form-fitting.  Sculptural but not over the top, and something that just felt like "me". I wanted a "fashion moment", but I also wanted something that could fit with any setting. I wanted a dress that I could wear comfortable shoes with, but that I still felt tall in without heels. It's a tall order for a dress! LOL. I just knew that when I found it, I would know.  
One of the great things about getting married for a second time is that I feel like I know myself so much better now, and I feel really empowered to make decisions for myself in this process that are more about what I want as a bride, and what we want as a couple– and not at all about what everyone else thinks or wants! I loved my last wedding, and I had a great time– but any bride learns a lot about things she would do differently from a wedding experience. So this time around I feel extra prepared and educated on the whole deal. Our priority for this wedding is definitely the overall feeling of it, and the desire for it all to feel fun, relaxed, and a perfect representation of who we are as a couple. I feel like with a small wedding you can definitely get away with creating a big impact with less "stuff"! My dress became the ultimate representation for me of what my wedding "vibe" would be, so it was really important to me to get it locked in!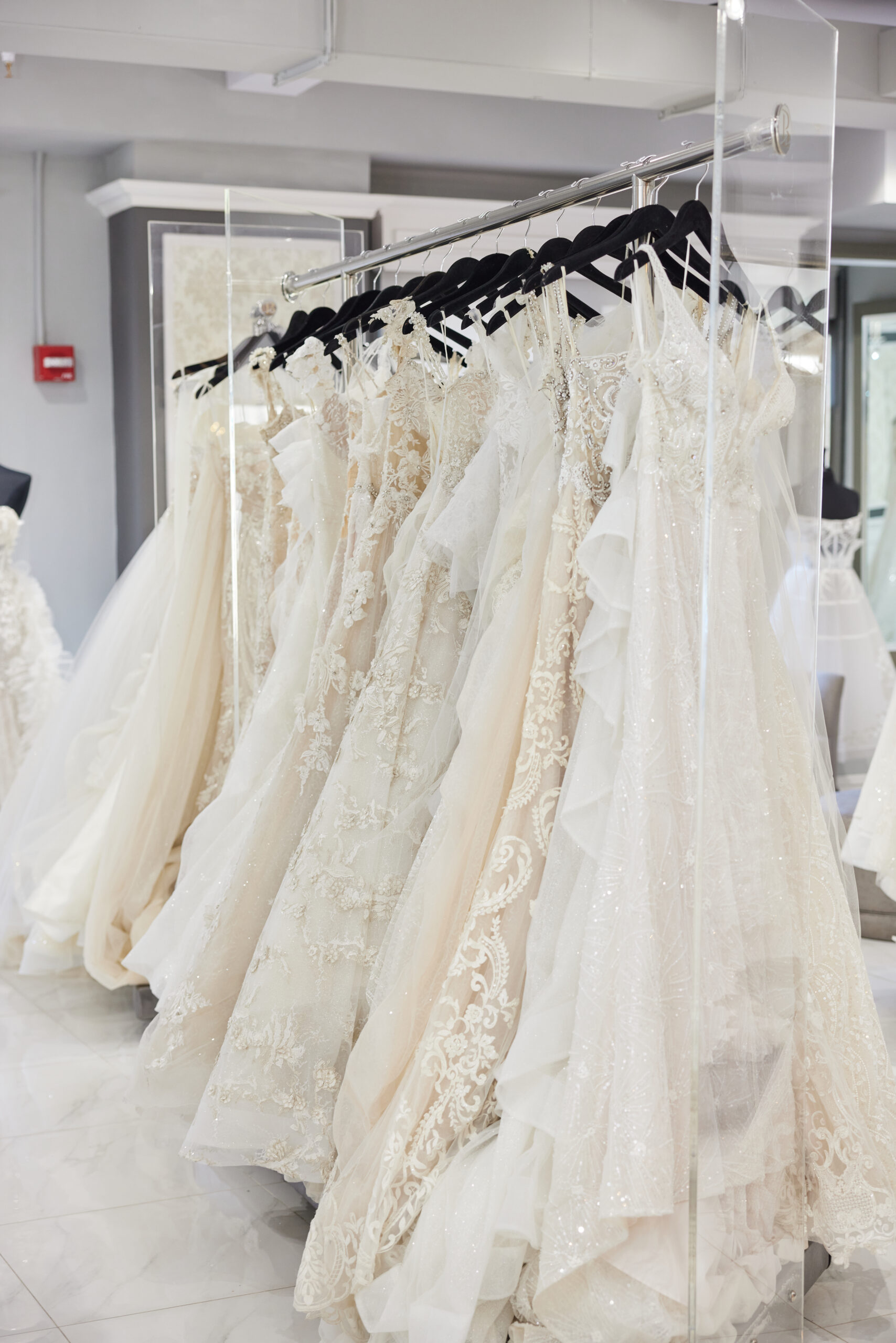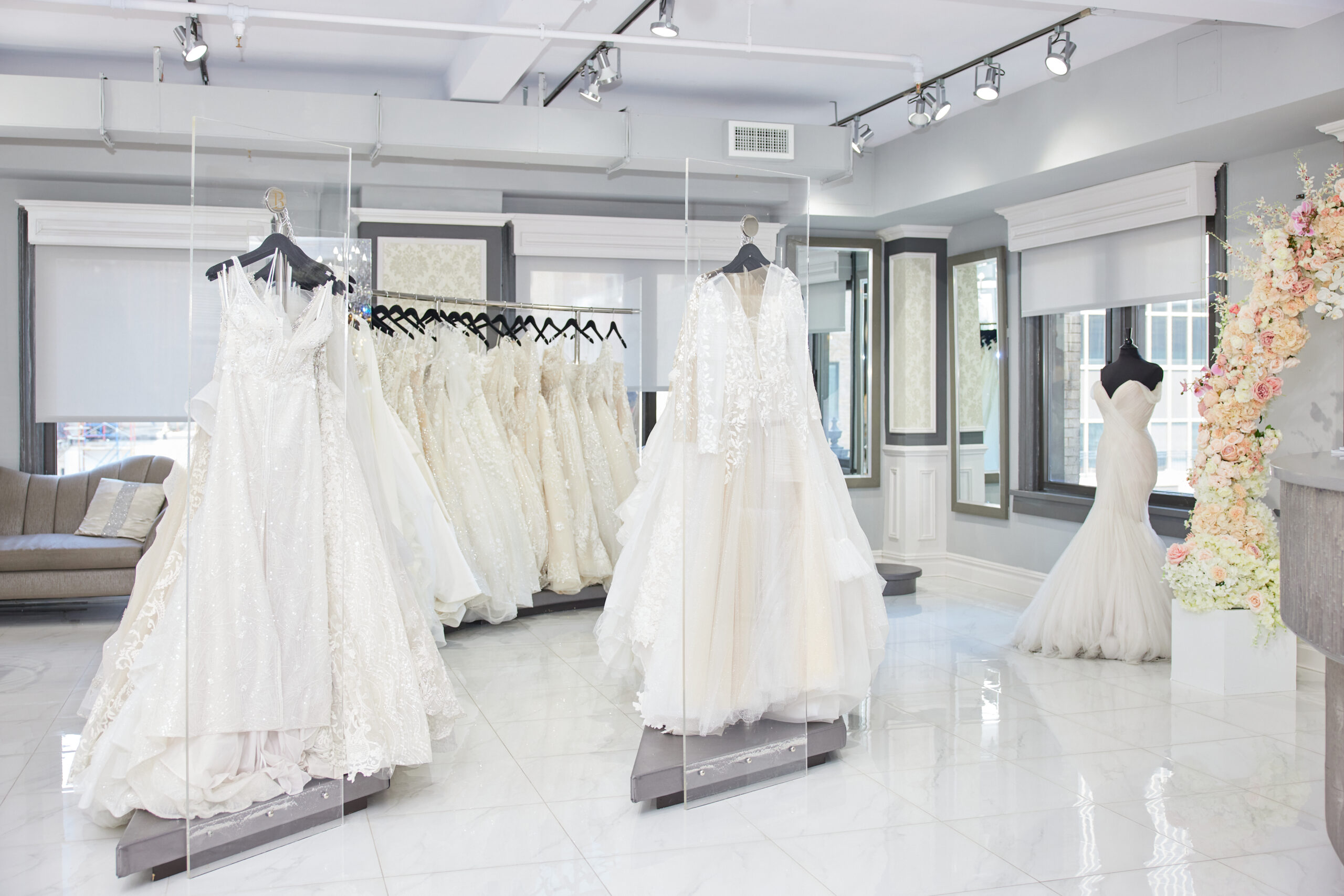 I had a few different bridal dress appointments at various places. I went with my girlfriends and had so much fun trying things on and getting so giddy and excited about being a bride! While there was a dress or two at each place that I really liked, I didn't feel like I had found "the one". Then, one of my Instagram followers reached out with a suggestion that I look at Bridal Reflections in NYC because they have some really unique designers. I booked an appointment, and from the moment I walked in, I knew I would find my dress there! The salon itself is gorgeous and welcoming, and every dress is more beautiful than the last. The designers were just the taste level that I was looking for.  My Mom met me at the salon the first time I went, and it was so fun to try on the dresses and show her the ones I loved.  She agreed with me that I should find something form-fitting. She got to be there when I narrowed it down to my final two choices!
One of my favorite things about my appointment was my stylist, Sabrina. She was so cool and knowledgeable and had excellent ideas about how to make each dress my own. I felt like she really knew exactly what I was going for. I had such a great time trying things on with her. You can see Sabrina in some of these photos, but the BEST photos I have of us together are with the dress I picked! So you're going to have to wait for those!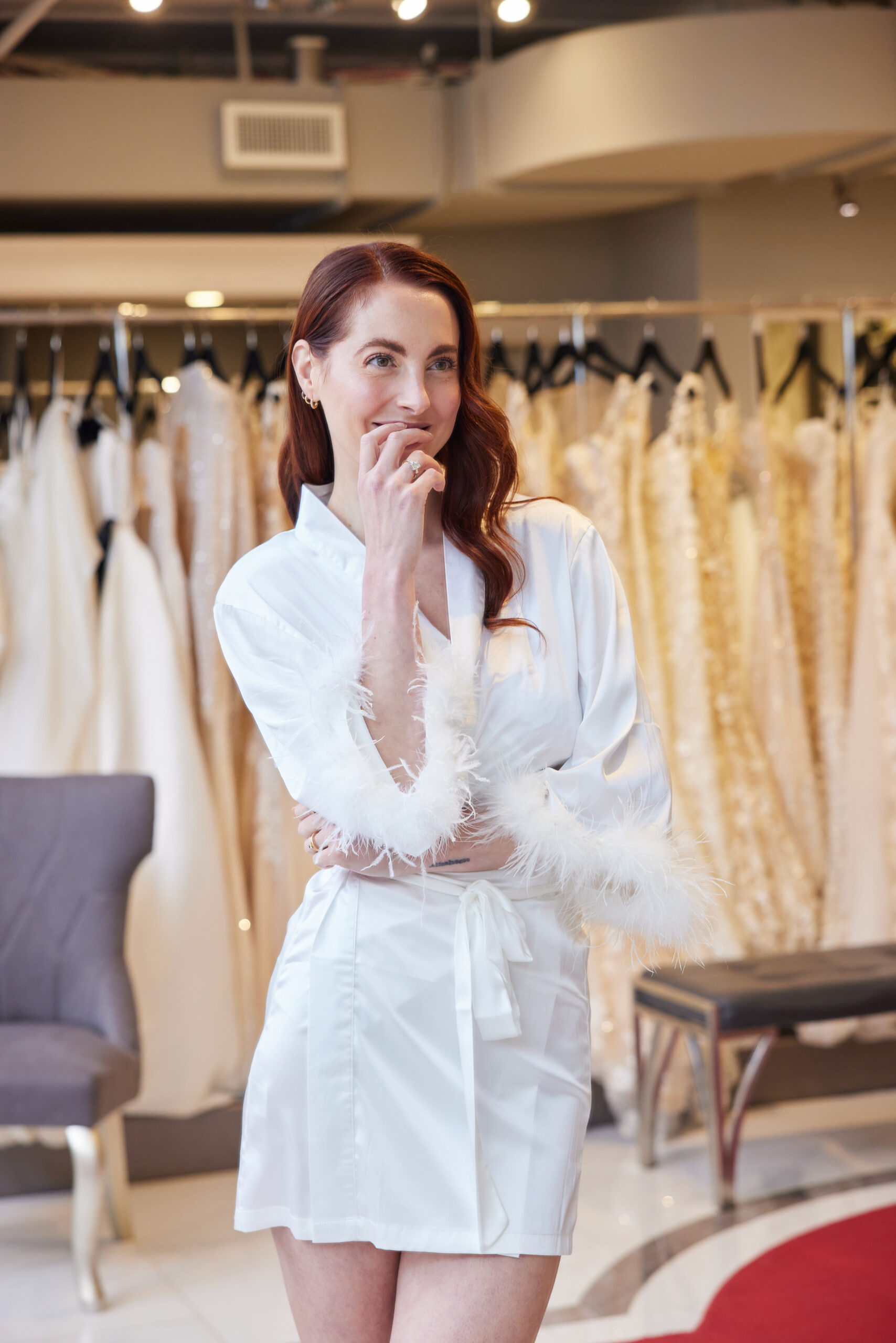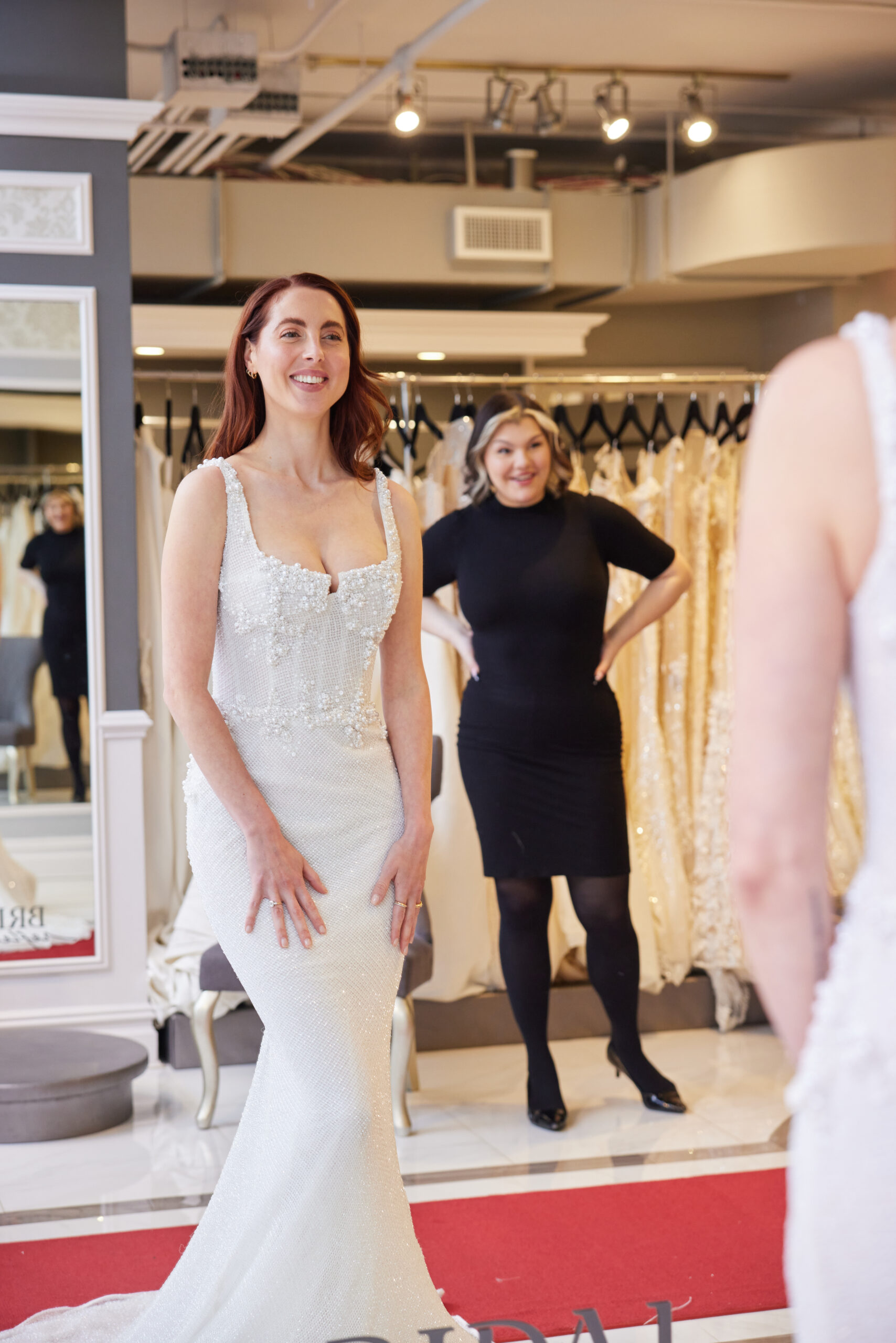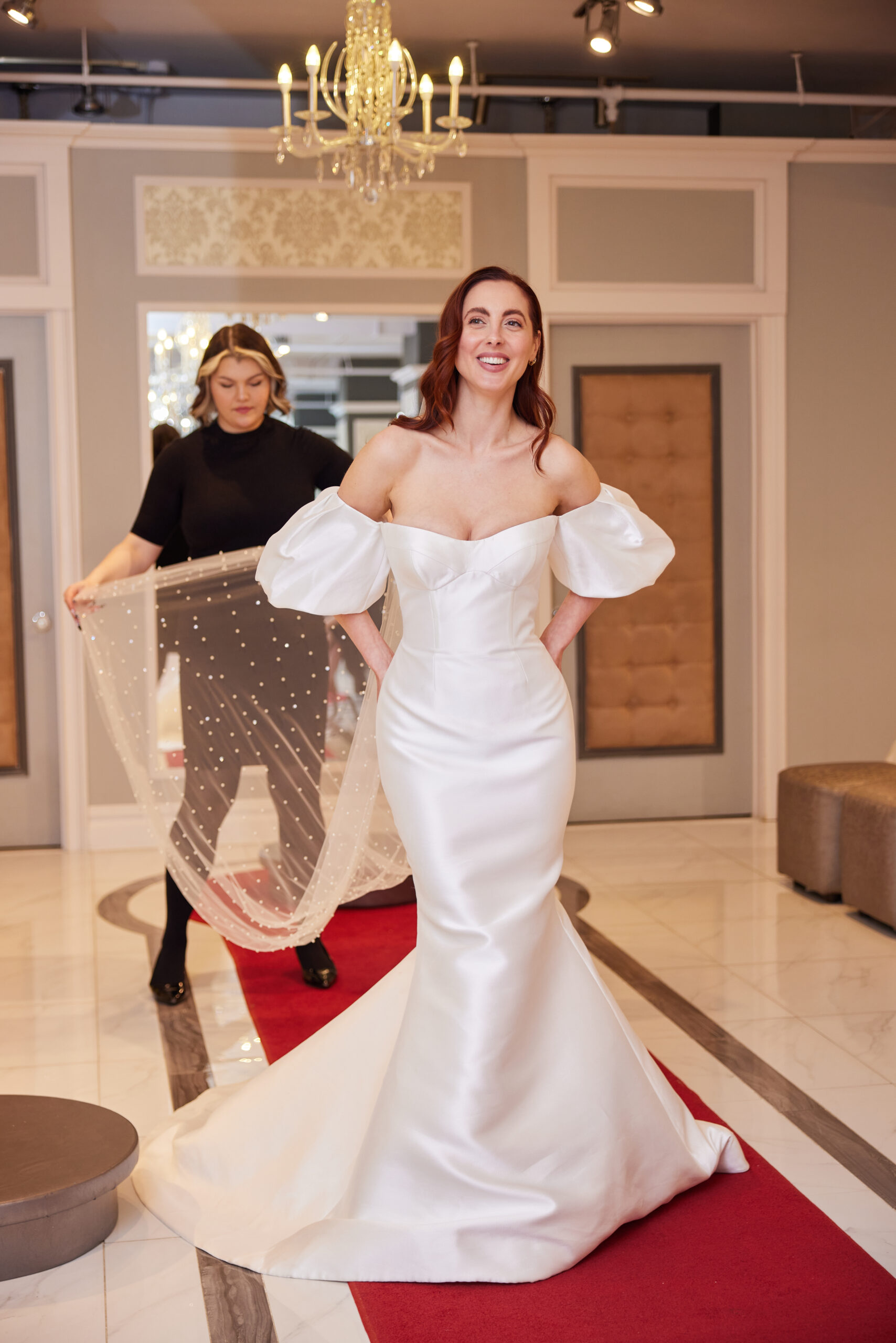 Then, I went back to Bridal Reflections about a week later with some friends for my final fitting to find The One! My Mom couldn't be there, but I wore a vintage Richard Tyler vest and jacket that she had passed down to me, which was a fun way to include her. In between my appointments, I had thought so much about one dress in particular. I just loved how my body looked in it, and that the feeling it gave me was one of old-school elegance and a vintage-style bride vibe. I put it on, and walked out of the dressing room, and there were tears all around. I know it's my perfect dress for this wedding! I couldn't be happier. I can't wait to share more about it on my wedding day! 
Until then, here are two close-call dresses that I LOVED but didn't pick. They're both so different from each other but really elegant. This little mini dress by Kim Kassas is so cute and I knew I had to pick it for something! I decided on it for my reception dress, and I am OBSESSED. I plan to wear it with sneakers!
Picking my dress has made our wedding more real in my mind, and it's been the motivation I need to get through the other stresses of wedding planning. I can't wait for my first fitting to see my actual dress in person. It'll be so magical!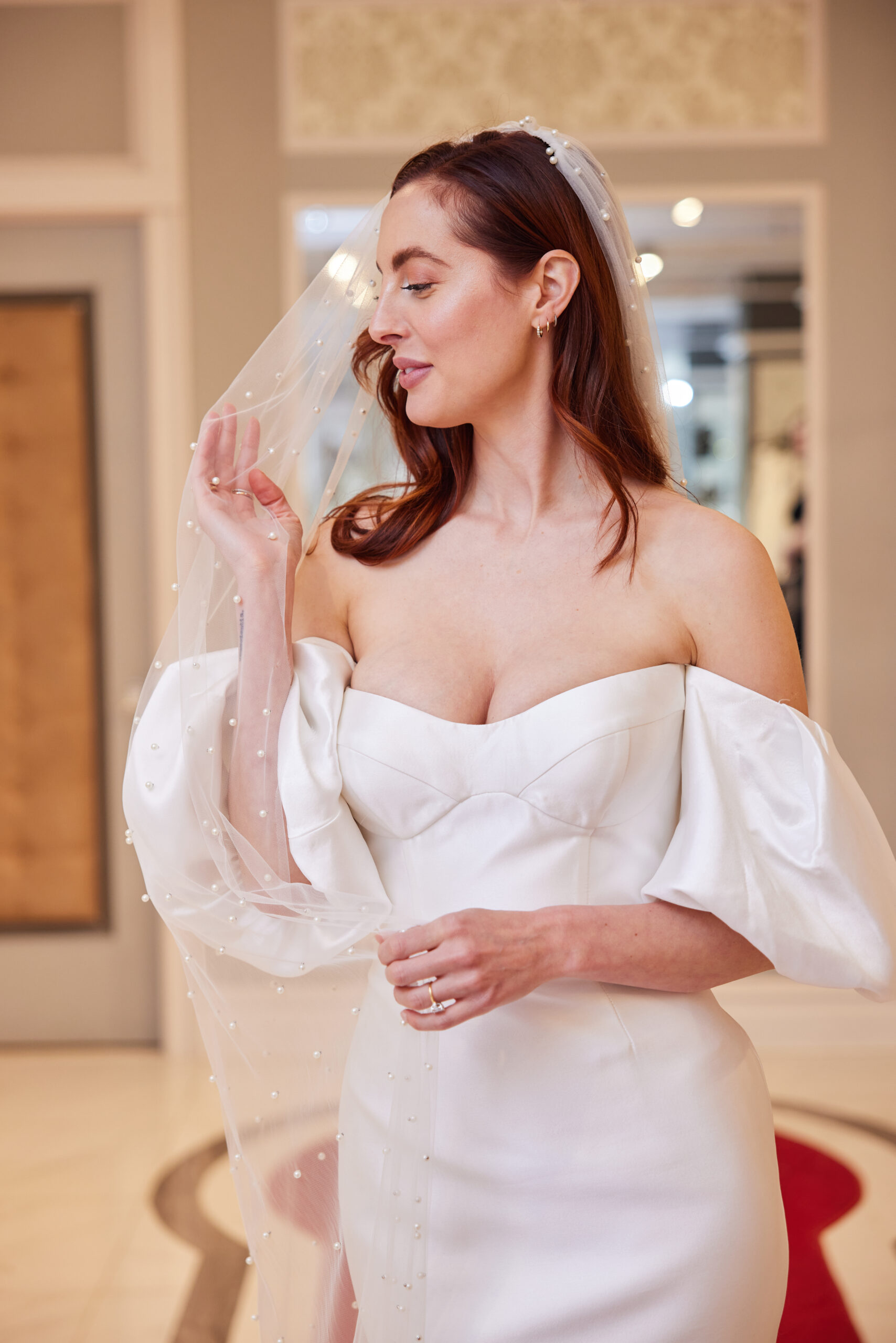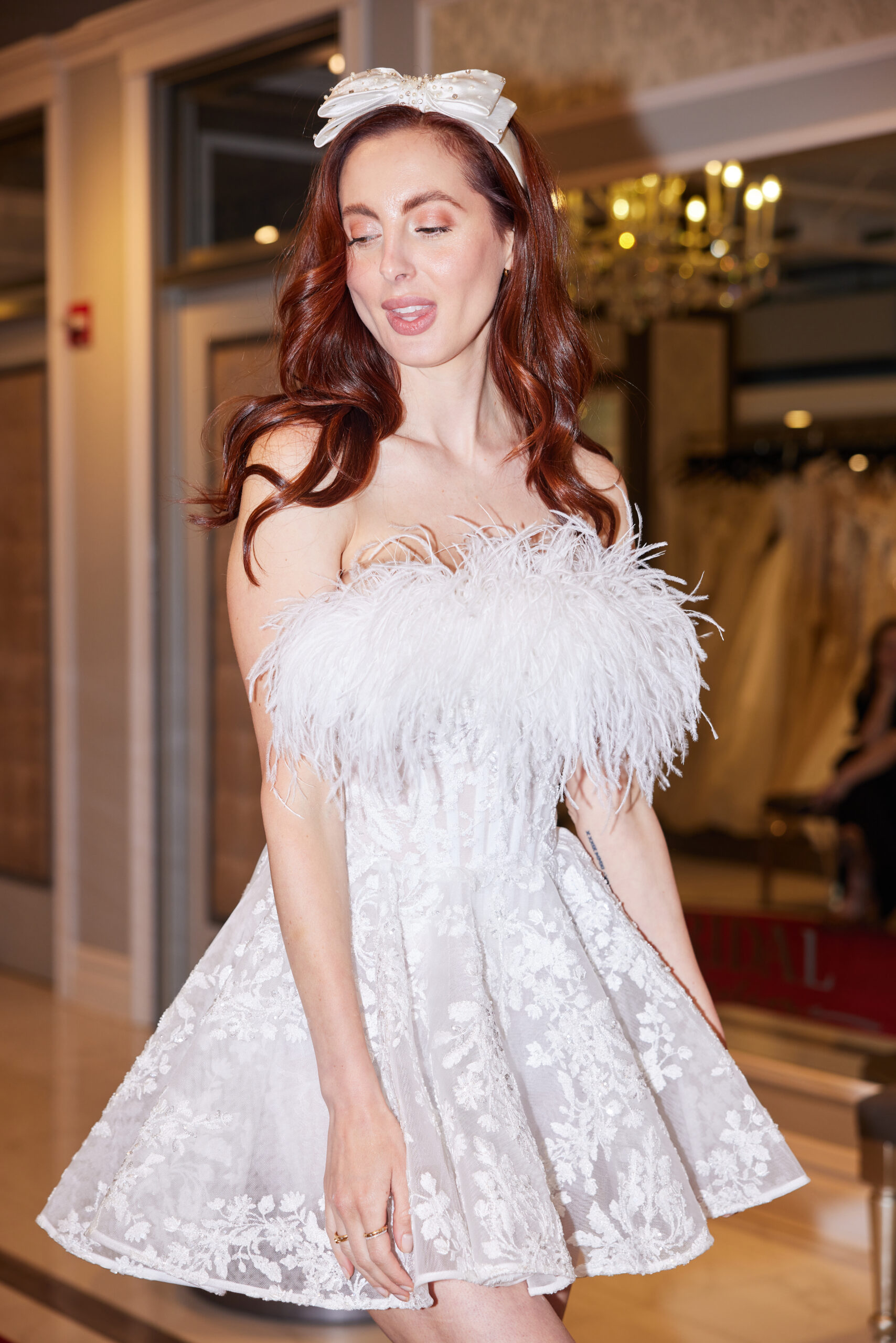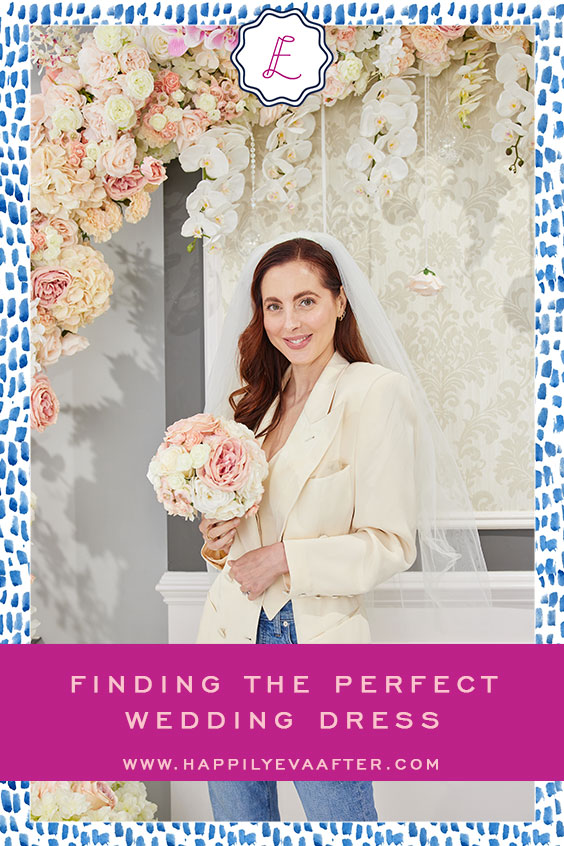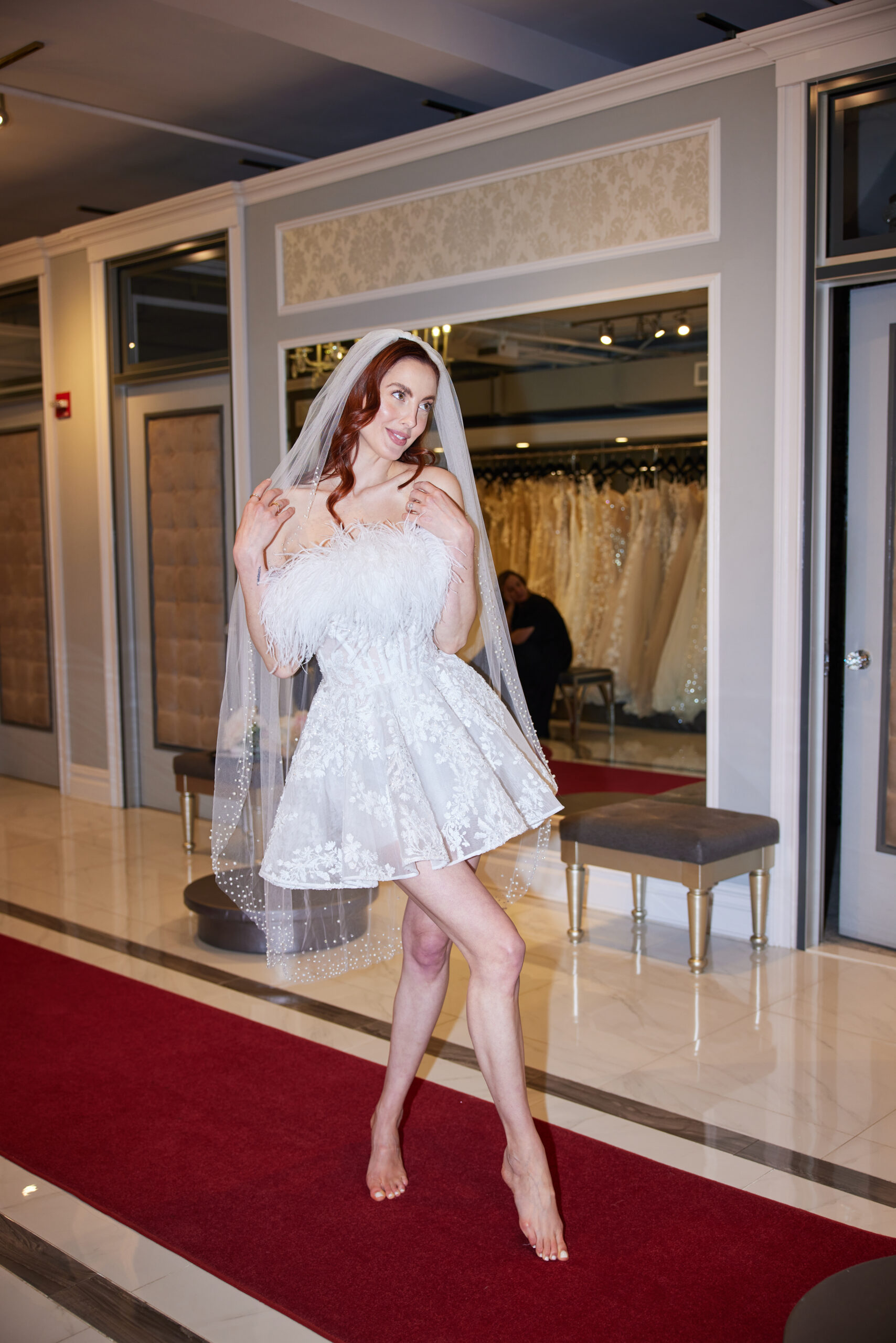 ---
Photographs by Julia Dags | Copyright © 2023 Happily Eva After, Inc. All Rights Reserved.