The following content may contain affiliate links. When you click and shop the links, we receive a commission.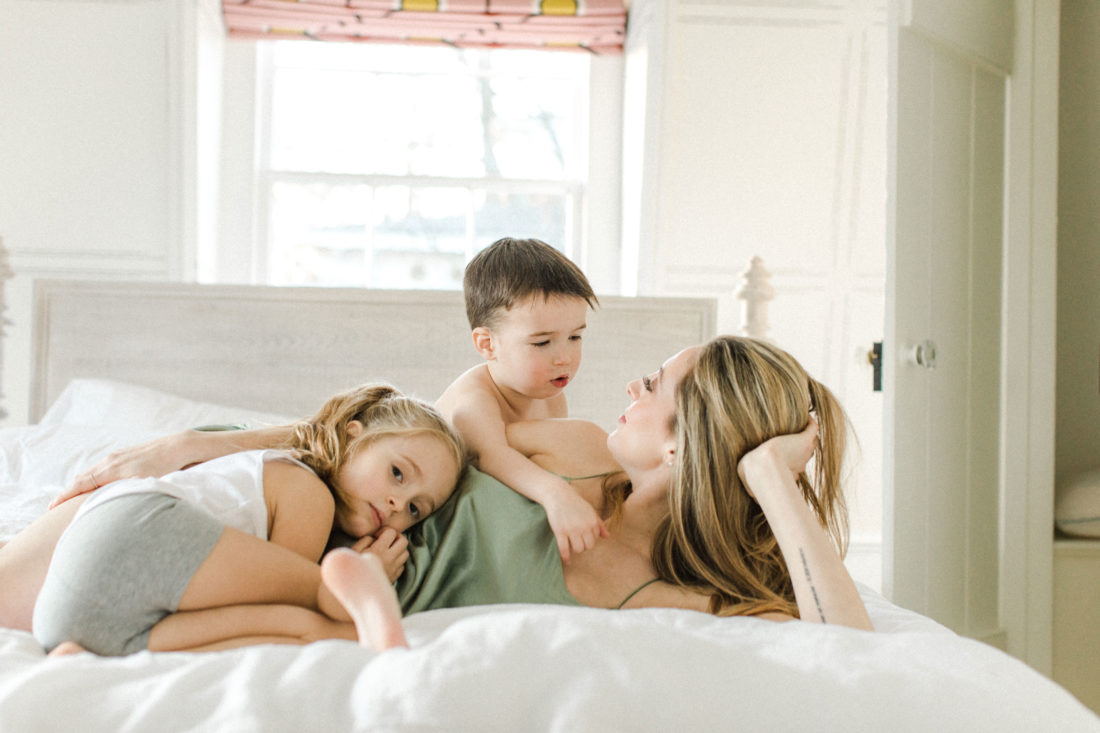 The Holiday Season was particularly strange this year as somebody going through a divorce.  There's nothing like a holiday of any kind to bring up feelings about what should or could be– and Christmas and New Year's seem to be tailor made for Happy Families and Lovers.  While Kyle and I made the best of our Coparenting Christmas with the kiddos, and actually did have a great time, it was of course an emotional year with all of it so fresh.  I was happy to move forward in to this new year, with new hopes and dreams on the horizon.  Now, with the "Day Of Love" right around the corner, I've been reflecting a lot on my feelings about this first Valentine's Day as a Single Mom.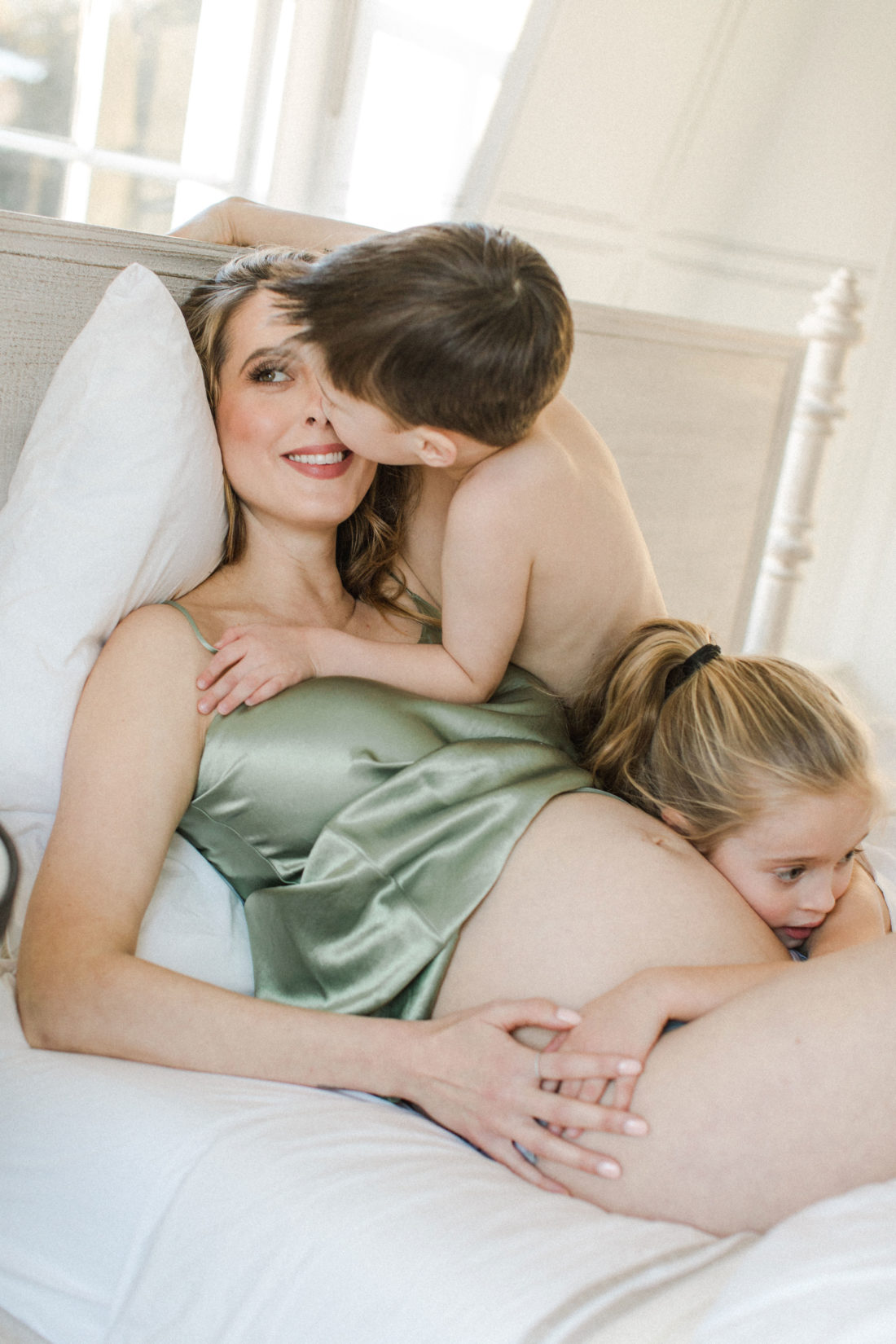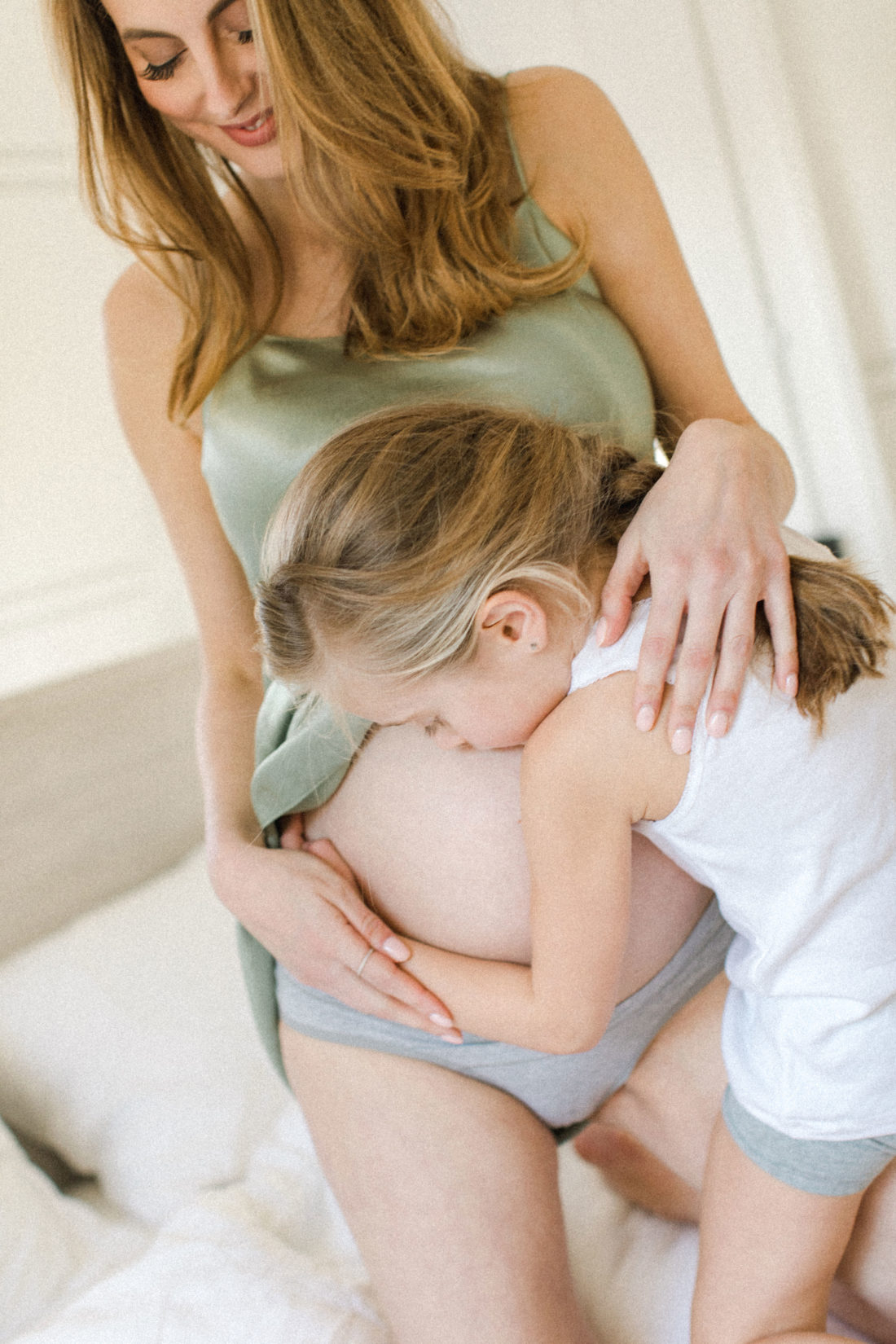 I've always felt that Valentine's Day can come with a little too much pressure.  I think the idea of expressing to the person you love (or like!) how much they mean to you or that you're thinking about them is a seriously incredible thing– but the holiday has certainly taken on a life of its own.  Sometimes I think that people can feel so much pressure around Valentine's Day that they feel paralyzed, and just don't end up taking advantage of what the holiday represents at all. And I get that. I've definitely felt that in the past: either failure to perform in the perfect way, or the disappointment when my expectations weren't met.  Instead of focusing on connection, it can be easy to focus on the pressure of the holiday itself and what you are or aren't doing to celebrate.  I think because there are literally zero expectations this year for Valentine's Day in my life, it's almost given me a sense of freedom to just celebrate Love itself, and the connections I do feel.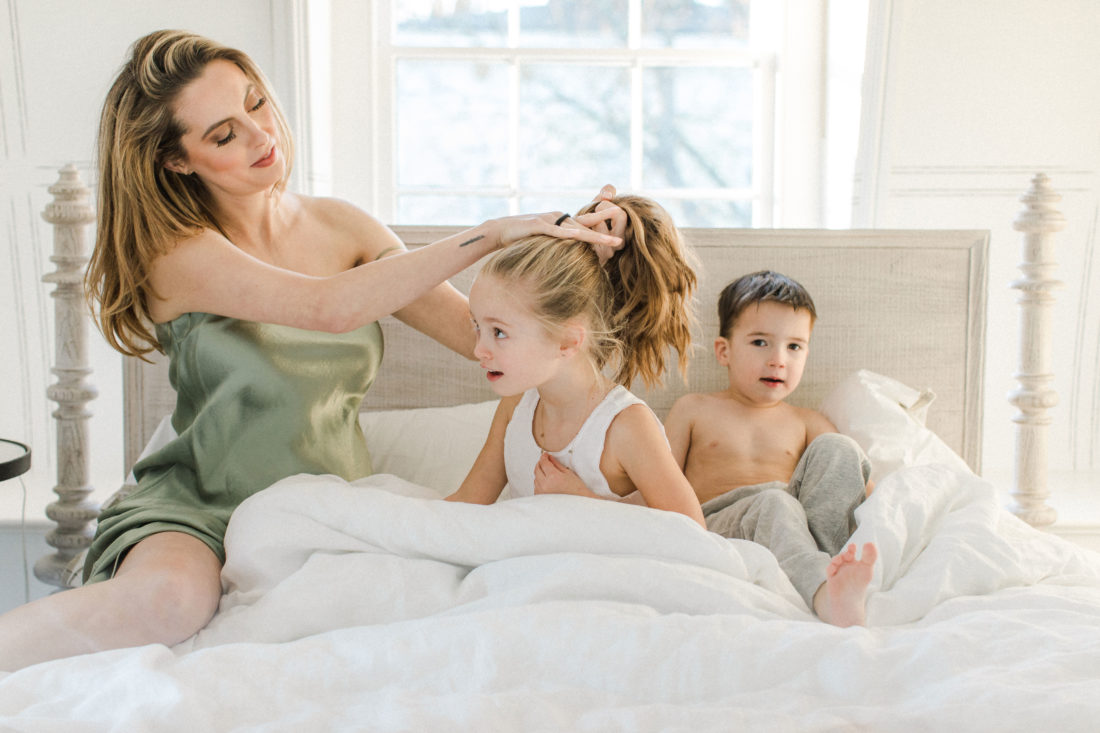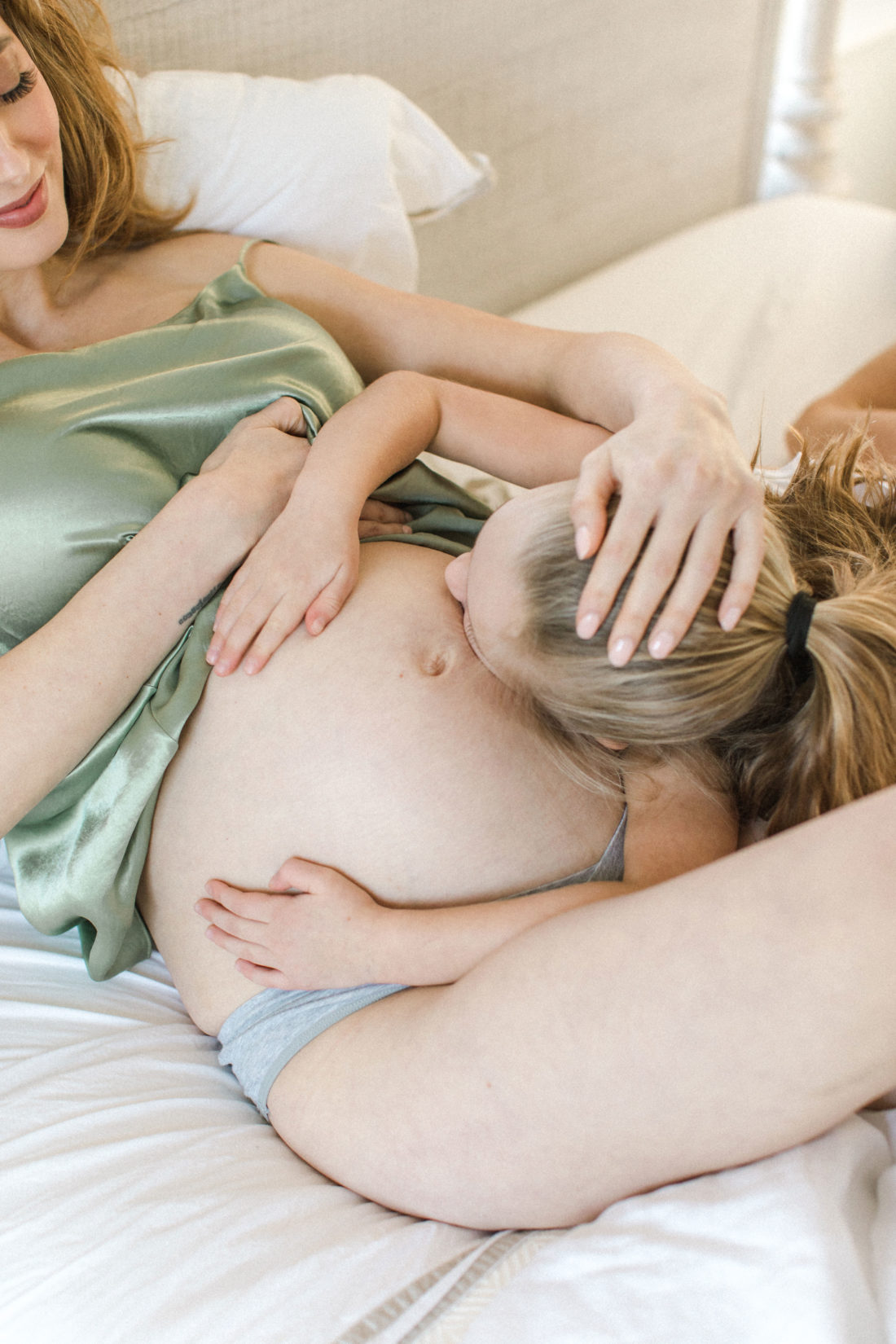 One way I've decided to do that is to lean in to the love and connection I feel with my kids and my little babe on the inside.  I've always felt such a deep bond with my children, and the past few months have only brought us closer.  I feel like going through so much has given us the opportunity to really communicate about how we're feeling, what our fears are, and how much we care for each other in a much more open way– even though they're so young! I'm so proud of them and I couldn't love them any more.  They are truly my Valentines this year! My only plan this Valentine's Day is to appreciate how lucky I am to have such a great bond with my kids, to just hang out, snuggle, read together, and maybe bake a little bit.  I am eight months pregnant. Ha! I'm also planning to do a little activity with the kids where we make a heart for each of us and all fill it together with words or phrases about what we love about each other.  I want to make sure that my kids grow up knowing that Valentine's Day is first and foremost a holiday to recognize what is lovable about yourself!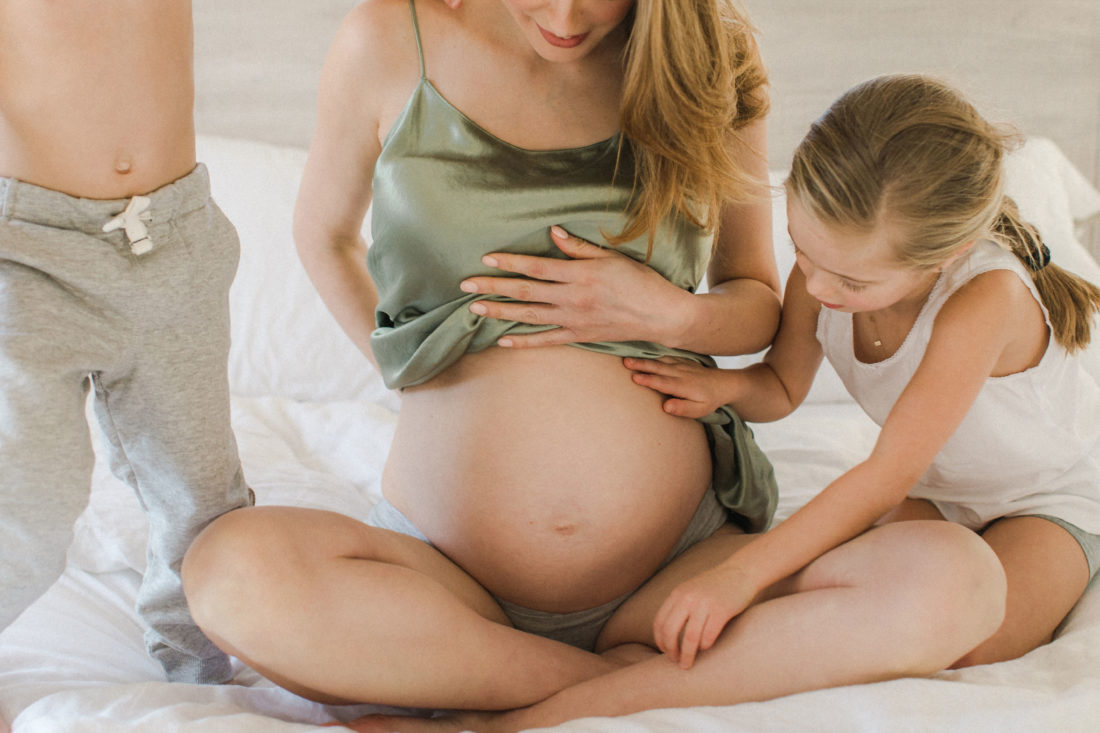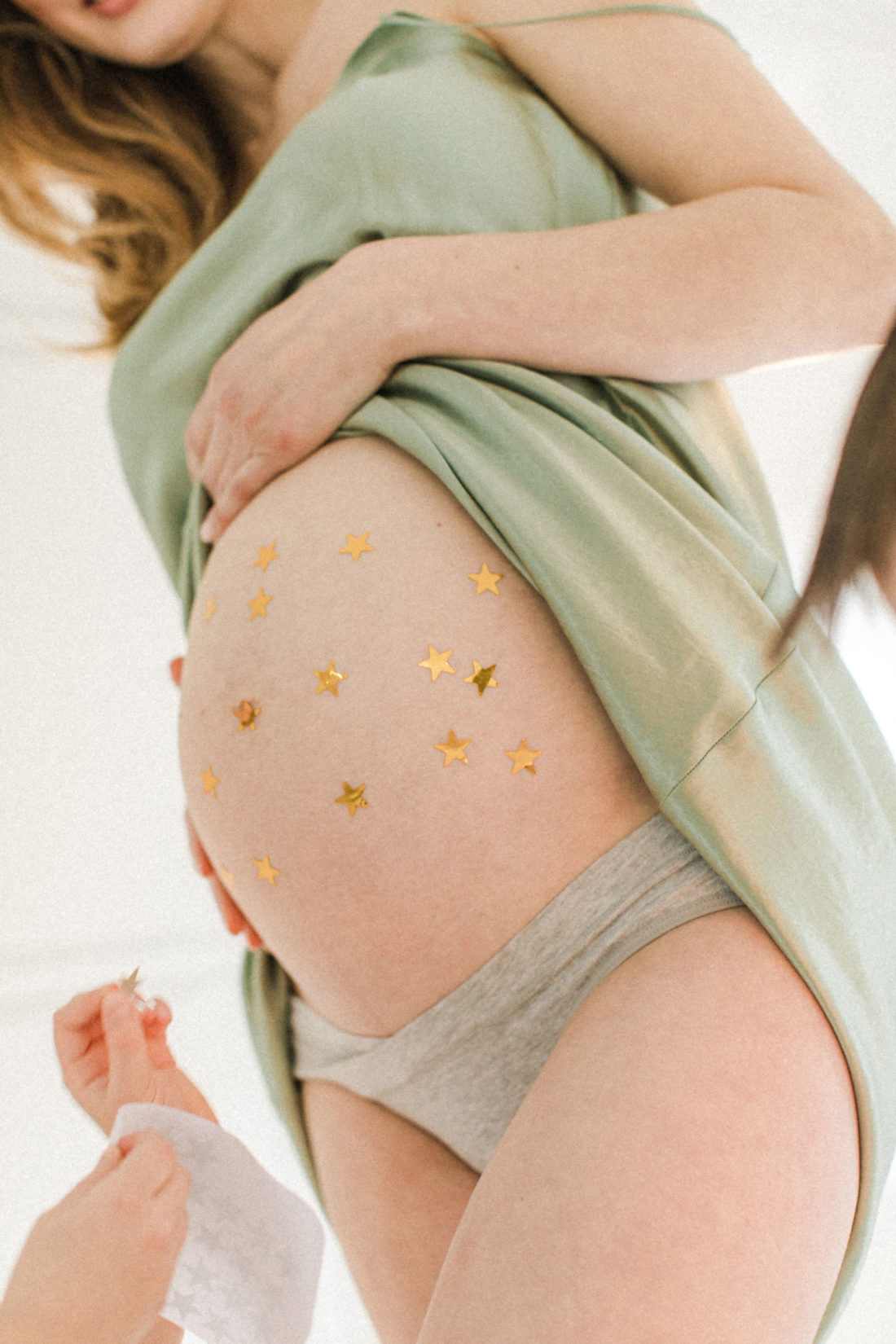 And speaking to that, as a single woman who wants to find Love– I am actively manifesting my dream for next year's holiday! I really believe in putting out in to the Universe what you want and need– and I'm a typical woman in my quest for love and connection.  I want to be adored and appreciated just like the next girl! I did an exercise a month ago where I sat and wrote for a long time all about how I want my next relationship to make me feel.  All about the connection I want to form with a partner and all of the details of my dream life with somebody from an emotional standpoint.  It was so freeing and interesting to dream like that, and to put it all down in a concrete way. I keep what I wrote in the drawer next to my bed, and I hope the sentiment behind the words seeps in to the back of my mind and sticks there to drive me through this next chapter of life.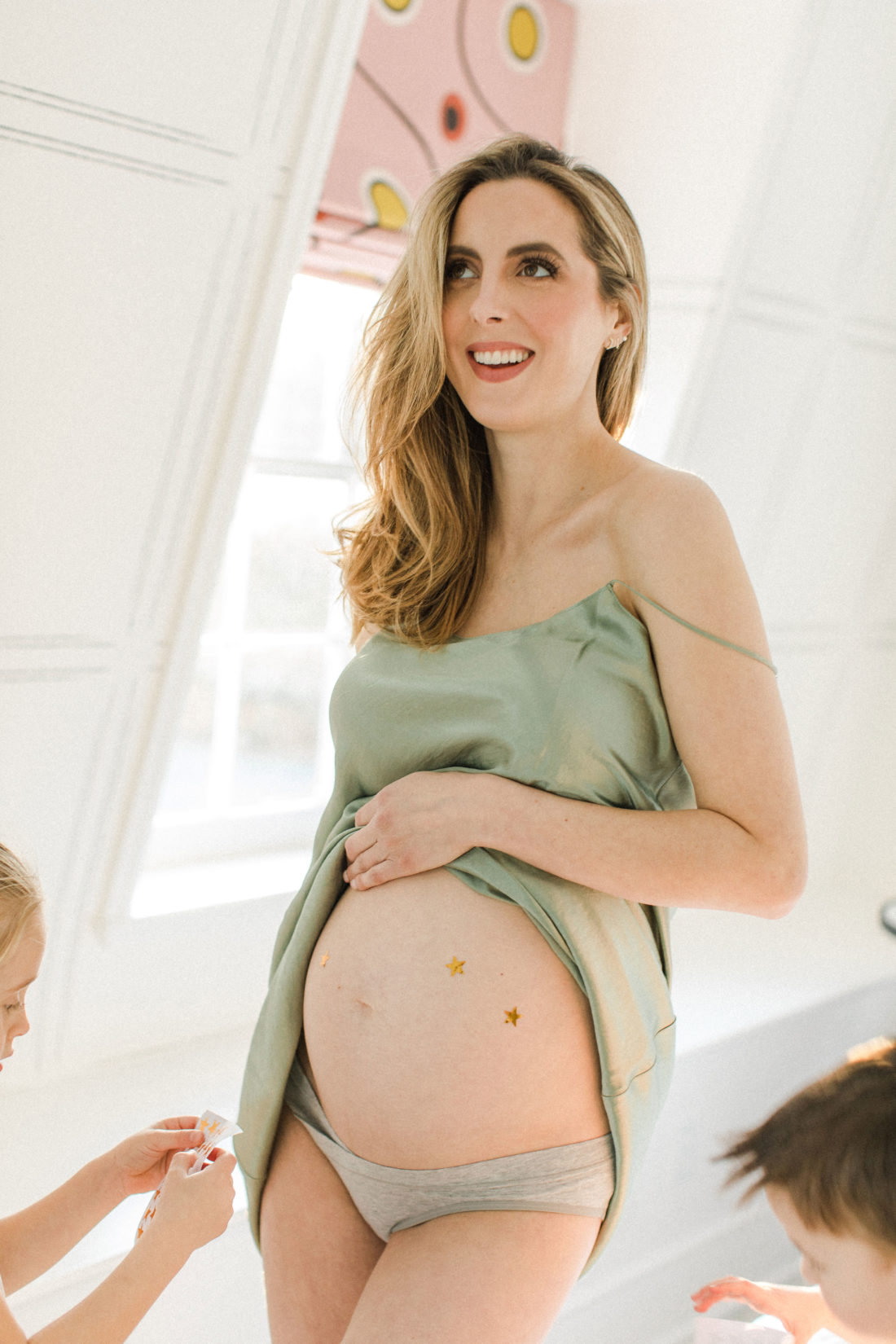 So, what beautiful Valentine's Day am I manifesting for next year? Well, my dream involves an adorable man, of course. Hahahaha.  But seriously, what I would love most of all, is just to hang out at home with a man I feel really connected to– to cook dinner together, open a great bottle of wine, laugh a lot, and just enjoy each other's company.  I'm manifesting feeling truly treasured next year by somebody I'm really excited about.  Period.  That would be the perfect Valentine's Day to me.  Who knows what the next year will bring, but for now I feel good about being exactly where I am.  The truth is, I do feel so surrounded by so many people who I care deeply about and who care about me.  And that is so very lucky.  Wishing you all a fab Valentine's Day with the ones you love!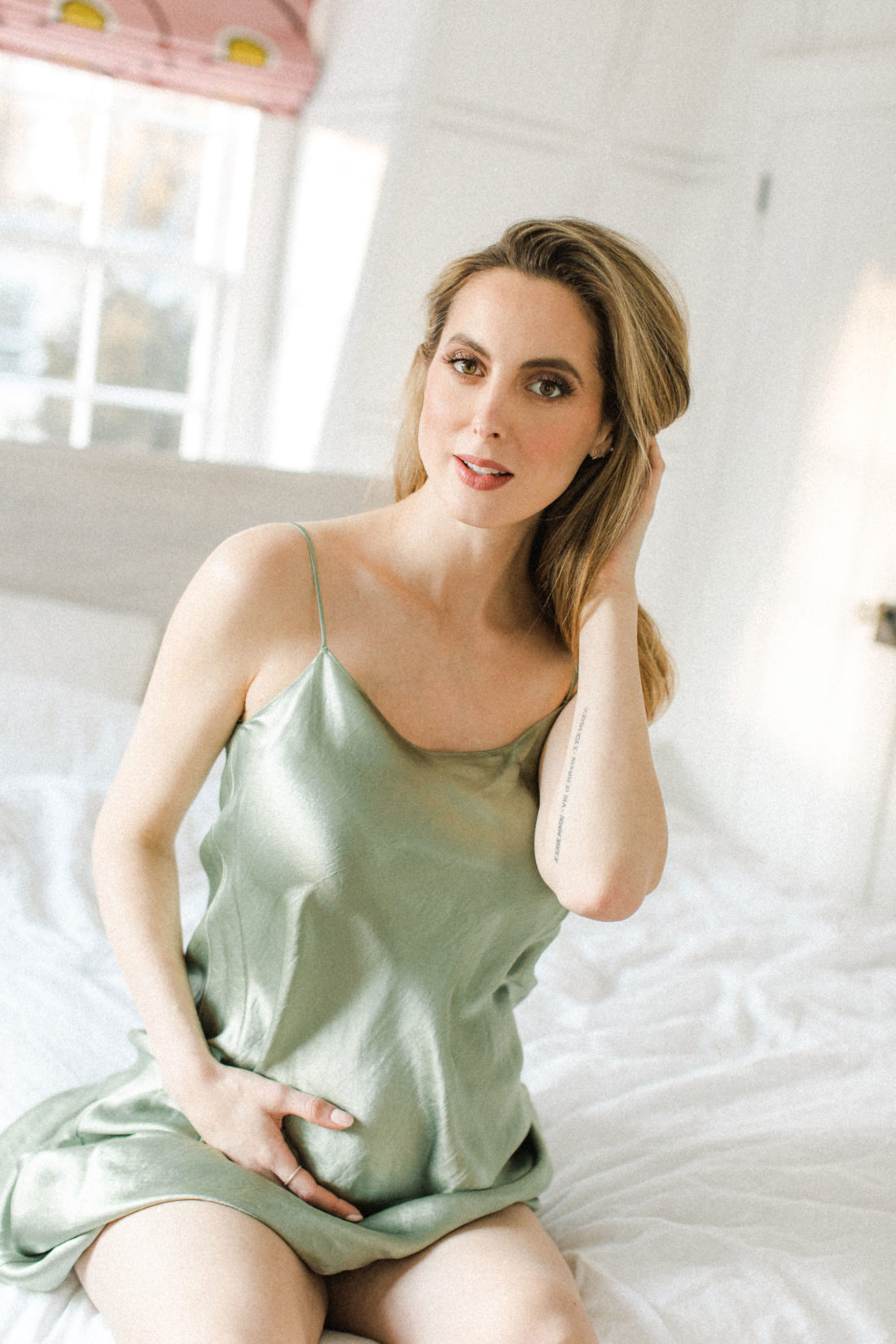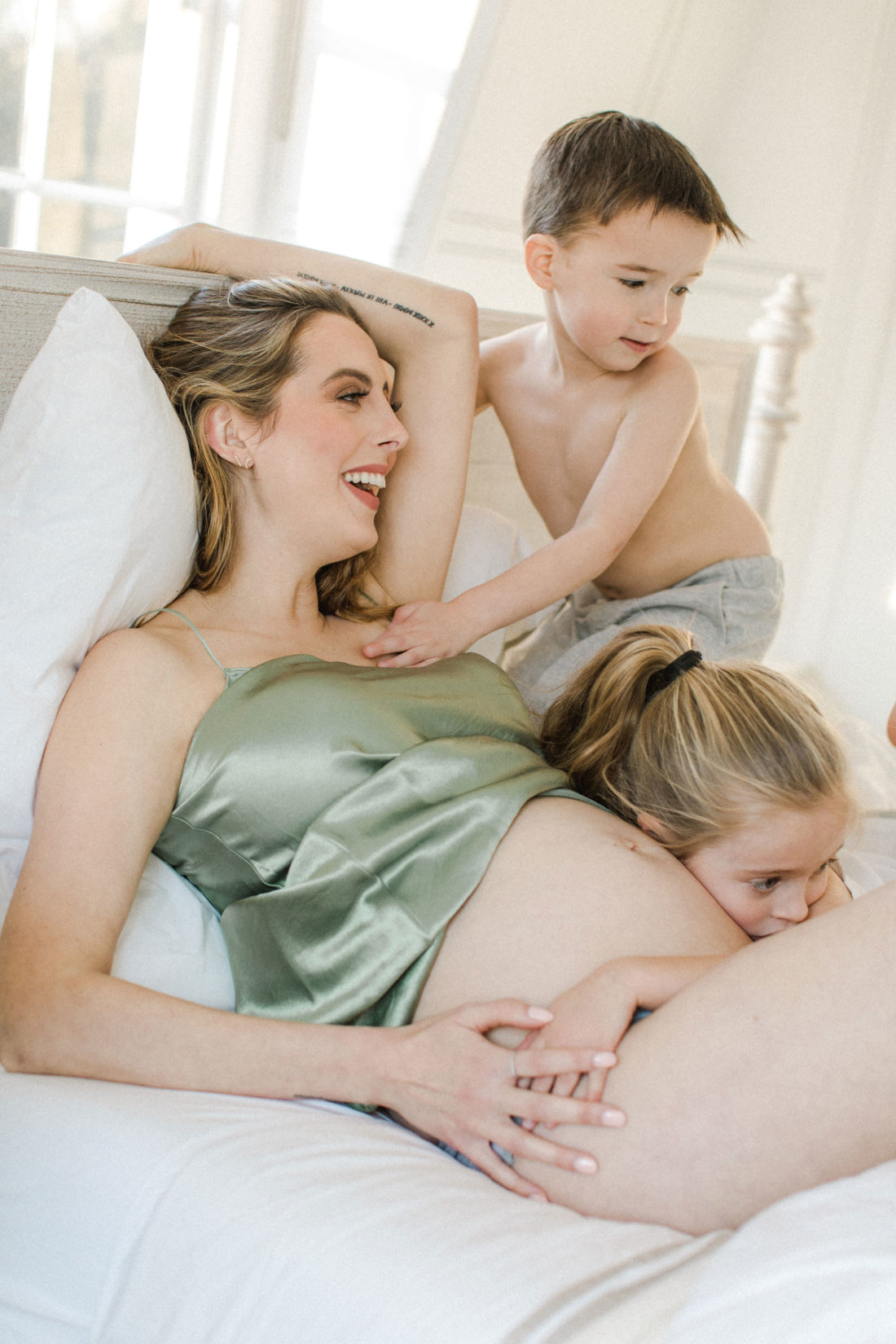 I would love to hear from any other Single Ladies who are planning a fun Valentine's Day celebration. How are you going to celebrate? Please share in the comments below!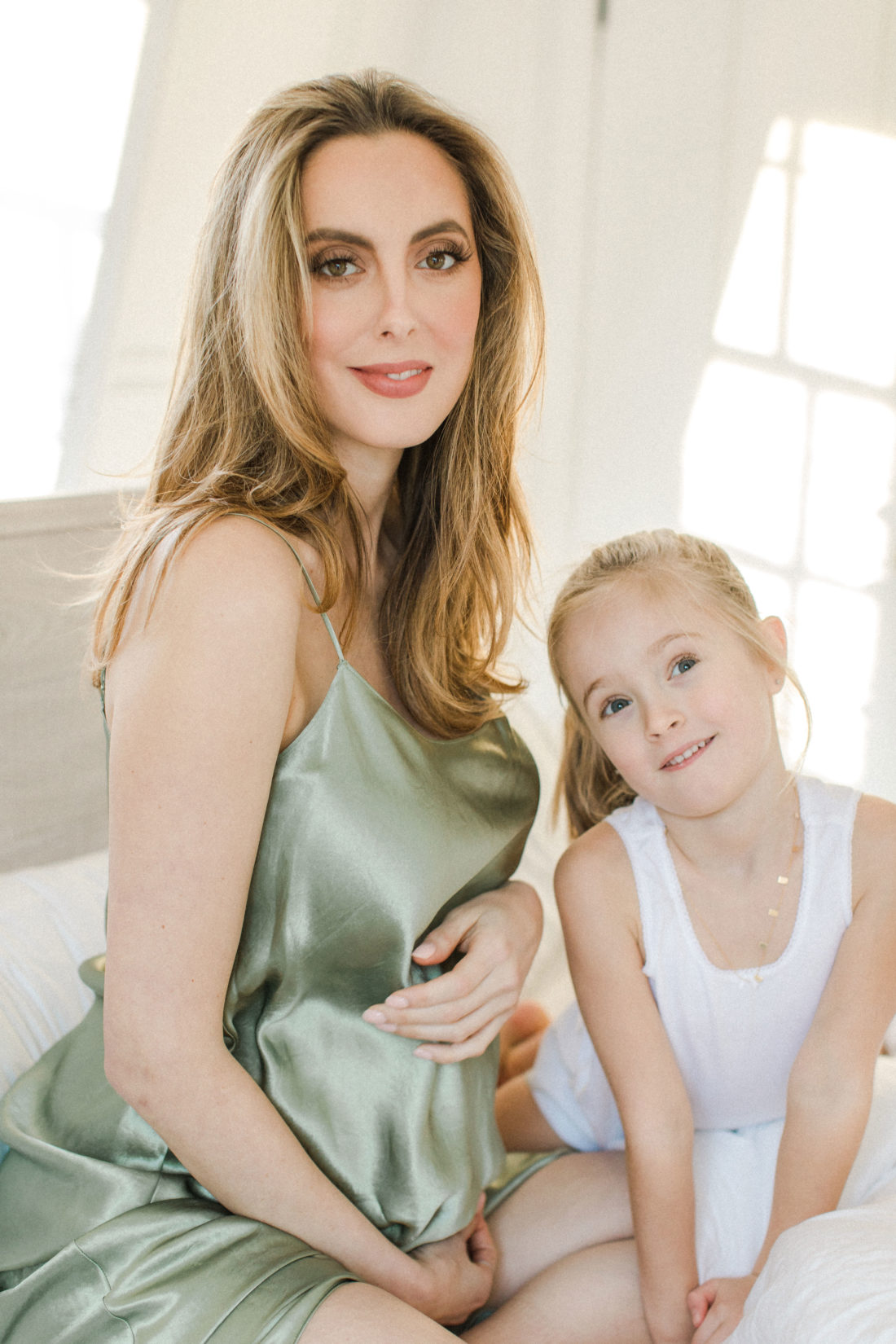 Photographs by Victoria Gloria