The following content may contain affiliate links. When you click and shop the links, we receive a commission.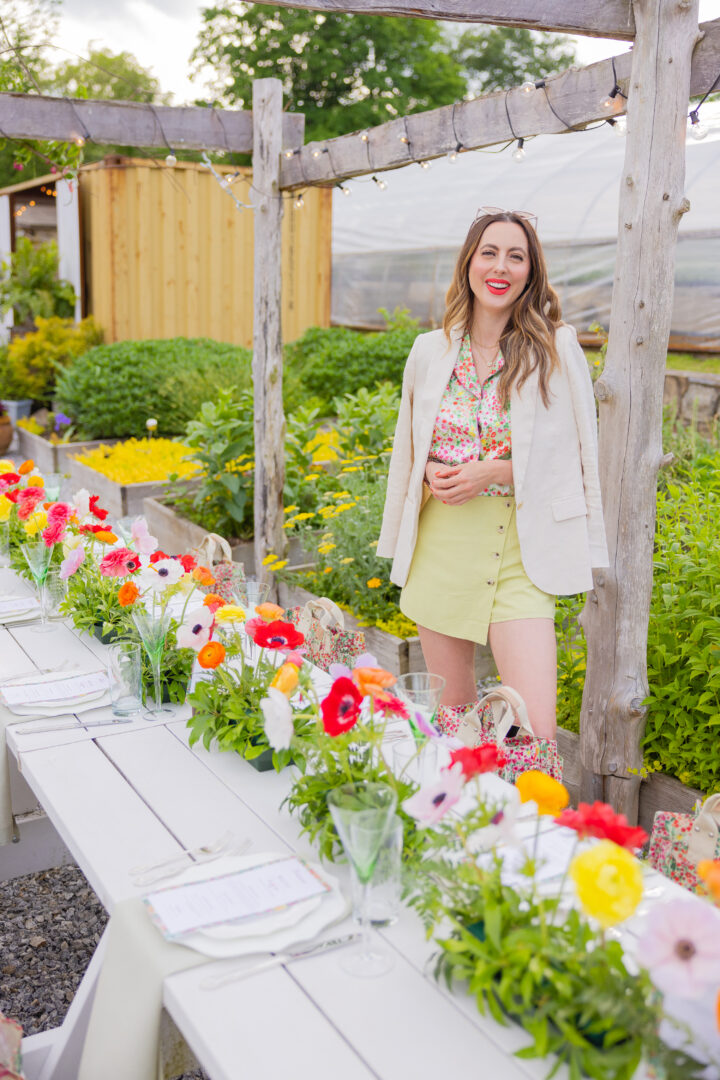 We launched our new series in the Happily Eva After Collection, "The Lake House" a couple of weeks ago. This series was extra special to me because it was inspired by our family Lake House in Maine, which holds so much meaning for me and is truly my Happy Place. Every time I go there, I feel so inspired by the nature, peace, and nostalgia all around me– and it's a feeling that I'm holding on tight to this Summer. I knew it was the perfect spot to inspire the summer series!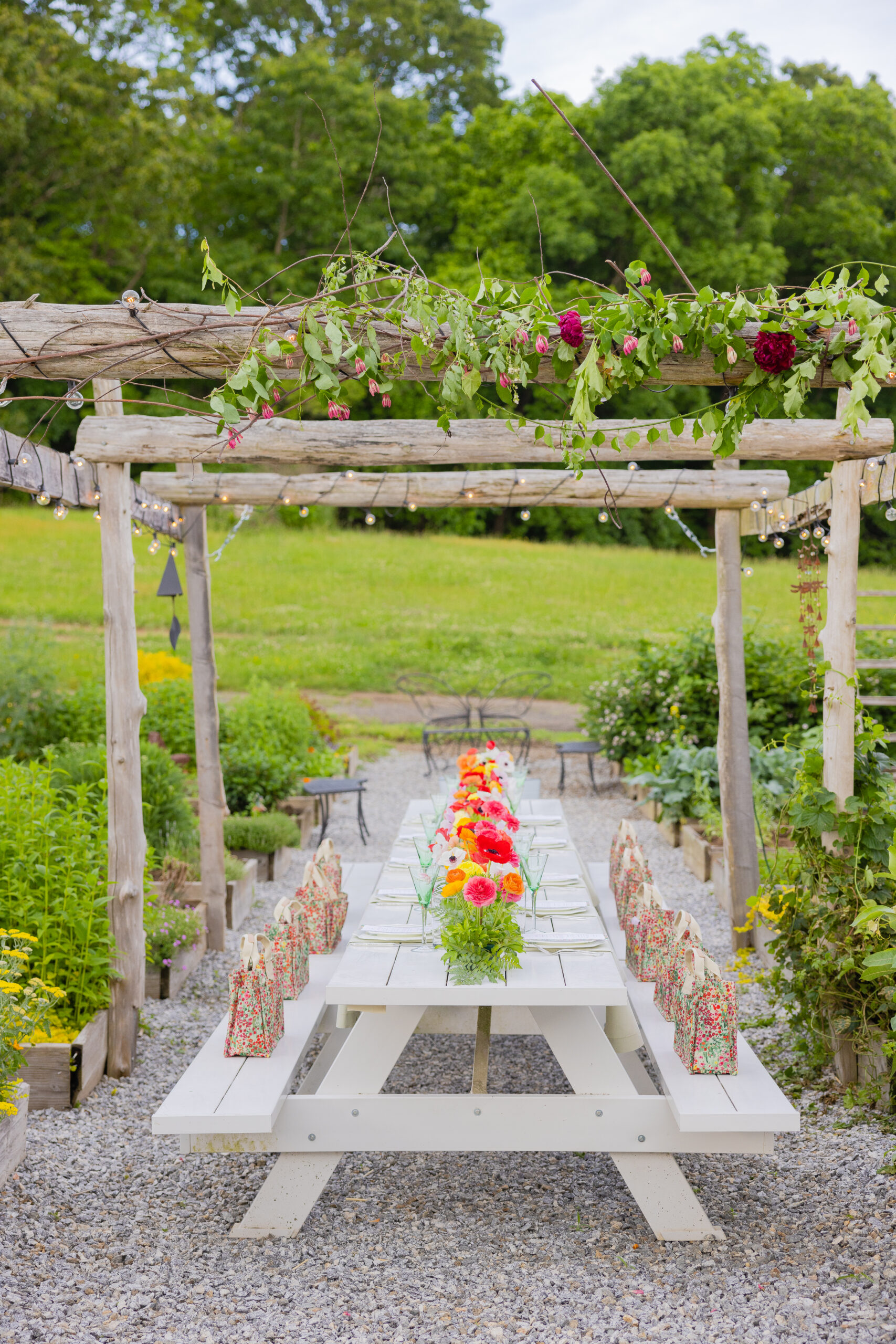 The Happily Eva After Collection has come a long way in its three seasons, and I knew I wanted to have an event this time, to thank some of the local Influencer babes who have been super supportive of this collection since day one. And I couldn't think of a better place to have it than at Sport Hill Farm! Sport Hill Farm is one of our local gems. It is one of the best farms in our entire area– and is where all the top restaurants near us get their produce.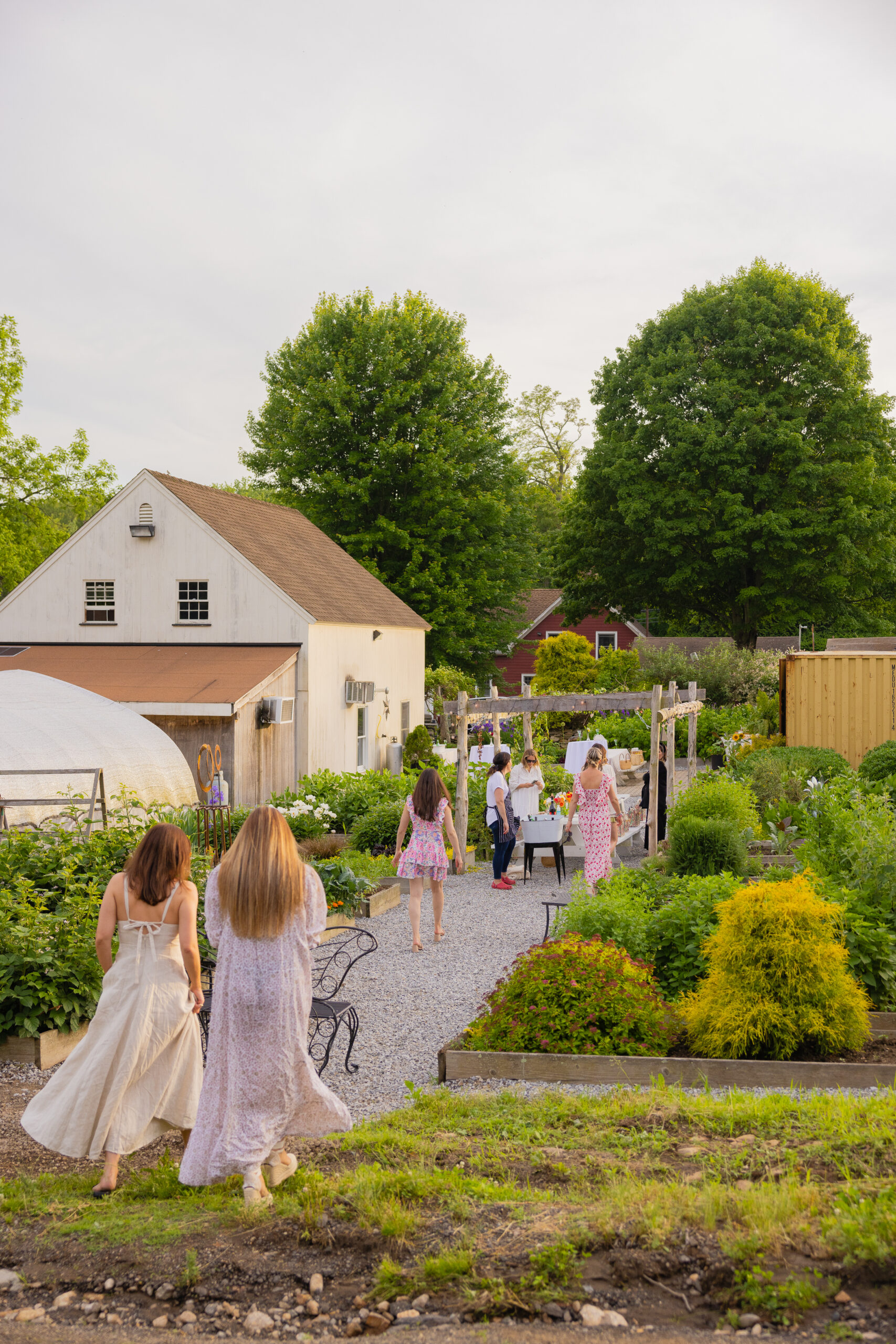 Patti Popp started Sport Hill Farm with only a few acres…and with kids in tow learned on the job and grew it into one of the most celebrated farms in the area today. She is a total boss, an incredible human, and an excellent farmer. Plus, she has the best location for small gatherings right on her property! The gardens are stunning, and sit next to a shipping container she renovated and calls "The Love Shack". It's a lesser-known venue for events and one of the prettiest around. When I tell you that it was EXACTLY what I pictured for our event I am not exaggerating! I kept looking around us in awe.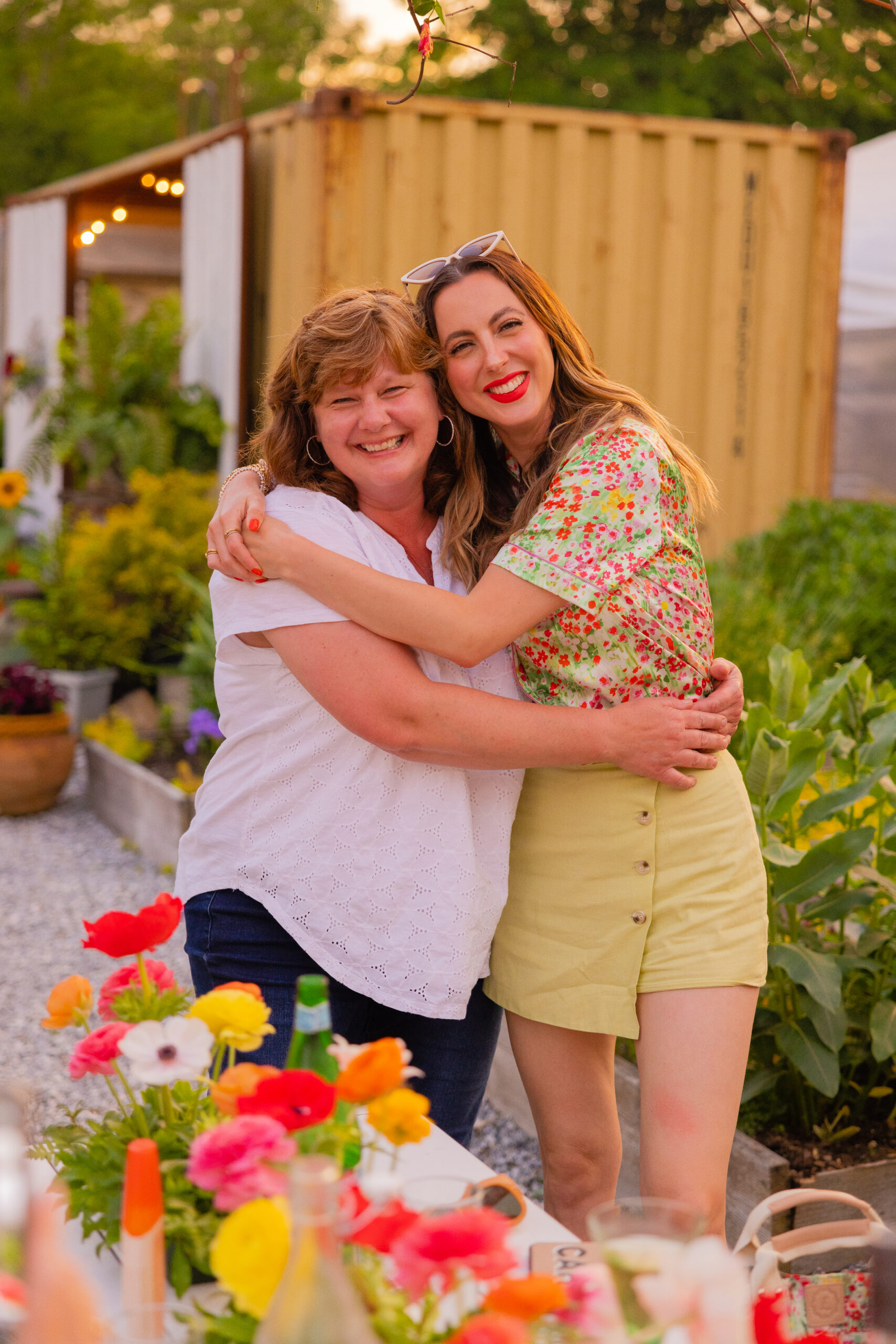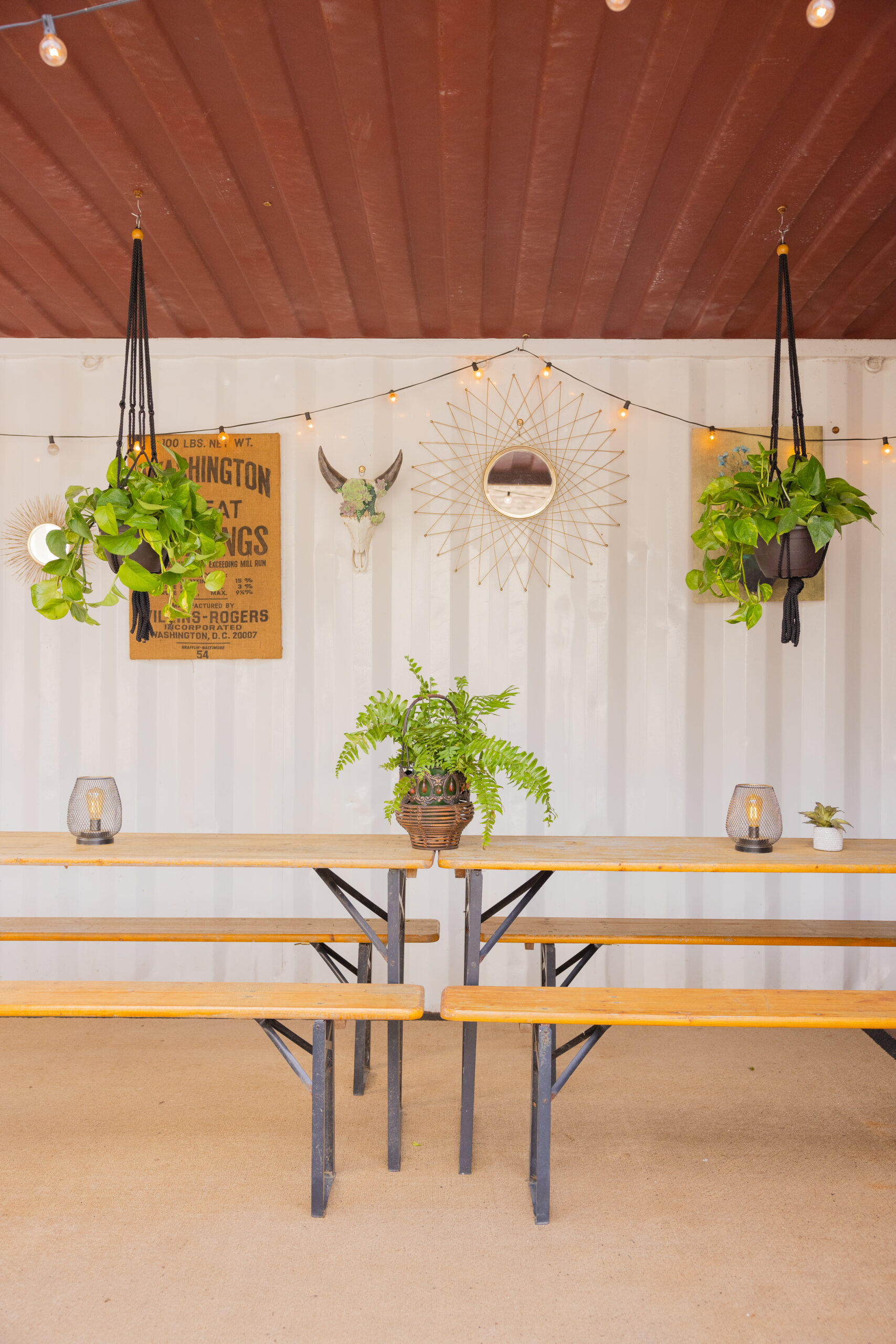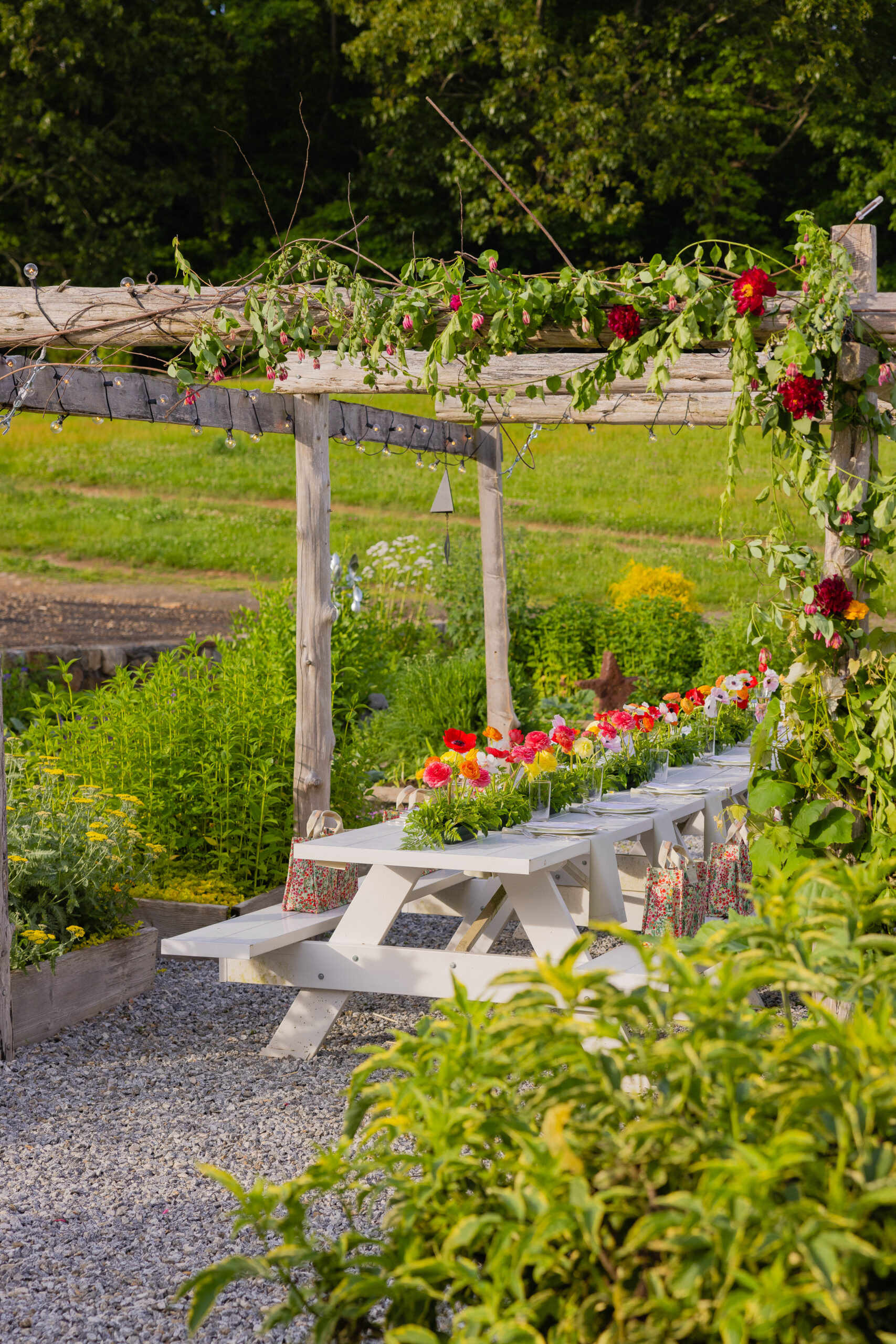 Because the star of this collection is our impressionist-inspired floral print (featured on our Bar Harbor Bag and Jordan Pond Pajamas) we knew we wanted the whole party to be a reflection of it. I love how colorful, beautiful, and organic everything turned out. It was truly like living in a floral dream.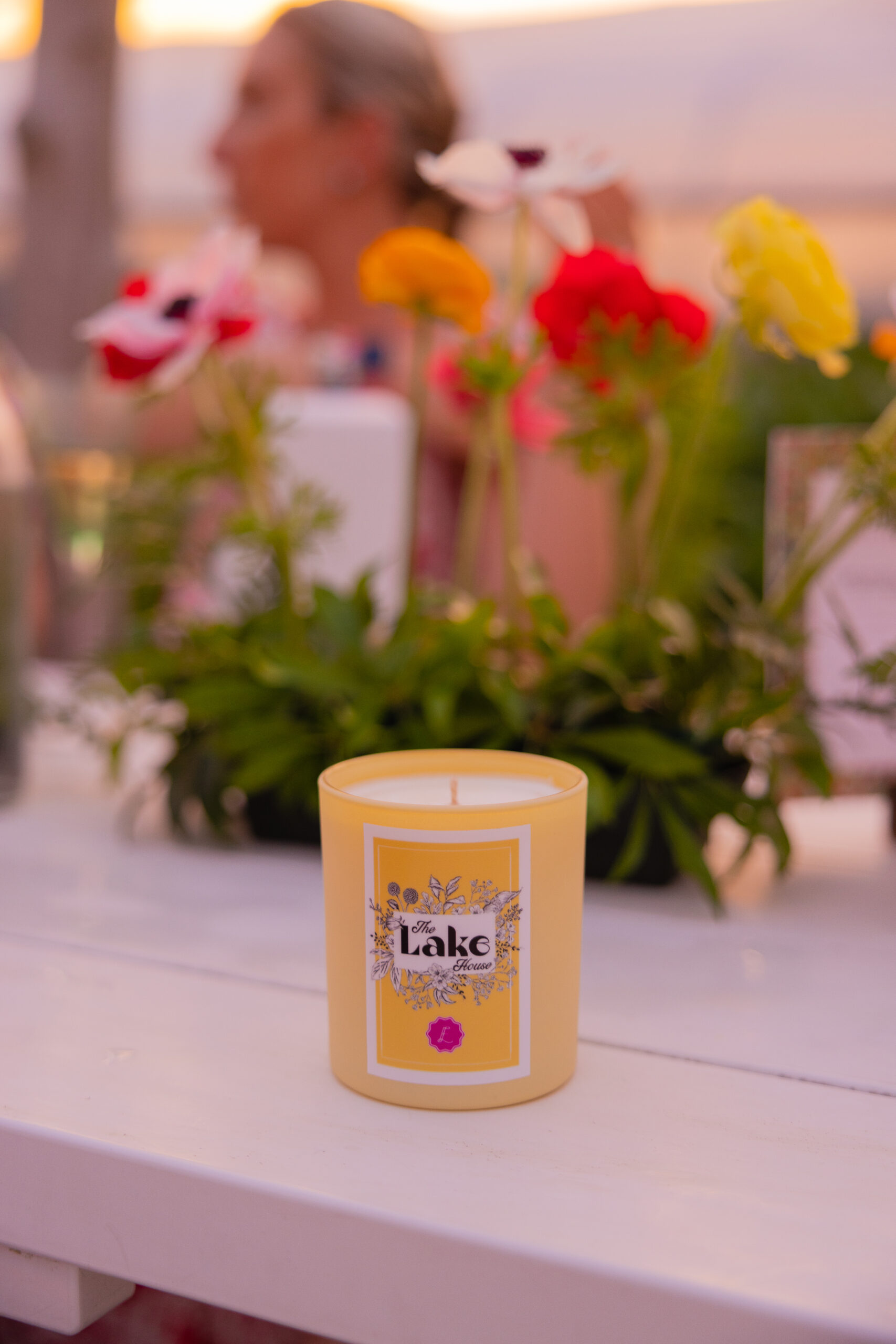 Female-founded Trellis & Vine knocked it out of the park with their florals, that perfectly matched our pattern! I loved the long floral "runner" down the center of the table, that made it look as if the flowers were all planted there and blooming! Such a cool effect. For dinner, we used another female entrepreneur: Drewlizcious Catering! She creates beautiful "grazing tables" and sit-down dinners. I loved the grazing table at cocktail hour, which had a stunning assortment of cheeses, charcuterie, crudités, and dips with pita. It tasted as great as it looked. Dinner was a delicious series of salad and then steak with local veggies. Plus wine to pair! So great. For dessert, we had rhubarb pie and sent everyone home with delicious, personalized cookies from The Painted Cookie – a 100% nut-free and sesame-free cookie and sweet shop here in Connecticut.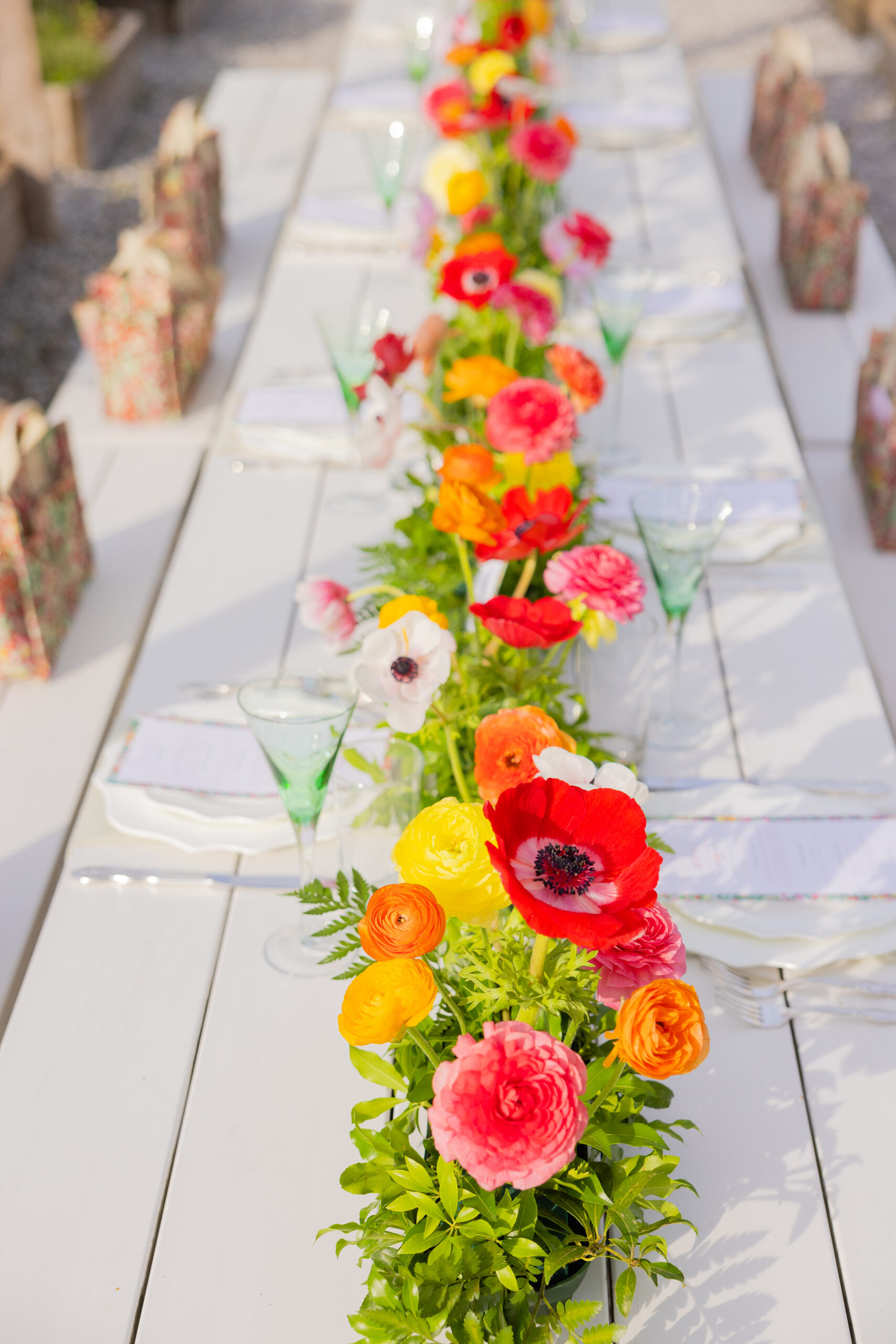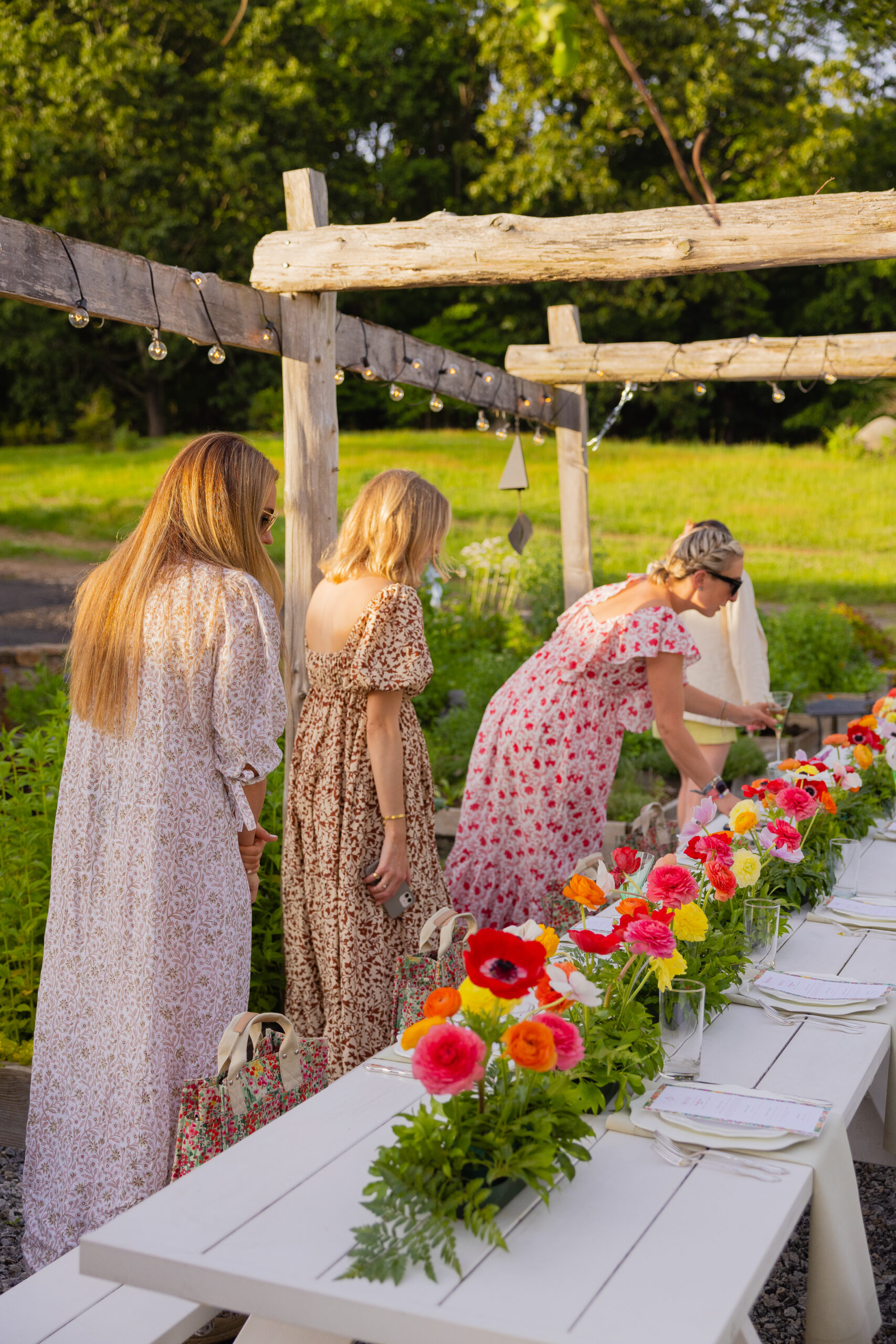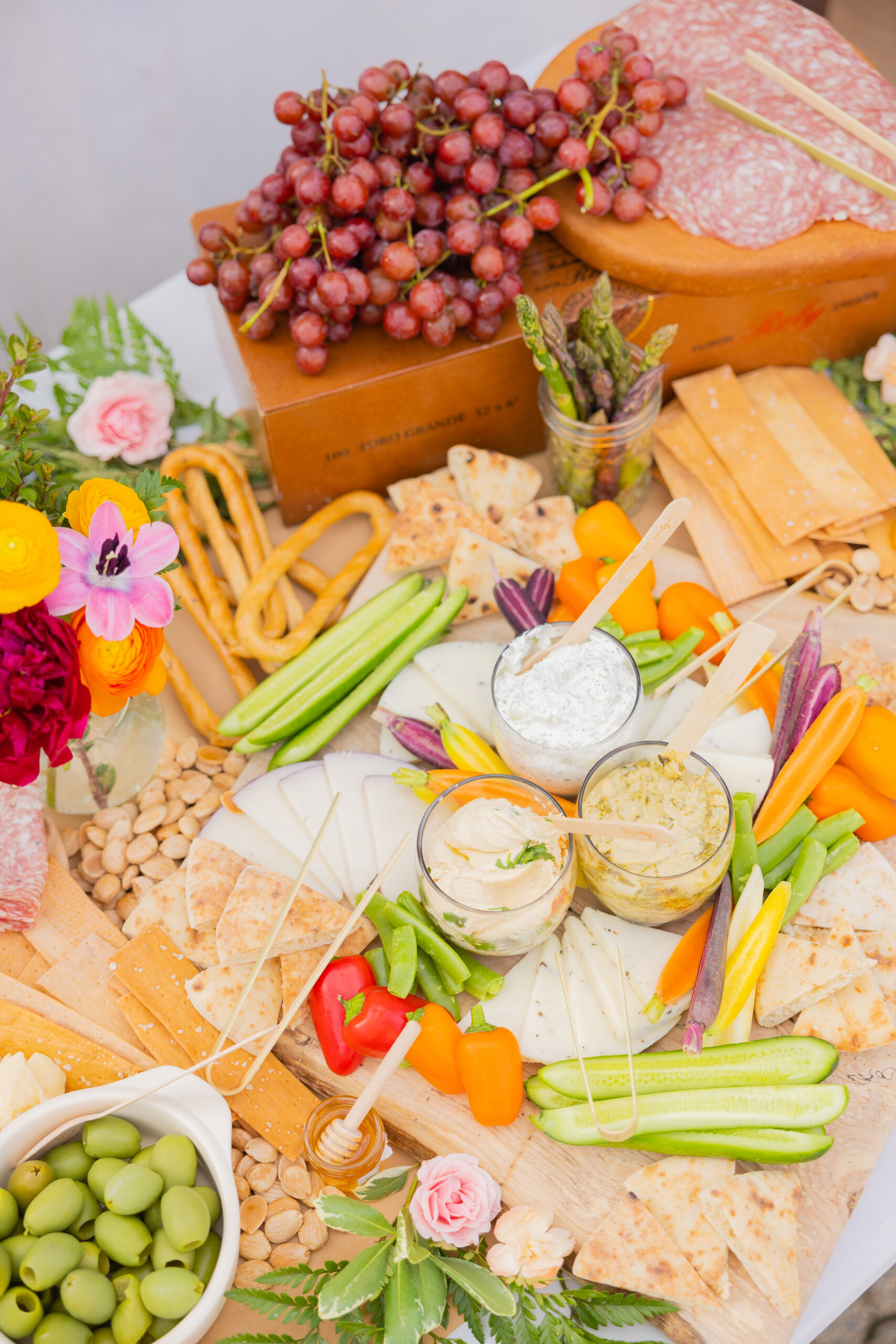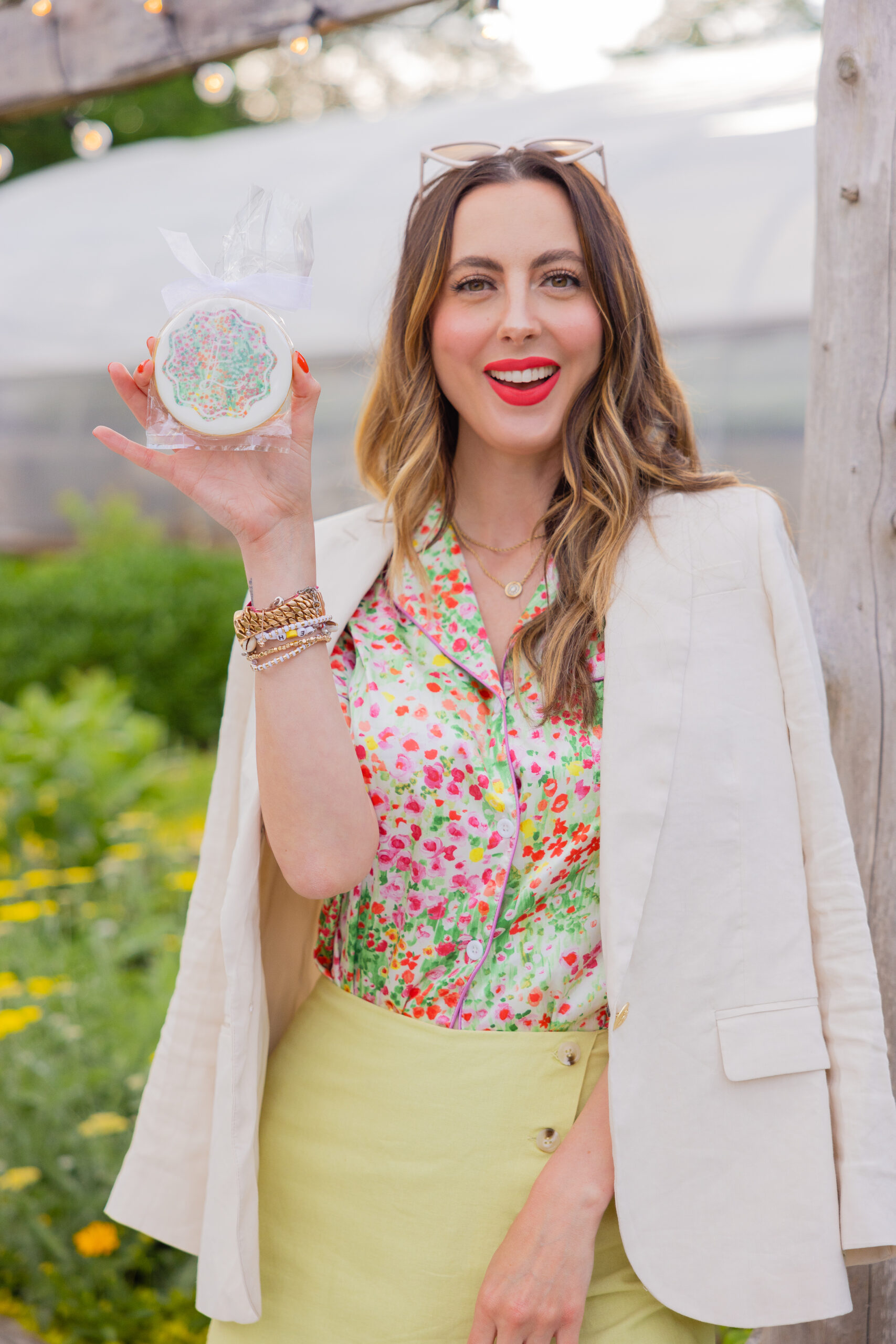 But what really made the evening was the company! The end of the school year and the beginning of the summer sees most women I know headed in many different directions. It's truly the busiest time of year. This dinner party was an amazing way to not only celebrate the Lake House Series but also to catch up with these amazing women before life gets hectic. I hadn't sat down with all of them in so long! It was incredible to hear all of the amazing projects and EXCITING news they all shared. I was especially excited to give them a few pieces from the collection. It was so nice to watch them all enjoying them!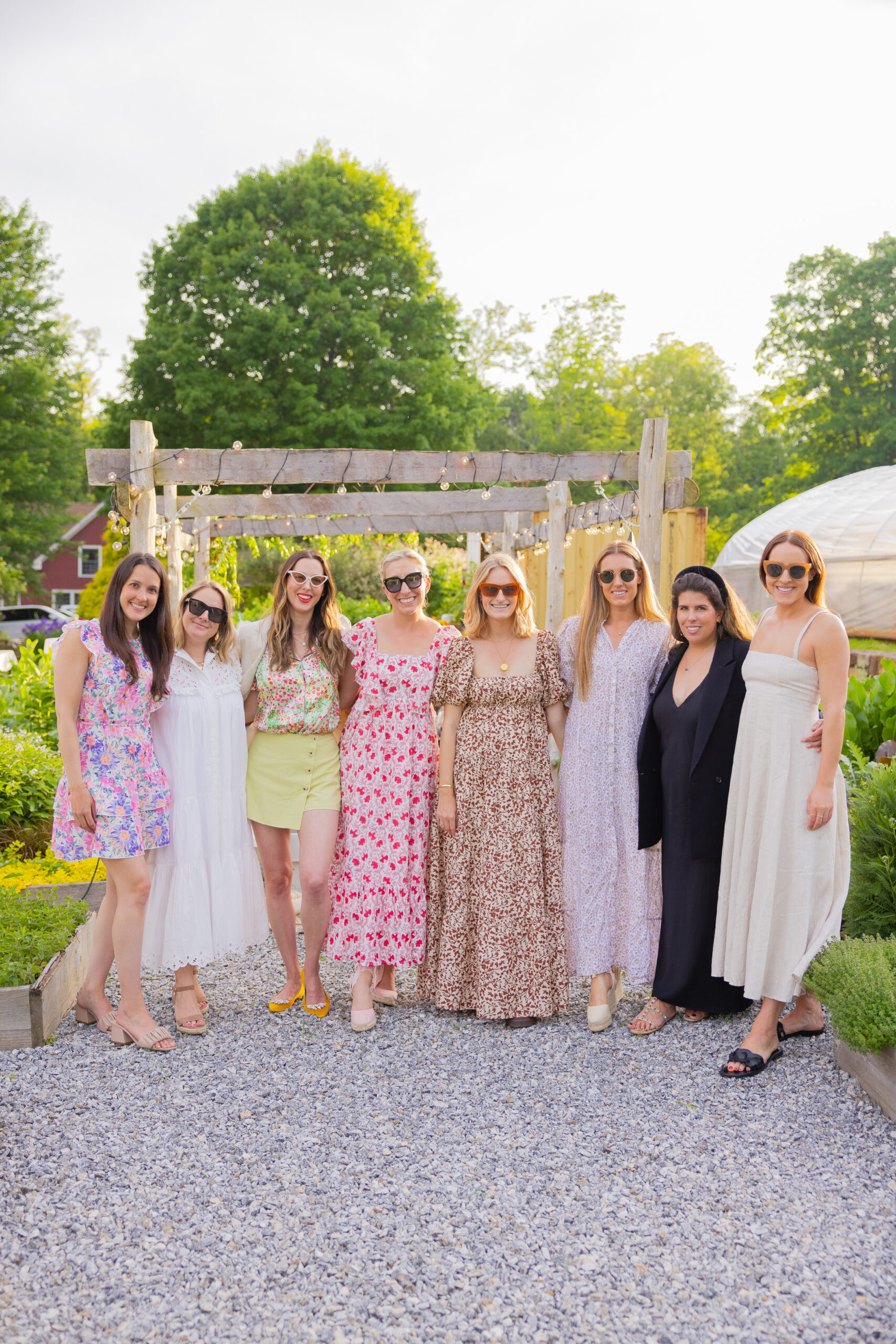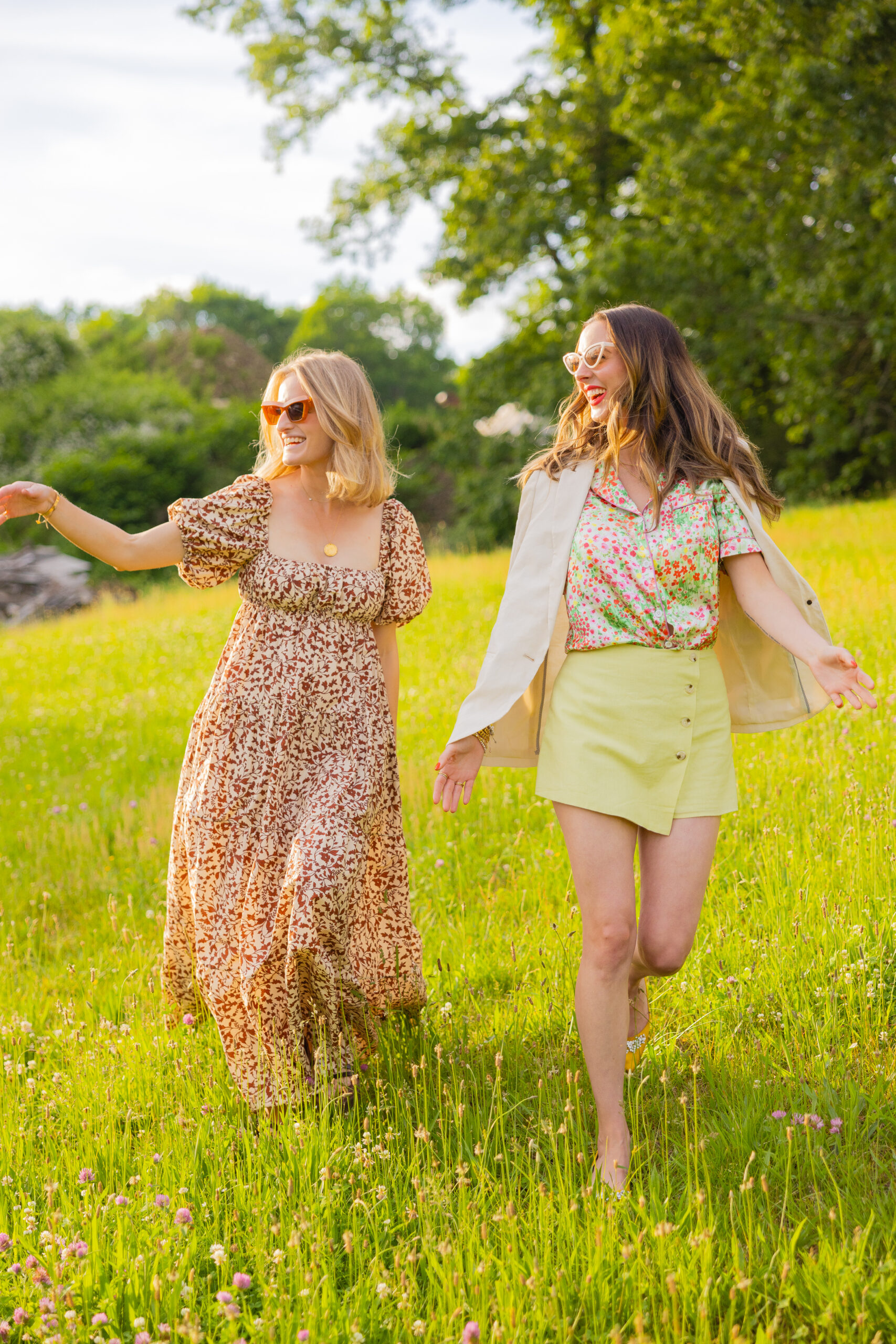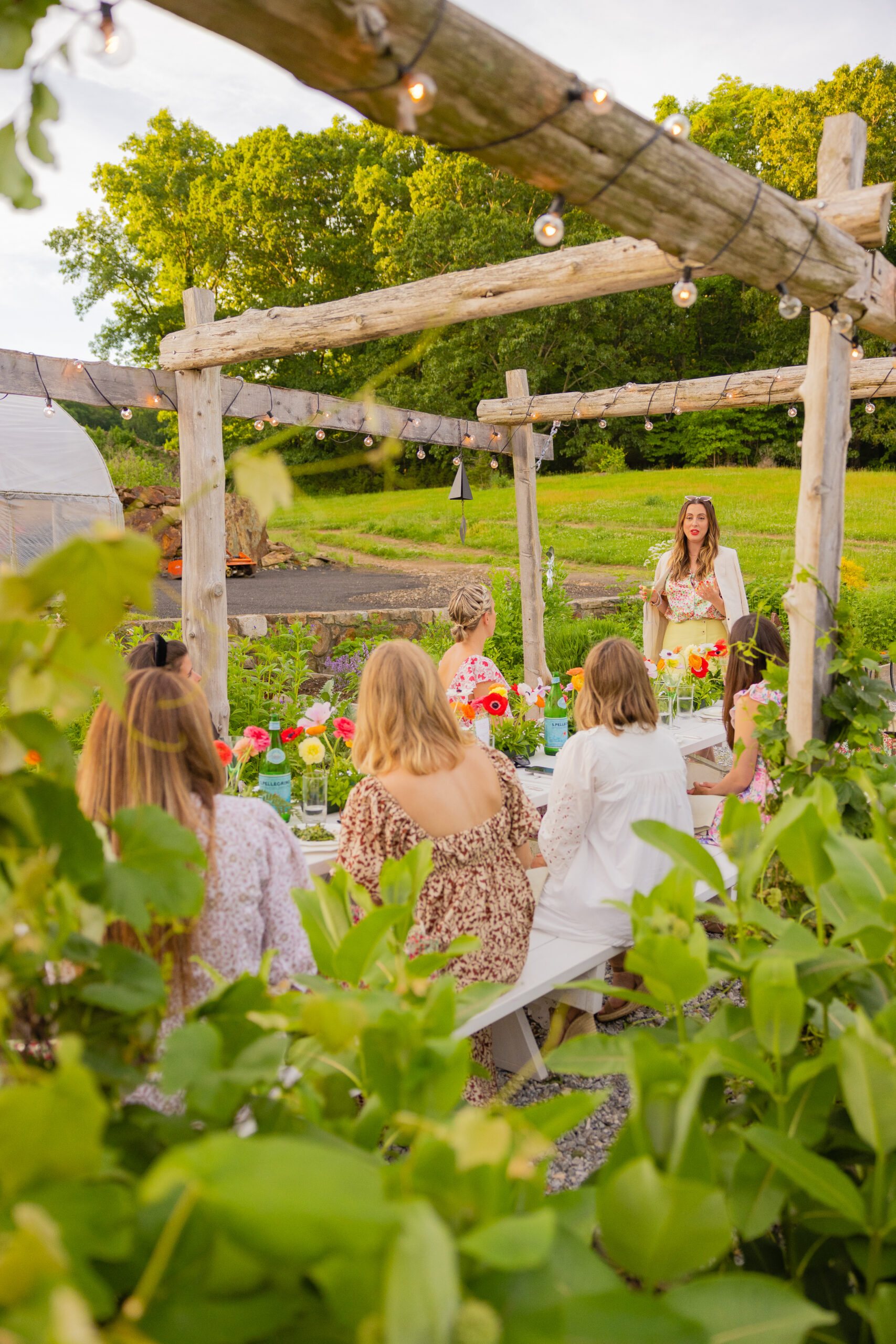 The Happily Eva After Collection is truly a labor of love. It's taught me so much (I had no previous experience in producing or selling a lifestyle line), and it has been a huge source of gratification for me to continually reach hurdles and then figure out how to cross them. It's also given me a newfound respect for small business owners. Behind every small business is a real, live human doing an actual happy dance when you purchase a product! It's so important to remember that. As always, thank you so much for your support of this collection! It has brought the biggest smiles to my face whenever I get messages or photos of you all enjoying your products!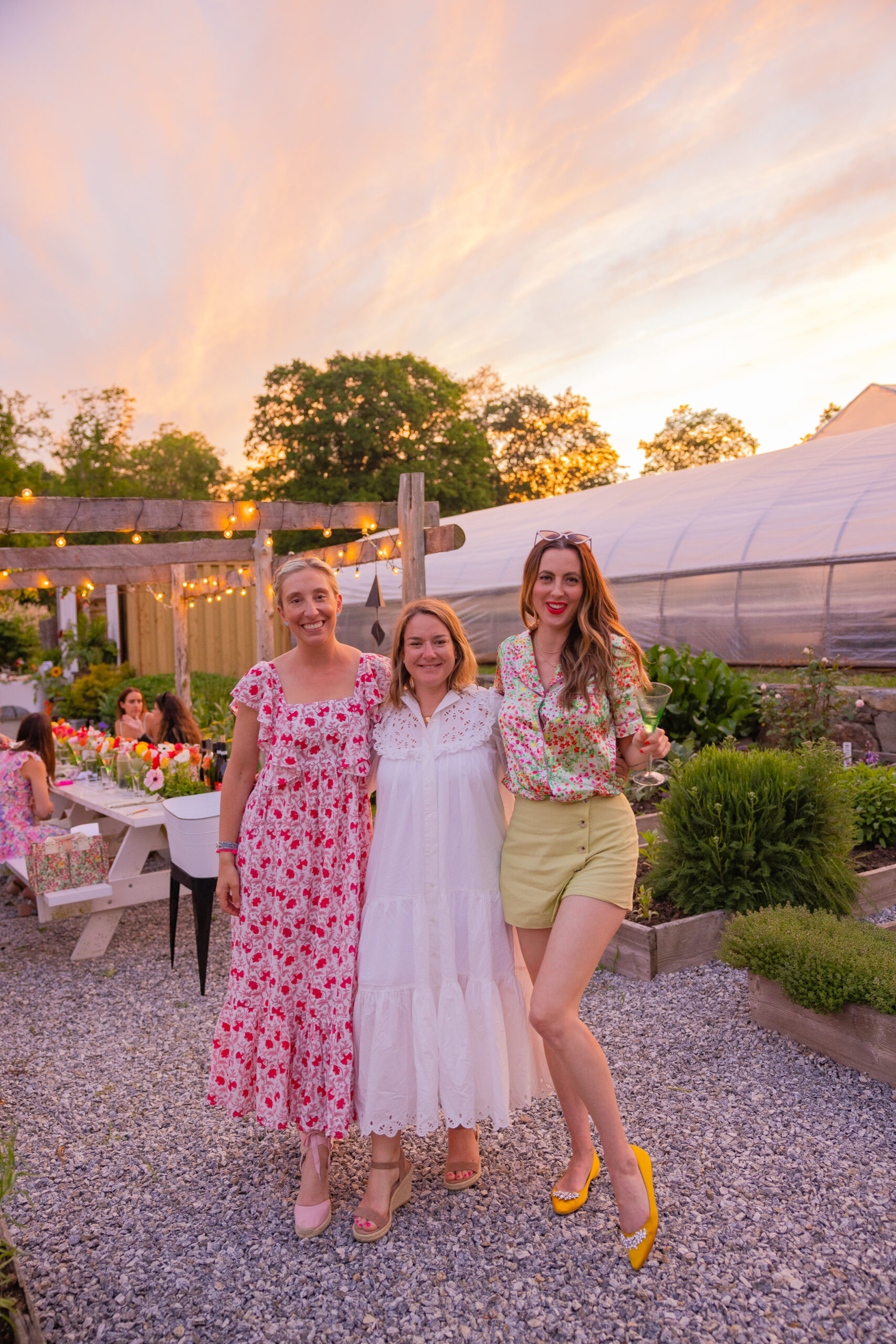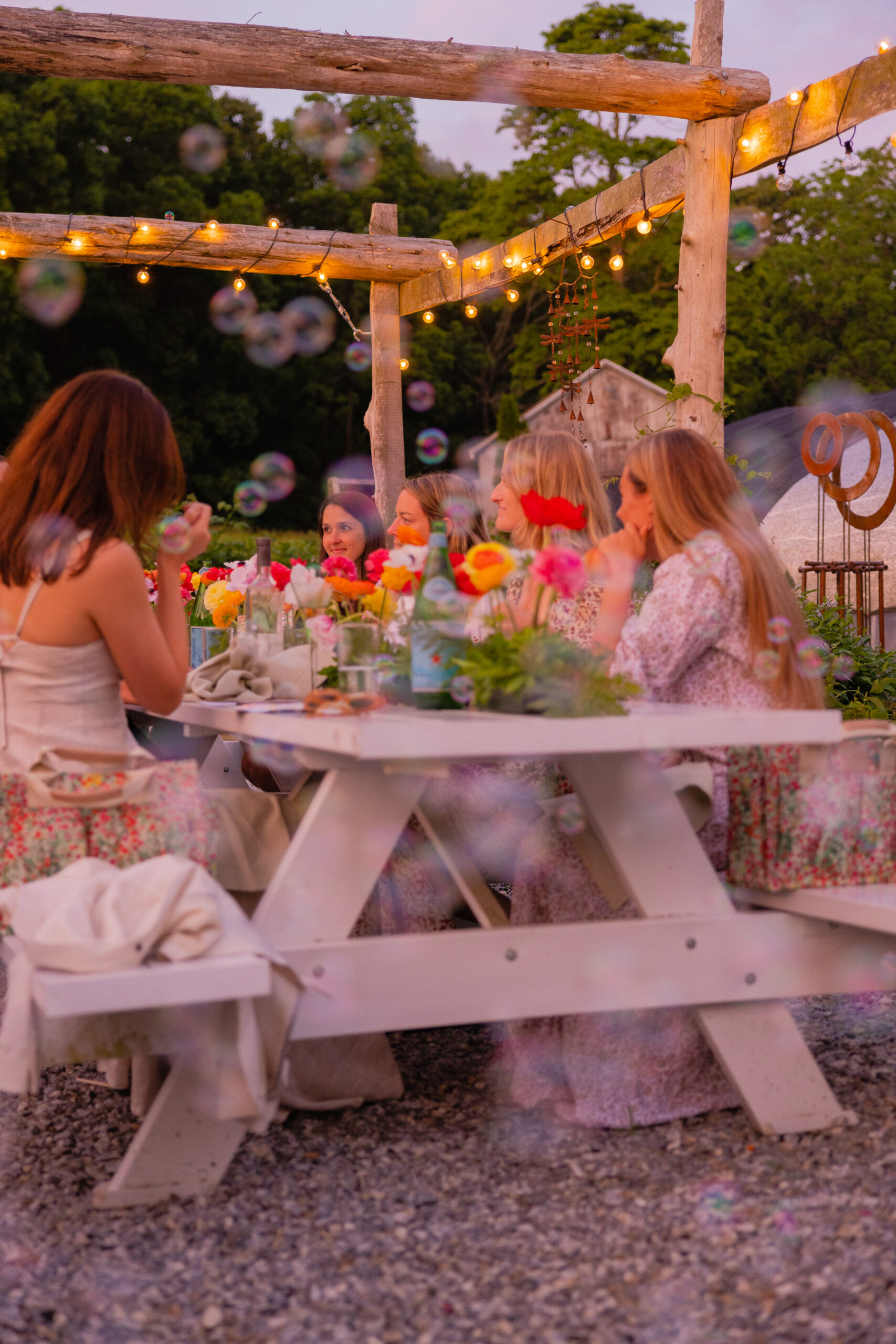 ---
Photographs by 

Julia Dags

 | Copyright © 2022 Happily Eva After, Inc. All Rights Reserved.