The following content may contain affiliate links. When you click and shop the links, we receive a commission.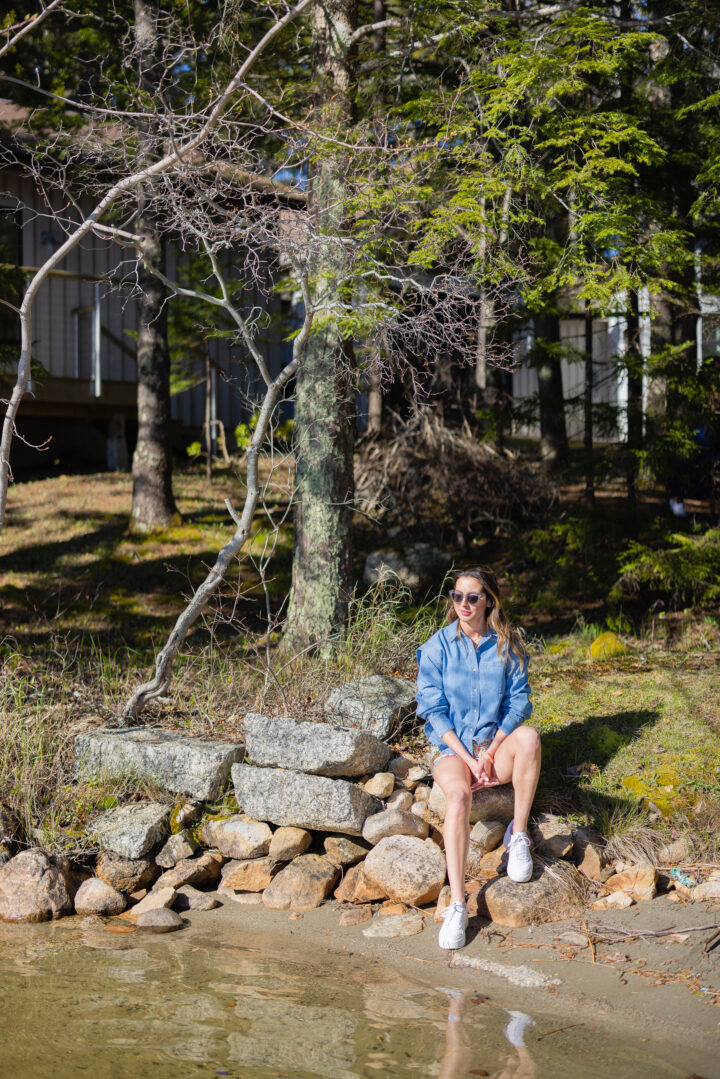 I spent my childhood visiting my grandfather in his cabin on the lake in Bar Harbor, Maine. Just a couple of rooms, with a deck that looked out on the most beautiful water, the cabin was small but always filled to the brim with family. My grandfather was a war veteran and had nine children, sparkling blue eyes, and strong opinions on the right way to peel an apple! I built fairy houses in the woods and camped out in sleeping bags on the little porch—and the scents, landscapes, and deeply regenerative respite of those Maine summers made their mark on me.
The cabin was renovated after my Grandfather passed so that our entire (enormous) family could continue to spend time there and soak in its magic. I now take my own children there every summer, on the exact same grounds that I played on when I was their age. The tiny little beach is always just as it was all those years ago, which continues to be so refreshing in today's world. I really love the mix between embracing the outdoors of Maine and its majestic beauty, and the clean, more modern lines of the lake house. We spend most of the day outside, and then the evenings are taken indoors, for puzzles and games and early nights in bed.
The lake house in Maine gives me such a strong sense of nostalgia, hope, and just the right pinch of mischief that was my grandfather's hallmark. There's always something special about a dip in a cool lake on a hot summer day! This summer for me is all about getting back to the root of what really matters: those slow mornings, food fresh from the garden, splashing until sunset, and days spent with family in a sacred suspension of time and space.
It was a no-brainer for me to design The Happily Eva After Collection Summer 2022 Series inspired by the lake house and all things Maine summer vibes! It was also SO fun to get the chance to shoot our Lookbook and lookbook video at the house itself, and in the woods and towns that have meant so much to me throughout the years.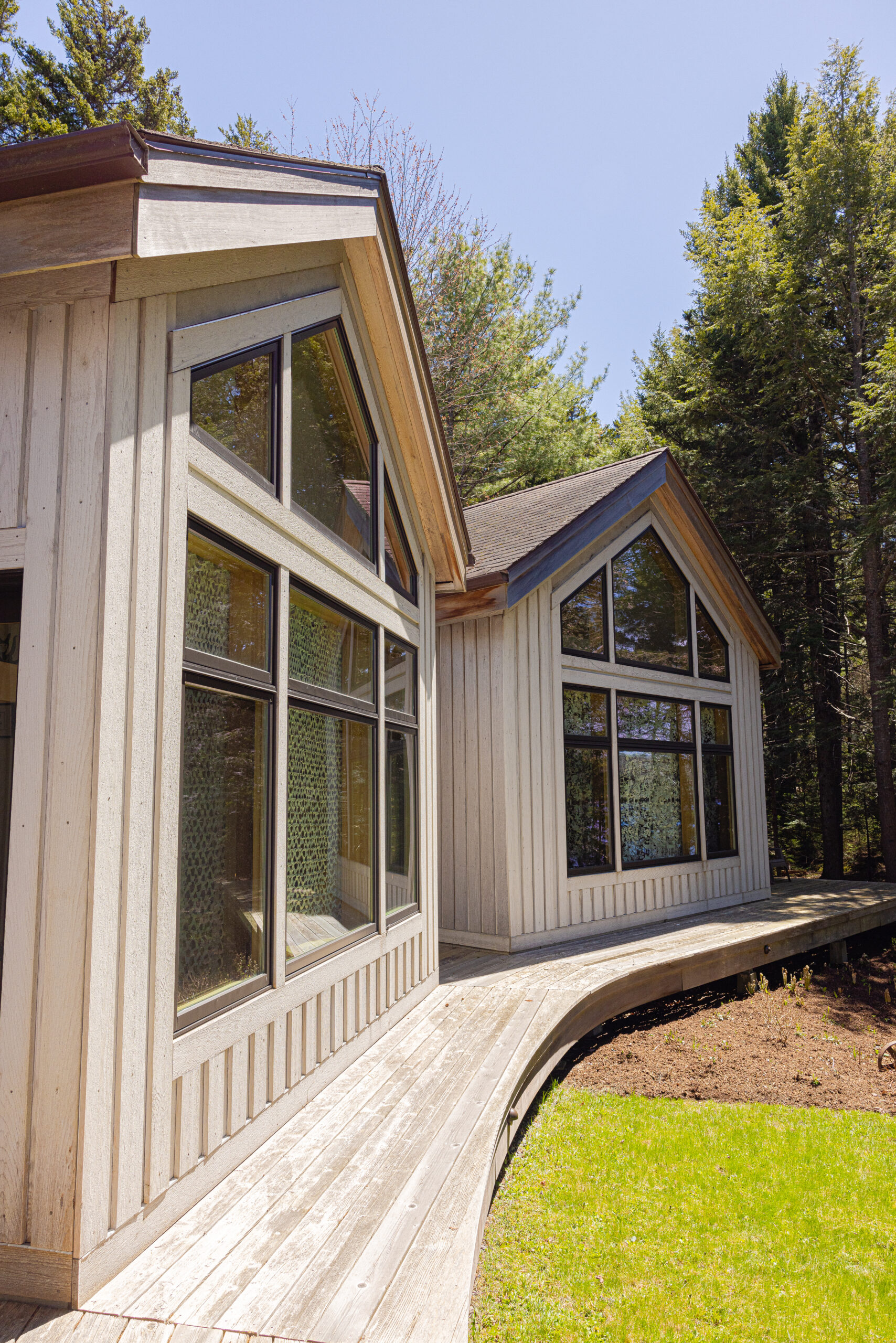 Below are all the pieces that will be in this limited-edition series. None will be restocked! I'm also thrilled to be offering our first KIDS PIECE! It's so exciting and something I've wanted for such a long time. I can't wait for you guys to see all of the actual items and our entire lookbook when our prelaunch goes live next week!
As a reminder, our prelaunch (with lookbook, line sheet, and video) will be going live on the blog on May 26th. HEA Insiders will receive a newsletter the evening before with a first look at the lookbook! The 'Lake House' Series will officially launch on June 2nd at 12 pm EST on the collection website.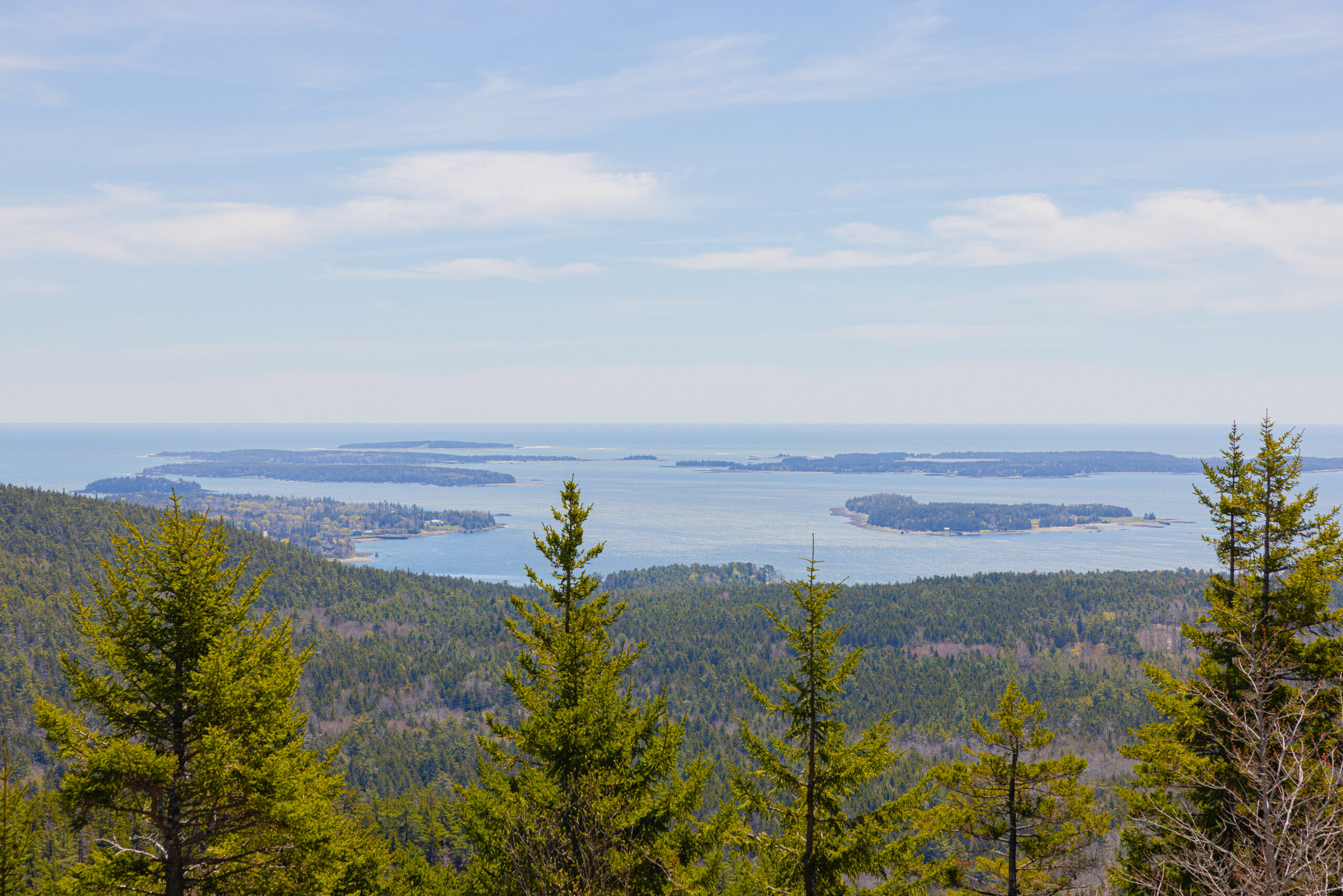 The JORDAN POND Pajamas
The cutest button-down, satin pajama set with a special print we developed with a Parisian print house to evoke the feeling of the lake house and my summers spent there.
The ACADIA Top
A cute and flattering exercise top that can be paired with its style partner, or worn alone with other separates.
The CADILLAC Leggings
The MOST buttery soft and comfy leggings in a color you NEED this summer. Pairs with the Acadia top.
The TEAM LAKE Hat
Are you team beach….team pool…OR TEAM LAKE?! We are Team Lake all the way, and we created a hat for our friends who feel the same!
The BAR HARBOR Bag
Our first HEA Collection bag! This canvas utility bag was designed as a "lake bag" alternative to a beach bag, has lots of compartments, can be rinsed out, but also can be worn as a super chic purse!
The DAISY Studs
I'm already swooning over these beautiful and dainty gold-plated studs that are perfect worn alone or in an earring "lineup".
The LAKE HOUSE Candle
This candle is made from all-natural wax, with a non-bleached wick, and is hand mixed and poured in Newtown, CT using essential oils– so it's super safe for the whole family. The scent is what summer dreams are made of! Can't wait to share full details on the scent blend.
The MAJOR Sunnies
Introducing our FIRST kids' product! These unisex summer sunnies for kids are SO fun and cheerful and inspired by my personal style icon: Major James.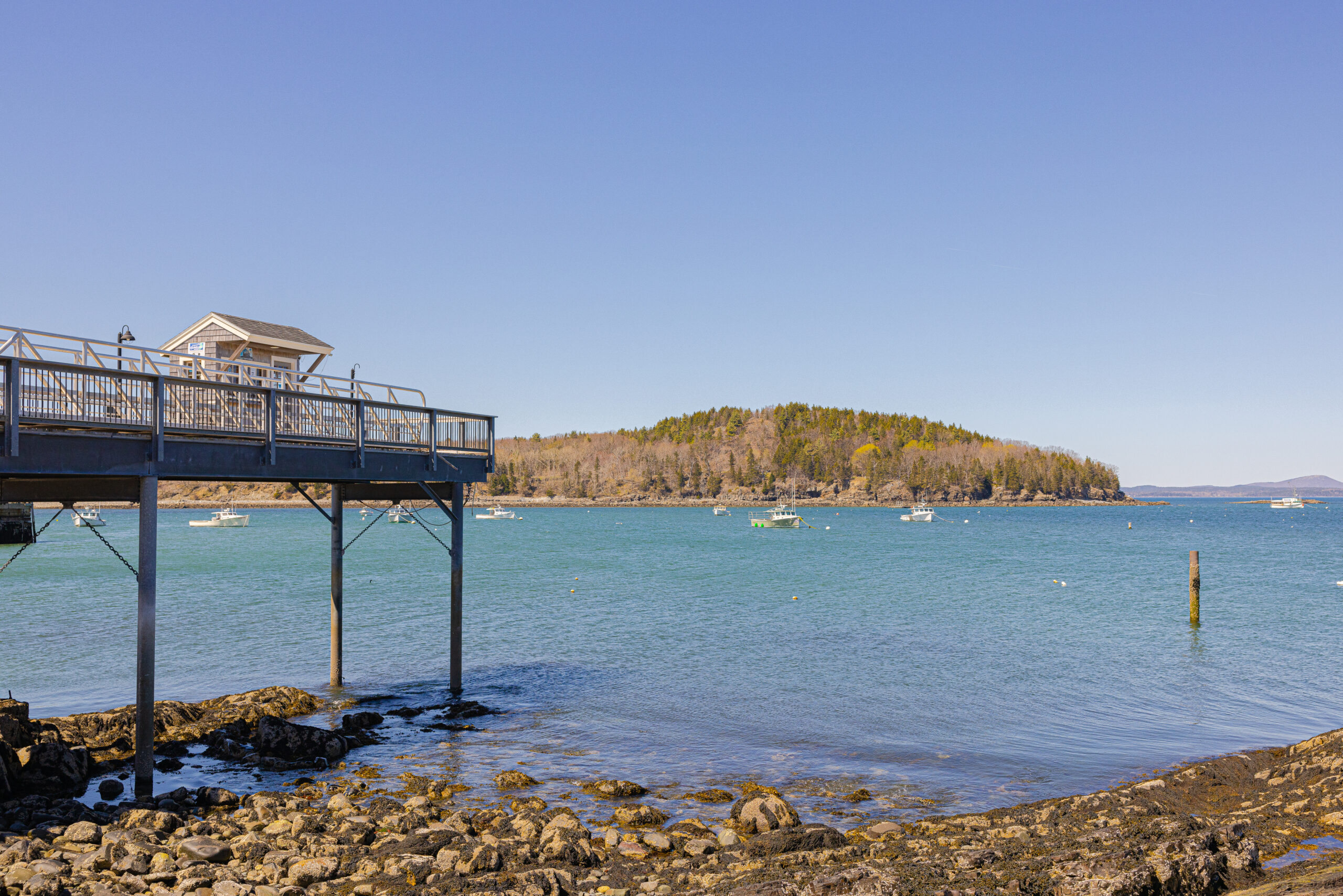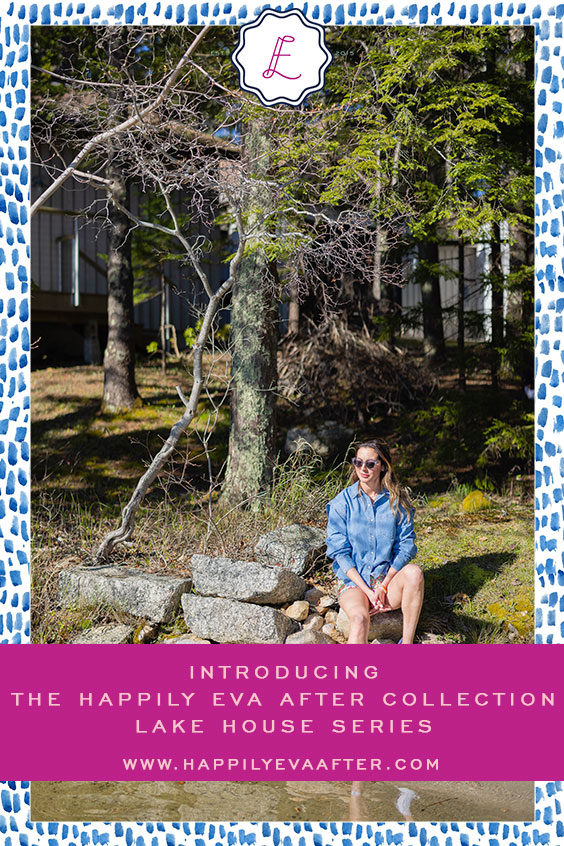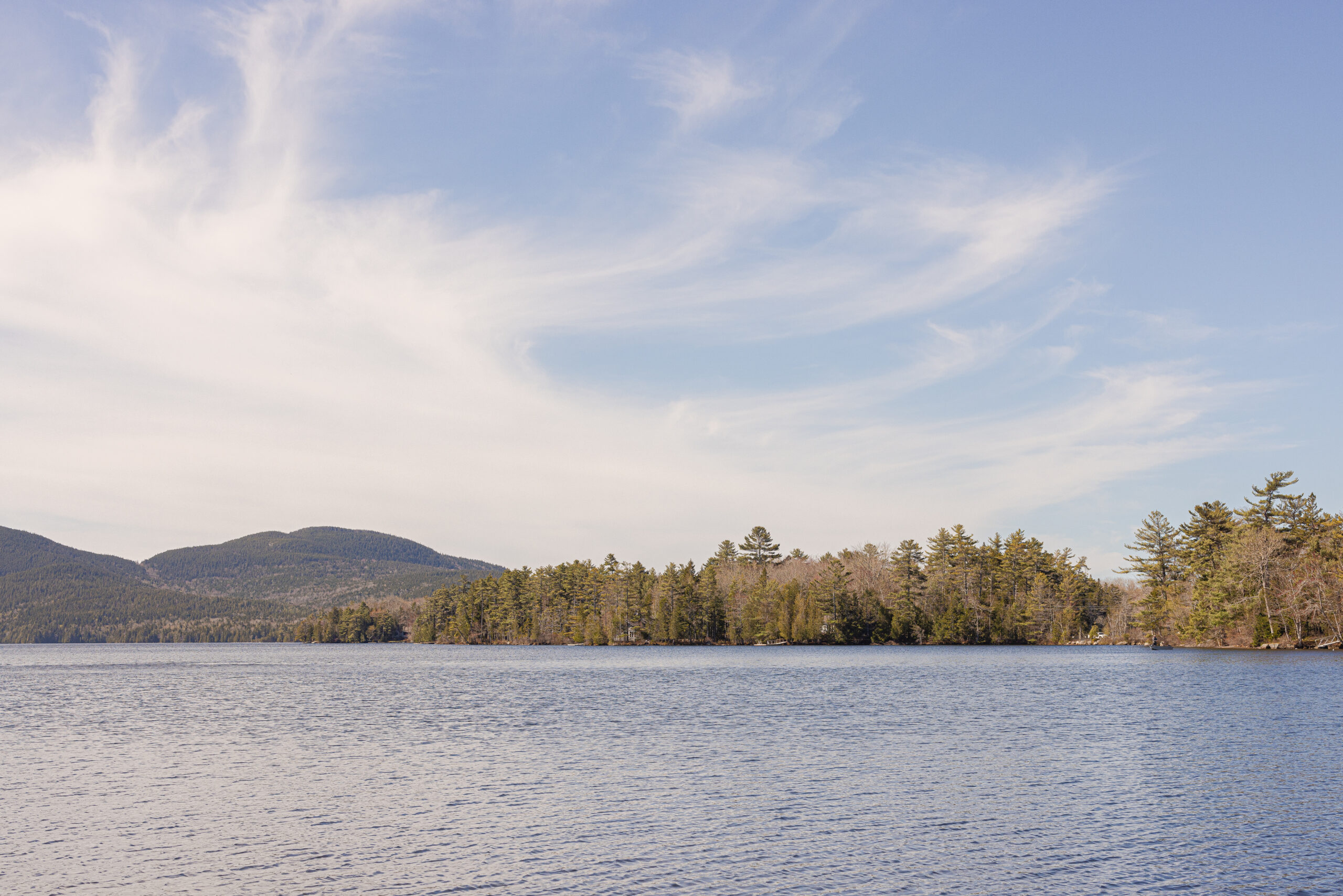 ---
Photographs by 

Julia Dags

 | Copyright © 2022 Happily Eva After, Inc. All Rights Reserved.