The following content may contain affiliate links. When you click and shop the links, we receive a commission.
We arrived home from our family trip to Maine this week, and the experience was just what we needed. First of all, it was Mateo's first year at our home there, and it was Ian's first time visiting with us! It was also our first family vacation with Ian, just the five of us. Such a big milestone in so many ways. For those of you who haven't read my Maine vacation recaps, I grew up going to our property in Bar Harbor throughout my childhood. It was my Grandfather's cabin (my Mom's father), and it's right on a lake and surrounded by woods. When my Grandfather lived there, it was a tiny cabin with barely enough space for us to stay over. But we still did, and many of our relatives did too. I have so many fond memories of summers spent with cousins, aunts, and uncles– and of course my Grandfather. He loved singing, fishing, and cooking, and had the twinkliest blue eyes. After my Grandfather passed, my mom renovated and expanded the cabin to include more space. We've continued going there ever since, and my cousins still bring their families up there as well. It's such a special thing to have a property that holds so much meaning that all of us can raise our children visiting as well. It is still surreal to me to watch my own children splashing on the edge of the lake among the exact same trees I walked between at their ages.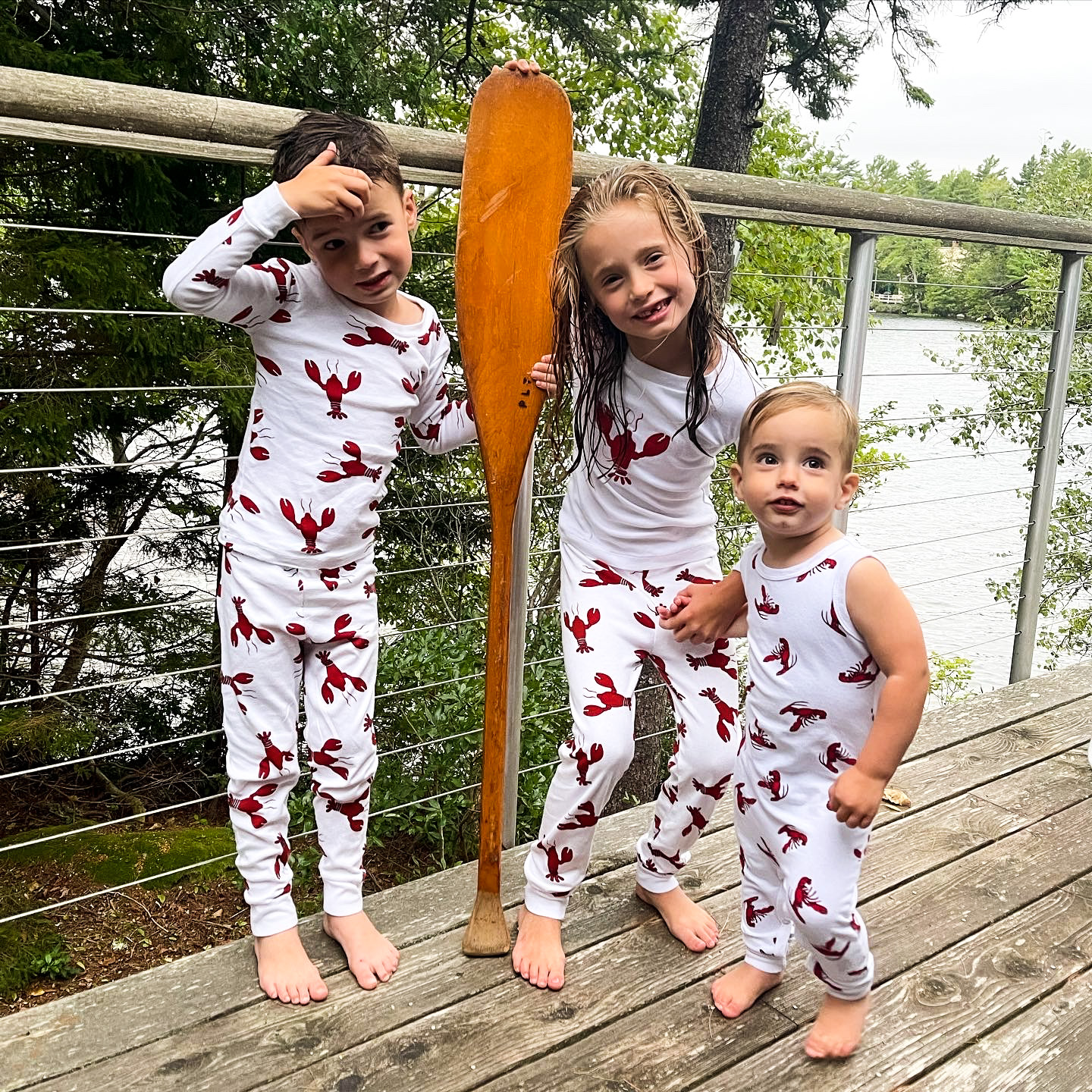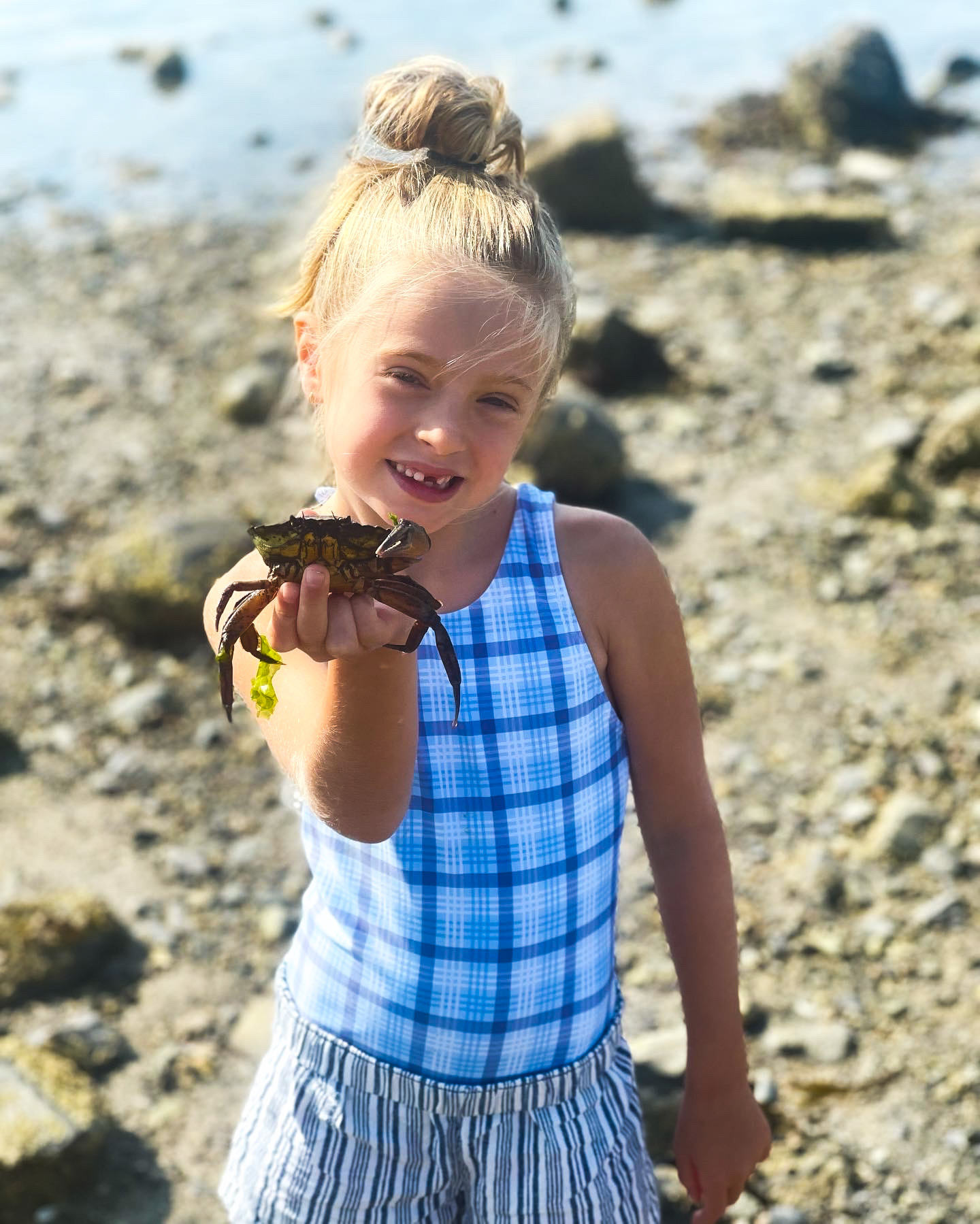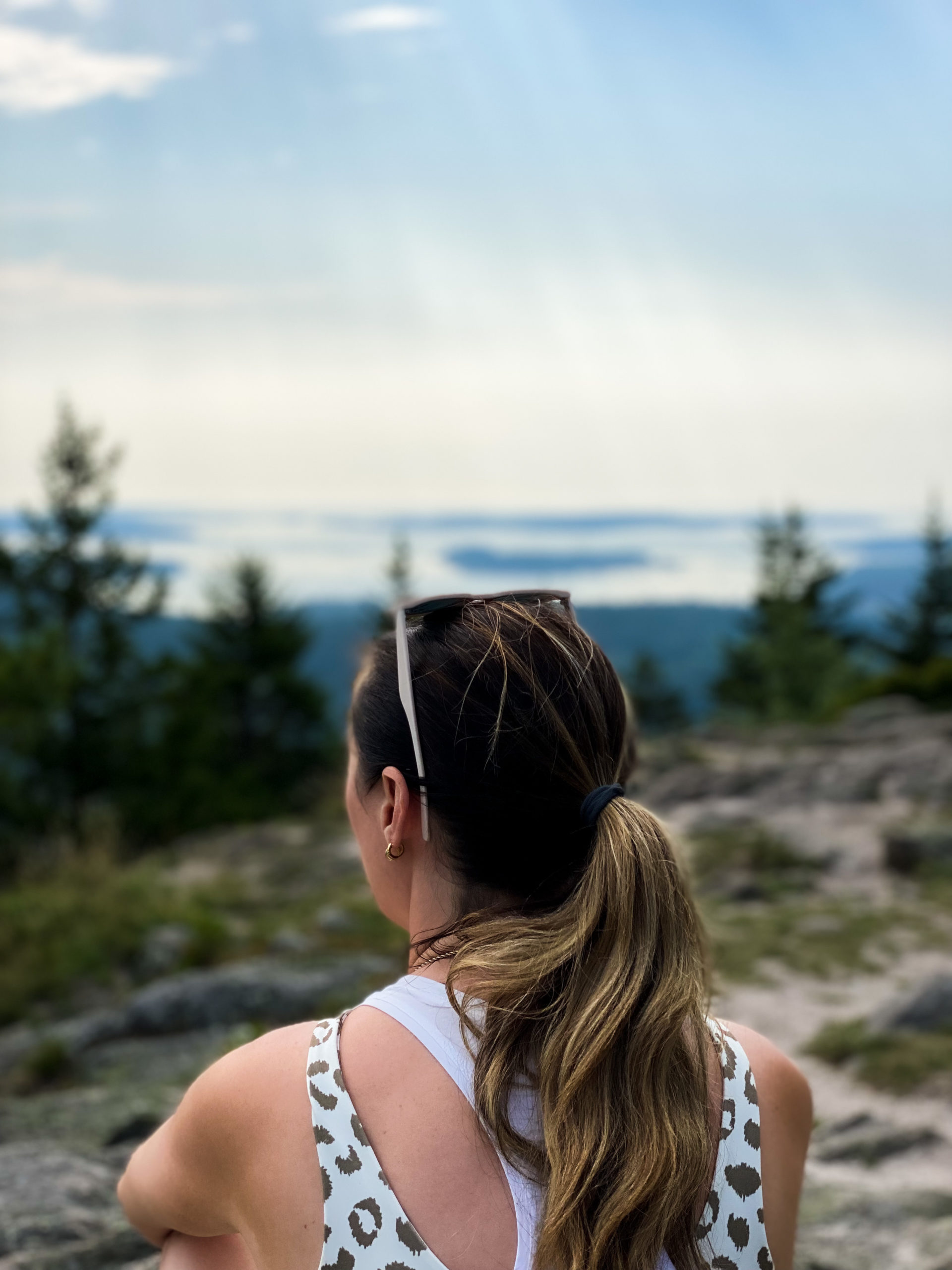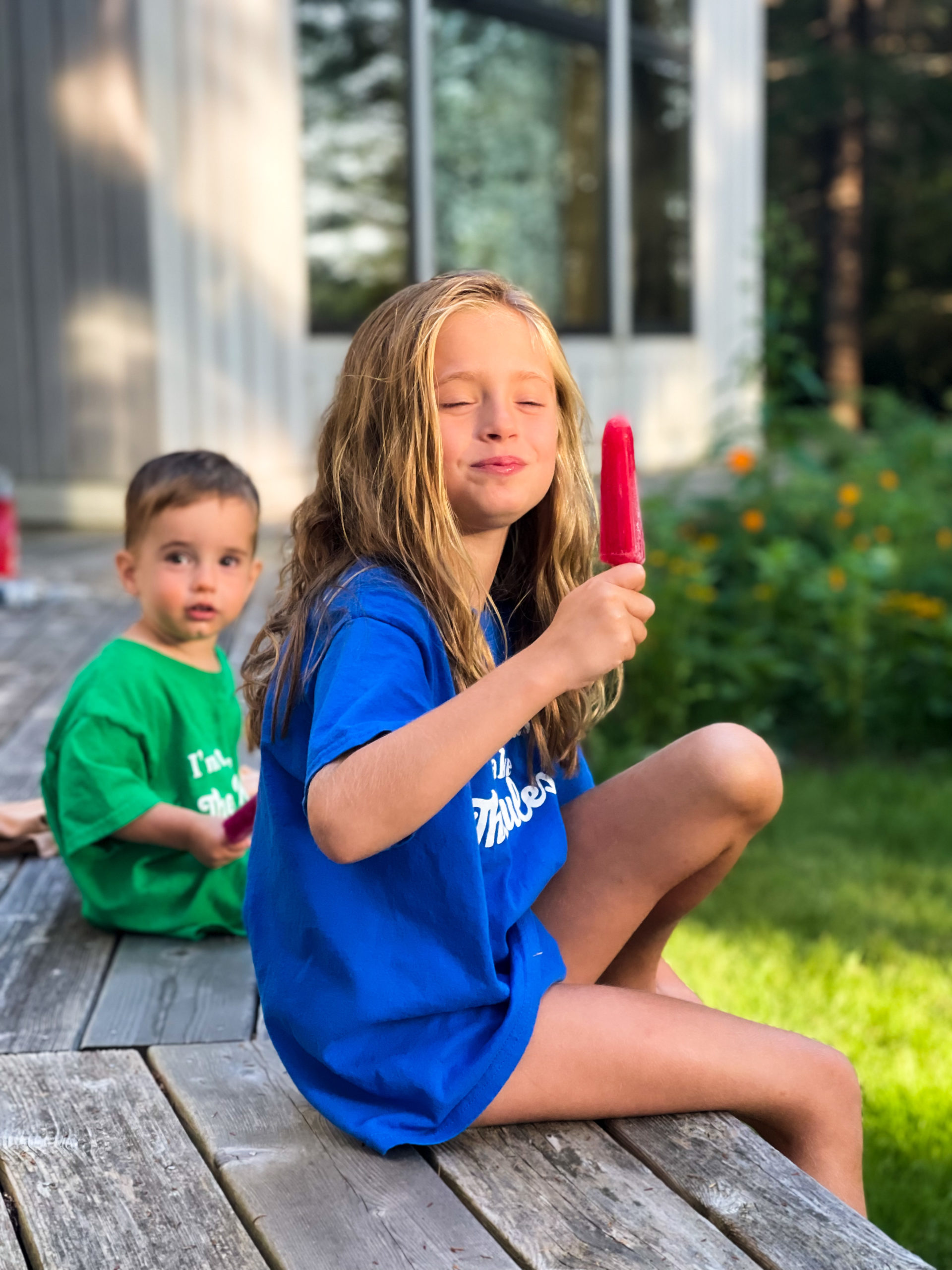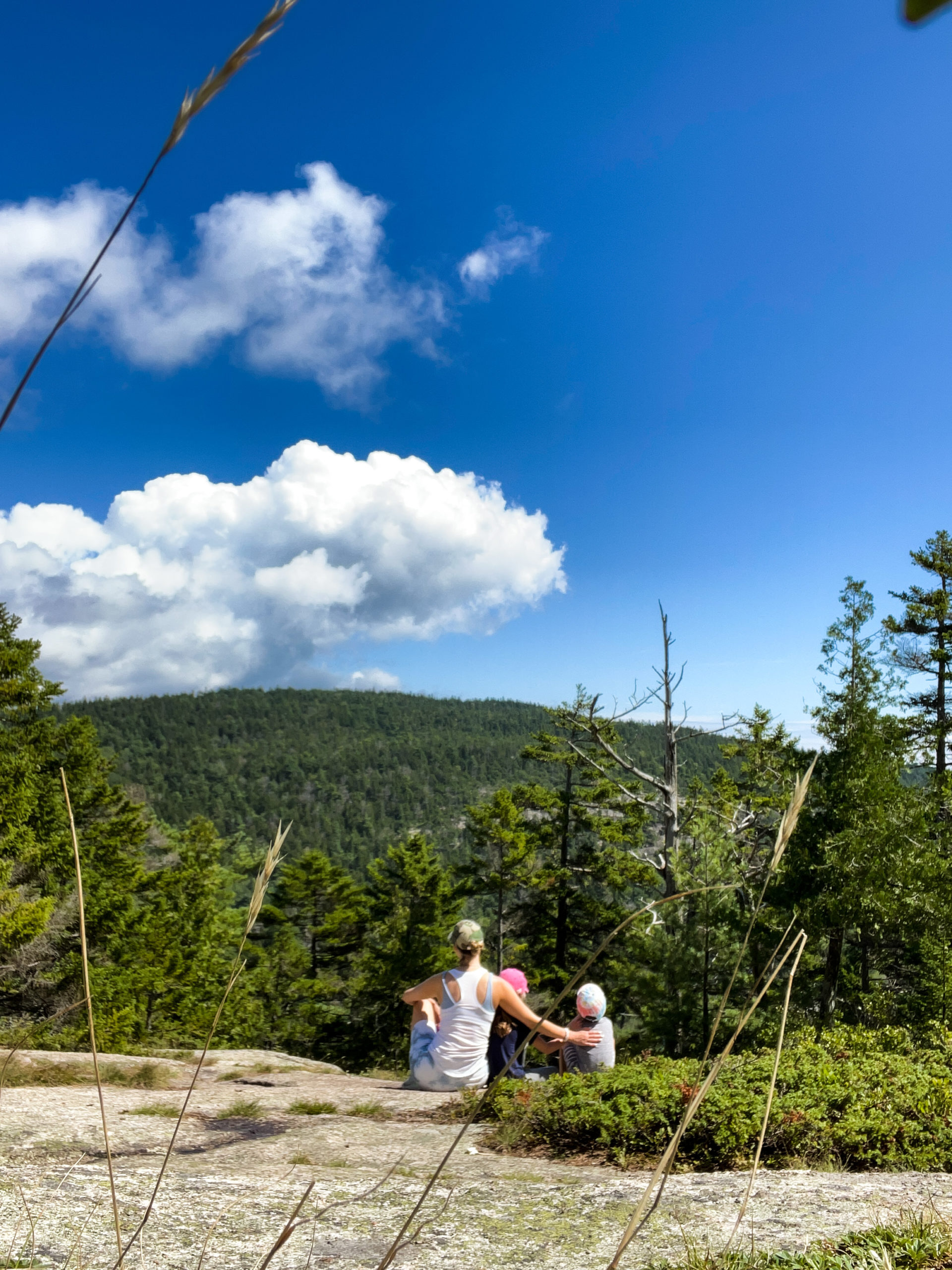 This last trip was so fun, but to be honest, it was also EXHAUSTING. Mateo is at a really tough age for travel. I had forgotten how hard 15-24 months is with toddlers. He is into everything, running from one place to the next, and never wants to sit still to eat or take long car rides. We had expected to show Ian a lot of our favorite restaurants in the area, but it ended up being so hard to take all three of the kids out to eat that we barely did it. Instead, we visited a couple of our favorite spots but mostly cooked at home. Luckily, we had incredible weather the entire time, and we were able to be outside the entire day. The big kids even did some pretty impressive hikes! One of our favorite activities with all three kids was walking over to Bar Island at low tide when the water reveals a sandbar passage to the cutest island off of Bar Harbor. There are so many tide pools to explore, and even a kid-friendly hike you can go on, once you reach the island. The kids loved exploring there, and we met so many cute families.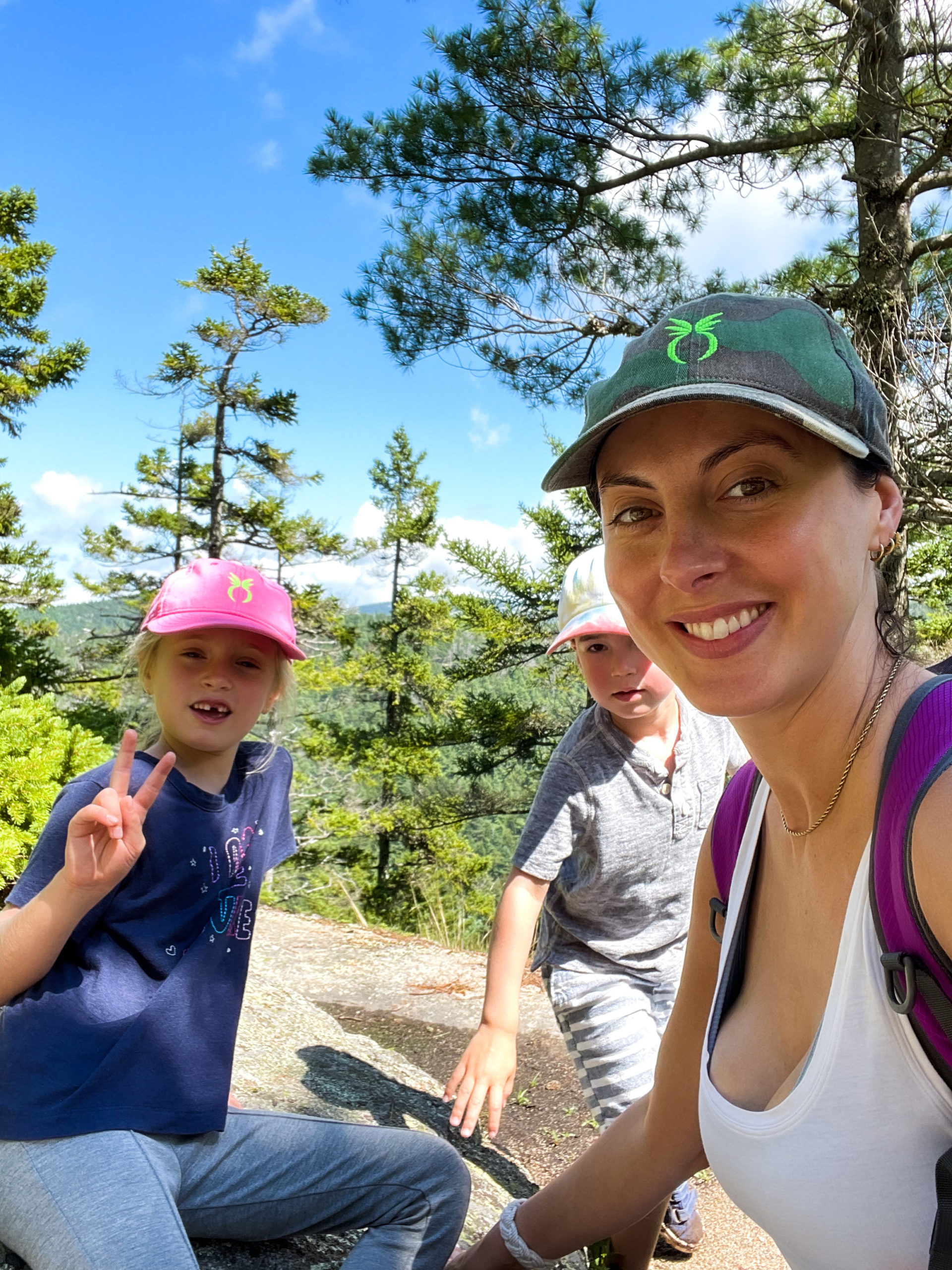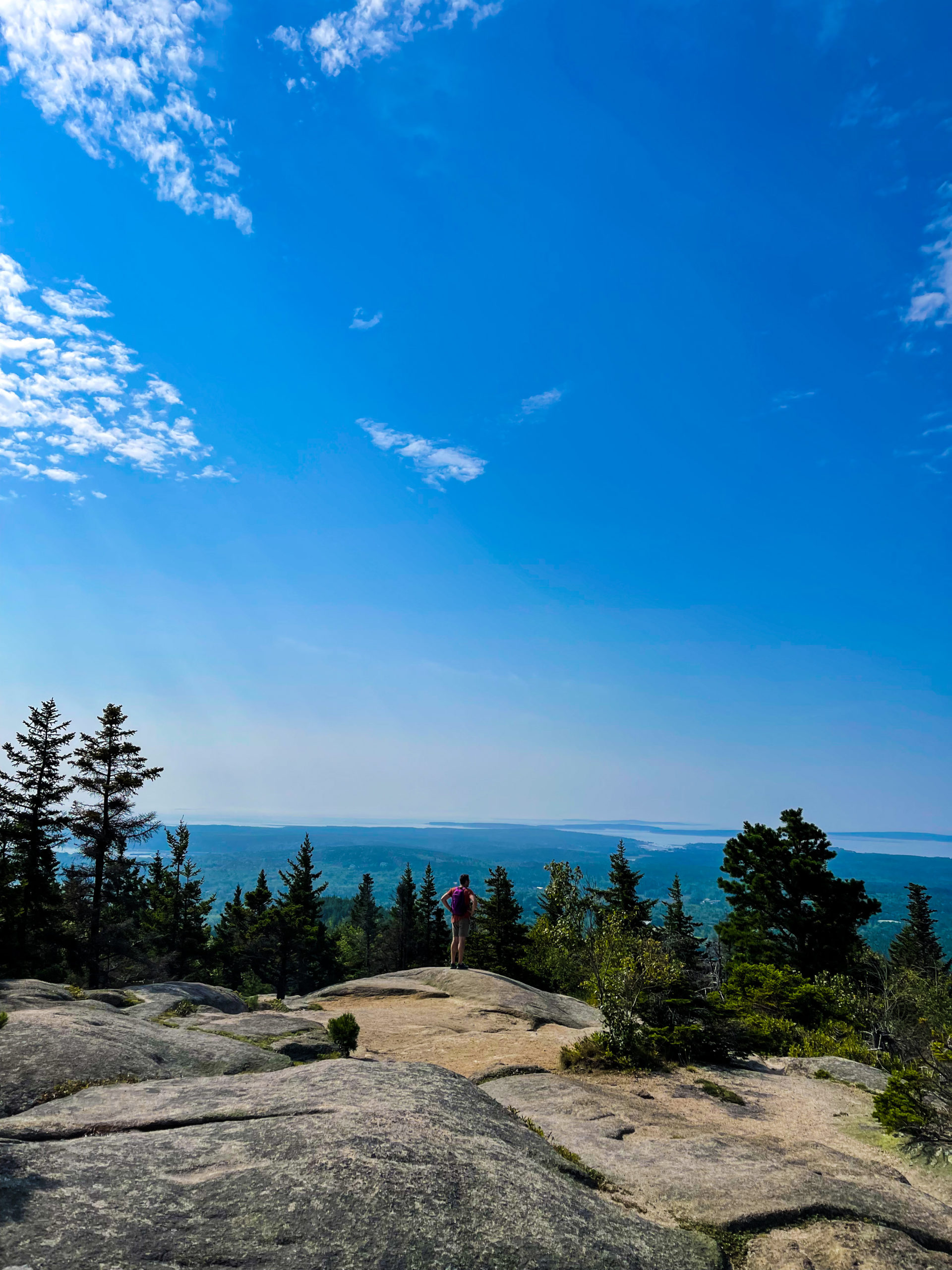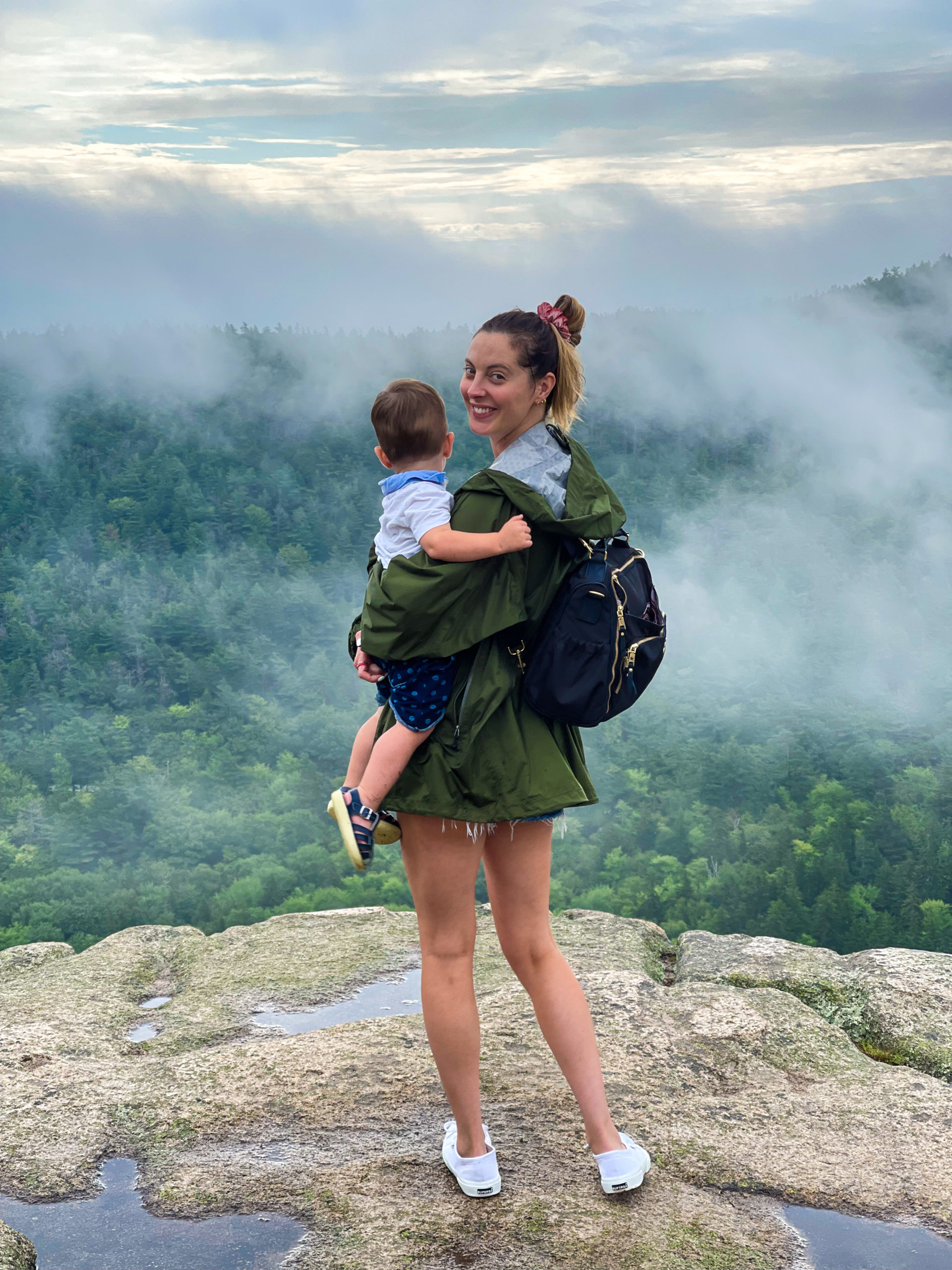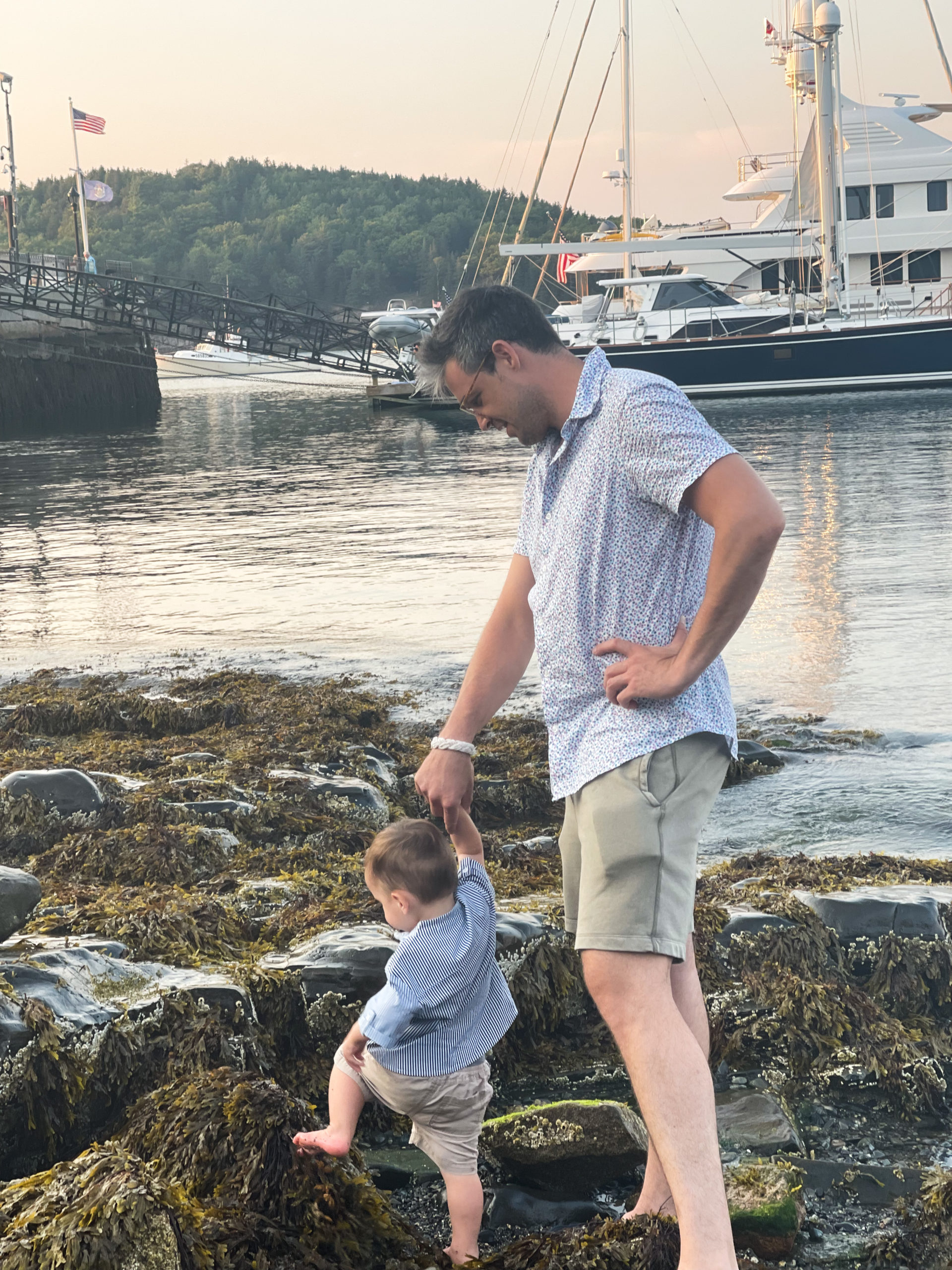 On a personal note, it was also really special to share such an intimate location with my new partner! I think sometimes somebody can't completely know you until they know the people or places that mean something really deep to your soul– and watching Ian enjoy Bar Harbor so much and create memories with us was truly special. I'll admit that all five of us were happy to get home at the end and sleep in our own beds, though! Traveling with small kids is tough, and really drains you. I'm looking forward to next year…and maybe bringing one of my younger cousins or sisters to help out with the kids. LOL. 
Let me know if you have any questions on any of the outfit pieces pictured in these photos and I will do my best to link for you!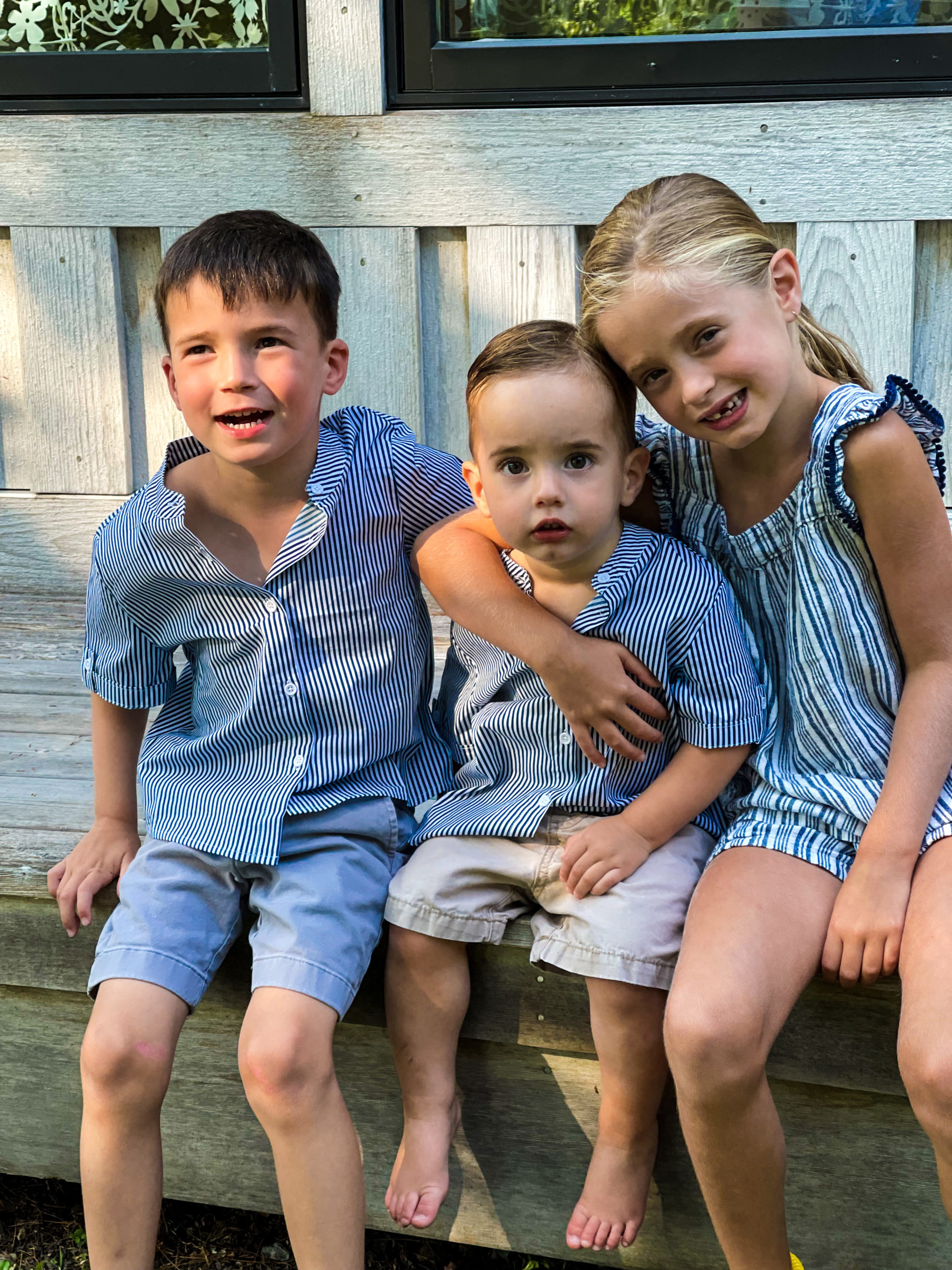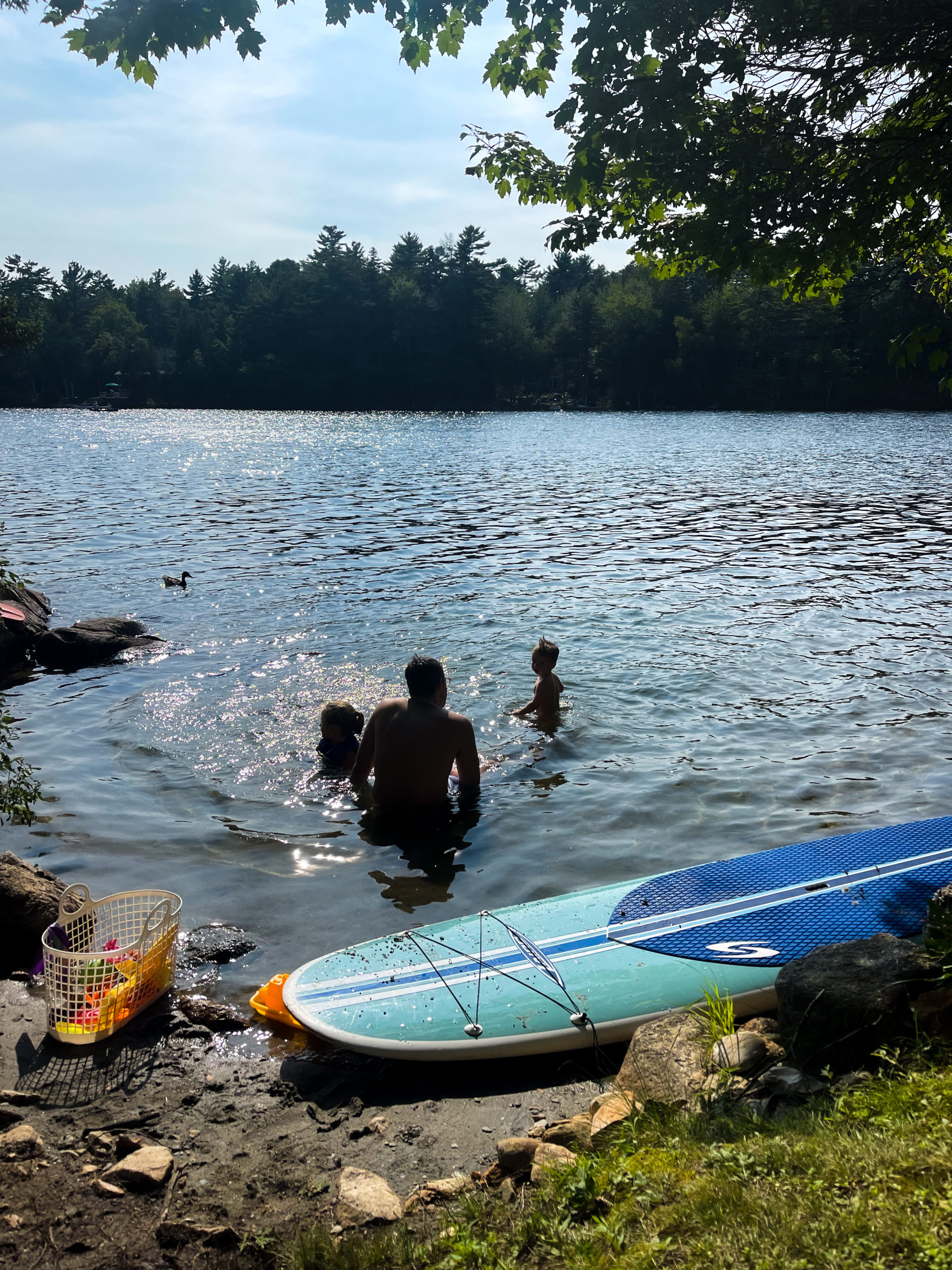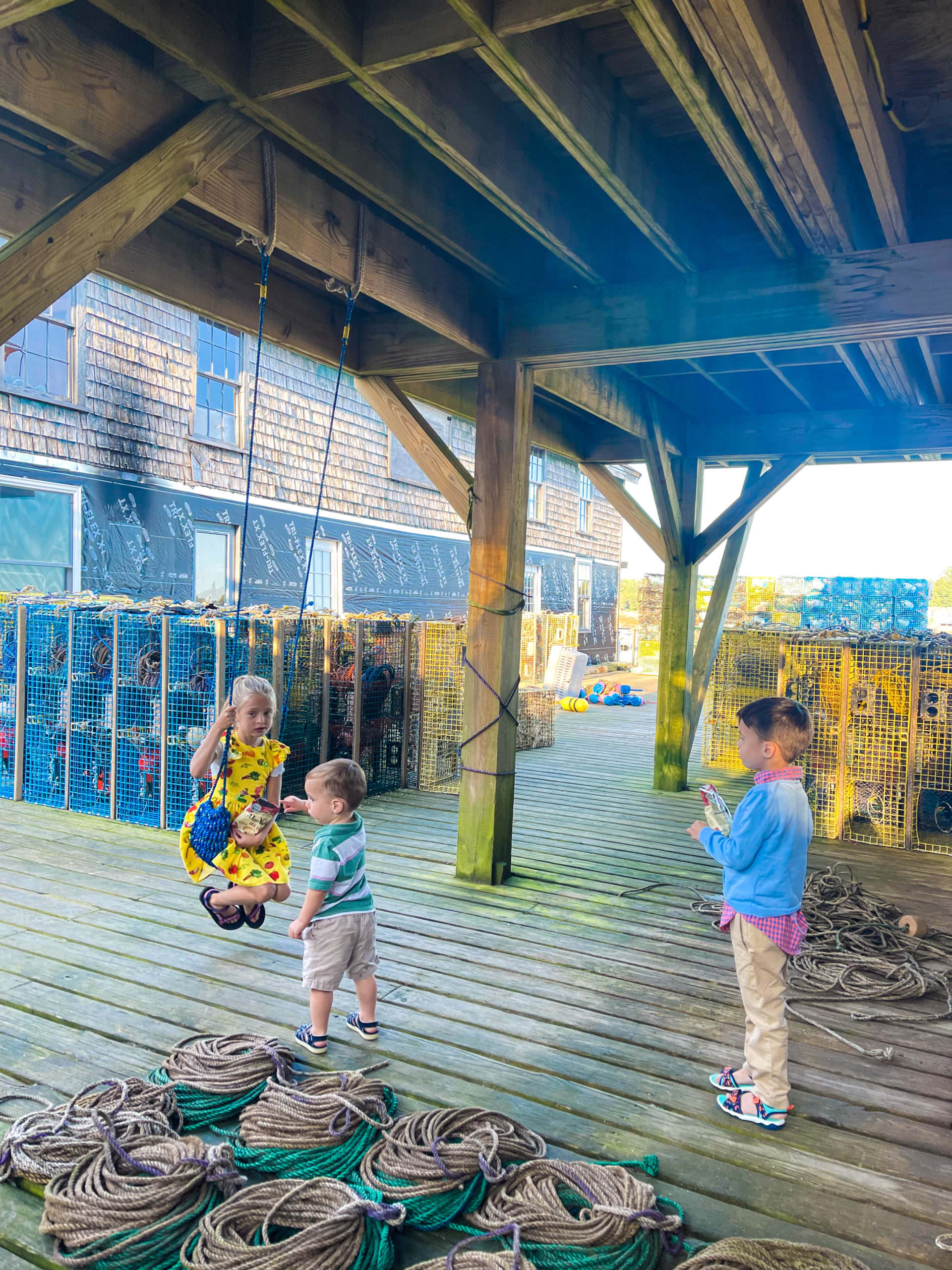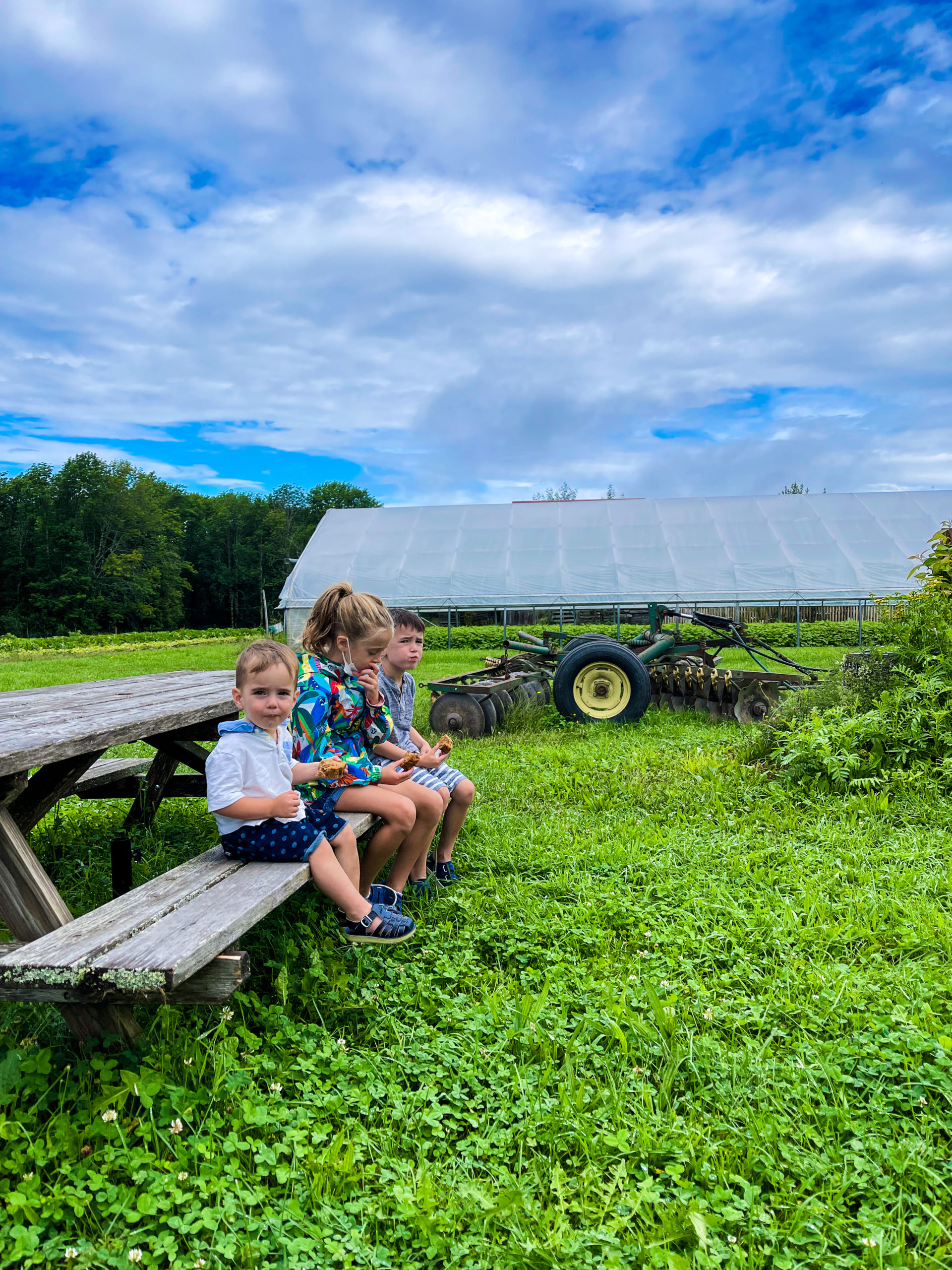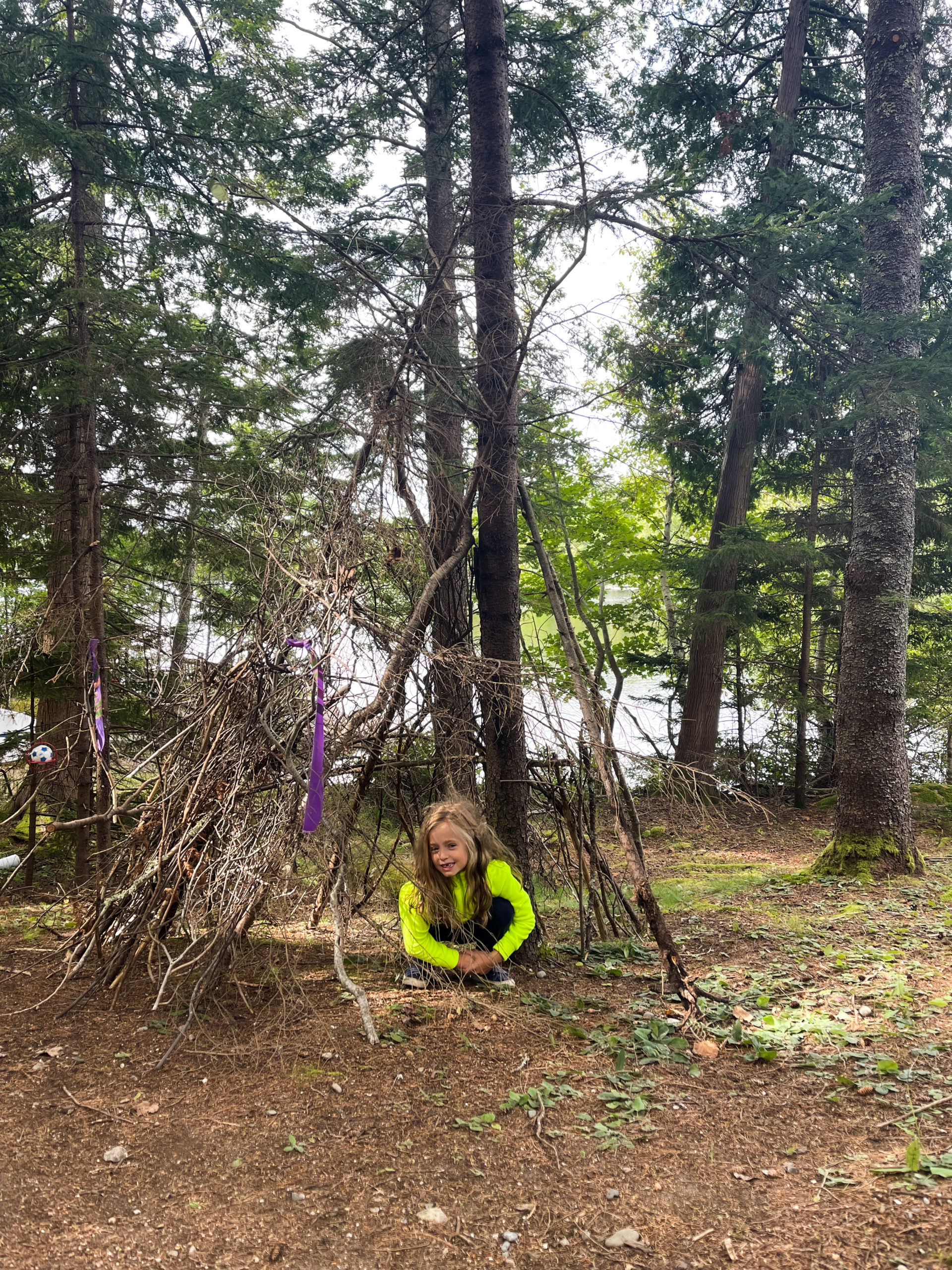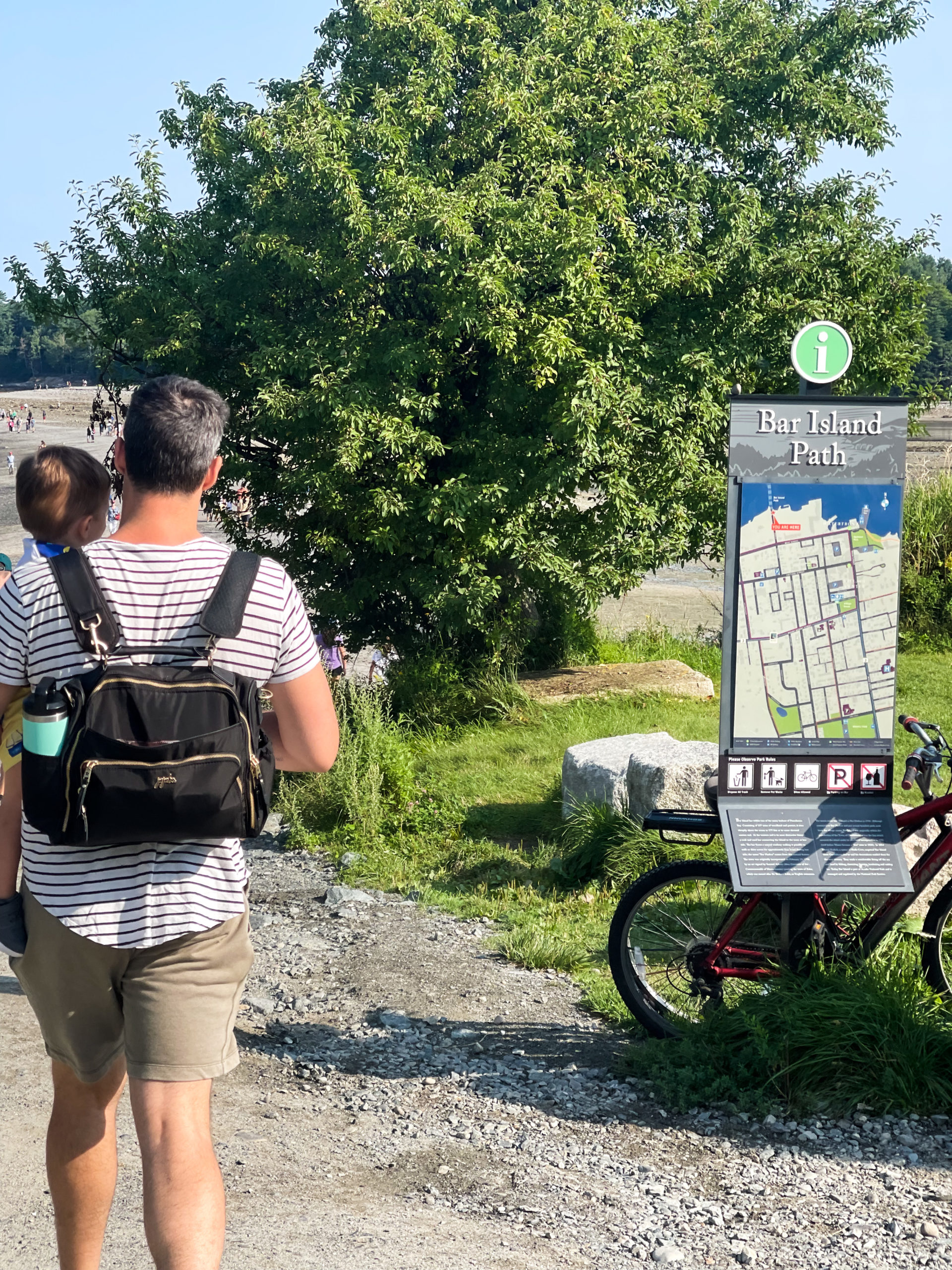 ---
Copyright © 2021 Happily Eva After, Inc. All Rights Reserved