The following content may contain affiliate links. When you click and shop the links, we receive a commission.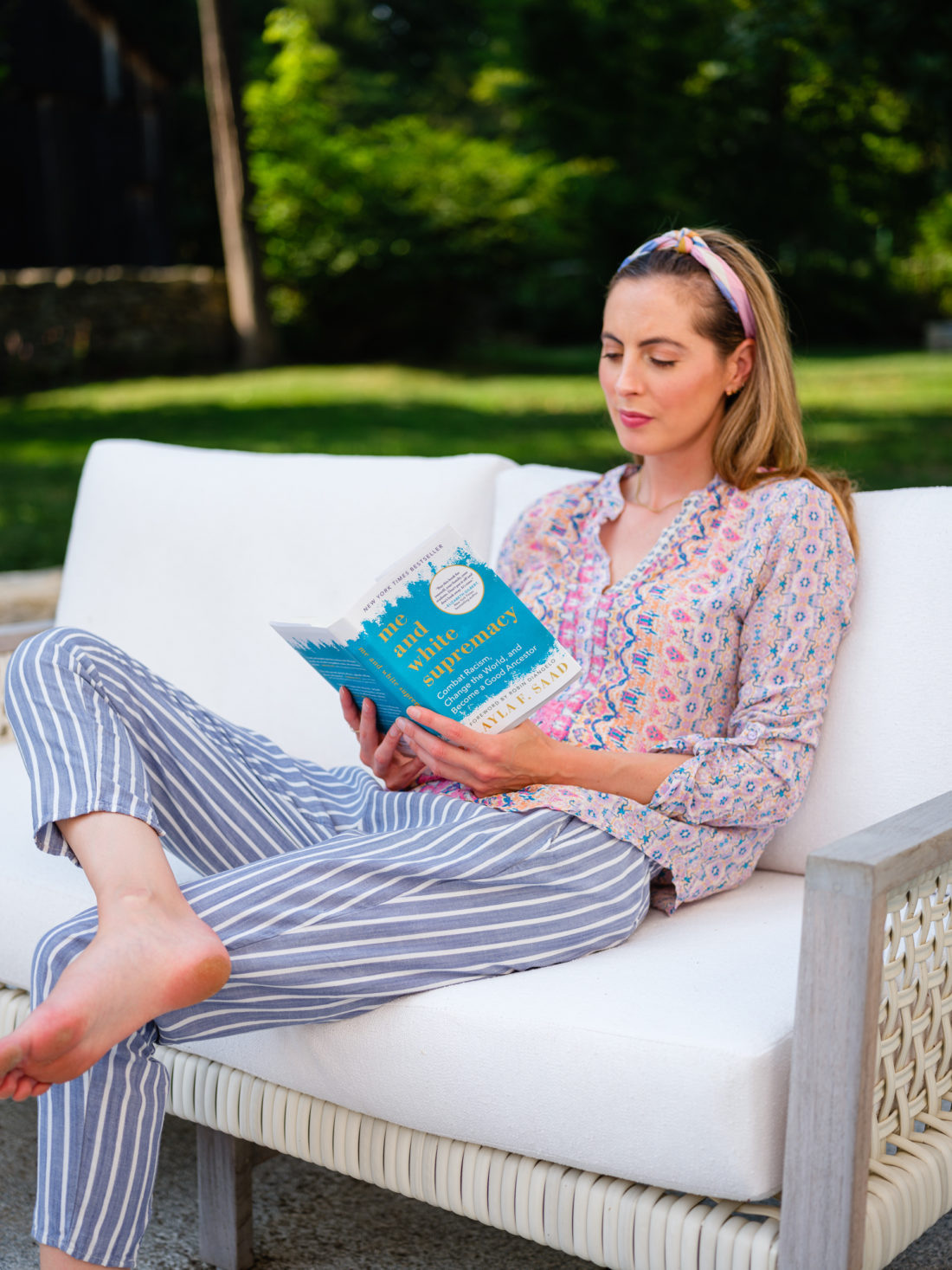 I was so honored to tackle our first book in the new HEA Essential Antiracism Reading Book Club with you all last month!
I've been learning, and unlearning, so much in this process and it's been so much more dynamic to share in the experience with all of you.  I was really grateful to the women who joined me and shared their experience reading "Stamped" during our IG Live meetup last week. I am really looking forward to hearing from a lot more of you, so please share the screen with me this month if you can!
This month's book is 'Me And White Supremacy' by Layla F. Saad. This book was sold out for a while, and I'm so happy it's finally available now! I'm really excited for this one, because it has a journaling component to it, with prompts. Self reflection is probably THE biggest factor in long term change when it comes to this type of work (thank you to Aundrea Tabbs-Smith for voicing this during our IG Live we did last week!) and journaling really helps to get thoughts out and aid in reflection.
I know from writing this blog that sometimes you aren't even aware of a thought process or road block until you start writing about an experience, and then the simple measure of actively thinking about it can create so many epiphanies. I'm looking forward to looking at myself and my behaviors critically while reading this book! Remember that needing to do better with something (anything) doesn't make you a "bad person".  In fact, only a strong and loving enough person CAN admit to mistakes.  Growth can be really uncomfortable, and that's ok. Let's walk through the discomfort together.
Please read along with me, and add our meetup to your calendar! For this book, we will be meeting up on IG Live on Tuesday, September 8th, at 8pm EST.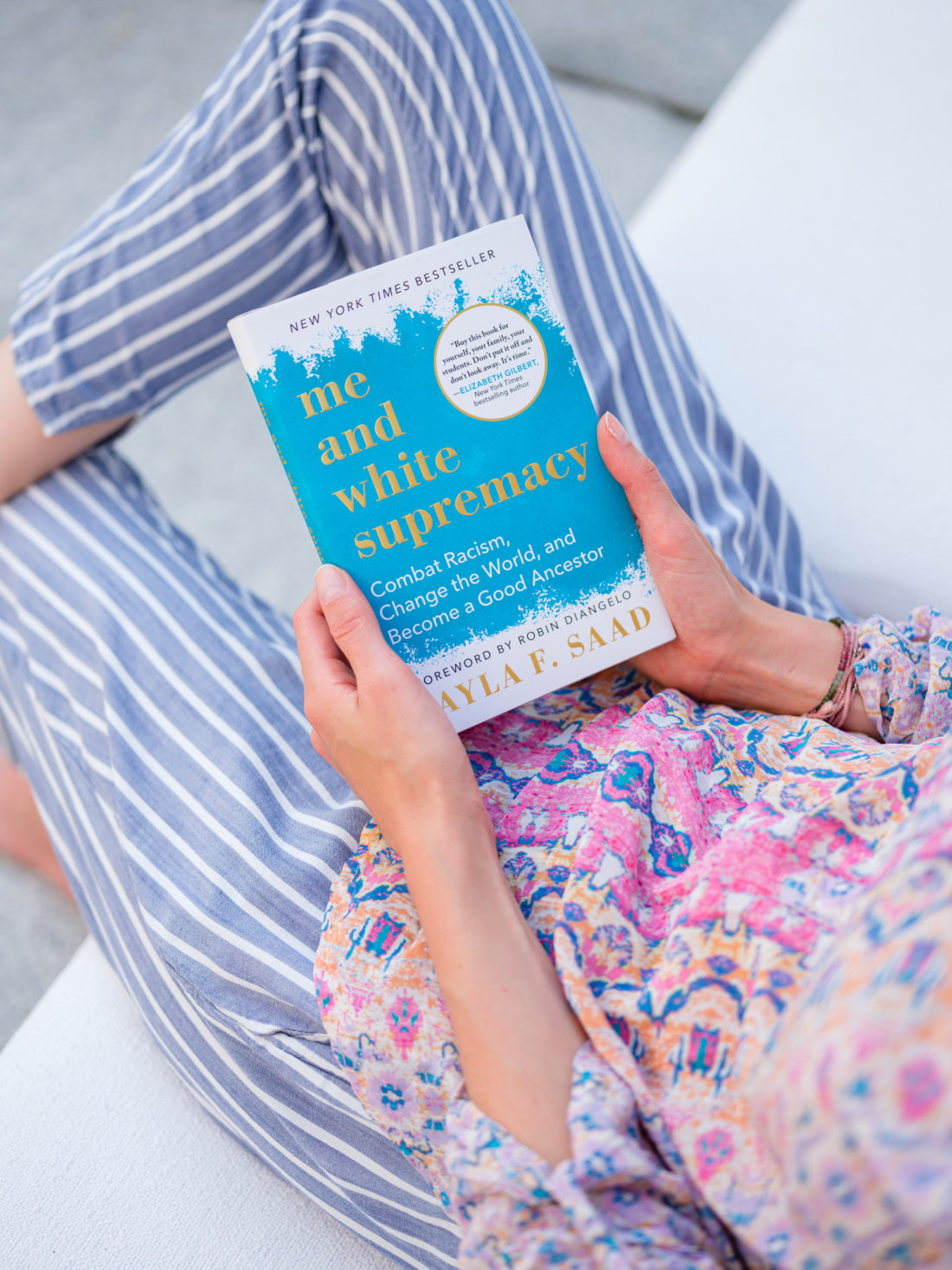 Photographs by Julia Dags