The following content may contain affiliate links. When you click and shop the links, we receive a commission.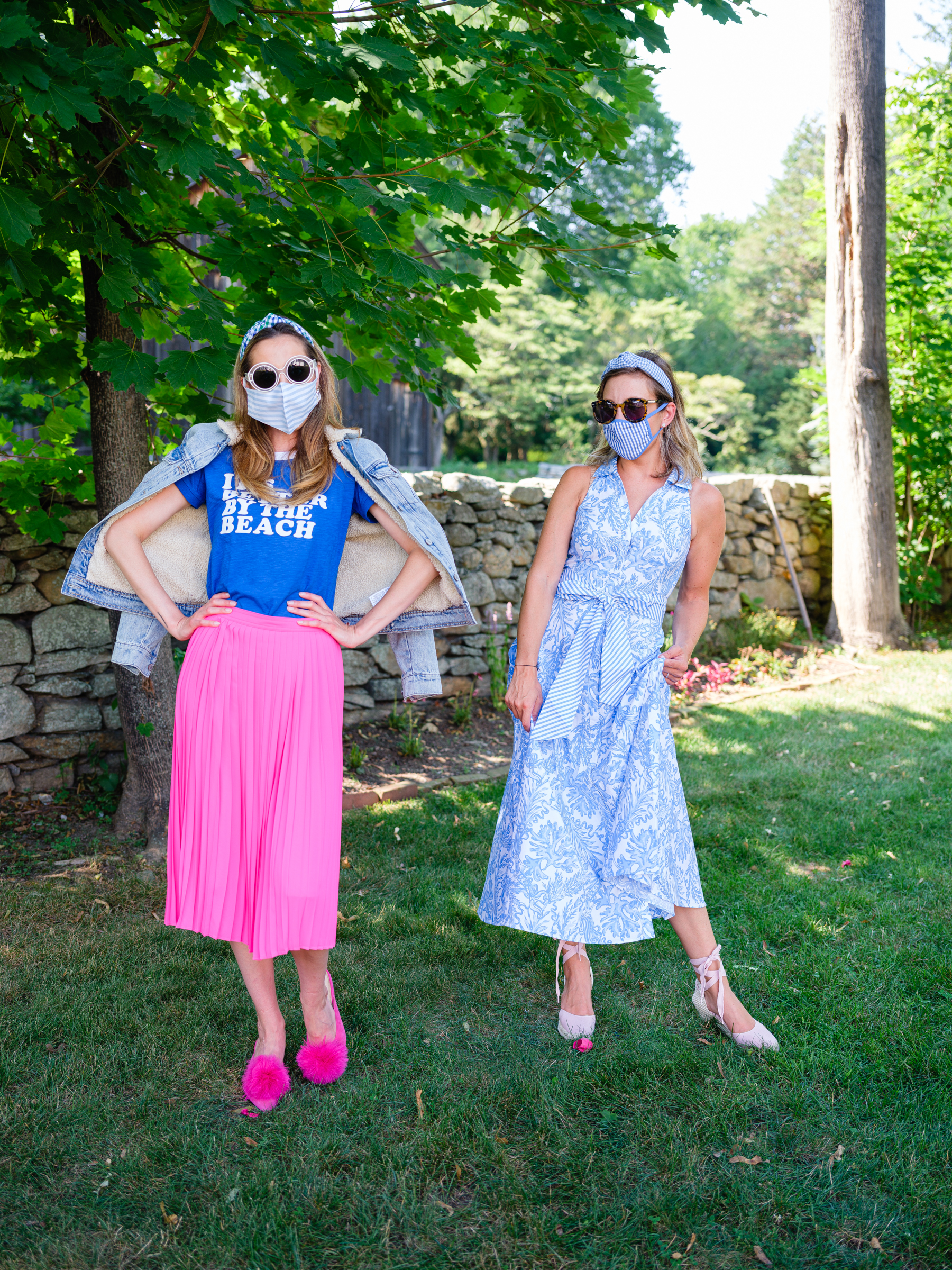 It's been really hard not to get together with friends as much as I'm used to this summer – especially when I feel like I need to commiserate with them the most! Single motherhood to three kiddos definitely feels like something you want to dish to a girlfriend about IN PERSON from time to time. Ugh.
Anyway, my friends and I have been finding some fun ways to interact with each other, like socially distanced walks, cocktail hours 6 feet apart, and BYODinners on the beach.  My friend and I (Julia Dzafic, of lemonstripes.com) are now neighbors and we thought it would be fun to create a little content together this summer too! (We've done some fun Quizzes over the years: check out our Holiday Style Quiz, and our Motherhood Quiz!)
One of the many things I love about my friendship with Julia is how totally different our styles are. We're always are laughing about it. Pre-COVID if we were shopping we'd literally pick off the rack the last thing the other person would ever choose! I would say the one commonality is that neither of us shy away from bright color and pattern. Julia and I have always thought it would be really funny to style each other for a day as the other person! Since we both have zero plans these days (LOL) we figured it was as good a time as any to choose clothes for each other and dress up!
This blog post isn't about anything deep, it's really just a couple of besties having a laugh and goofing around, but maybe that's just what we need on this fine Thursday? Let us know how we did styling each other, and make sure to visit Julia's post HERE.  I love both of these looks for Summer!
Side note: we shot this outside in my backyard and my kids were ULTRA confused. hahahaha. I think the proof is in the pudding if my own kids got confused about who was who!