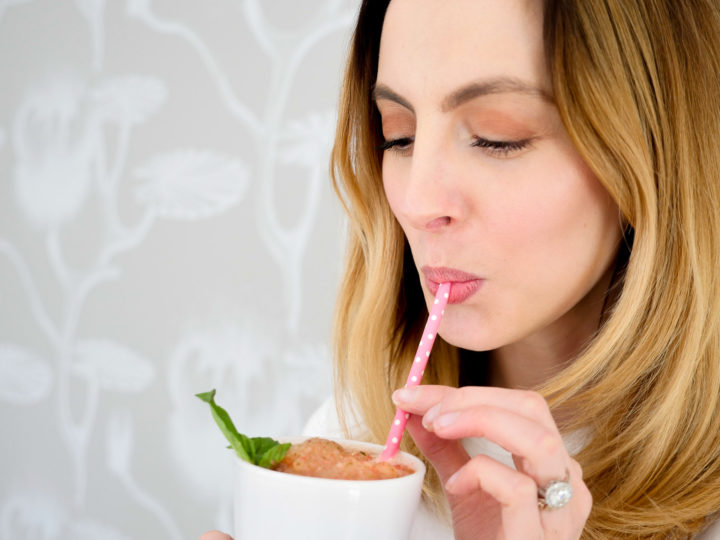 I love a Margarita! And with Cinco De Mayo right around the corner, I thought I would share one of my favorites to make at home for a fun and festive time.  I just love frozen margaritas, but I find that they're much more delish when made with fresh fruit.  Berries are coming back in to season, and my favorite Margarita is this strawberry and basil flavor.  I just love how the earthiness of the basil cuts through the sweetness of the strawberry.  It's so easy to whip up and tastes so gourmet!
I prefer to not salt the rims of my glasses, but a sugar rim would be perfect for this cocktail if you like one! Make a pitcher, or just blend a couple up– this recipes makes two margaritas.
Ingredients….
2 cups fresh Strawberries, chopped

6 leaves basil, torn (plus more for garnish)

2 ounces Tequila

2 Tbs Simple Syrup

1 cup ice
Place all ingredients in to a powerful blender, and blend until smooth and thick.  Add more ice for a thicker Margarita, or add water by the tablespoon if you need to loosen it.  Pour in to glasses and serve!