The following content may contain affiliate links. When you click and shop the links, we receive a commission.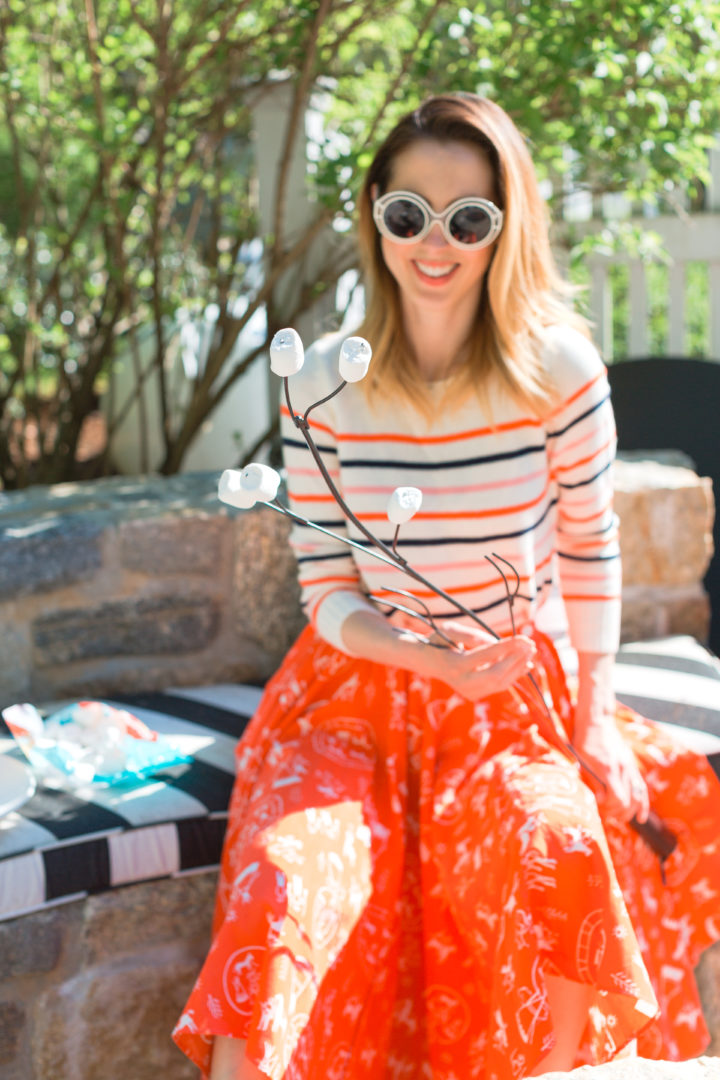 Let me tell you a little story– about a woman who gave her husband hell for wanting to put a fire pit in next to the pool…and now can't imagine life without said fire pit.  Spoiler alert: the woman is ME! Lol.  Yeah, add that one to the (very short) list of times Kyle was right! I thought he was crazy when he told me he wanted to put a fire pit in our backyard, because I thought we would never use it, and it would just be a total money pit taking up valuable space.  Well as it turns out, we use it all the time and it's such a fun entertaining feature. There are stand-alone fire pits you can get that are so fab also.  As soon as the weather turns a bit less chilly and damp, we hang out by our fire pit as a family all season long.  And those hang sessions inspired one of my kids' most favorite desserts: My S'mores Sundaes! Today I thought I would let you in on how we make these sundaes a sweet part of our family hang time.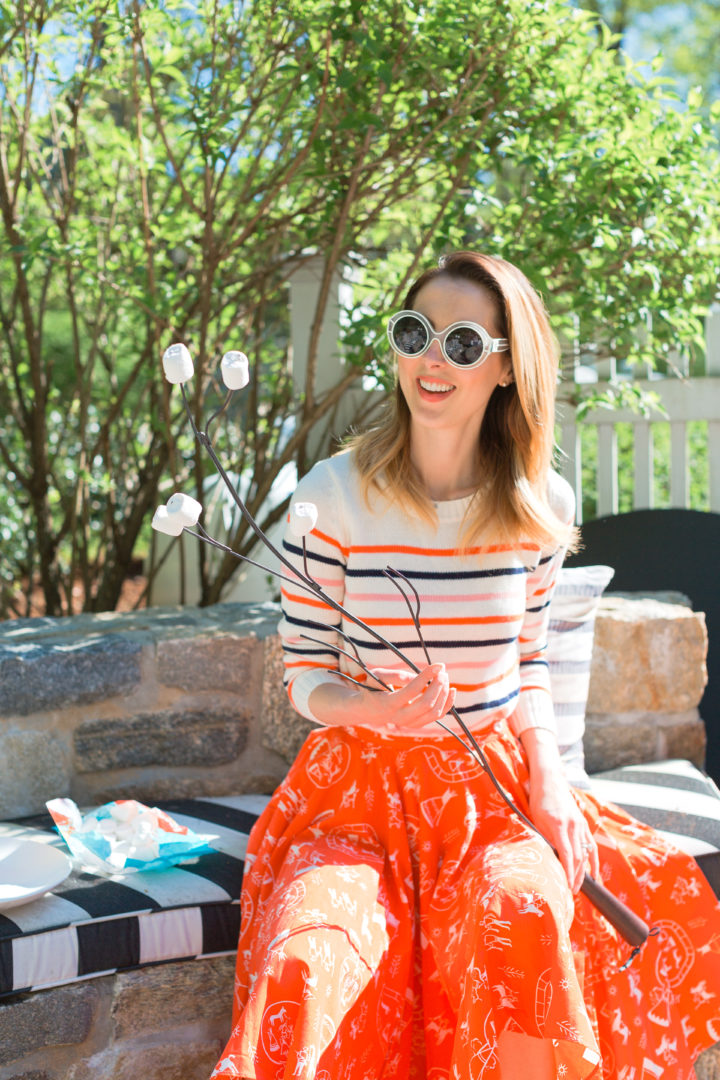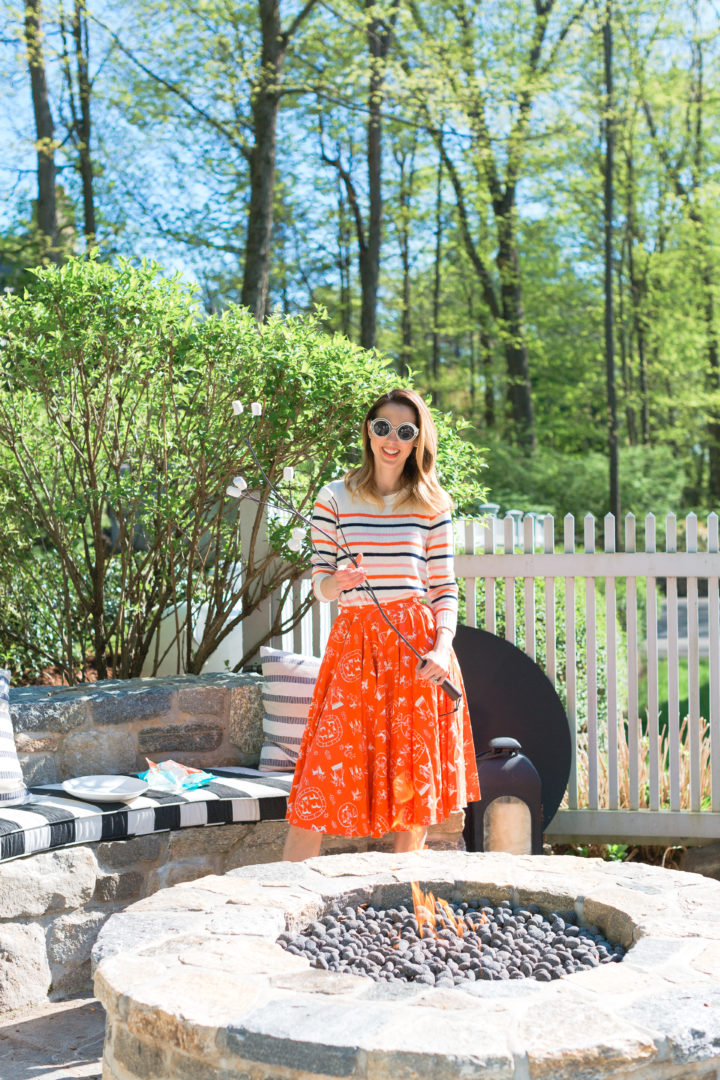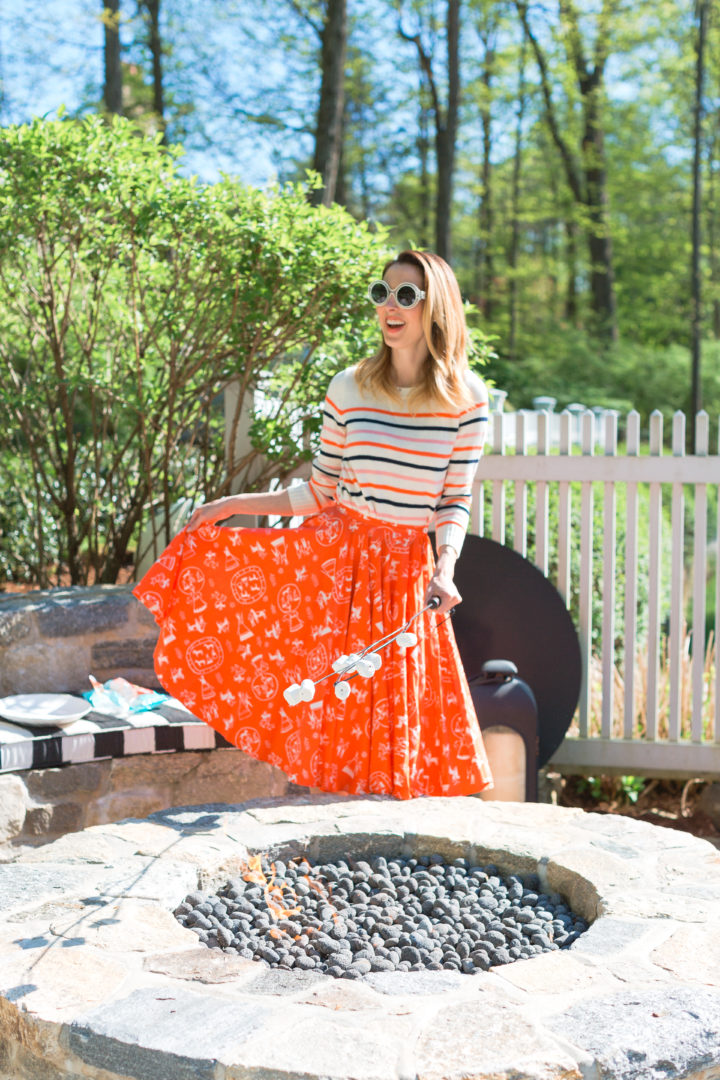 I love the marshmallows on my sundae to be super toasty and melty, but everyone in our family likes them kind of differently.  Major loves his just barely toasted, and he always eats them before the rest of the sundae.  It's pretty adorable. Lol. The recipe below makes one Sundae!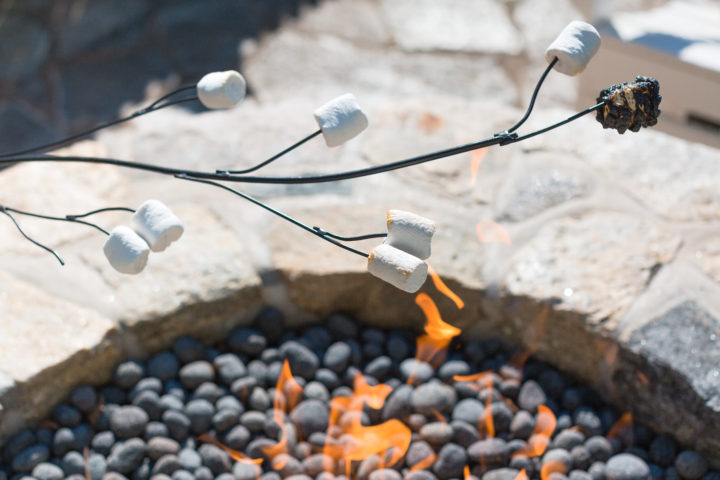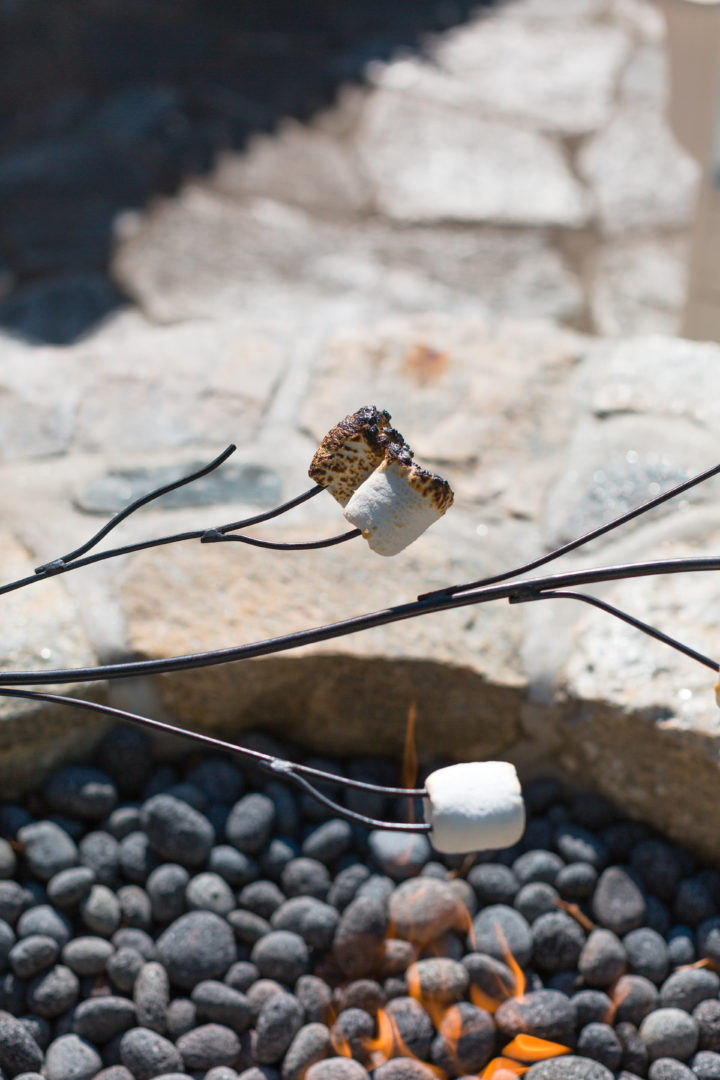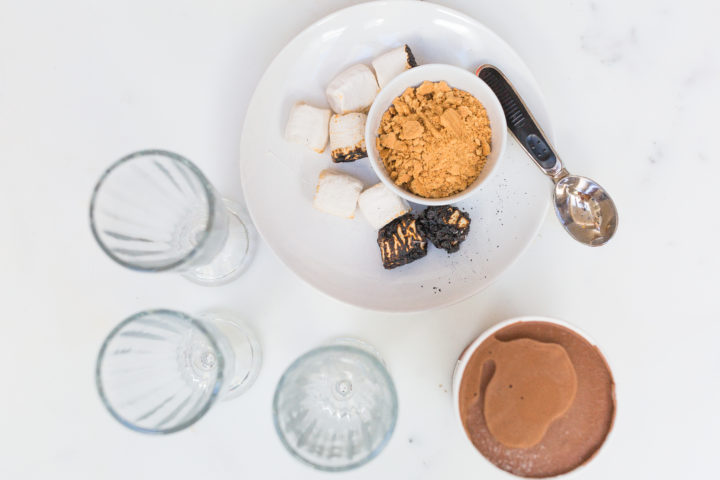 Ingredients…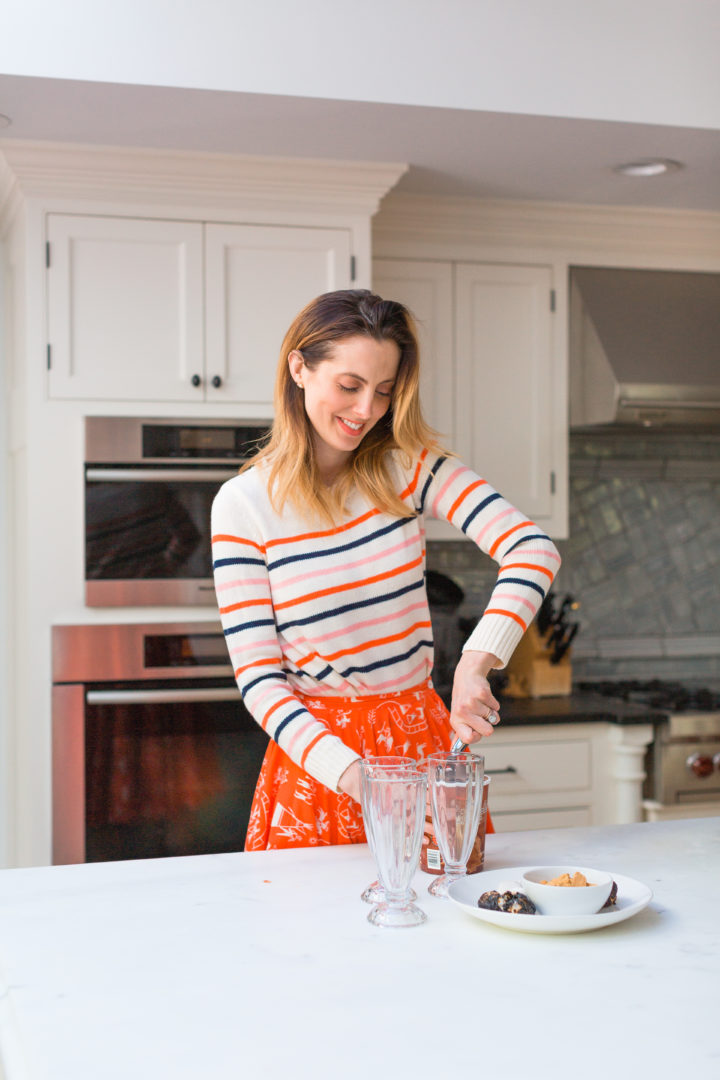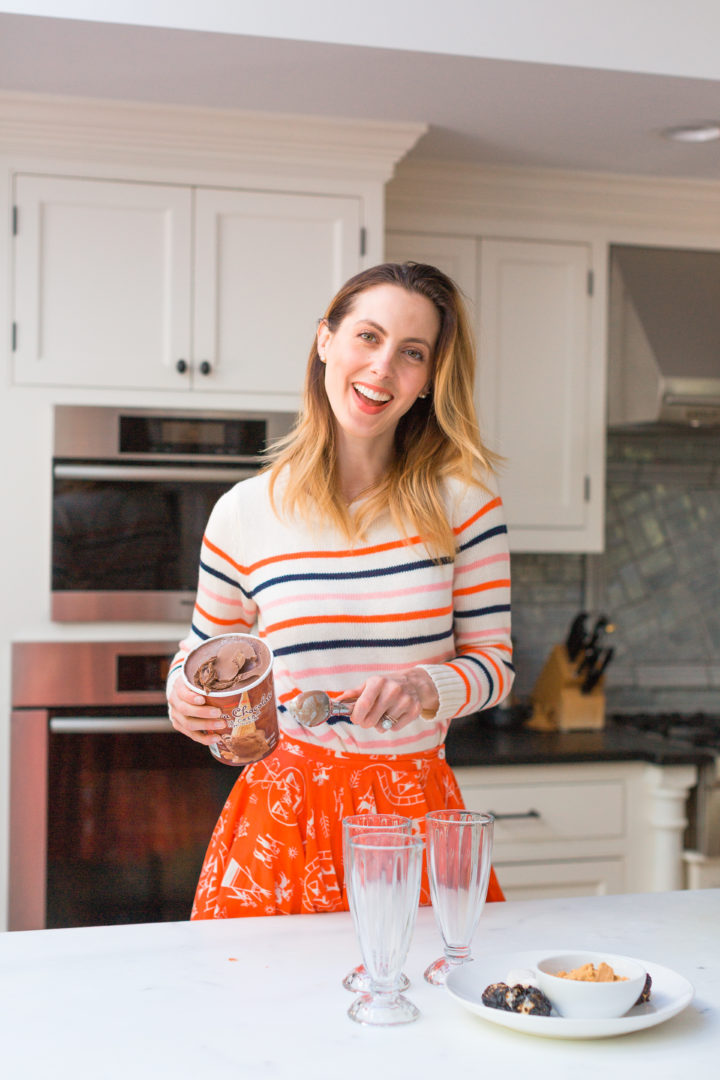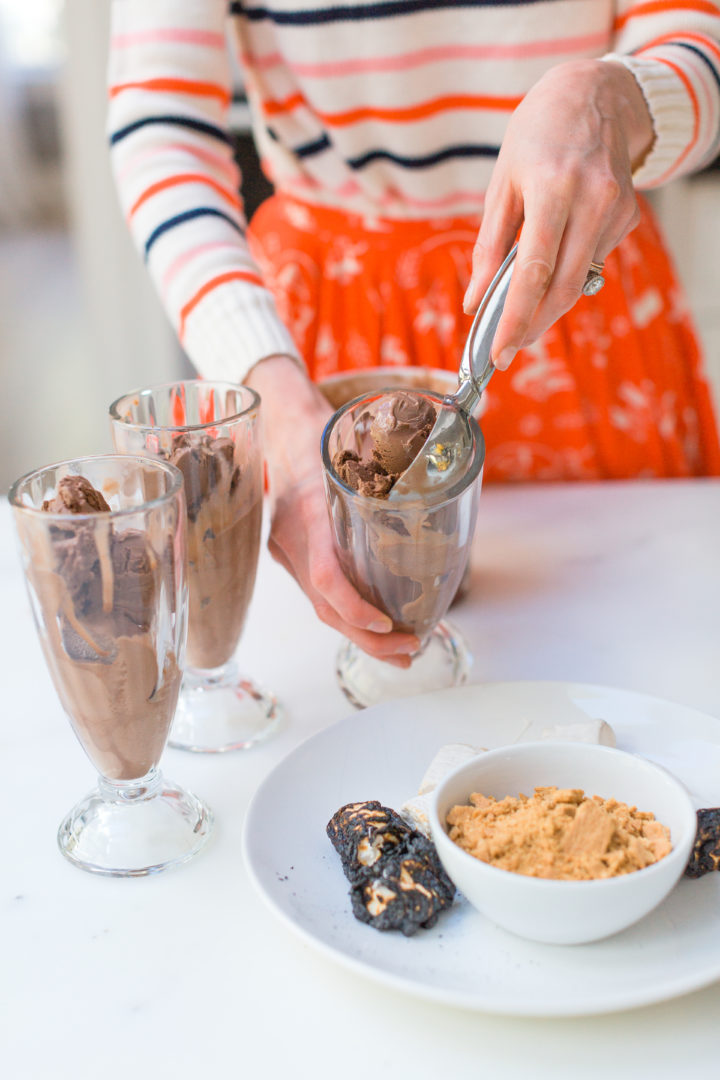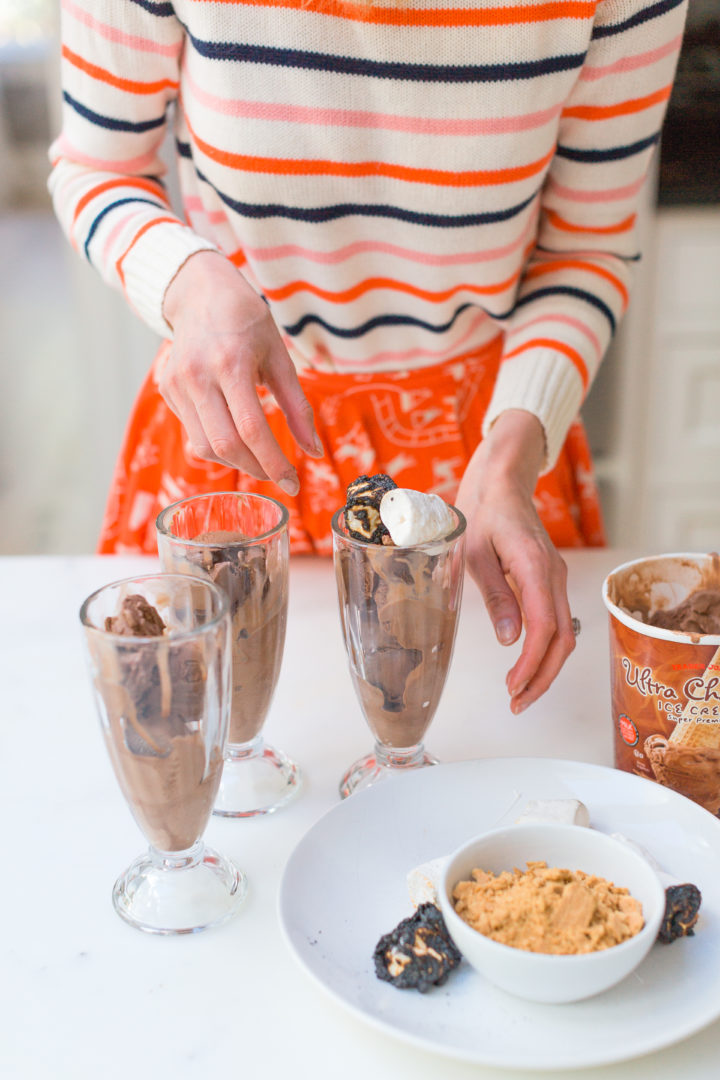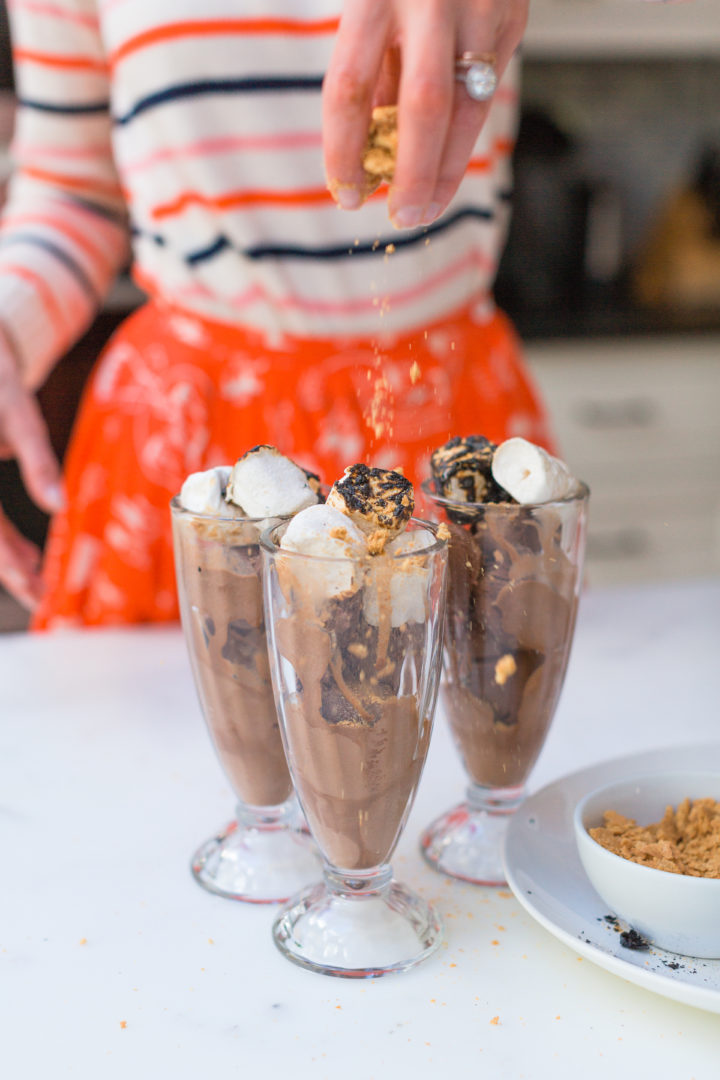 Begin by toasting your marshmallows! I'm hoping that by the end of Summer I can train Marlowe to toast her own marshmallows, but for now the marshmallow toasting falls to Mommy. hahaha.  Put your ice cream in a cup or glass (I love old fashioned glasses for sundaes), top with the marshmallows, and sprinkle with graham cracker crumbs! Make sure you include a spoon and a straw for slurping up the melted pool at the bottom of the glass.  Enjoy Immediately!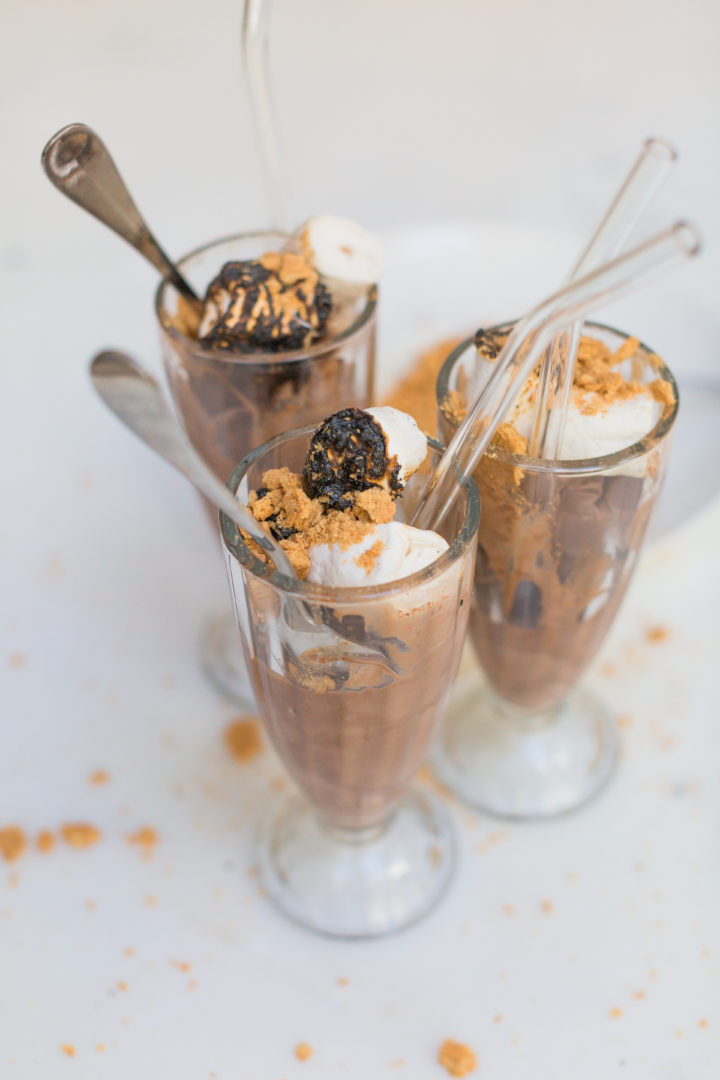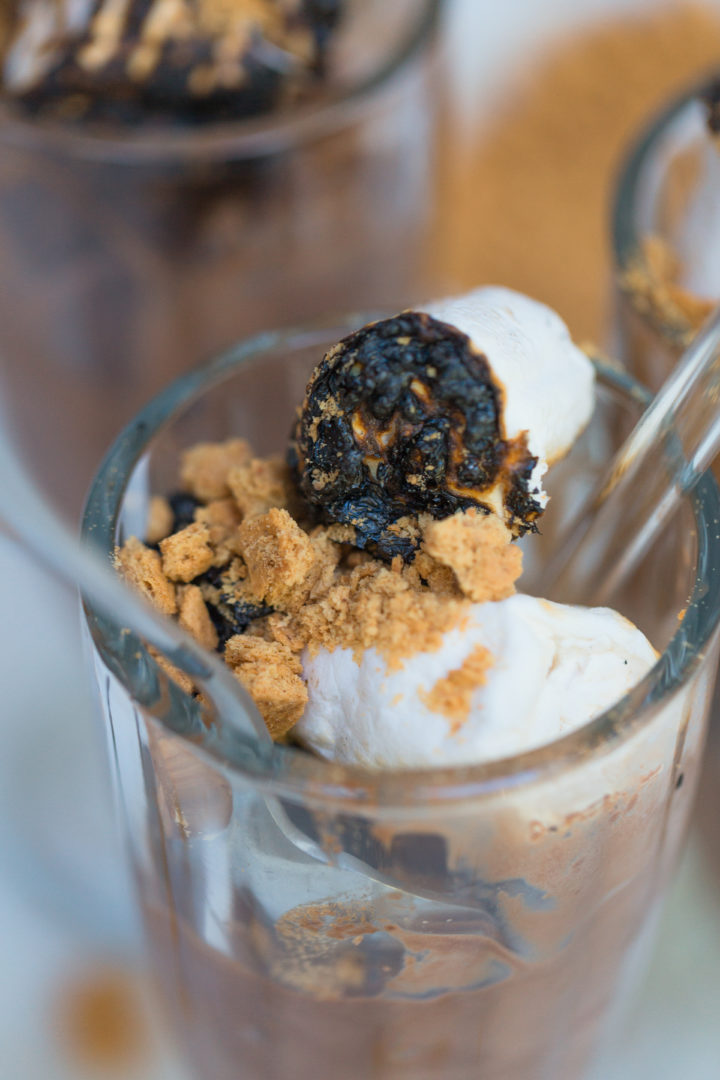 After such a long, cold, snowy winter, it feels so good to spend time outside with my family!! Do you guys make S'mores during the warmer months? I shared my favorite S'more recipe when I was pregnant with Major, but please let me know in the comments below how you like to make them!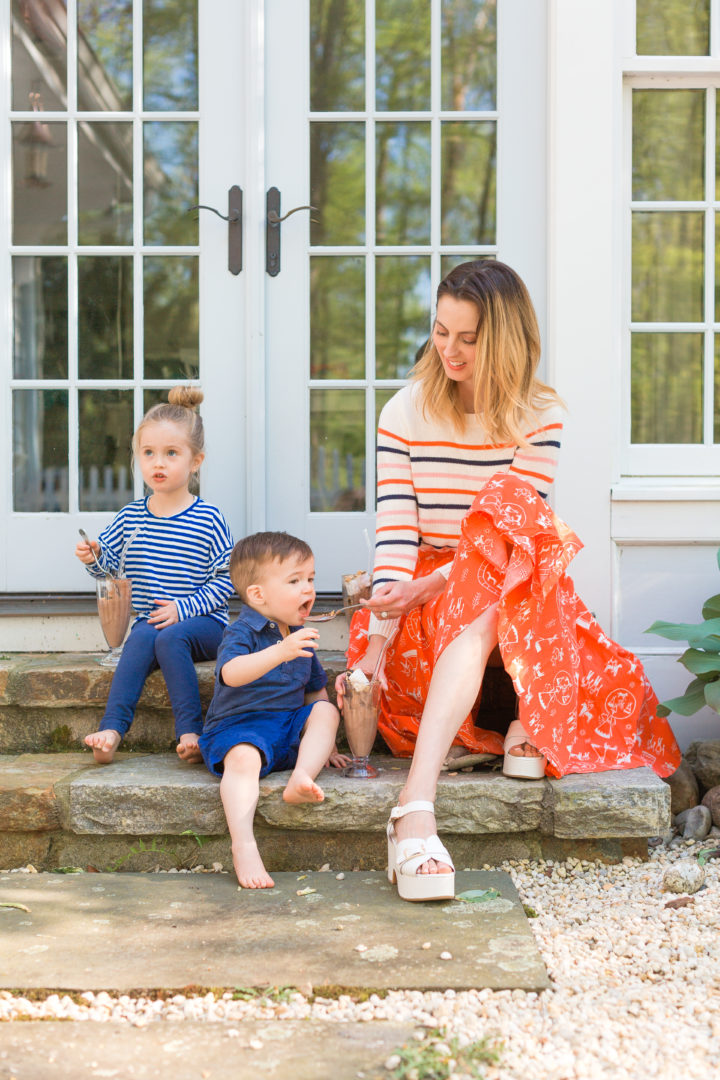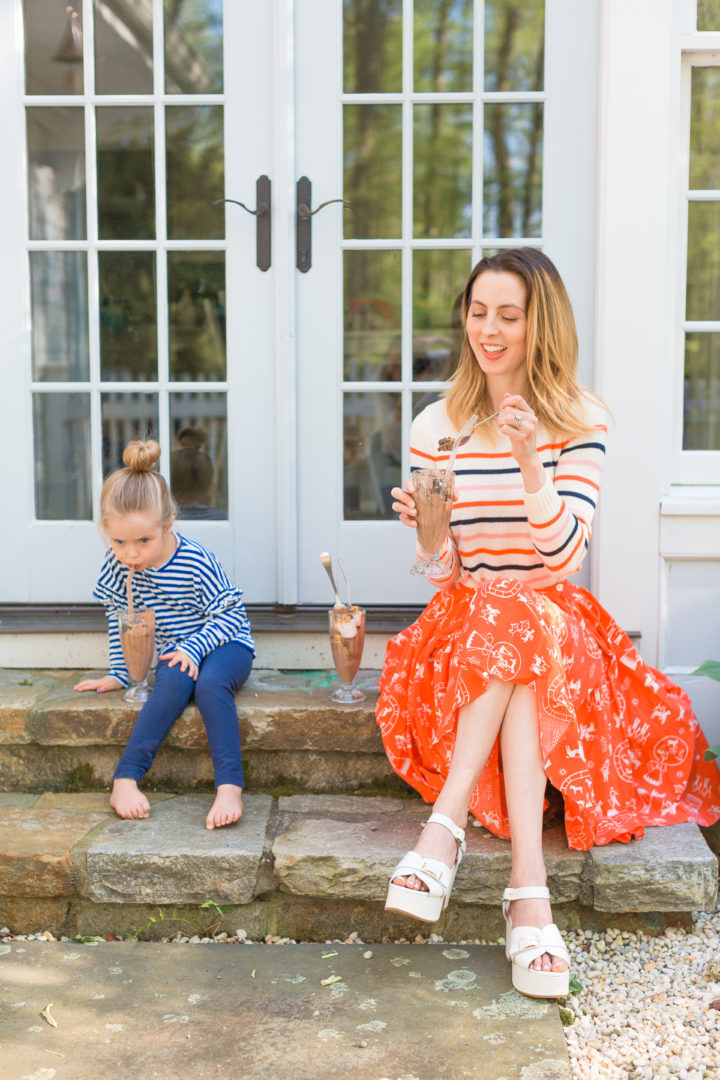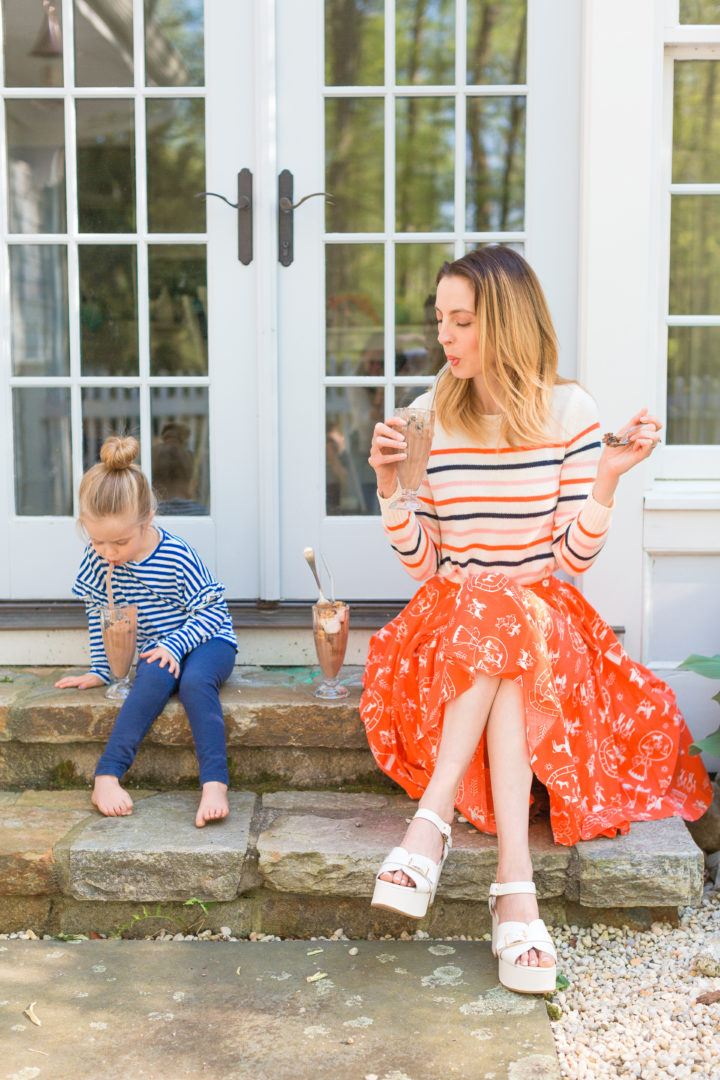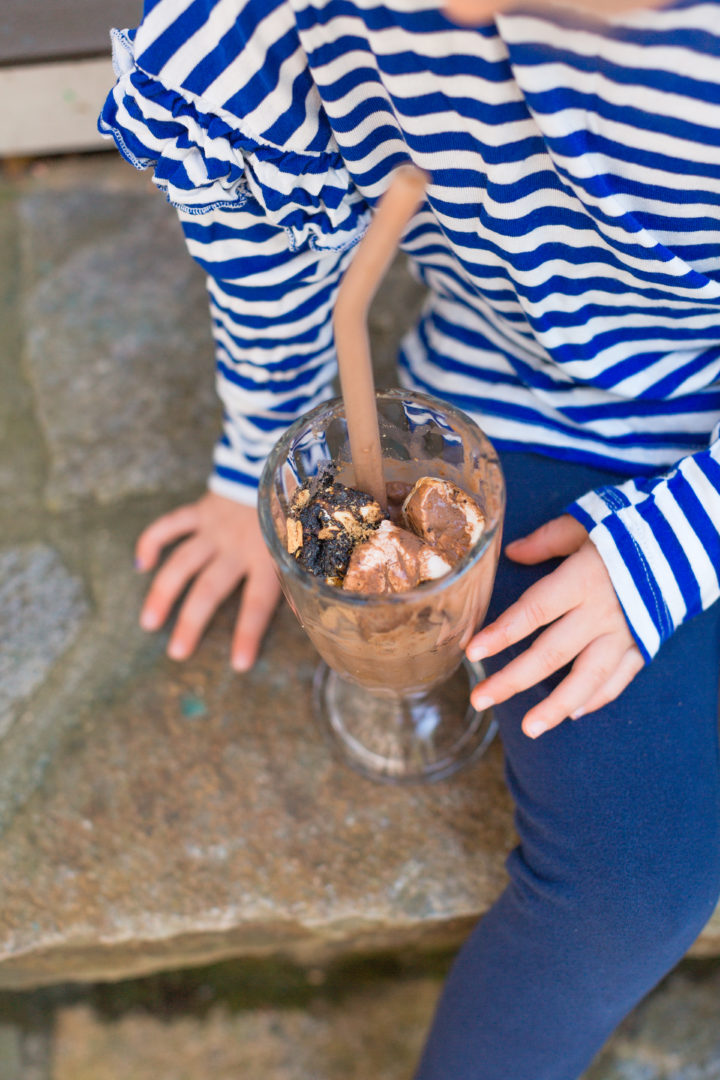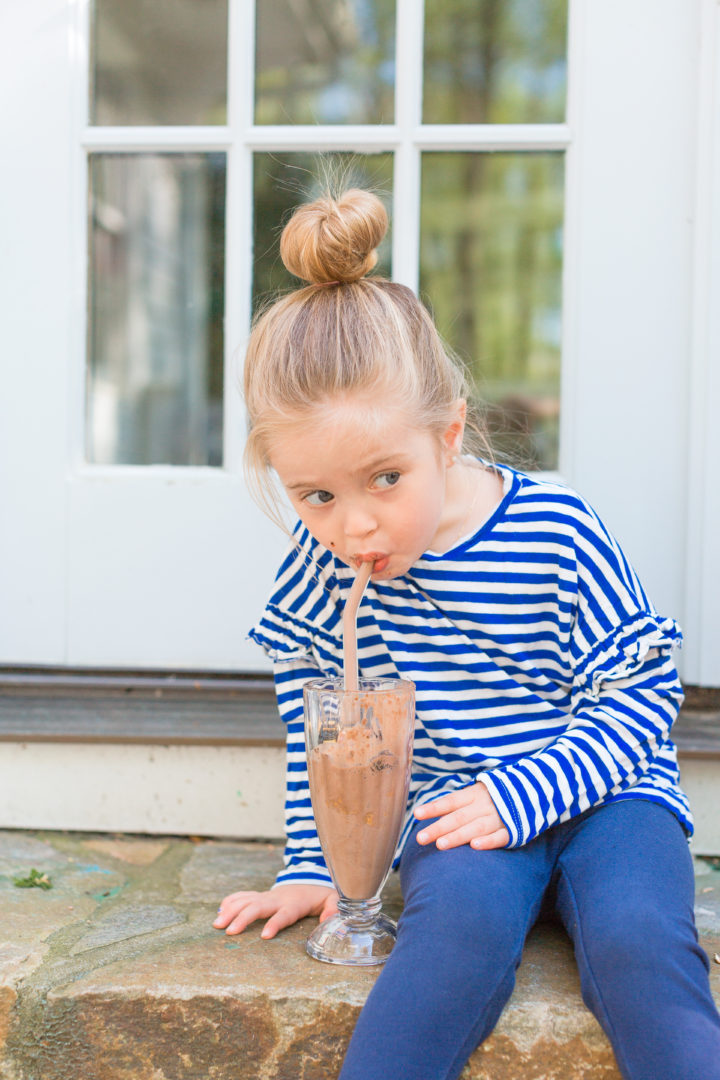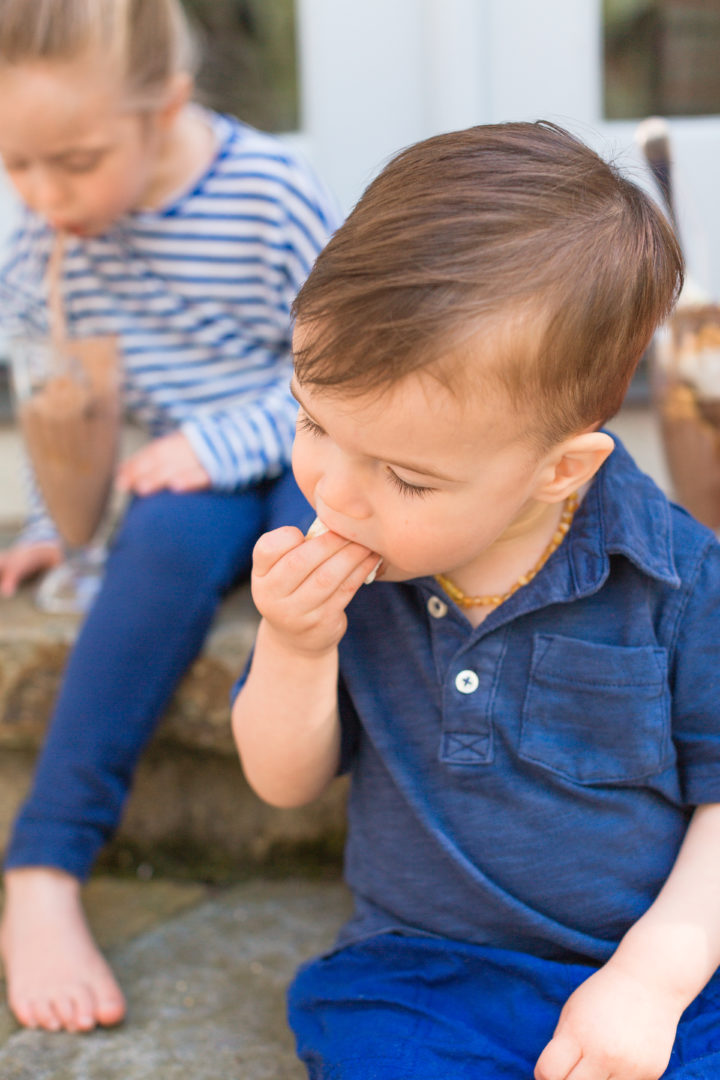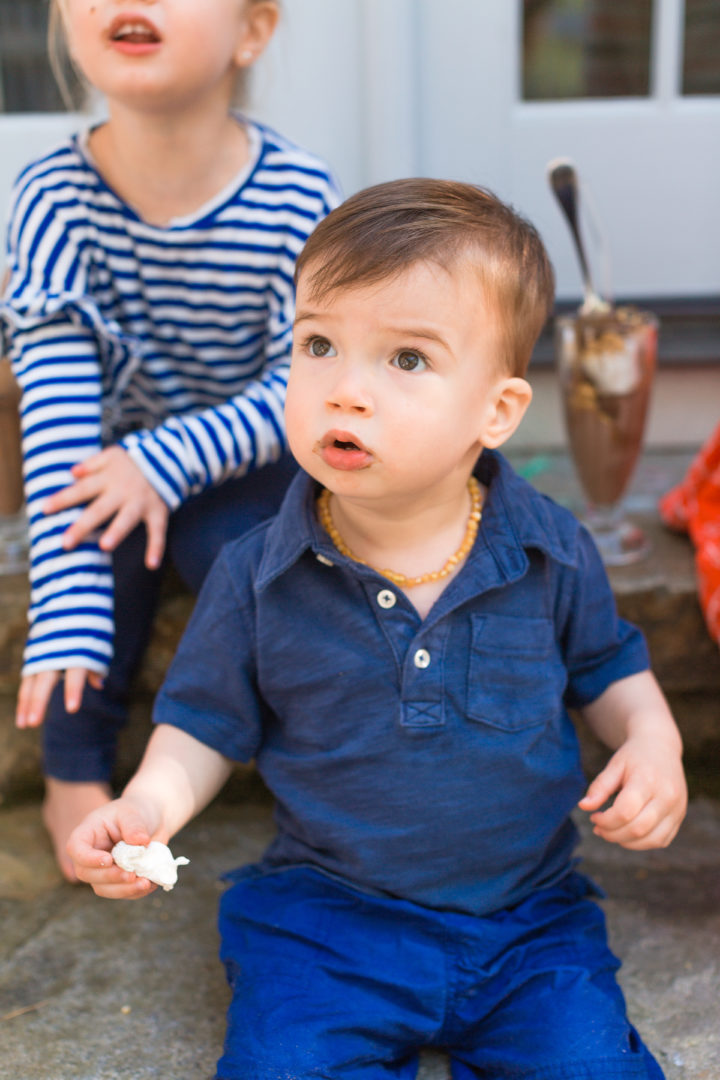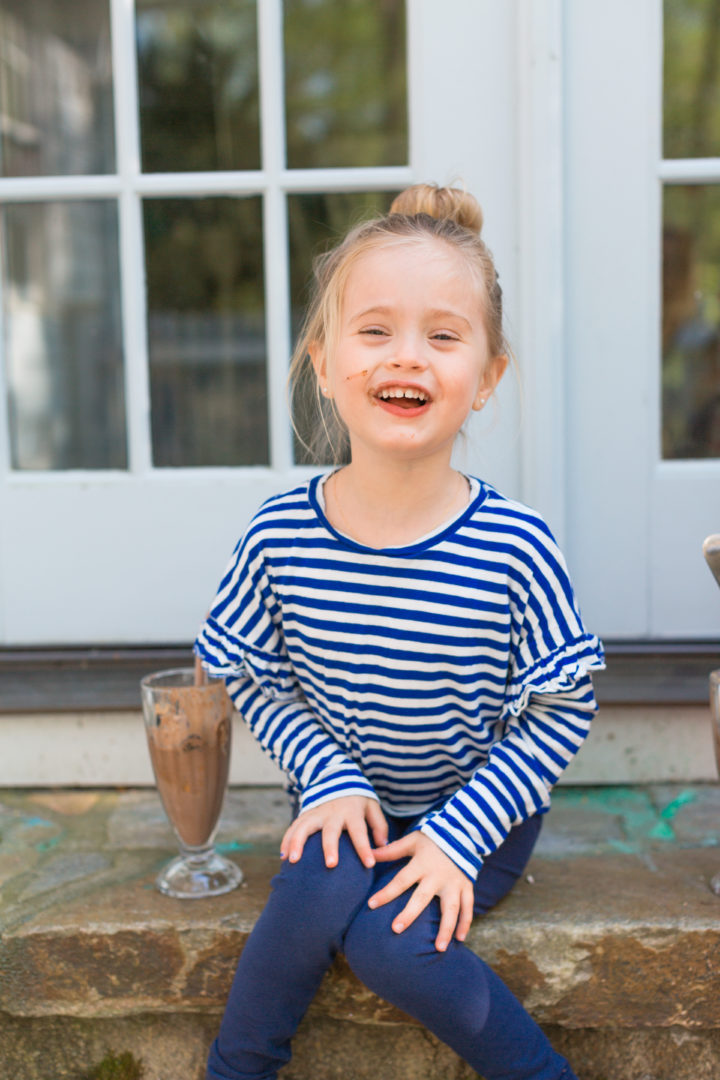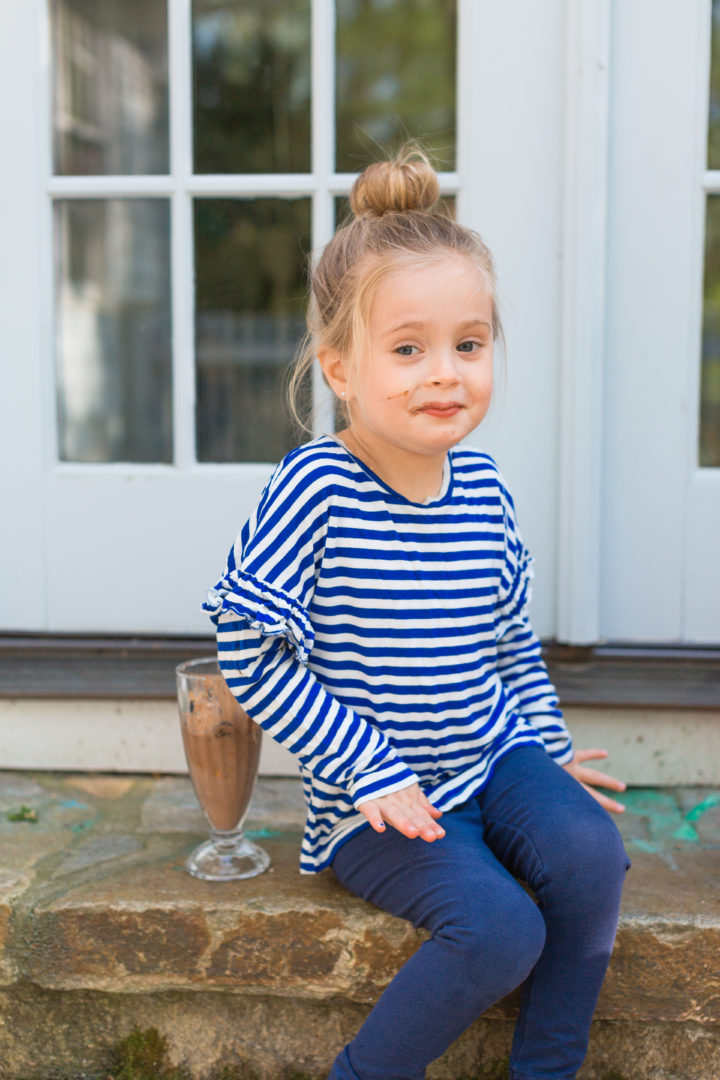 ---