The following content may contain affiliate links. When you click and shop the links, we receive a commission.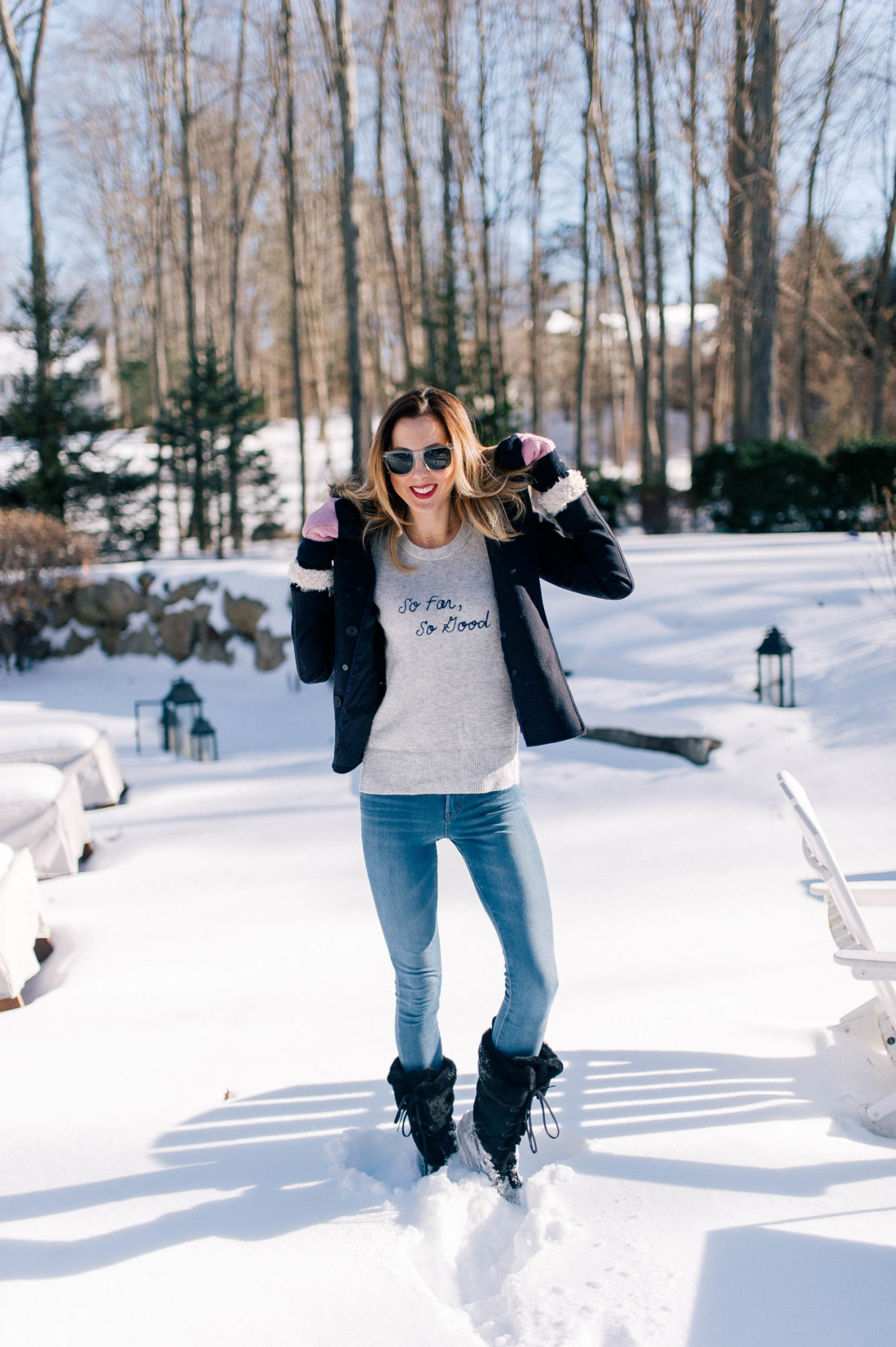 Ever since we moved from Los Angeles to Connecticut it's been a shock to my system when it comes to the weather! I am originally from NYC– but I spent almost ten years living in Los Angeles and to say that I got used to the sunny, mild weather year round would be a gross understatement.  Honestly I think that experiencing 60 degree Winters for that long may have ruined me for life! Out of all of the adjustments we've had to make with our move, I think the long Connecticut Winters have been the hardest for me.  This year I made a commitment to myself to have a "better" Winter than the last one, and I've been making a concerted effort to find ways to get myself through it.  Even though it's "Already" February, I think we all know that we'll be experiencing crazy weather and even snow storms in to the Spring.  I always find myself really struggling with the feeling of a neverending winter around this time every year, so today I thought I would share how I survive the Winter.  Hopefully it will give you some ideas if you're needing some inspiration to get over the hump!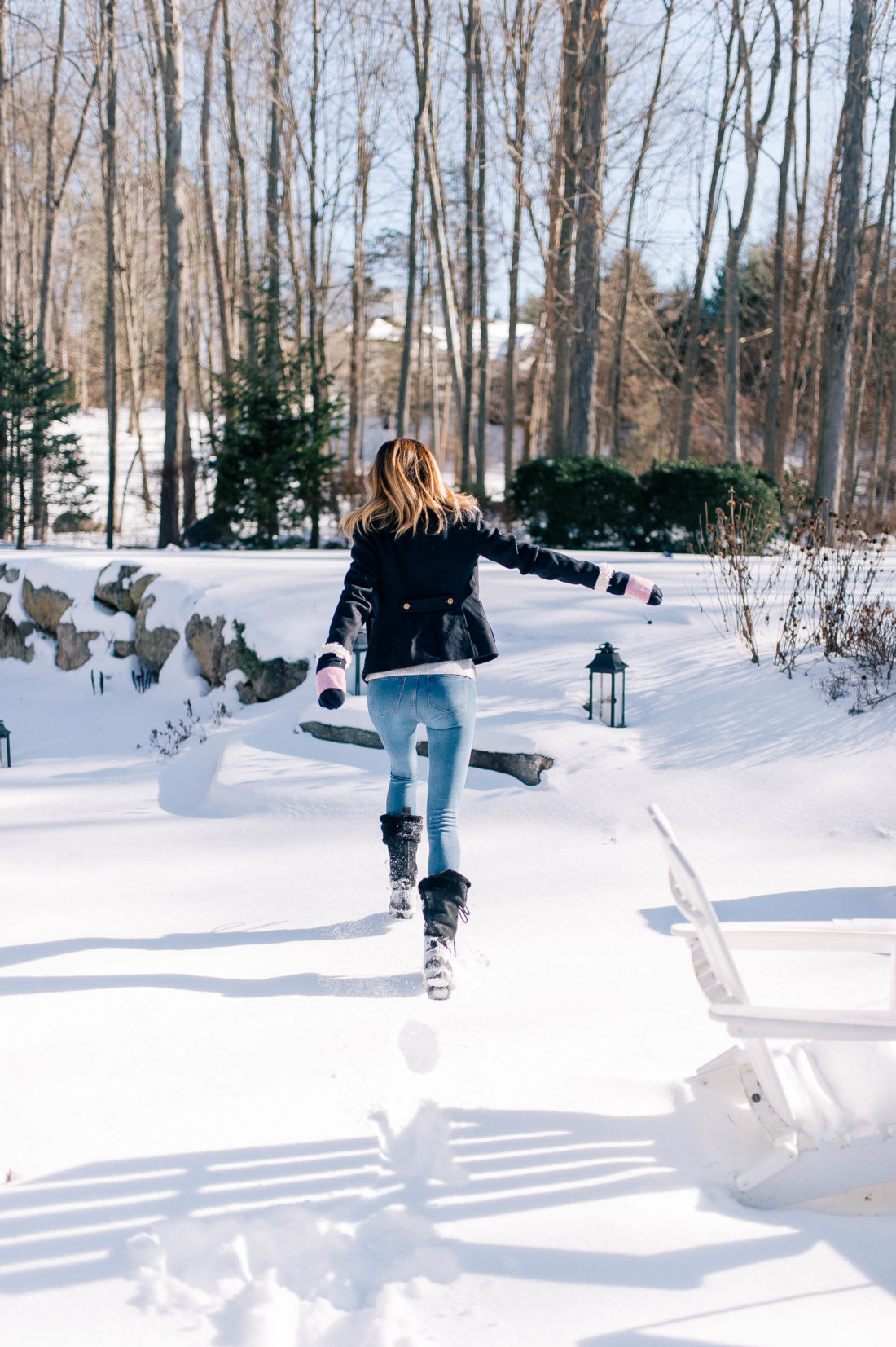 1. Stay Warm
I bet you're thinking "Duh!" But chilly winters are not the time to choose fashion over function.  If you live in a cold winter climate like me, it's SO important to make sure you have a warm enough coat, functional snow boots, and lots of layers and warm accessories.  Last year, I didn't even have a proper puffy coat for the Winter.  I don't know what I was thinking! I guess I just figured that I could layer and that a simple wool coat would be warm enough even for the chilliest days.  Boy, was I wrong.  Having a positive outlook during the Winter months has a lot to do with being comfortable! This year I got wise and invested in a great, super warm parka– as well as some great snow boots.  These next few weeks is a great time to buy sweaters, jackets, and Winter accessories because so many brands have major sales!
Warm winter clothes…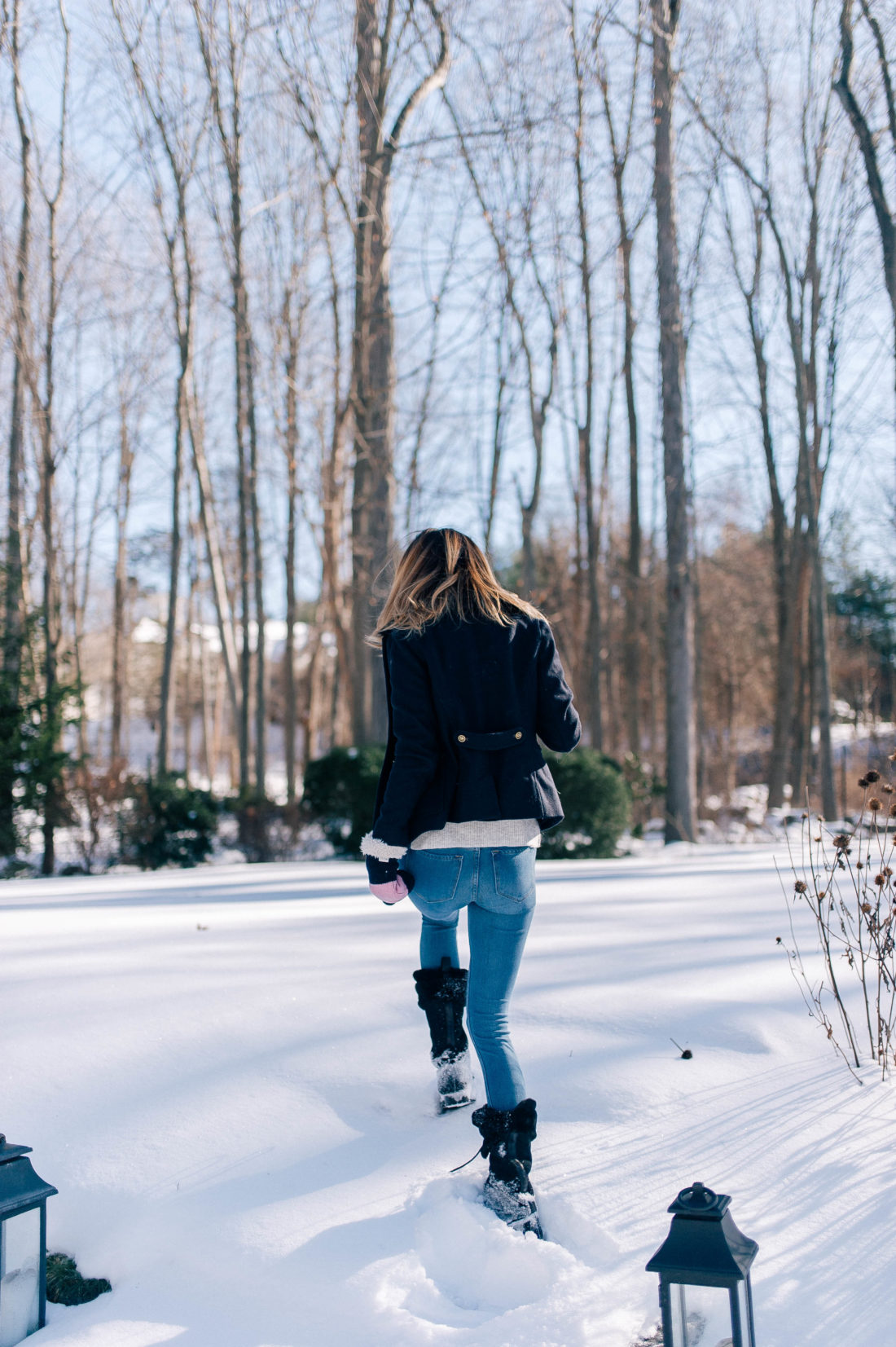 2. Be Prepared To Be Indoors
"Lean in", as they say! Instead of wishing you could spend more time outside, get in to what it means to hibernate.  Get some great loungewear and slippers.  Pick up a few delicious teas at the grocery store– or try out a hot cocoa bar for entertaining! Use this time to binge-watch awesome movies or shows.  A few of Kyle and my recent favorite shows are "Ozark", "The Handmaid's Tale", "Godless", "Homeland", "The Sinner", and "Chef's Table." I also love "This Is Us" even though Kyle doesn't watch with me! We also have recently started getting in to playing boardgames at home.  Get a group of friends together, or even make it in to a great at-home Date Night.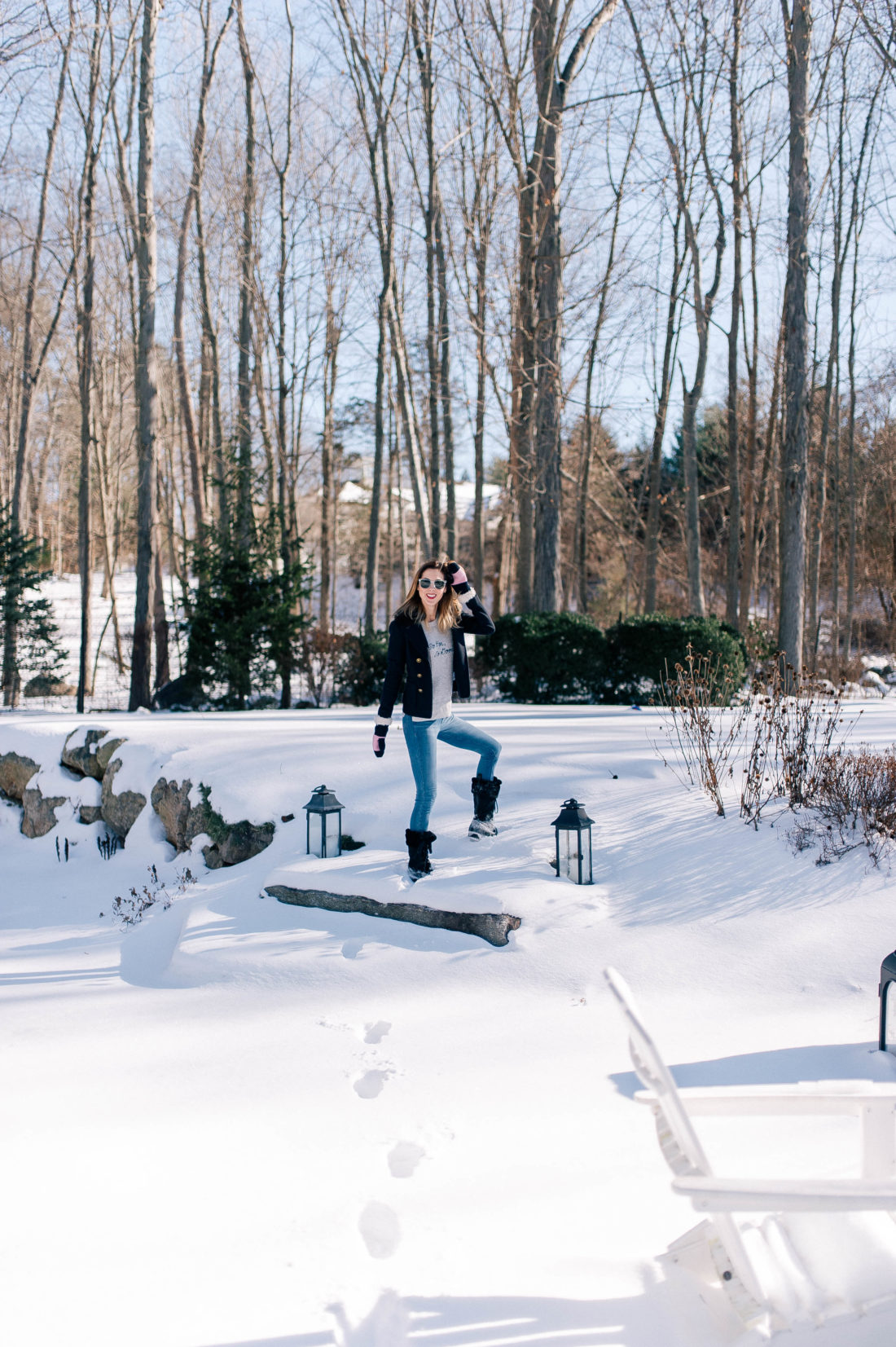 3. Create Coziness
The best part about Winter is giving yourself permission to create coziness for yourself.  Now is the time to bust out the comfort foods and the baking! I love making my Slow Cooker Meatballs for my family all Winter long.  Check out some of my other favorite slow-cooker recipes in the same post! I'm not the biggest baker (I much prefer cooking to baking) but I make sure to have some cookie dough in my fridge at all times so we can always bake cookies if a snowstorm blows through.  I also keep Spaghetti and my favorite bottled pasta sauce in the pantry for the same reason!
Winter is also the perfect time to indulge in luxurious baths and self care! Create spa time at home! I've recently been turned on to the new Goop Bath Soaks and I'm obsessed.  So wonderful! I love them all.  It's so nice to light a yummy smelling candle, soak in the tub with a glass of wine, and even throw a Sheet Mask on for good measure.
One of my favorite ways to unwind this Winter after the kids are down has been to light a fire with Kyle and enjoy wine together.  Sometimes we read a little with blankets and tea, and try to rest and rejuvenate our energy.  I know once Summer comes we'll be running all over the place and doing so much that it's nice to hibernate a little until then.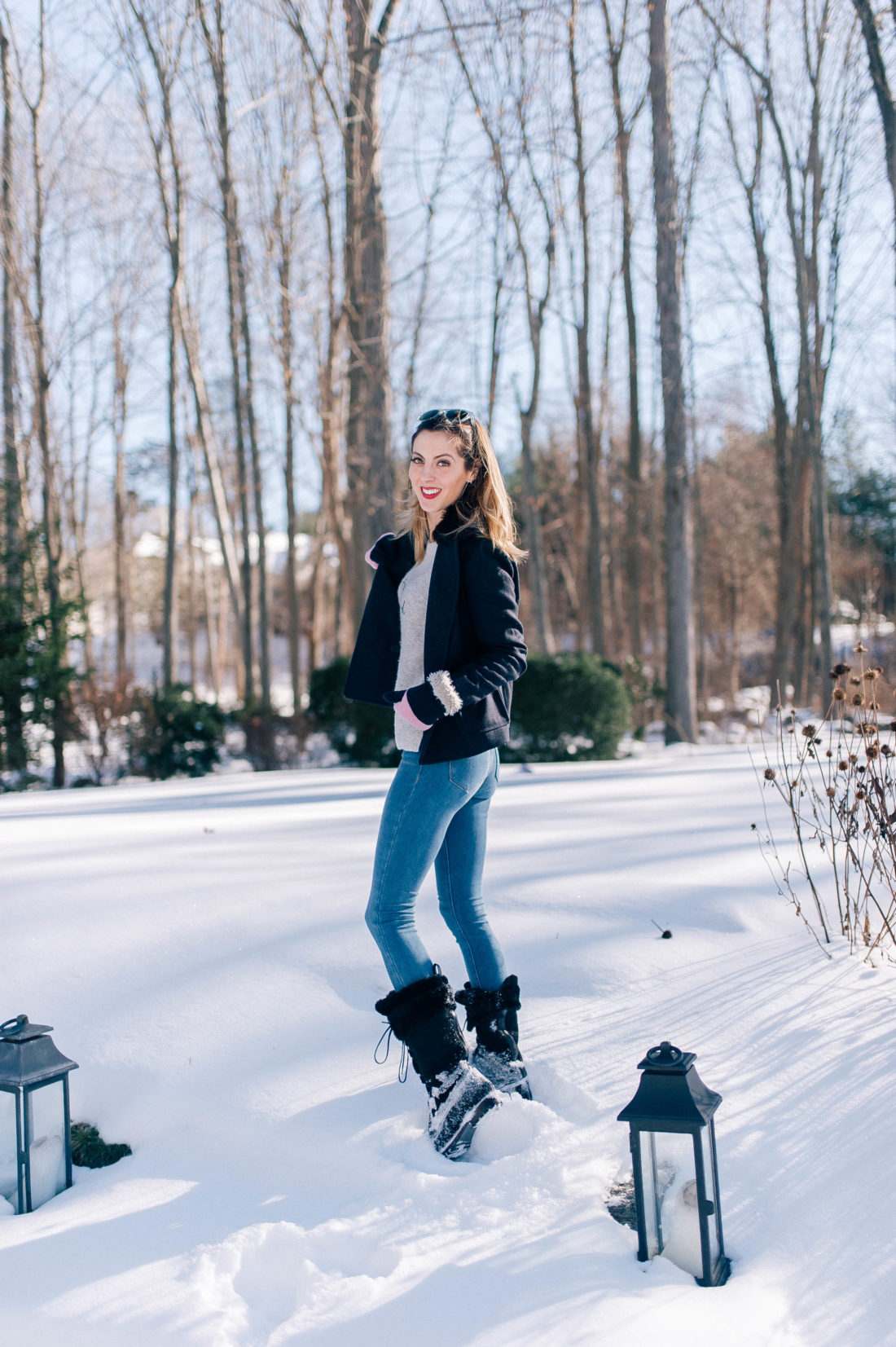 4.  Keep Kids Occupied
One of the most stressful parts of the Winters for me is ALWAYS how challenging it is to keep my kids occupied indoors for days (and months!) on end.  It just ends up feeling depressing looking at the same walls for so long.  I like to begin Winter with a few great ideas written down for when I get stumped or I'm just too exhausted to be creative.  Yes, I mean written down! LOL.  I have a Note on my iPhone with a bunch of indoor activities listed as I hear about them, or imagine them.  I save them for later and reference them as needed.  Just a few ones I've used recently: Creating roads with Painter's Tape on the kitchen floor, spraying shaving cream on the shower walls and letting the kids make designs in it with their fingers, making an Animal Parade of stuffed animals, Creating a "store" of all the kids' toys and letting them go shopping with shopping bags, putting the kids in the tub with bath soap and their non-electronic toys and having them help me wash all the toys…I even got a jumpy house last Winter and it has saved us a few snowed in weekends!  I also like to have a few great crafts in my back pocket.  I've shared a few that are great for this: cute little Lovebugs, recycled Planters for your Springtime flowers, A DIY Terrarium to bring some green indoors, or even a cute and fun PomPom Mirror!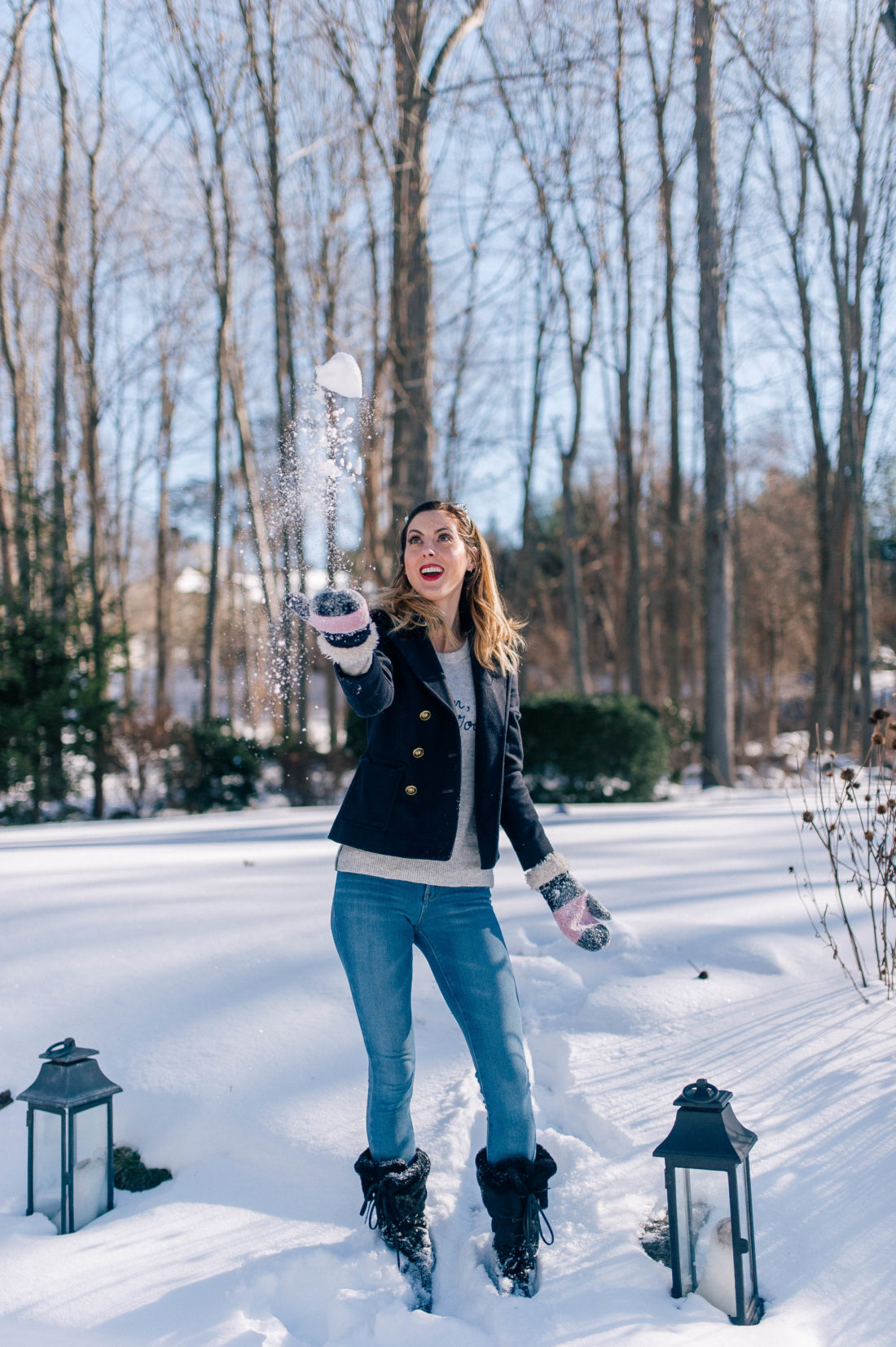 5.  Stay Healthy
The Winter can bring the most brutal battle with keeping yourself and your family well.  It seems like those crazy four months end up bringing about the worst sickness, and the most stressful times for our family.  This Winter alone has landed us in the ER already! I have written a couple of posts about keeping the kids well (HERE and HERE) but it's just as important to stay well yourself!
In the Winter months, I always make sure I have a good vitamin C supplement on hand.  I also take a probiotic as well as Vitamin D, and a Multivitamin.  I recently found these awesome echinacea drops and I've been adding them to my tea once a day.  I find that humidifiers also help in all of our bedrooms when the air is dry or we're coming down with something.  Just make sure you're changing the water daily and disinfecting the humidifier weekly!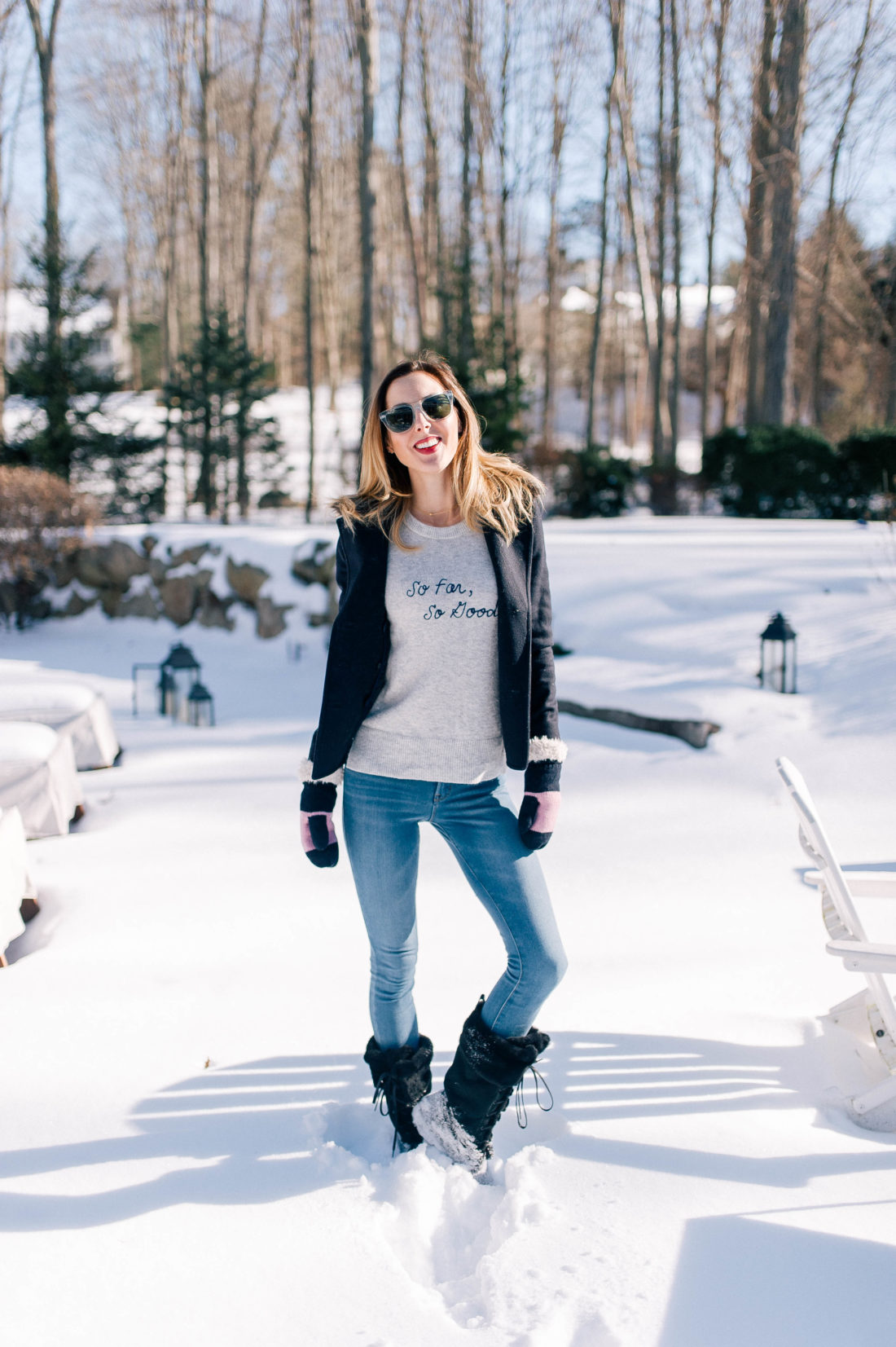 I hope these methods inspire you to not only survive but ENJOY the rest of the Winter months.  And if all else fails, start planning your Summer! Ha!  Do you have any great tips for getting through the dark and cold Winters? Please share in the Comments below.
Photographs by Carter Fish