The following content may contain affiliate links. When you click and shop the links, we receive a commission.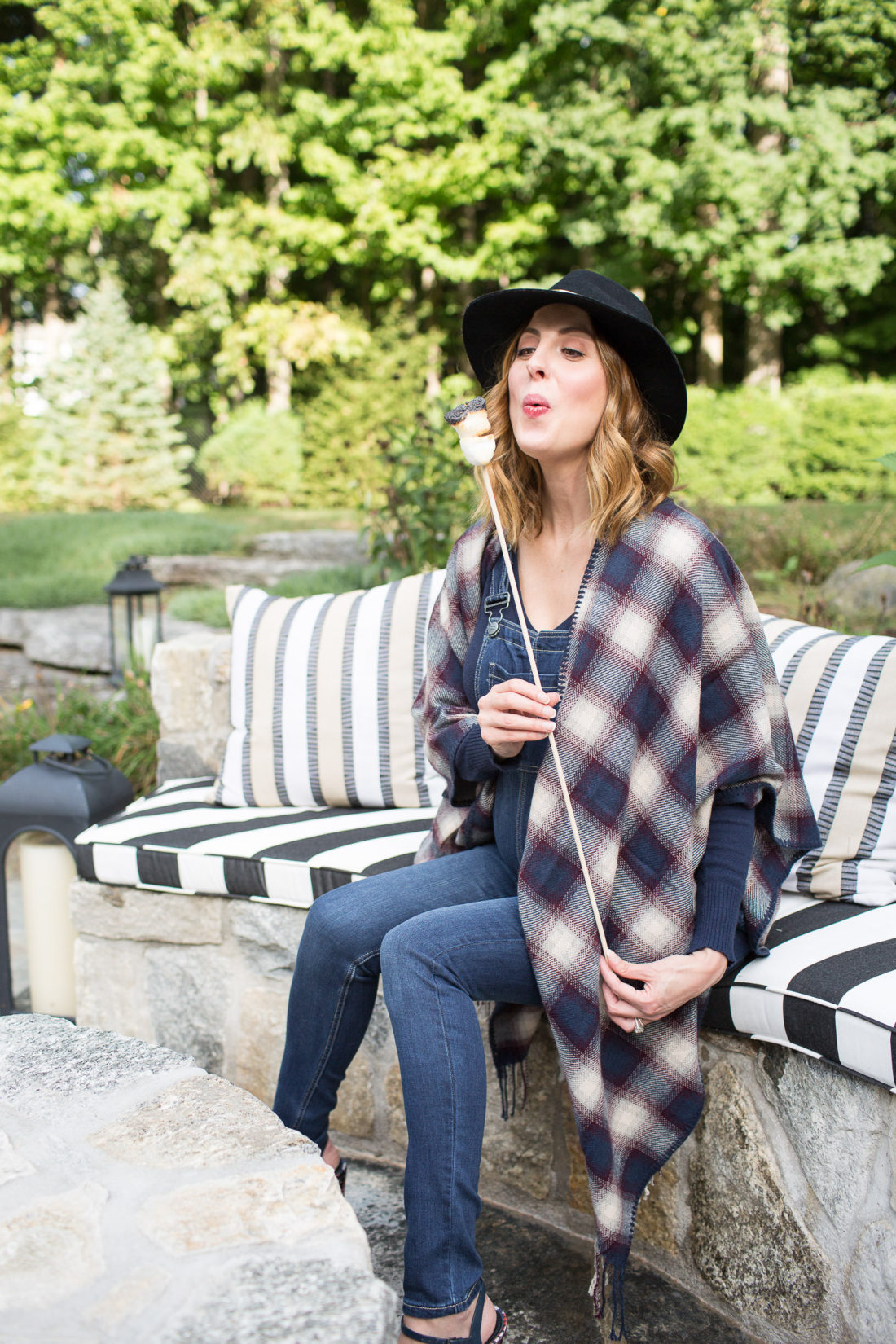 Fall on the East Coast has got to be some of the prettiest outdoor time there is. I know people are partial to Spring (and after a long winter I am too!) but the coziness and beauty of Autumn really is unparalleled, especially as the leaves begin to change! I'm so excited that it's finally (finally!!!!) that time of year at our new Connecticut home. One of the only modifications Kyle and I made to our outdoor entertaining space at our new house was to build a fire pit! I was kind of one the fence about it at first– it was my hubby's "Dream"– but as soon as it was built and ready I was singing a different tune. I'm a Hot Dog lover AND a S'more lover, and the idea of sitting out here all cozied up as a family of four, Dogs, S'mores and glasses of wine in hand…well, it's totally dreamy.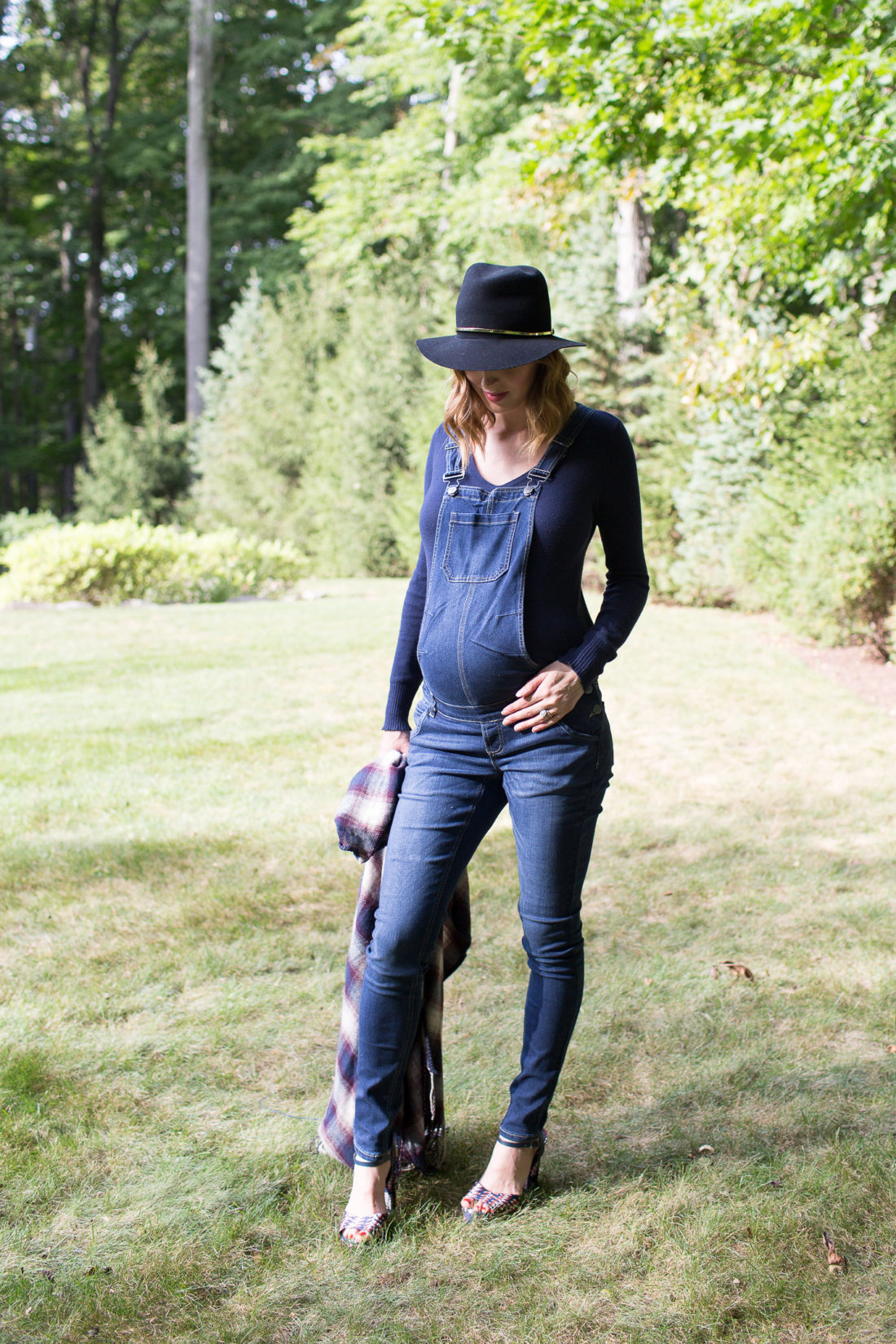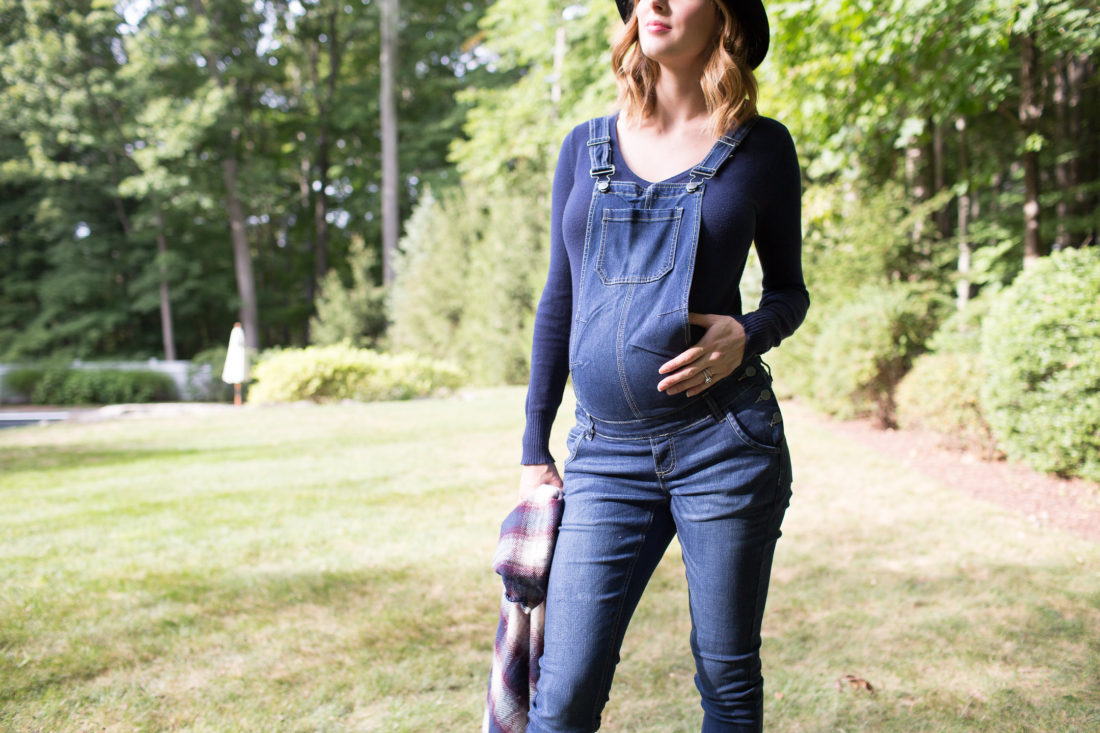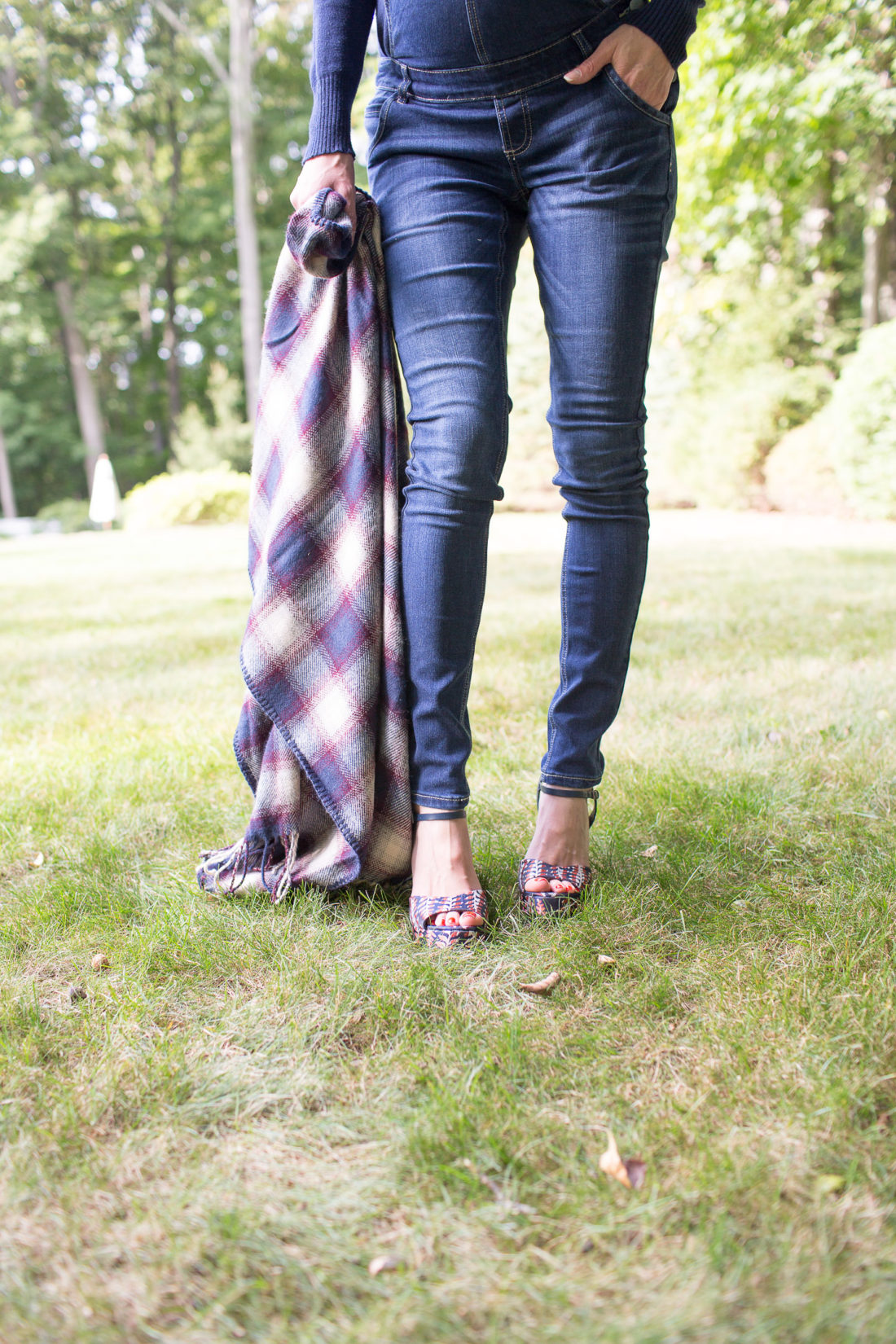 It's finally chilly enough during the day to add some layers, and I couldn't be happier. I'm so obsessed with these Mamalicious maternity overalls that it actually makes me sad that in a few short days I will probably not be able to wear them anymore! They're super fitted in the legs which makes them a lot sassier than most overalls options. Paired with some layers, a navy felt hat, and the coziest plaid poncho and I am ready for Fall! I'm also super ready for some S'mores. Since I do live with a fire pit now and have had ample time to test out S'mores recipes, I thought I'd share my recipe for My Favorite S'mores! I use something else instead of a chocolate bar for this, since I find the texture to be a lot better….try them out and let me know what you think!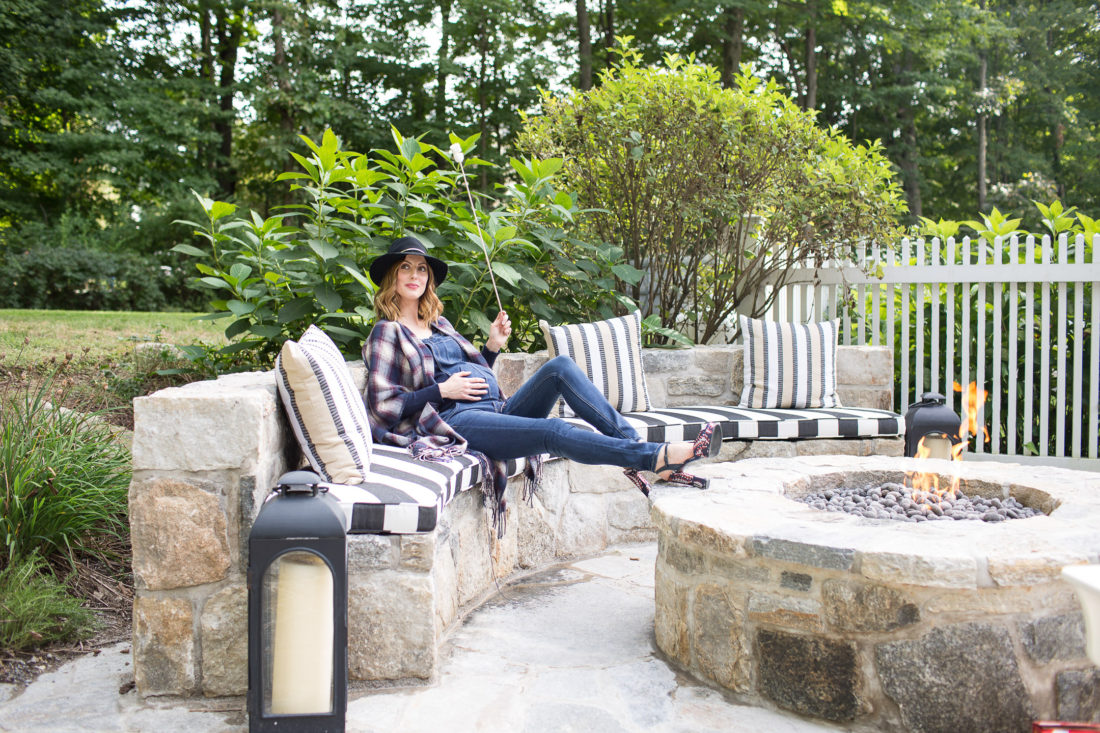 My Favorite S'mores
2 Graham Crackers
2 Marshmallows
1 Tablespoon Nutella
1 long roasting stick
Start by roasting your marshmallows! I'm a light 'em on fire and blow 'em out kinda gal but I can also appreciate a perfectly browned and toasty marshmallow. It's up to you! Spread the nutella on both sides of your Graham Crackers. Place the crackers on either side of your toasted marshmallows, and press together while you slide out your roasting stick. Eat immediately! Repeat indefinitely.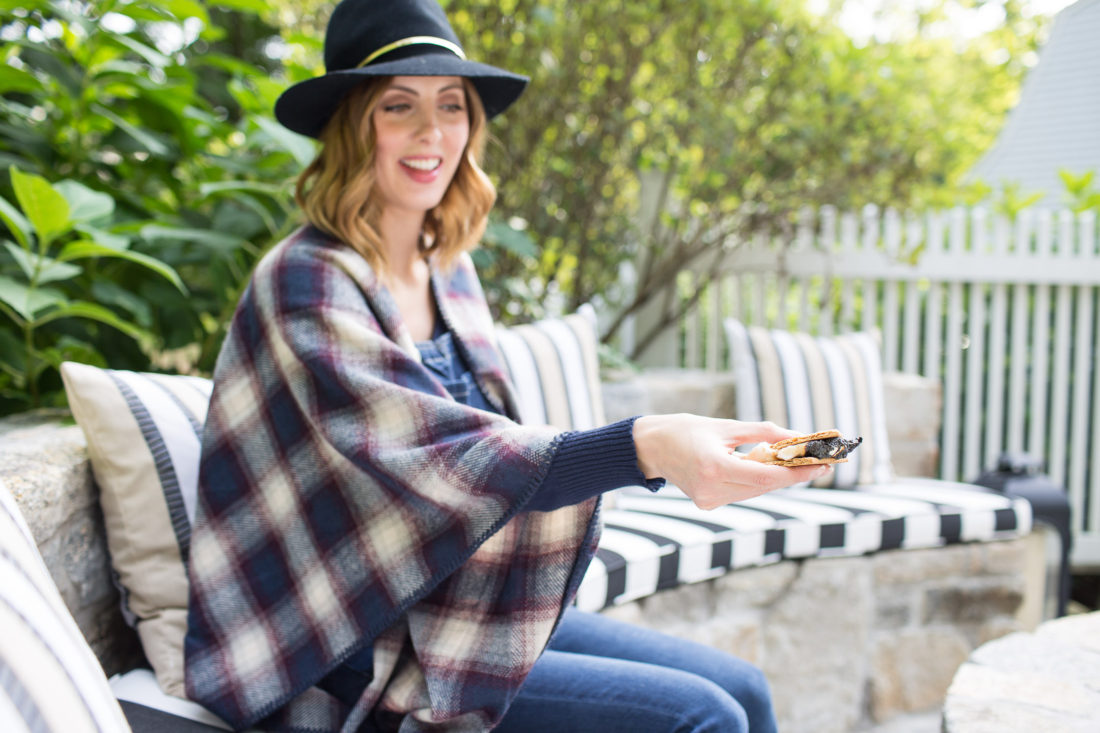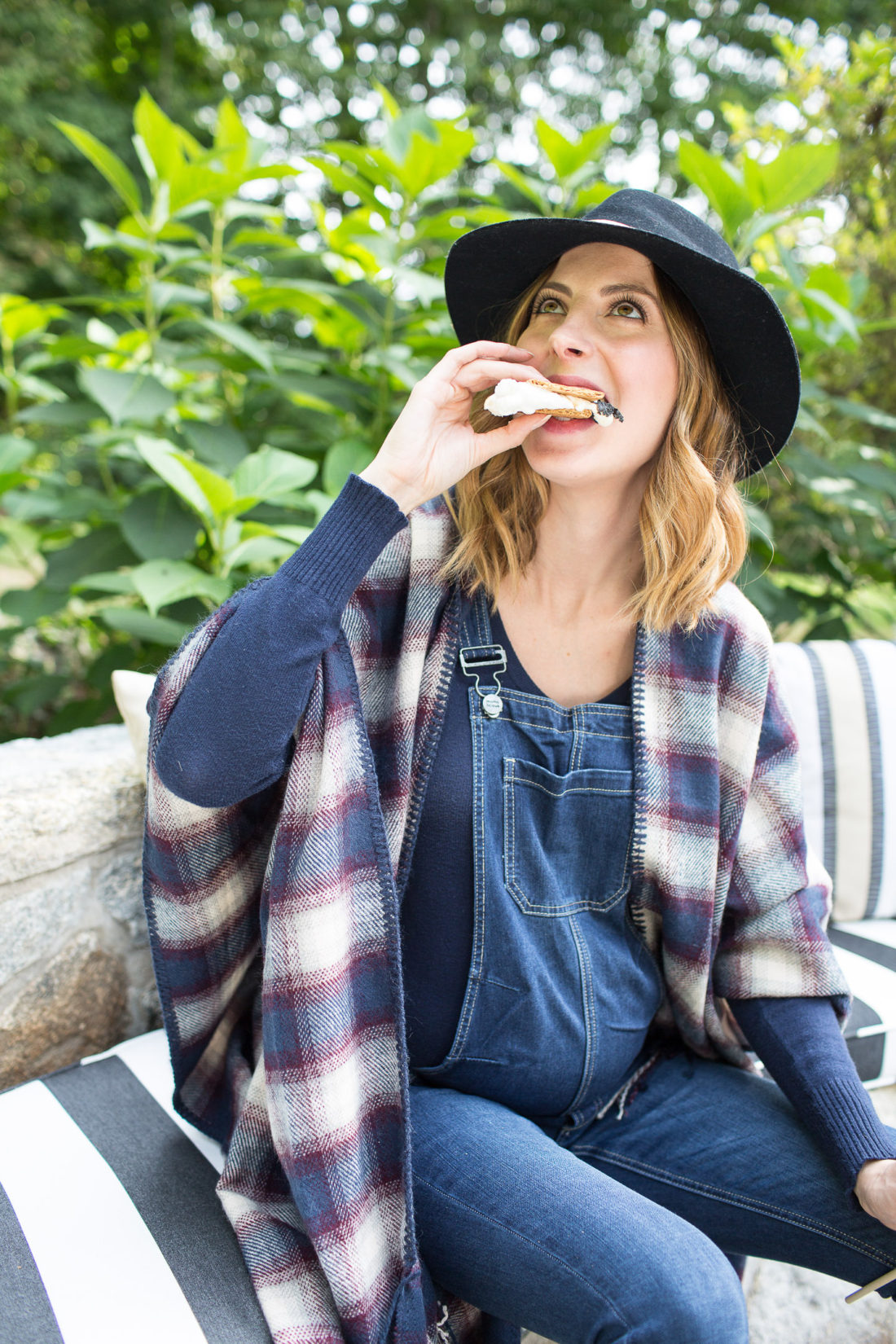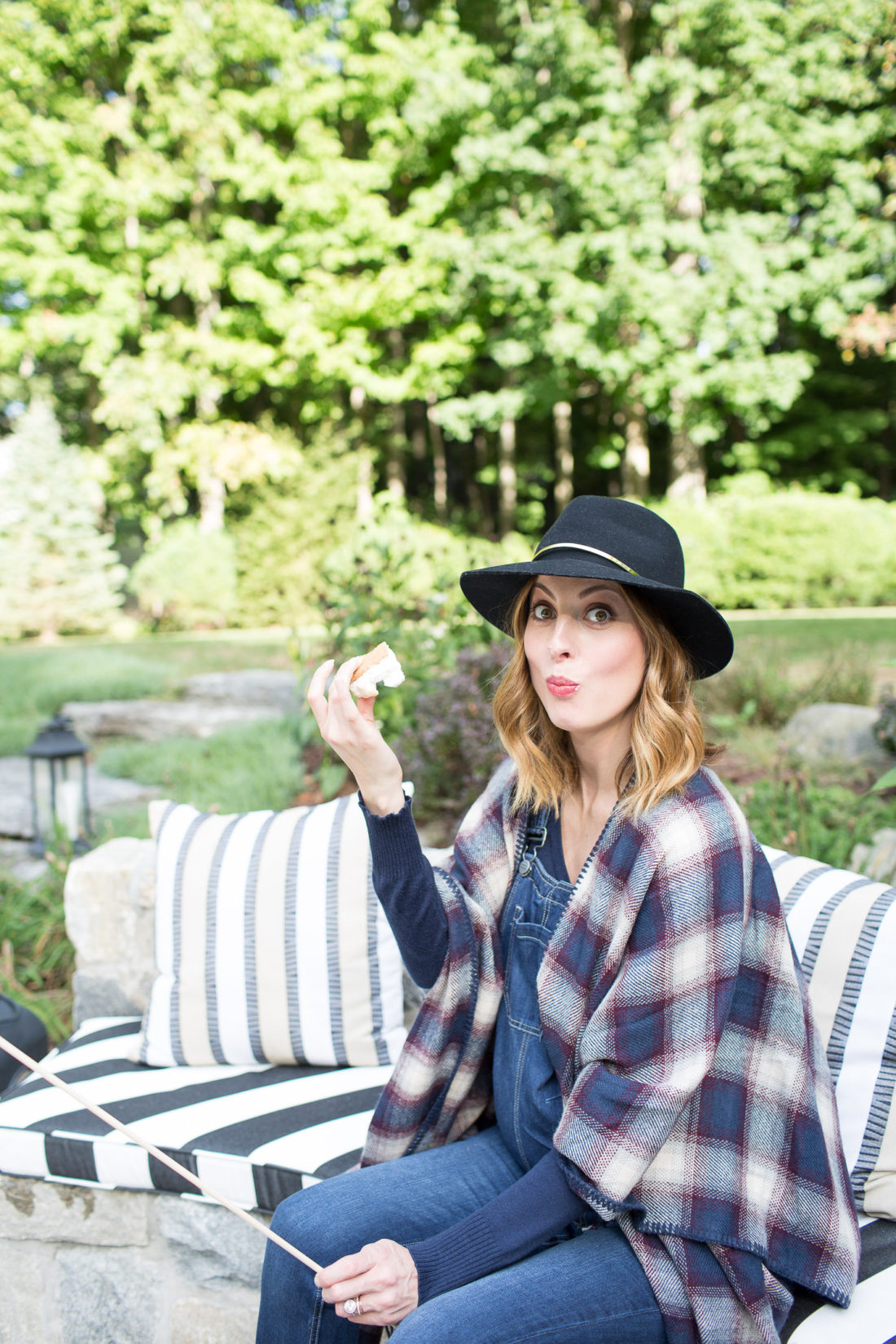 Shop The Post

And because plaid is synonymous with Fall, I thought I would share some of my favorite pieces of plaid that I've stumbled upon this season. So classic and timeless– I can't wait to get in to some of these after Baby Boy Martino makes his grand entrance!
Mad About Plaid

Photographs by Stephanie Elliott Photography