The following content may contain affiliate links. When you click and shop the links, we receive a commission.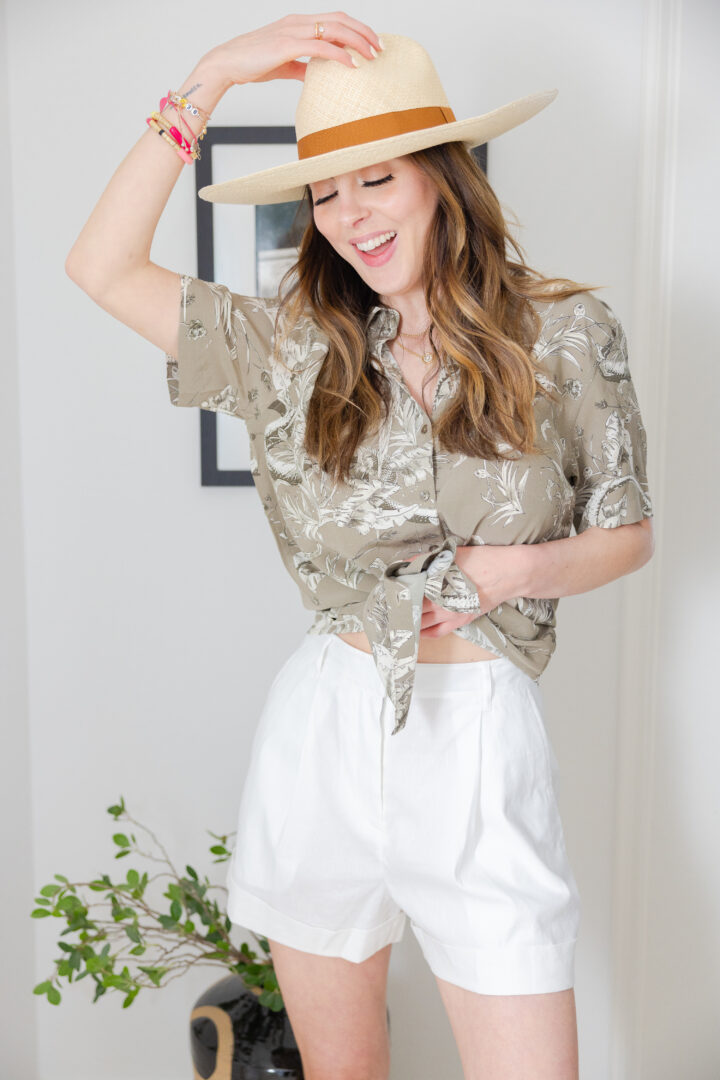 You know I'm a dress girl through and through. But when this season of the year rolls through, with beautiful weather and sunny days spent with lots of outdoor time with my kids, shorts become my savior! It's much easier to run after my three little ones without worrying if my dress is floating up and giving the whole neighborhood a little show. LOL. Not to mention the fact that a toddler with the occasional tantrum is not handled as expertly by a Mom wearing a dress. At least in my experience! I'd liken it to wrestling a bear. So, shorts it is! I've shared shorts roundups before in varying categories, but today I wanted to share some of my favorites that run the gamut from white linen shorts (for dressing up or down) all the way to my favorite denim cutoffs.
I hope you find something you like as well! I've found myself investing more in "nicer" shorts to dress up for evenings as I get older. There's something about great separates that are always an instant classic. Let me know which of the pairs below is your fave!
Ivy Linen Shorts
$225
These linen shorts are my new favorite. Pictured in these photos! I love that I can dress them up or down, and the fact that they tailor beautifully at the waist.
The Momjean Short Short in Vintage Canvas Wash
$69.50
Absolutely sign me up for these high-waisted and elevated denim shorts in the prettiest ecru color. I sized up!
The Perfect Vintage Military Short
$54.50
I think these vintage-style military shorts are SO cute, plus they're on sale!
Parker Long Loose Vintage Shorts
$138
These denim cutoffs are an A+ style star. If you can't find a pair of denim cutoffs you love, try these!
Sweat Set Boyfriend Shorts
$68
These lightweight shorts are really simple and easy to throw on. I reach for them again and again.
The Way Home Shorts
$30
These are a less expensive alternative to the uber-popular Alo shorts, and just as cute!
Noella Cut Off Shorts
$169
If you're looking for white, slightly distressed denim cutoffs, these are my personal fave!
Rowan Shorts
$245
A bit of a splurge, but I'm in love with these patterned Ulla Johnson shorts. So gorgeous to pair with a simple top– and dress up so easily!
High-Waisted PowerSoft Loose Shorts
$22
These easy peasy shorts are really inexpensive, and perfect for your summer hiking or Hot Girl Walks!
Comfy Drawstring Casual Elastic Waist Pocketed Shorts
$24.99
These casual shorts are perfect for going from town to the beach, and everywhere in between. I love how many great colors they come in, and the price can't be beaten!
Linen-Blend Pleated Cuff Shorts: Undyed Plaid Edition
$79.50
Few things are more "Americana Summer" than a linen and gingham pairing! These shorts are so cute and easy to dress up or style in a more casual way.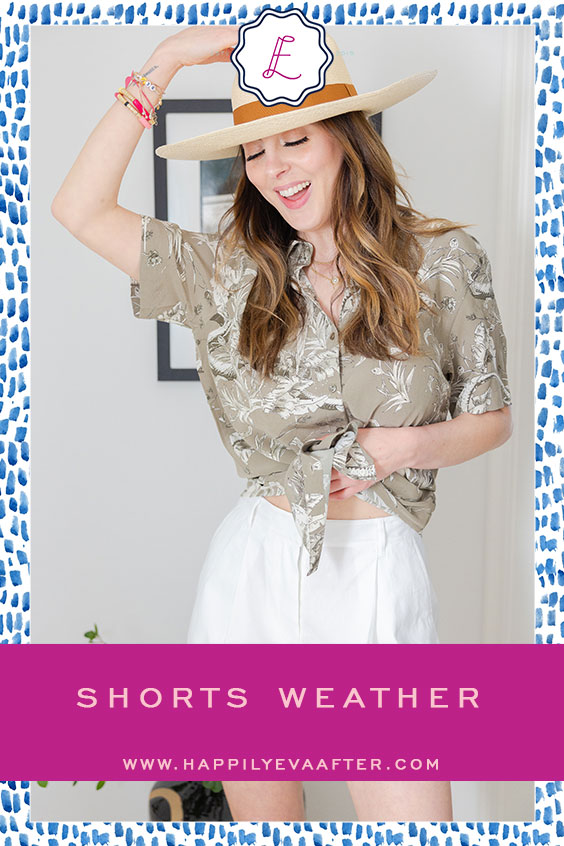 ---
Shop the post…

Photographs by 

Julia Dags

 | Copyright © 2022 Happily Eva After, Inc. All Rights Reserved.