The following content may contain affiliate links. When you click and shop the links, we receive a commission.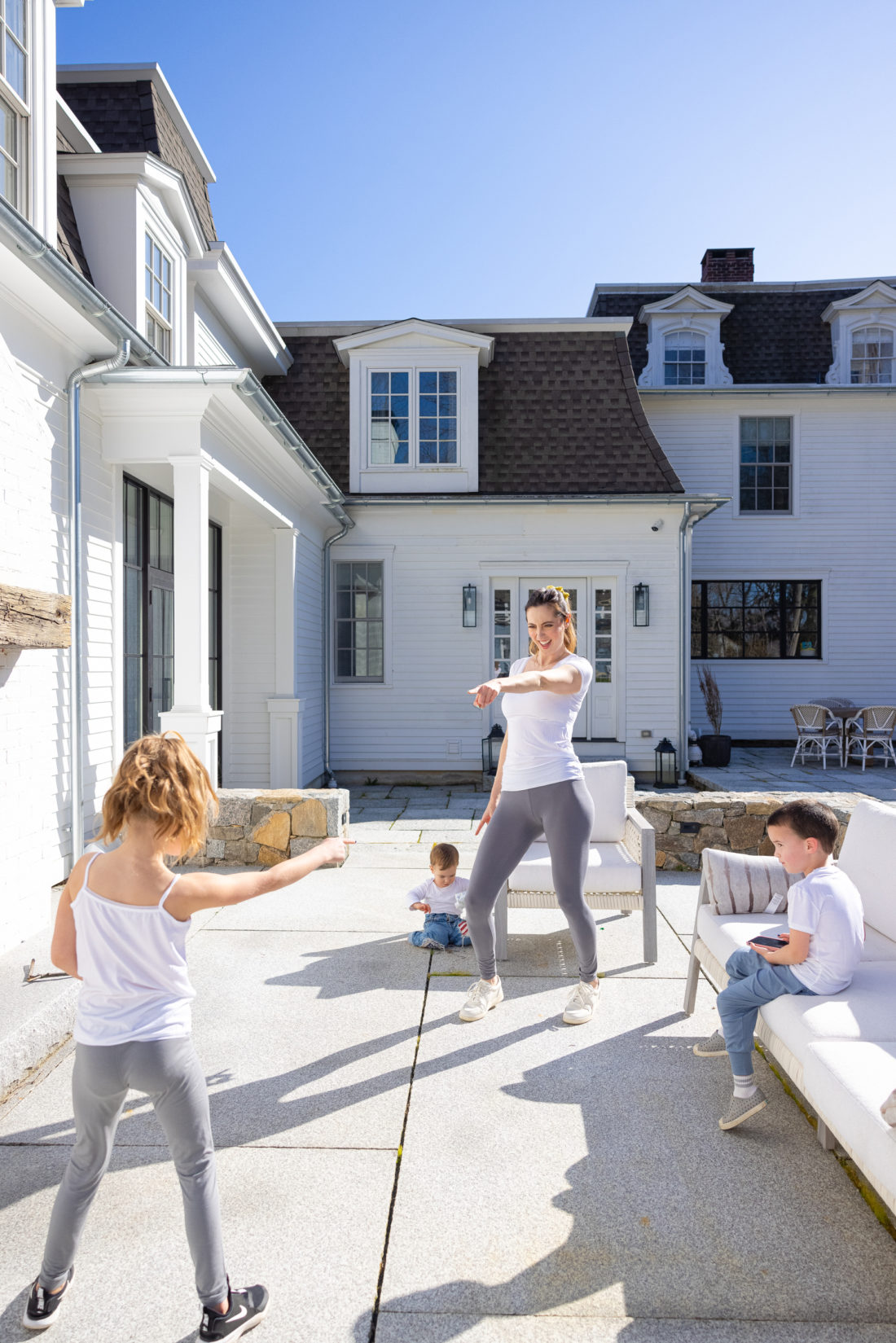 **Many thanks to Connecticut Children's for sponsoring this post. As always, the thoughts and opinions expressed below are entirely my own.
With so much time spent indoors the last year, my kids have really been craving activity. Spending a long, New England winter with COVID restrictions in place has meant that I've definitely been lacking ideas when it comes to my kids getting exercise. I'm sure a lot of Moms can relate when I say that it's been tricky enough just helping my kids do their school work AND figure out how to get dinner on the table for everyone. Physical activity took a backseat role for us, and I have seen the consequences of that with my kids. Whenever Marlowe and Major don't get enough physical activity, they start bickering more, and little behavioral challenges start coming out. I know for a fact that when I am physically active myself, I not only enjoy physical benefits, but emotional ones as well. When I exercise I always feel better, and get a burst of energy– it can flip any bad day around for me. I feel like it's totally normal for kids to act out if they're not getting exercise and releasing those natural endorphins! That's why I'm so excited today to be partnering with Connecticut Children's to share some great Spring fitness challenges to help keep our kids active!
As a reminder, I am not a doctor and I can't give you official medical advice for your family! For any medical questions you may have, check out www.connecticutchildrens.org!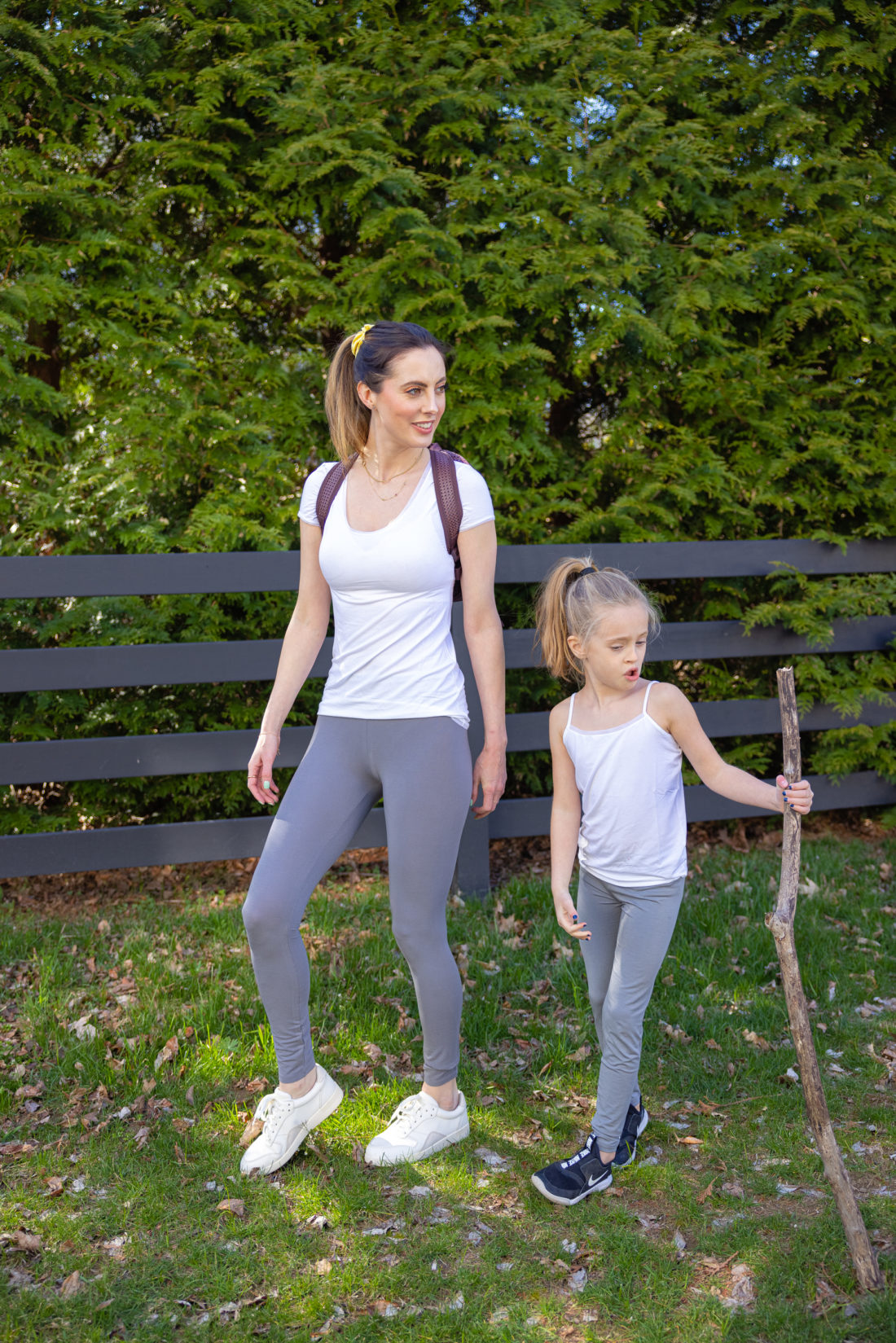 U.S. News & World Report has ranked Connecticut Children's a top children's hospital in the nation for 2020-21 – a testament to their pediatric expertise and exceptional, kid-friendly care. In fact, one of the cornerstones of Connecticut Children's is its dedication to creating a positive experience for all families in its care.
I've been particularly impressed with Connecticut Children's website! I can't say I've been somebody who regularly checks out hospital websites for tips, tricks, or to read up on topics, but I truly love the Connecticut Children's blog portion of their website. It has great articles and a menu of common topics on the side that can help guide your research. I spent a long time reading it. One thing I thought was such a great idea, was their article about Spring Fitness Tips! I decided to try them out with my kids to see if we could get more active and work out some of that pent-up energy. Today I'm sharing what we tried and LOVED. If you want even more tips, check out the full article HERE.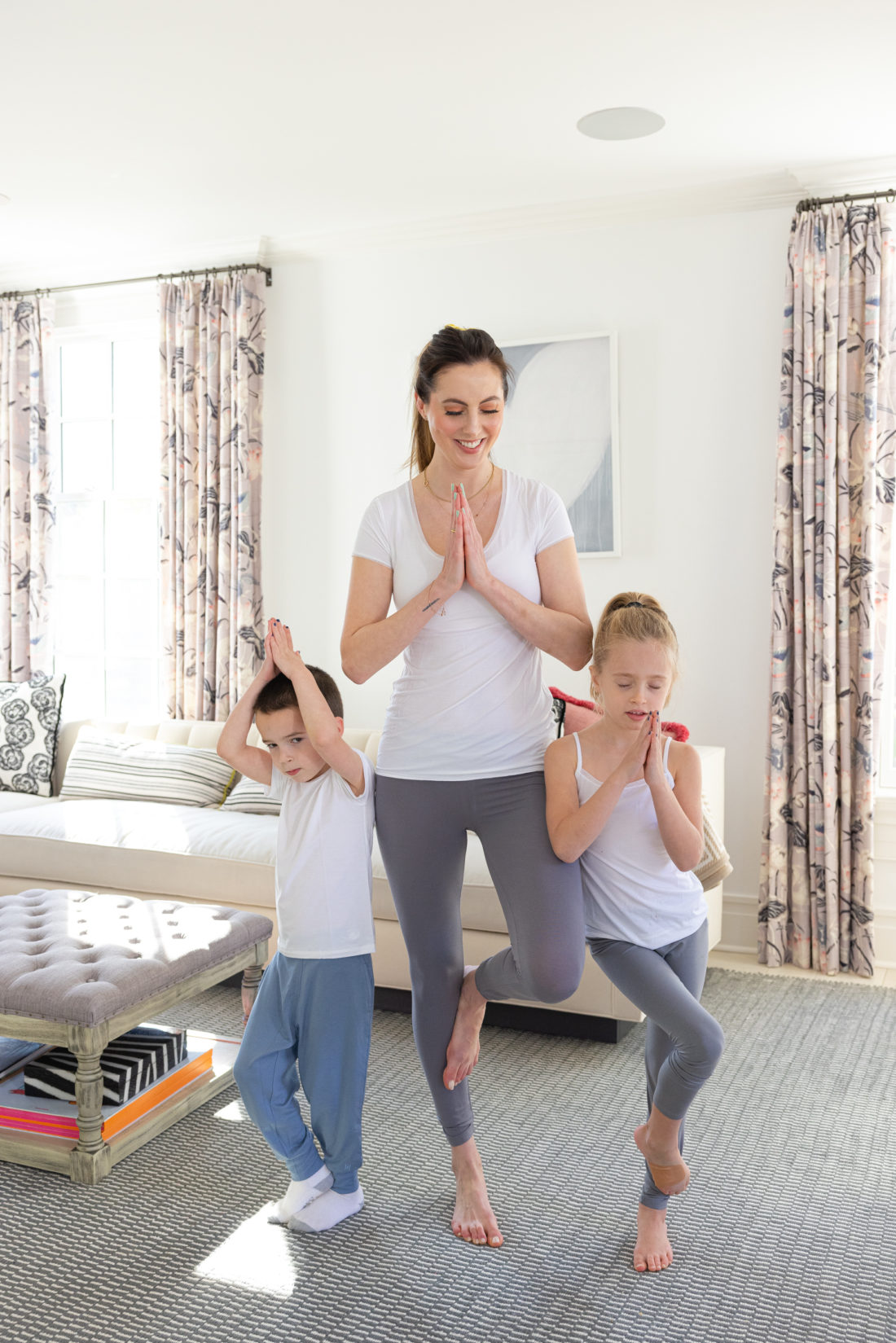 FAMILY YOGA
I've always loved yoga, and thought it would be fun to try out some poses with the kids! It turns out that Major does some yoga in his classroom at Preschool, so he was excited to show us some of his favorite moves, too. I love teaching the kids how to practice yoga because the focus is on deep breathing and finding those quiet moments. Our entire family has struggled with periods of anxiety over the last year, so it's a nice reminder to slow our breath and focus on relaxation. And speaking of relaxation, the past year has definitely taken a toll on kids' mental health worldwide. I found Connecticut Children's behavioral and mental health resources really helpful and informative!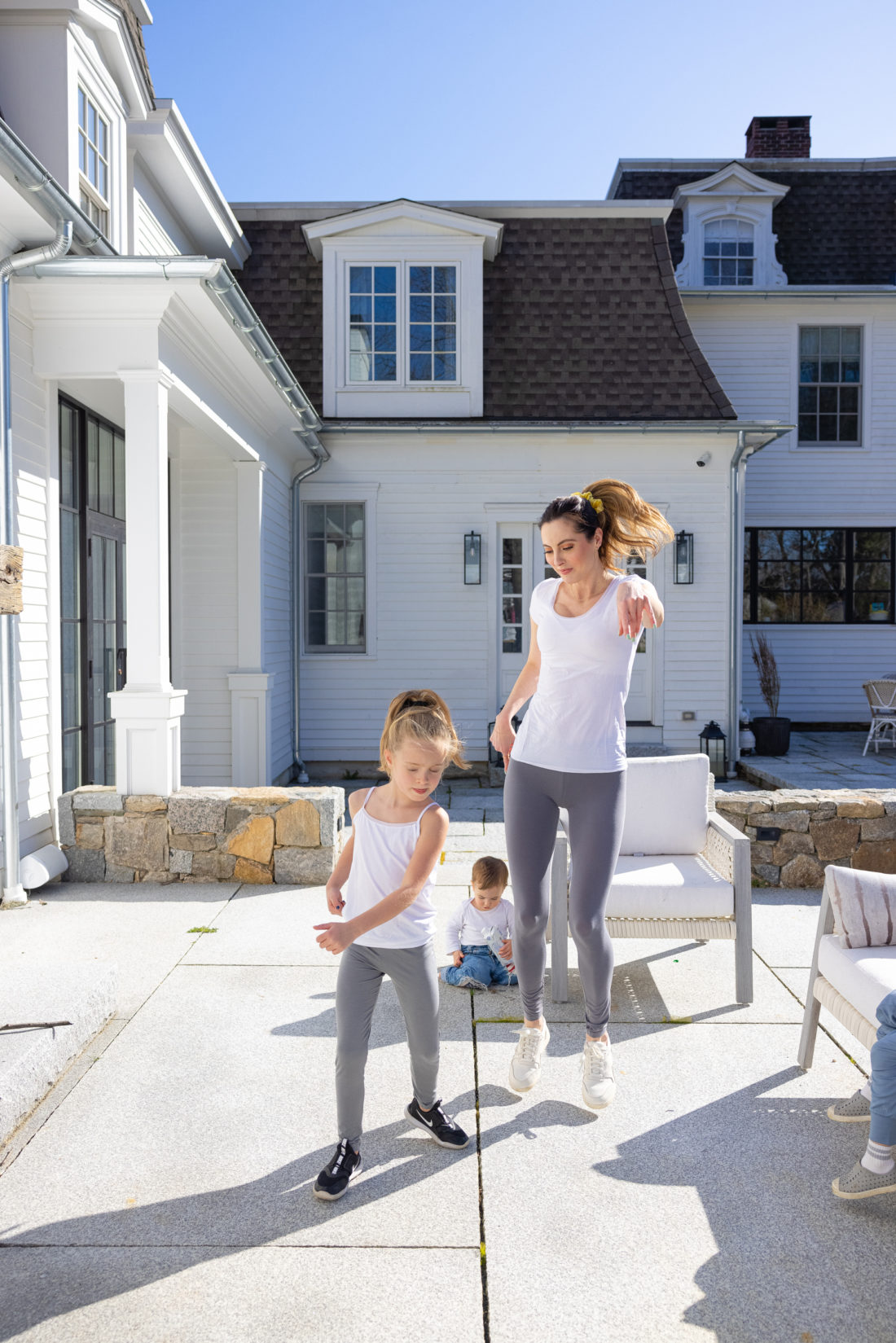 FREEZE DANCE PARTY
We love playing freeze dance, and we love even more to play it outside! We each take turns being the Freeze Master, and put on a fun song to dance to. Whoever is the last to freeze in place when the Freeze Master stops the track loses! My favorite part is watching the hilarious poses my kids freeze into. LOL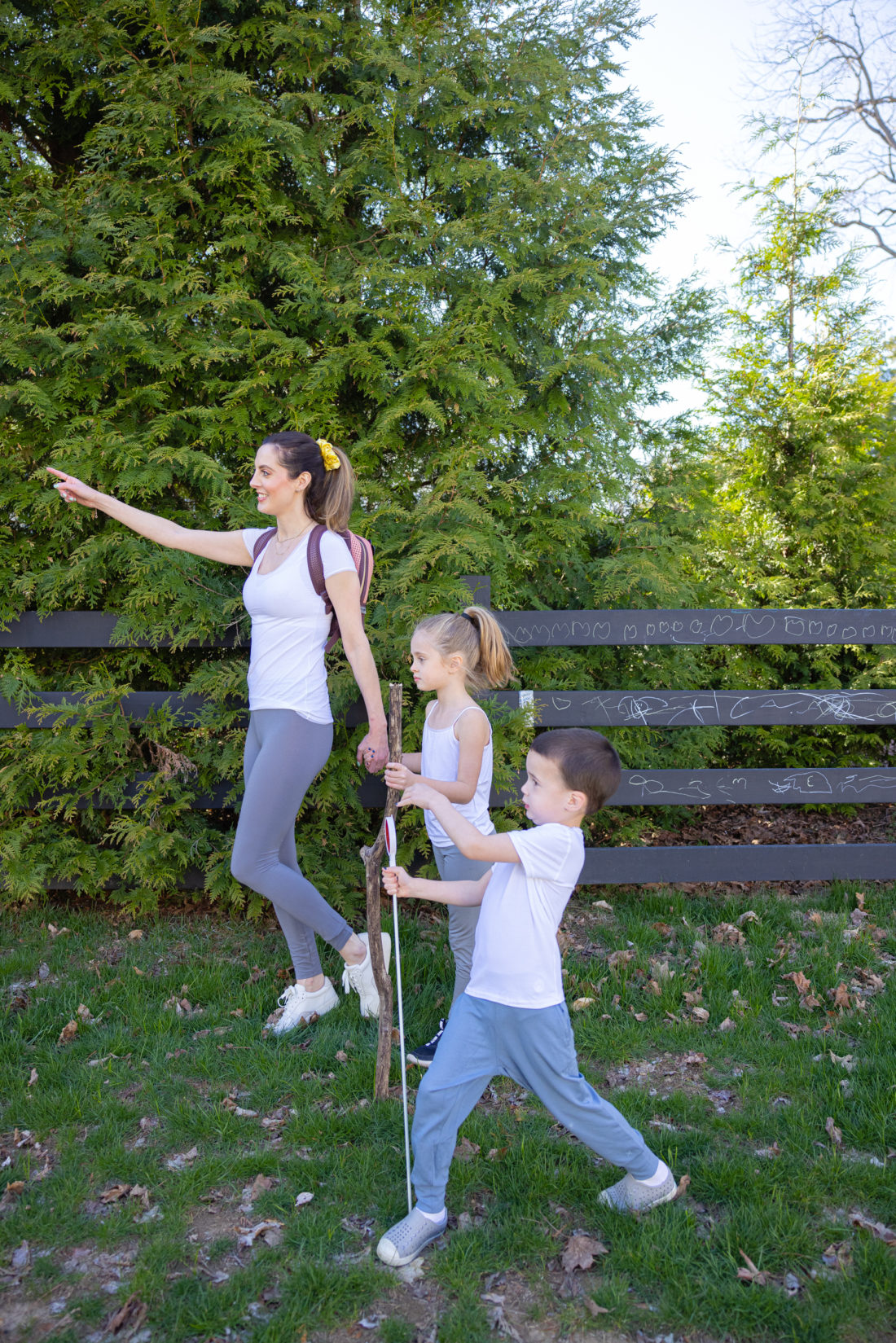 LOCAL HIKES
Hiking is one of our family's favorite forms of group exercise. I've been hiking with the kids since they were itty bitty, and it's a great way to explore your local parks and trails while also getting your limbs moving and your blood pumping. You can totally hike even when the weather is still a bit chilly! We just make sure to bring a backpack with extra layers, bug spray, sunscreen, and water! I'm excited for Mateo to start hiking with us this year, too.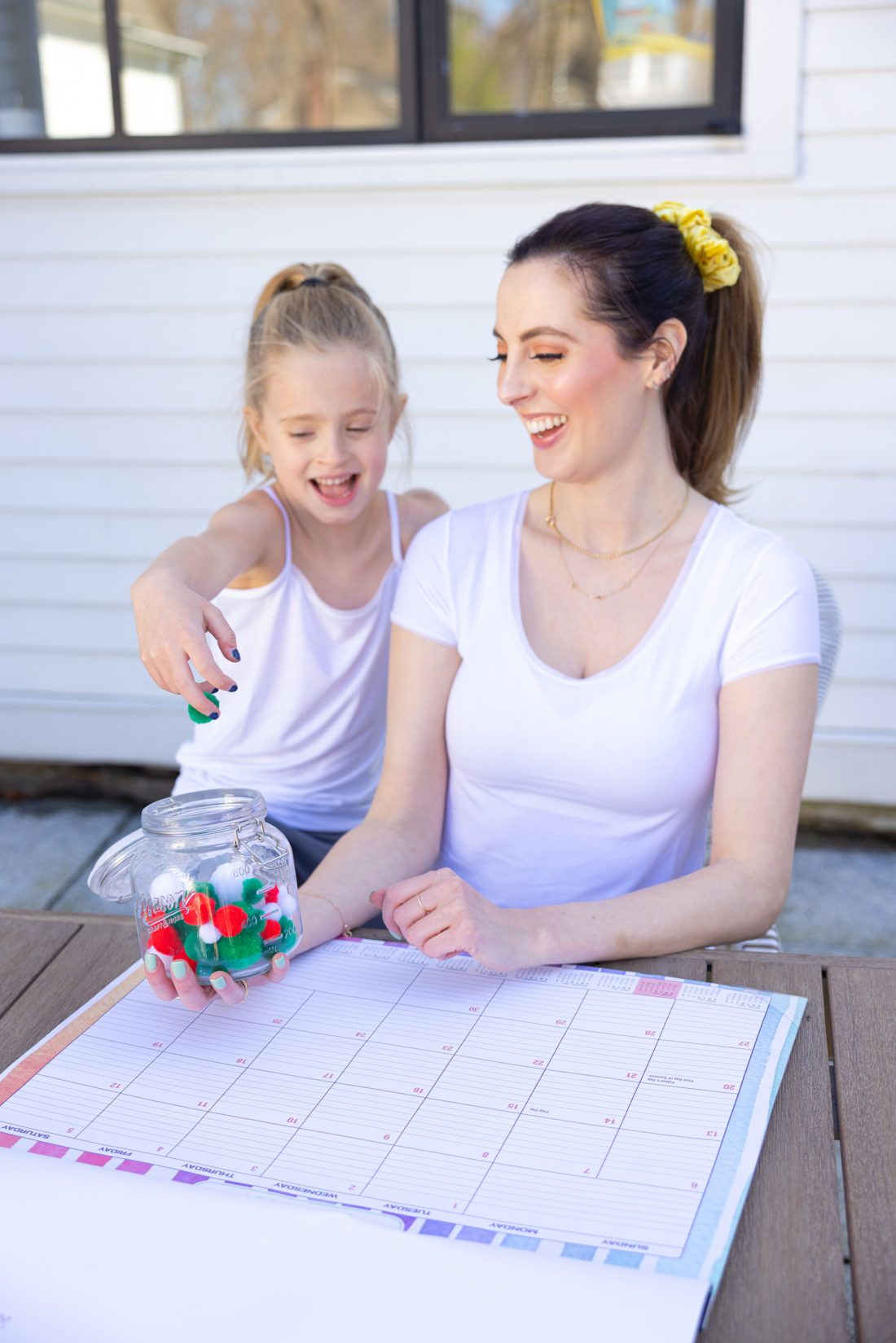 FITNESS CHALLENGE CALENDAR
A new thing we've been trying is to put fitness challenges on our calendar, scattered throughout the week. We focus on three days a week, and we each get to suggest what the fitness challenge should be. I write them on the calendar, and then the kids get to add a pompom to the jar when they complete the challenges. When our jar is full of pompoms, we all get to go out for an ice cream cone! I make sure all the challenges are things we can do indoors, even if the weather is bad. My suggestion is usually jumping jacks, or crab crawls around the kitchen island. Marlowe has recently started learning how to do pushups, and she loves seeing how strong she can get, and challenging herself to do an extra one every week. Major likes playing catch for his challenges!
I'd love to hear about the ways your family is staying active and healthy this Spring. Do you have any activities you love doing together? Let me know in the comments below!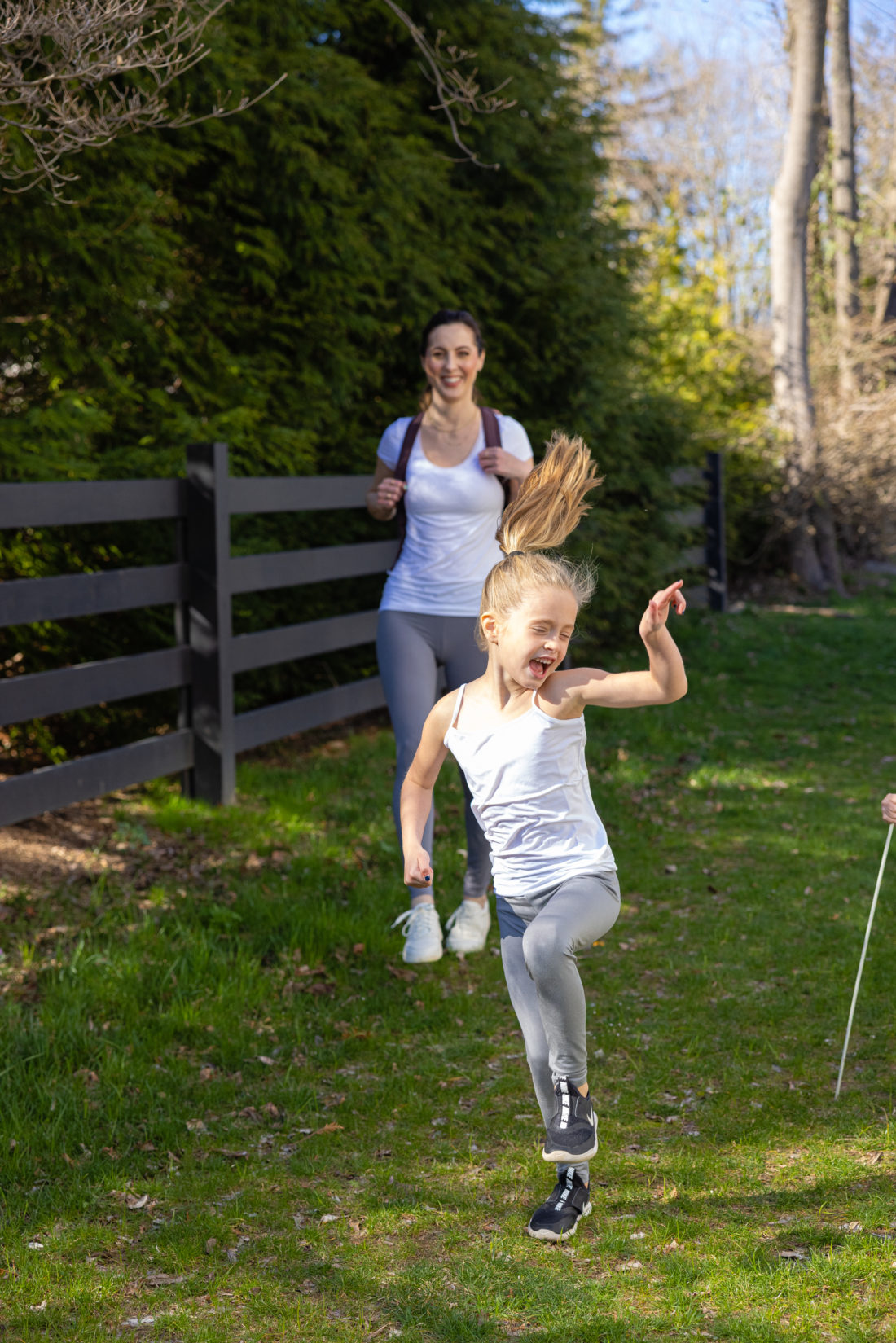 Photographs by Julia Dags | Happily Eva After, Inc. © 2021 All Rights Reserved