The following content may contain affiliate links. When you click and shop the links, we receive a commission.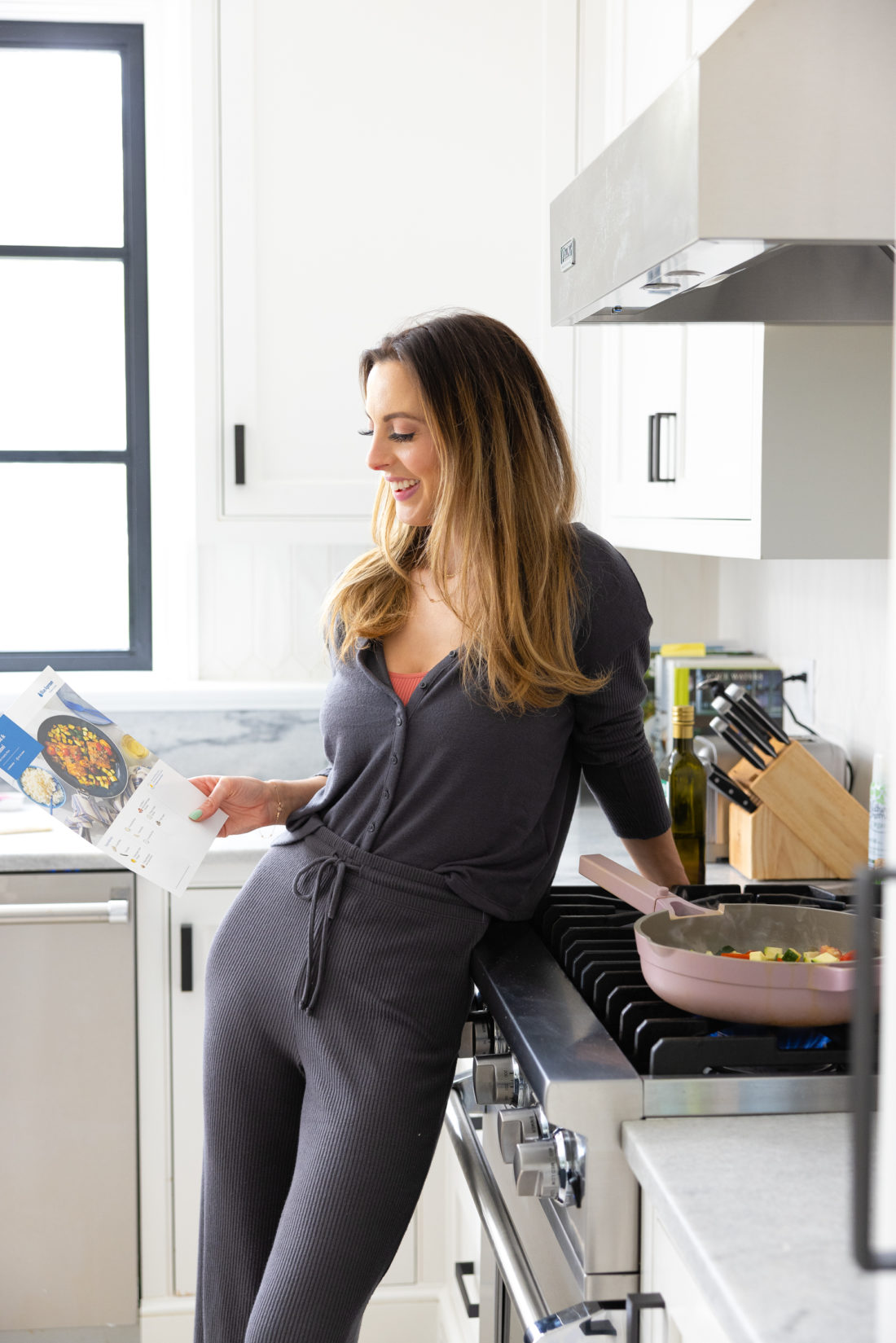 **Many thanks to Blue Apron for sponsoring this post! As always, the thoughts and opinions expressed below are entirely my own. 
I've been in a serious weekday cooking rut recently, and it's not cute. I end up feeling uninspired after the kids are down for the night, and spend (too much) money ordering out. Some may say, "But your boyfriend is a Chef!" Yes, he is. But he isn't here during the week, and admittedly I've been super spoiled by his cooking on the weekends…so much so that I've kind of forgotten how to pull it together on my own. That's why I'm so excited to share how I have been getting out of my cooking rut with Blue Apron!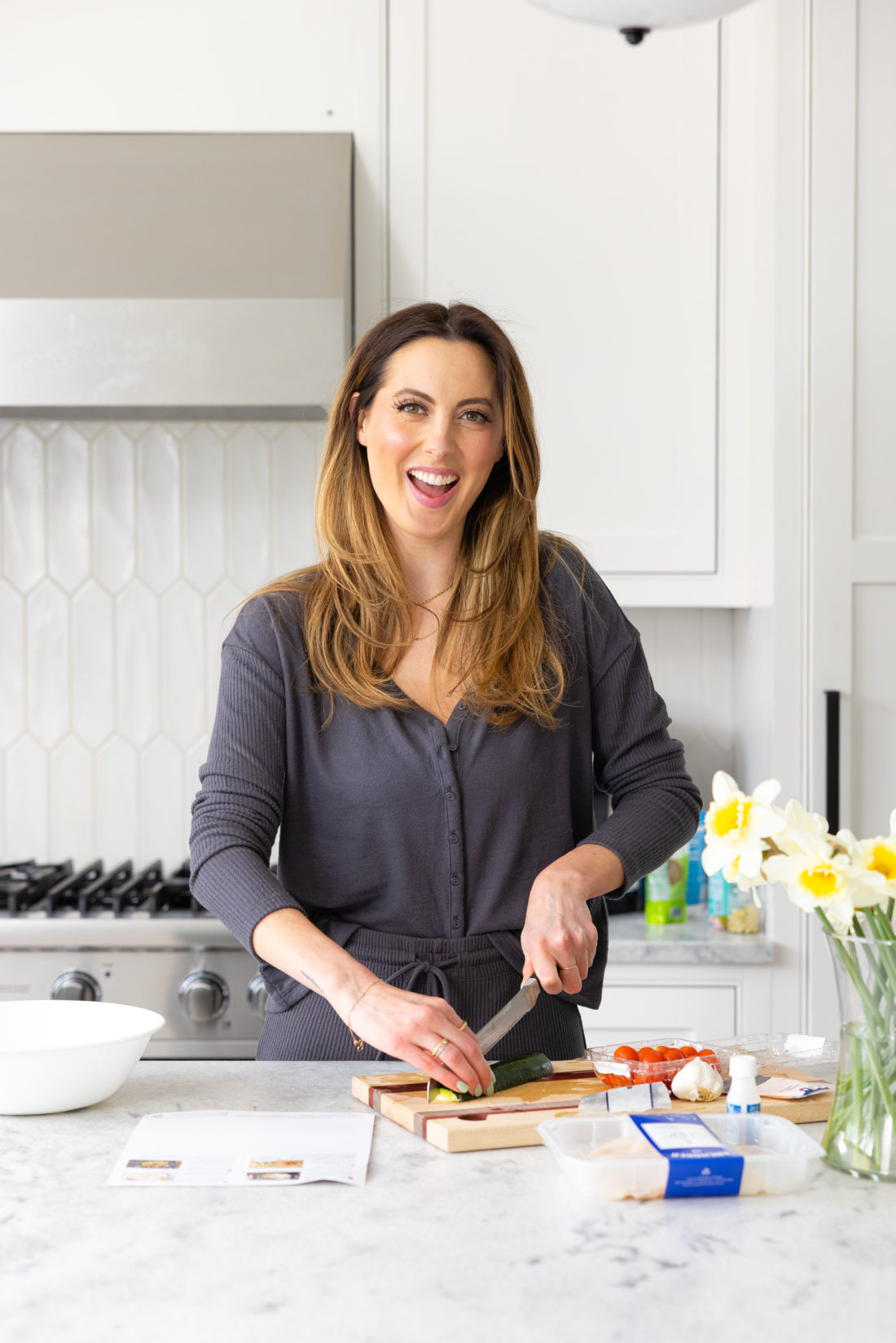 Blue Apron is a really flexible, and delicious, meal delivery service that delivers you fresh produce and Chef-created recipes that you can cook at home. I actually have used Blue Apron before and loved it, and it's only gotten better and better over time! I love that there are thirty meal options every week to choose from, and it's super easy to opt-out of certain weeks (if you know you'll be busy)…and even swap out proteins! There are also light options if you're looking to overhaul your nutrition and need a place to start. Most of all, I love that most of the meals can be made in 35 minutes or less, and I have NO leftover spices or condiments.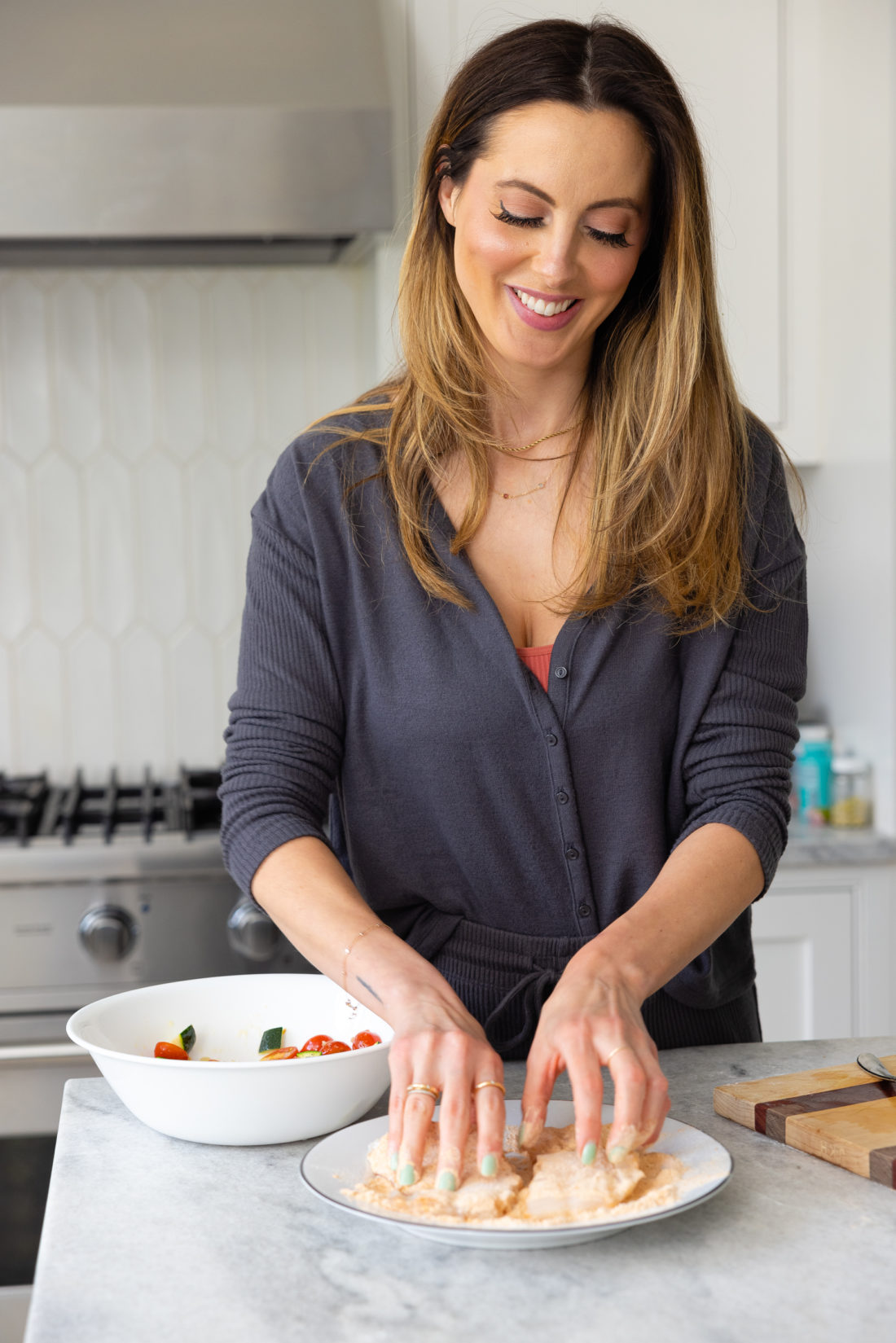 I find it so annoying when I want to try and cook a new recipe I've never had before and I have to buy an entire bottle of some random spice—such a waste of money. Everything with Blue Apron comes individually packaged and measured out, to take that part off your plate. Pun intended…ha! I get the option for two people, and that way I have leftovers for lunch the next day…or even for Marlowe who has become an adventurous eater and likes trying whatever I'm cooking up.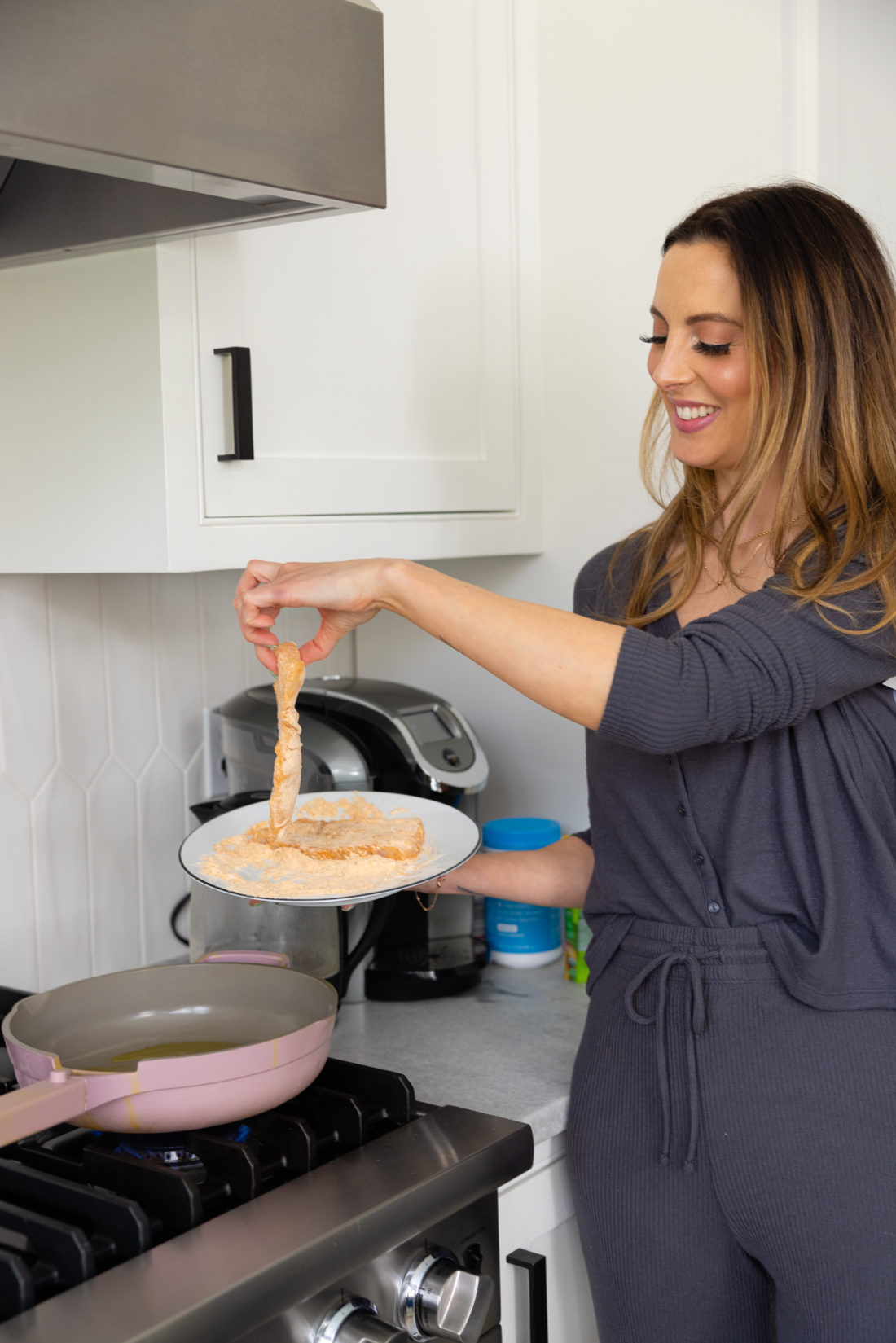 When I order out, I definitely don't know where my food is actually coming from—or the quality for that matter. Dating a chef has really opened my eyes to how the restaurant world operates and he has schooled me in the fact that NOT ALL kitchens are created equal. And neither are their products. I really appreciate that Blue Apron works directly with top suppliers to make sure that all of their meat and chicken is free of GMOs and hormones, all the beef is pasture-raised, vegetarian-fed, and free from sub-therapeutic antibiotics– AND the seafood is eco-certified. Quite honestly, Blue Apron has the best quality produce I've eaten in quite a while.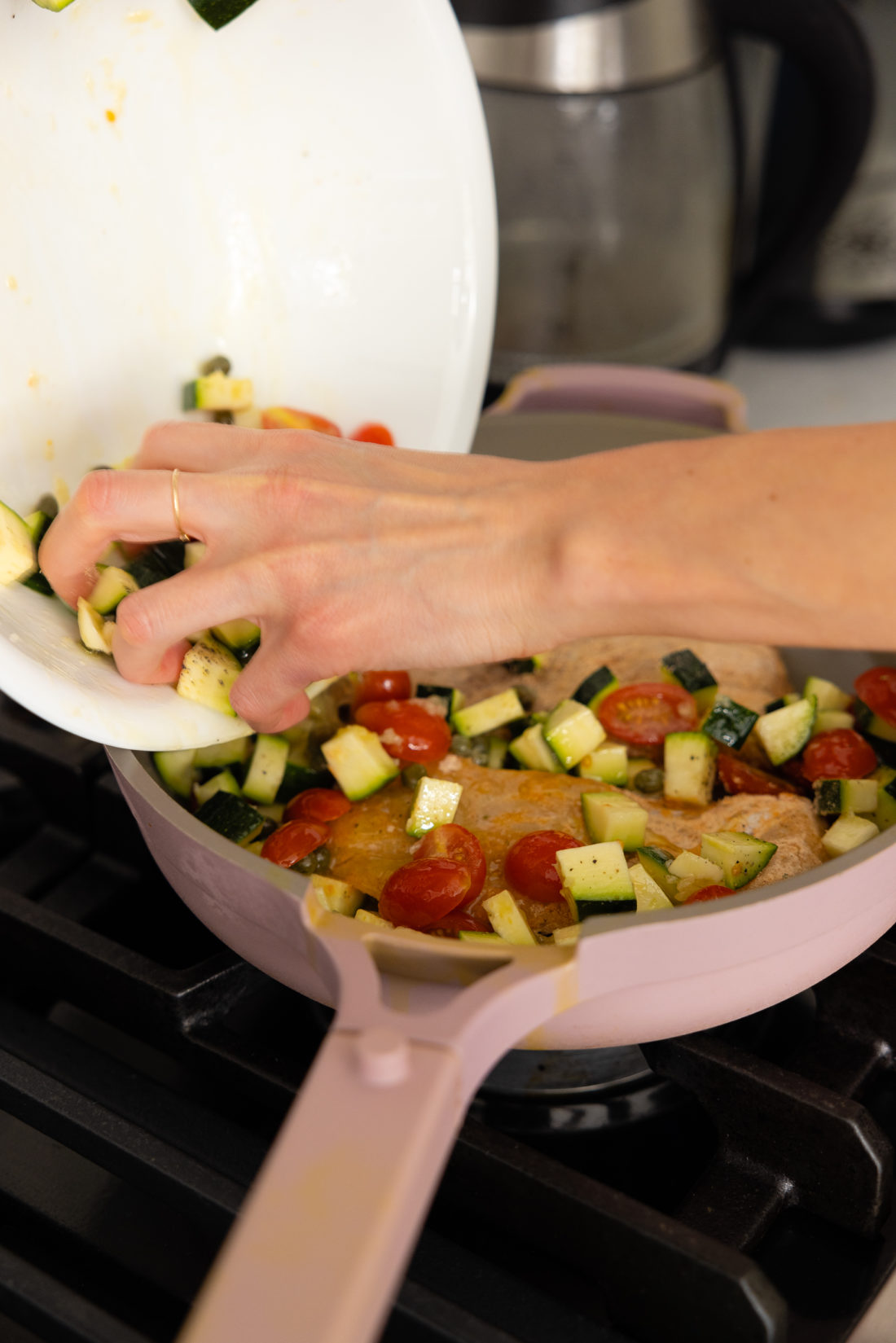 It was so fun starting to pick out meals for my weekly boxes, and I found myself gravitating towards recipes that I wouldn't think to make for myself! I recently cooked this one-pan Seared Cod And Zucchini dish, and it was AMAZING. My kids even had some. It was super easy to execute, and I feel like it inspired me to cook other fish proteins in a similar style in the future. My next box has a couple of Asian-flavor dishes that I'm super excited to try too!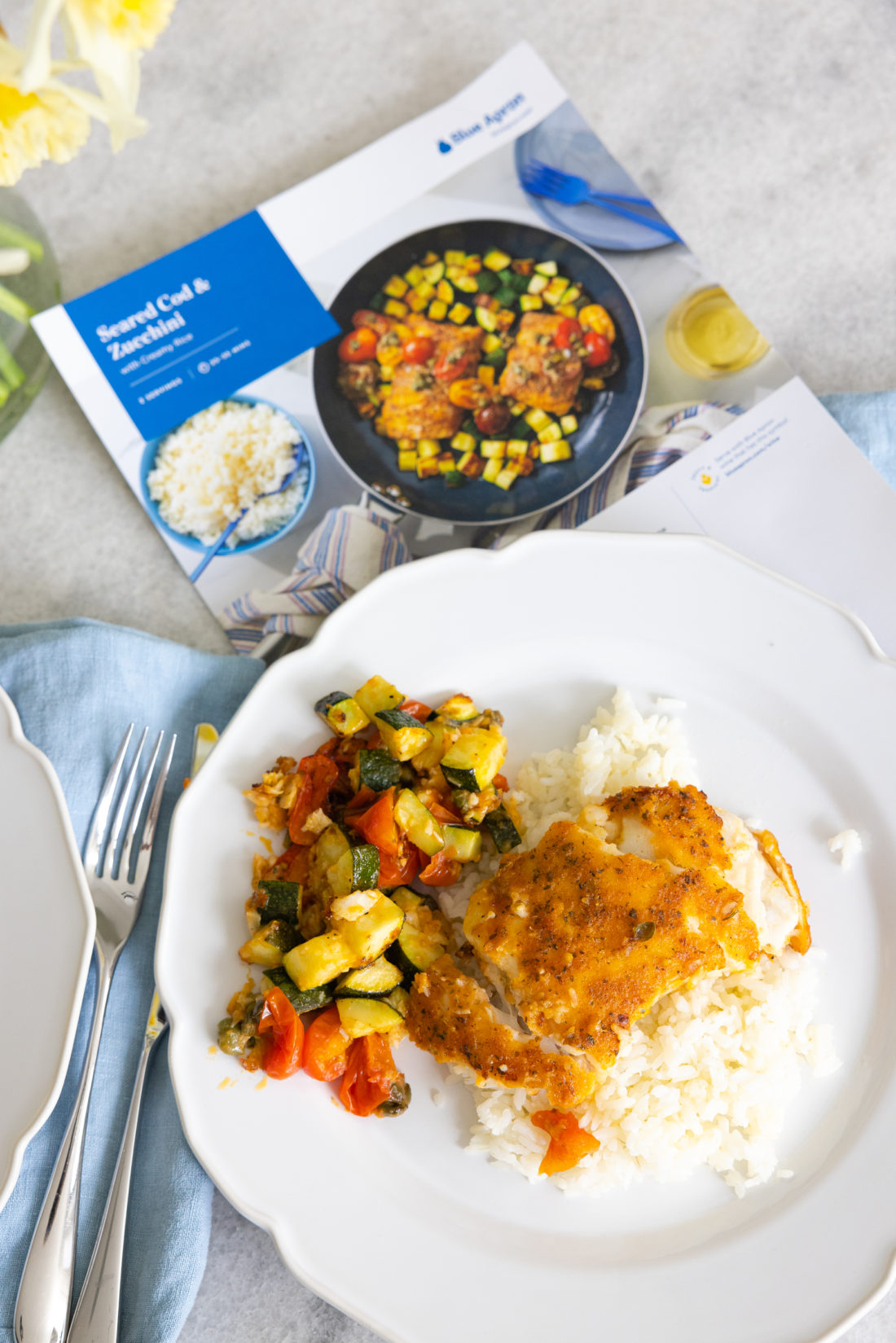 If you want to start cooking again, or to spice up your weekly repertoire, definitely give Blue Apron a try. Use my link HERE to get $100 off across your first five boxes + Calm Premium membership for 3 months free for this week only! 
I can't wait to hear what you make first!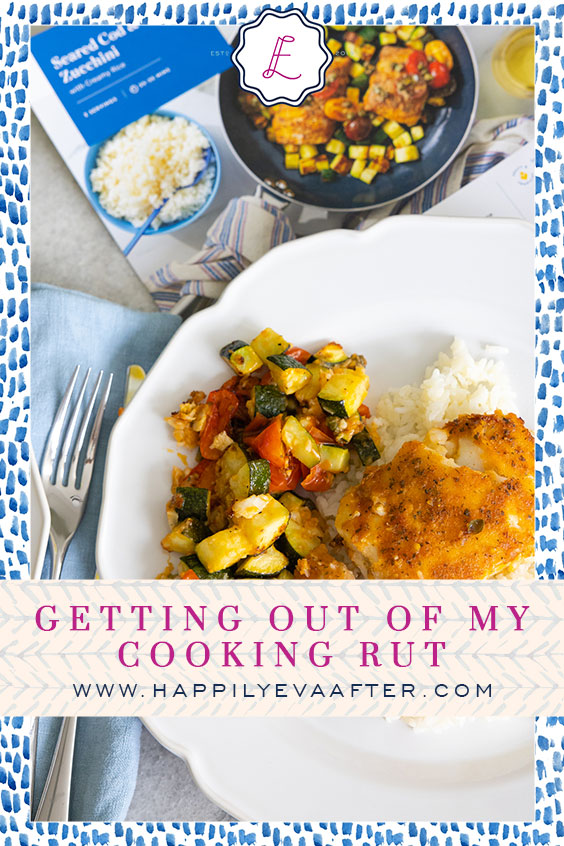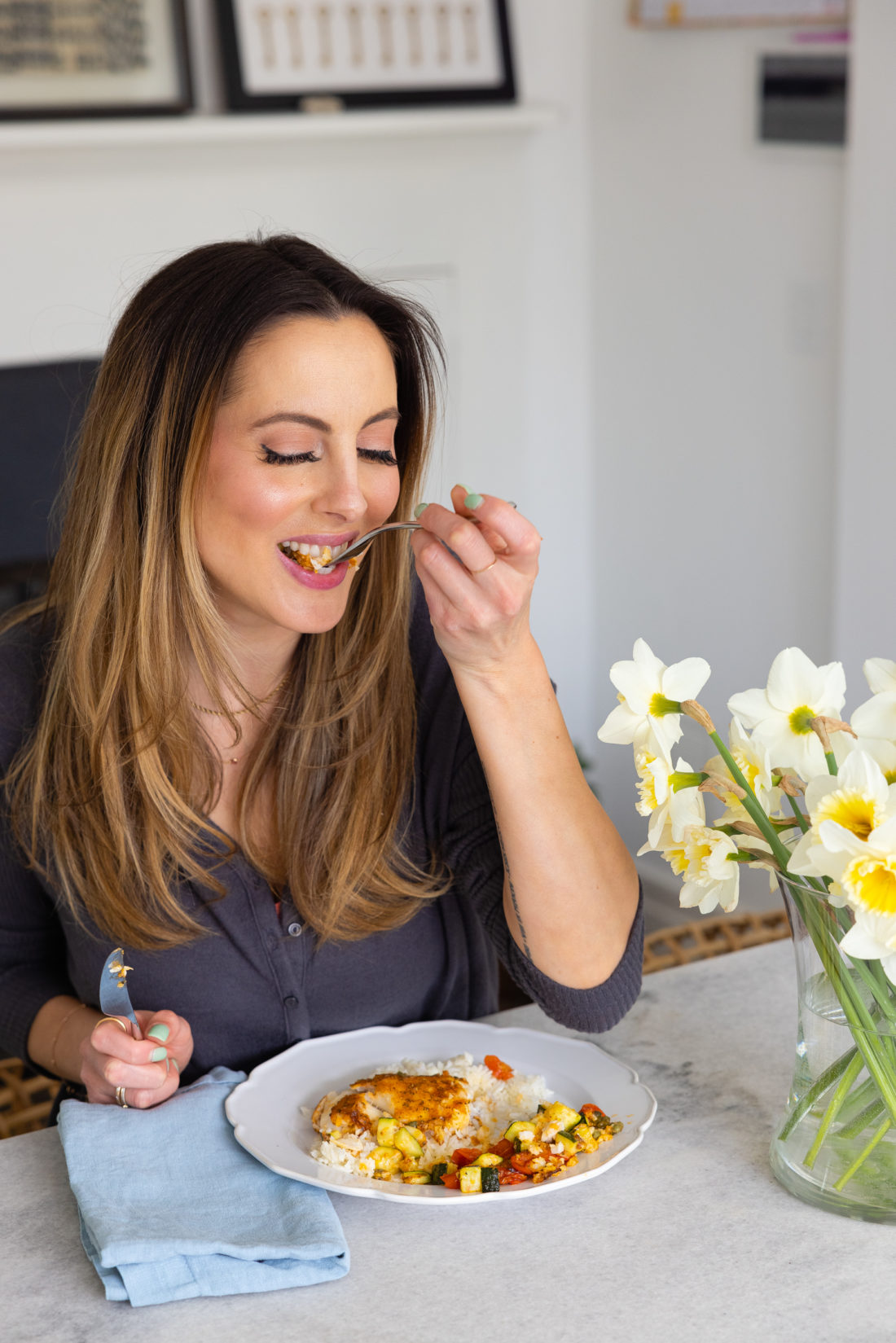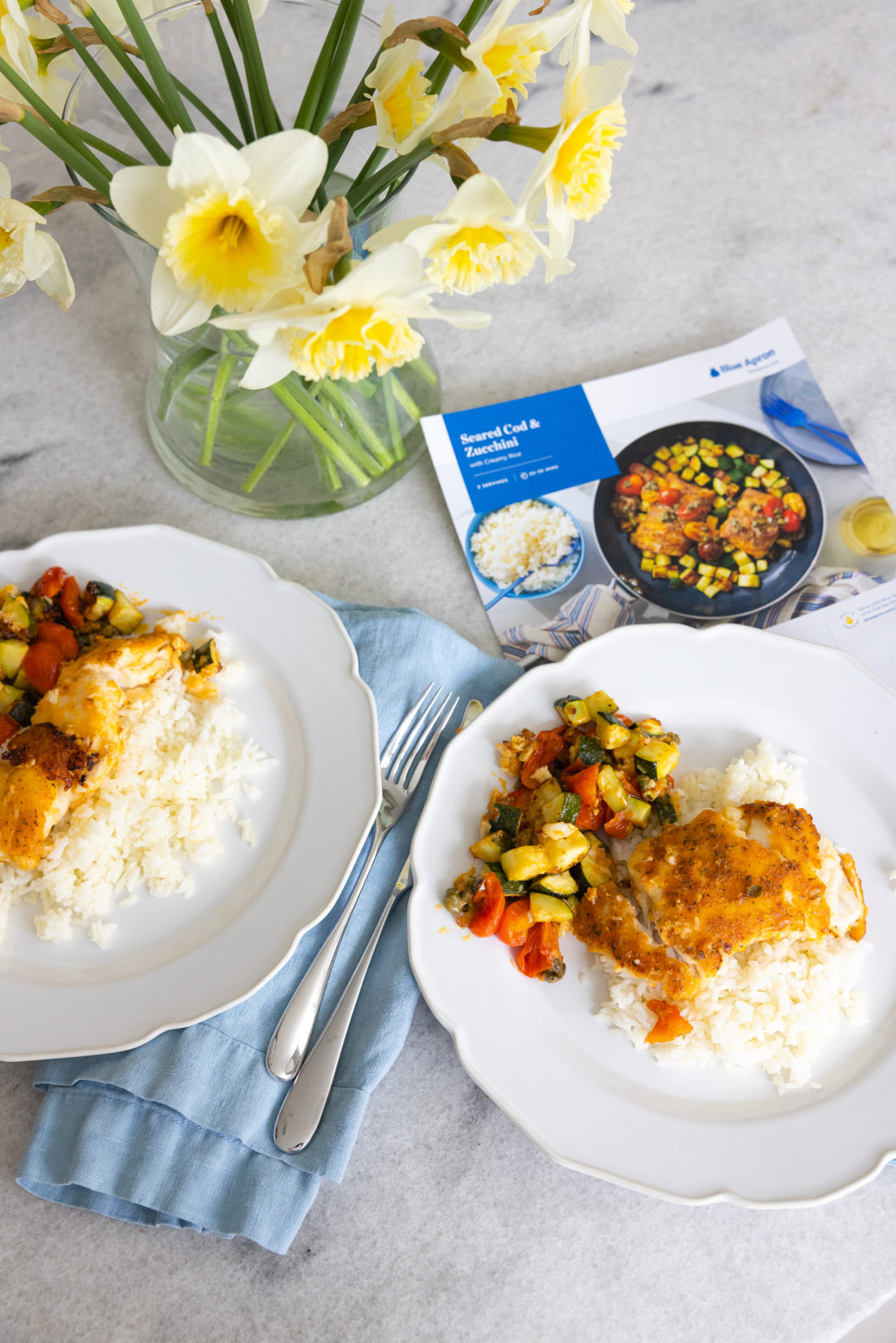 Photographs by Julia Dags | Happily Eva After, Inc. © 2021 All Rights Reserved