The following content may contain affiliate links. When you click and shop the links, we receive a commission.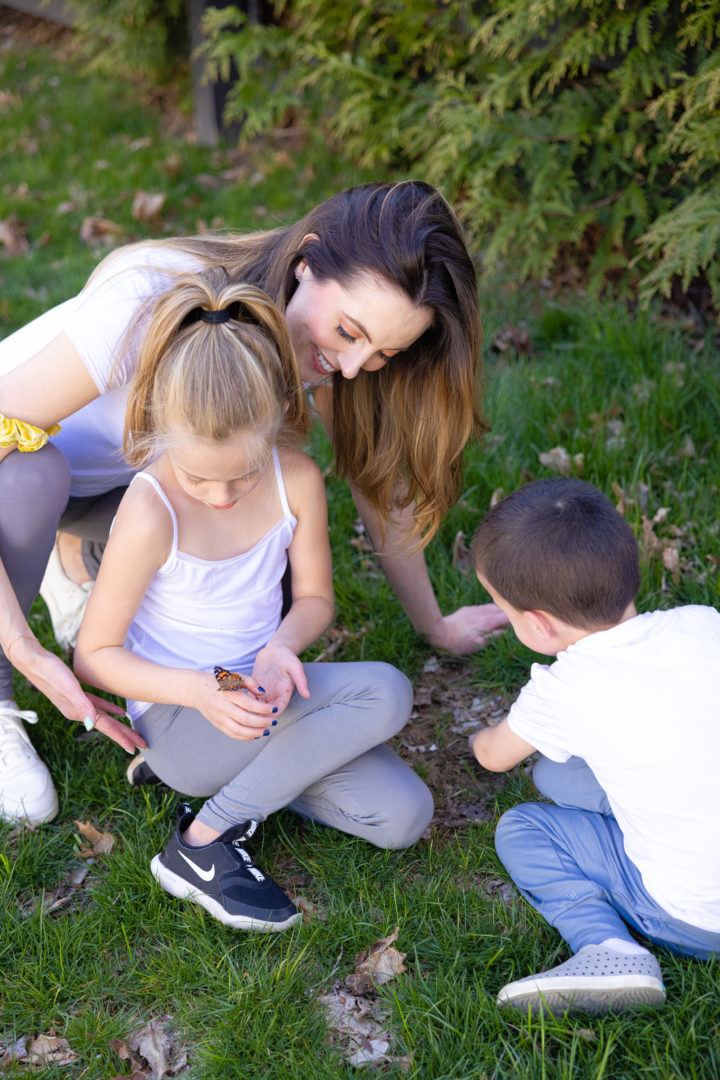 A couple of weeks ago, I mentioned in my Newsletter that the vaccine rollout (and subsequent alleviation of strident "pandemic rules and regulations") had been triggering some feelings for me. I realized that so much of my mourning and loss I have felt as a result of the events of the past year have been dormant as I was purely in survival mode. I think we've all been holding so much beneath the surface, and just trying to get on with life to the best of our abilities. Now, with the promise of a "post-pandemic world" on the horizon, and a vaccine available to me (Yay!), so many of these feelings have been flooding back and consuming my thoughts. Old pain, new worries, and just an overarching feeling of unease. So many of you contacted me, sharing that you could relate…for reasons similar to mine and also very different. It was fascinating to realize that I wasn't alone in feeling so many. conflicting feelings: Joy and Hope, but also Loss and Sadness. Relief AND anxiety. 
I then talked about the subject a bit on Instagram Stories, and shared a comment box where people could share a little bit about their feelings about a post-pandemic world. I was truly SHOCKED by how many of you are really going through so many challenging emotions. There are equal parts people who are ecstatic and relieved…and people who are so anxious and overwhelmed by restarting life as we knew it. I would say the vast majority shared that they were mostly feeling conflicted in one way or another. 
I realized it would be worth it to really unpack my own feelings here with all of you in a real blog post…in the hopes that you will share your own feelings with the community in the comments. I wanted to remind you that you can always put "anonymous" in the name box if you don't want to share your identity with your comment, Or just use a first name! I do think it's helpful, though, to share how we're doing right now during this pretty confusing moment in history. It helps people feel less alone and makes us all remember we are on this journey together– even amidst the most isolating year of all of our lives. 
I'll start off by saying that it's obvious we are not yet living in a Post Pandemic World. As encouraging as it is to know we have a vaccine available to us here in the states, and that many people are taking advantage of that, the truth of the matter is that so many countries across the globe are still really suffering from the effects of COVID. As I type this, it is so heartbreaking to read about the Corona Virus "Tsunami" going on in India at the moment. Areas of Europe are being hit really hard again as well. It remains obvious that it's so important to stay vigil as we move into a more open season here in the United States, and to make sure we are all taking care of our health as well as monitoring for symptoms and being responsible. 
Life is going back to somewhat more normalcy here in the states, however, and vaccination numbers are climbing. In my home state of Connecticut, over 60 percent of people 16 to 44 are vaccinated, and over 80 percent of people in the 65+ range are vaccinated. My state is starting to lift restrictions and open up, and with the onset of less restrictions comes a wave of emotion for me. Mateo was born on the first official day of lockdown: March 13th, 2020. I had just given birth, and was so overwhelmed navigating a divorce, new motherhood, co-parenting, and adjusting to three children…all while being concerned for the safety of myself and my family and being cut off from my support system. I realize now in retrospect what a traumatizing experience it all was, and I definitely bottled up a lot of those emotions. I have some friends having babies now, or about to give birth, and mixed up in all the joy I feel to meet their babies and drop off meals for them is the sadness that is finally bubbling to the surface about my own postpartum period. None of my friends got to hold my newborn, or come over and offer advice face to face. I had to let go of any expectation or plan I had for my third baby. My kids were anxious and overwhelmed, and my Mom didn't even meet my baby until he was over four months old. That's time we can't get back. At the time, I just kept the momentum moving forward, holding life together in my little bubble for myself and my family. But I have a lot of feelings of loss and anger about that time. I had been excited to have a third baby to really enjoy it this time around…and it ended up happening during a global pandemic. Of course, I always try and put these feelings in perspective and think about how lucky I've been to be safe and healthy during this time, and how the things I'm mourning are a small price to pay for that. But I do think it's so important to acknowledge feelings of loss and frustration as they come up. Taking a breather, now, it's clear that there is still so much for me to process emotionally. 
I also have begun to recognize what a toll all of this has taken on my kids…and that's really hard for me to see. Watching them adjust to new ways of Pandemic Life (mask-wearing, nonstop hand sanitizing, social distancing, lack of interactions in school, no new friends, etc) has made me so proud of them on one hand. They've taken it in stride. On the other hand, it's broken my heart. It kills me that so much of my kids' lives this year have been spent in worry and in isolation. When I see them run into kids in a public space, and hesitate to go near them or talk to them, I flinch. It makes me so uncomfortable to watch them suppressing their natural, beautiful, innocent instincts to reach out and connect person to person. I worry a lot about what this year has done long-term for little kids around the world. Easing out of this pandemic safely where kids are concerned has almost felt more confusing than easing in. How do we nurture them back to a place where they feel safe? Where they trust again? Where they ARE safe again? 
Another big feelings web for me is re-examining a post-pandemic work/life balance and socialization expectation. I think back to life pre-COVID and it was super hectic in my world. I didn't say No a lot, or turn down opportunities, and my schedule was pretty packed. As an extrovert, I'm ecstatic that we will be able to ease into being more social in the nearer future. And as somebody who is by nature very curious, I'm even more excited that venues and businesses will be opening more. I can't wait to explore! I do feel myself slipping back onto the hamster wheel in some ways, though. And that scares me a little. As challenging as the past year has been, I've gotten used to more time with my kids and shortening the tether a bit when it comes to plans and socialization. It's going to be challenging to even think how I did before about casting a wide net. Maybe I never will. My social circle has definitely gotten smaller, and there's something beautiful about that. I think I learned some valuable lessons about what I want and need to spend my energy on when it comes to filling my own cup and keeping it full. 
All in all, I've been trying to remind myself that this year has been so overwhelming in so many different ways for EVERYBODY. We have all experienced fear, loss, grief, anguish, trauma, and anger. We are all healing. I've been telling myself to really allow myself to feel whatever feelings come up for me, and not to judge them. To shake hands with them, study them, and learn from them. I've also been trying to be patient with other people as they do the same. It's important to remember that every person you come across has been affected by this pandemic and has their own worries and conflicts. It's important to be gentle with each other, too. 
I would love if you would share how you're feeling right now about the prospect of a post-pandemic world…and if you have been finding anything productive that has helped you cope! Thank you!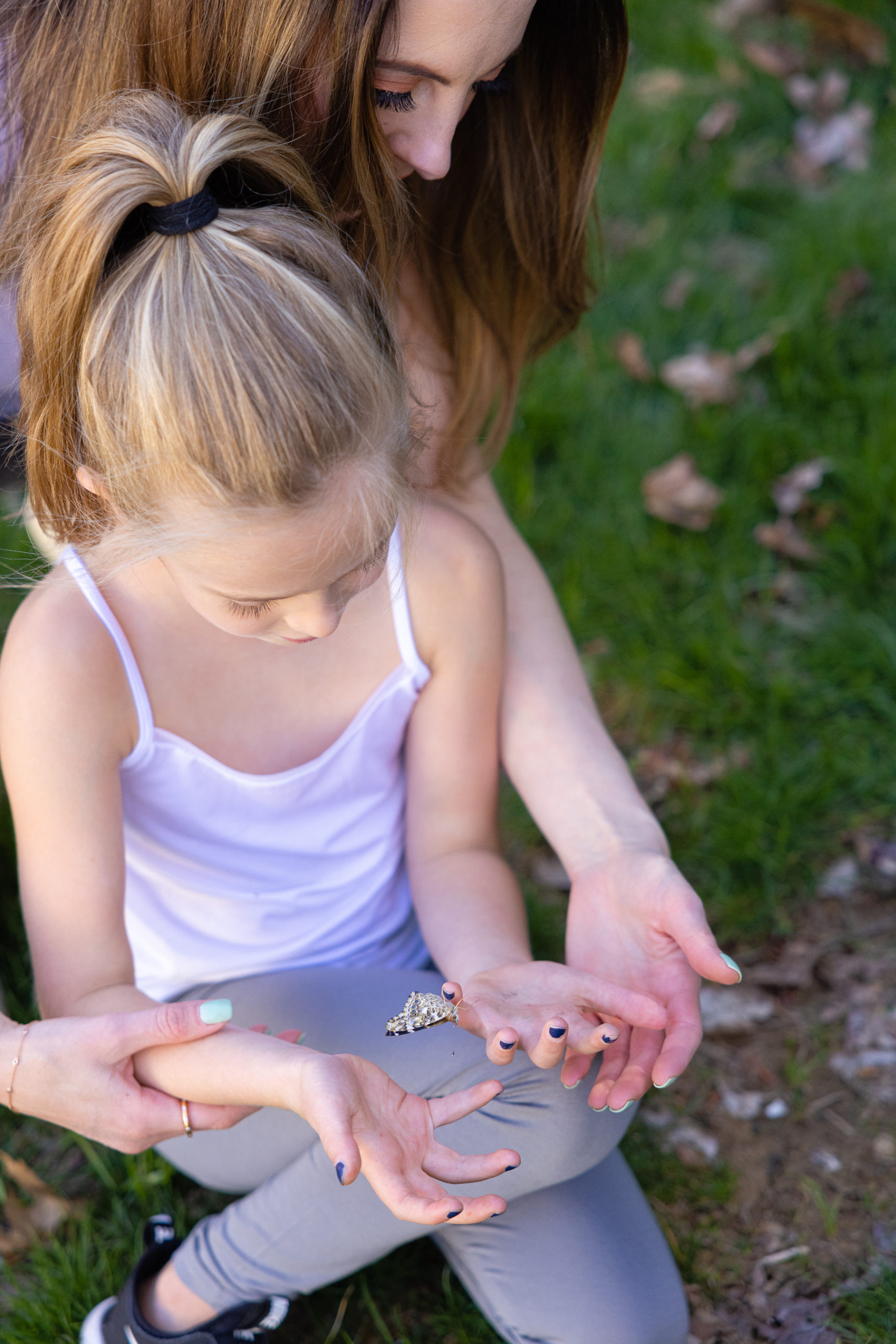 Photographs by Julia Dags | Happily Eva After, Inc. © 2021 All Rights Reserved