The following content may contain affiliate links. When you click and shop the links, we receive a commission.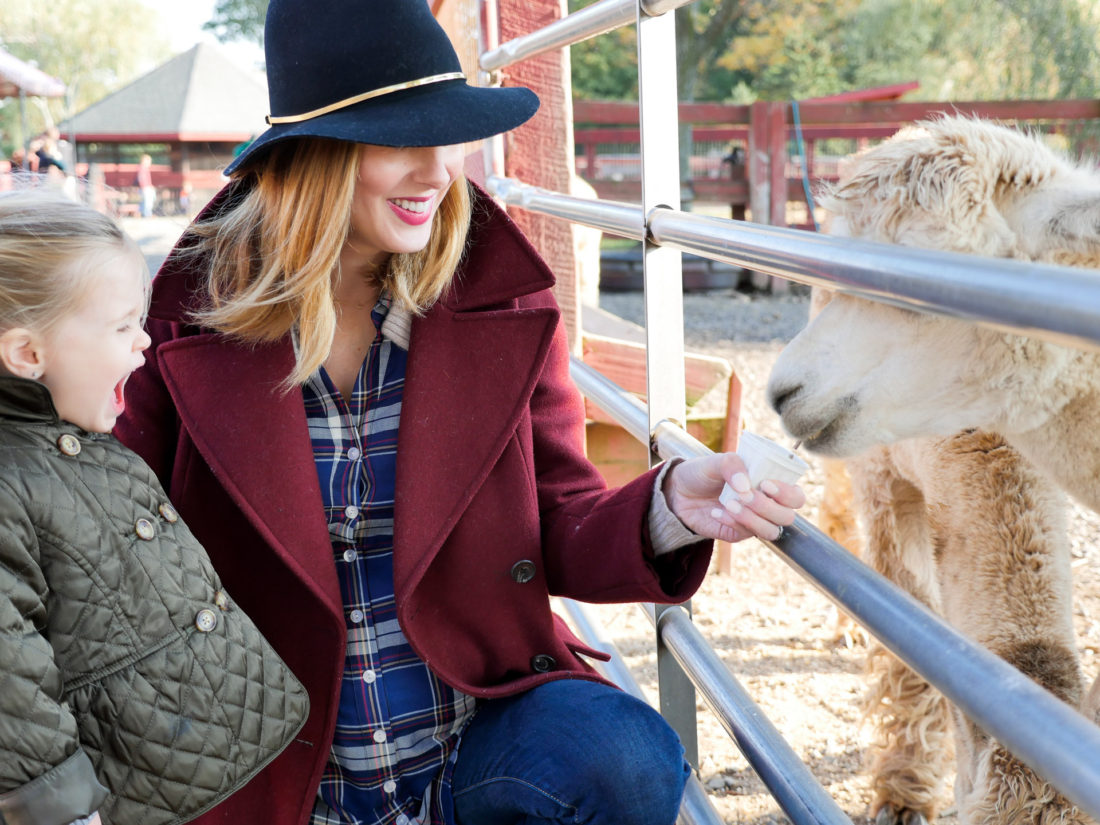 With Baby Boy Martino on his way at any moment, I've been really preoccupied with squeezing every last moment out of our "alone time" with our first born. This transition out of romantic Only Child-land has been super emotional for me, and I've been trying to create some fun memories wherever I can. The other day, we tried to go to Silverman's Farm– an awesome nearby Pumpkin Patch/Petting zoo– but by the time we got there it was pouring rain and freezing. Of course that didn't stop us from getting hot cider and donuts, but we decided to wait for another day when it was a bit clearer to go back for the full experience. This past weekend was it! The day was absolutely gorgeous– what dreams are made of, really. Cloudless skies, sunny and crisp, but not cold– every tree majestically showing off its stunning Fall colors. The perfect day. I had been grumbling all week about Baby Boy STILL not deciding to come, but by the time the weekend rolled around and we finally got another opportunity to hit up Silverman's as a threesome, I felt like his late arrival was written in the stars. It makes me so happy to give Marlowe a little bit more special time with her Mom and Dad before she's sharing the spotlight.
We started off at the Petting Zoo/Farm area and then migrated to the Pumpkin Patch. I highly recommend doing the opposite. By the time we got to the Pumpkins, Marlowe was filthy from head to toe, and we had to find a spot to do some serious hand washing. Anybody want a little llama spit with their Apple Cider Donut? I don't think so…
Anyway, the farm really is fantastic. There are all different kinds of animals, from Sheep to Pigs to Llamas and bunnies. They sell little feed buckets you can bring around for the animals, too. Marlowe was a bit hesitant to feed the animals, but like watching us do it! Ha! One little llama was so used to the drill that he expertly stole my paper cup from my hand and fed himself like a pro! It was hilarious. Marlowe's favorite parts were the maze and the super cool wooden train and truck. She's a real climbing machine these days and likes to give Mama heart attacks by swinging and jumping from the highest part of whatever she's playing on. Daddy doesn't seem to mind, of course.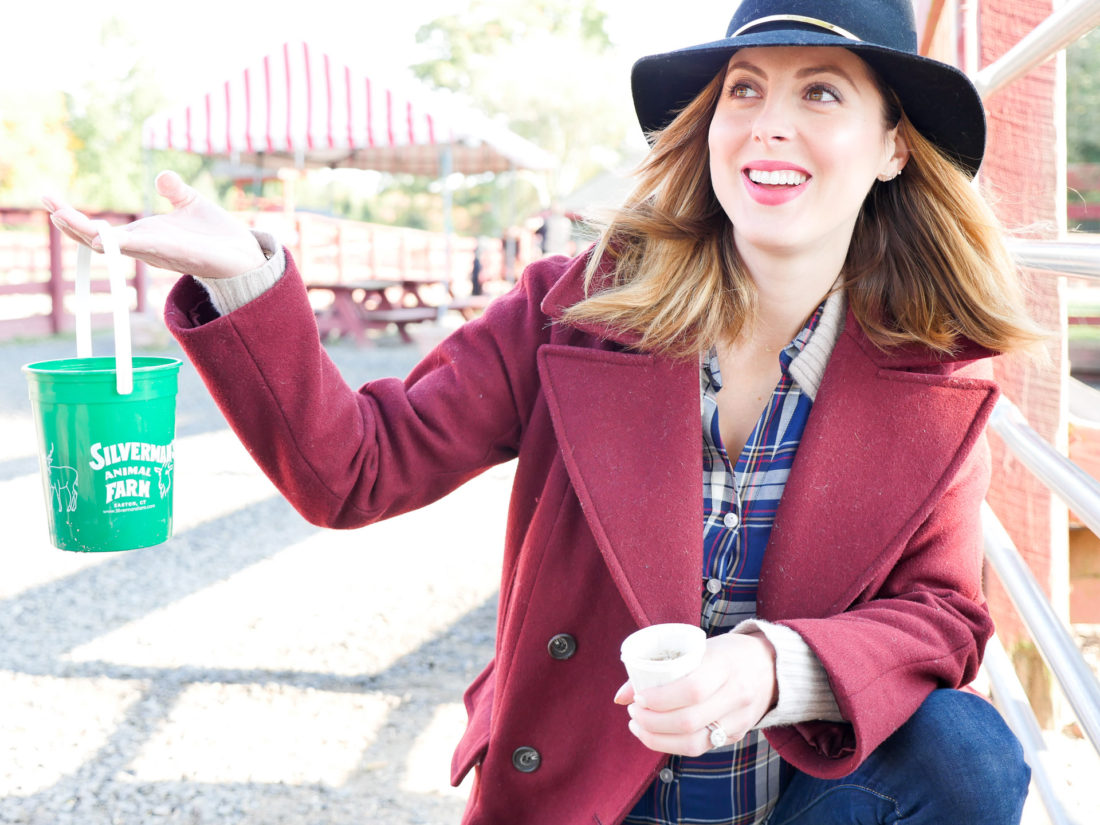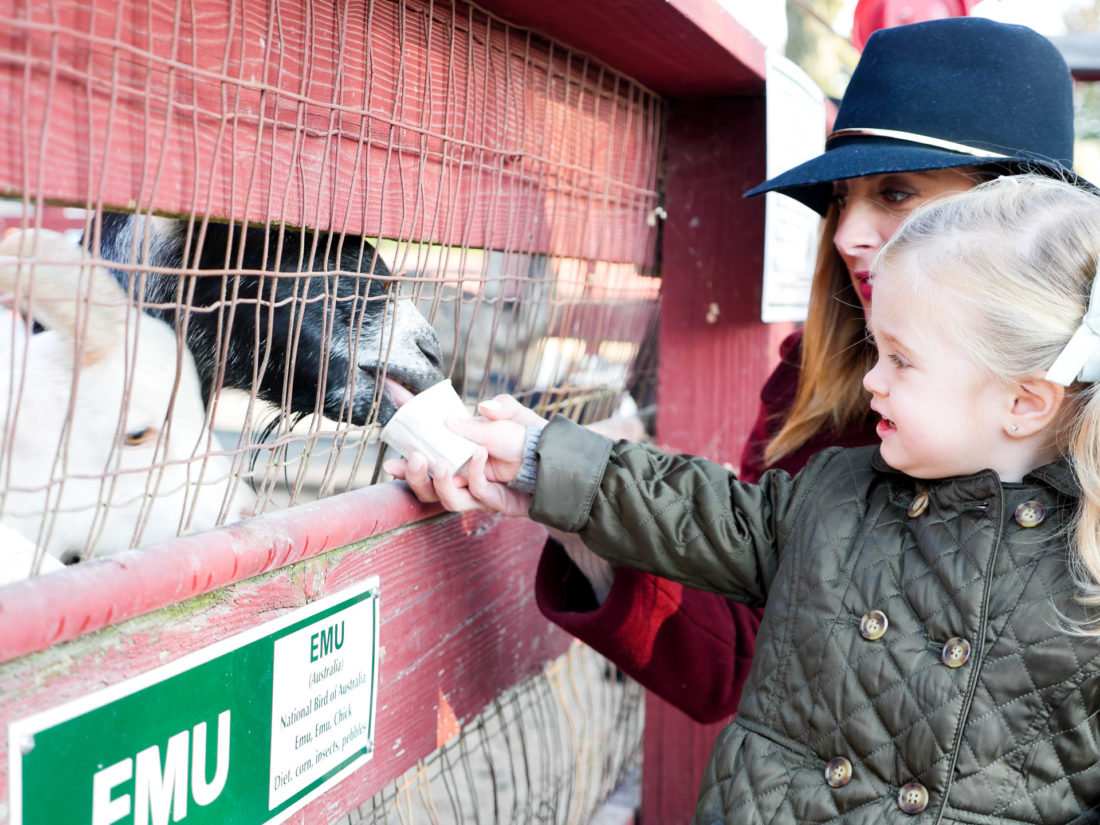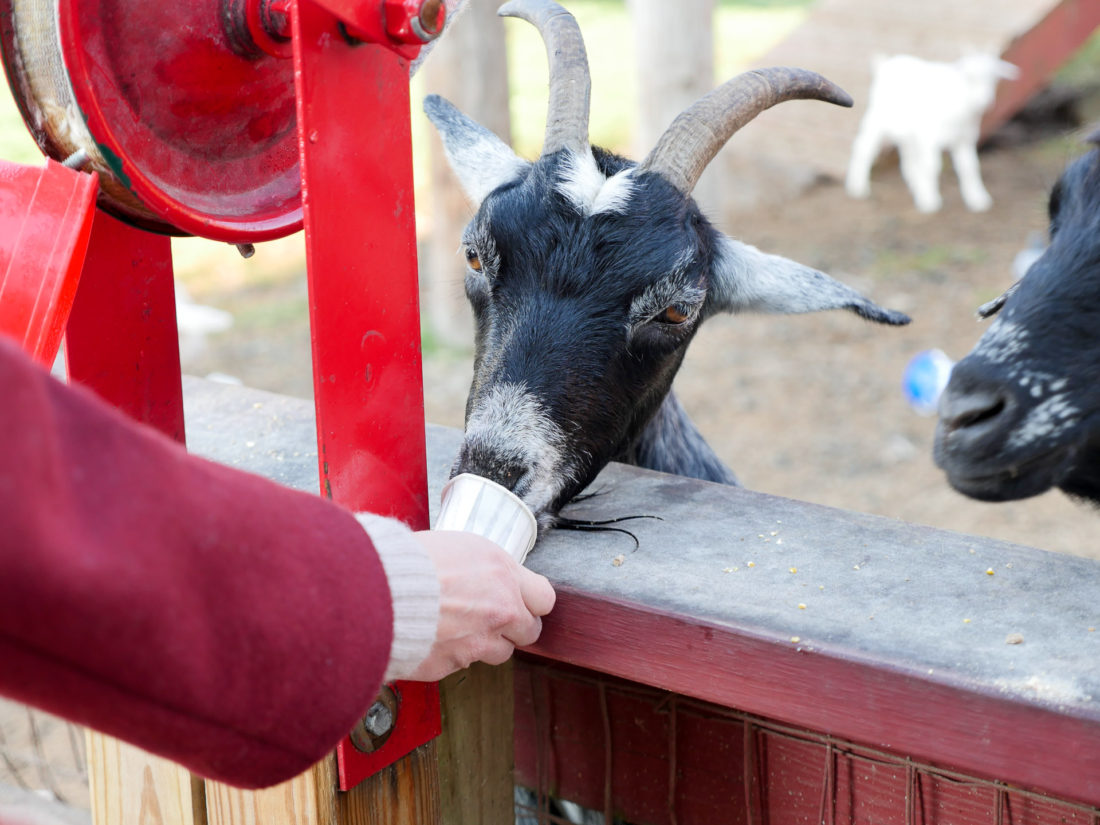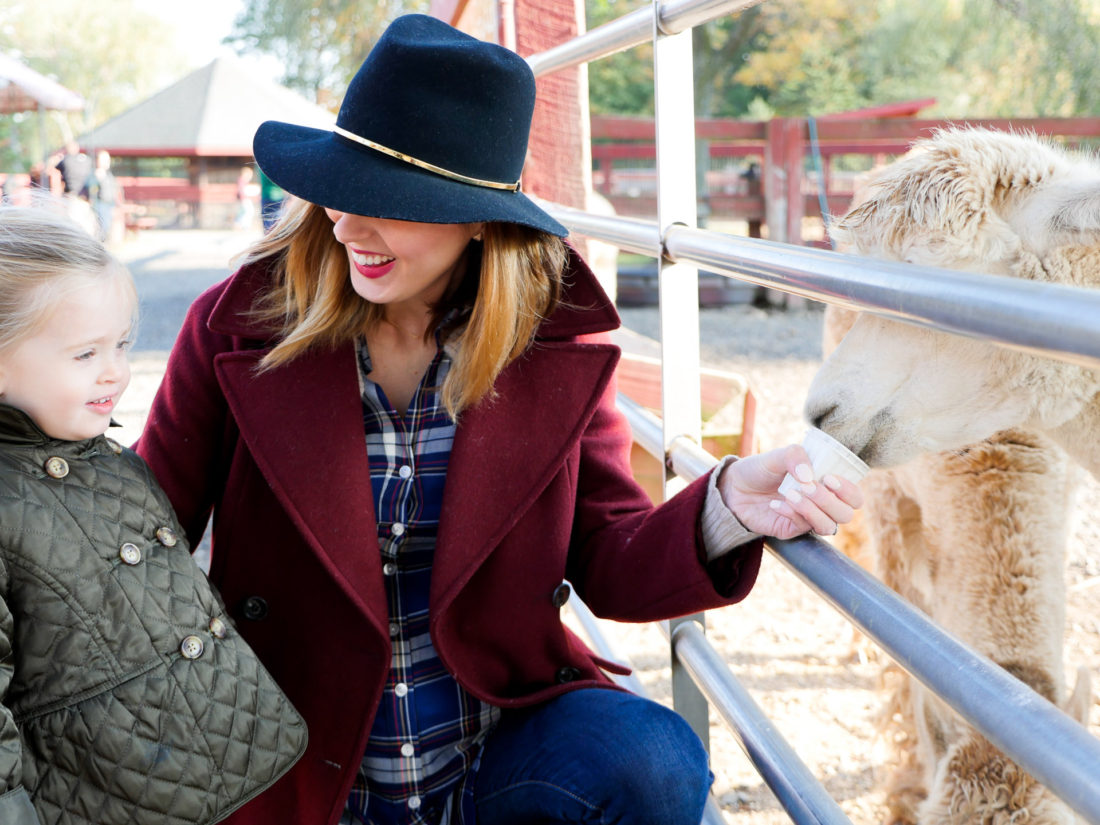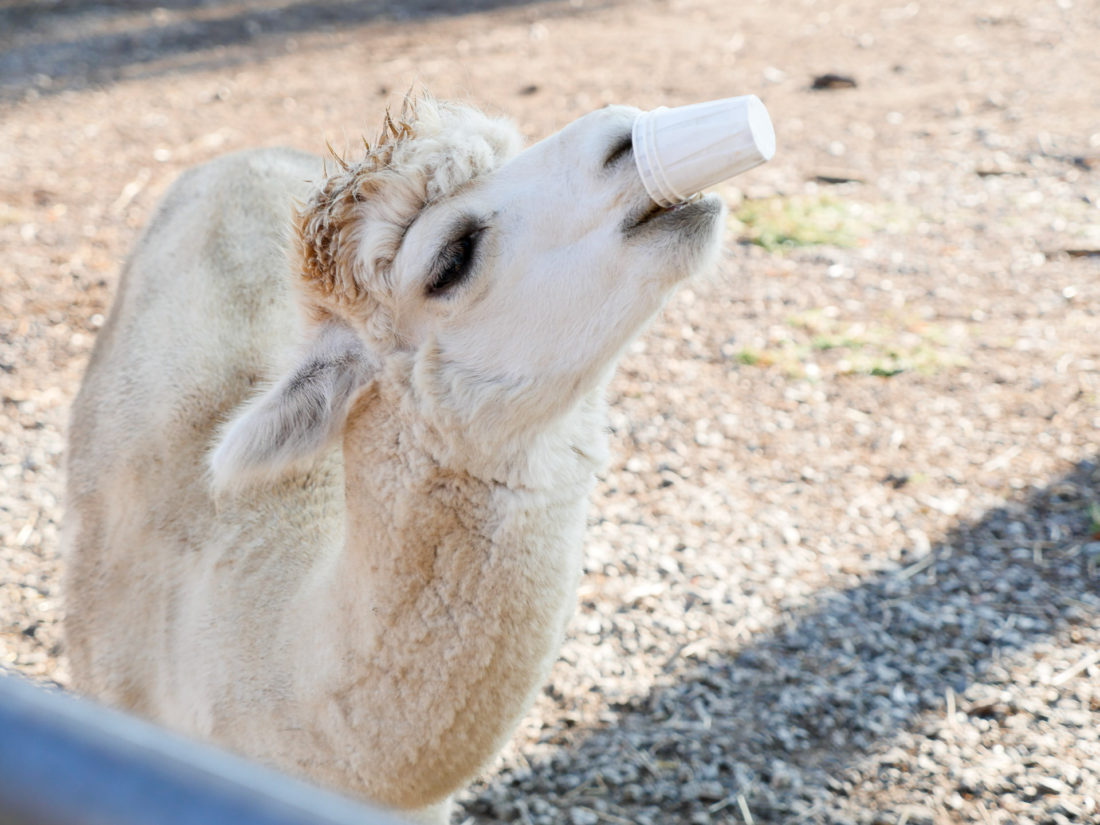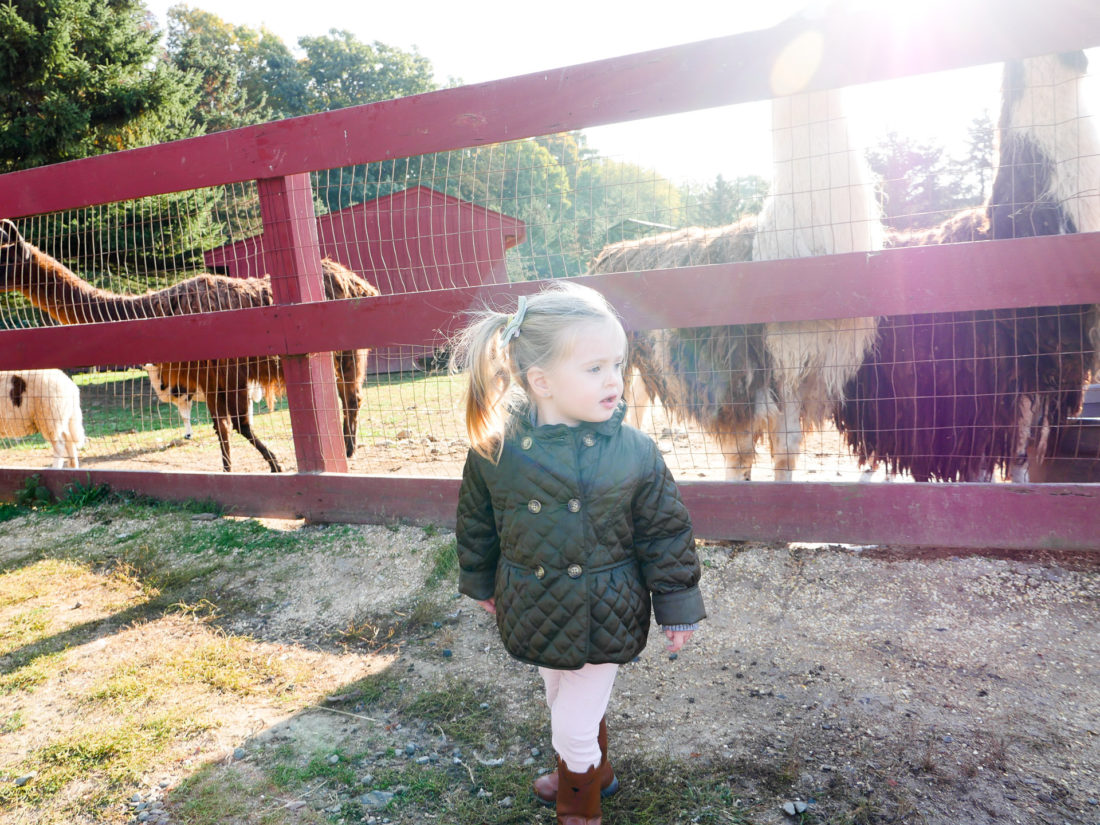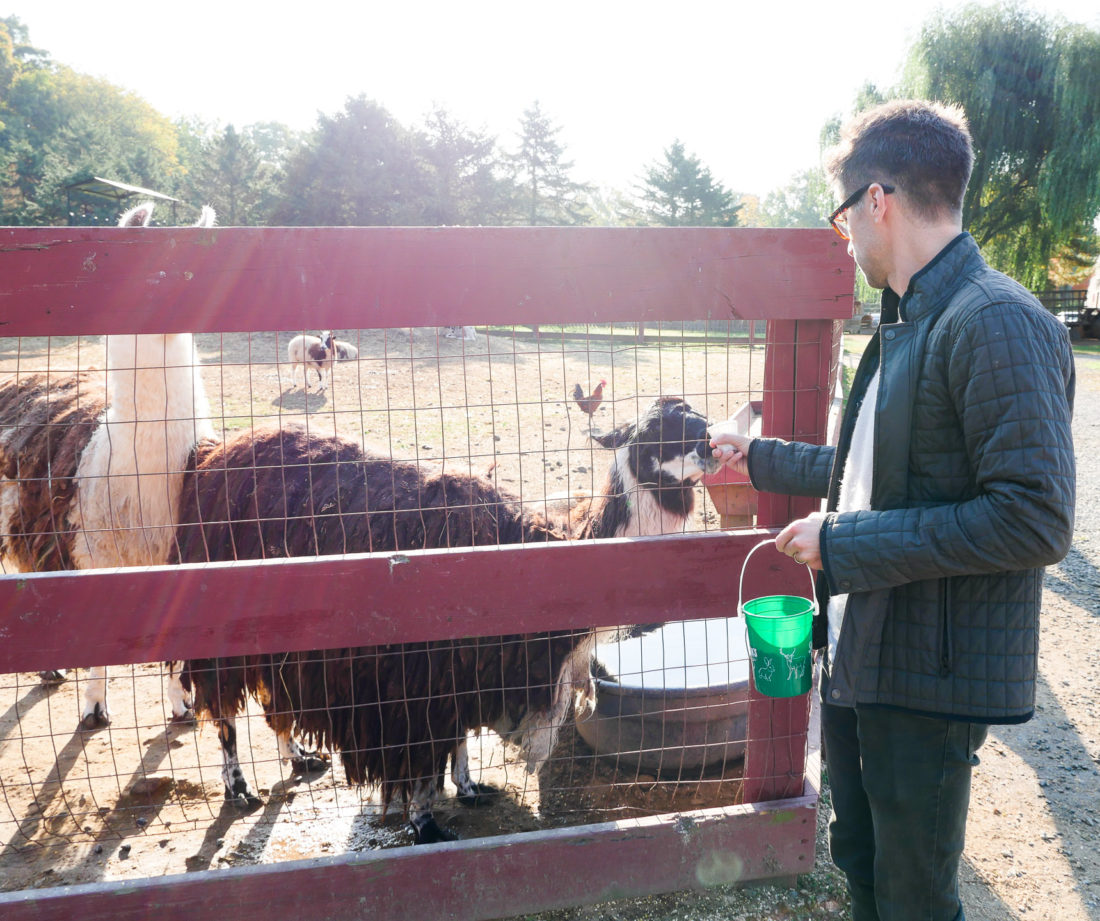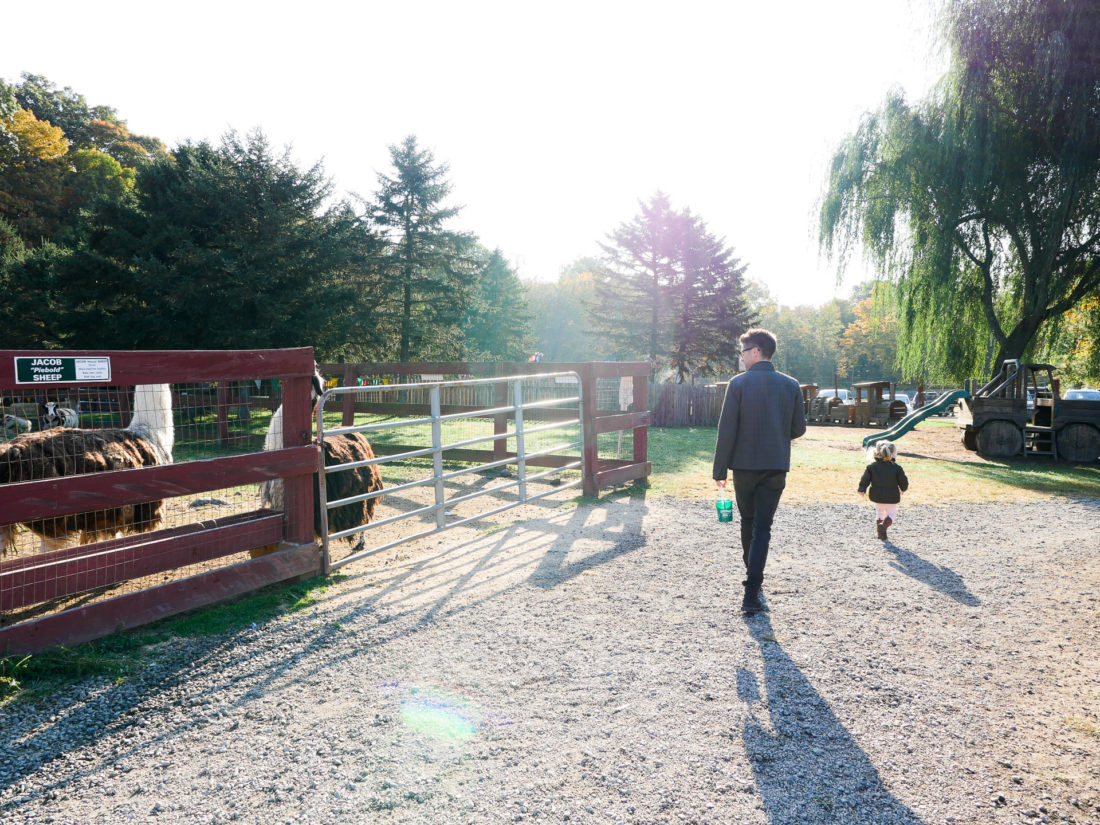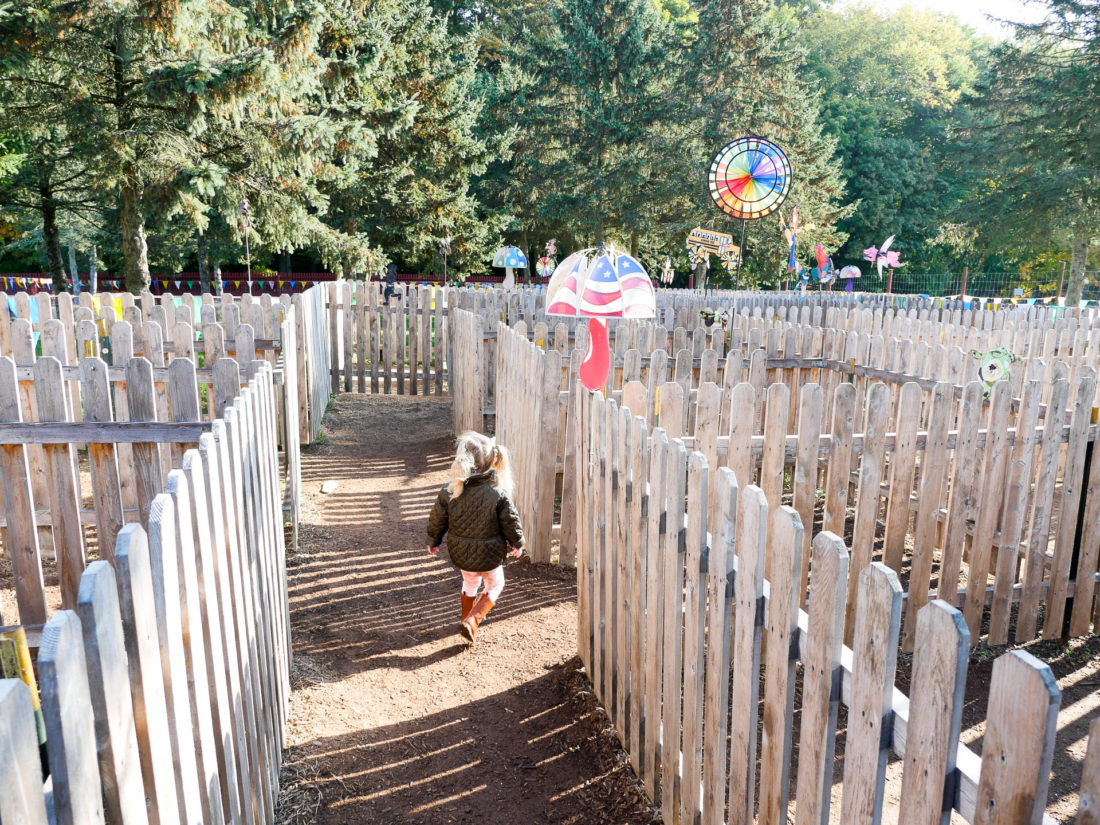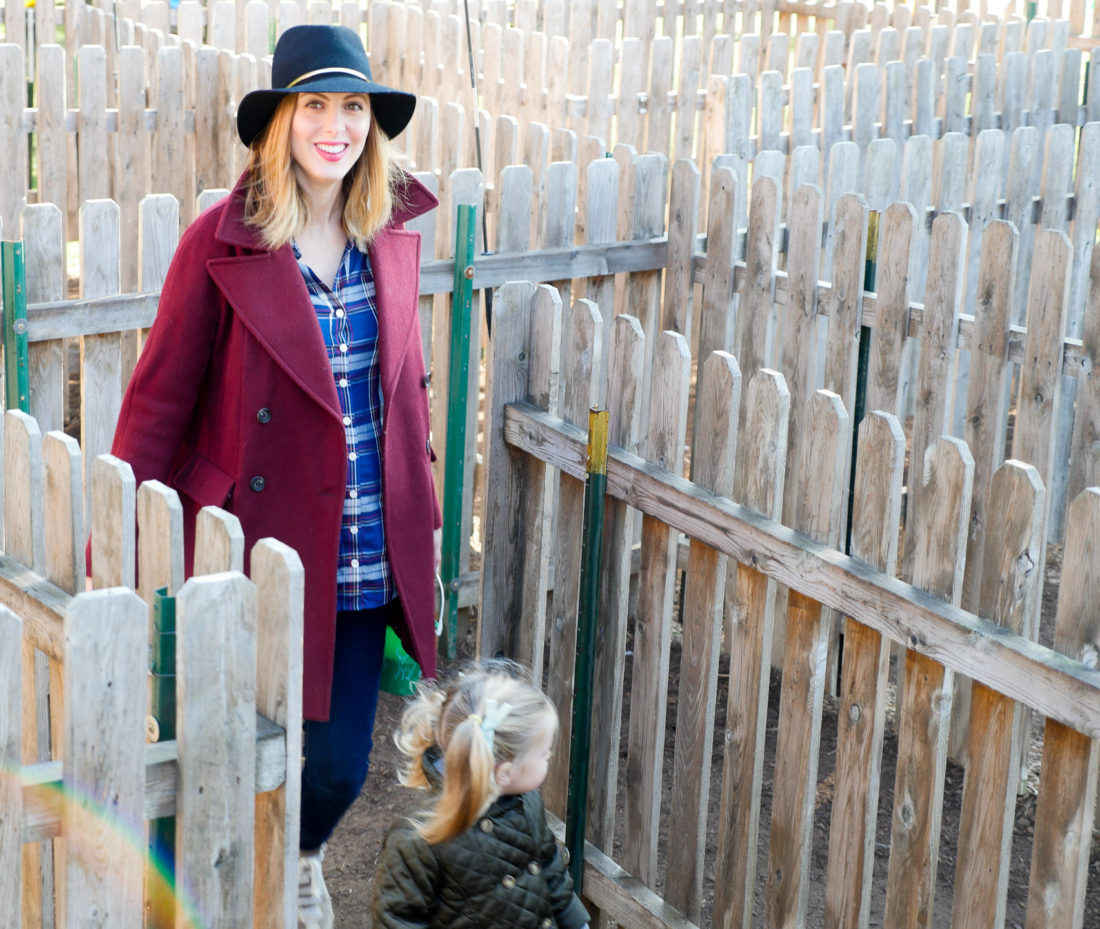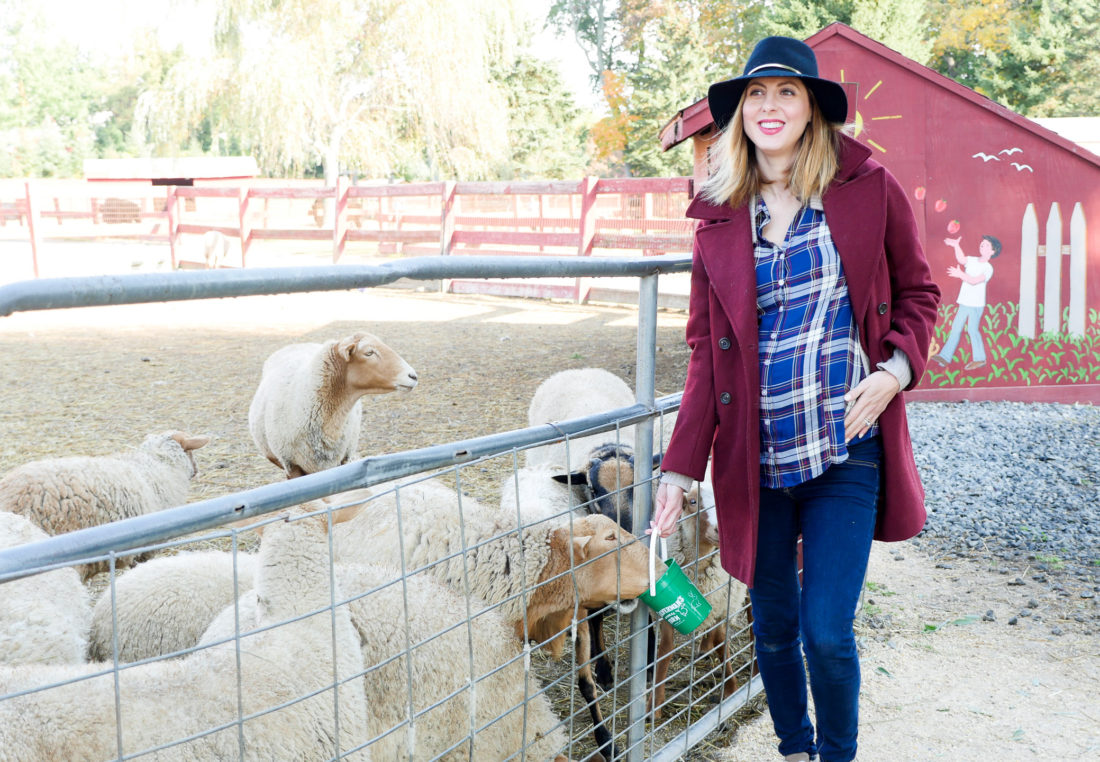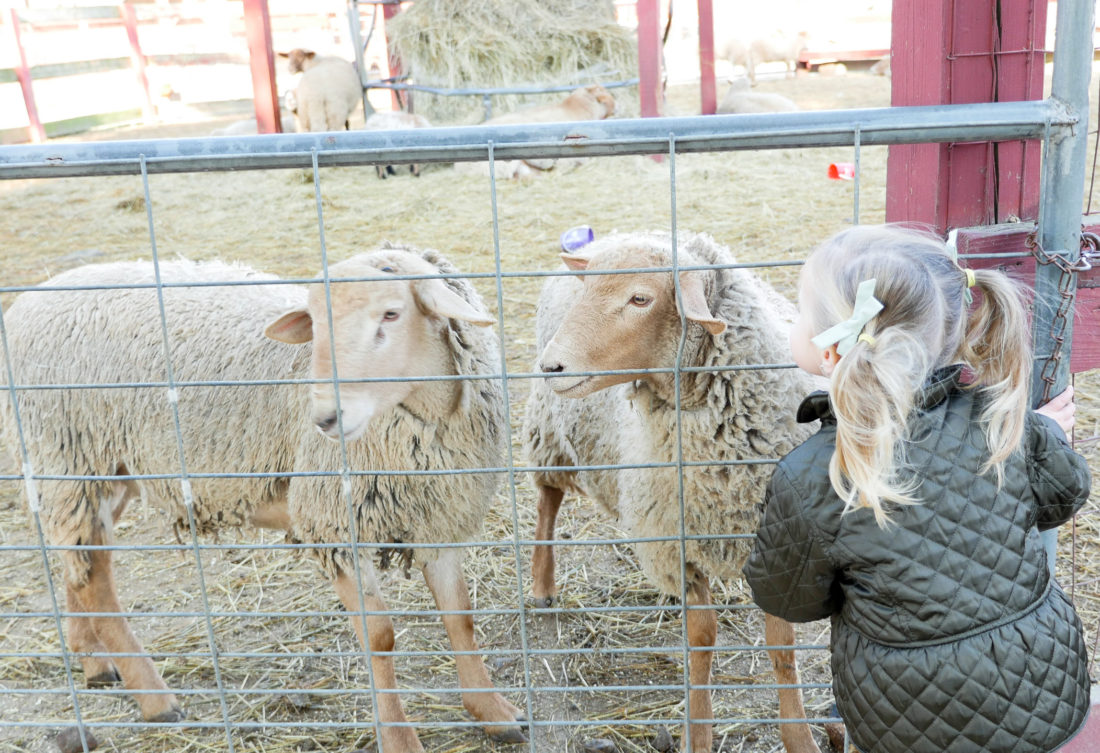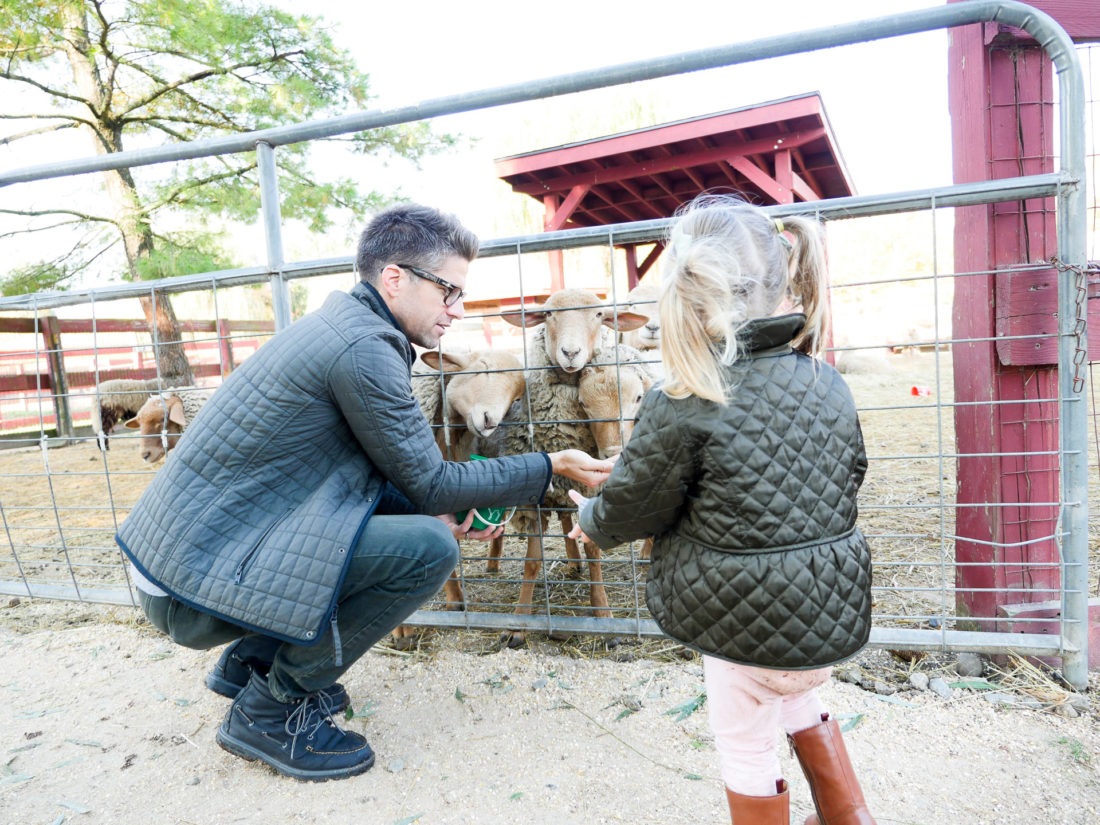 After playing a bit at the farm, we headed over to (finally!) pick out our Halloween pumpkins! As I've mentioned before, I'm a HUGE Halloween fan and I love to decorate our home and front stoop for the holiday! Marlowe was too little to pick out her own pumpkins last year, but this year was a totally different story. As soon as she saw the bounty of pumpkins at the patch, she was super excited, and even stopped to kiss a few– she's a lover not a fighter, what can I say. Marlowe has this funny quirk where she really likes "organizing" things, and can spend hours picking up a group of something from one place and transferring them one by one to another spot. And boy oh boy did Marlowe Martino find a lot of pumpkins to organize at Silvermans! Ha! We probably could have been there all day. She even got a little salty with us when we told her we had to pack it in and head home for the day. So many pumpkins to carry, so little time..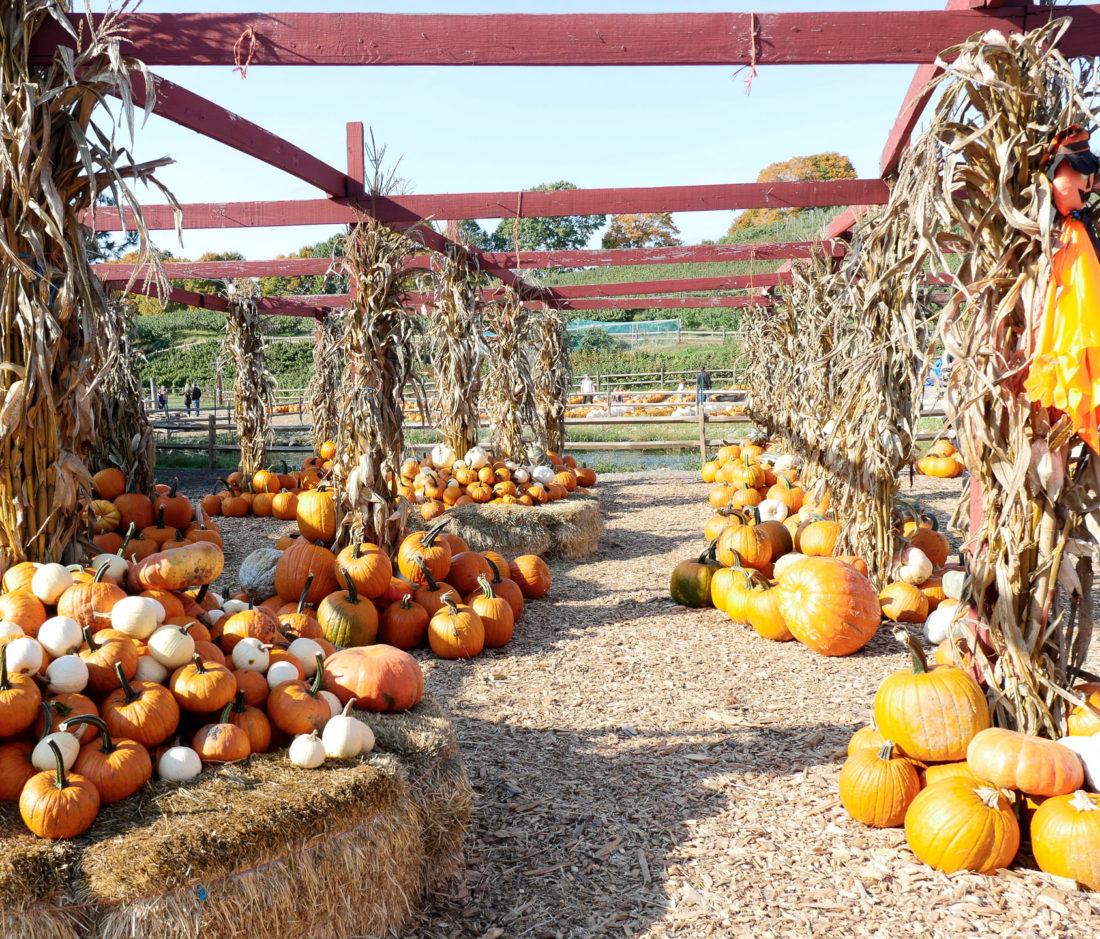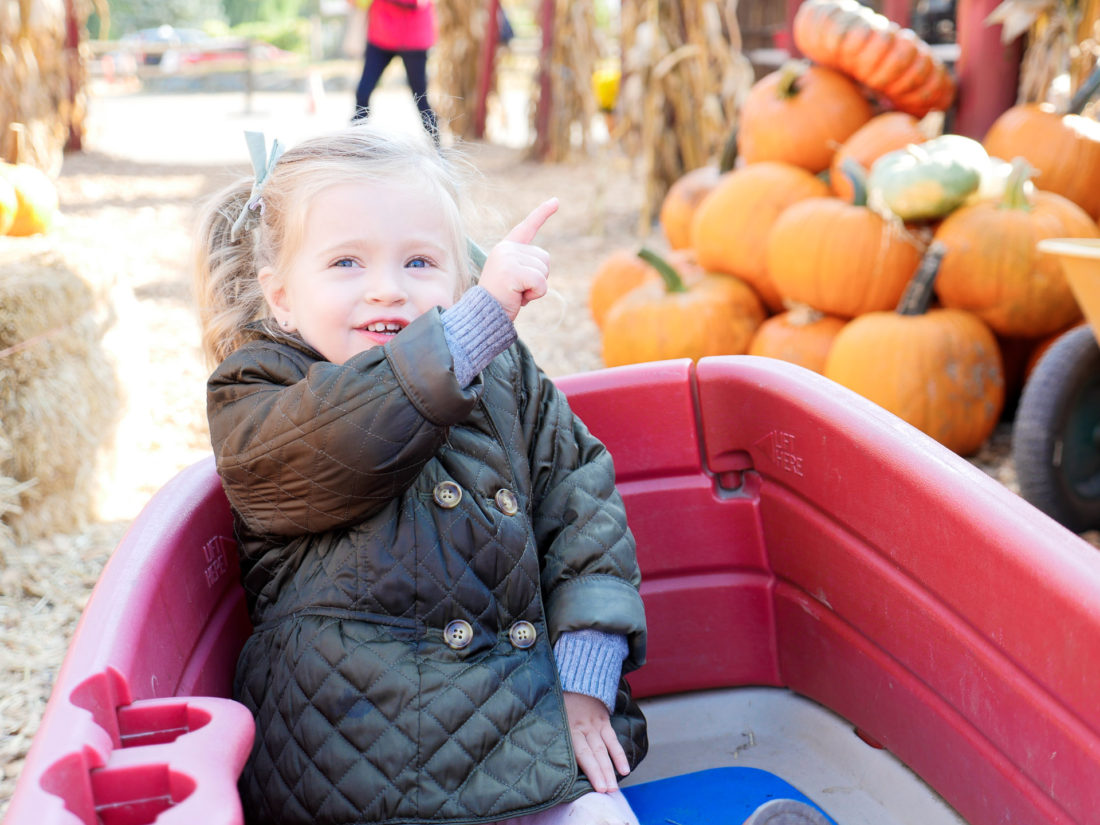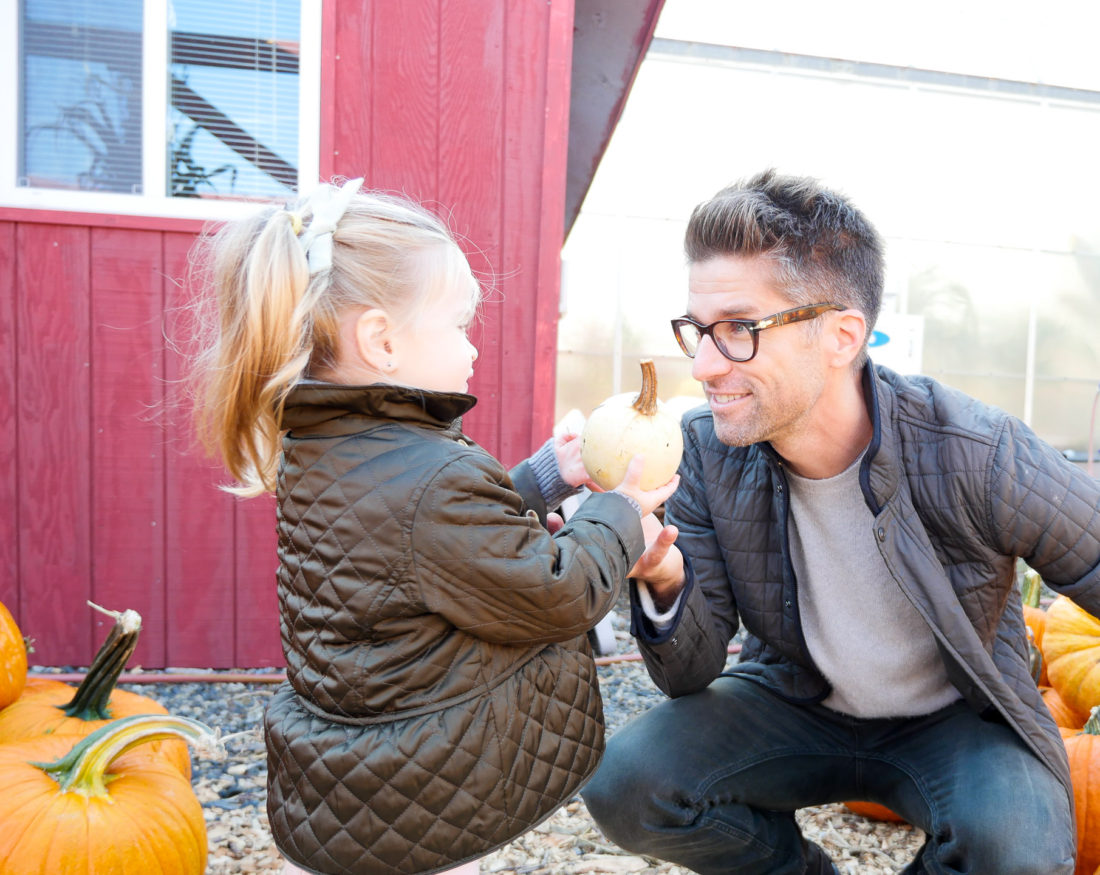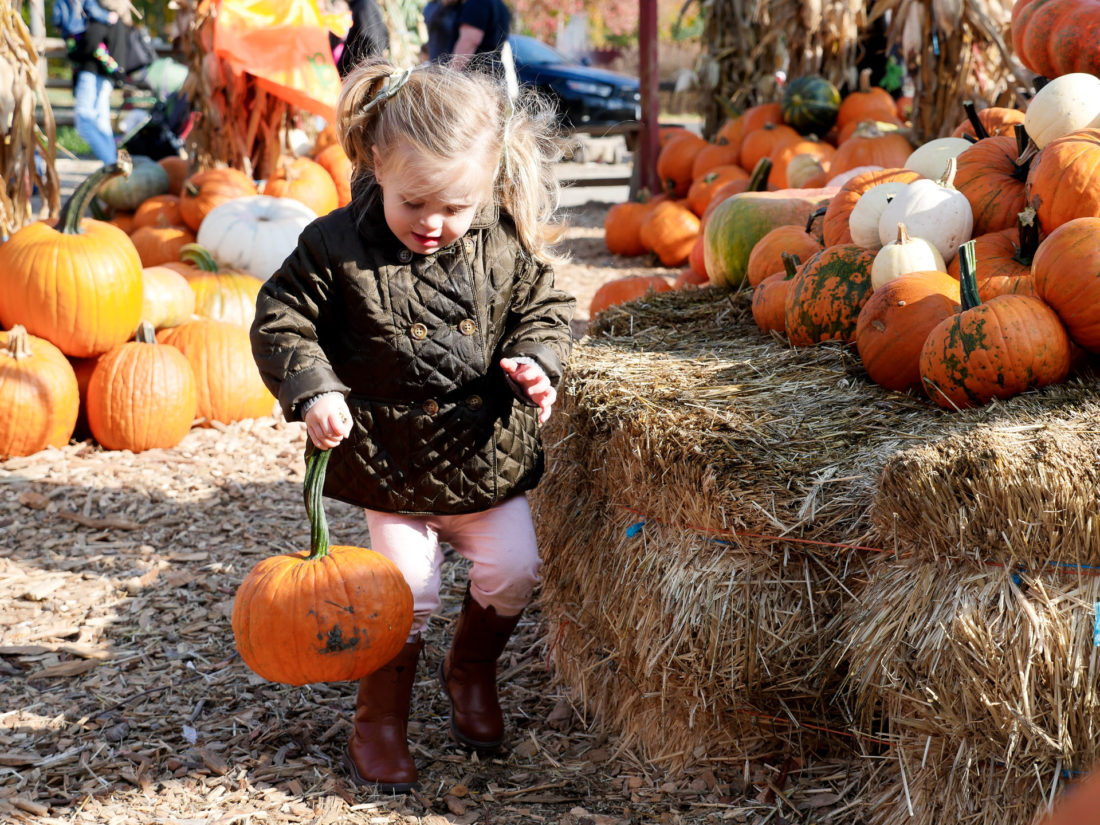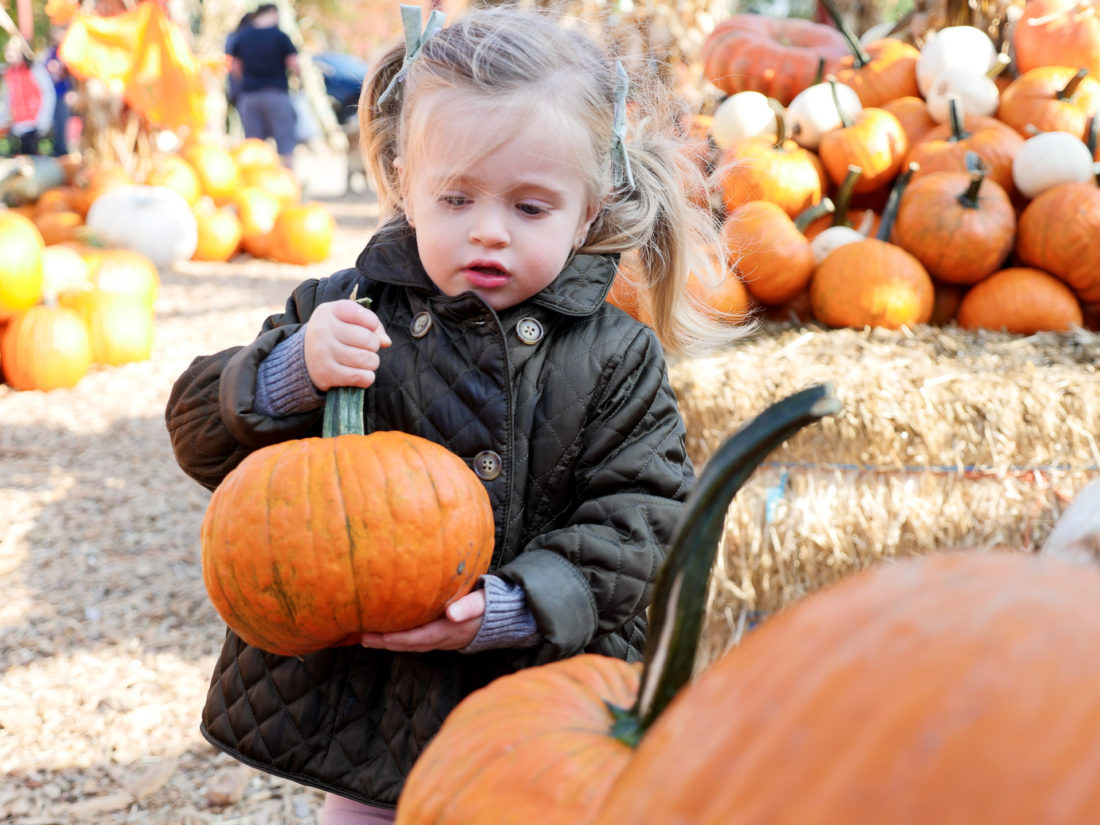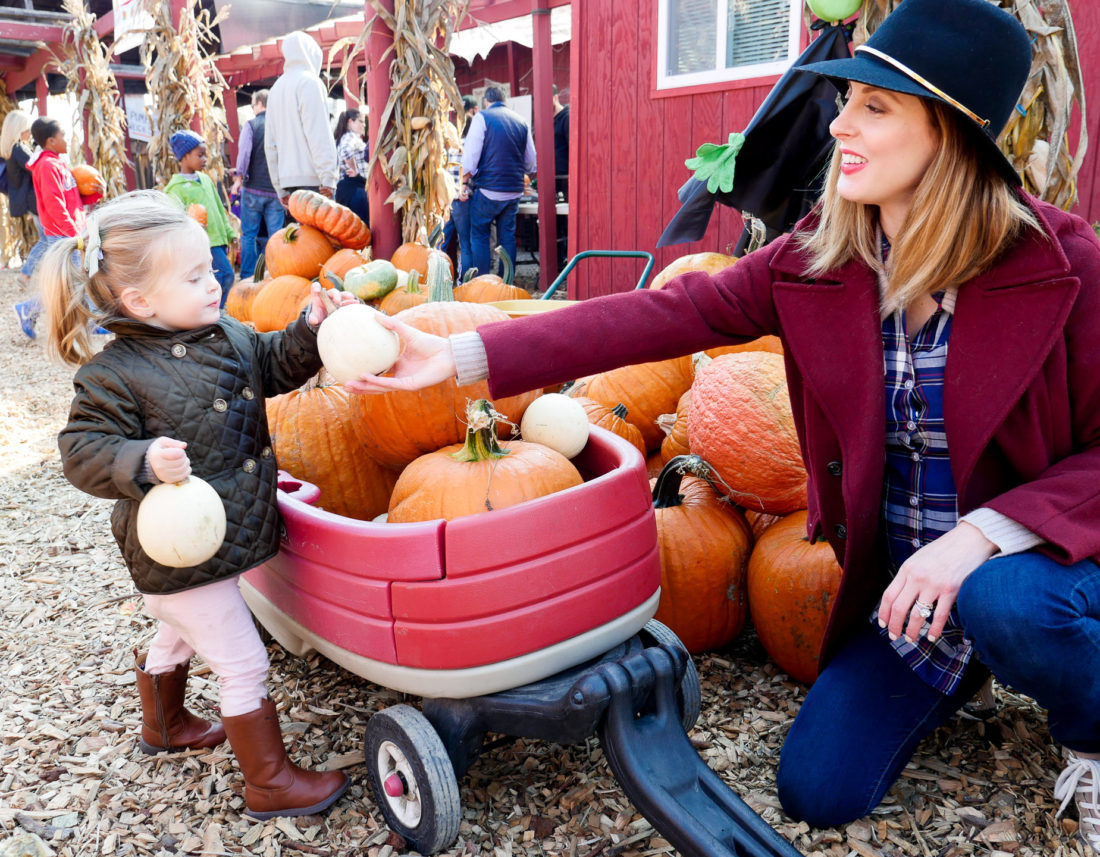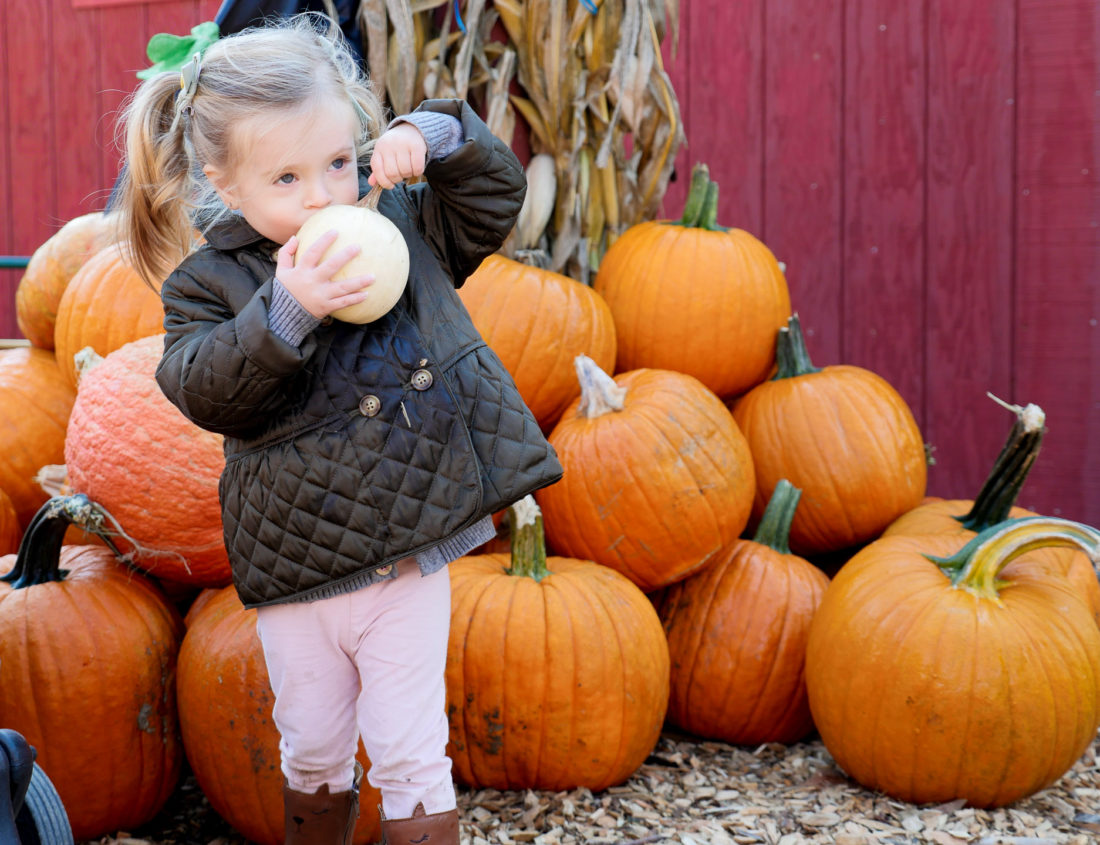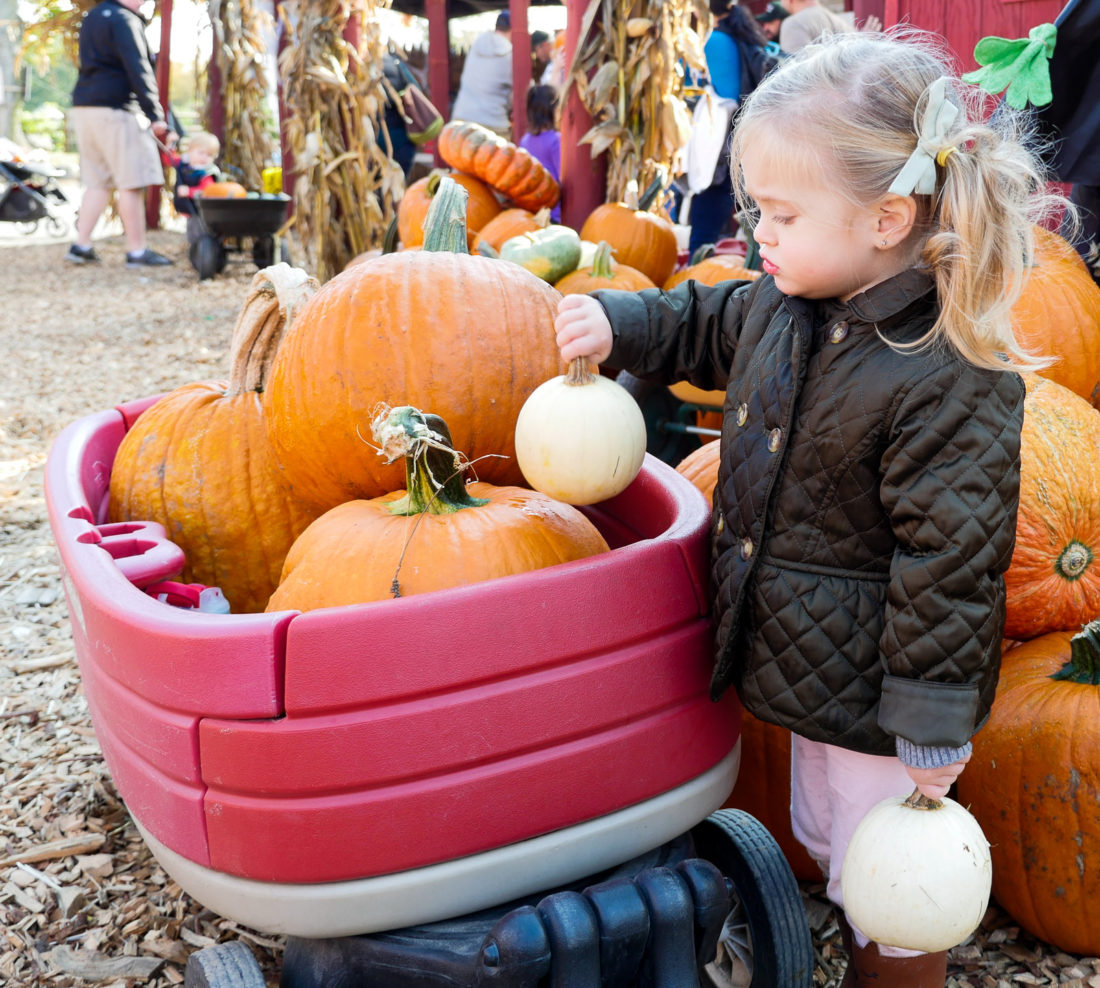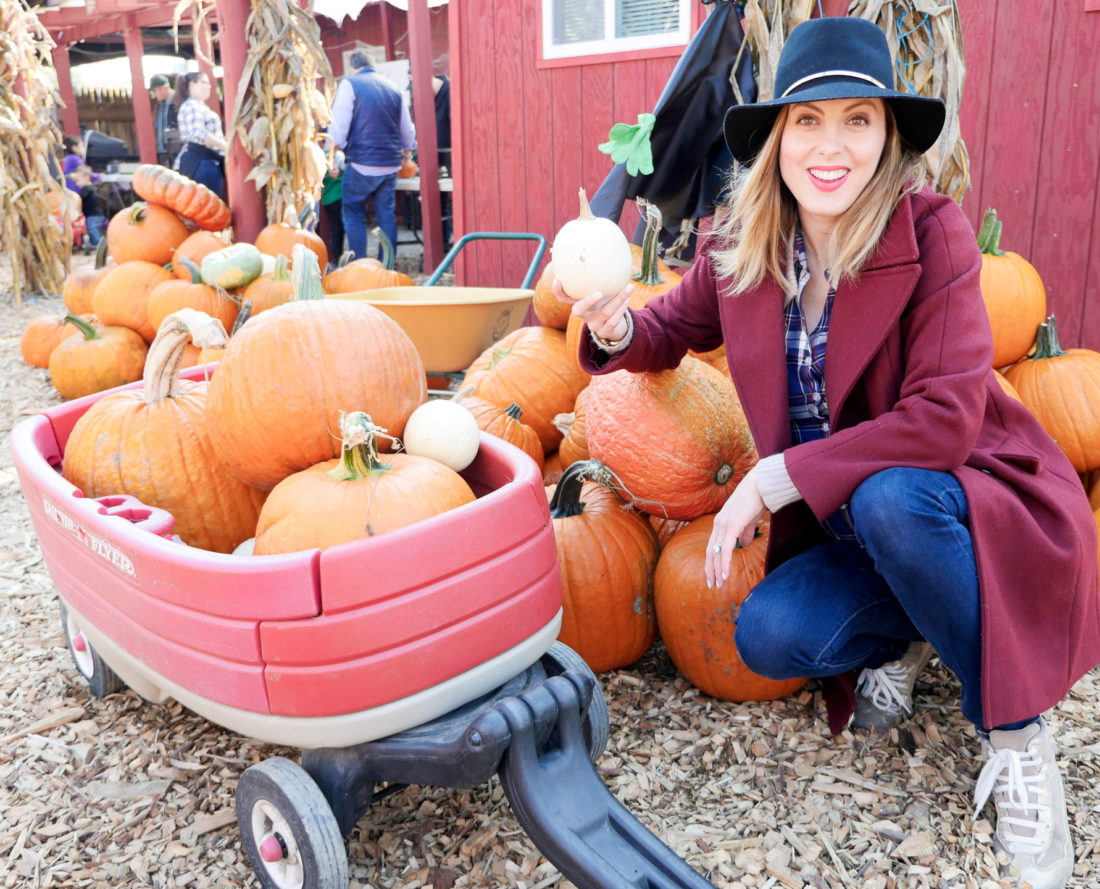 I was happy to get some big, beautiful pumpkins, but I think I was even happier about picking up a case of fresh Apple Cider donuts and a homemade pumpkin pie at the little Country Store next to the pumpkin patch. And just when I thought the visit couldn't get any more perfect, we ran in to The Minions on our way out! Made out of hay, of course, but Minions all the same. Marlowe was in awe! Kyle and I were absolutely wiped out by the time we got in the car to head home (it was a lot of walking for a preggo in her 10th month!), but we were both so happy that we had made the trip and so many sweet memories. I'm so grateful that we got our perfect Fall Day in as a family of three, and now the only thing that's truly missing for us is our sweet baby boy. We're waiting on you, Little Guy! Come out, come out, while Mama still has Apple Cider donuts to pass to you through her breast milk….