The following content may contain affiliate links. When you click and shop the links, we receive a commission.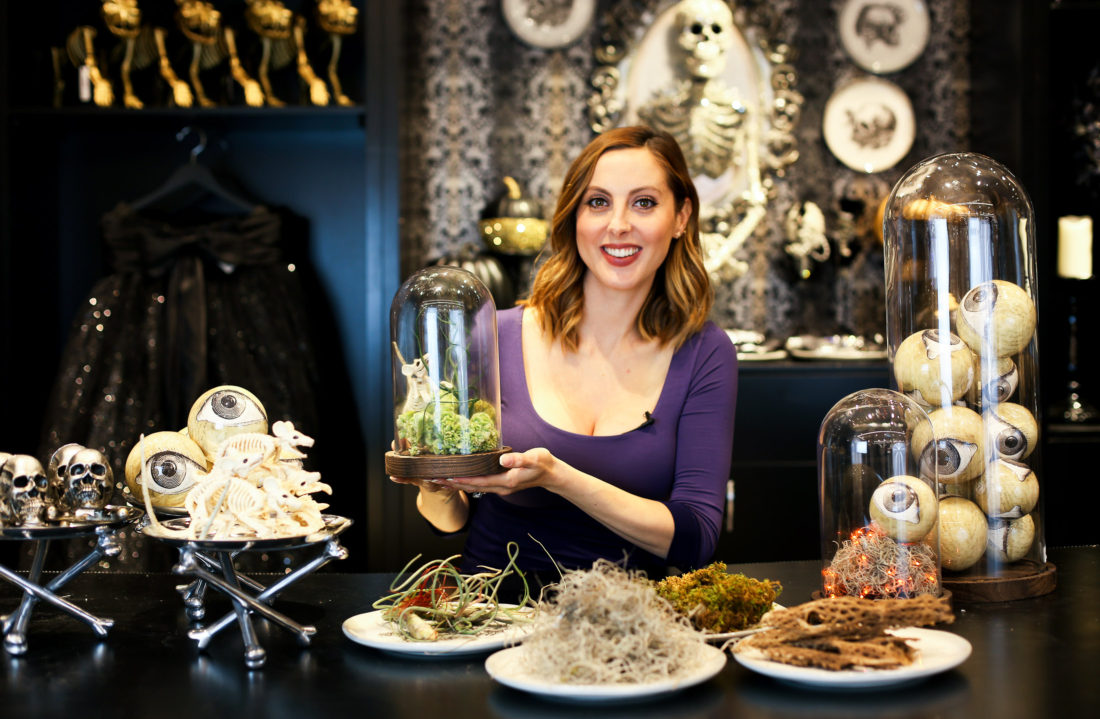 Halloween is my favorite Holiday. Closely followed by Christmas, I'll admit, but my favorite nonetheless. It's just such a great time of year, and I love how there's an emphasis on fun and adventure without the pressure of gift-giving. And the TREATS! Don't even get me started on the treats. Last year I had an absolute blast introducing Marlowe to some of my generational Halloween traditions– and we had the most fun party.
Decorating for Halloween is always my favorite part of the entire experience– I love transforming my entire home to reflect the season. Now that Marlowe is older, she has been getting in on the decorating excitement! I've always been a huge fan of Grandin Road, especially around Halloween time. They have the most fabulous decorations and décor ideas– and the best part is that they represent for all tastes and styles. Whether you're in to the more traditional black and orange pumpkins and witches, the ultra-glam shimmery and sassy take on spooky, or are more of a Front Walkway Terror Maven– they have you covered. Trick-or-Treaters beware!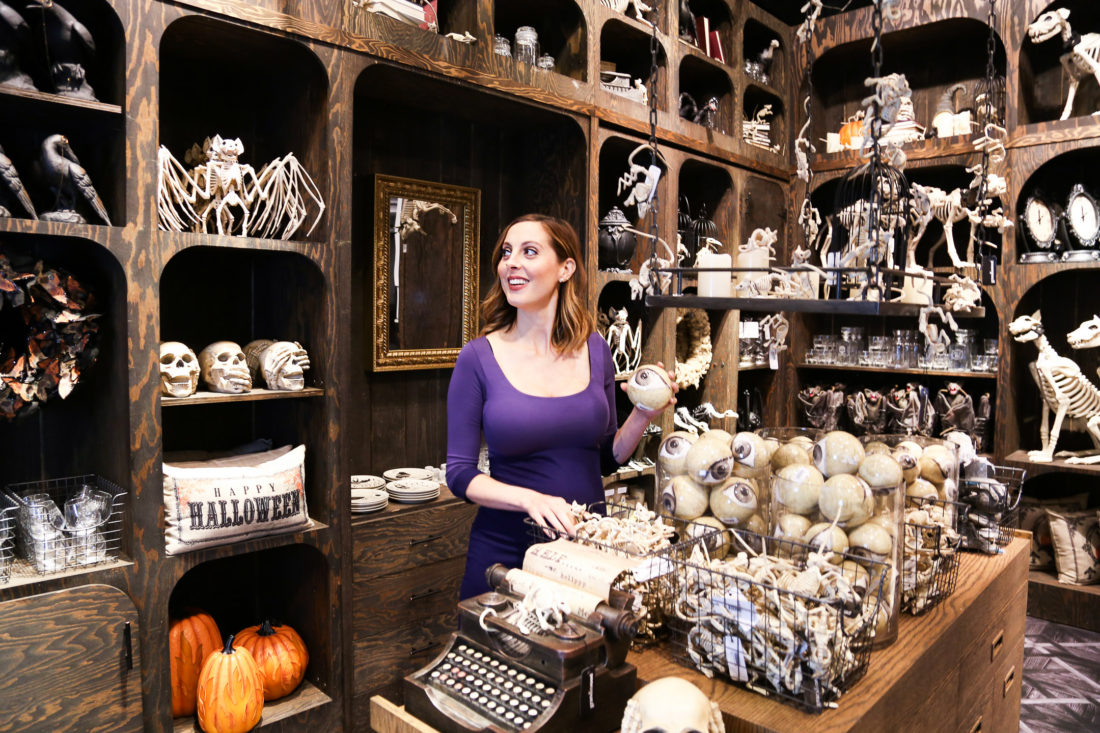 I was insanely excited to hear that they were doing a Grandin Road pop-up store this season at Macy's Herald Square! They invited me to come visit the store to get inspired for the season, and I was blown away. It's so cool to see all their fabulous products in action and in one place. You can really get a sense for how high quality they are, and the beauty of each piece. There were so many amazing, chic, and detailed décor elements. I was so inspired right away, and it made me really excited to shoot a Halloween DIY video at their in-store concept shop.
I was immediately drawn to the Grandin Road "Luca Glass Domes". I utilize these types of domes in my home as décor anyway, and their version is so beautiful and perfect for year round. But to make it special and spooky for Halloween was the next task! There are so many cool Grandin Road décor elements that would go perfectly under the domes– twinkly Halloween lights, ghoulish eyeballs, glamorous glittering skulls, the list goes on and on. My favorites were the little mouse skeletons! They look so real and creepy, and their mouths even open and close! That's the type of attention to detail I'm talking about– so impressive. I knew I had to use them to create some Spooky Terrariums to display on my mantelpiece and coffee tables for Halloween!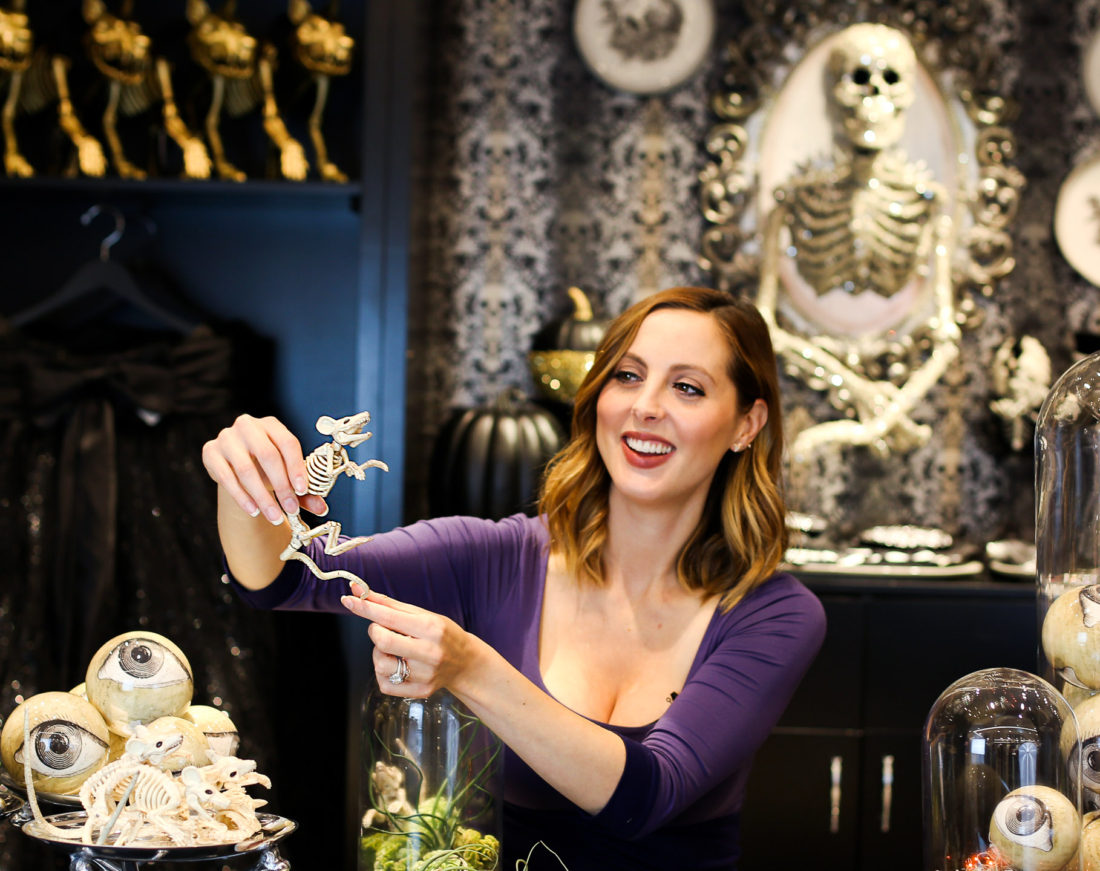 It was so simple to combine elements from nature (Moss and air plants!) with Grandin Road's delightfully creepy décor to make these fun terrariums– and they make an impression! I'm wondering how long I can keep my Spooky Terrariums up in my house after the holiday is over without it being weird…I'll get back to you on that….
Check out the video we shot, and don't forget to visit the Grandin Road pop-up shop at Macy's Herald Square if you're in the area! It's such a fun experience for the whole family.
**Many thanks to Grandin Road for sponsoring this post! As always, the thoughts and opinions expressed above are entirely my own.
Save
Save
Save
Save
Save