The following content may contain affiliate links. When you click and shop the links, we receive a commission.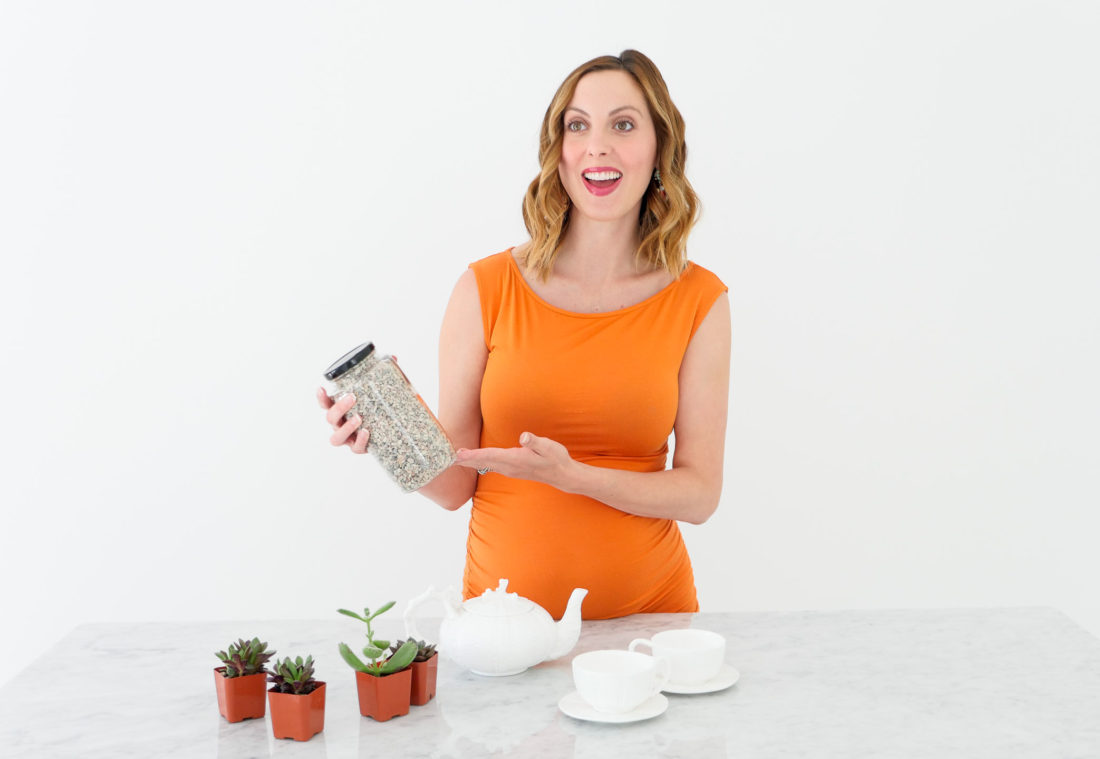 Fall has arrived! And with it, my favorite season for Fashion. With my body stretched to its limits and a real challenge to dress (oh hey, Third Trimester of pregnancy!) I've been focusing on updating my wardrobe with amazing accessories. And boy oh boy is Yours Truly a shoe lover extraordinaire. But with so many options, it's hard to choose how to add to your shoe wardrobe this season!
Luckily, the Chic-sters over at DSW have identified the four major Fall Trends in footwear for us. I love DSW because they have just about every shoe you can imagine, including exclusives with amazing brands. They are also available both in store AND online, which makes shoe shopping a cinch for a busy Mama like me. If something doesn't fit the way you'd want it to– they offer FREE shipping and returns!  And because I'm equally excited about little tiny shoes, they also have a super fab range of shoes for your kiddos! With all the same benefits.  Don't mind if I do.
This Fall, DSW's major Fall Shoe Trends to look for are: Sneakers, New Western, Straps & Ties, and Over The Knee. There are so many elements to all these trends that I'm going bananas for– and DSW has so many great choices within each category. In every price point. I really couldn't choose which trend was my fave, so I went with all four– and decided it would be a great opportunity to take you through a day in my busy workweek! Here's a little sneak peek in to how we do Fall in Happily Eva After Land.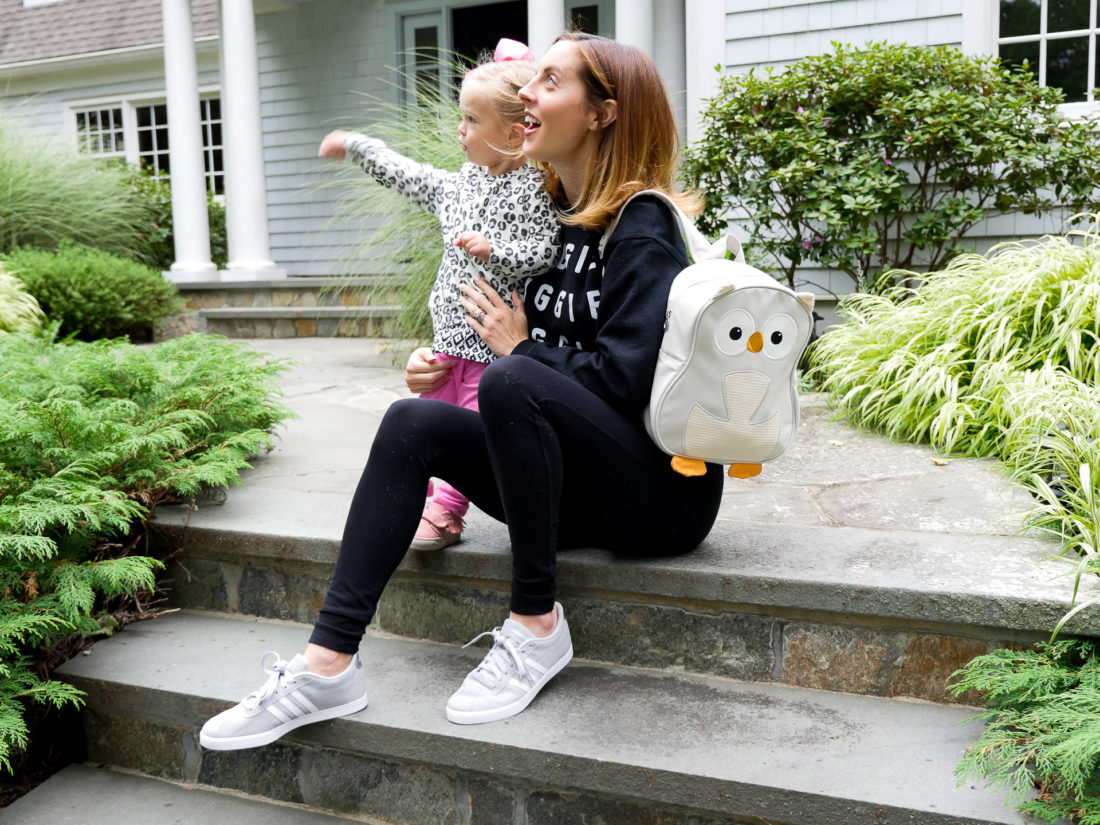 8:15 AM –  SNEAKERS
For the early morning school dash with Marlowe, Sneakers are a must. I'm so thrilled that they're still cool! I favor the more classic styles– and this Adidas NEO Courtset Sneaker is just the ticket. They go with anything and look like you're actually going for a look instead of slipping them on as an afterthought. Makes chasing my Toddler down the stairs much easier, too! I chose them in a gorge light Grey to offset my mostly-black pregnancy wardrobe.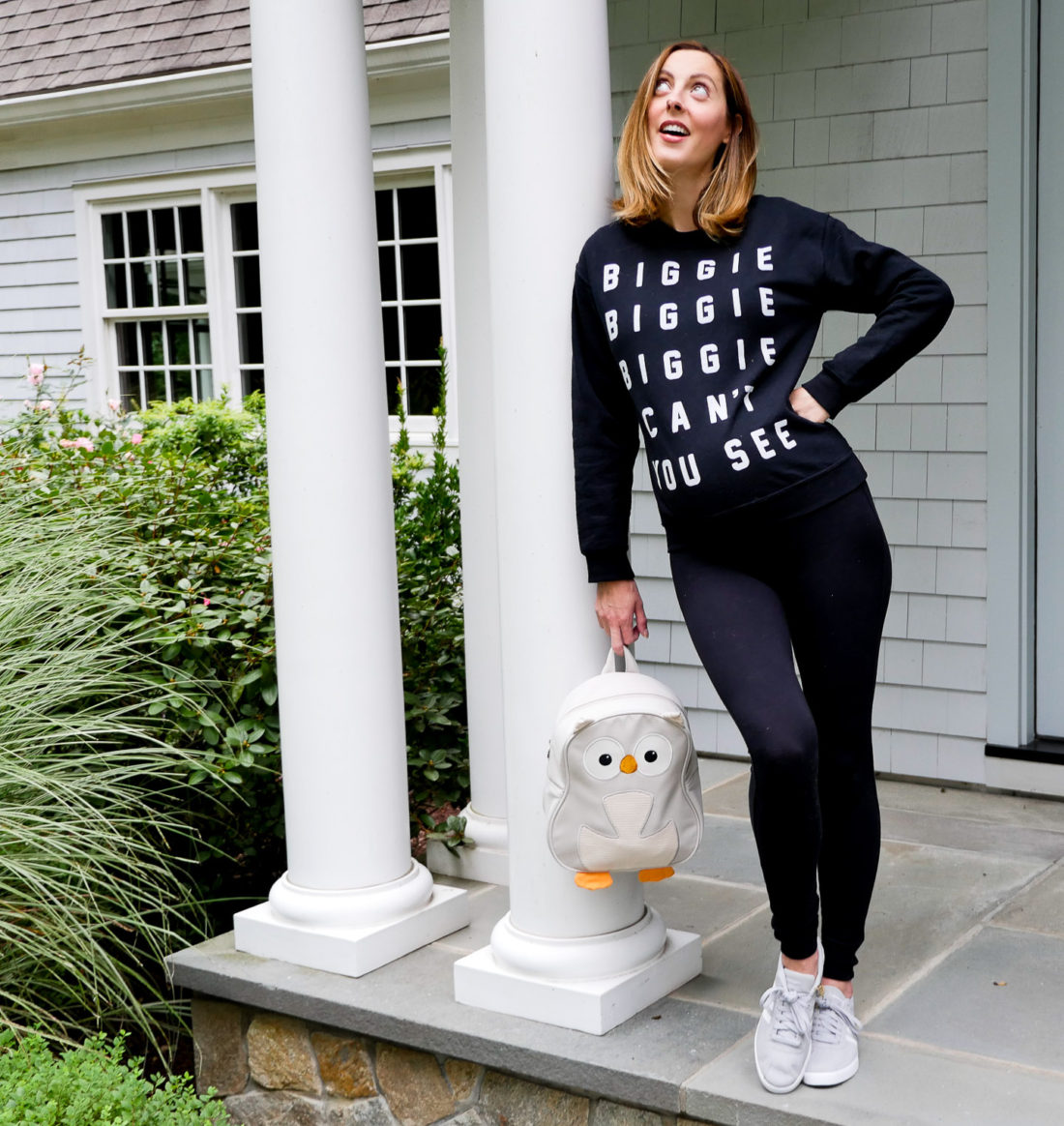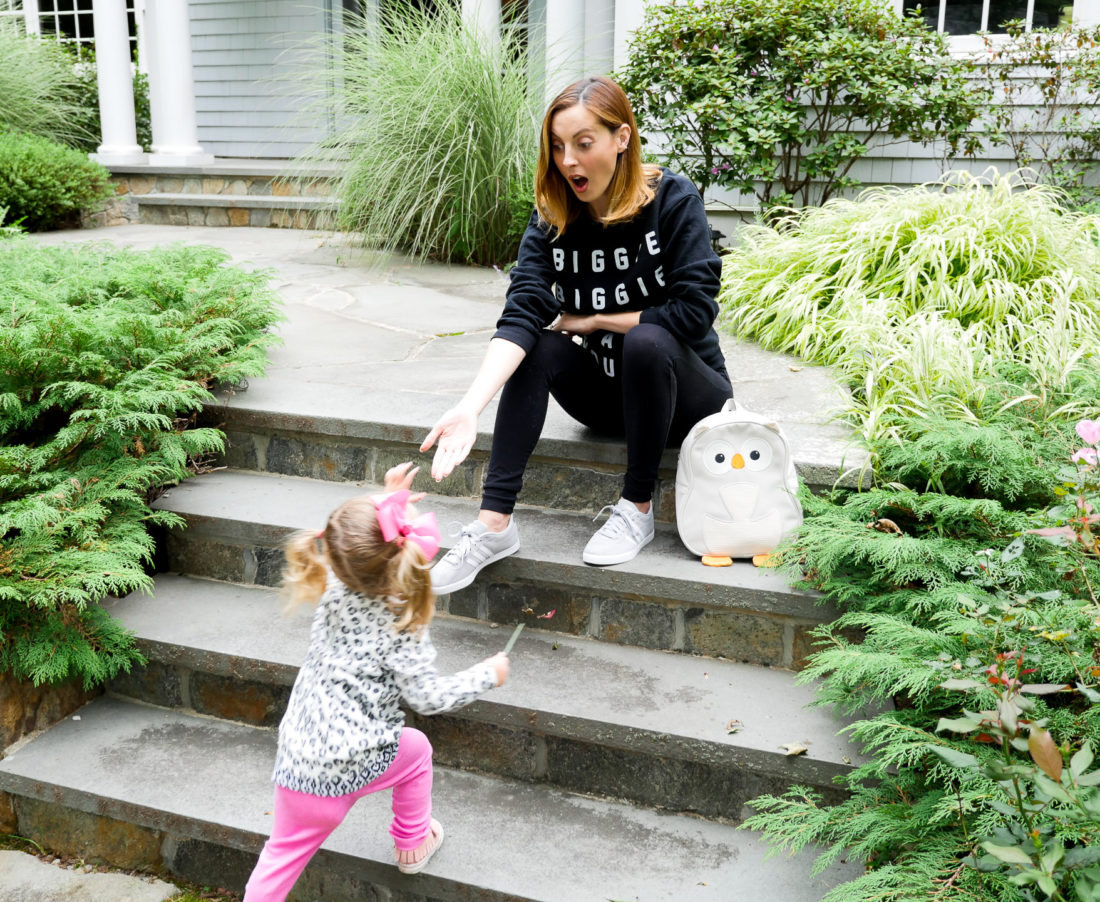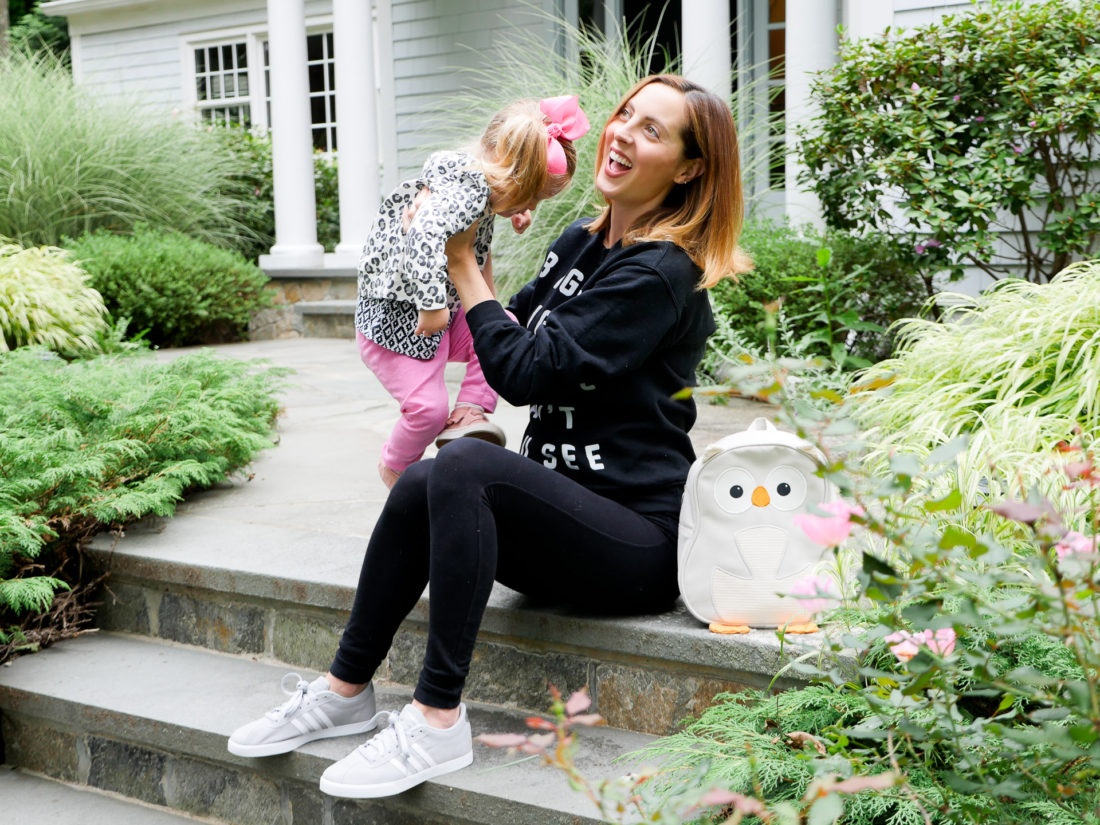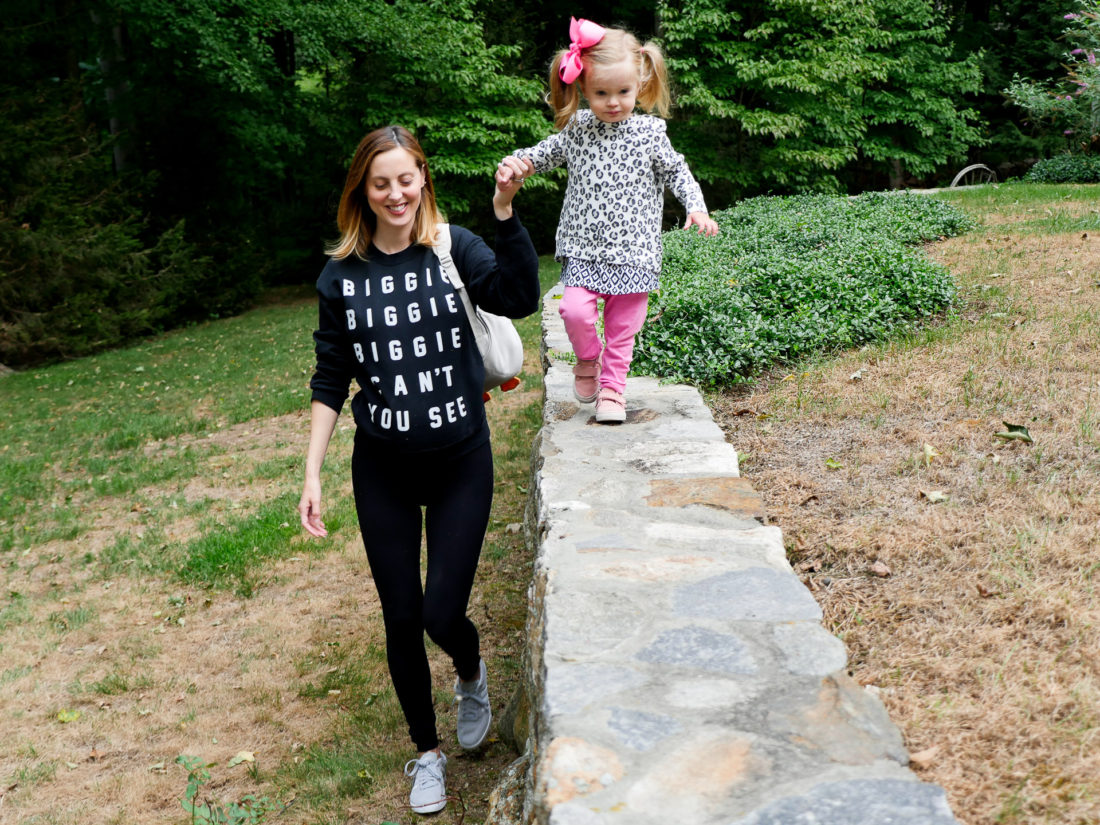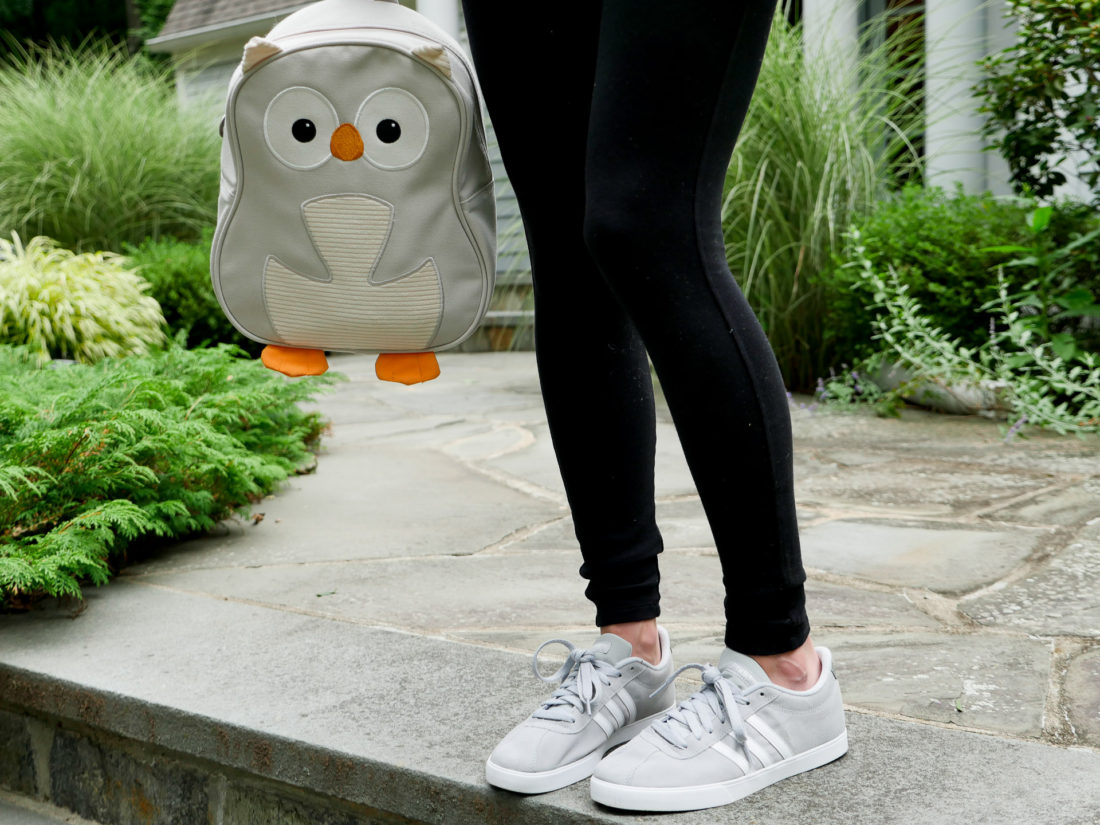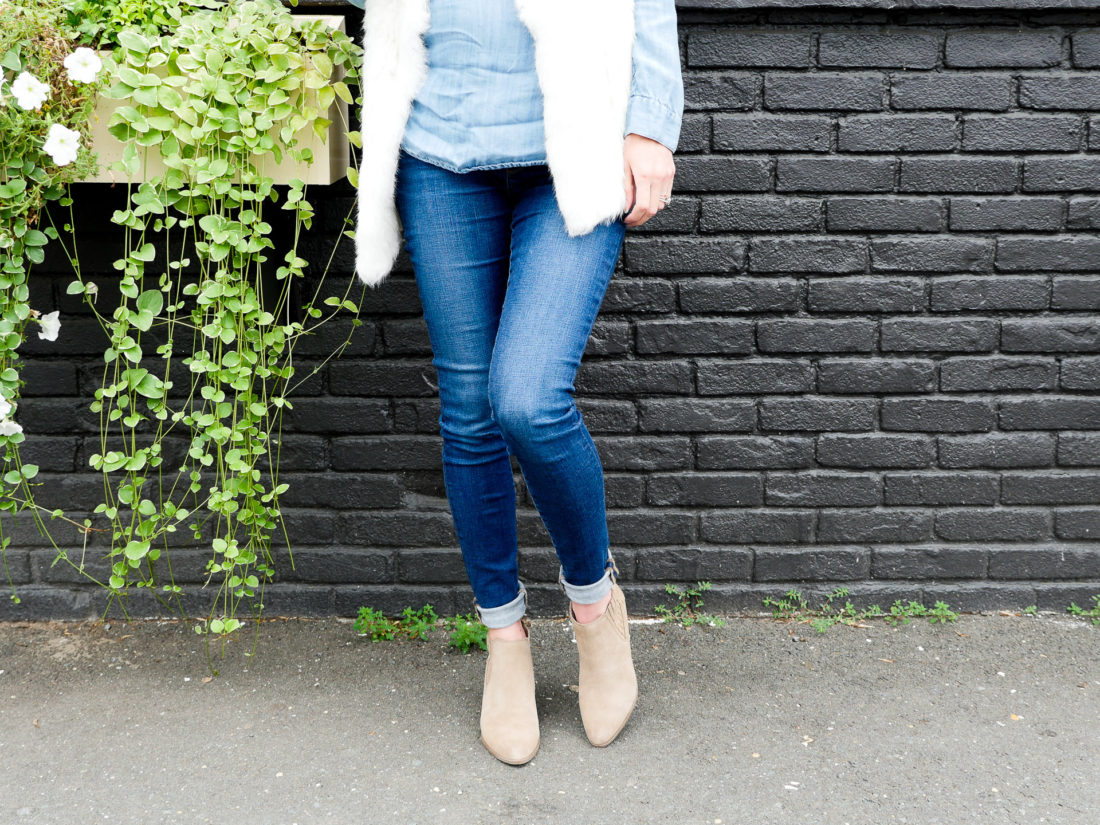 12:30 PM –  NEW WESTERN
This trend is so perfect for Fall, and for the Urban Cowgirl in you! There are so many variations to this style and you can be as extreme as you want. Flirt with full-on fringe, or choose a more subtle style like I did here. How fab is this Crown Vintage Lachlan Chelsea Boot! In the early afternoon, I got "dressed" for a fun little business lunch at a local delicious Tex Mex restaurant. I may or may not have eaten my weight in tortilla chips– but if you ask me the boots were asking for it.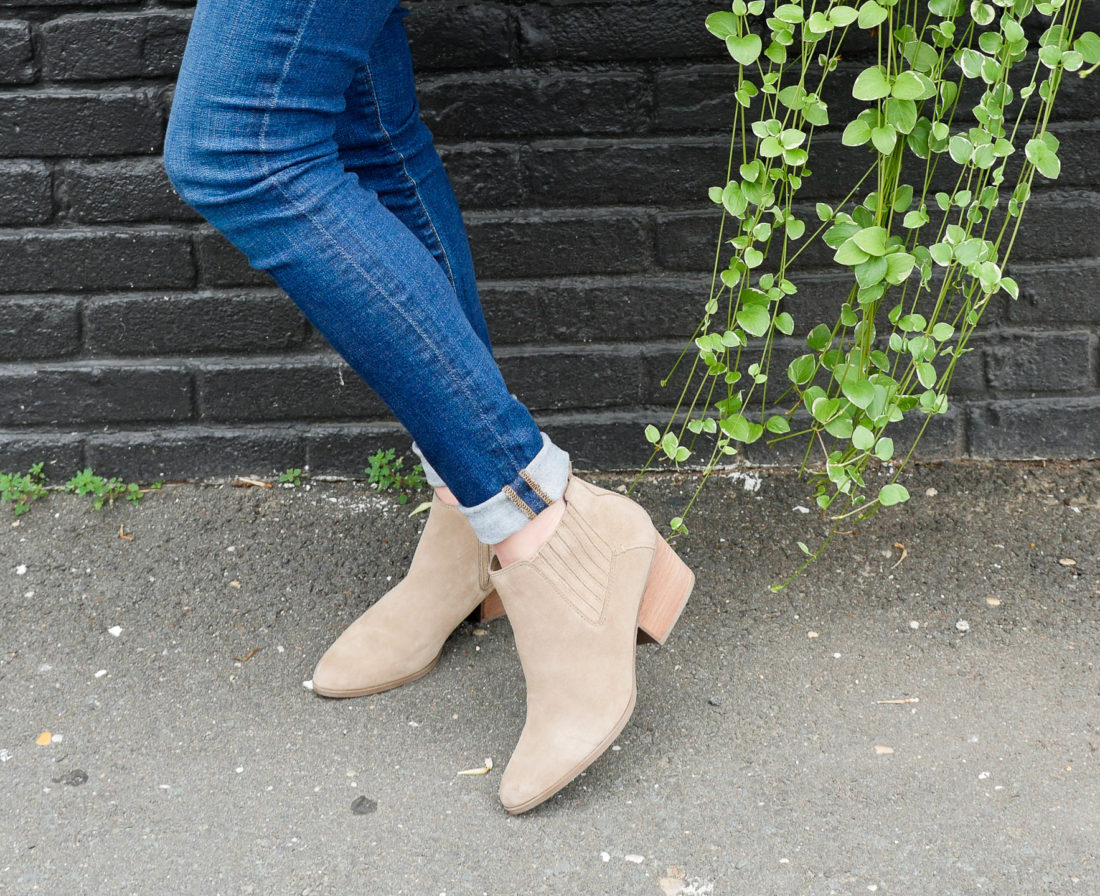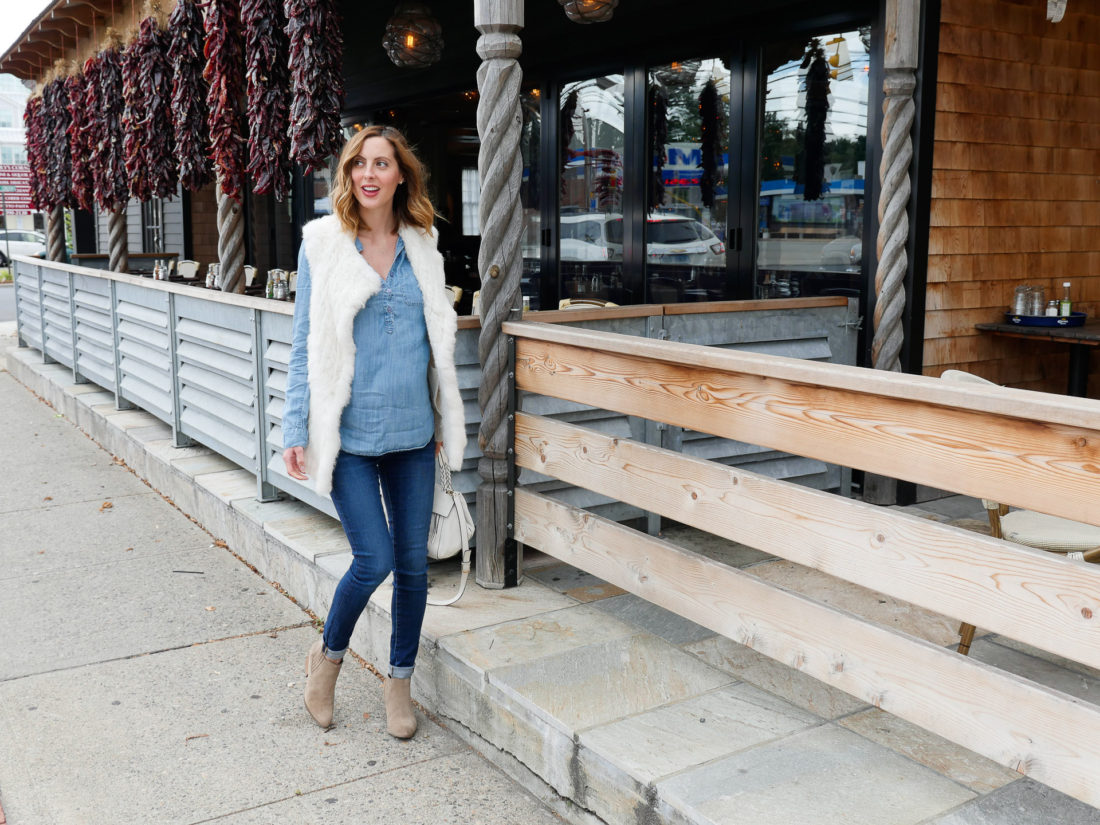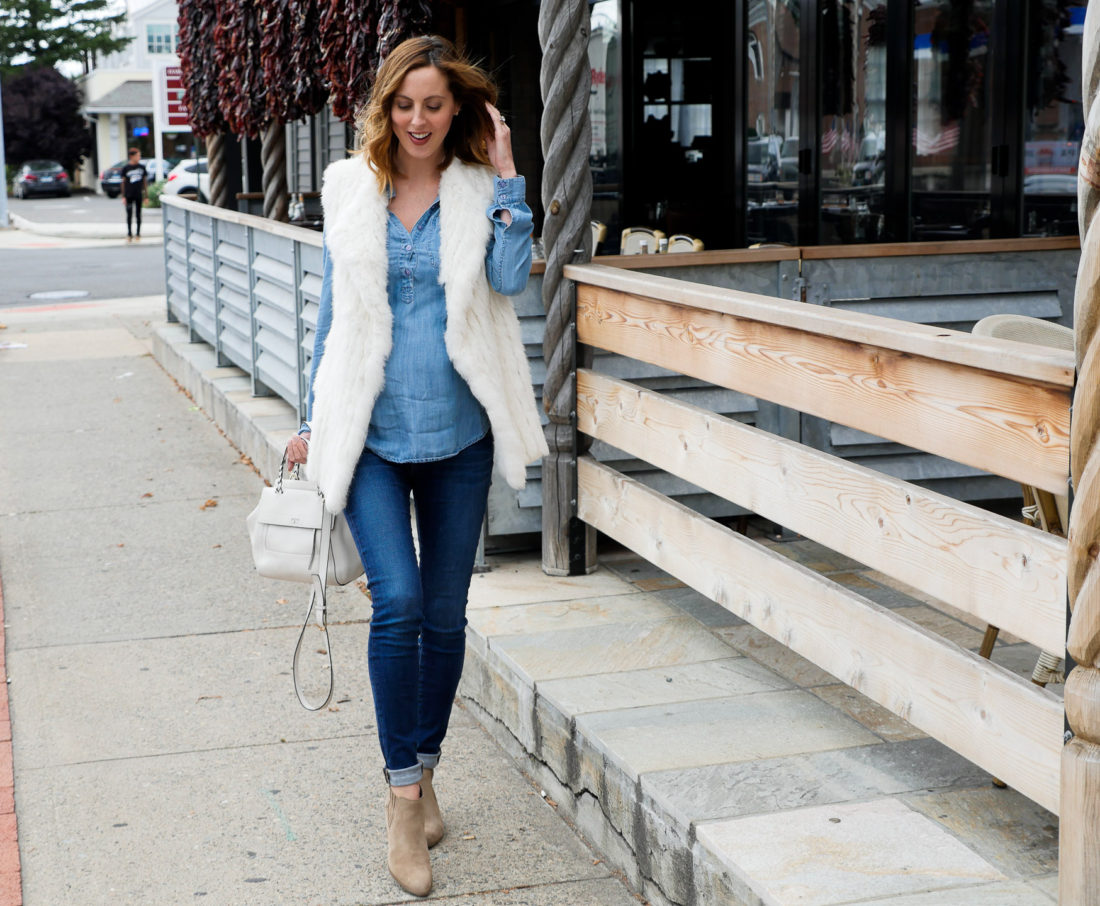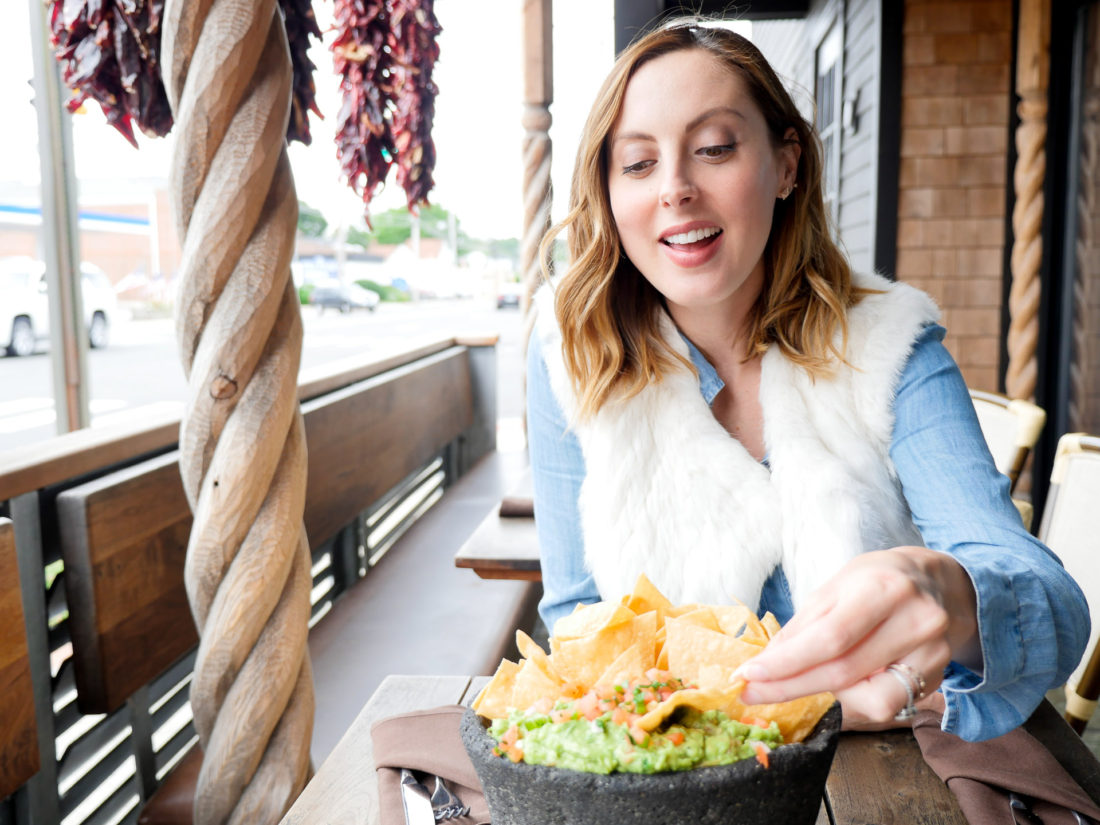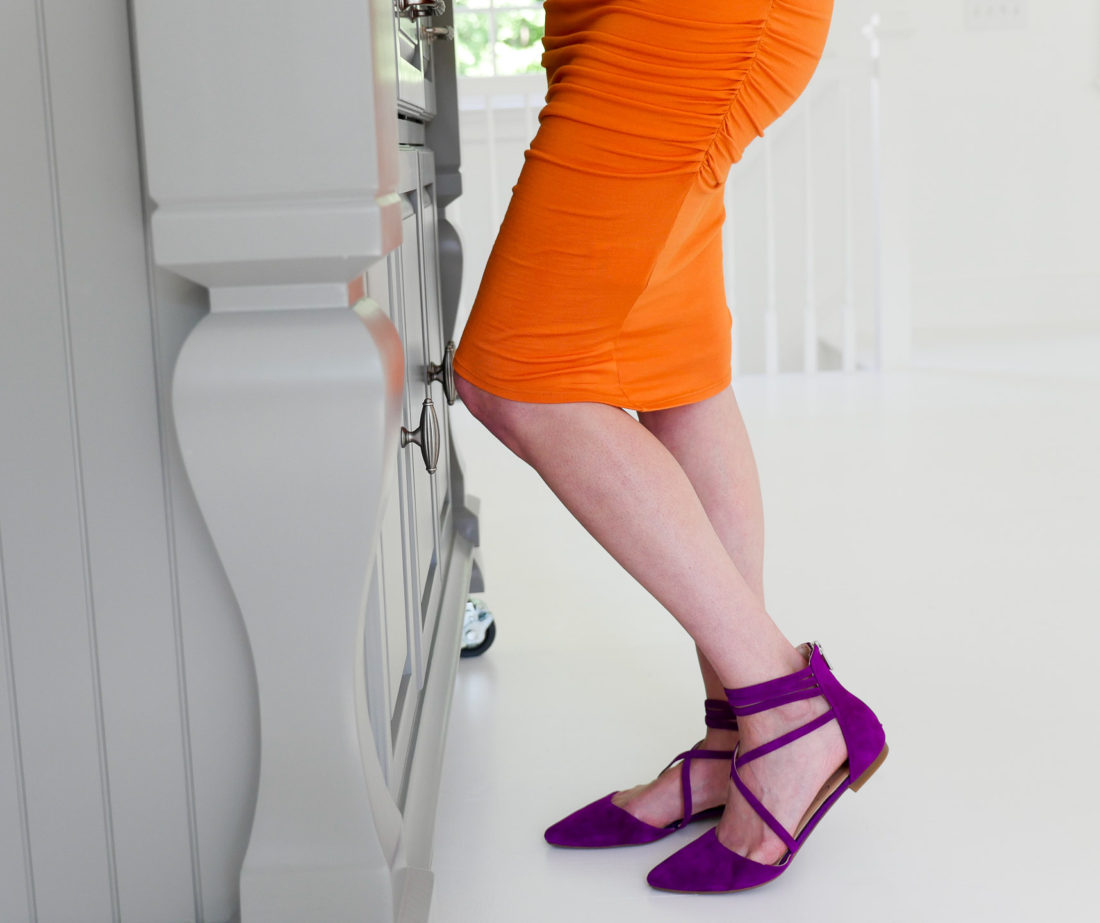 3:15 PM –  STRAPS & TIES
Ahhh, I love this trend! There is something so feminine and pretty about a shoe that laces up. I appreciate that this style can look beautiful in both a flat and a heel, and makes any outfit feel a little more special. I flipped for the color of this Jessica Simpson Zenka Flat. It was the perfect addition to my blog photo shoot. Afternoons are usually when I shoot for Happily Eva After– right before going to pick up Marlowe from school. These bold shoes offset the orange color of my maternity dress perfectly for a vibrant color-blocking moment! They also go great with my new Studio space, which can only be a plus…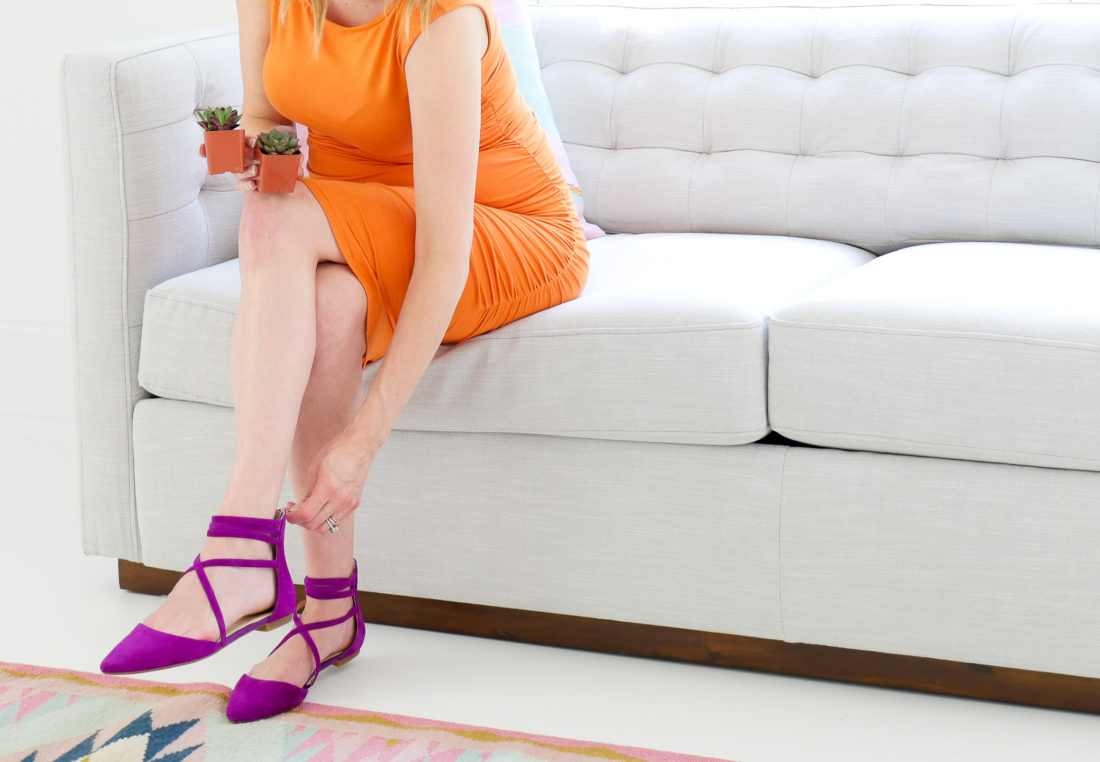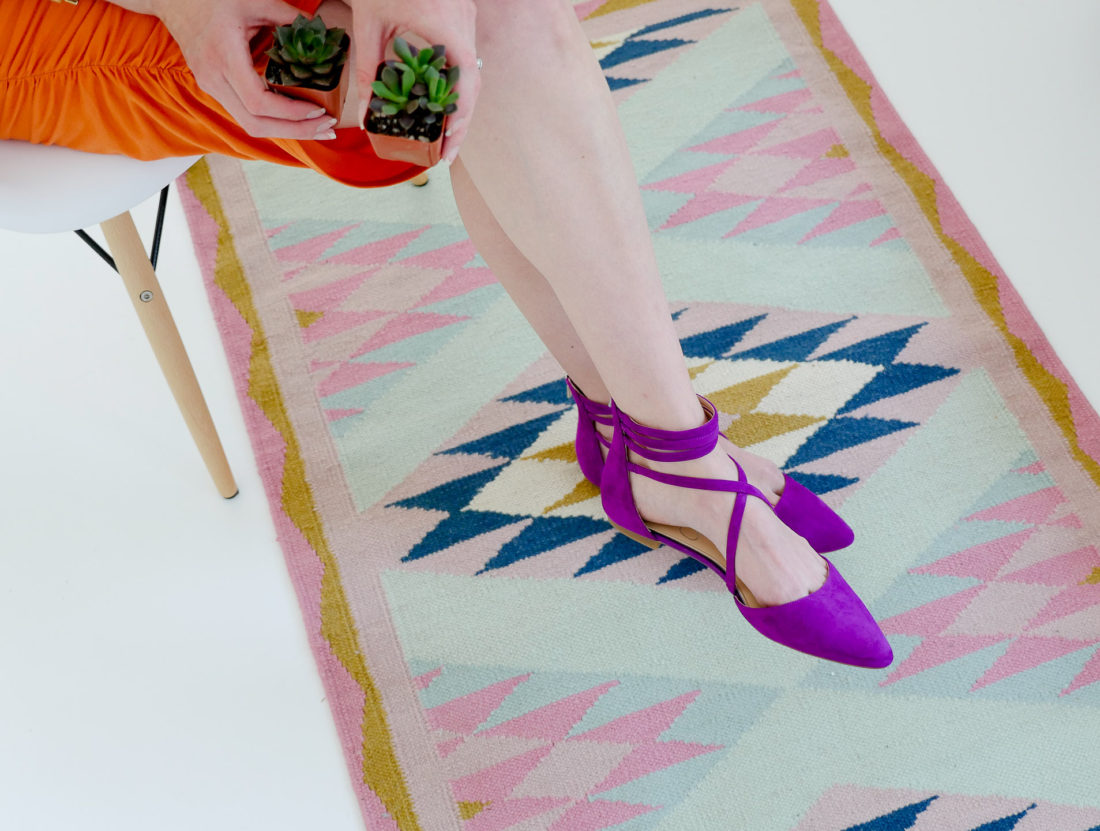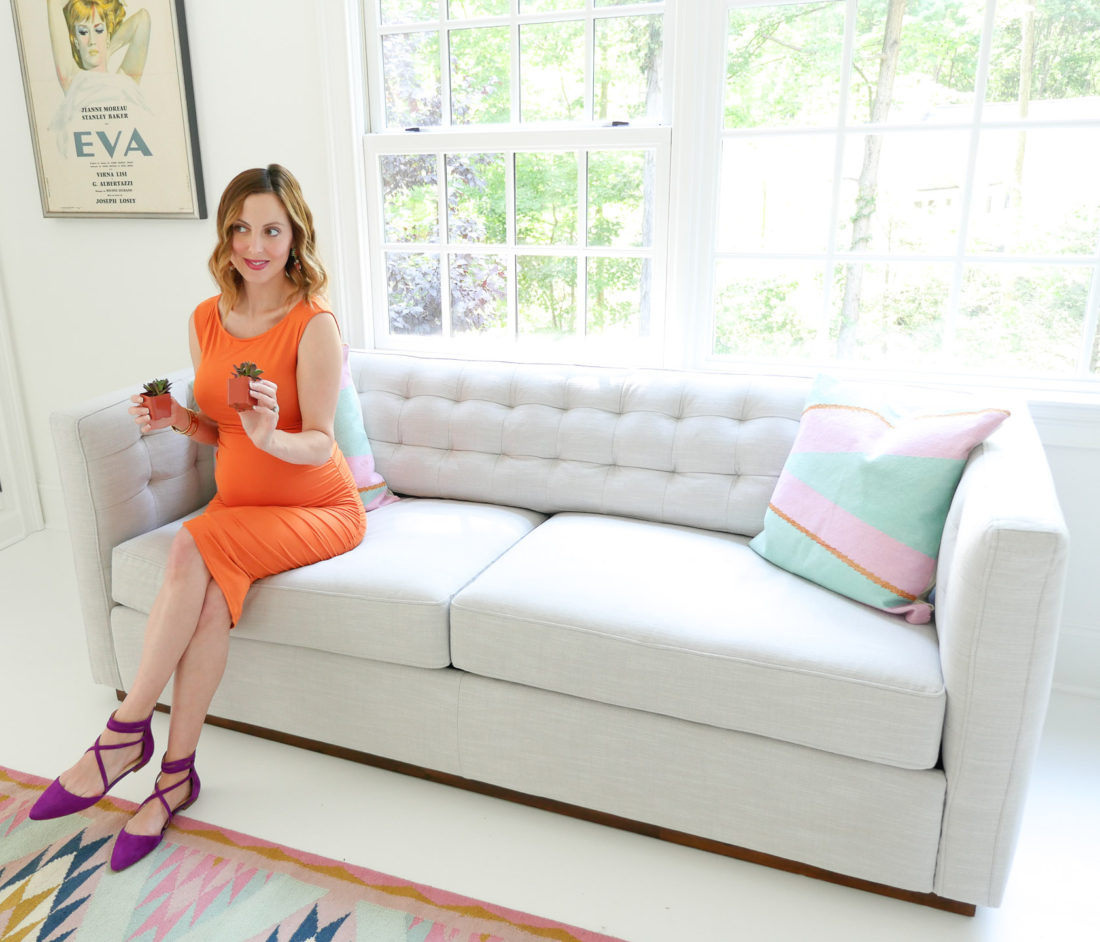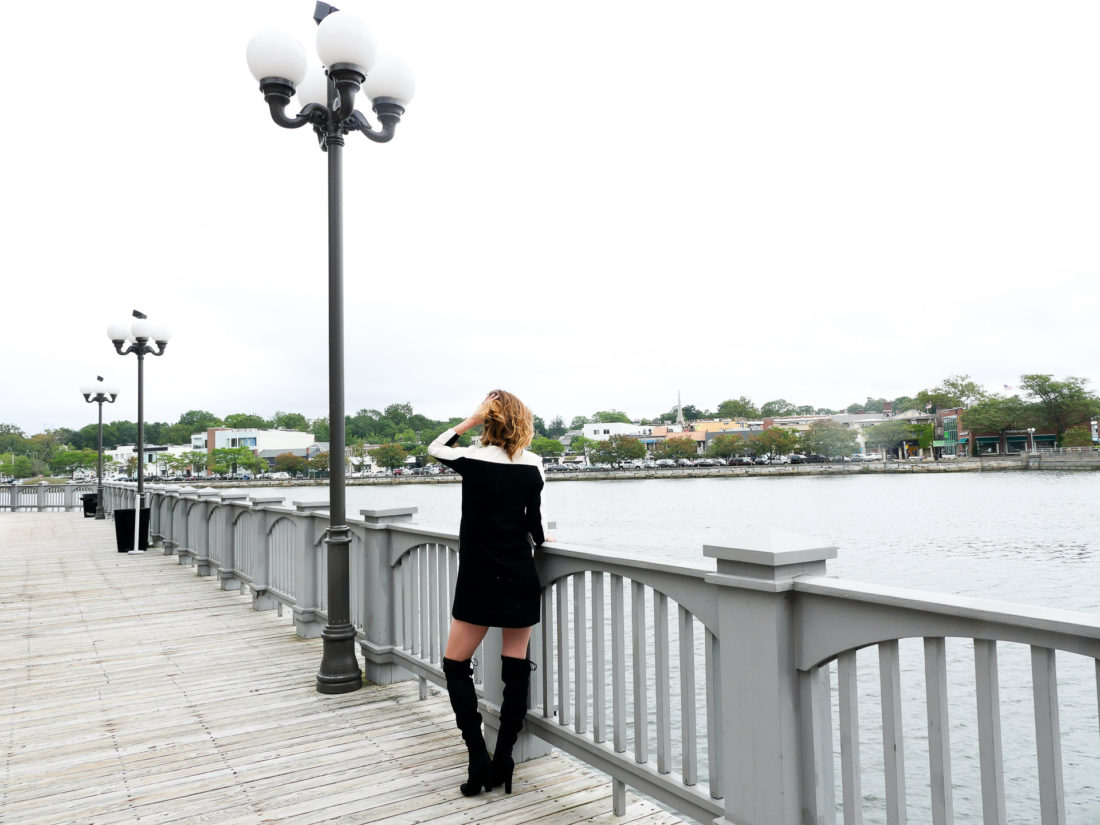 8:00 PM – OVER THE KNEE
Vavavooom! After getting Marlowe fed, bathed, and to bed, it's time for Date Night! I've been feeling less-than-sexy lately (not being able to see your toes anymore can do that to ya) but these boots got me my Mojo back! I must admit that I didn't know if the Over The Knee trend was for me. Then I slipped a pair on, and felt like Beyoncé! These boots are way more wearable than I expected. I chose the super chic Unisa Saranaa Over The Knee Boot and paired it with a non-maternity shift dress– which became a mini dress with my bump! I love the juxtaposition of the high boot with a shorter sassy hemline. The long sleeve keeps it looking classy!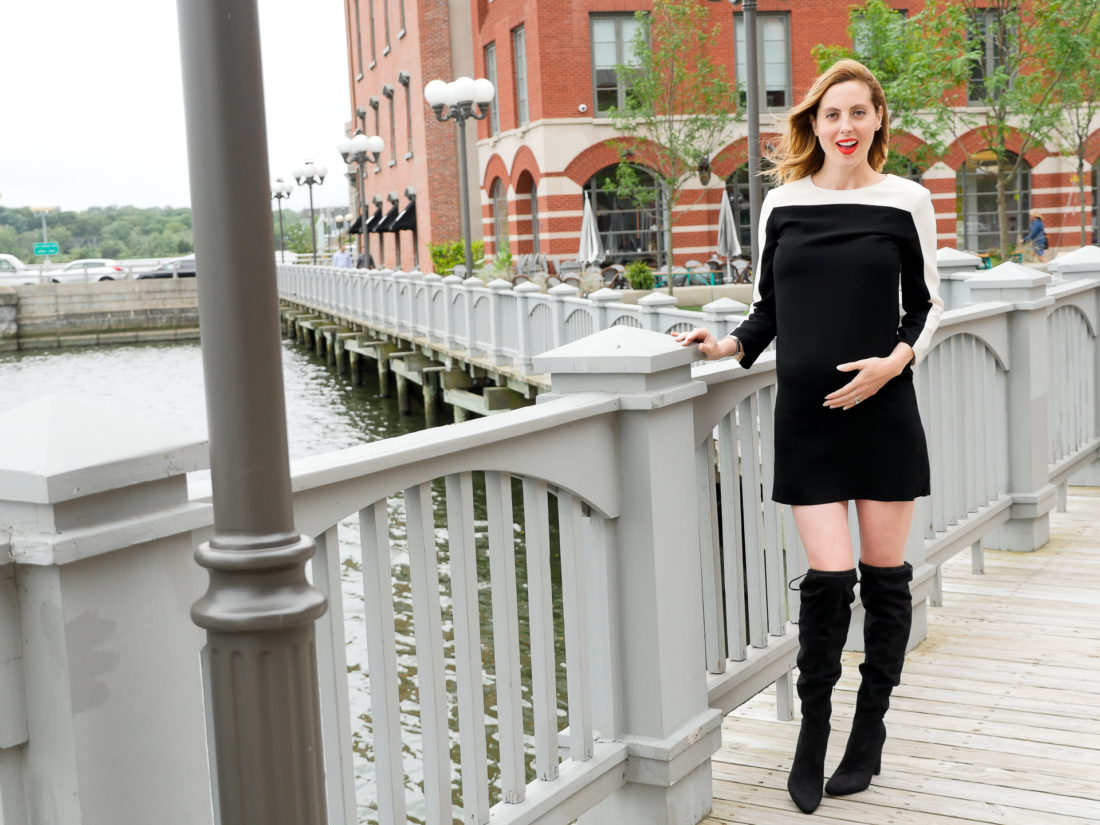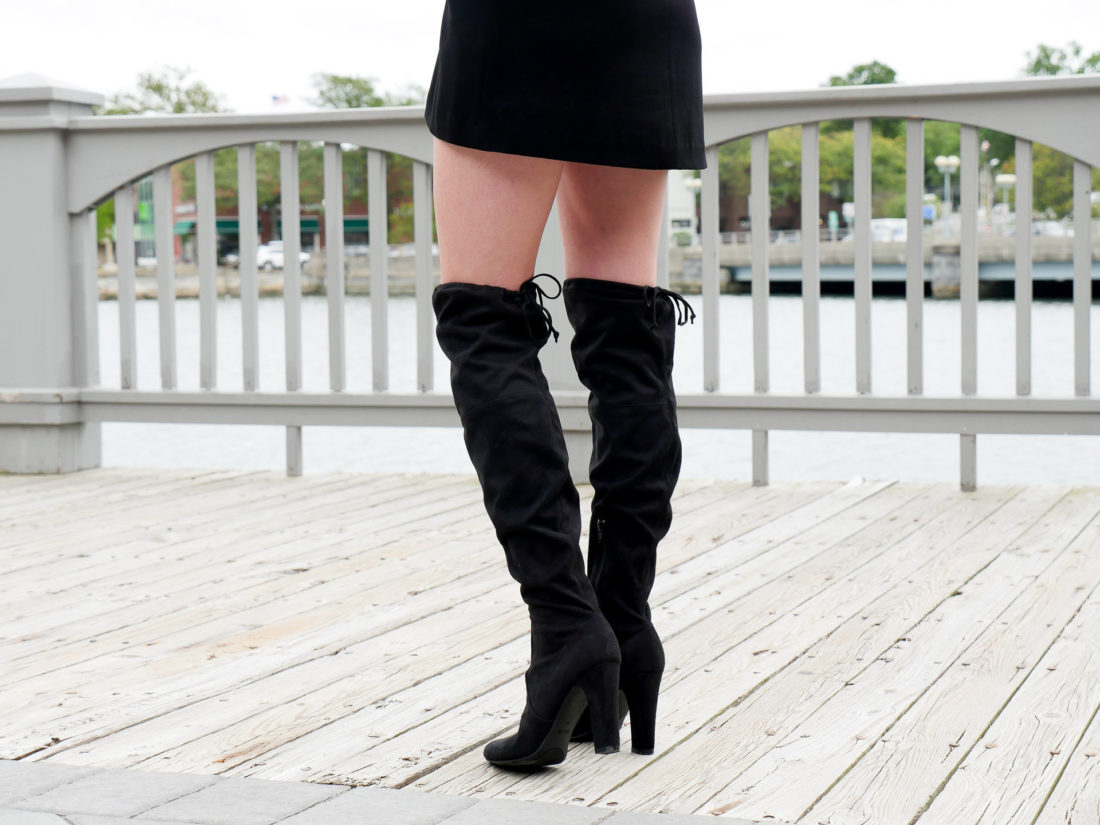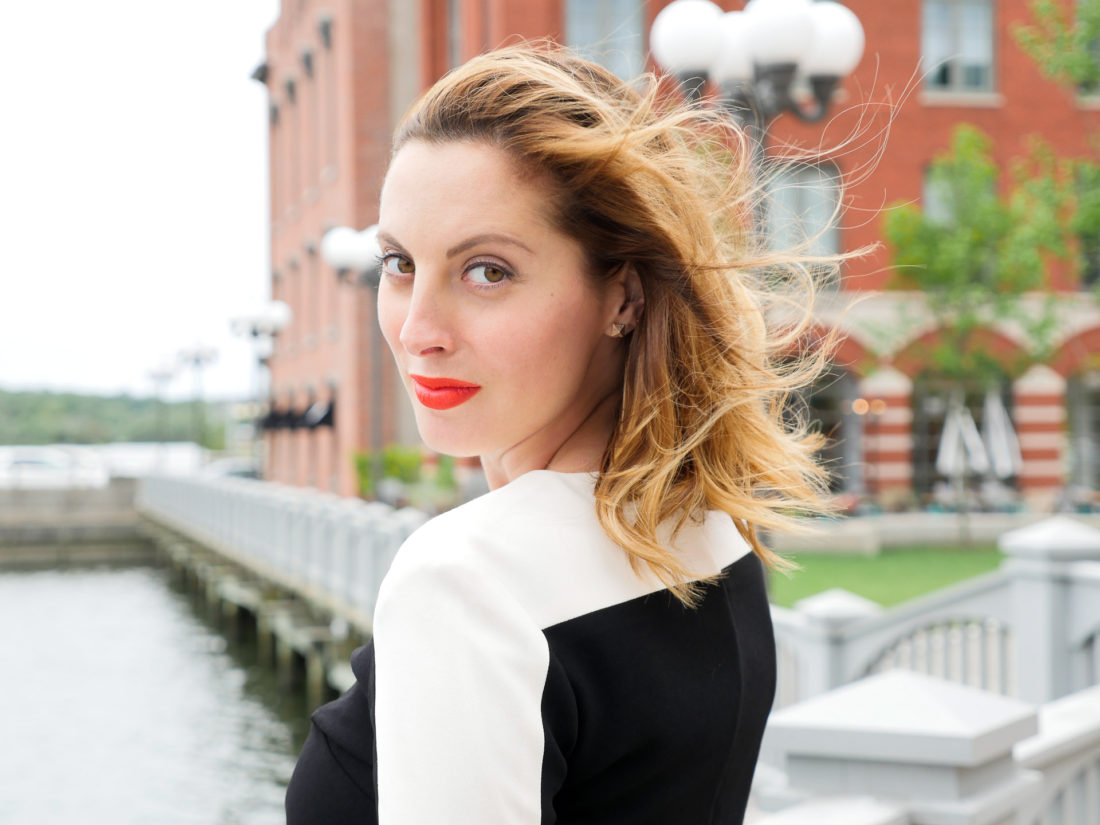 After my epic, long day, this 34-weeks-pregnant Mama practically needed to belly flop in to bed, but I felt so chic the entire day! Shoes are the perfect way to uplift your mood when you're not feeling the greatest in clothes. Treating myself to a few feminine closet upgrades was just what I needed to put the pep back in my step.
I love all the trends that DSW picked out for the season, and I can't wait to mix and match them with different pieces in my closet even more this Fall!
**Many thanks to DSW for sponsoring this post! As always, the thoughts and opinions expressed above are entirely my own.
Save
Save
Save