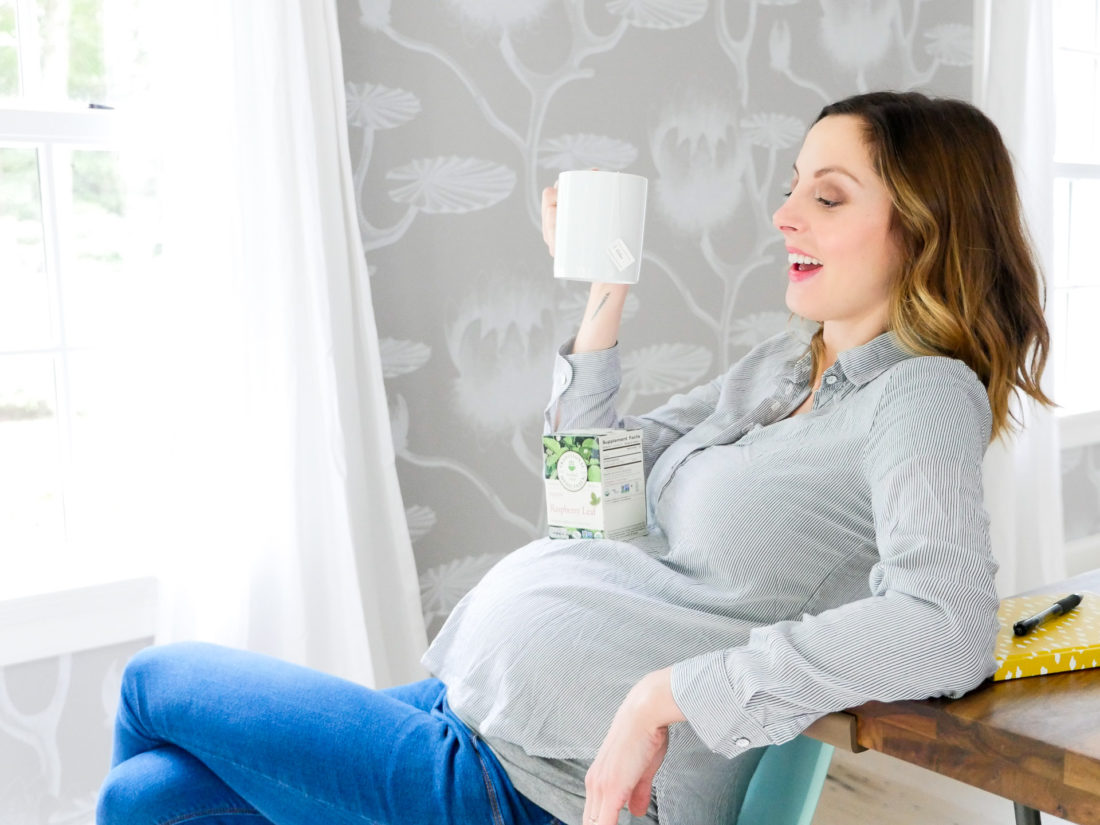 With my pregnancy coming to a close, and my son's birth now imminent, I've been trying my best to really prepare myself physically and emotionally for what's in store. As you can imagine, preparing for a Home birth (with zero pain medication available) it's so important to me that I feel super strong and ready to take on labor! It's also always of utmost importance for me to stay as healthy as possible during my pregnancies so that when the time comes to meet my sweet babes I have set myself up for success!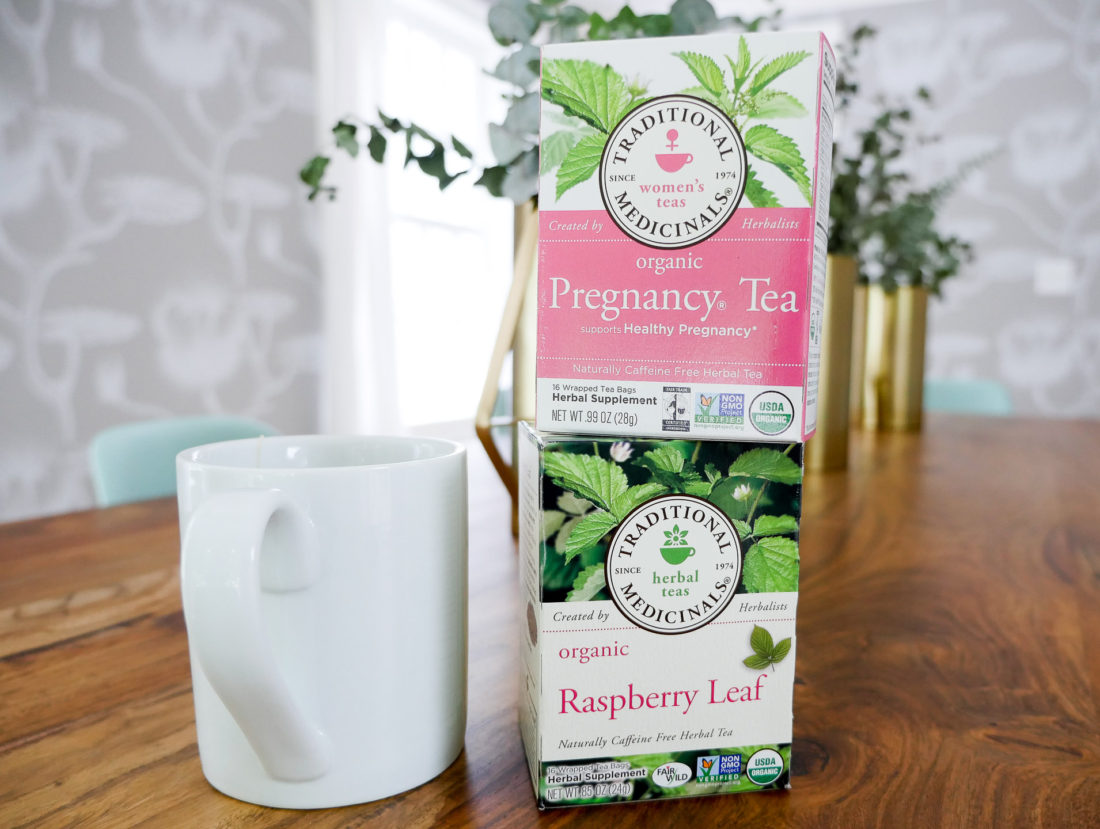 I get a lot of questions from readers asking me about the ways I prepare for my Home Births and some of my favorite products during pregnancy. Today I thought I'd share my pregnancy tea ritual with Traditional Medicinals pregnancy teas! Traditional Medicinals is an incredible company with a real emphasis on holistic health and the traditions of herbalism. They have over 60 teas to help you maintain wellness naturally. Over 98% of their tea ingredients are organic, and all of them are Non-GMO Project verified. One of my favorite aspects of the company is that they employ in-house Herbalists who are trained to offer scientific knowledge as well as clinical experience when it comes to formulating the tea blends and making sure the teas all have a foundation in science as well as in tradition. How cool is it to be an Herbalist?! I'd like one on speed dial, to be totally honest with you. Overall, it's just a company that I really trust and so it was a no-brainer to me to use the Traditional Medicinals pregnancy teas during my own pregnancy journey.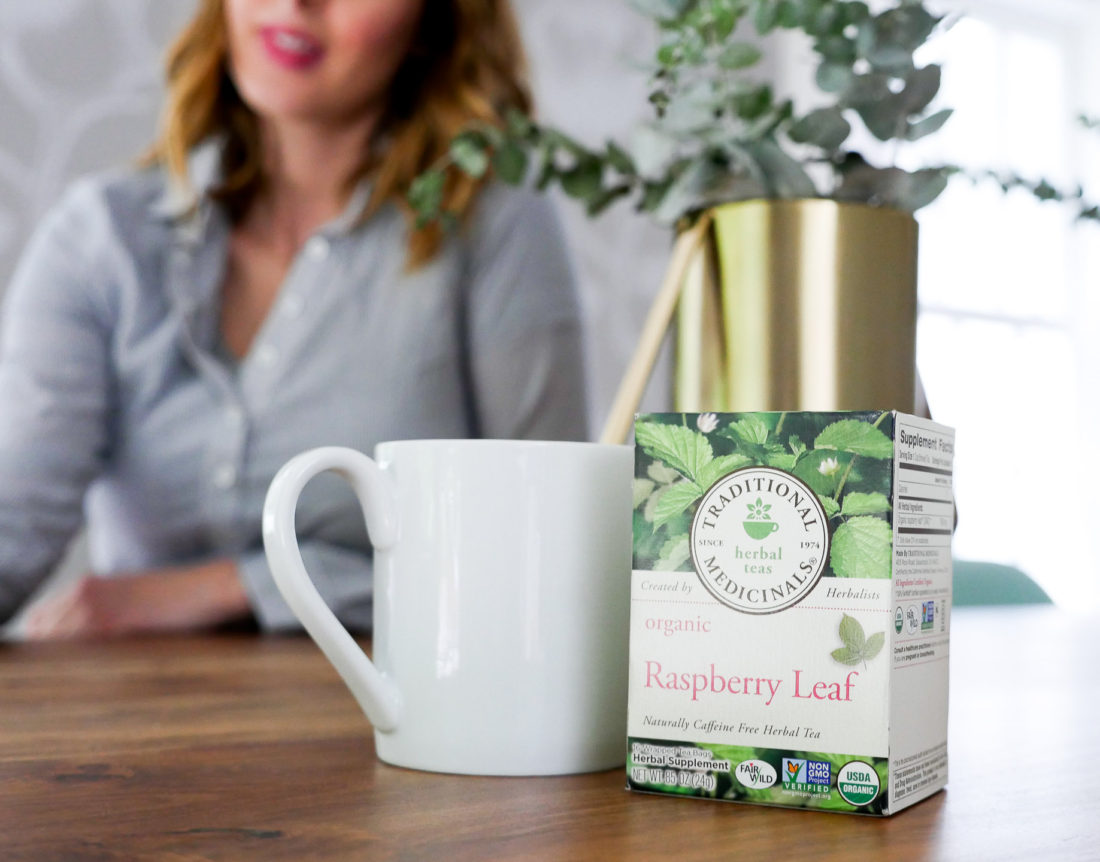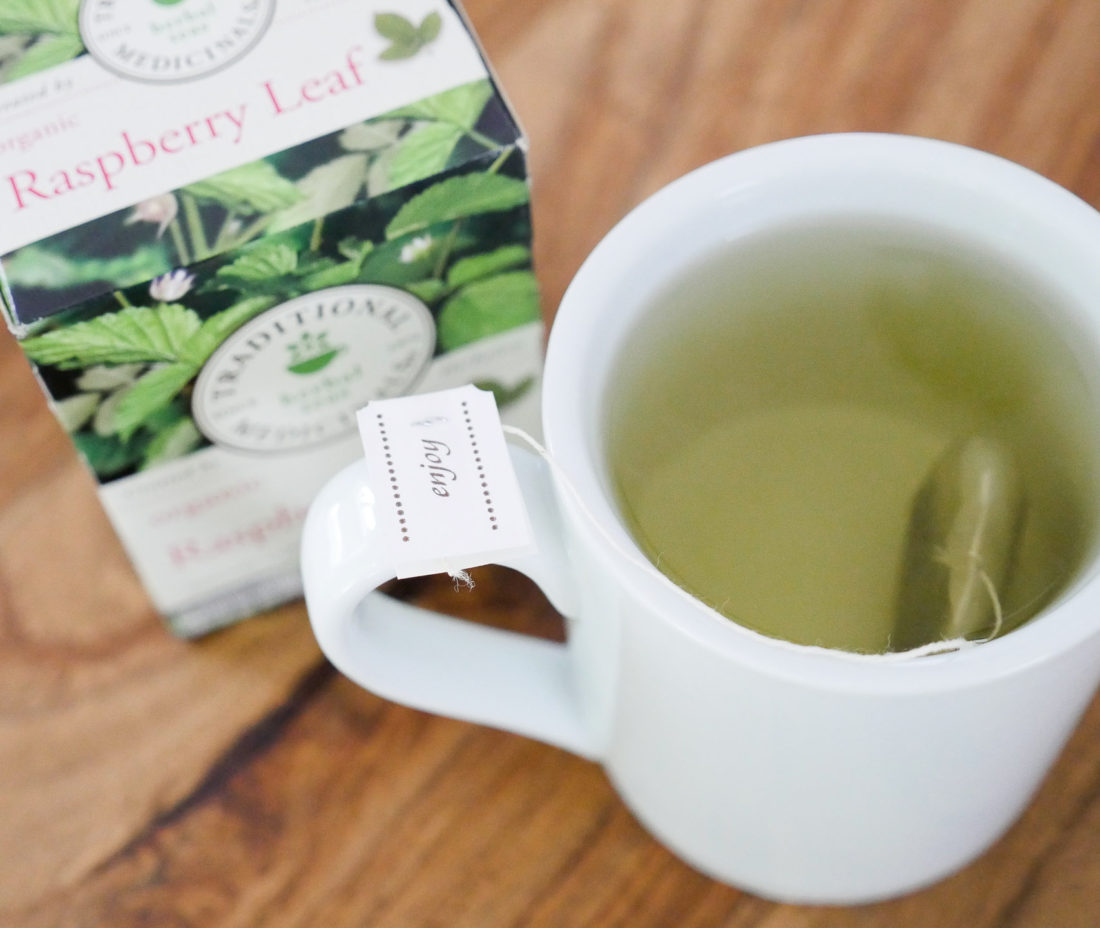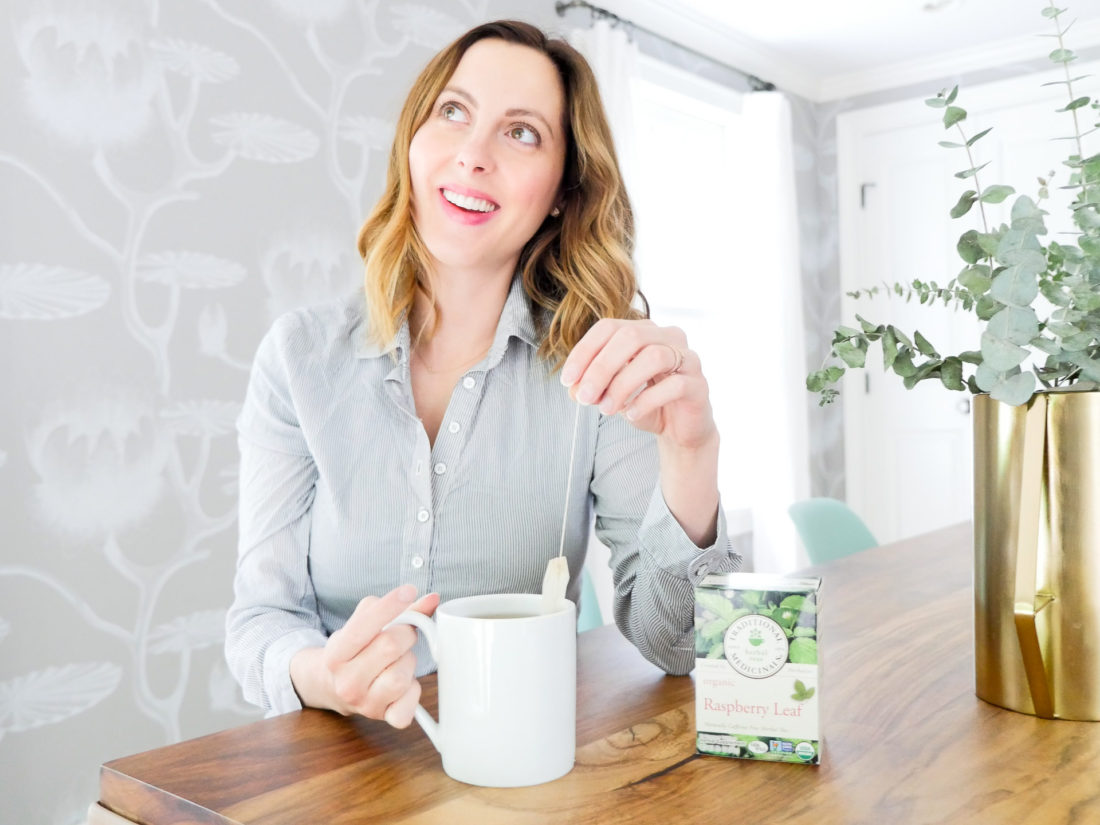 There are two main Traditional Medicinals teas that are trusted and beneficial for pregnant Mamas during pregnancy: The Pregnancy Tea, and the Raspberry Leaf Tea. Of course, like with anything you implement during pregnancy, make sure you run any herbs or herbal teas by your healthcare practitioner before using them to ensure they're right for you specifically!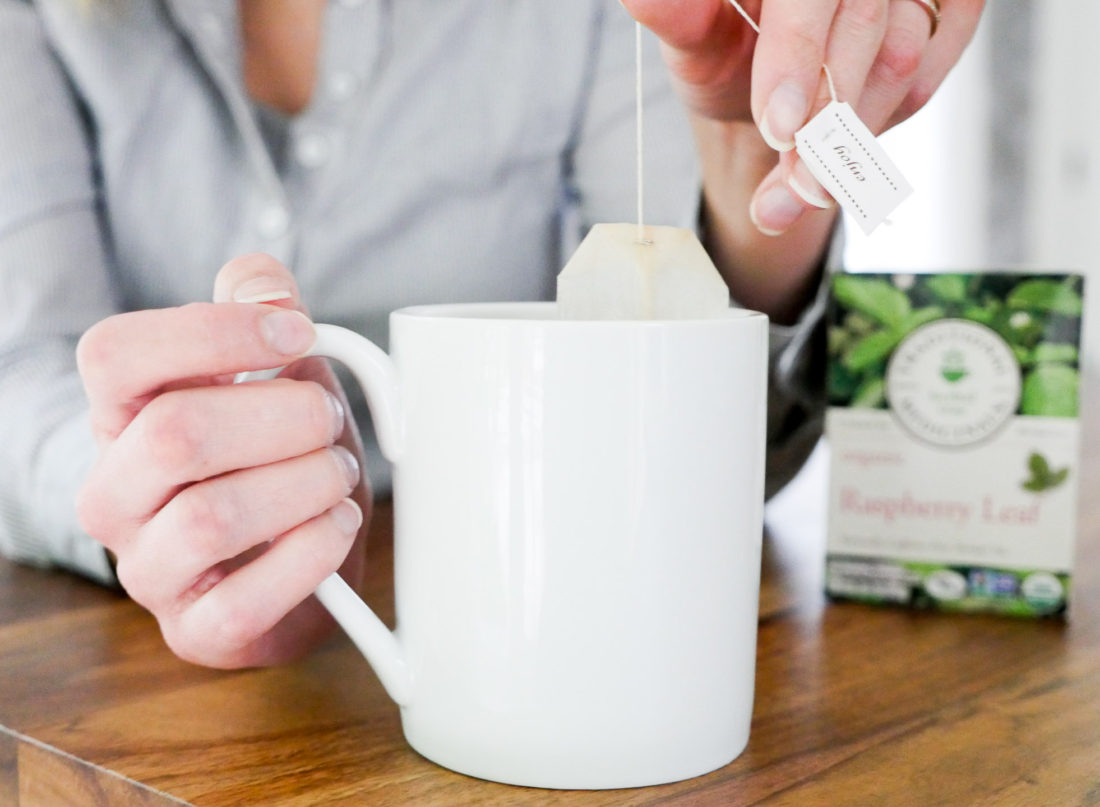 The Pregnancy Tea is like a "best of" pregnancy blend for expecting Mamas. It contains Stinging Nettle (an all-around great tonic during pregnancy), Raspberry Leaf (to tone the uterus), and a mixture of Spearmint and Fennel to help digestion. This tea has no caffeine so it's great to use at any time of day. I love using this tea throughout my pregnancy, any time I need a little warm quiet time. It's especially soothing after Dinner in that hour or two before bedtime.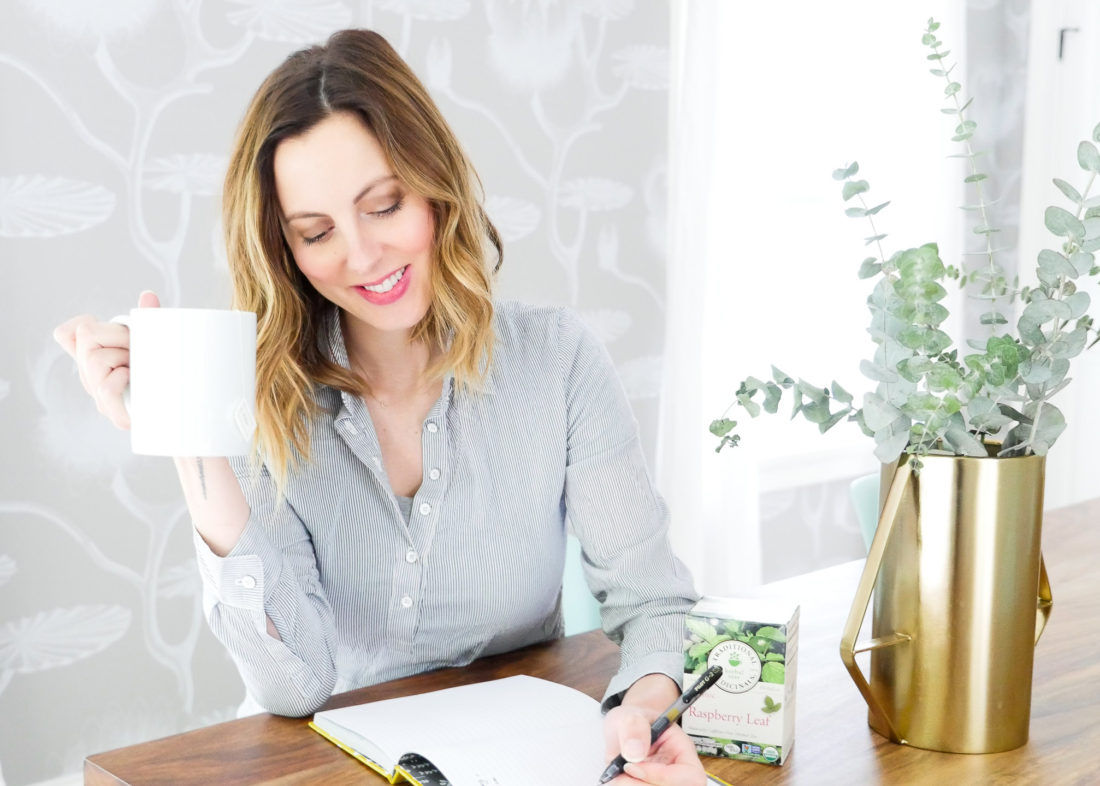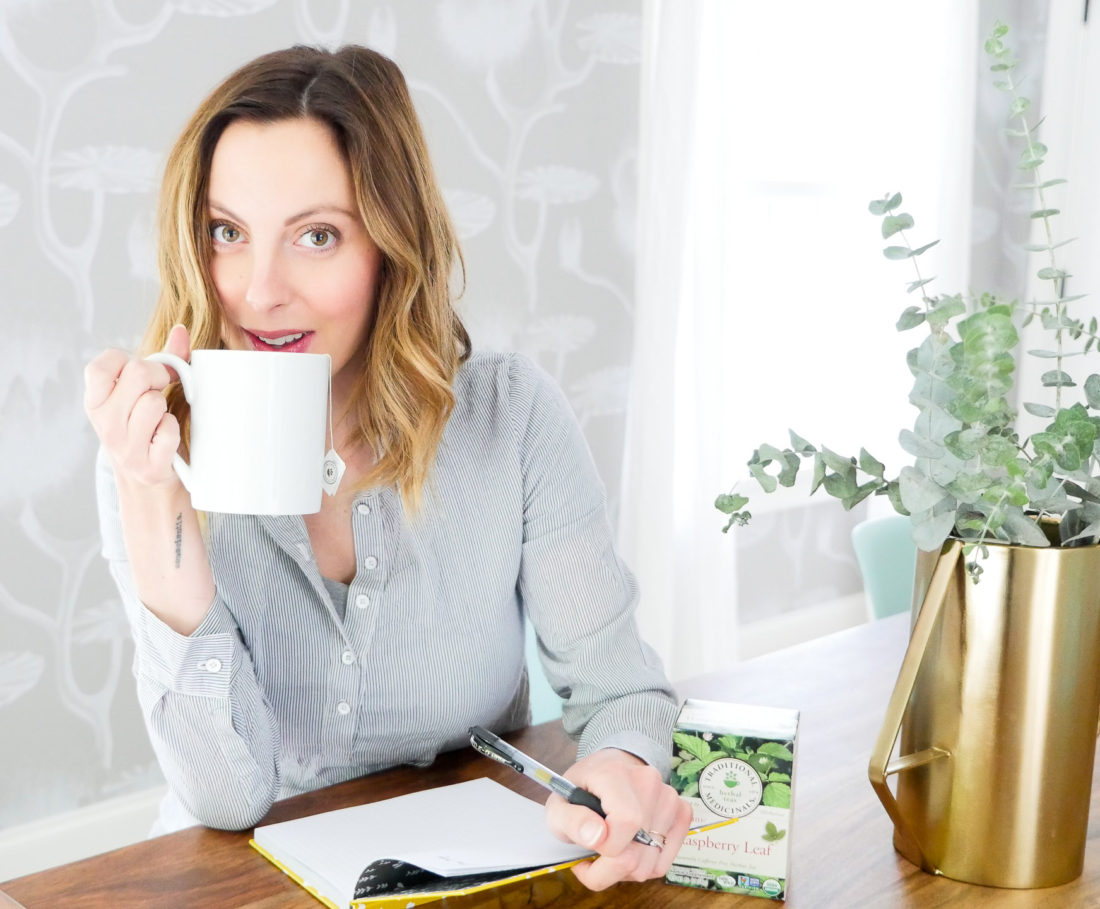 In the past few weeks, I've switched primarily to the Raspberry Leaf tea as I get ready to birth baby boy! The Raspberry Leaf tea is fine during any stage of pregnancy, and is even used by women to help relieve symptoms of menstruation. But, as I mentioned, Raspberry Leaf is excellent for toning the uterus as it prepares to contract during childbirth. Think of this tea as a little gym session for your uterus as you communicate to it all that it will need to do during your labor. There's a lot of miscommunication out there that Raspberry Leaf Tea is a labor inducer, but it is NOT! Don't worry! Believe me, I drink so much of this stuff that if it were I would be writing this with a newborn baby in my arms. I wish. Raspberry Leaf really is excellent for helping the uterus along in its journey and making sure that it's as healthy as can be before your baby is born.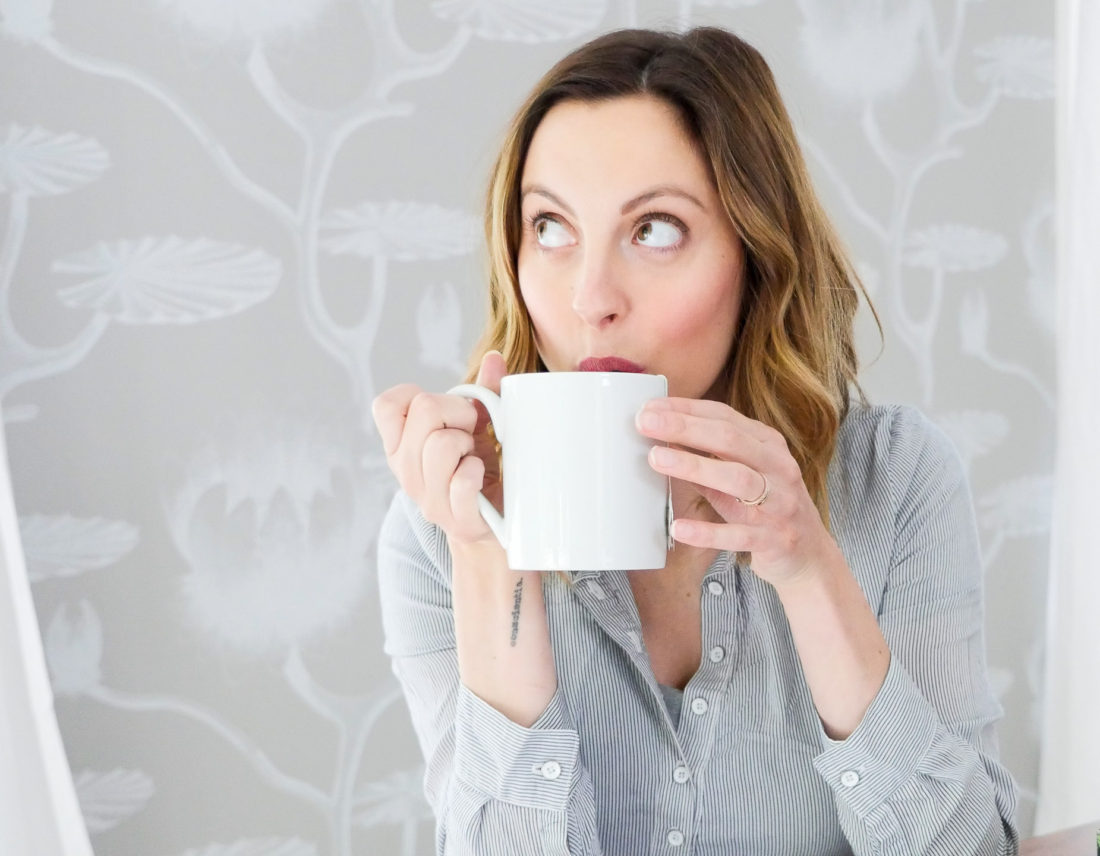 More than just the herbal benefits, though, I find that my tea ritual really helps me take some much-needed time for myself during the day that is beneficial to me physically and emotionally. The individually wrapped tea bags are perfect for stashing in your purse to bring to work, too! Whenever I get a moment, I brew myself a hot cup with a Tablespoon of honey, and take half an hour to sit, relax, and sip. With a toddler running around already, these quiet moments before birth can be few and far between and it's so regenerative to take them while I still can. I even use my "tea time" to journal a little to work through any feelings I'm having, or write little notes to my unborn son. It's easy for me to forget sometimes that I'm not only pregnant, but also growing the newest member of our family! I'm glad I can take this time to really connect with him and my feelings about becoming a Mama of two.
I'm looking forward to continuing my little tea ritual with the Traditional Medicinals Mother's Milk teas once baby boy is born! Although my "quiet time" may not be so quiet any more…stay tuned!
* This statement has not been evaluated by the Food and Drug Administration. This product is not intended to diagnose, treat, cure, or prevent any disease.
**Many thanks to Traditional Medicinals for sponsoring this post! As always, the thoughts and opinions expressed above are entirely my own.