The following content may contain affiliate links. When you click and shop the links, we receive a commission.
One of my go-to hair looks when I want to feel fabulous, romantic, or extra fancy is this Old Hollywood Hairstyle! It's inspired by the Old Hollywood film stars of the silver screen and features really pronounced waves, with a deep side part. There is something so elegant, and polished, about this really classic look. I love pulling it out for special occasions and making it a little different each time with hair accessories. In these images, I used really simple pearl barrettes! Recreating the look isn't hard at all, but requires pretty precise technique. Once you get the technique down, it's easy as pie. I filmed a video tutorial for you below, but here are a few pointers to keep in mind. Let me know how you like the tutorial, and if you're going to try this ultra-glam hairstyle!
This hairstyle works best on smoothed hair, so make sure to blow out your hair before styling if your hair isn't naturally straight.
Use a flat brush with wider bristles to brush out the curl. NO natural bristles, synthetic only!
Finish with a strong-hold hairspray for extra staying power
Old Hollywood Hair Products
It's a 10 - Miracle Leave-In Plus Keratin
$23
This is a great leave-in conditioner and heat protectant that truly protects your hair when applying heat whether by a hairdryer or a curling iron.
Wella - EIMI Stay Firm Workable Finishing Hairspray
$19
This hairspray has a strong hold but one you can brush out at end of the day. It is not sticky and truly an essential step in creating this lewk!
Drybar - The 3-Day Bender Digital Curling Iron
$149
This curling iron gives you the BEST barrel-shaped curls. I personally open the clamp and use it as a wand.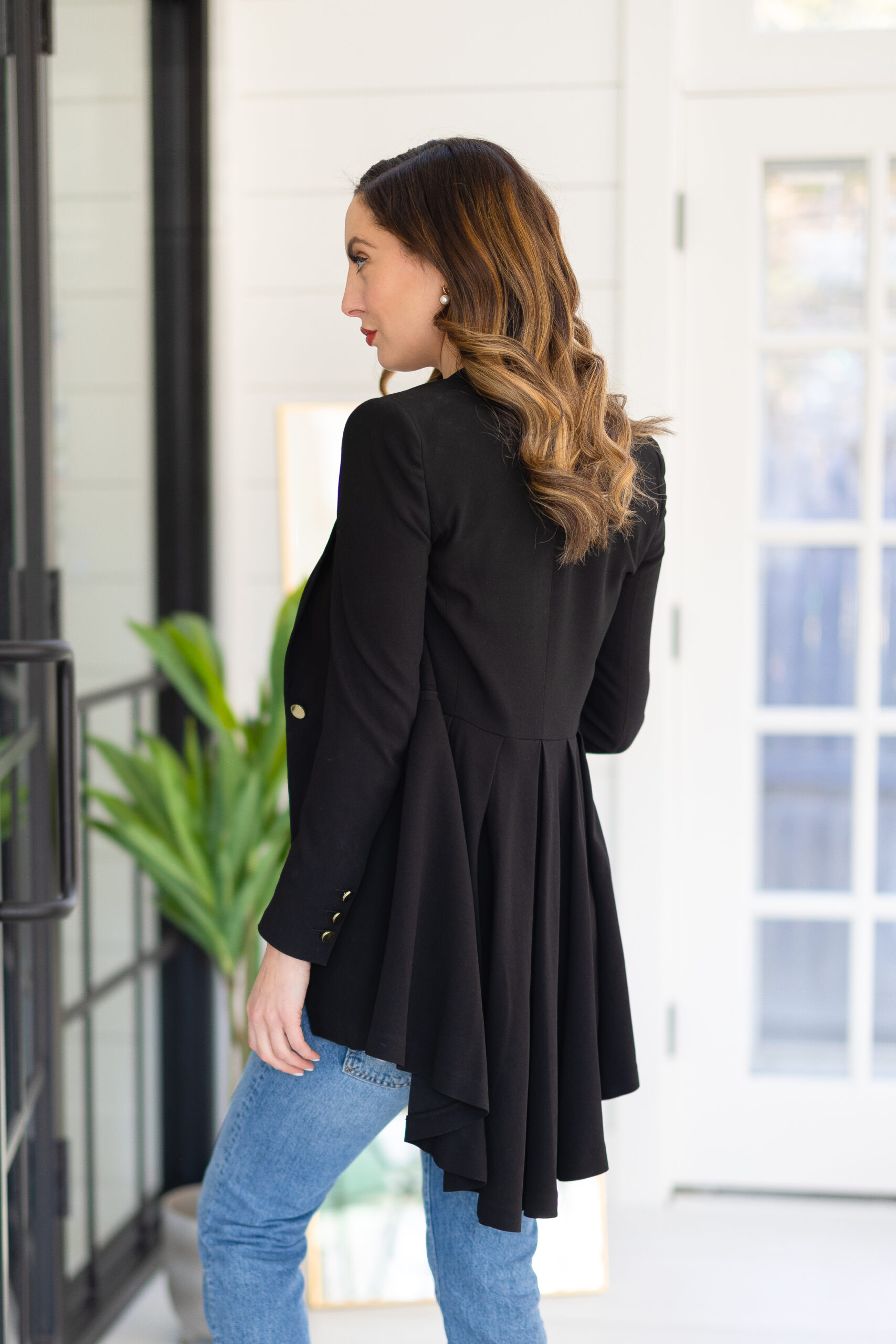 Butterfly Hair Clips
$6.99
Butterfly clips make styling hair so fun and they act as great clips to hold back hair, getting it out of the way. They are also perfect for girls' hair- Marlowe uses them a lot!
Pearl Hair Clips
$13.99
These are absolutely beautiful and the perfect final touch to any hairstyle!
Drybar - The Lemon Bar Paddle Brush
$32
This is the best brush to use to carefully brush out your curls.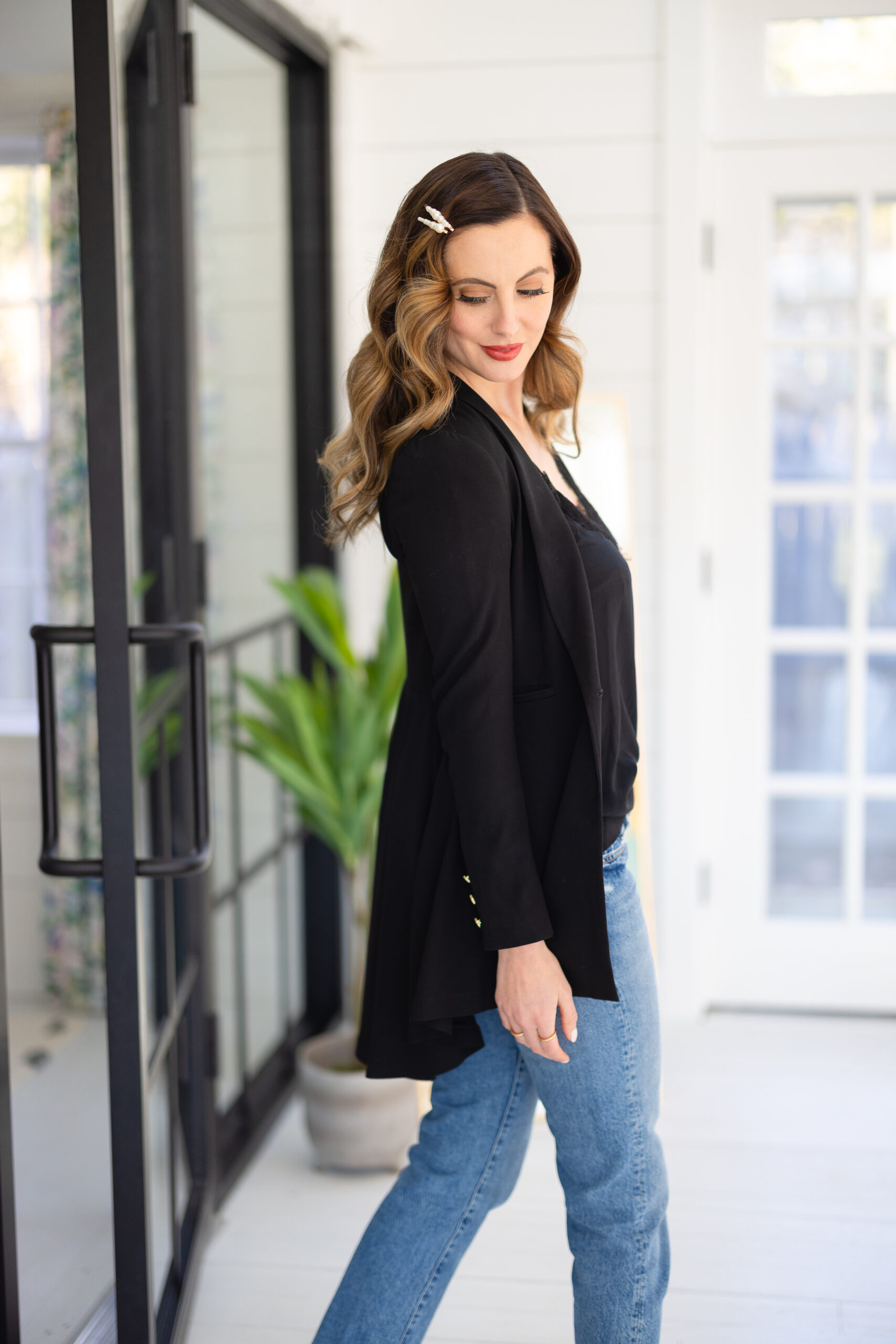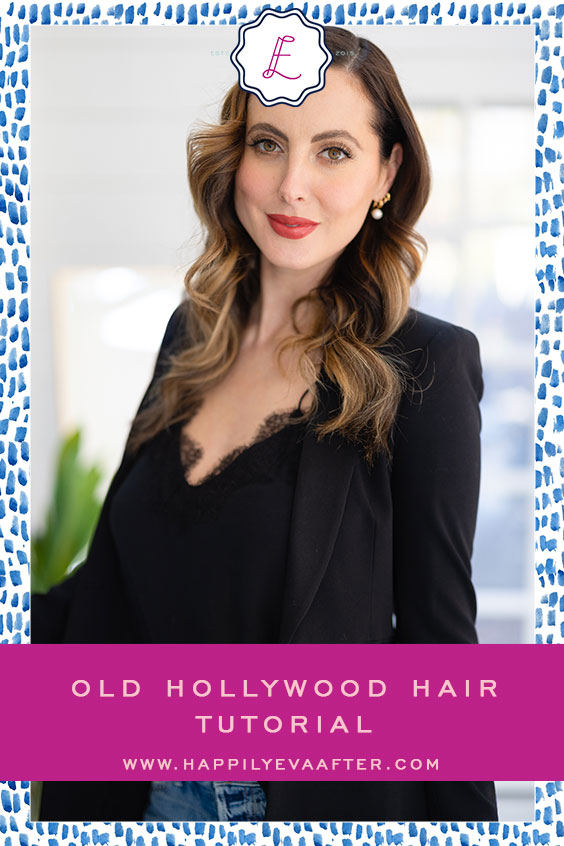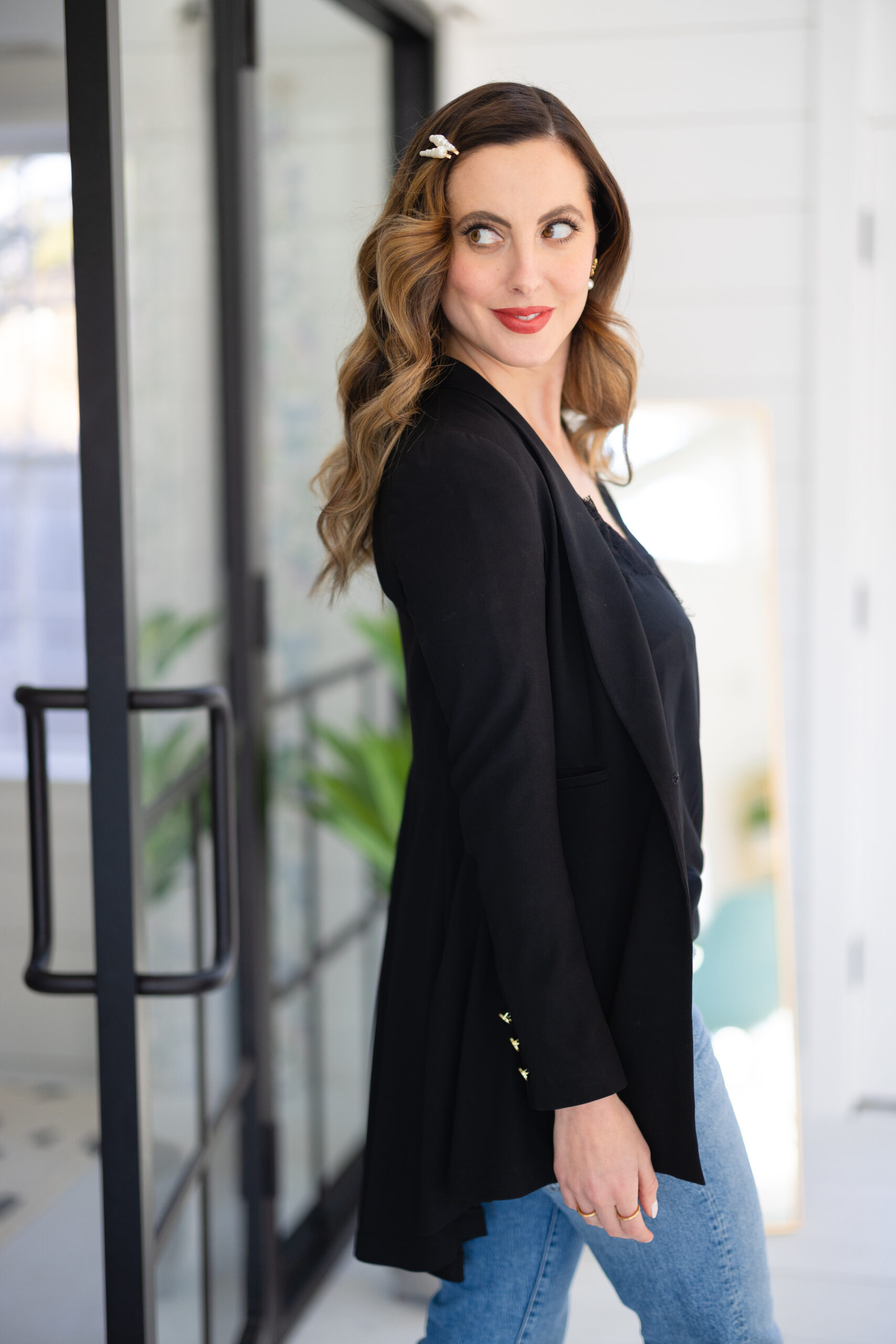 ---
Shop the post…

Photographs by Julia Dags | Copyright © 2022 Happily Eva After, Inc. All Rights Reserved.