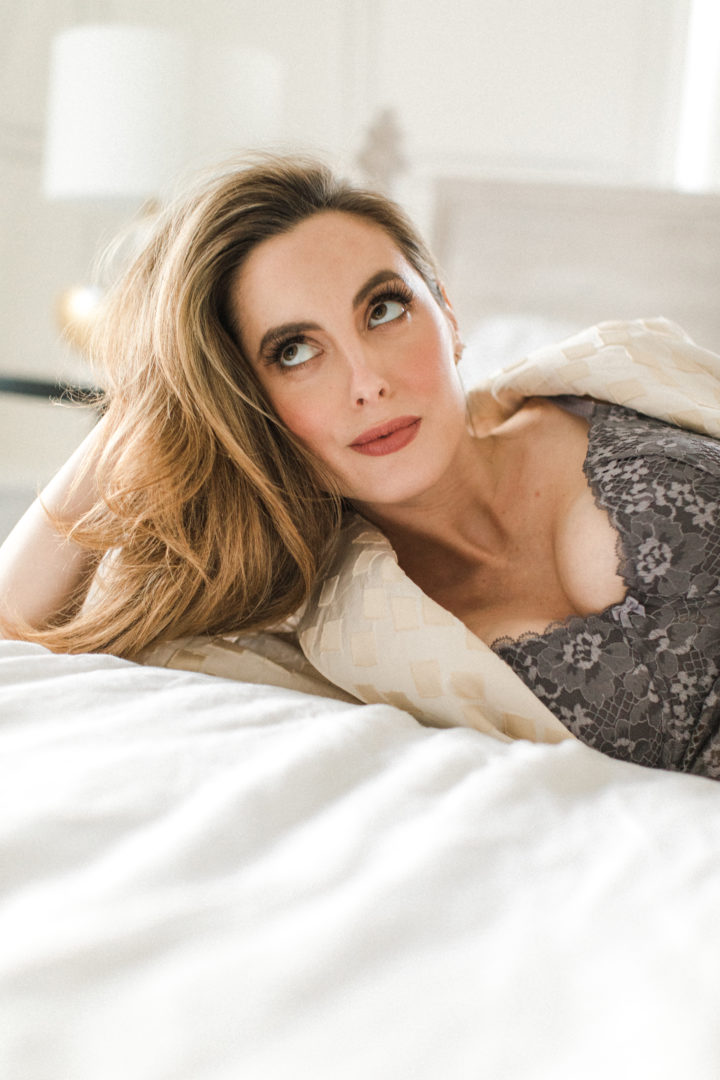 As I get closer to having this baby (T minus seven weeks! Ah!) I've been ironing out the details of my maternity leave and getting all my ducks in a row. I'm so happy and relieved that I have been able to organize to take a bit of time off this time…with both other kids, I went back to work just ten days after giving birth.  While women all over the world do this regularly (and even sooner after!) I felt that it really did affect my mental health to go back to the grind so quickly postpartum. As a single Mom now, I need to make sure I'm doing well mentally and that I stay strong for all my kiddos! I knew that taking some much needed time to bond with the baby, rest, and nest with my other kids would be the best thing for all of us.  Since I own my own company, there's a tricky balance to strike between the luxury of deciding my own days off– and the necessity of being there running the show. I decided that I would take six weeks this time, from the day the baby is born.  But Happily Eva After, Inc will not be going dark! In fact, there will be some extra special treats for you guys during that time. Today I thought I would fill you in on all the plans…
My Birth Announcement…
I plan to announce the baby's birth and his birth stats via my Newsletter first.  I will then release official photos on my blog.  Make sure you are subscribed to my newsletter to hear of his arrival first, along with his name!
My Birth Story…
Just as I did with Major, I plan on releasing a blog post of the new baby's birth story in the week following his birth.  I always find that it really benefits me to write it down as quickly as possible so I don't forget any of the details that are fresh in my mind– so stay tuned for that as well!
Blog Content…
There will be weekly blog content during my six weeks away! Three posts each week, to be exact.  I've been dutifully preparing the posts ahead of time and I'm SO excited for this content.  I think you guys will love it too! Make sure you're checking the blog regularly for new posts.  I will also be on Instagram during my Maternity Leave. Probably with less consistency (hello, Newborn daze) but there nonetheless!
Guest Bloggers…
In the almost-five-years of HEA, I've never done Guest Bloggers, but that is all about to change! I am ECSTATIC to announce that while I'm gone I will have fabulous Guest Bloggers writing an exclusive piece for HappilyEvaAfter.com each week! These are all women I greatly admire and I'm so looking forward to reading their pieces on a variety of super interesting and engaging topics.
Product Roundups…
I will be sharing some products for newborns that I am using, as I find and love them! Make sure to stay tuned on Instagram for roundups of all my fave postpartum products that I can't live without.
More than anything, I want to stress that I will be doing literally ZERO work while on maternity leave.  It's so important to me to get this time while I recuperate and learn my new normal as a Mama of three.  Besides my own needs, I think it's going to be really important for my kids to have this time with me as well.  Between a move, a divorce, and a new brother all in the same year, Marlowe and Major really do deserve my full attention for a period of time.  I'm totally looking forward to giving them and their little brother all of myself for a while. I think it will be so nourishing for my Mama Heart also.  I'm really looking forward to it!
As always, thank you so much for your readership of my little corner of the internet, and for supporting and lifting up my family in so many ways.  I appreciate you, and I'm really so excited to introduce you to the newest little love of my life!
Photographs by Victoria Gloria