The following content may contain affiliate links. When you click and shop the links, we receive a commission.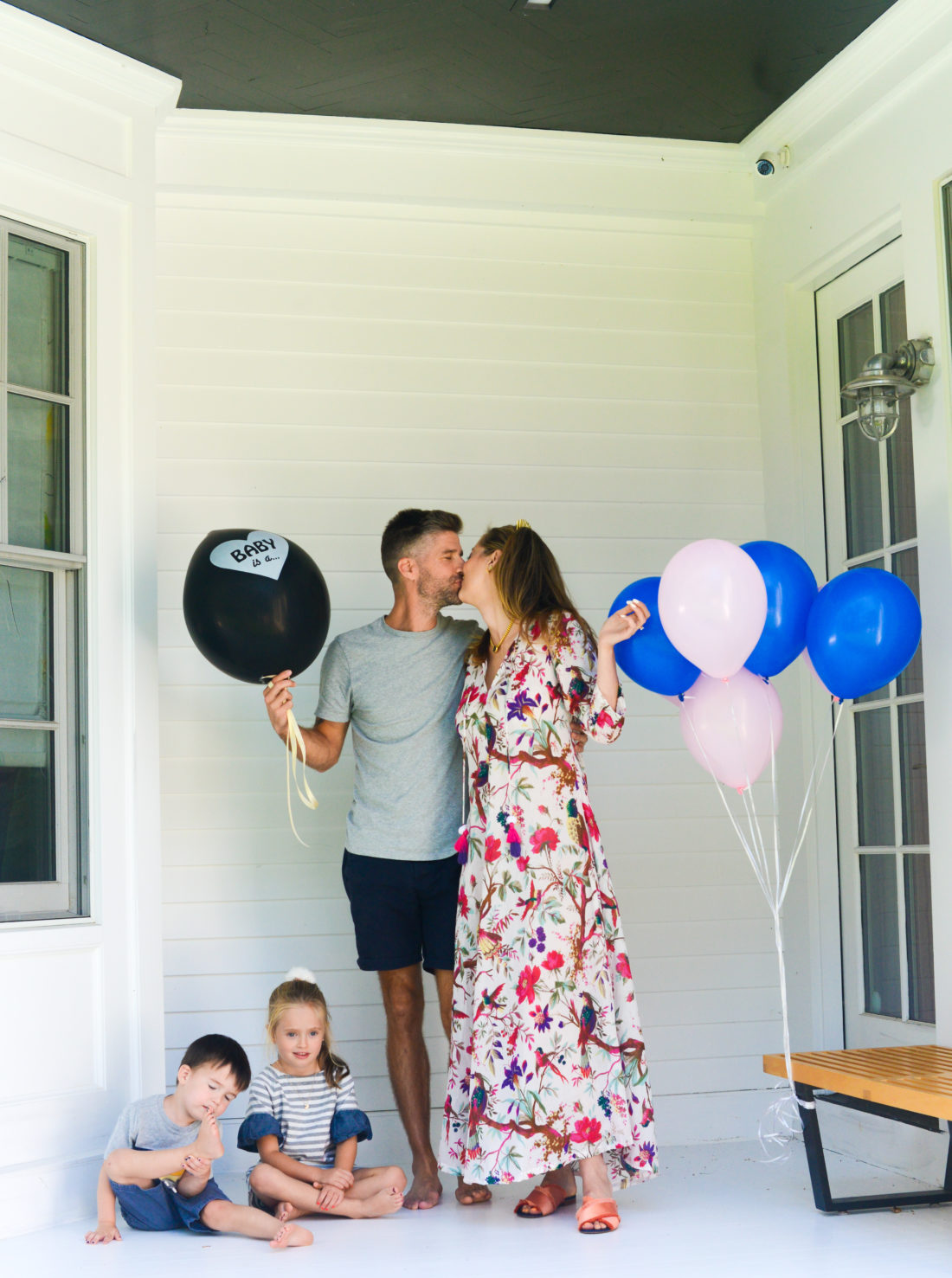 I'm so excited to share the gender of our third baby with you all today! Or, I should say, all of us are. Finding out whether our third baby would be a little boy or a little girl was something that our entire family was waiting with bated breath for– our personal family tie-breaker! LOL. The funniest part about all of it is that no matter what my kids "wanted" in theory, we all had a pretty strong sense of the gender of this baby from the very beginning, which I feel like is rare to have! Every single one of us thought it was a boy. No hesitation. I think since I was really sick during the first trimester of my pregnancy with Major, and even worse this time around– I just assumed that the same hormones were at play, and so a boy was inevitable.
When I asked Marlowe what she thought the baby was, her answer was "Do you mean what I want it to be, or what I think it is?" LOL. Way to break it down, girl! LOL. She decided she wanted it to be a girl, but she though it was a boy. I asked her how she would feel if it turned out to be a boy like she thought it was. Her response: "Oh Mom, it doesn't matter if it's a boy or a girl, it's OUR BABY! That's the best part!" Oh Marlowe Mae, my teacher of teachers. I love her. She has since also told me: "Mom, even if our baby is really ugly, we won't care because it will look cute to us, and if anyone tell us it's ugly we'll just say 'get out of here, this is the cutest baby in the entire world!'" I LOL'ed at that one.
So, we finally arrived at the reveal! We ended up getting the test results WAY earlier than I expected, and I had my doctor share the gender with somebody else, so we could do a reveal where all four of us found out together. We had found out with a cake when I was pregnant with Major. And that way was fine, but it didn't feel as sudden and exciting as I had wanted it to be. I wanted all four of us to see the gender instantly, at the same time. Together. So we settled on a balloon reveal! I absolutely loved finding out this way, and I will treasure this video and the pics forever. Here it is!!!!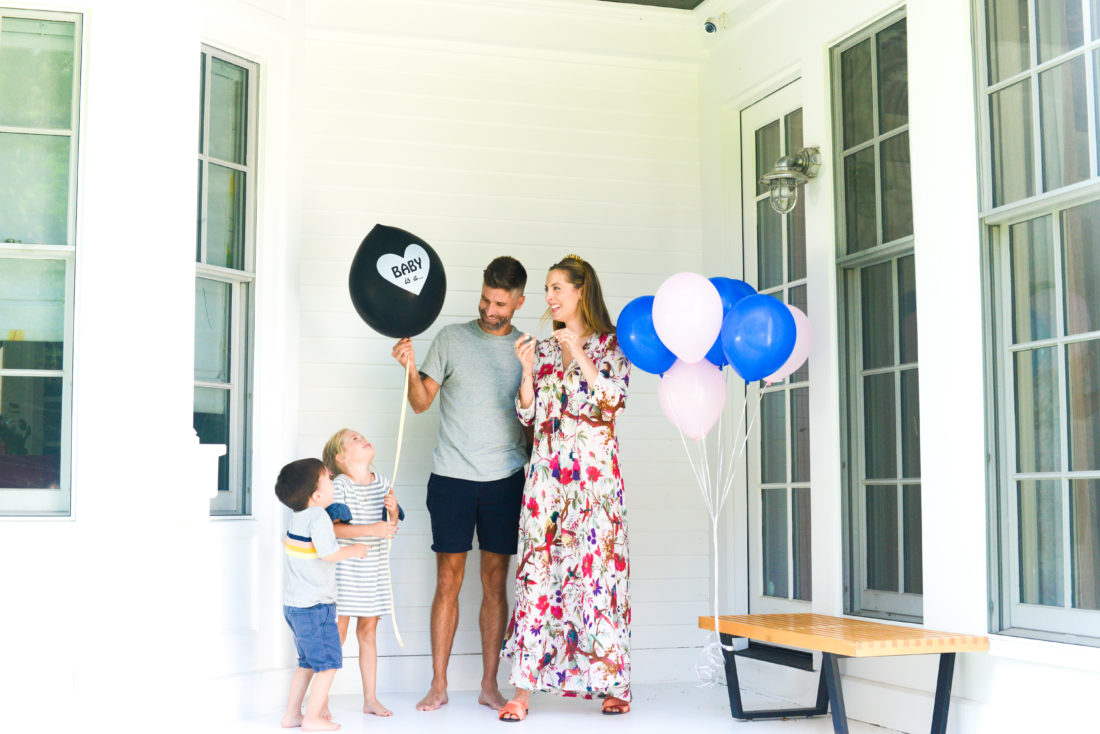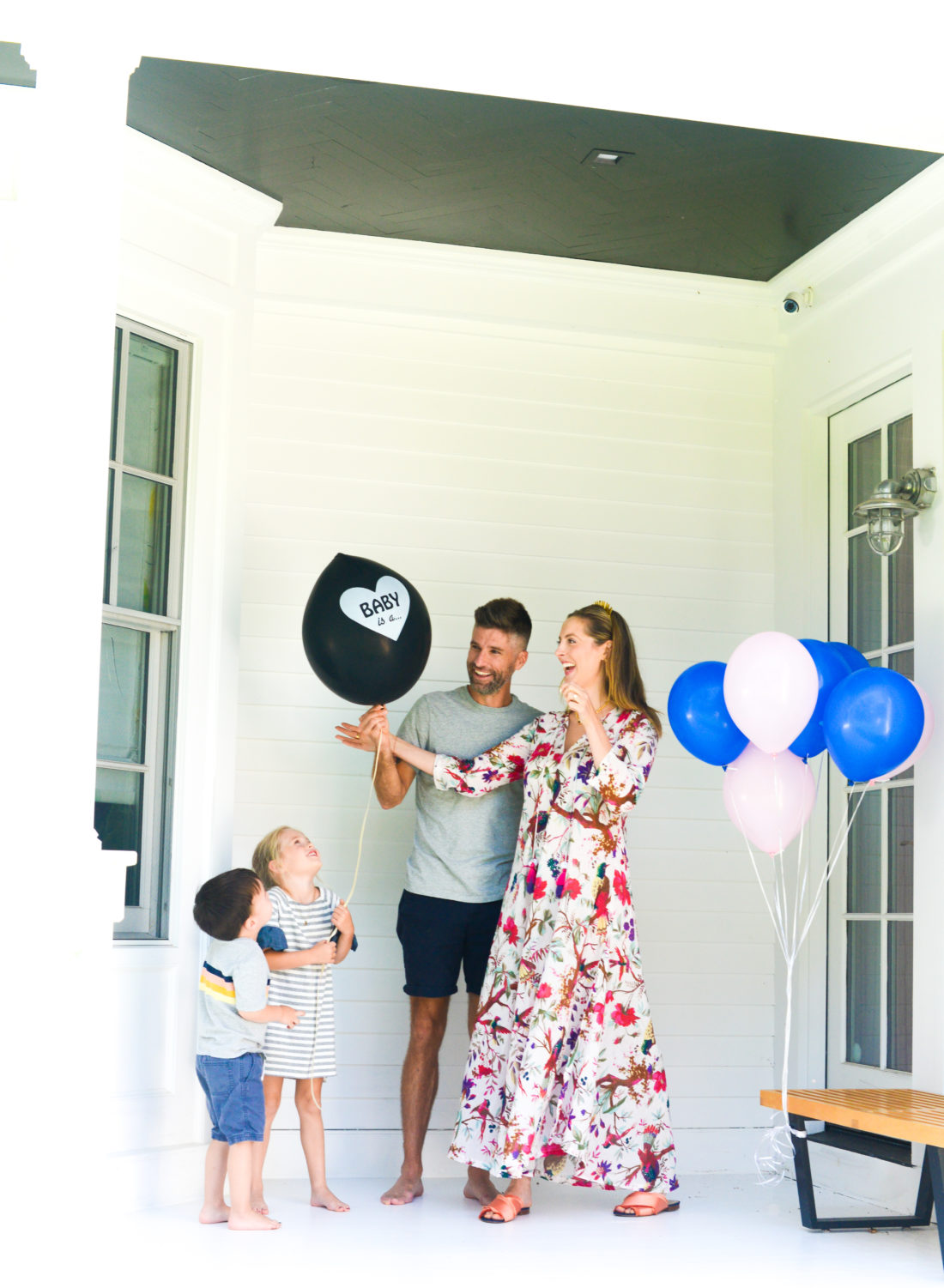 So…the third little Martino baby is…a BOY! I'm beyond thrilled, and feel this is the perfect combination for our family. I can't wait to snuggle another little boyfriend, and I absolutely love that Marlowe is still my only girl. We love going on special "girls' trips" together and from the moment I got pregnant I was secretly hoping that those trips could remain just the two of us. I also love that Major now gets to be the "Big" to another boy. I can imagine him being such a gentle and caring big brother, and I love that this little man gets to learn from such a sweet soul. I always had a sense that another boy would complete our family.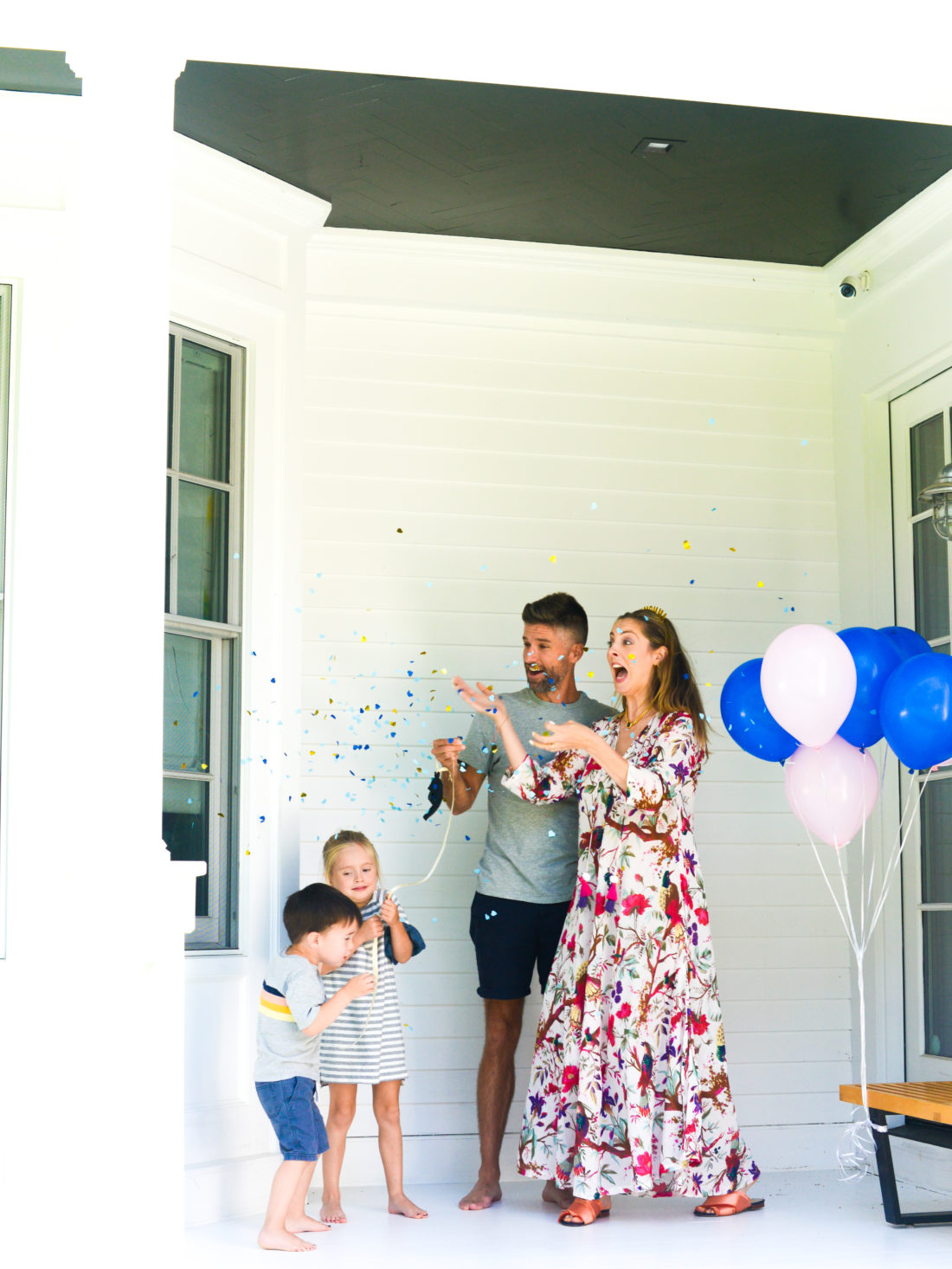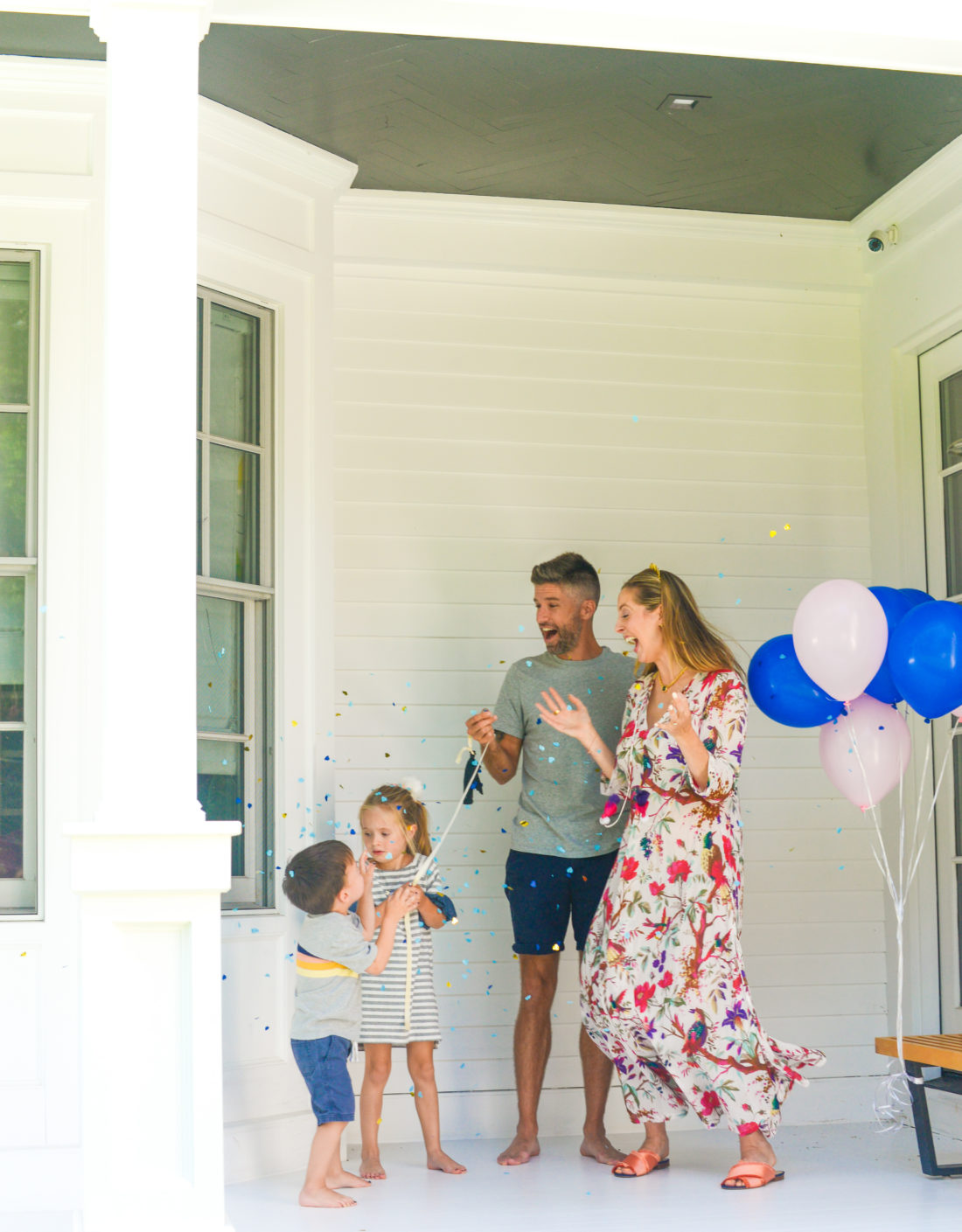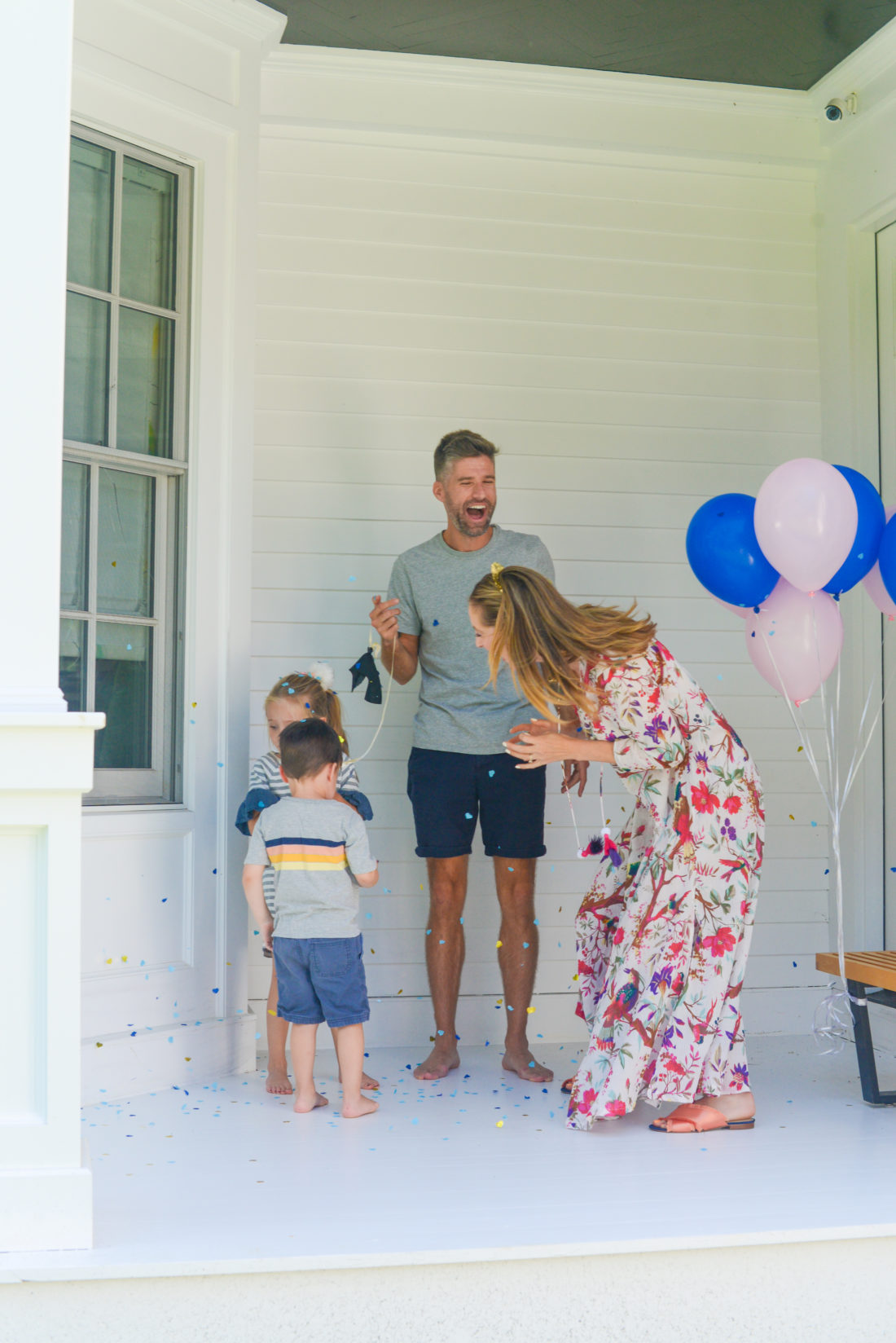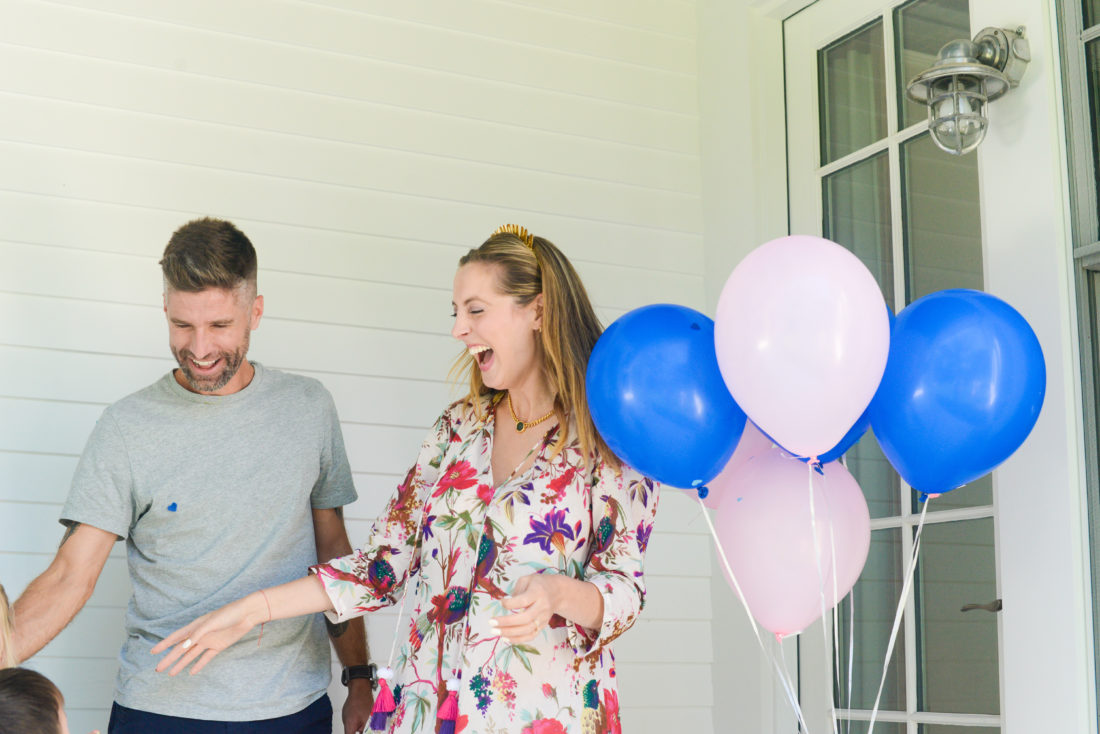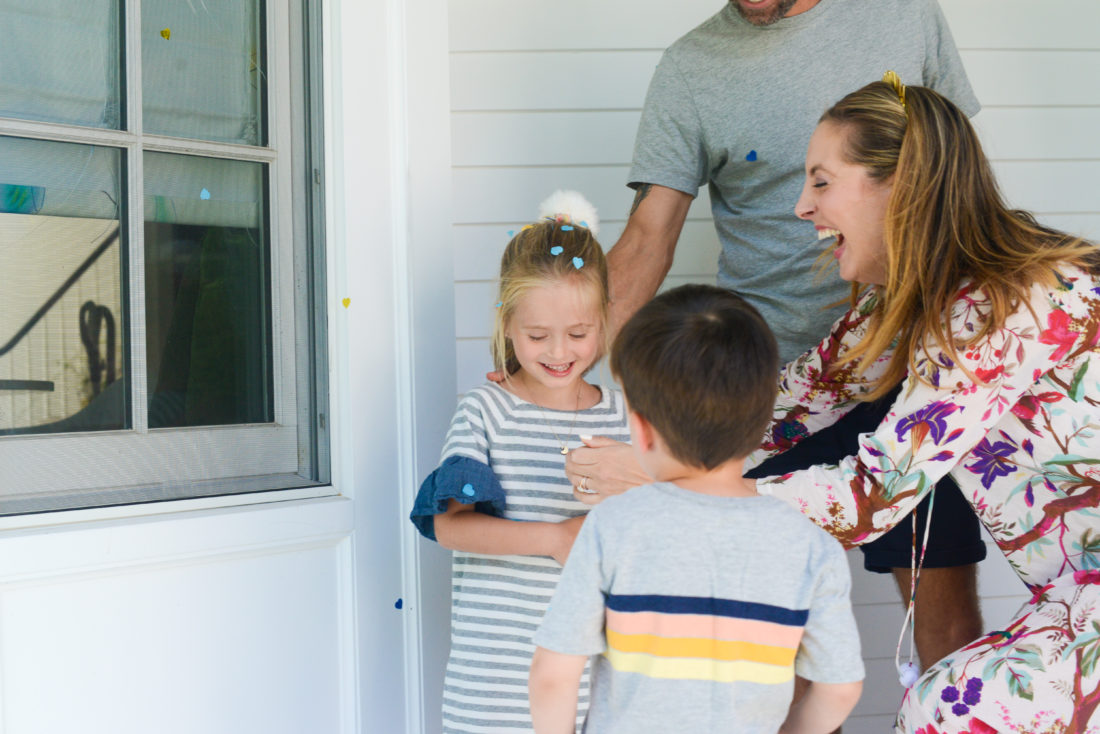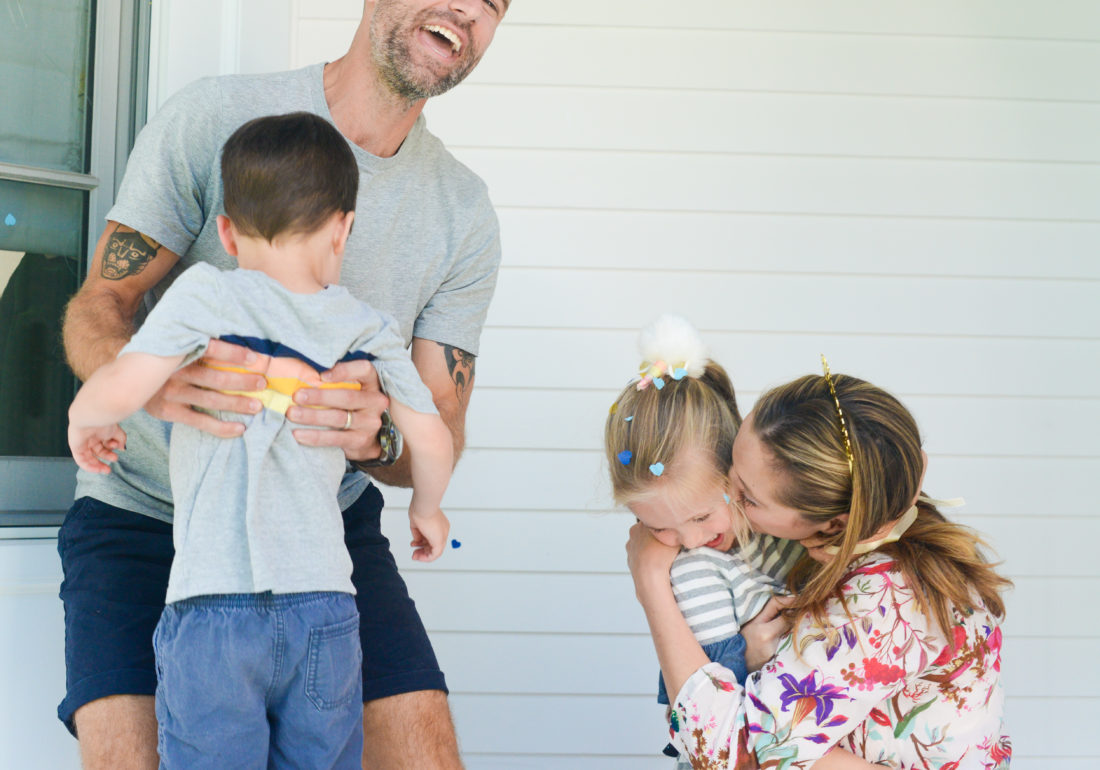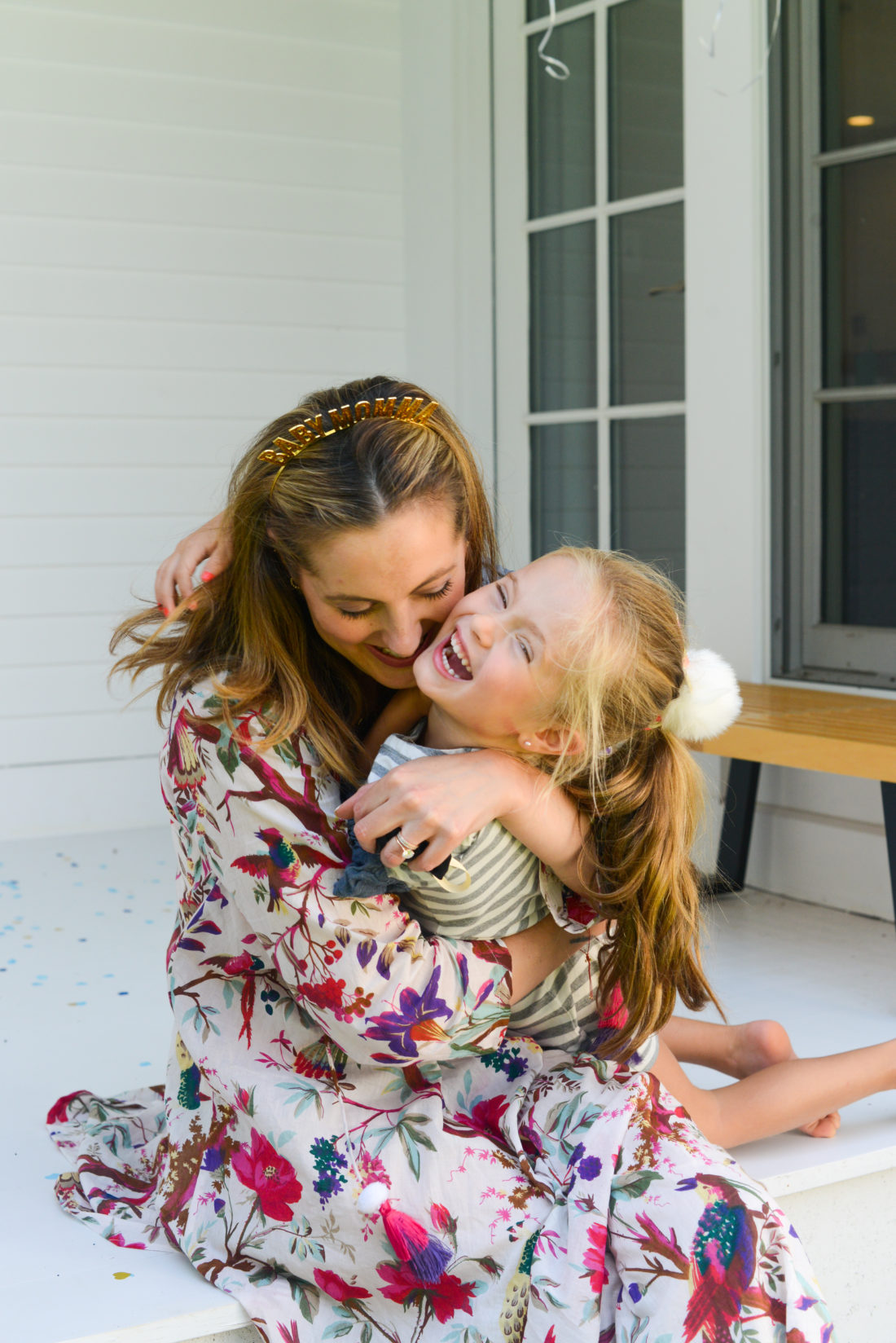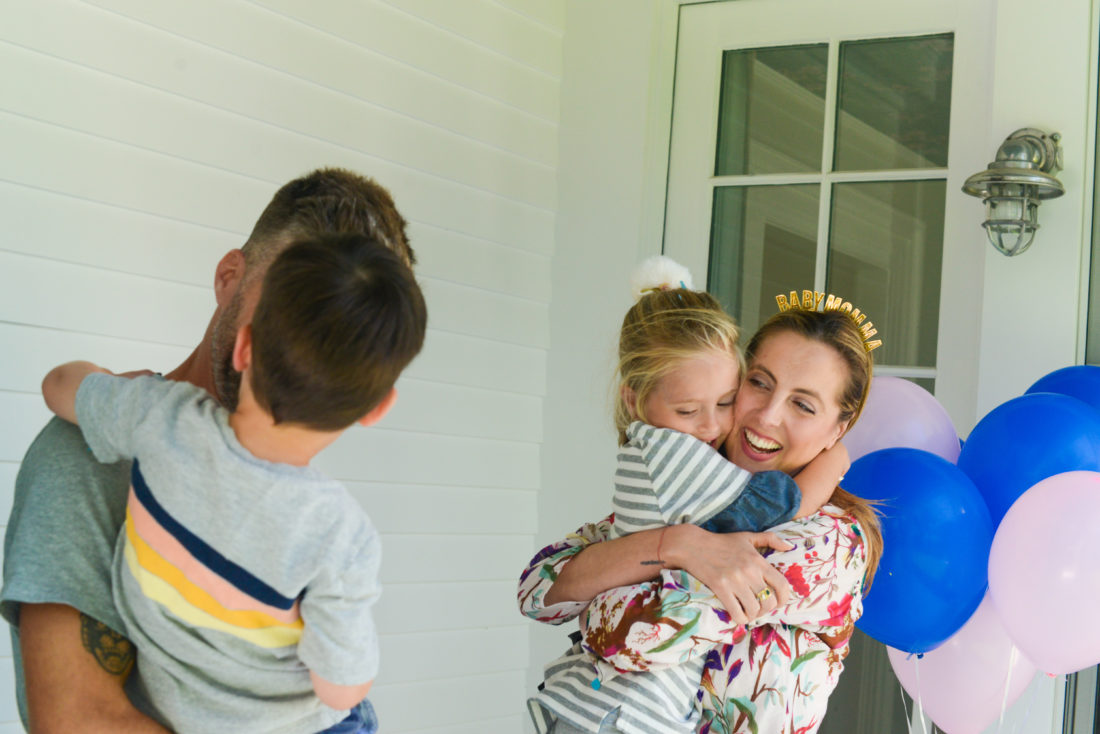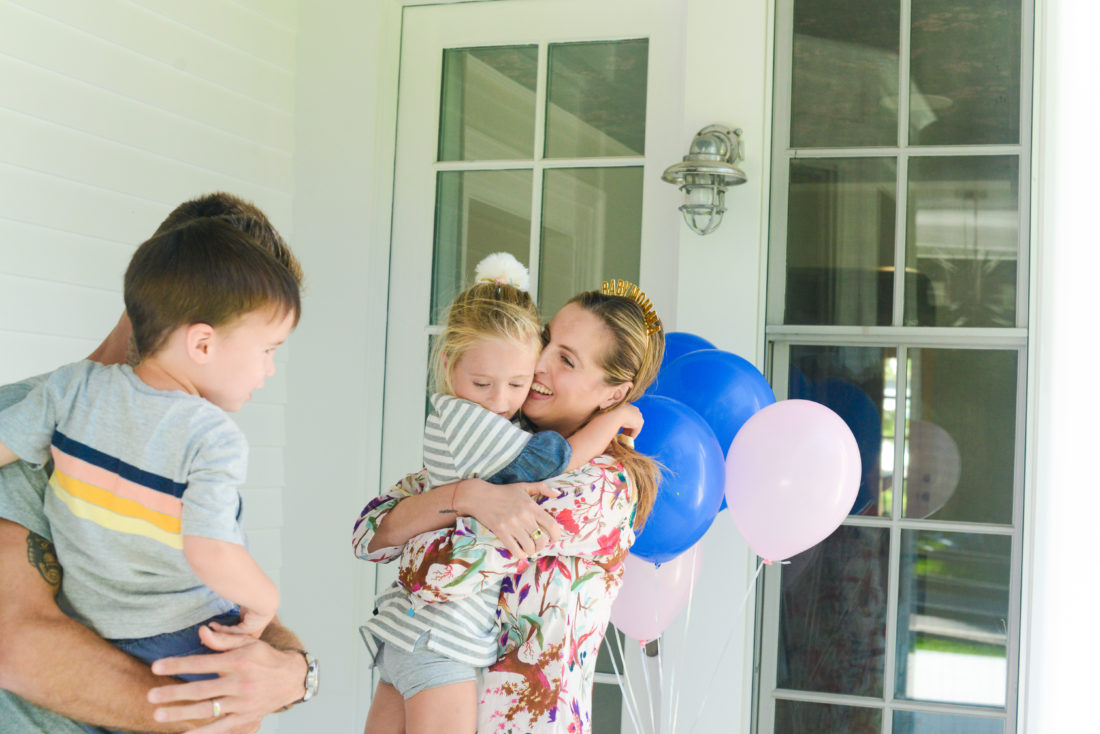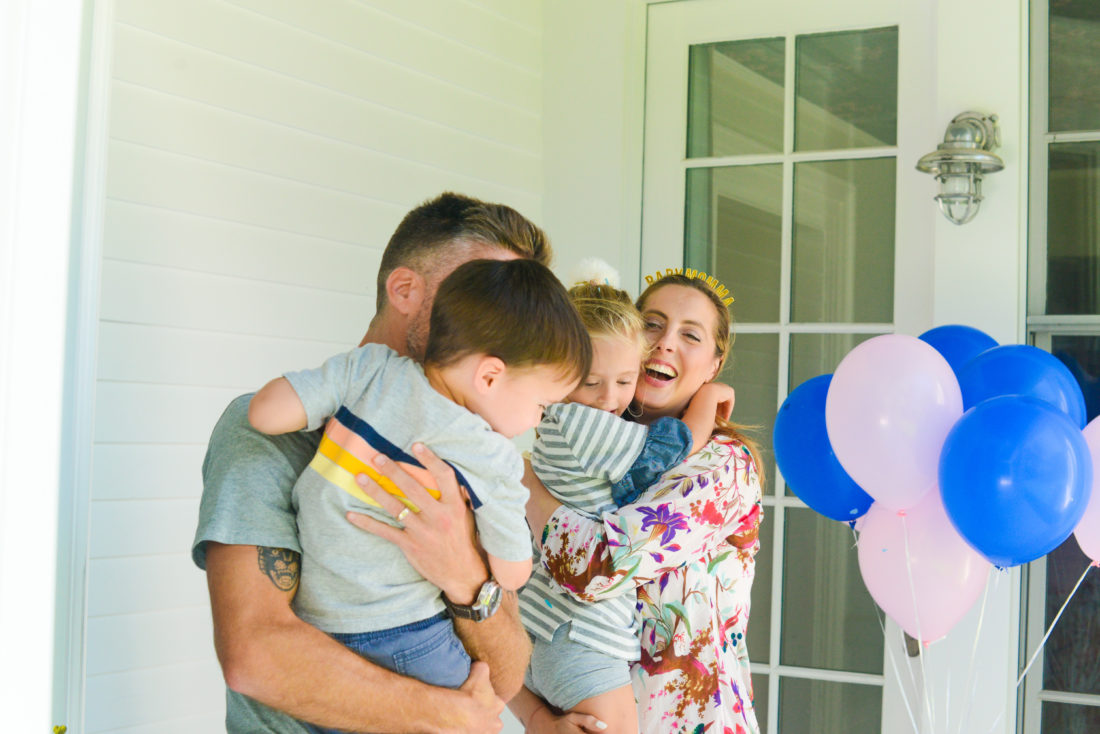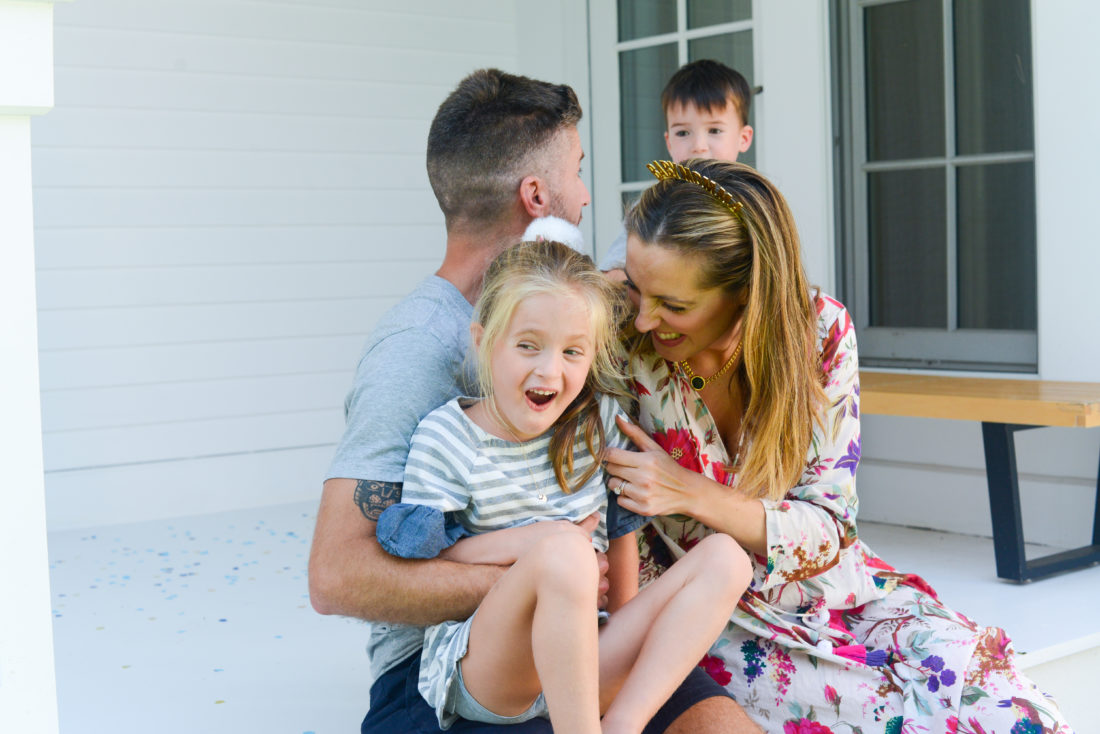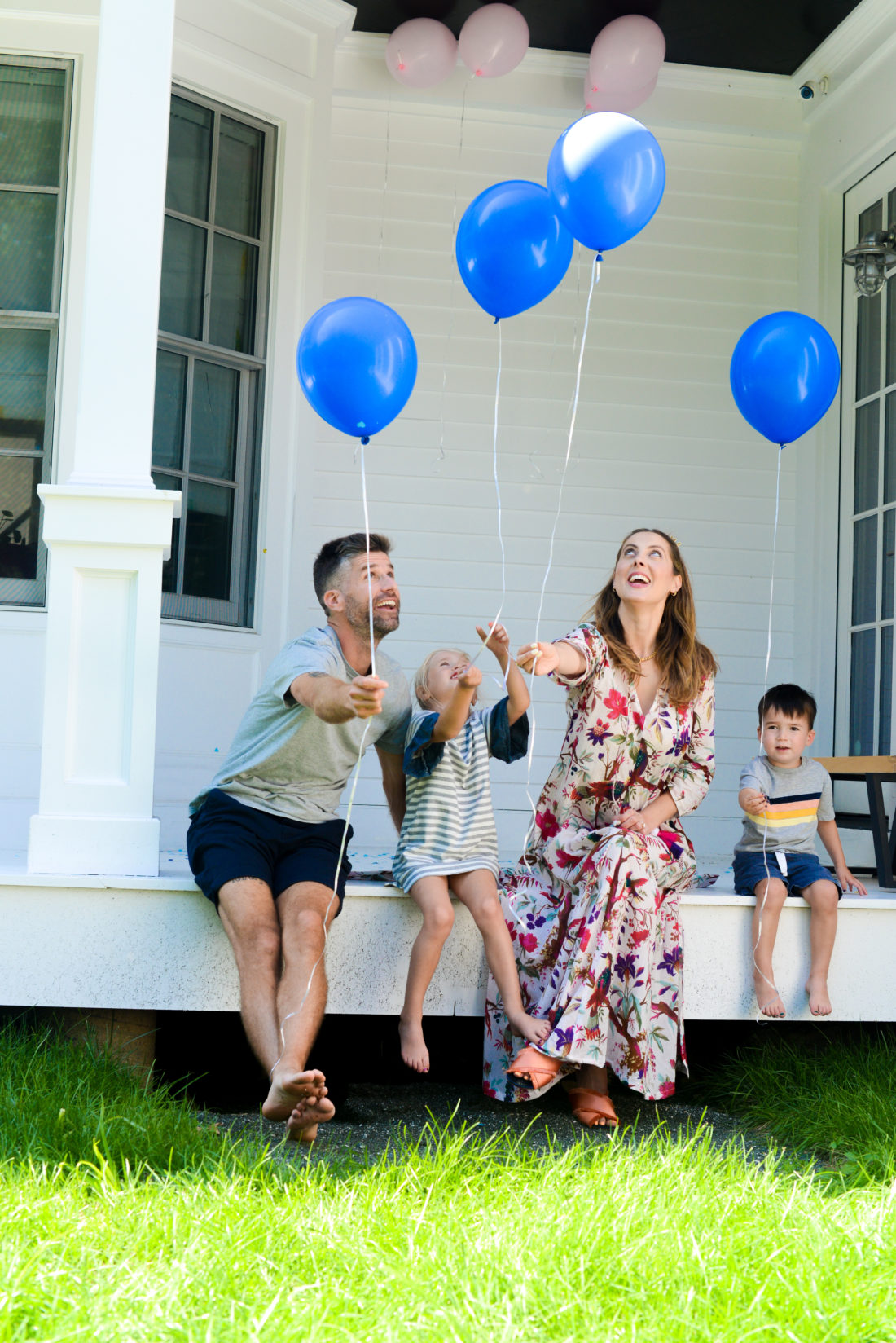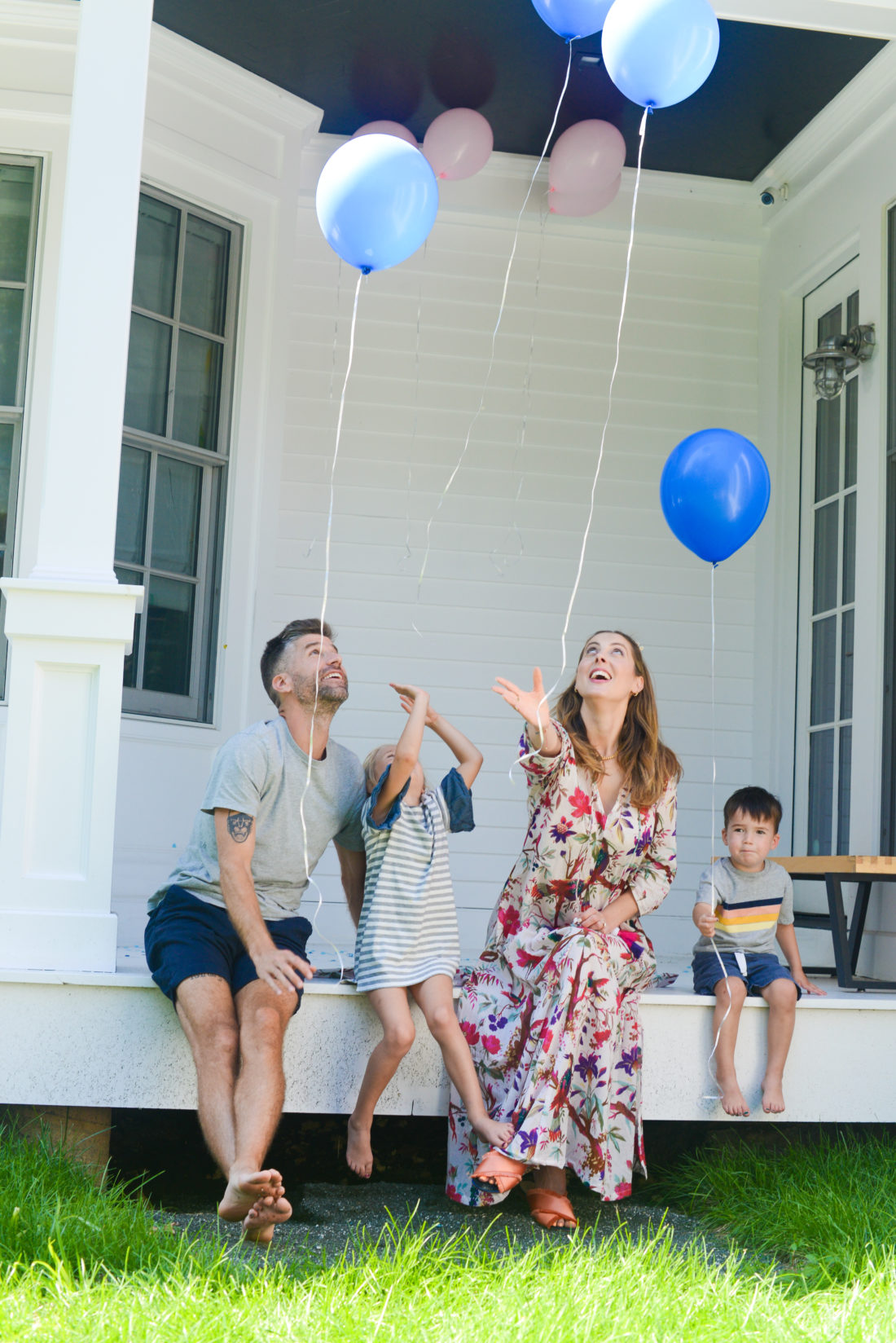 What do you guys think?! Are you surprised?! Every poll I did had the guesses overwhelmingly for "Girl". Ha! I would love to hear about your lineups of kids, and what your "tie-breaker" was if you had one!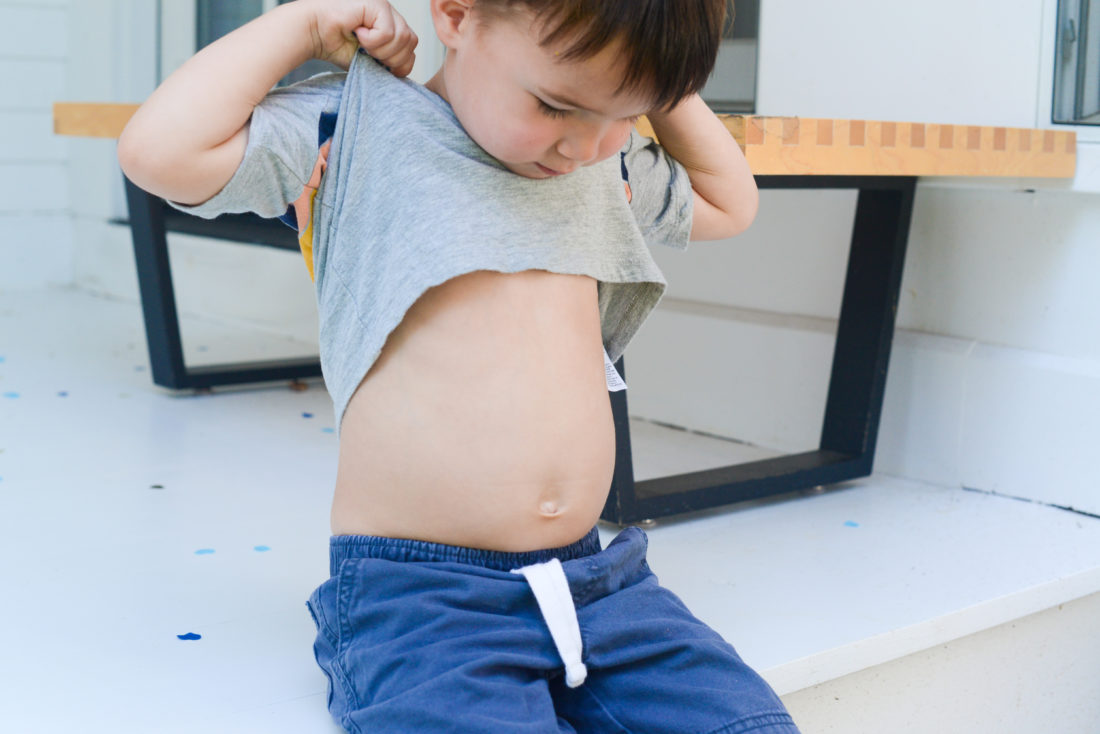 Photographs by Kerry Heftman