The following content may contain affiliate links. When you click and shop the links, we receive a commission.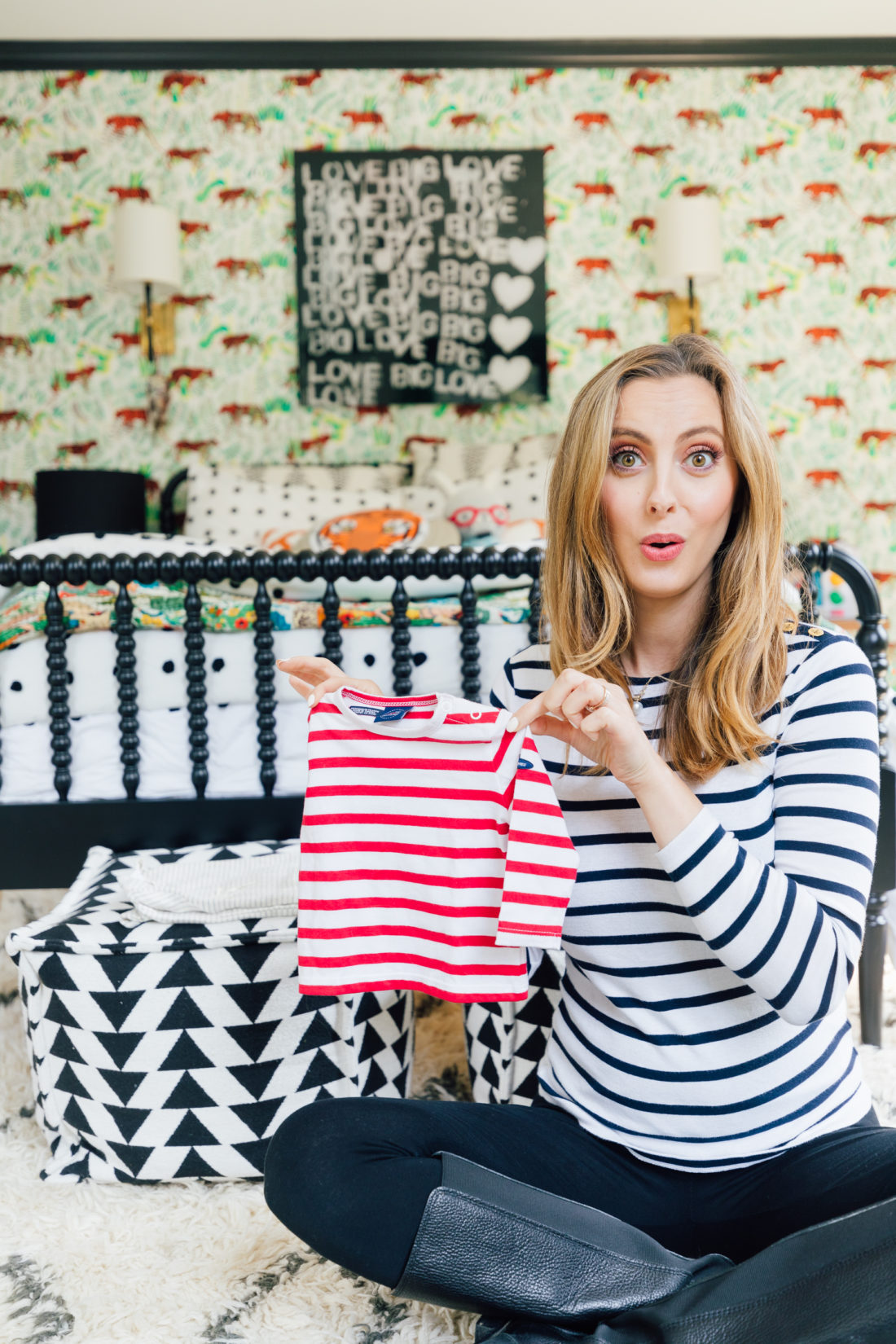 When you've been out of the newborn game for over three years, the world is not as you left it.  Three years is like thirty years in the baby gear product landscape! LOL. There have been so many new, hot products that have come out since I last did the baby tango, and today I'm going to try something a little different.  While I have my OG Baby Registry must-haves that I absolutely loved and used both pregnancies, I've been looking in to some of the latest technologies.  There seem to be pros and cons to some of the new faves out on the market.  Today I thought I would share with you some of the latest baby gear that I'm considering for this round of motherhood, and I'm comparing some similar products and sharing the pros and cons that I've heard or read.  I would LOVE IT if you guys could weigh in in the comments section of this post with your own experiences with these products! It would be so helpful to me, as well as for other Mamas I'm sure! Thank you in advance!
---
Bassinets: The Snoo vs. The BabyBjorn Cradle
Parents everywhere swear by it and the incredibly effective way it soothes babies.
Claims to reduce the chance of SIDS because baby can't roll over in the Snoo Sack.
Introduces white noise as a way to calm baby, which helps when transitioning to a crib.
It's cry-activated, so when baby is fussy it starts to gently rock them until they fall asleep. If baby isn't soothed immediately, it will increase the white noise and rocking either until baby is calmed or until it stops on it's own to alert parents that baby probably needs to be fed or have their diaper changed.
Can be controlled with an app.
Now it's available via a rental program for those who don't want to invest in the hefty purchase price, however there is also a very large resale market that many parents cash in on after their babies have grown out of it.
There are many handy accessories you can buy, including leg risers for colicky babies or babies with reflux.
It has a built-in metal shield that protects baby from wifi radiation.
It's very expensive.
Some of the reviews say it wasn't that effective, however the vast number of online as well as first-hand reviews I've heard have been vastly positive overall.
It only last for the first six months of baby's life.
It's very heavy so you can't move it from room to room very easily, and traveling with it is not advised.
It's a much more affordable option than the Snoo.
Gentle rocking motion is triggered when you rock it or in response to baby's own movement.
It's compact and lightweight so it can be carried easily from room to room.
It doesn't self-activate when the baby cries like the Snoo.
It doesn't have a built-in white noise machine.
The mattress isn't as cushy feeling as the Snoo.
Less bells and whistles.
Baby Carriers: The Ergobaby Omni 360 vs. The Lillebaby Complete All Seasons
It grows with your child from birth (without an insert) from 7lbs-45lbs.
Carry baby front facing inward, front facing outward, on the hip and on the back.
Comes with a detachable storage pouch for your wallet or keys.
Has a lumbar support waist belt for when those back-breaking toddler years.
It's machine washable.
Crossable straps which is much more comfortable.
It comes with a sun-hood to help keep the sun off baby's face.
You can use it discreetly while nursing.
Some people have said they find it difficult to adjust the straps without help.
Shoulder strap clasps can be difficult to fasten with one hand while you're balancing baby in the carrier with the other.
Not the most breathable option on warm days.
It's the most expensive four-way carrier on the market.
Like the Ergobaby Omni 360, it can grow with baby from birth (without an insert) from 7lbs-45lbs.
It has six carrying positions, including 0-3mo fetal position, 0-12mo infant inward, 6-18mo ergonomic outward, 6m+ hip, 6m+ toddler inward, and 6m+ back.
A zip front panel open to mesh, helping keep baby cool during summer months.
There are pockets for wallet and keys.
Like the Ergobaby, there is lumbar support and you are able to both wear it with the straps crossed or parallel.
It is machine washable.
There is also a roomy hood for baby.
It's not easy to switch between the narrow and wide seat positions, which means if you baby's favorite position is outward facing, you'll need to be switching it all the time.
It's slightly less expensive than the Ergobaby Omni 360, but not by much.
Reviews say the waistband is very stiff.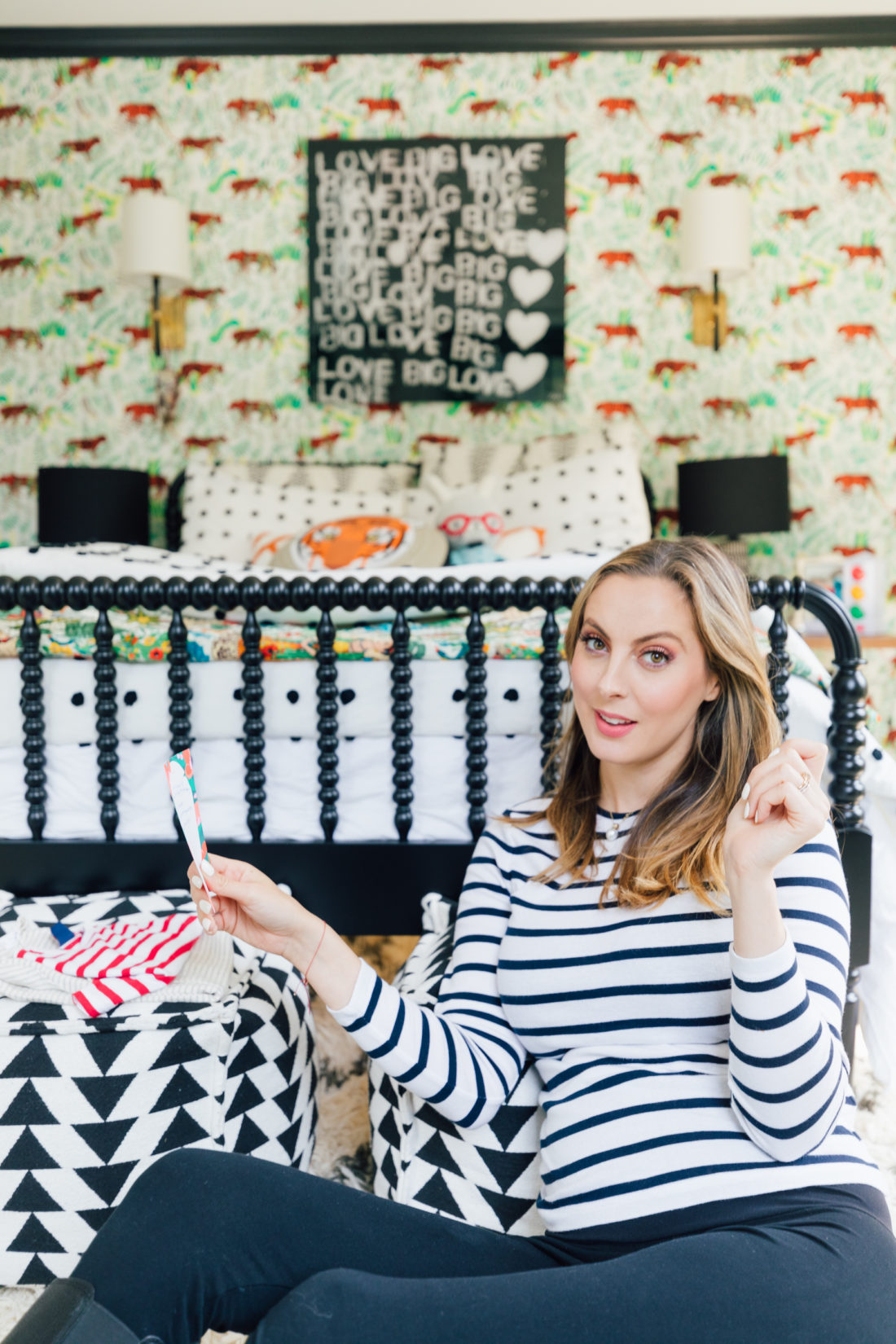 Baby Monitors: The Nanit Plus vs. The Infant Optics DXR-8
Sleep stats help you with sleep training.
You can watch baby from anywhere in the world all from the Nanit app on your phone.
You can zoom.
The monitor runs whether or not you have the app open, and allows you to keep the sound on while navigating to other apps, or mute it.
You can create profiles for your partner and any other caregivers that watch baby like babysitters, nannies or grandparents, granting them access to the baby monitor as needed. You can also revoke that access when they're not watching the baby.
You can connect multiple Nanit cameras to the same account, as well as upright stands for traveling or for other rooms in the house.
It alerts you when the desired temperature in baby's room is out of range.
It gives you a day and night summary of actual video footage showing you how well baby slept.
If baby isn't sleeping well, it will send you personalized tips on how to improve baby's sleep.
It records with night-vision.
It has a 256-bit encryption to keep your monitor safe from snooping.
Nanit's wifi antenna is designed to keep wifi signals pointing away from the baby, which is awesome.
It's expensive, and the Nanit Insights are an additional cost per month.
It doesn't come with a display monitor, so you have to use your smartphone or a dedicated tablet to use it.
There is no two-way-talk.
You can't pan or tilt the camera.
It comes with a display monitor, so you don't have to drain your phone battery when using it.
Can view up to 4 cameras at the same time on the display.
You can pan, tilt, and zoom.
It displays the room temperature.
It has infared night vision.
Unlike the Nanit, it has two-way-talk.
The range can reach about 85ft with up to four walls separating you from baby.
Comes with a rechargeable battery so you can unplug it and use it for naps during the day and then plug it back in for overnight monitoring.
The battery life is 5-6hrs with the screen on, and 10hrs if it's on standby.
It uses encrypted FHSS radio signals so the chances of hacking are very slim.
You can only use the monitor when you're home.
Does not have an app.
If you forget to recharge the batteries you wont be able to unplug it.
Unlike the Nanit, it doesn't offer any tips for sleep training.
Infant Car Seats: The Nuna Pipa or The Graco SnugRide SnugLock 35 Platinum
Uses 'traffic light' system which means green indicators will show you if buckles are fastened correctly, and red will show you if they're not.
Can be secure via the LATCH system instead of seatbelts, but you do also have the option of using the seatbelts if you're in another vehicle like a taxi, etc.
Fits baby from birth until 32lbs or 32″ tall.
Side impact protection.
It features a European belt path, which if you're a new mom, I strongly recommend only purchasing infant car seats with a European belt path because they are much safer. Every mom's favorite resource for all things car seats is The Car Seat Lady, so please check out her site if you're interested in more information.
It is compatible with several major stroller brands.
The fabric can be removed and machine washed, although you will have to rethread the harness.
There are known compatibility issues with Range Rover and BMW, but that doesn't affect me LOL.
Fits baby from 4lbs-35lbs and up until 32″ tall.
Comes with an infant insert for smaller babies.
Weighs only 10.2lbs.
Like the Nuna Pipa, it also features a European belt path.
It can be adjusted to 4 different positions depending on the age of baby.
It also can be secured by the LATCH system.
Some people have complained that the car seat gets stuck to the base.
There is less padding than other comparably priced infant car seats.
Breast Pumps: The Willow Pump vs. The Haakaa
It's wearable and hands-free…GAME CHANGER!
Zero cords or attachments.
Everything you need is in the pump cups and slips right into your bra.
It's quiet, discreet, and spill-proof.
You can pump and store your milk in the same bag.
You can pump in any position without leaks.
An app tracks your milk volume.
It's expensive and it's not covered by insurance, although it is eligible for reimbursement under FSA/HSA.
It only works with breast cup sizes A-H.
You can't charge it and pump at the same time.
This is suuuuuuuuuper cheap. Like $12 cheap!
It's a manual pump that you attach to your breast that collects milk using it's own suction, so no hands or power source required.
Many mom's apparently pop it onto while baby is nursing on the other side to gain a few extra ounces for their freezer stash.
Very handy for travel since it's small, lightweight and doesn't have small parts to clean.
Mom's can get an extra 5oz a day without even trying.
Some women find it difficult to use while also breastfeeding on the other side.
Baby Bath: The SkipHop Moby Smart Sling 3-Stage Tub vs. The First Years Sure Comfort Deluxe Newborn to Toddler Tub
It covers 3 stages from 0-25lbs.
It has a swivel hook for hanging on the shower head or on a towel rack for easy storage.
It has a non-slip interior and a drain plug for safe bathing.
It's PVC and Phthalate-free.
It's ridiculously cute.
There are a number of equally cute accessories you can buy to go with it, like the whale spout cover, the elbow and knee pad (LIFESAVER) and the whale bath rinser.
I couldn't find any, so please comment below if you have had a bad experience with this product!
Also a 3 stage system that goes up to 25lbs.
The drain plug changes color to alert parents if the water is too hot for baby.
Can fit in both the sink and the bathtub.
It's not as cute as the SkipHop Moby Tub.
Bouncers: The mamaRoo vs. The Nuna LEAF grow
It has 5 fluid motions based on how parents move when soothing babies.
It has a built in white-noise machine and can also connect to any MP3 device to play your own music.
You can control it with an app.
You're able to adjust the incline depending on the baby's age.
An infant insert is available for purchase separately.
It's very heavy so if you can't really move it from room to room.
Since every baby is different, some parents have said it's a crap-shoot on whether or not your baby will like it.
It's extremely pretty.
It works from birth up until 130lbs! Yes, you read that correctly. One hundred and thirty pounds!
It comes with the infant insert.
It has three different reclining positions.
It's battery and plug-free.
It's very expensive.
Because it's battery and plug-free, it means the swaying only lasts 2 minutes, so if you want continuous motion, this might not be the best option.
Loungers: The DockATot vs. the Snuggle Me Organic
I have yet to find anyone who can conclusively say what the differences between both of these are, let alone the pros and cons. If you've used either or both, please tell me which you loved and why!
High Chairs: The Inglesina Fast Table Chair vs. The Bloom Fresco Chrome
It's affordable. FINALLY SOMETHING IS AFFORDABLE!
It doesn't take up a ton of space.
It's easy to take with you while traveling.
It only lasts until baby is 37lbs.
It has three incline positions: fully flat for newborns, semi reclined, and upright.
It has a 360º swivel and pneumatic up/down height adjustments.
It has a removable sculpted booster.
There is a safety bar for a three positions.
It has a scratch resistant anti-slip adjustable feeding tray.
It comes with a secondary play tray.
The footrest is removable.
It can be used up until 79lbs.
It's reeeeeeeeeally expensive.
It might be a little overkill for most feeding situations.
Travel Cribs: The Nuna Sena vs. The BabyBjorn Travel Crib Light
It's sleek and modern.
It has the best breathability factor of all the travel crib options.
Every component of the crib can be tossed into the washing machine.
It has the easiest set up and break-down.
There is a changer accessory that is sold separately which makes it a complete nursery on-the-go.
It's pretty heavy at 22lbs.
It weighs only 13lbs.
It also has a very easy setup.
The mattress is firm but extra comfortable.
The mattress and the fabric frame are machine washable.
When inside the carrying case, it can fit within any airline baggage compartment.
It does not come with a fitted sheet.
It also does not come with the option of adding the changing table component.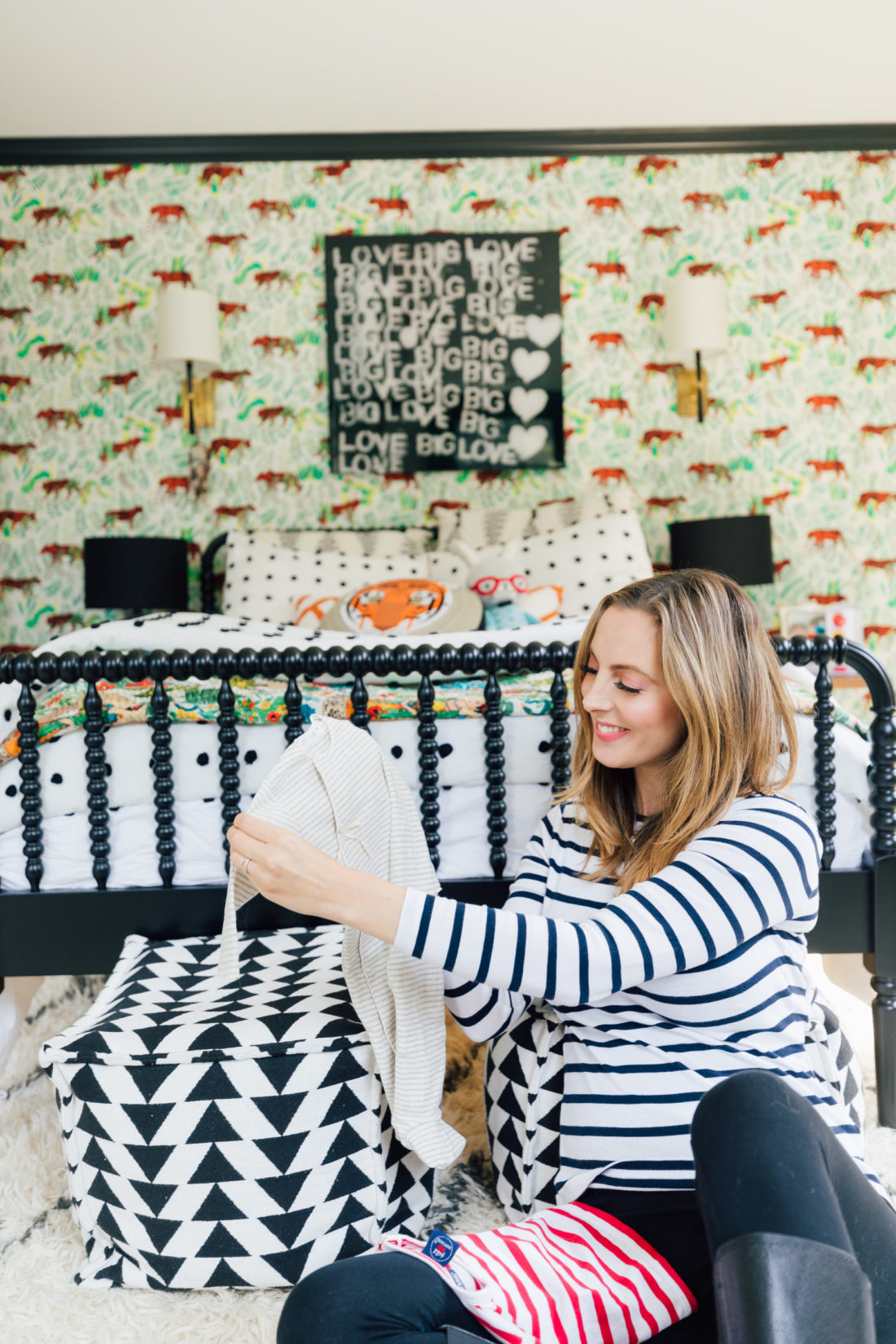 Whew! So there they are, folks! I'm so intrigued by all of these, and I feel like breast pumps and bassinets have really come the most far technology wise since my last rodeo. I can't wait to hear about your experiences with these things!
Photography by Julia Dags