The following content may contain affiliate links. When you click and shop the links, we receive a commission.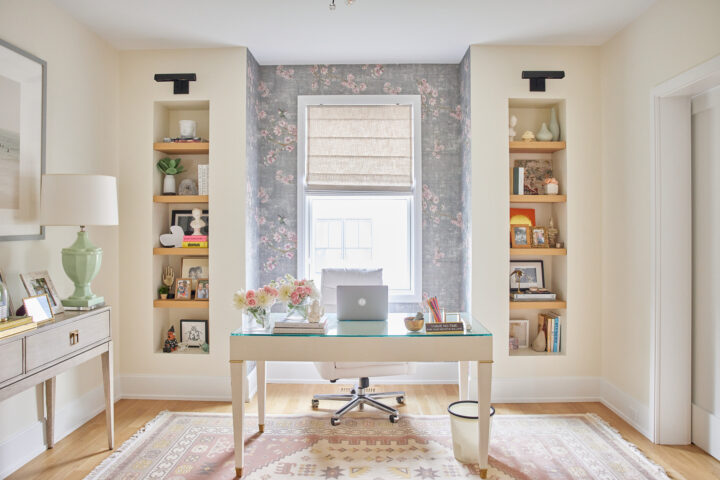 When I was designing my office space in my new home, the most important thing to me was surrounding myself with feminine energy, inspiration, and great vibes. My new office is on the ground floor of our new home, and so I wanted to make sure I could have a way to create privacy (and quiet!) for myself if needed. I also know how important natural light is for my state of mind, so a way to open up the space was also necessary. I absolutely love how this space turned out, and I especially love how I was able to repurpose many decor and furniture pieces from my old home that were used in different ways.
One particularly special repurpose was the scraps of my FAVORITE wallpaper from my old home– it was previously on the dining room ceiling! This wallpaper was a huge investment for us at the time, and I ended up with a little bit leftover. I hung on to it the past five years, thinking (and hoping) that there would be a way for me to utilize it. When I first saw the little window enclave in my new office space, I knew it would be the perfect place. And my amazing wallpaper installer figured it out and made it work!!! I'm so in love with it. I filled the rest of my space with photographs of people I love, books that inspire me, and objects that hold meaning. I have everything from a sculpture I made in second grade, to my Mom's silver baby cup given to me by my grandmother, and a century-old marble figurine that Major found in an old stone wall in New England. I don't keep a lot of "things", but the ones I do are so important to me.
One of the biggest game changers for this space, was warming up the walls with a beautiful creamy paint color! I recently discovered Clare Paint, a woman-owned, zero VOC paint company that is Greenguard Gold Certified! The colors are absolutely gorgeous, but what I love most is how easy the process is to find the perfect paint color: designer-curated colors, mess-free paint swatches, and the highest-quality paint and supplies are delivered right to your doorstep. I absolutely loved that they sent generously-sized samples that stick on the wall, so that I can leave them up for a while to decide, then easily remove them. Highly recommend this gorgeous paint. Even my painters who painted the office were so impressed with the quality!
I'm very excited, because I reached out to Clare Paint to get a discount code for you guys! From today through 11/10/23, you can use my code HEA15 for 15% off your Clare Paint order. If you've been meaning to paint your space, now is your chance!
Check out all the design details of this room below, and feel free to reach out if you have questions that aren't answered!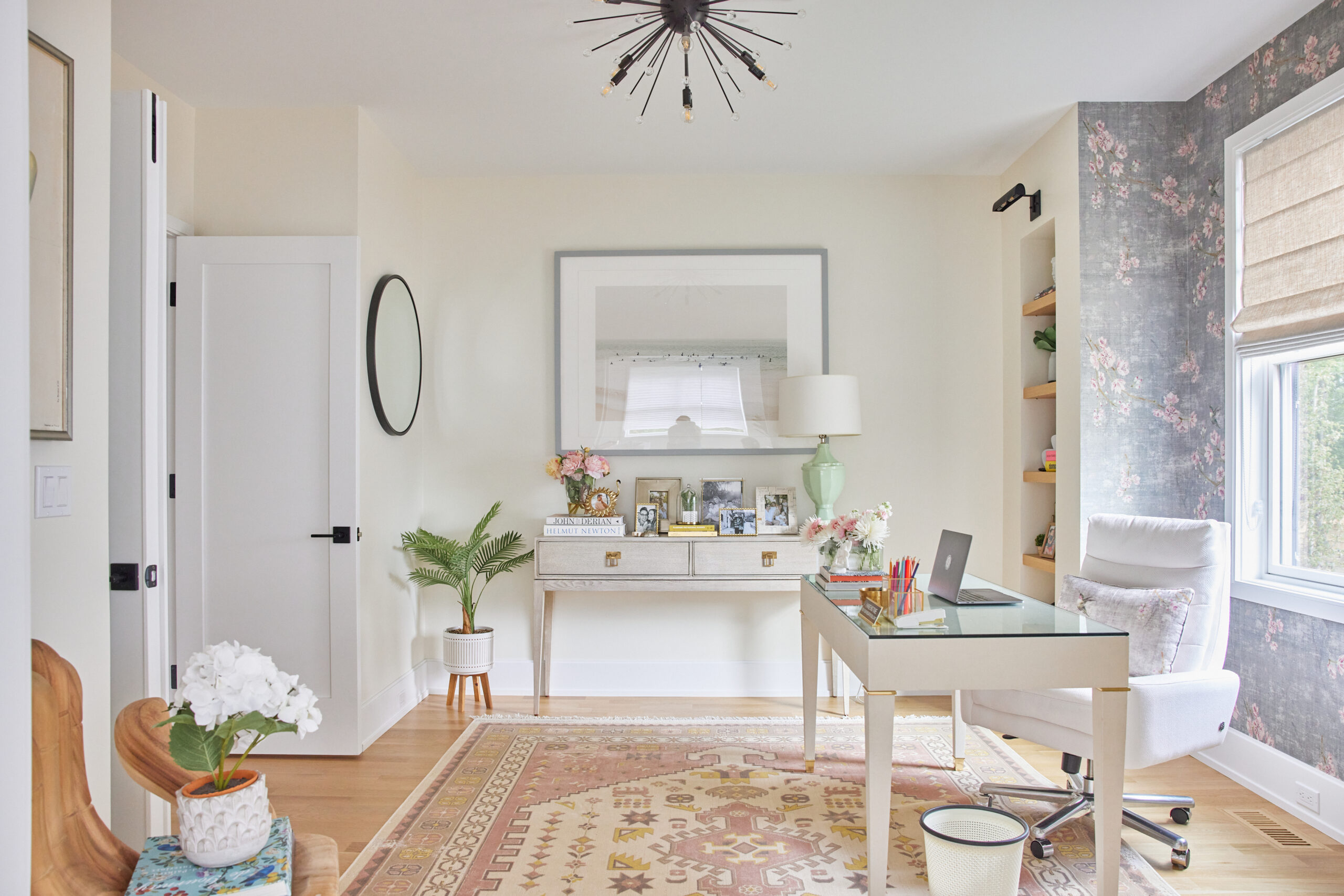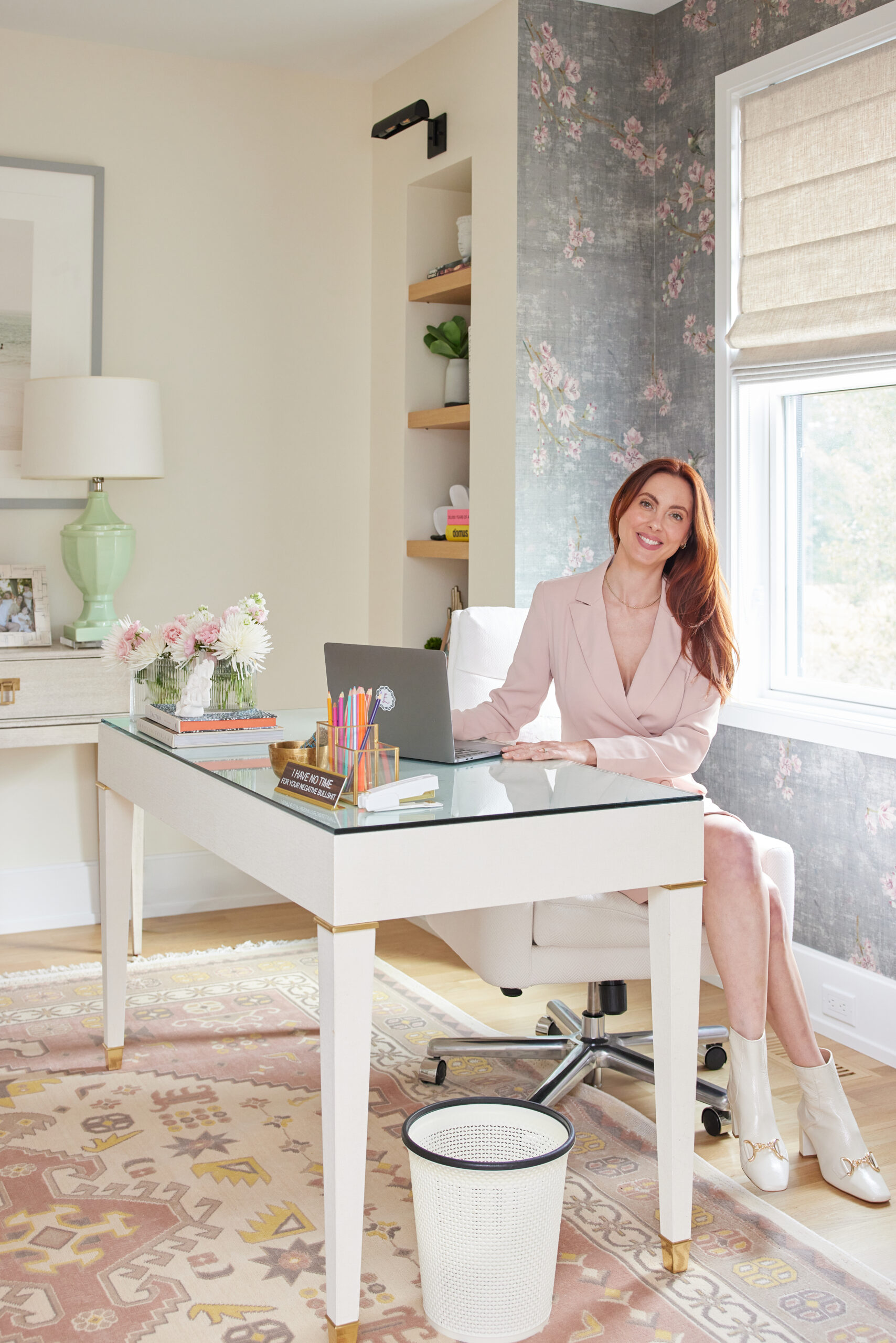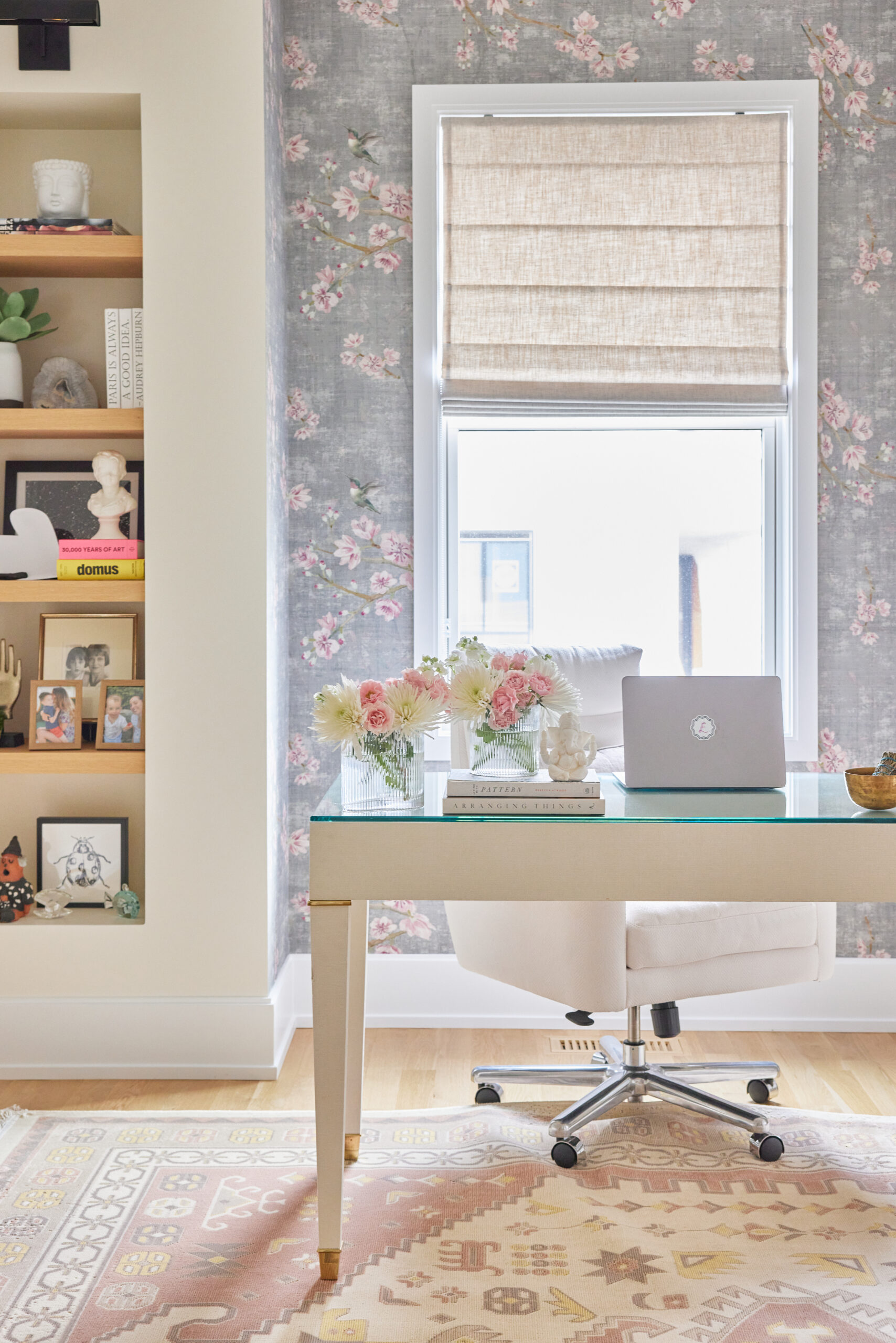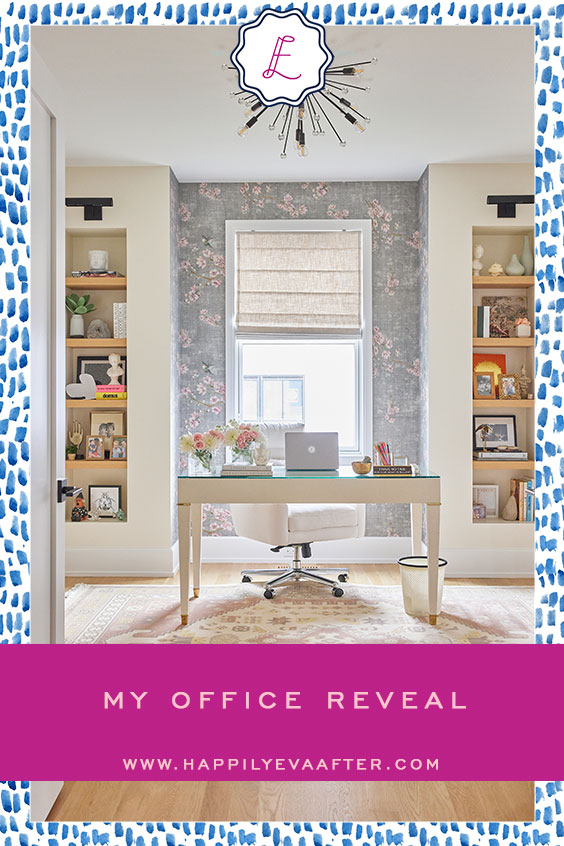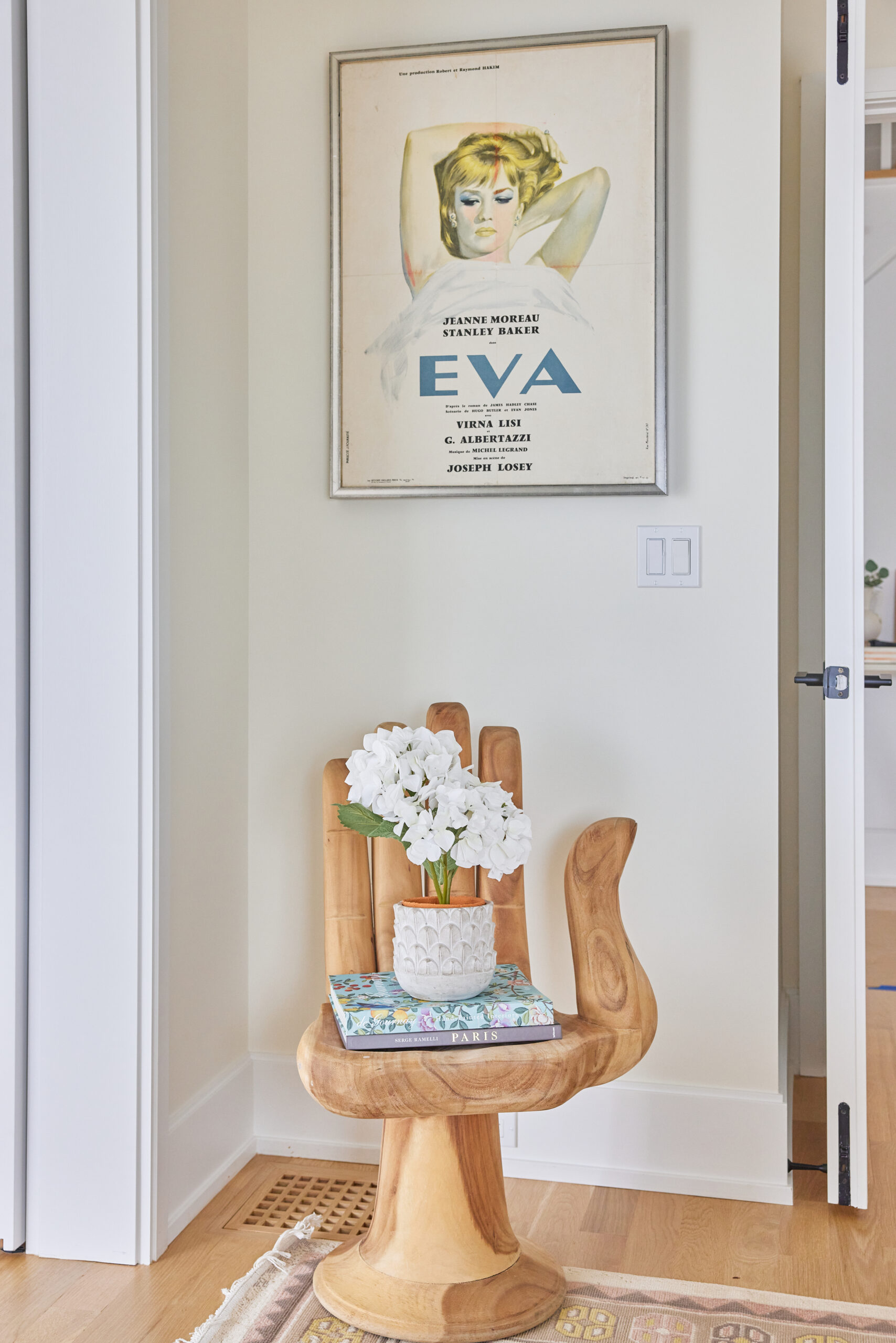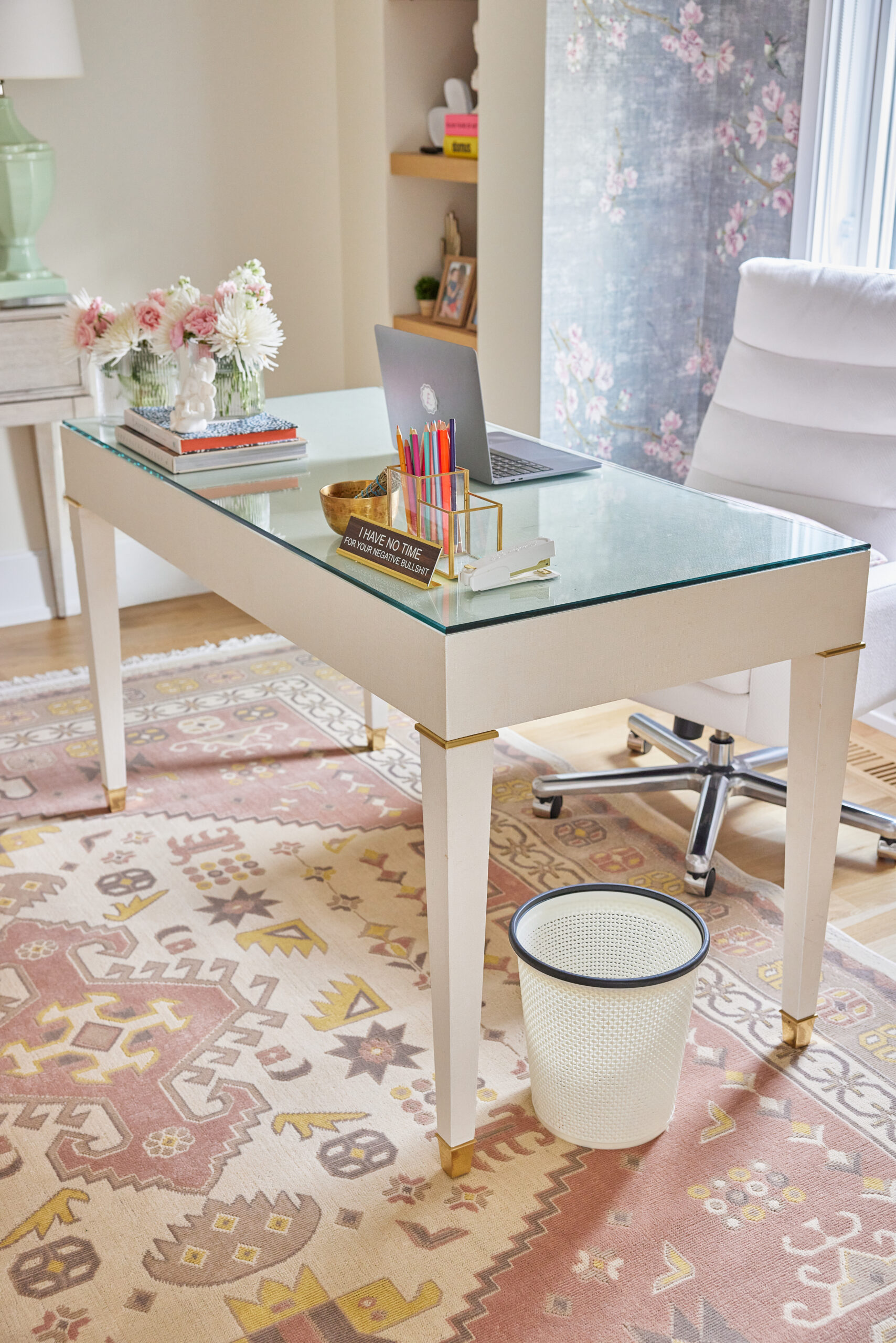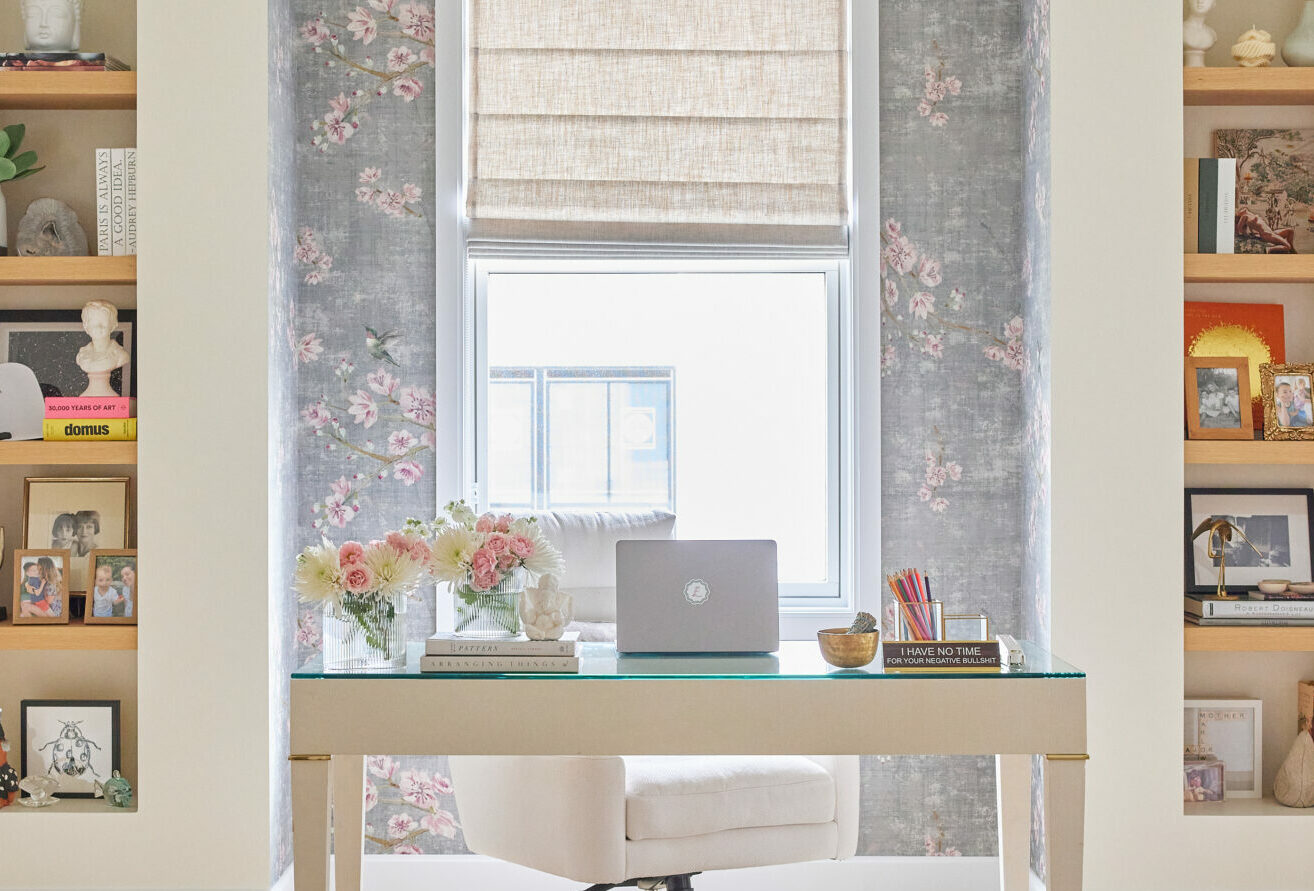 ---
Shop the post…

Photographs by Julia Dags | Copyright © 2023 Happily Eva After, Inc. All Rights Reserved.