The following content may contain affiliate links. When you click and shop the links, we receive a commission.
*Many thanks to Taylor Burke Home for gifting us this gorgeous custom Settee for our dining room, and to Rings End for providing the paint. As always, the thoughts and opinions expressed below are entirely my own.
The dining room of this new home was the location where I really let my fantasy run wild. Growing up, the Italian side of my family placed a really strong importance on the dining room as a symbol of family, of tradition, and of elegance– and that has always stuck with me stylistically. We gathered in the dining room for long, drawn out meals and I remember it as perfectly as I remember things that happened a year ago. It was so important to me in our new house that we found a way to direct the traffic of our life as a family in to the dining room as a gathering space. I wanted this room to feel luxurious, elegant, but also ultra functional. I'm happy to report that we eat every meal in this room, every single day. The chairs are wipeable (and the fabric cushions are removable), the table is sturdy, and the windows bring in so much light. I love that I've managed to create a culture in our family of actually dining in our dining room– and that it's a room we all feel good in.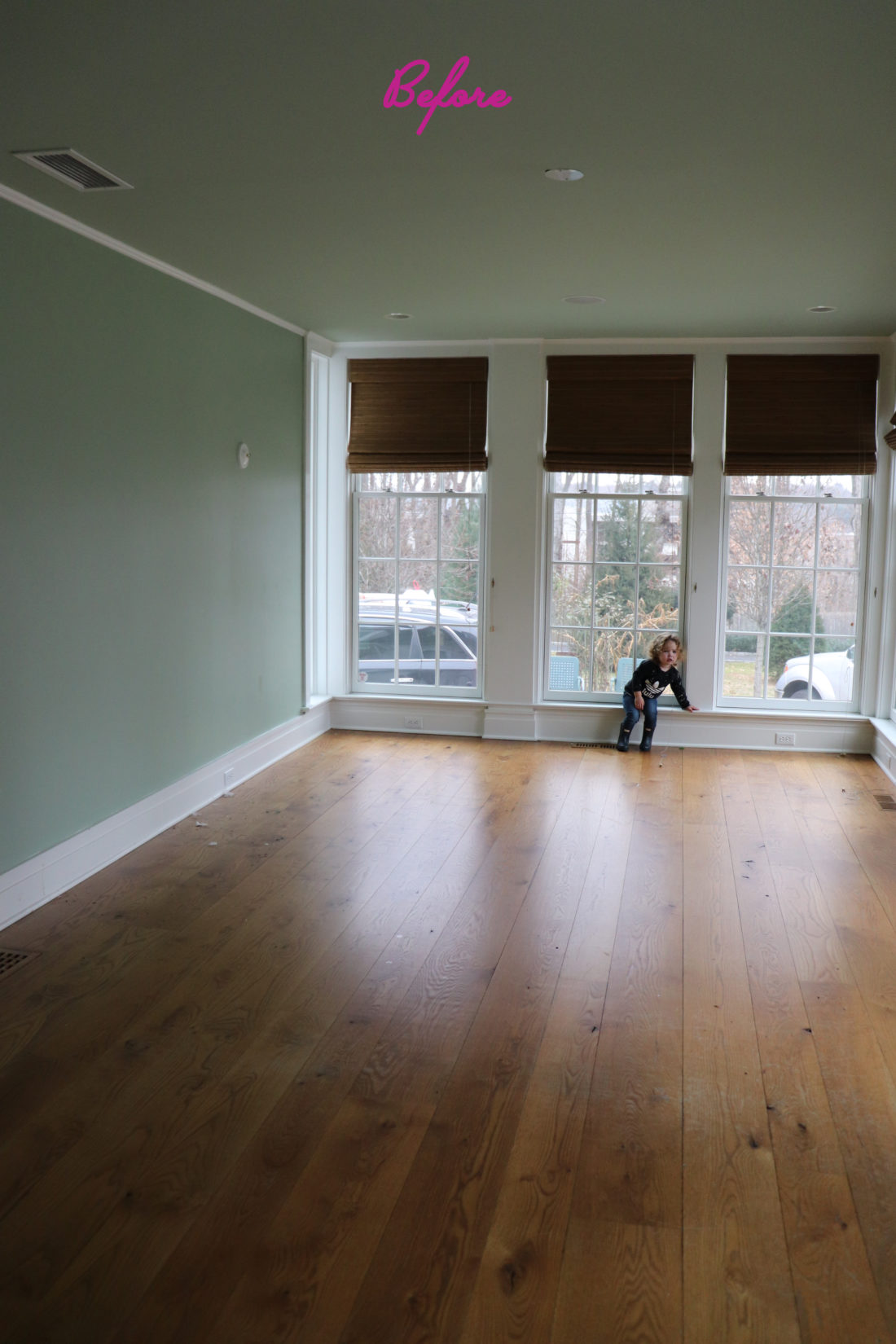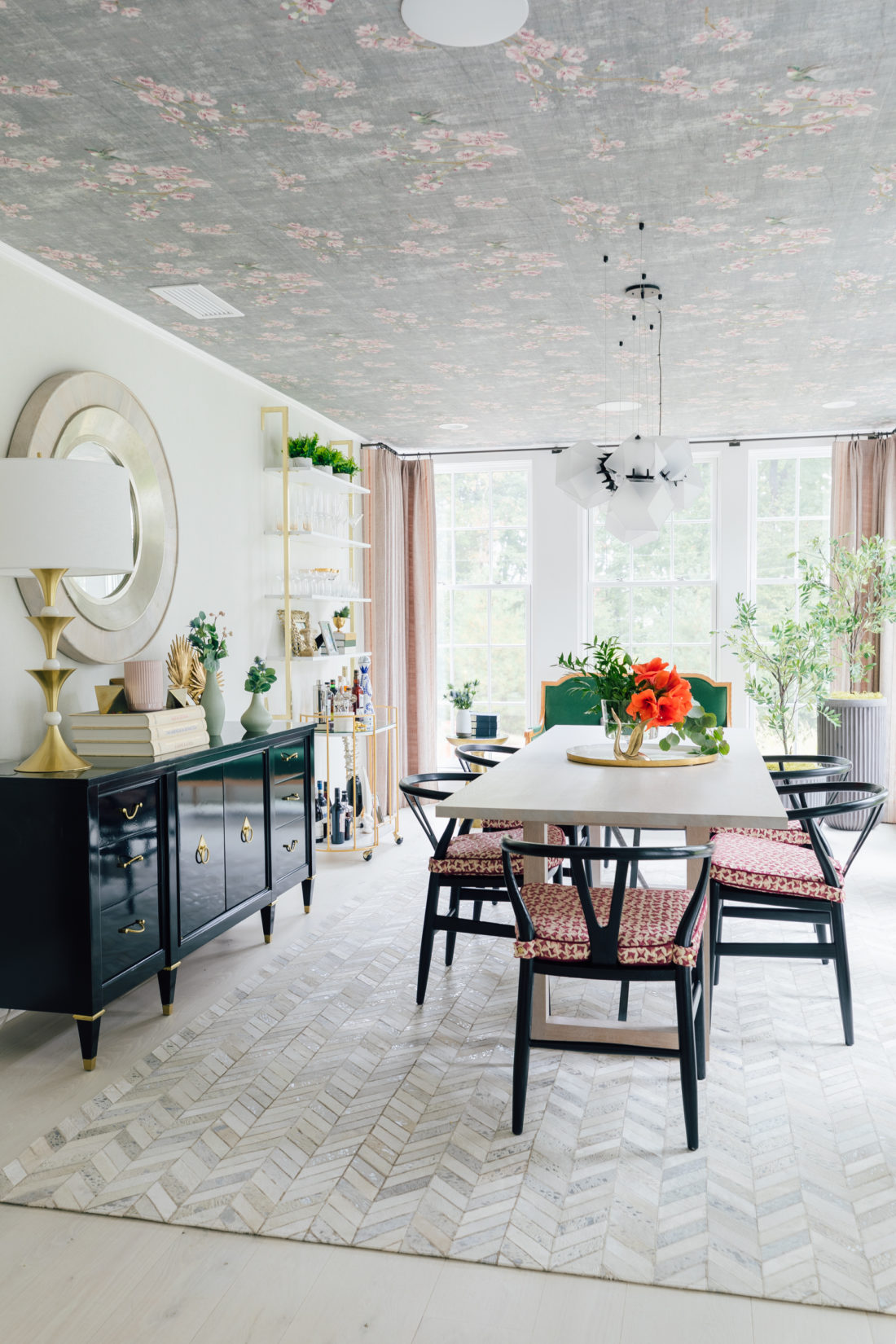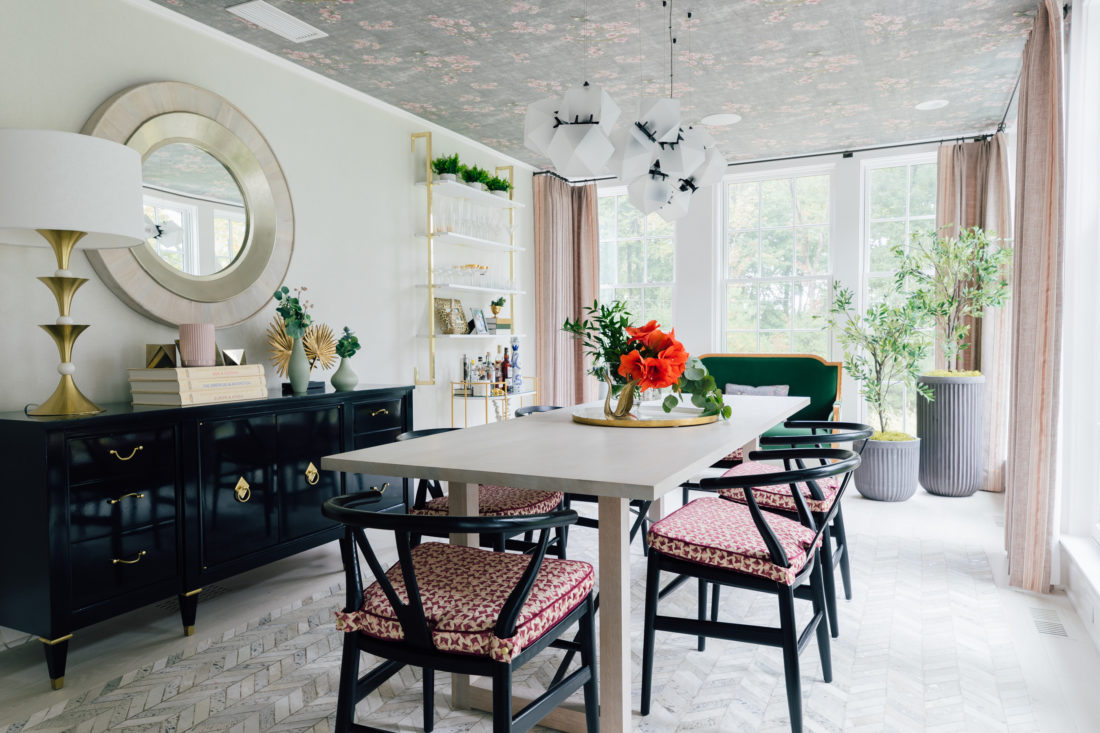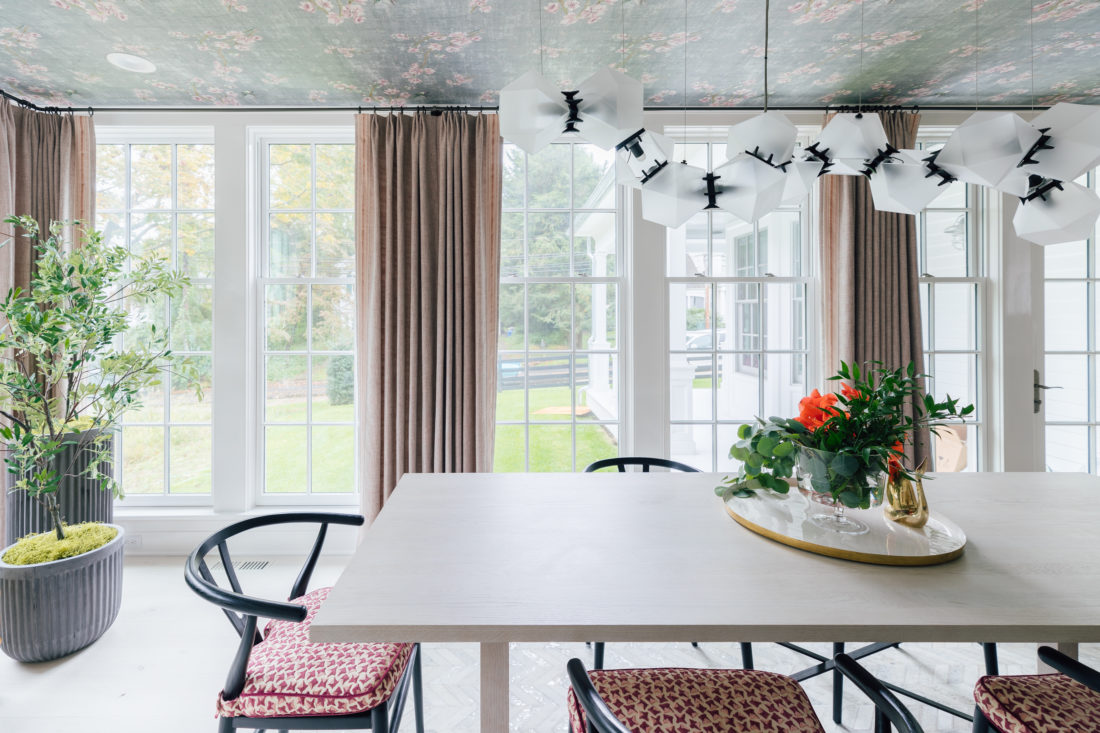 I just love how this room turned out, and how many little luxe touches there are! I've always had a special connection to hummingbirds (I have a tattoo of one also!) and the hummingbird wallpaper is one of my favorite design elements in the house. Prudence had a great idea to put it on the ceiling, and I especially love it because I can either photograph it in to images or leave it out, depending on what I'm going for. Super versatile. I also love the Gabriel Scott chandelier. This chandelier reminds me of that book about choosing what surrounds you based upon the things that "spark joy". This light fixture sparks ALL the joy for me! Especially juxtaposed with the wallpaper on the ceiling. Taylor Burke also totally hit it out of the park with this settee. It's such a stunning piece, that already feels like a family heirloom. I love how the dark green color brings out the same colors in the wallpaper and in the leaves of the olive trees. Just being in our dining room makes me happy!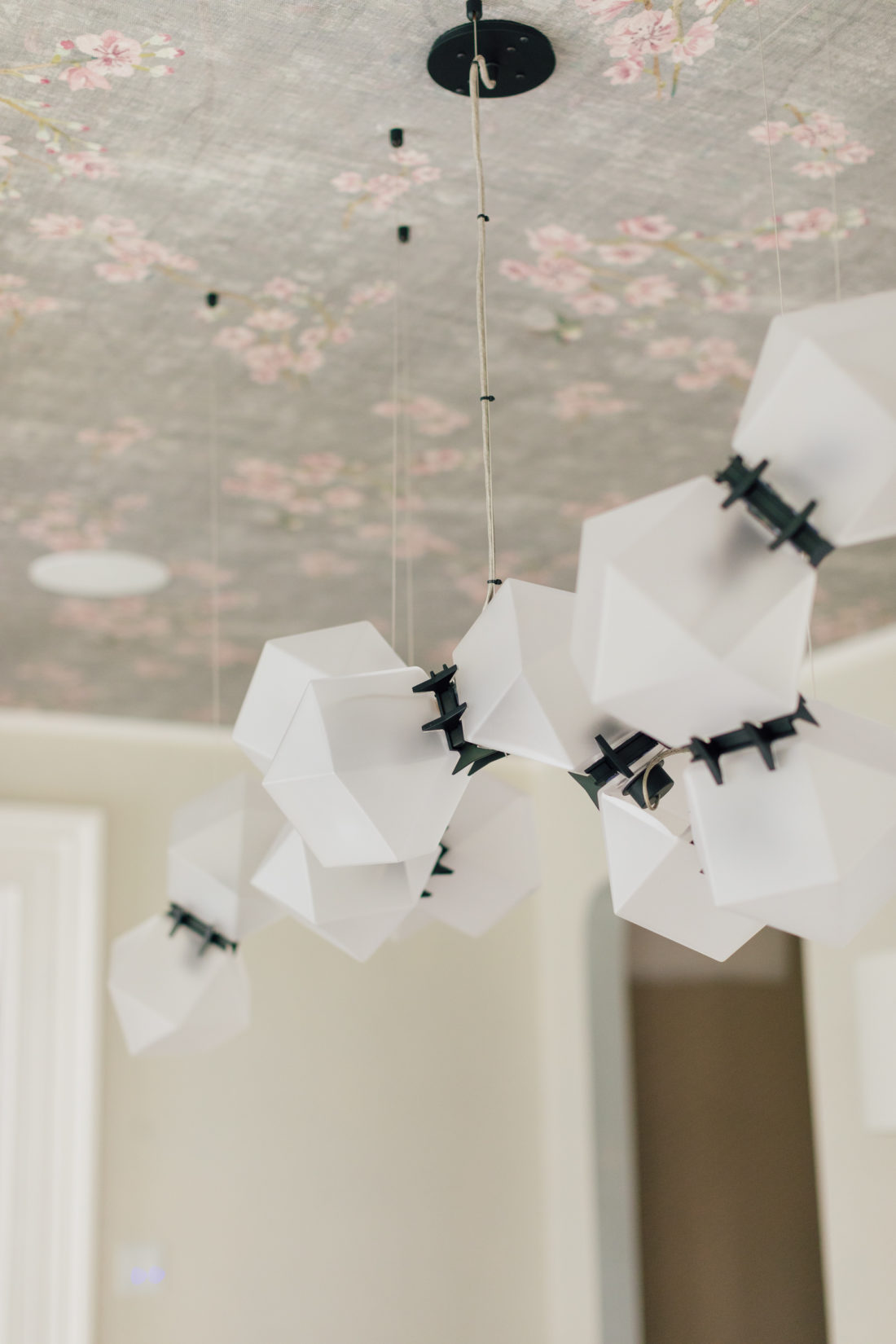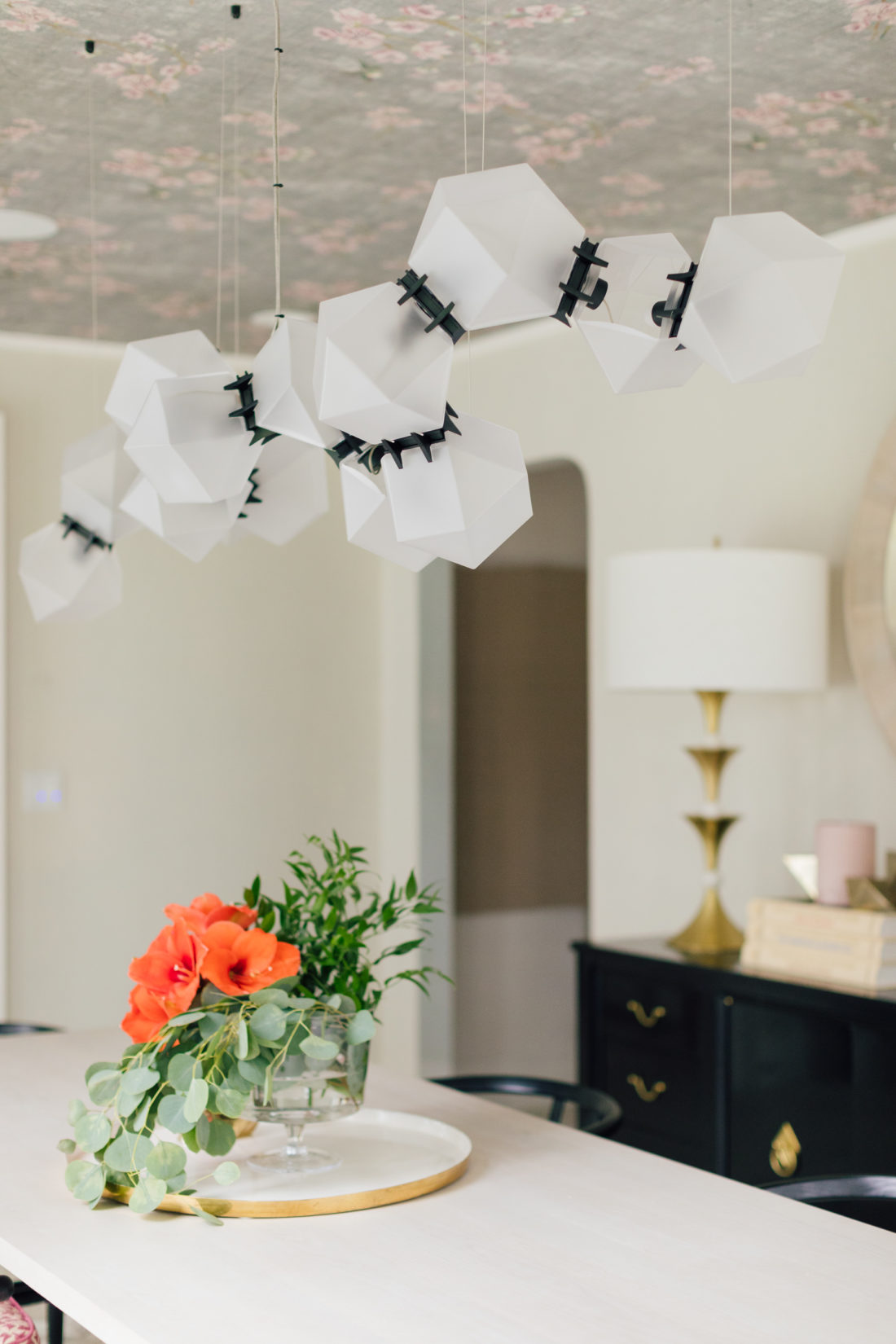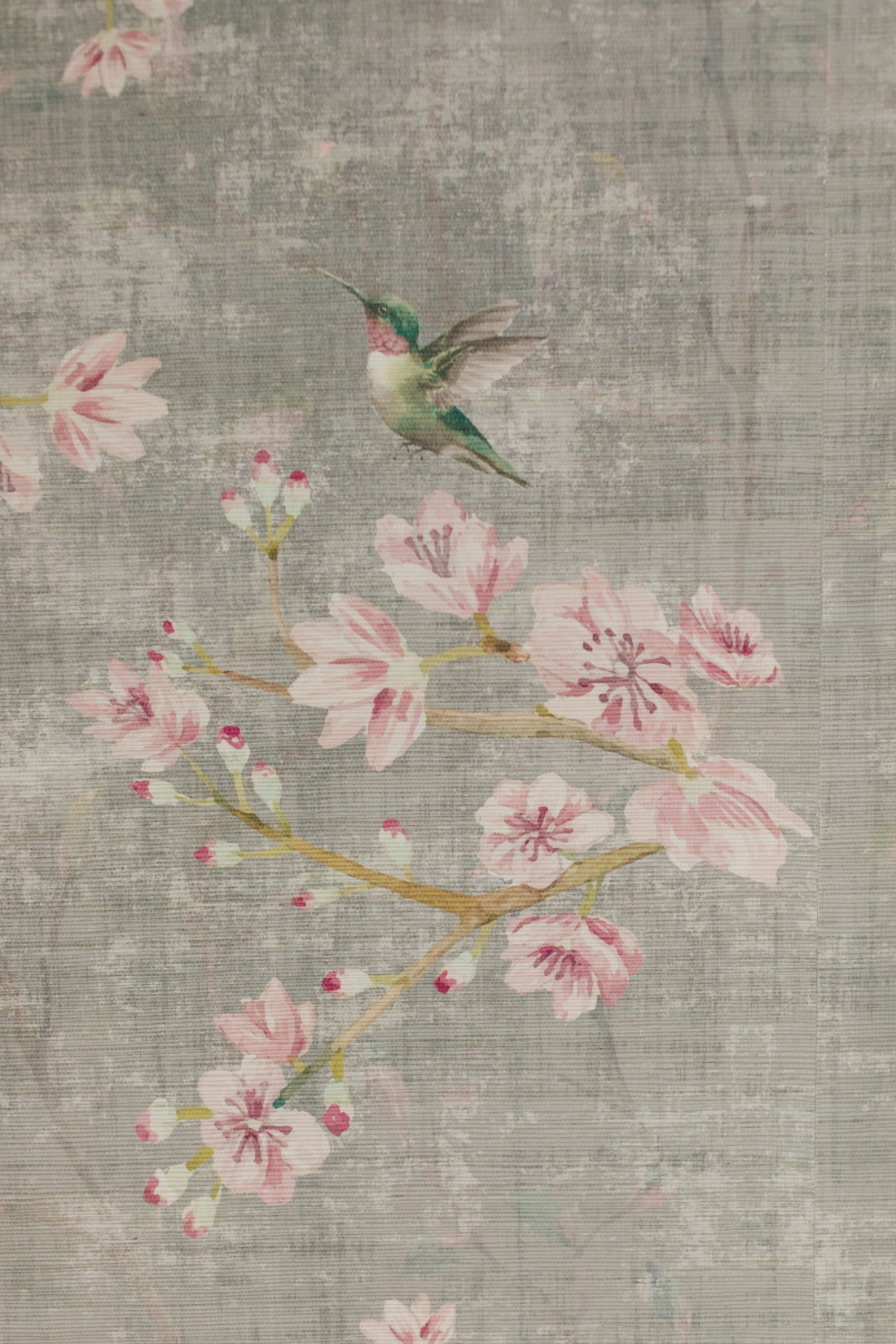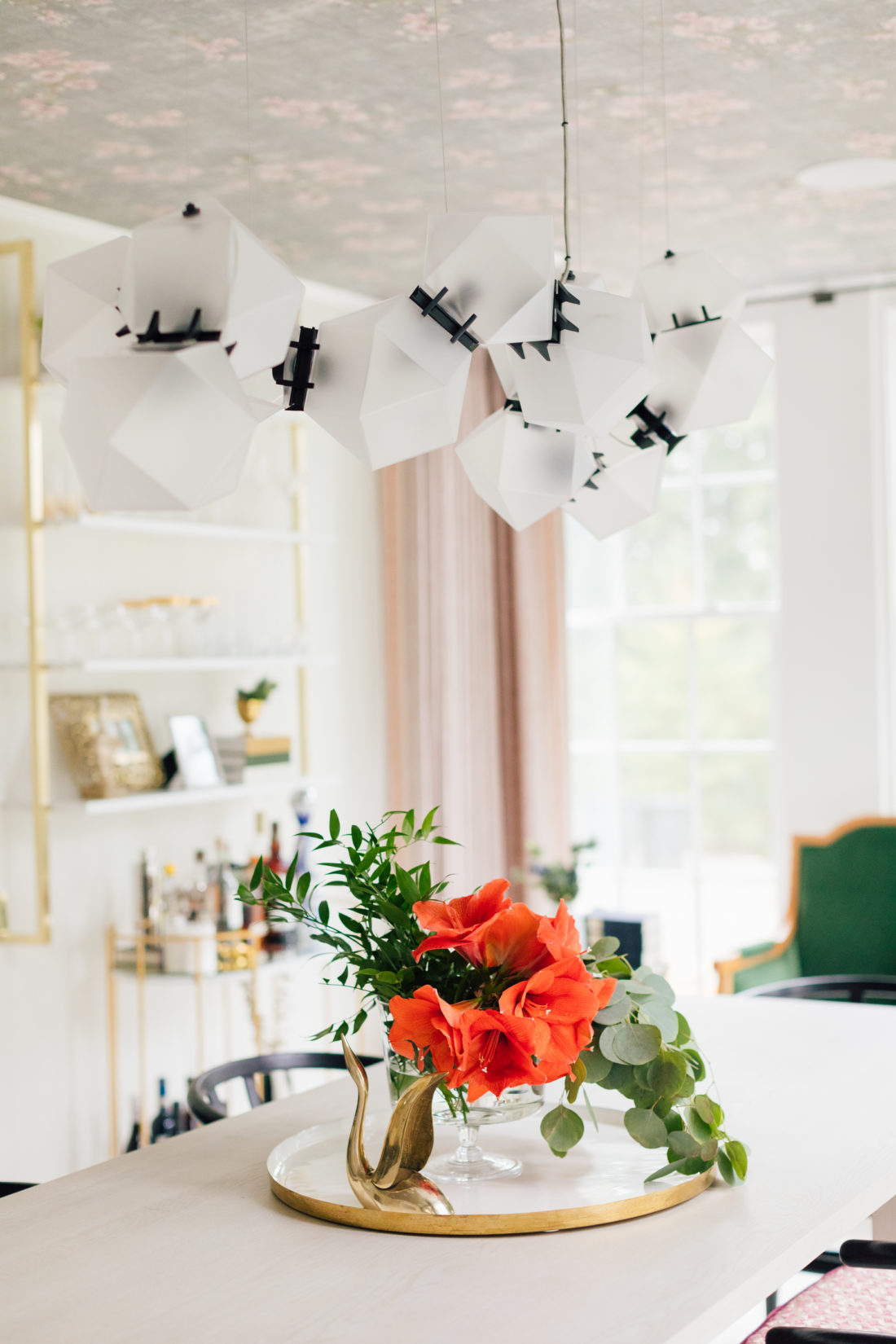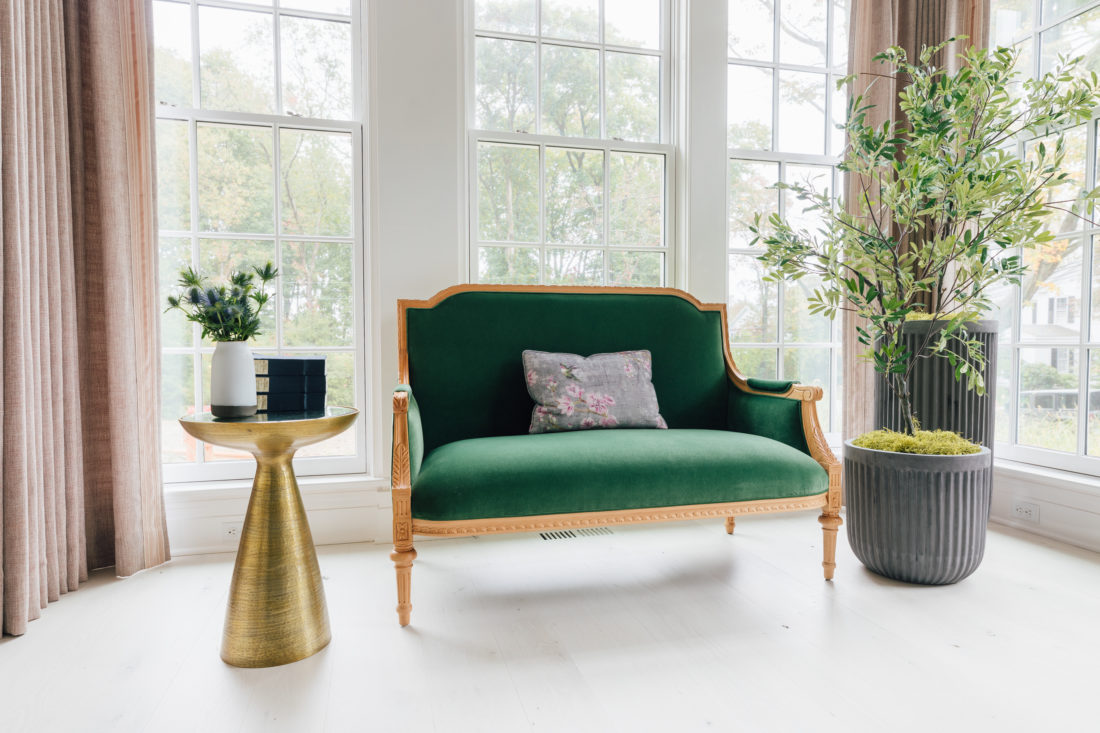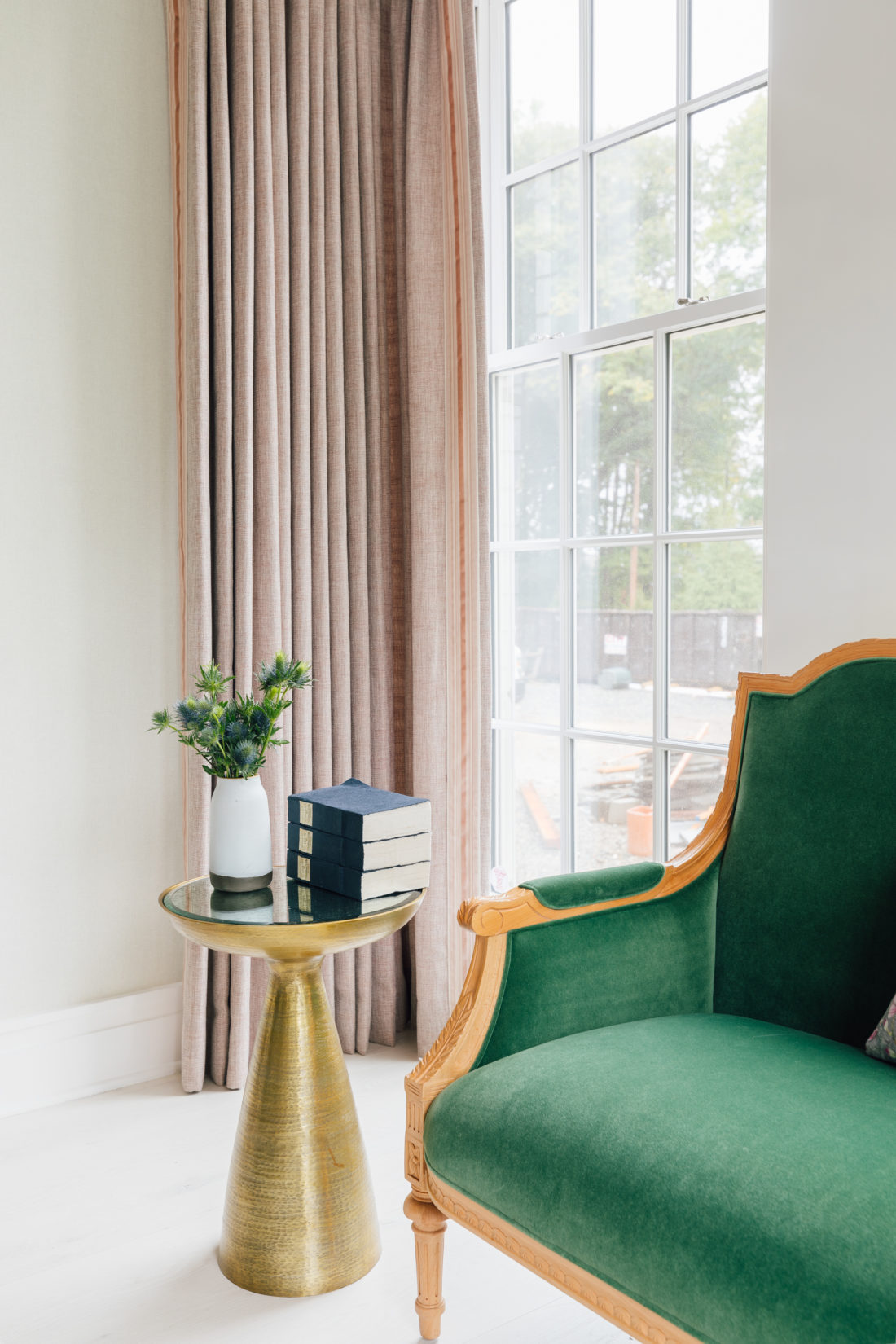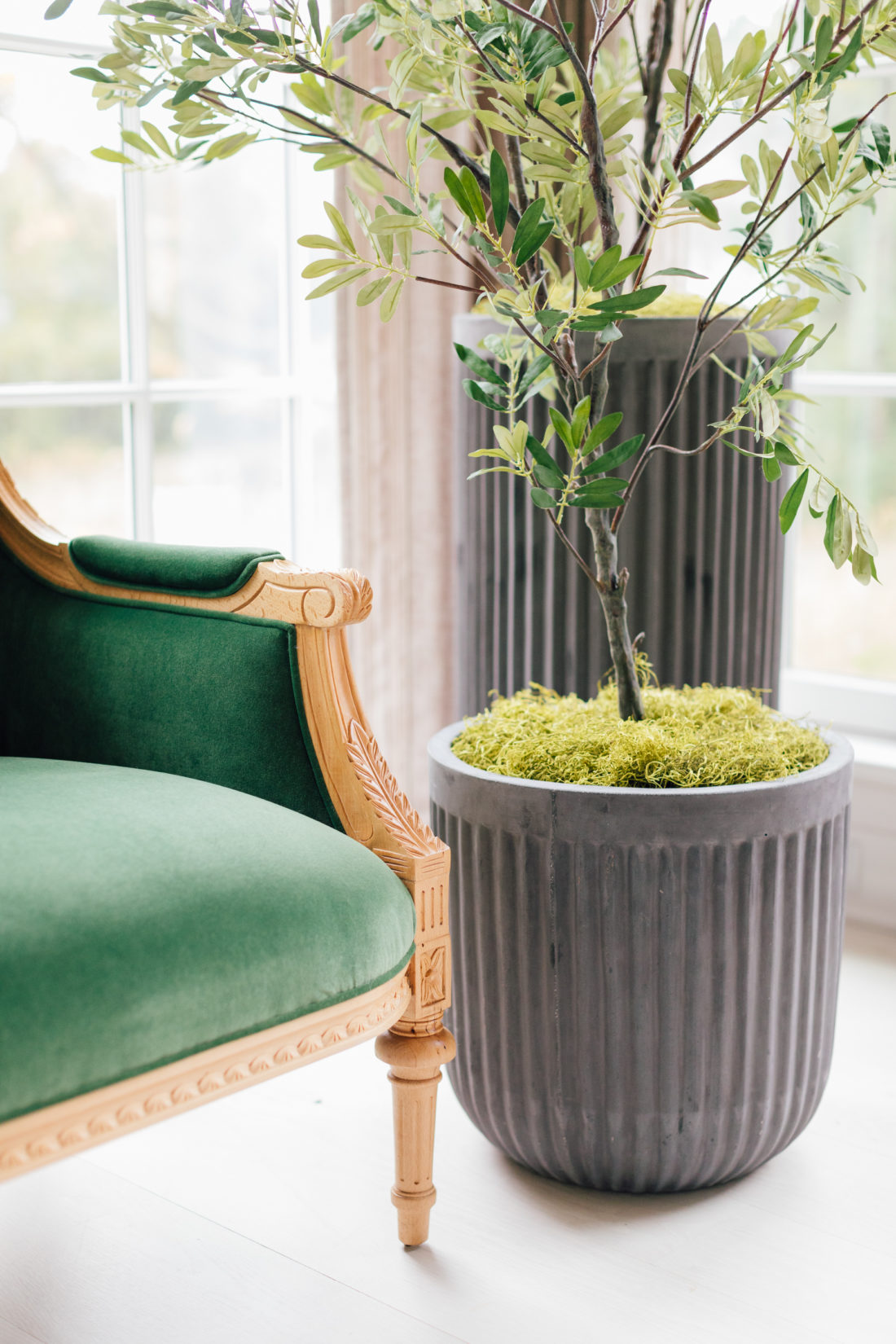 Check out the video below for more of the goals behind this room!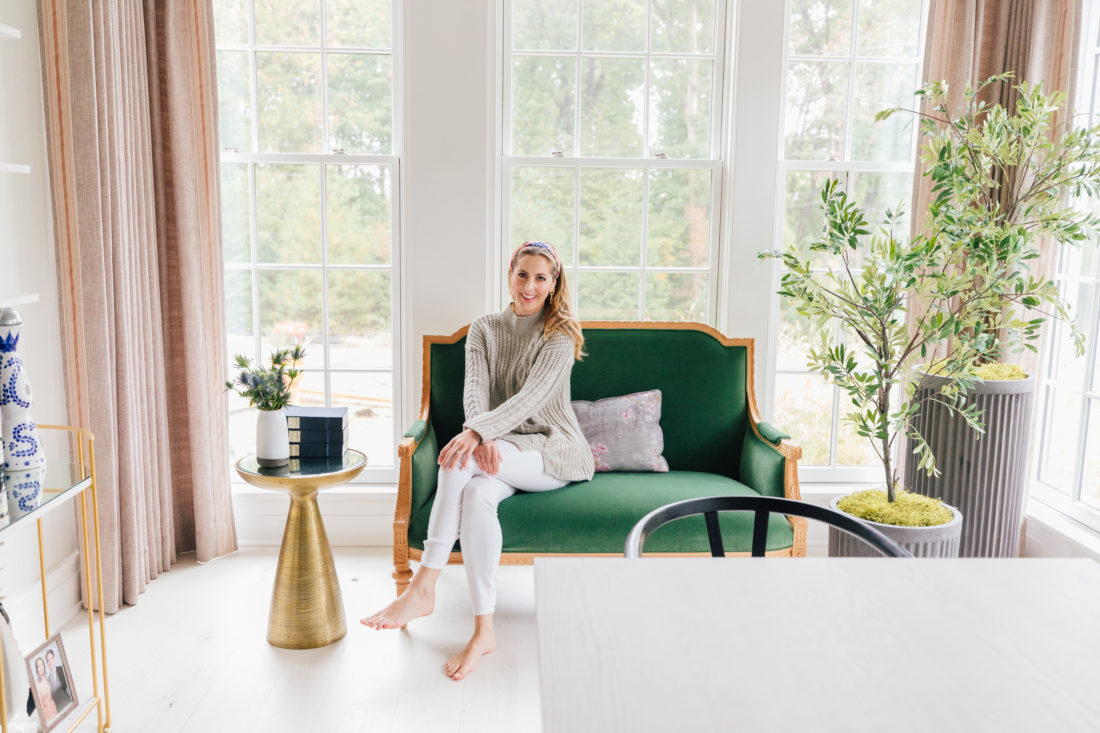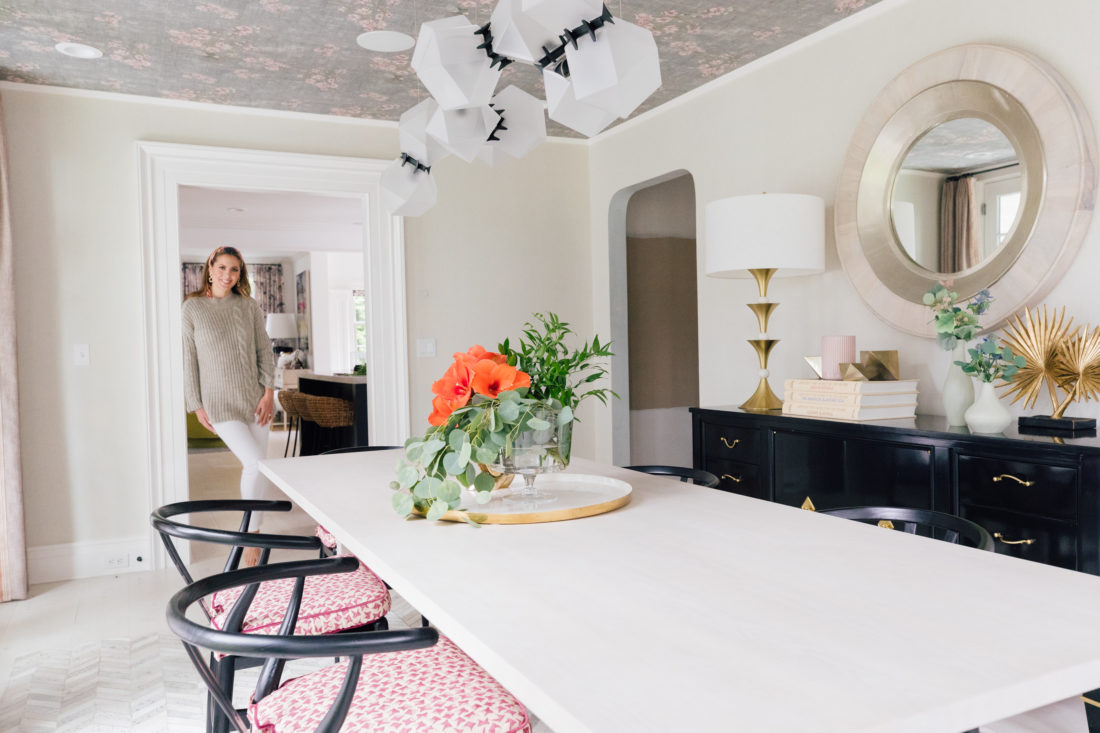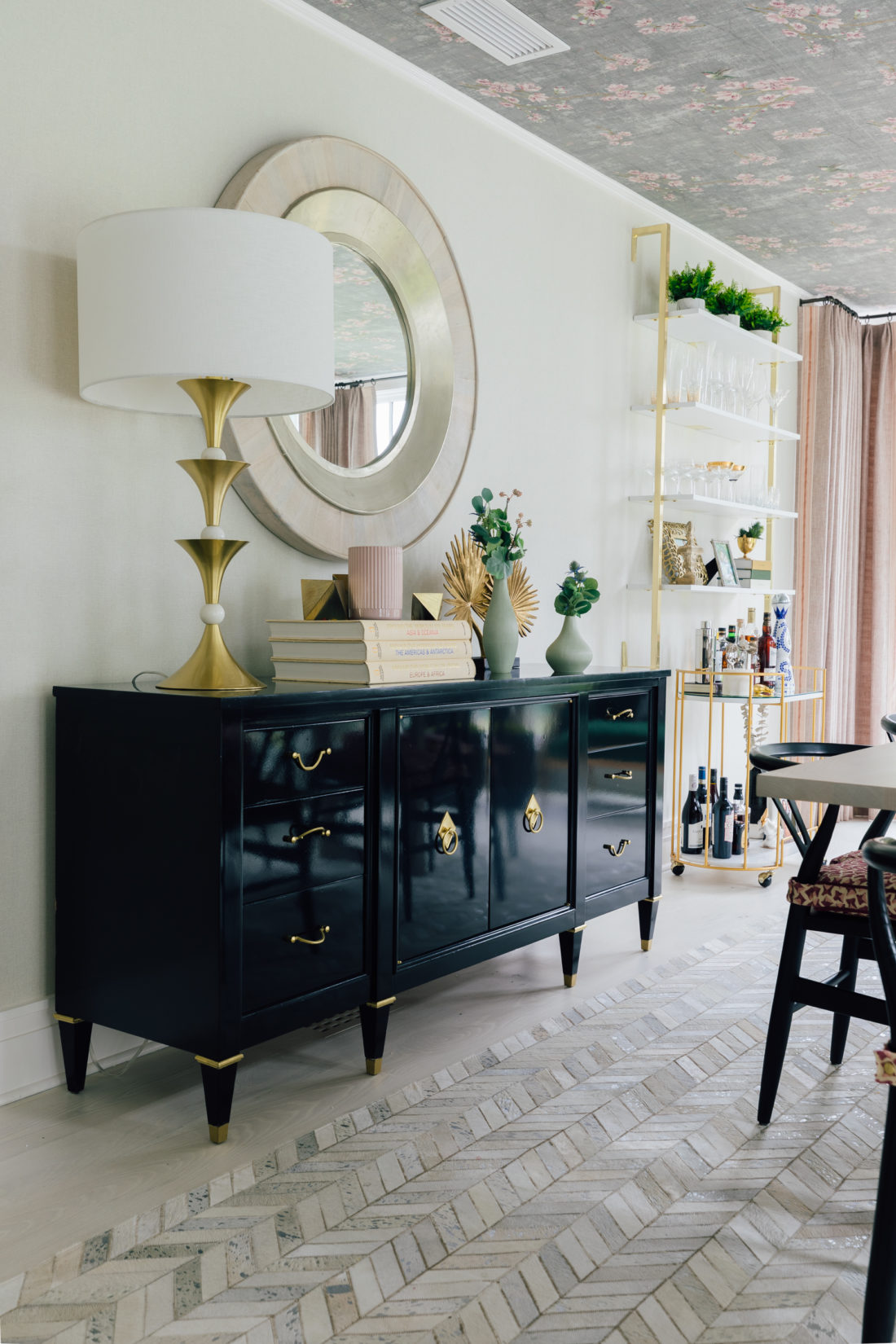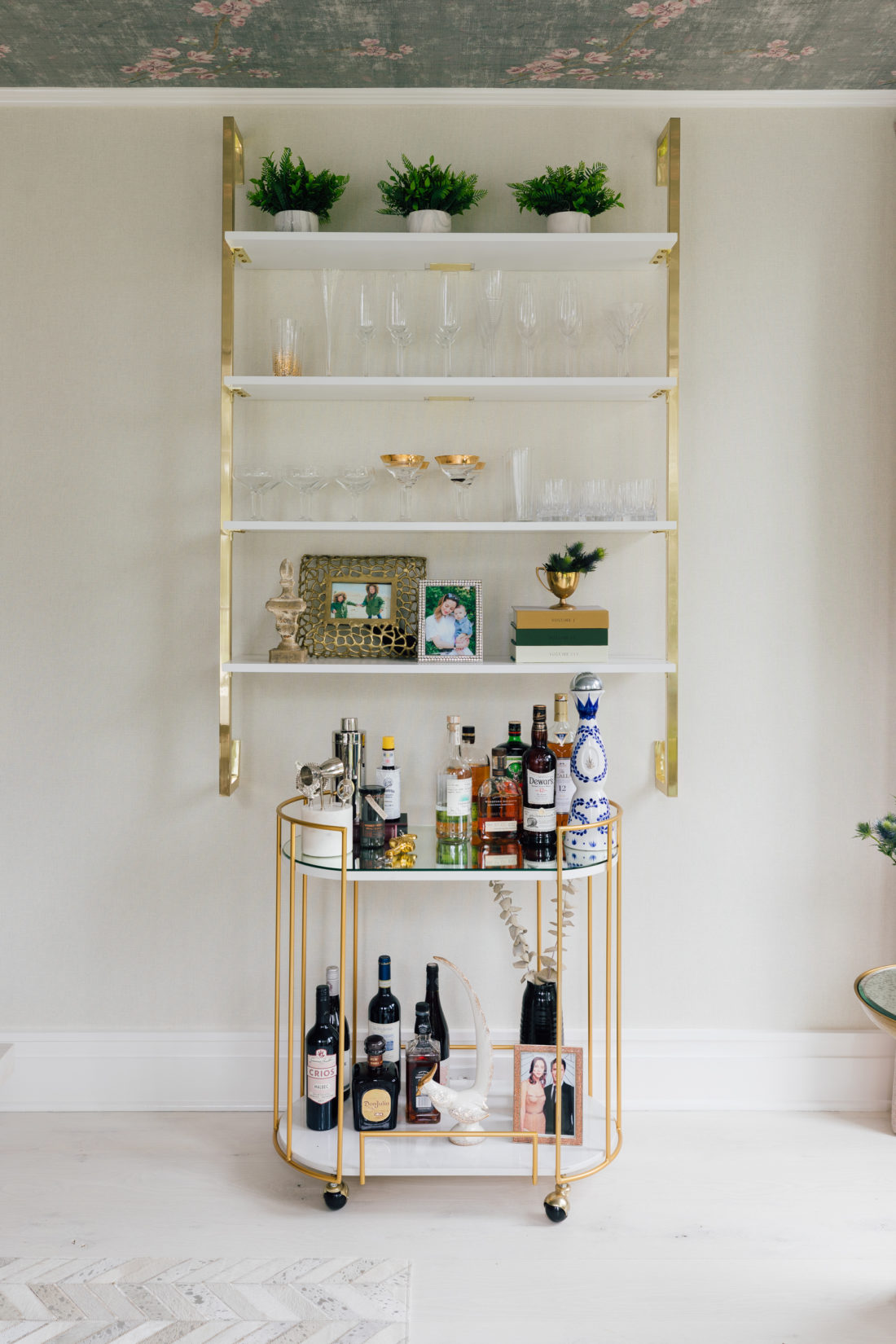 Design Credits: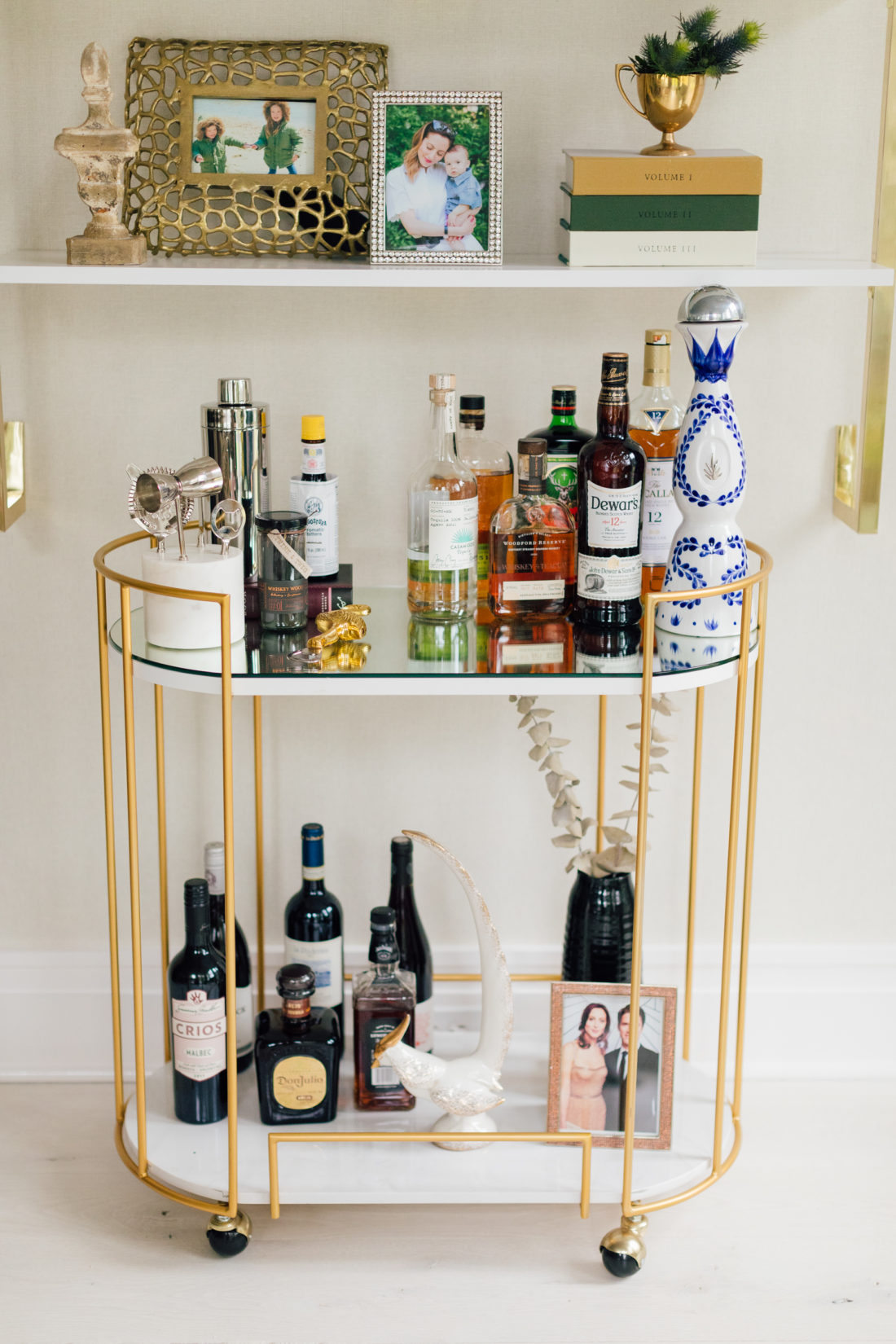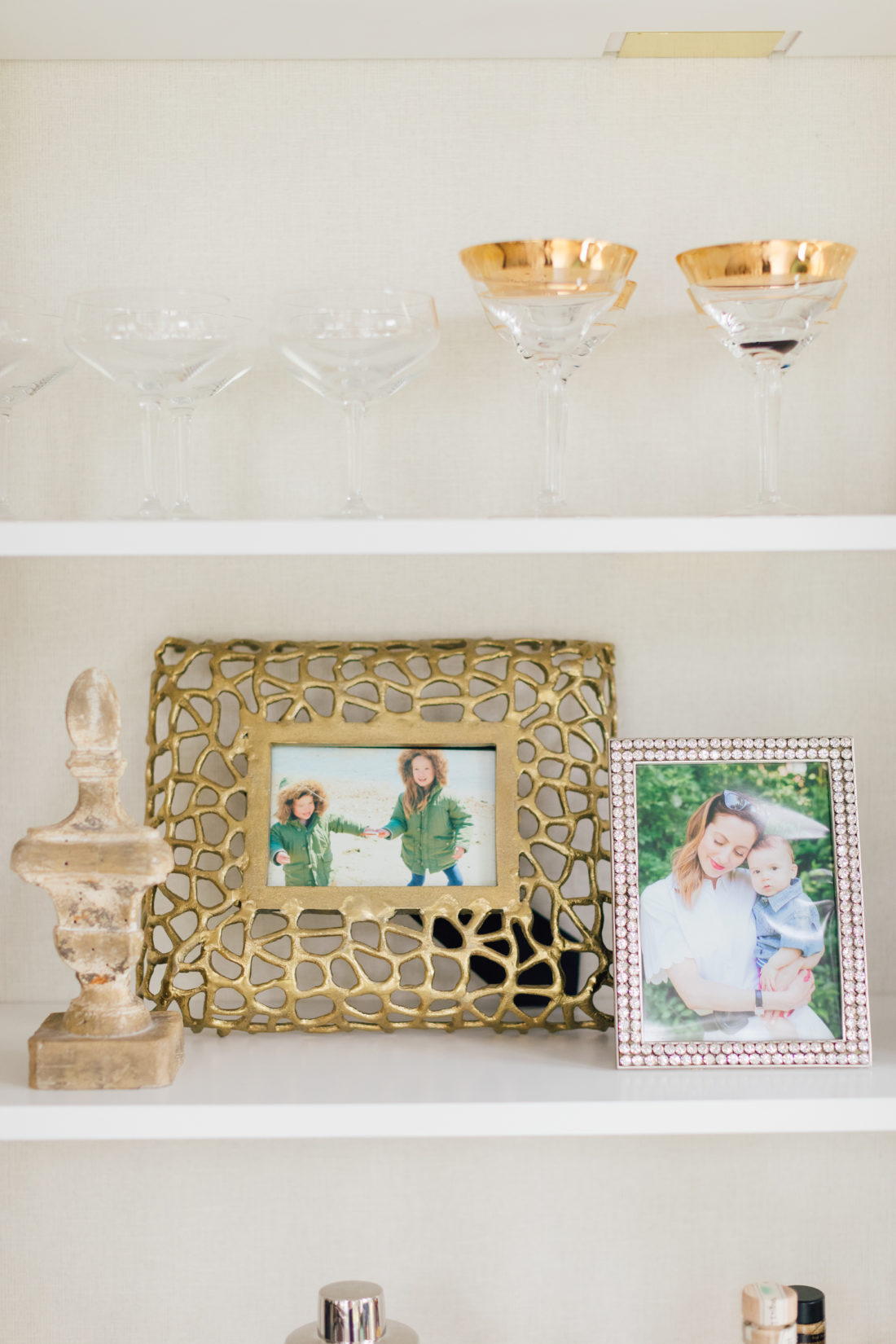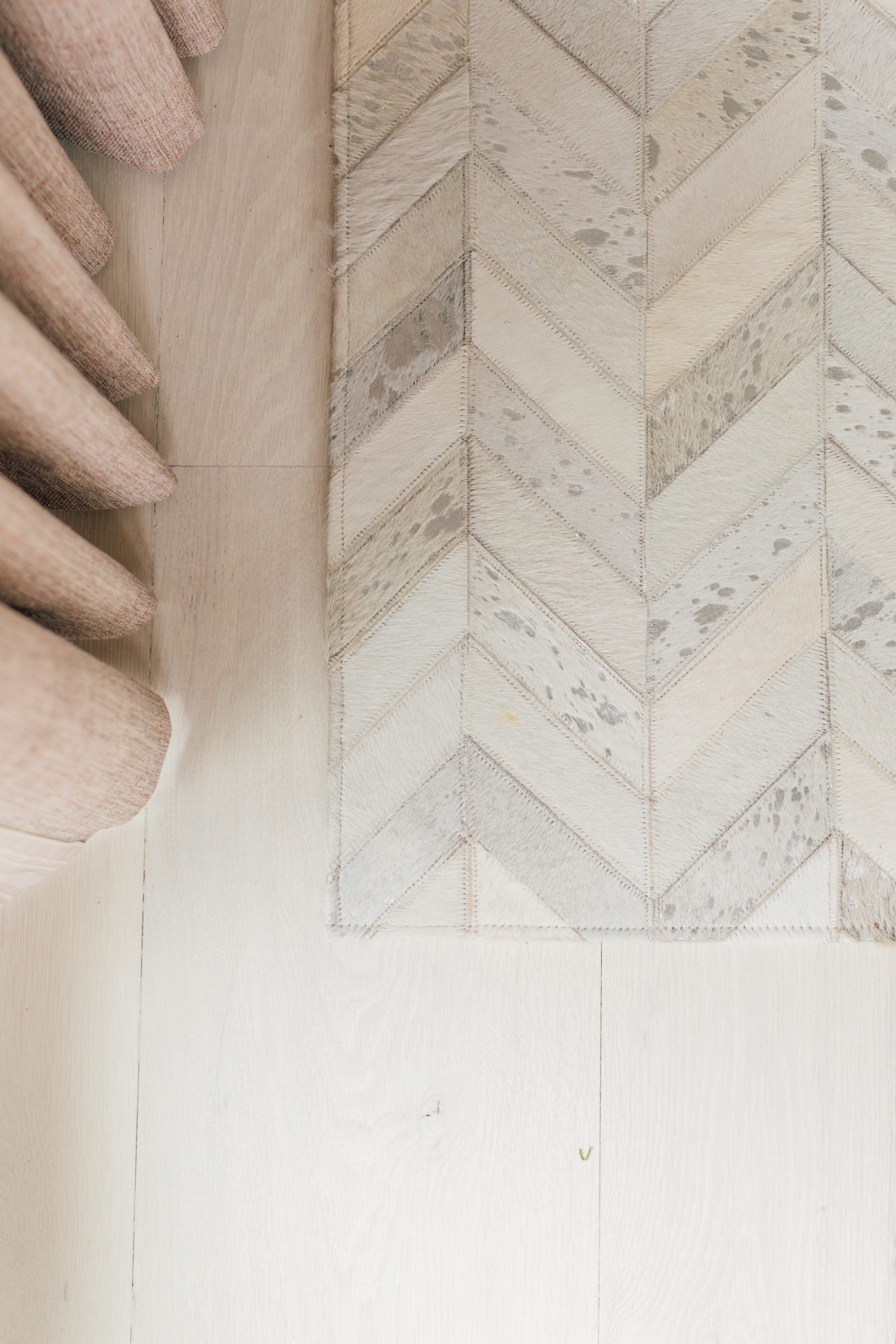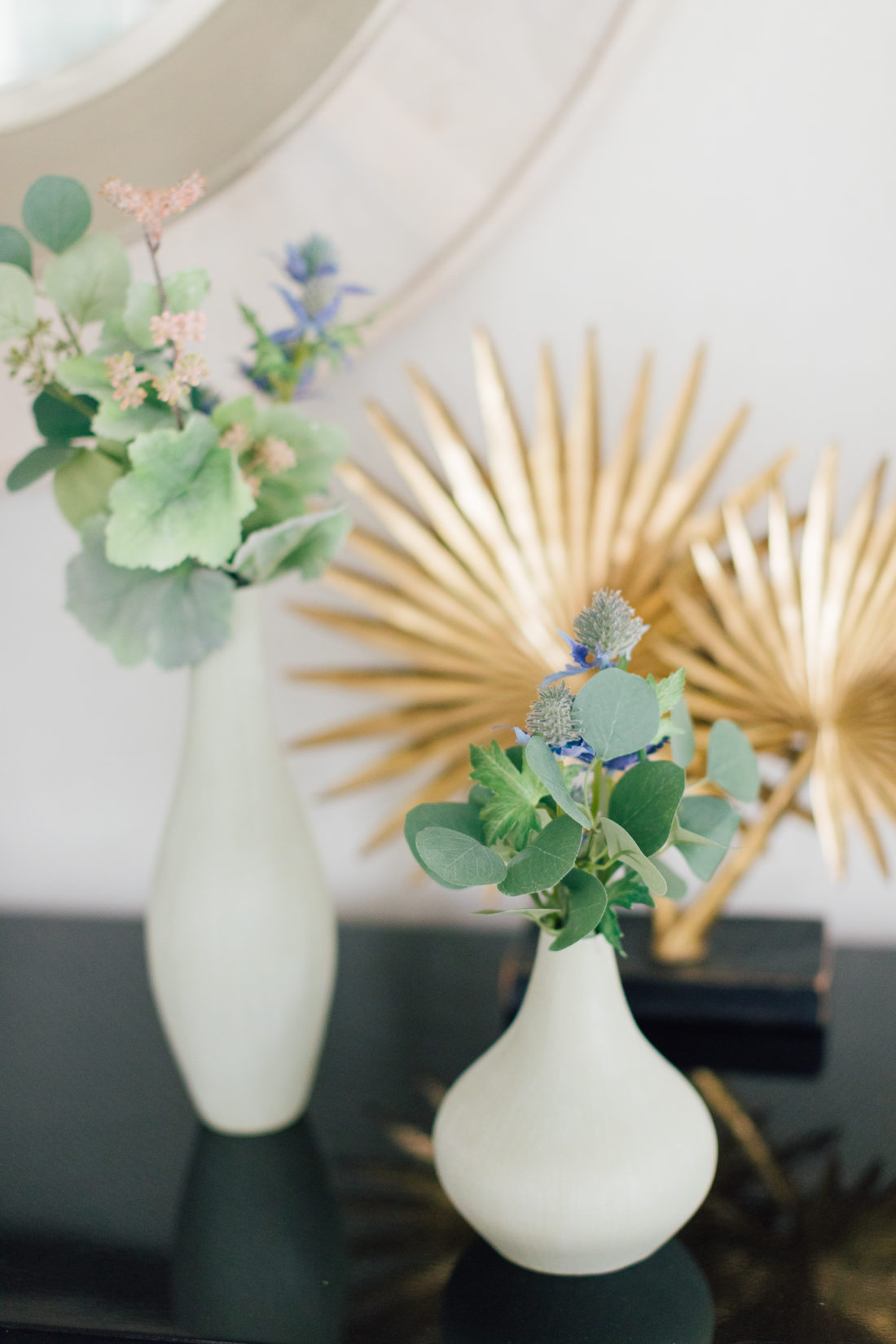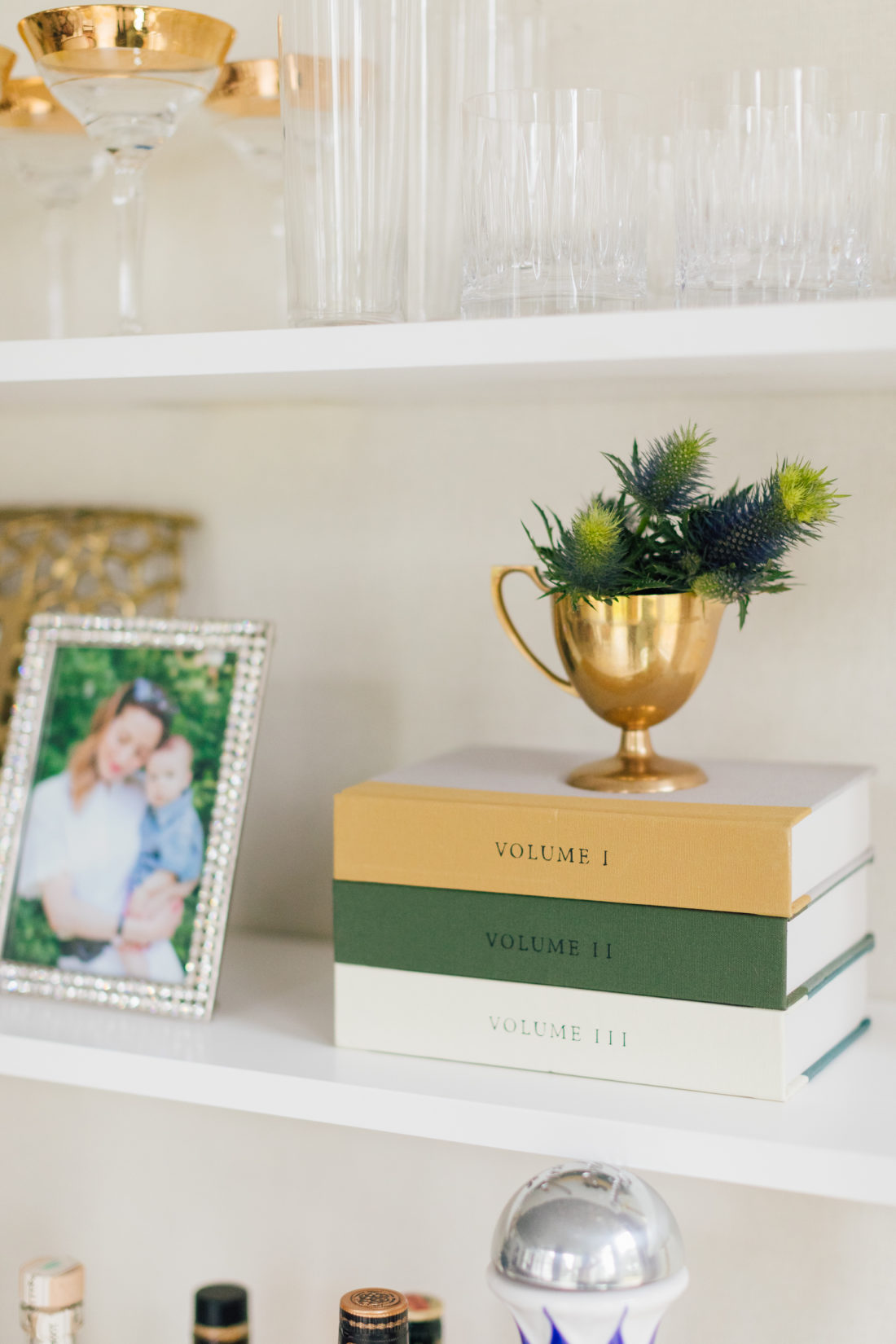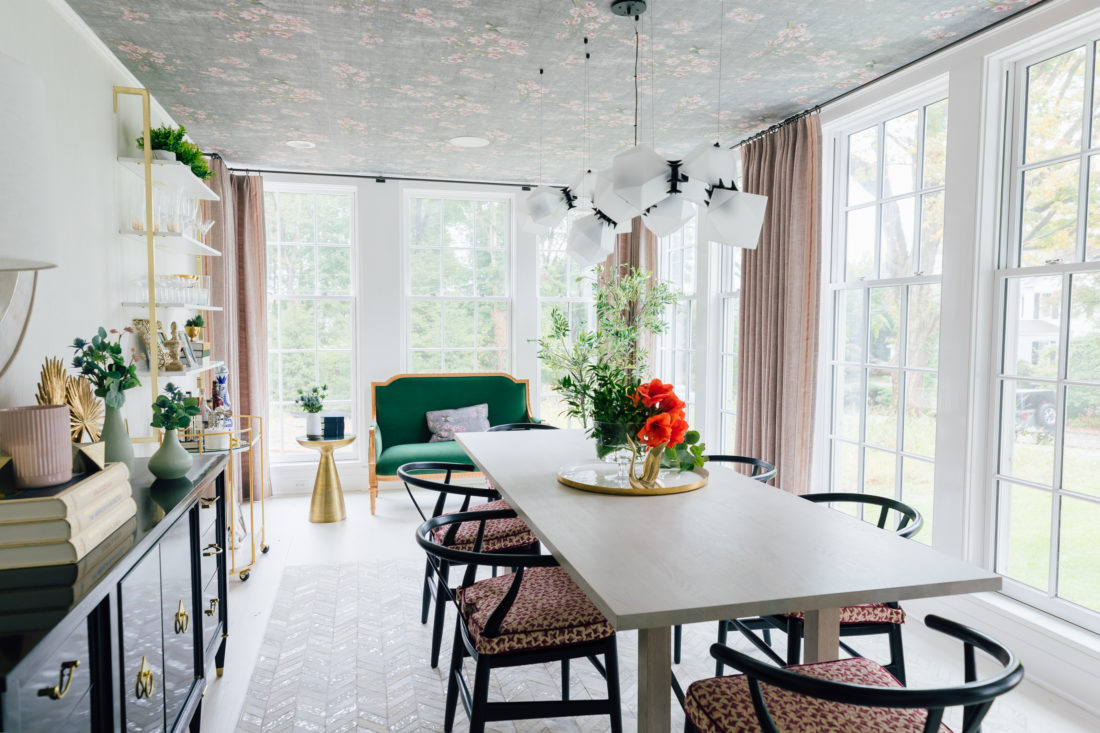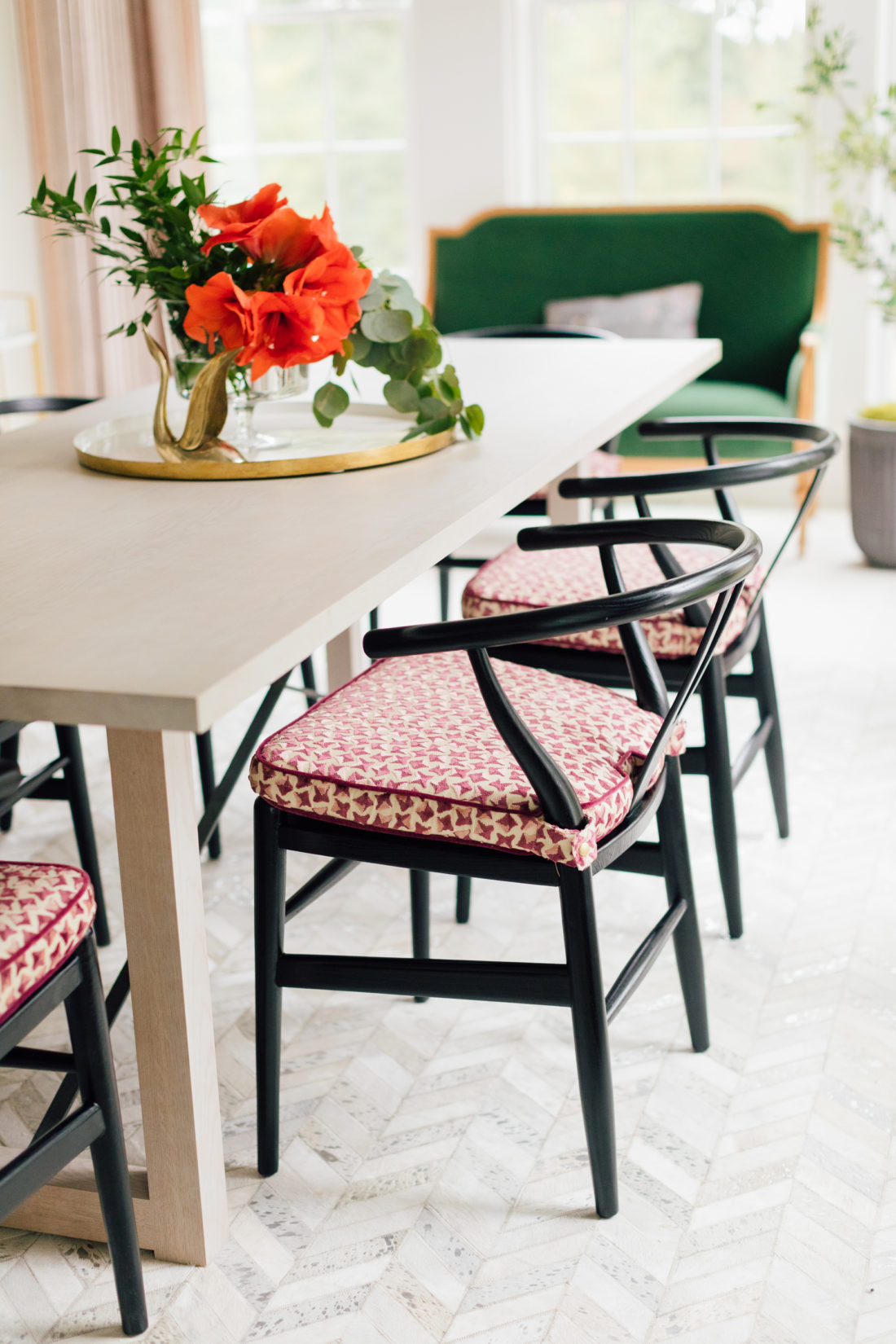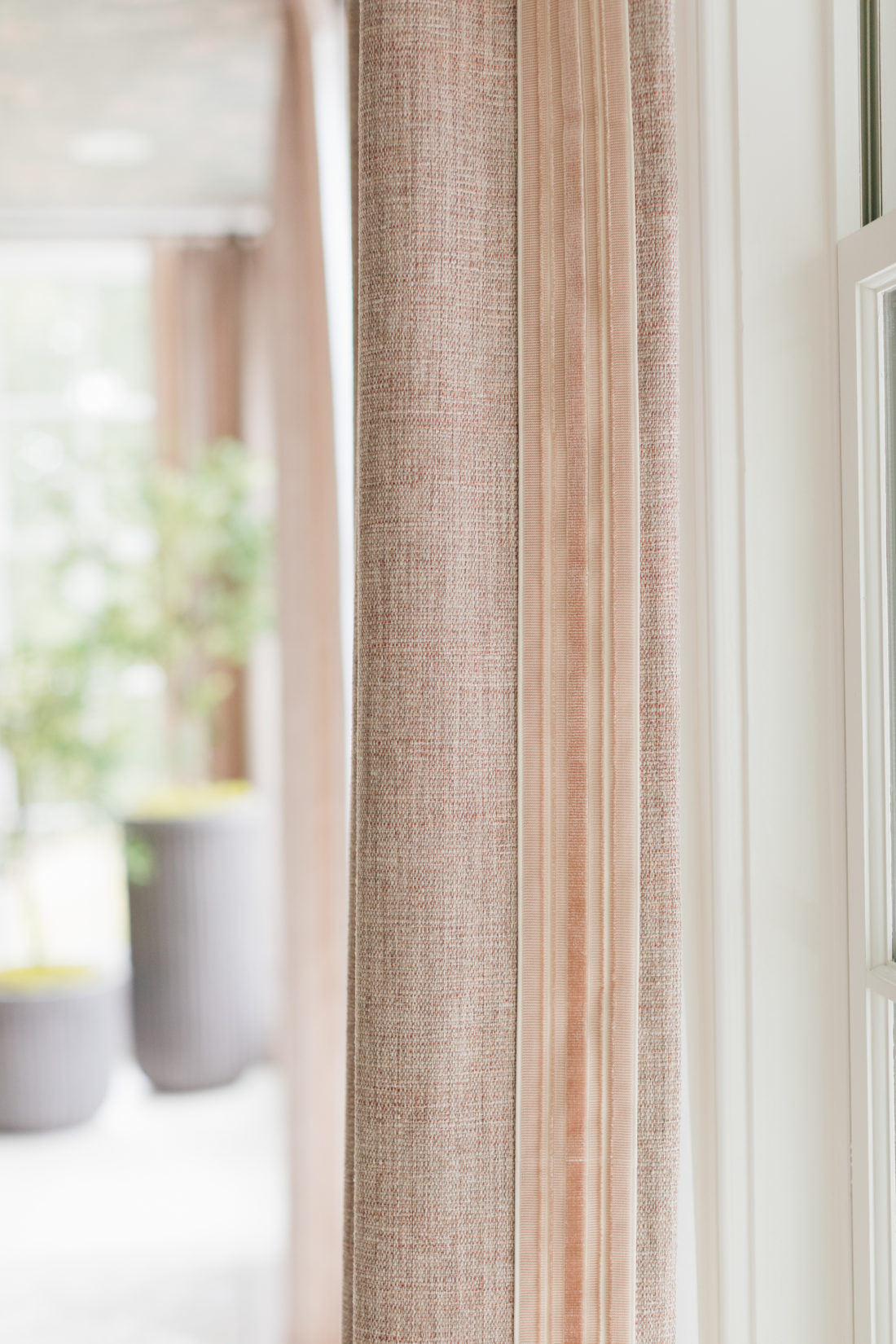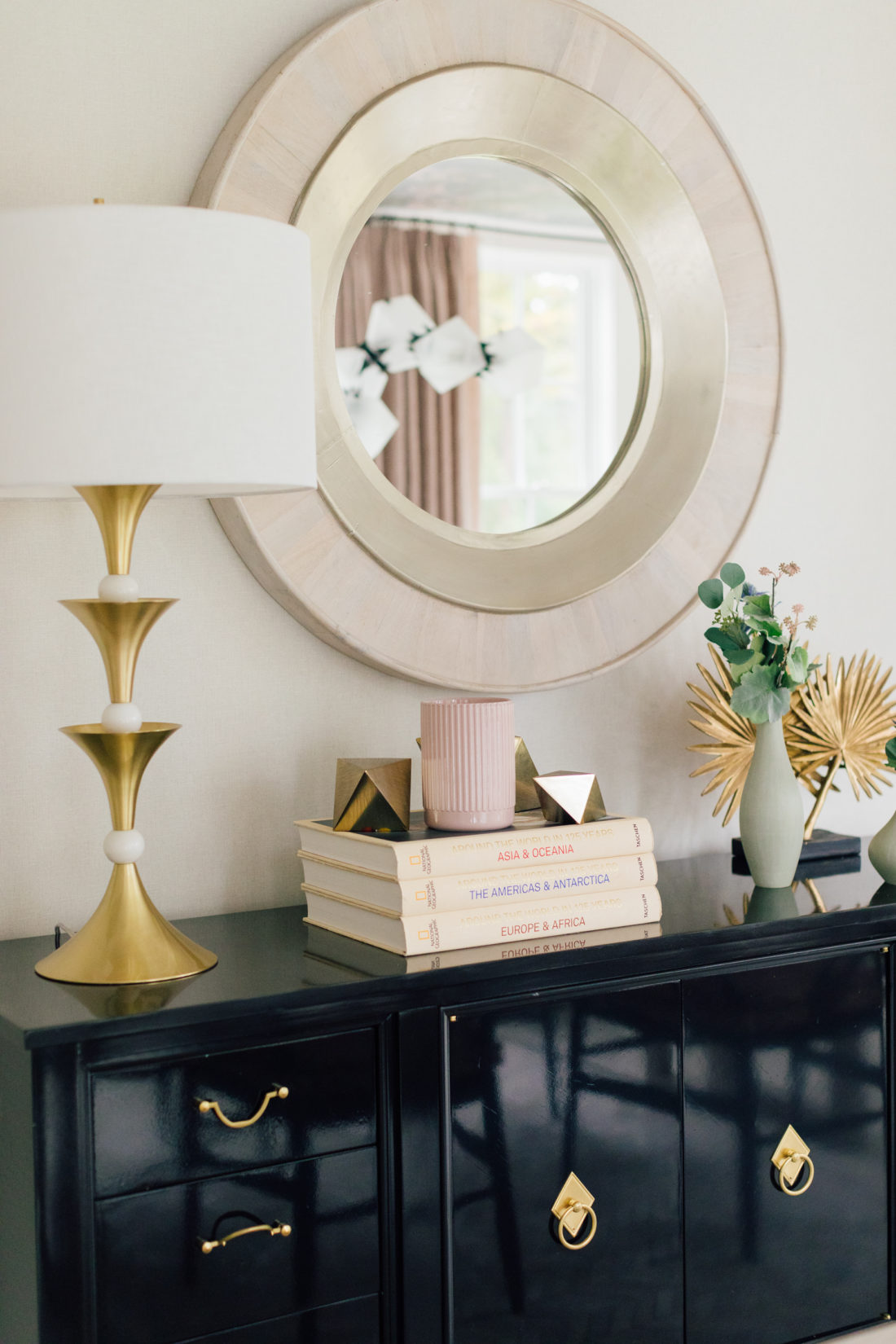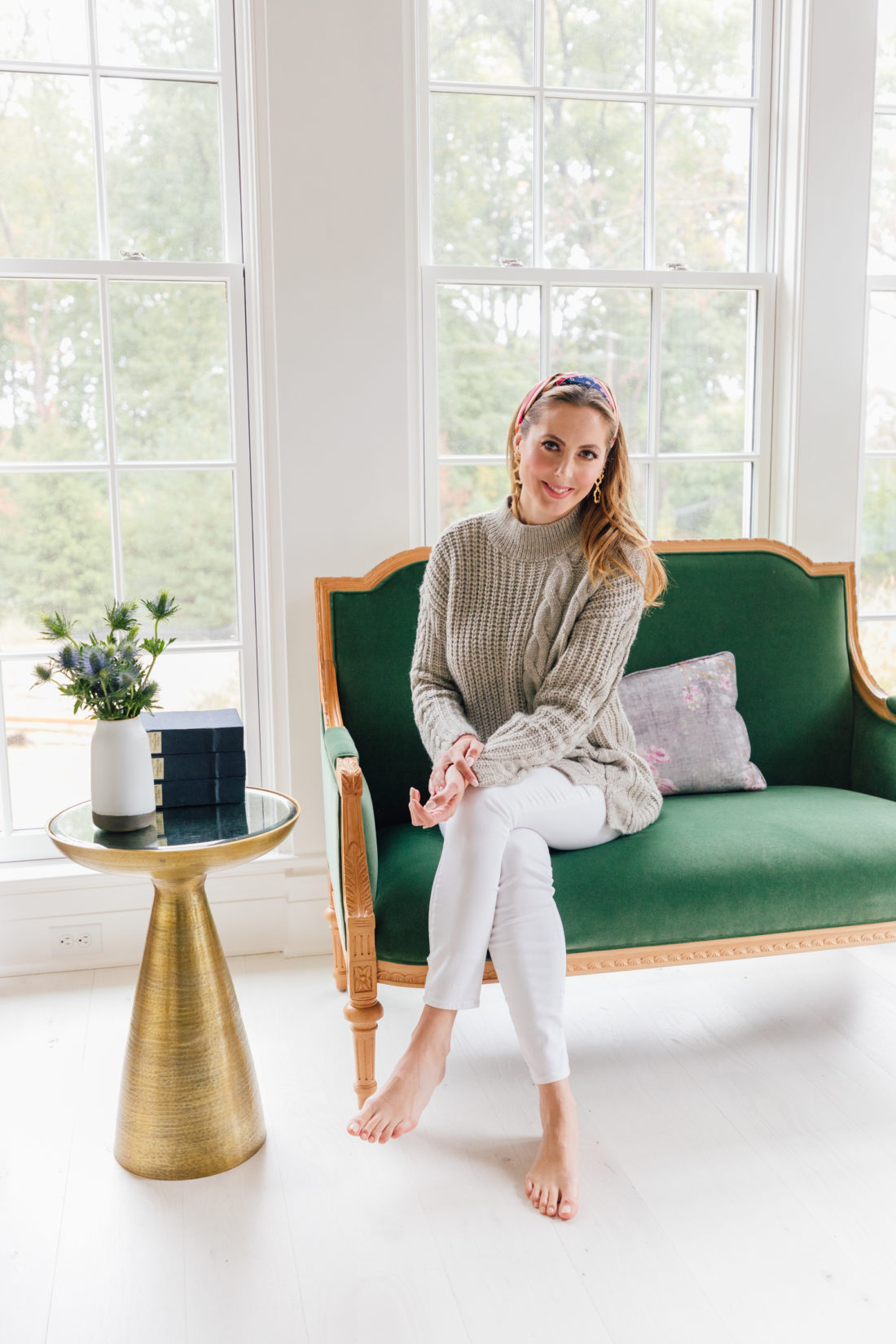 Shoppable Images…
Shop the post…

Photographs by Julia Dags