The following content may contain affiliate links. When you click and shop the links, we receive a commission.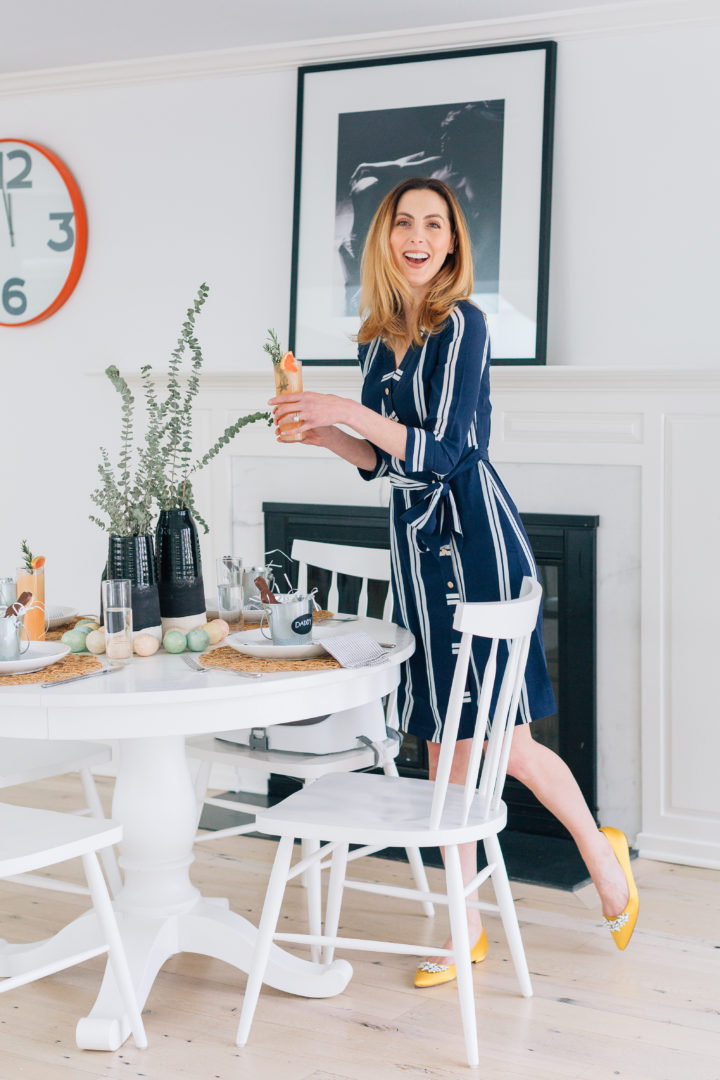 I'm normally all about tradition for the Easter Holiday, but this year I was feeling for something a little different.  When I was looking around at Easter decor I kept dreaming of something a bit more tonal and minimalist.  This year I chose to do a more modern Easter table for our Easter Sunday dinner, and I'm loving it!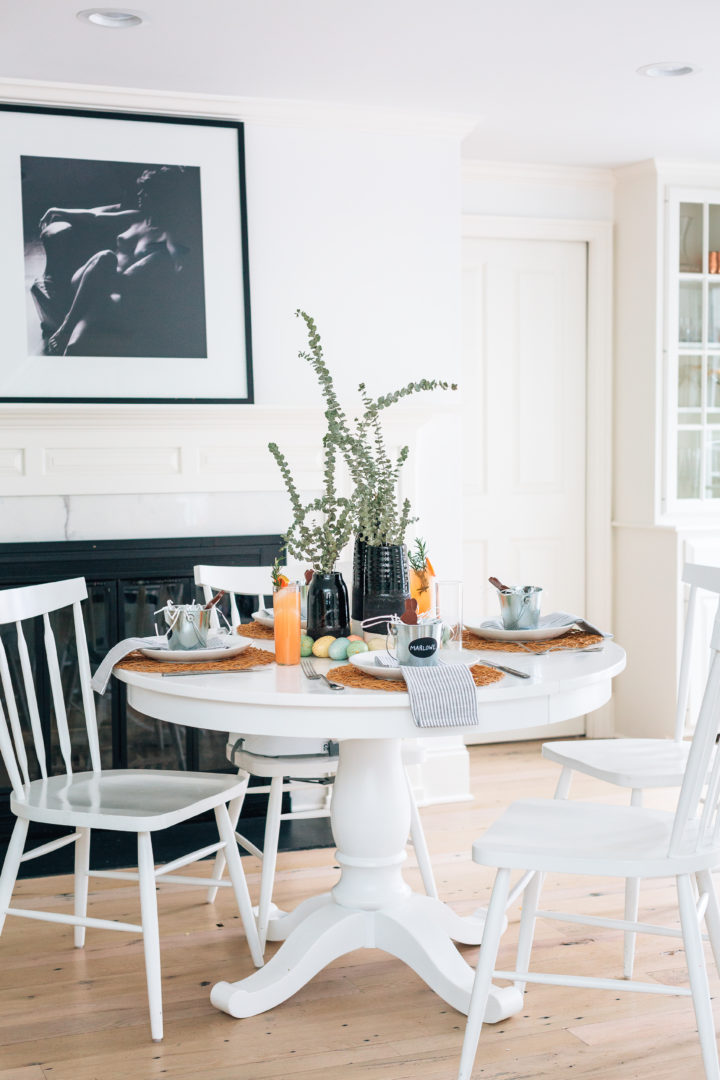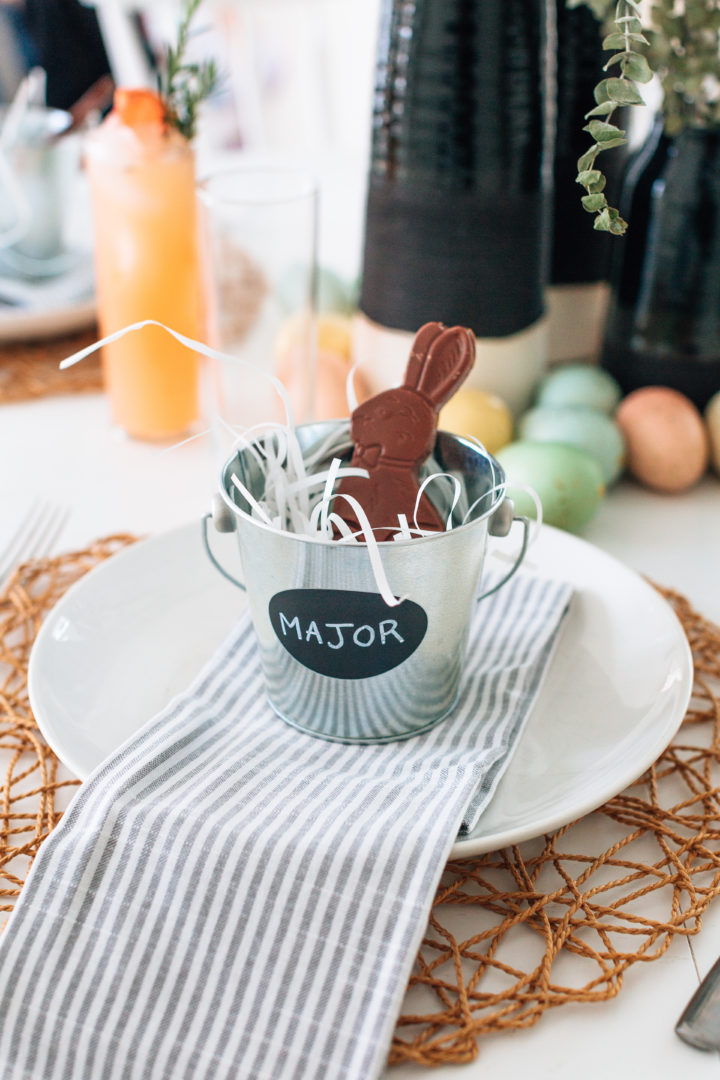 We usually host a lot of family and friends on Easter Sunday for dinner, so we eat in the dining room– but this year Kyle is working on Easter Sunday and so we don't have big plans.  I decided since it will just be the four of us for dinner that we could eat at the kitchen table whenever he gets home.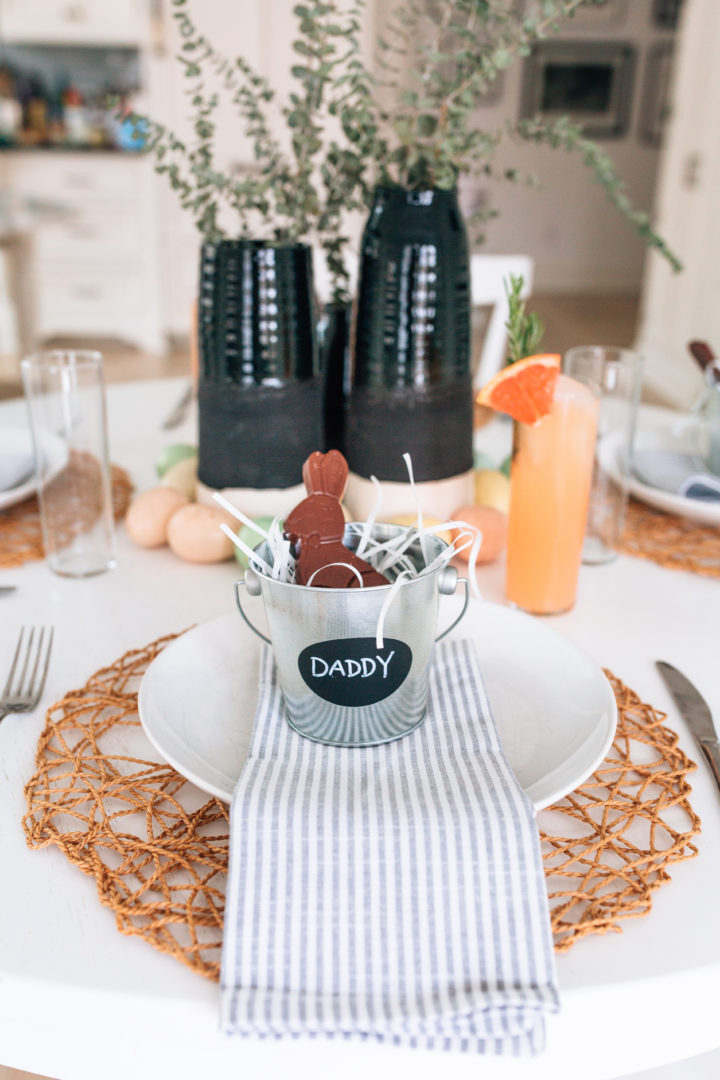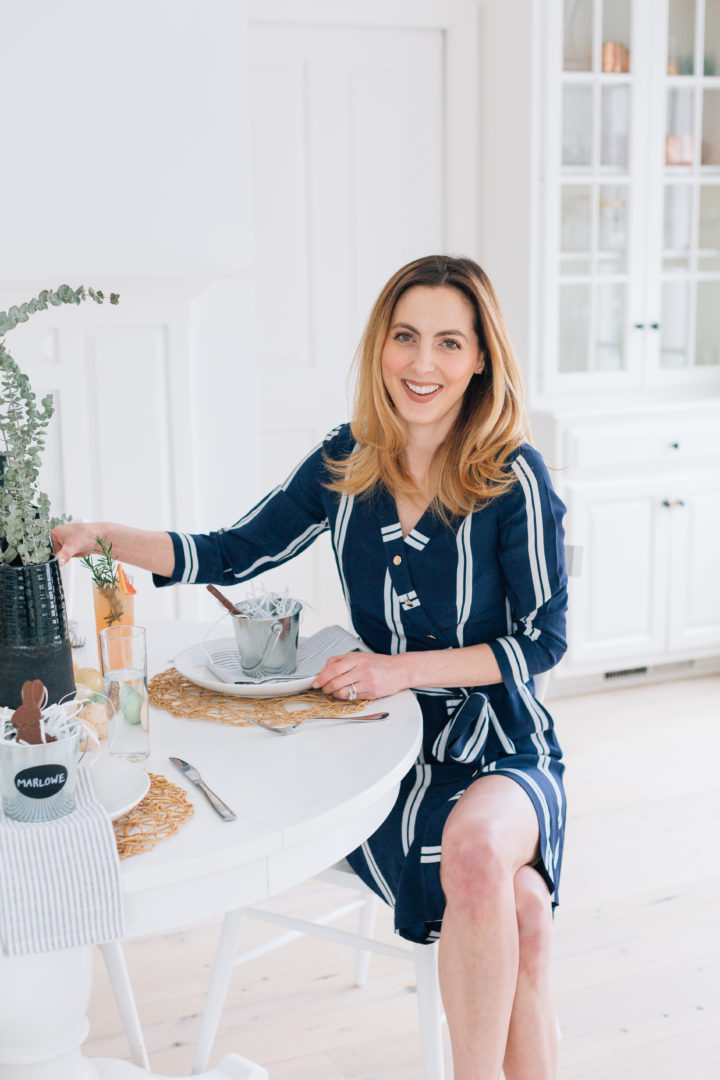 Having a bit of a smaller, more intimate table inspired me to do a fun but very minimal, tonal black and white and green table with little spring accents.  A sweet, striped napkin and pastel flecked eggs make the table Spring-ready, and metal baskets with chocolate bunnies serve as the perfect place cards.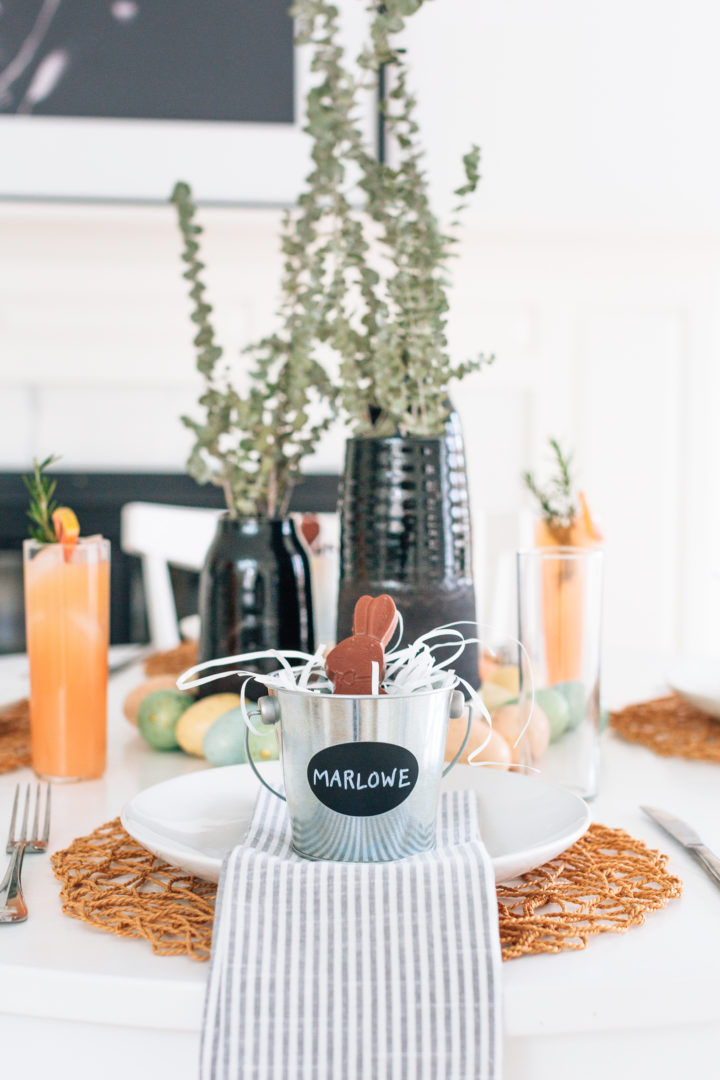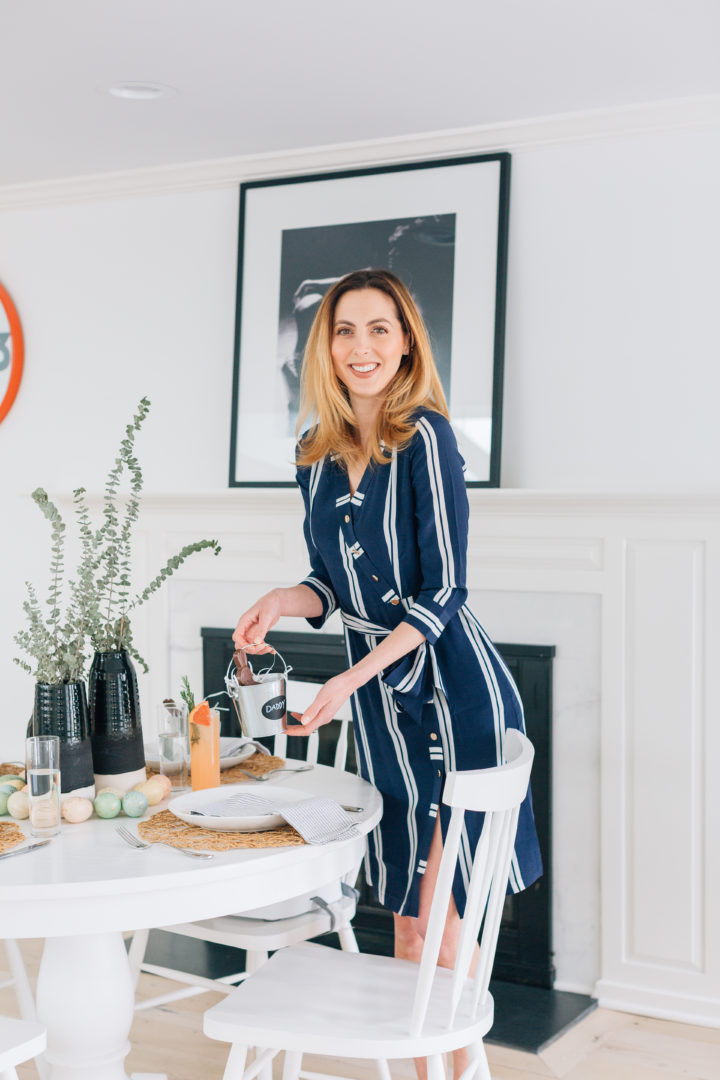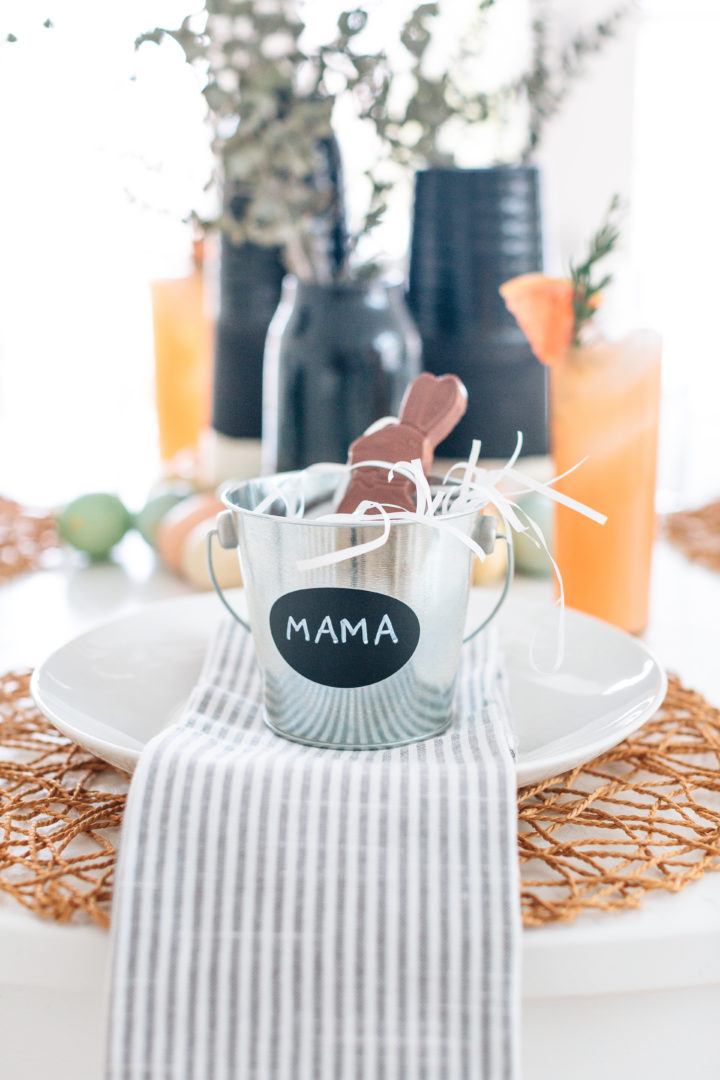 For Easter dinner, I always like to make my favorite grilled lamb chops  (it's become a bit of a tradition).  This year I'm pairing them with grilled asparagus, roasted potatoes, and fresh made sourdough bread.  Kyle and I will enjoy some Rosemary Grapefruit Refresher Cocktails.  I'm so looking forward to cooking a nice meal and sitting down all together for an early dinner.  If the whim strikes us earlier in the day, I may even make cupcakes or cookies with Lowie– Holiday baking has sort of become our thing.  LOL. 
I hope you enjoy a beautiful Easter with the ones you love!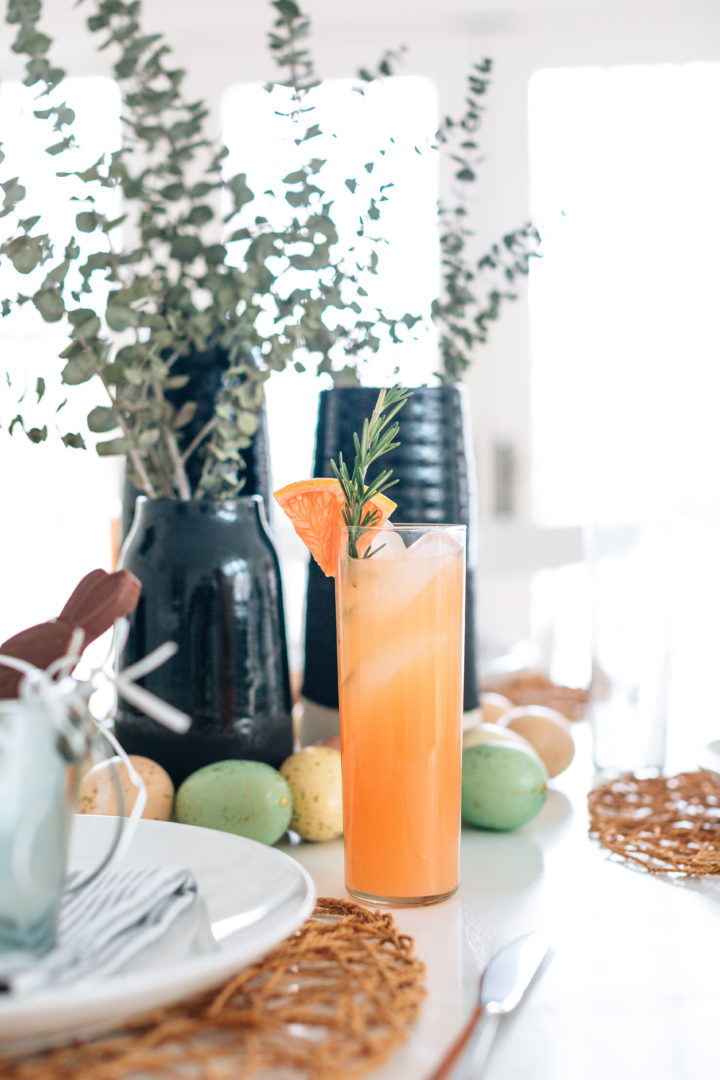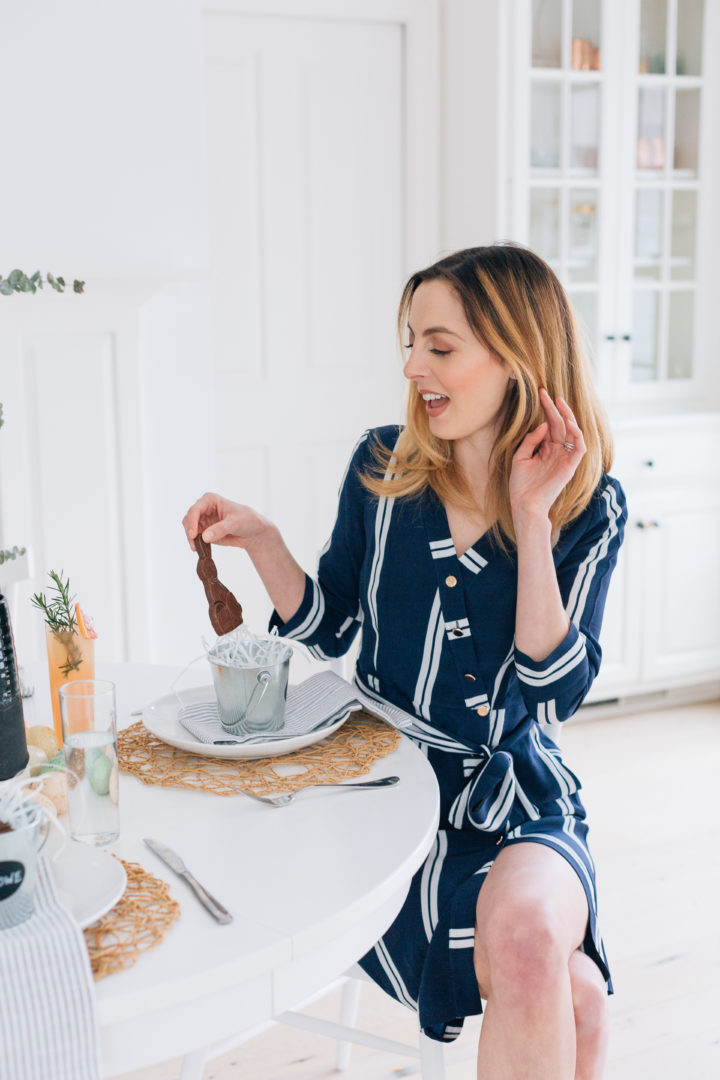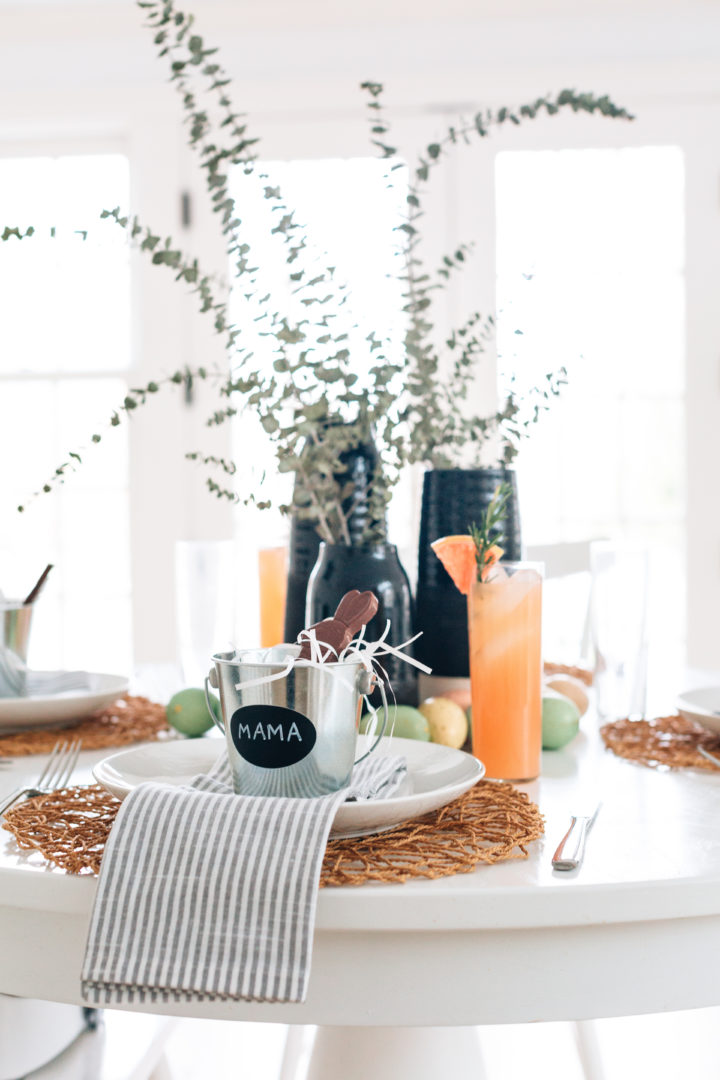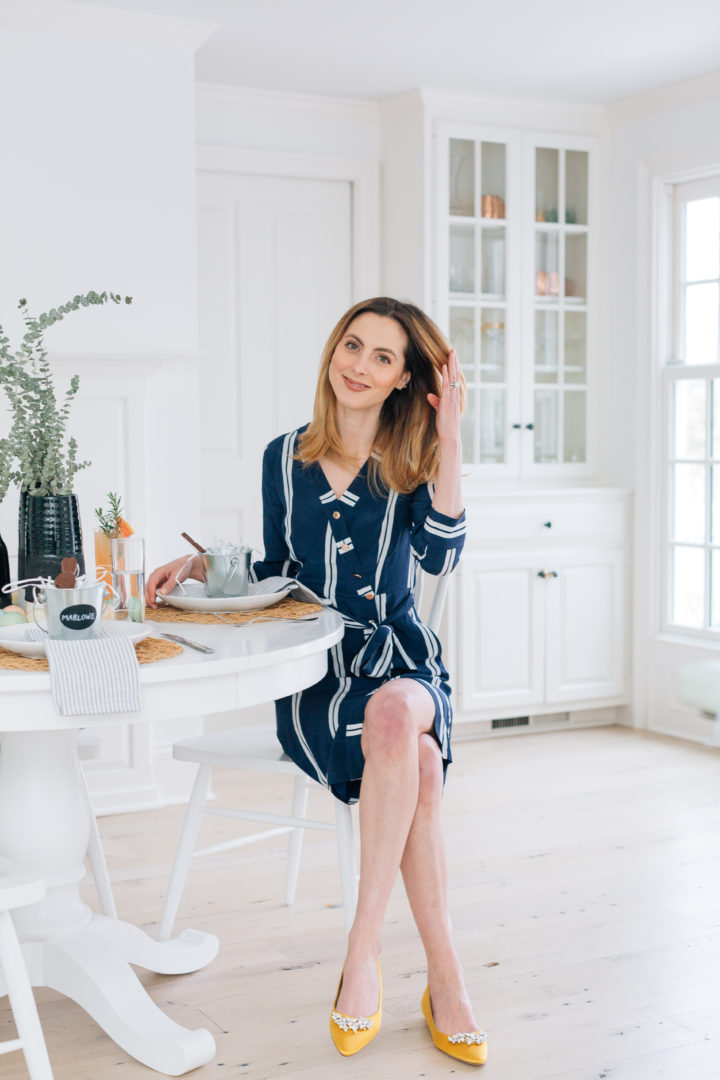 Shop The Post…

Photographs by Julia Dags
My dress is by Frances Austen Silk.