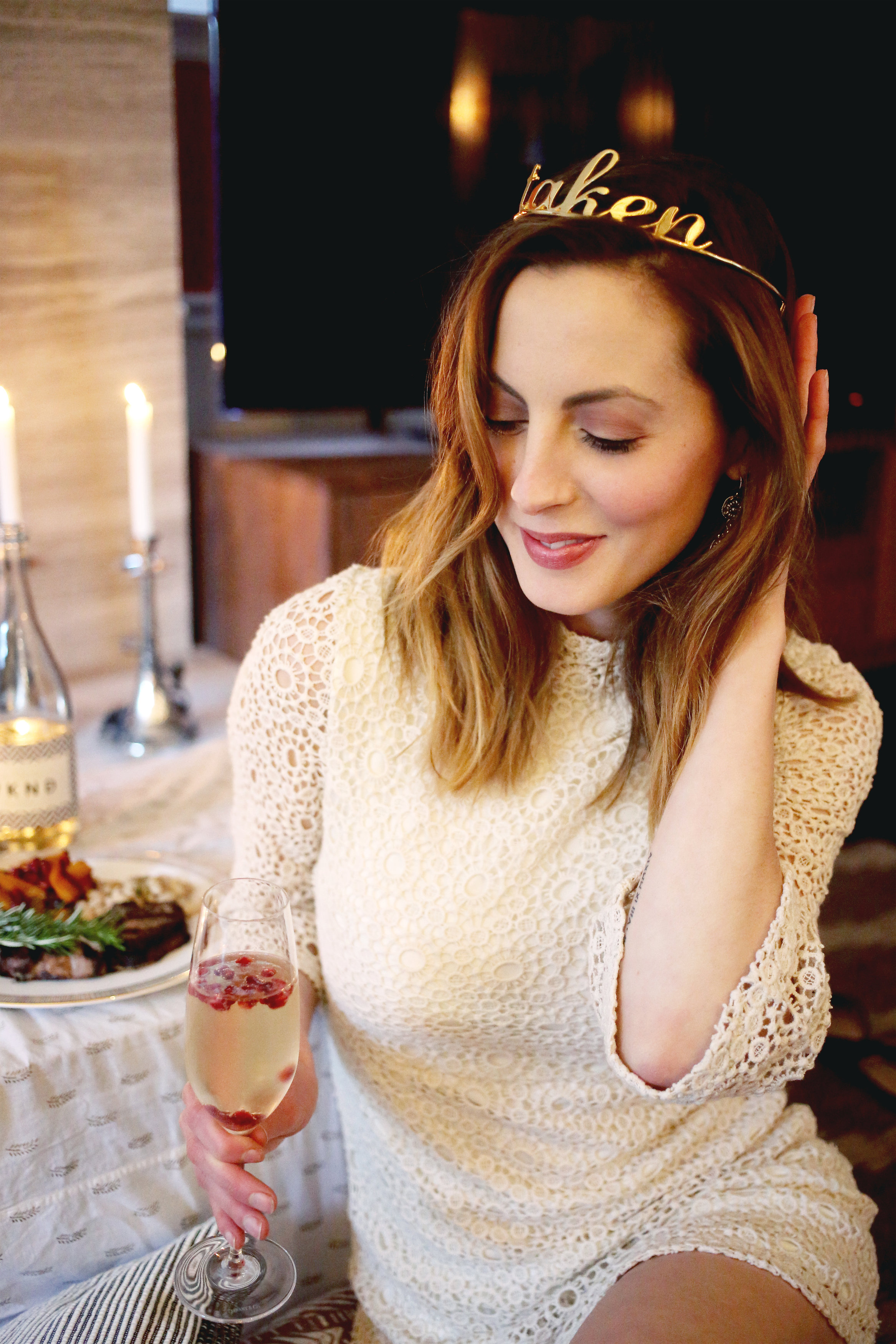 Having a reason to stay in on Valentine's Day (I have a toddler, I can think of 100 reasons) isn't an excuse not to celebrate!  Whether you're parents with kids and no Vday babysitter, a couple of homebodies, or trying to save your cash, I am showing you a great way to keep the dinner yummy and the vibes romantic.  Get your groove on right in your own living room!
First, we're going to set the mood with some comfy pillows.  If you have a coffee table in your living room, you can cover it with a pretty table cloth, light some candles, and spark up the fireplace! A great meal is really the cherry on top here.  This Valentine's day, I've created a menu that showcases the Pomegranate– the ancient Fruit Of Love, as well as Rosemary– a powerful de-stressing herb! Pomegranates are thought to have an aphrodisiac effect, as well as strong antioxidant properties.  Cook up this menu, and hunker down with your Honey for a night that will never be disappointing.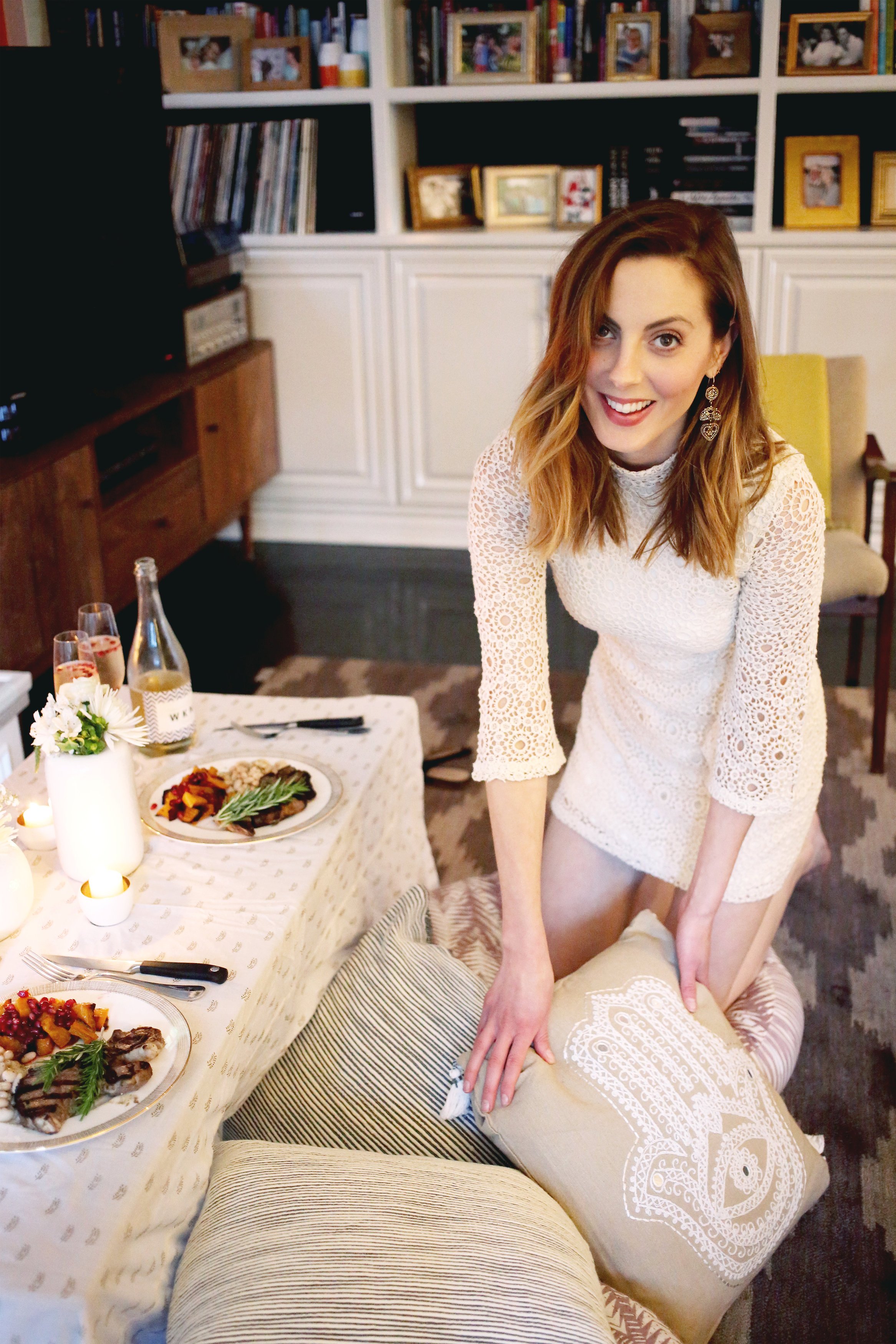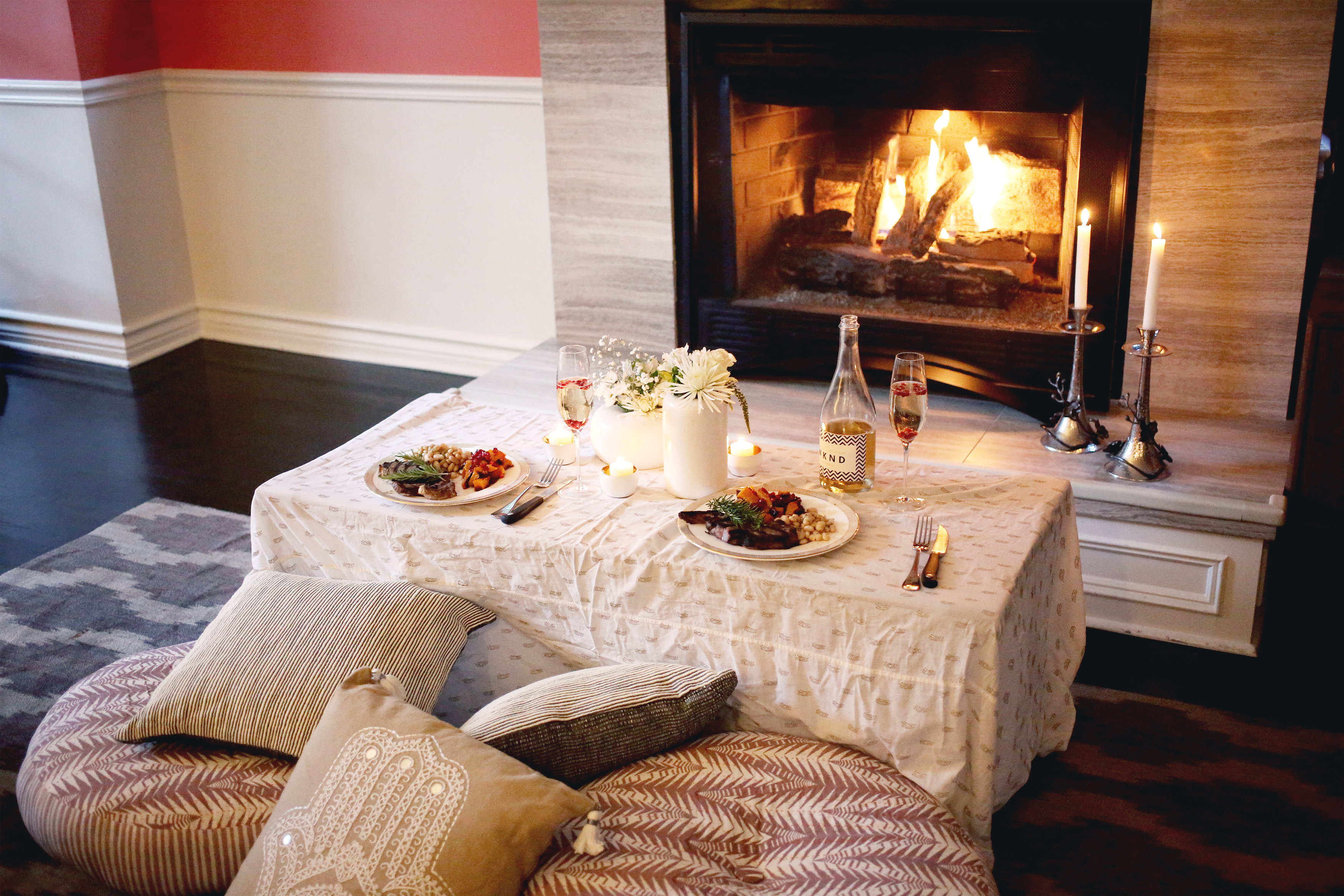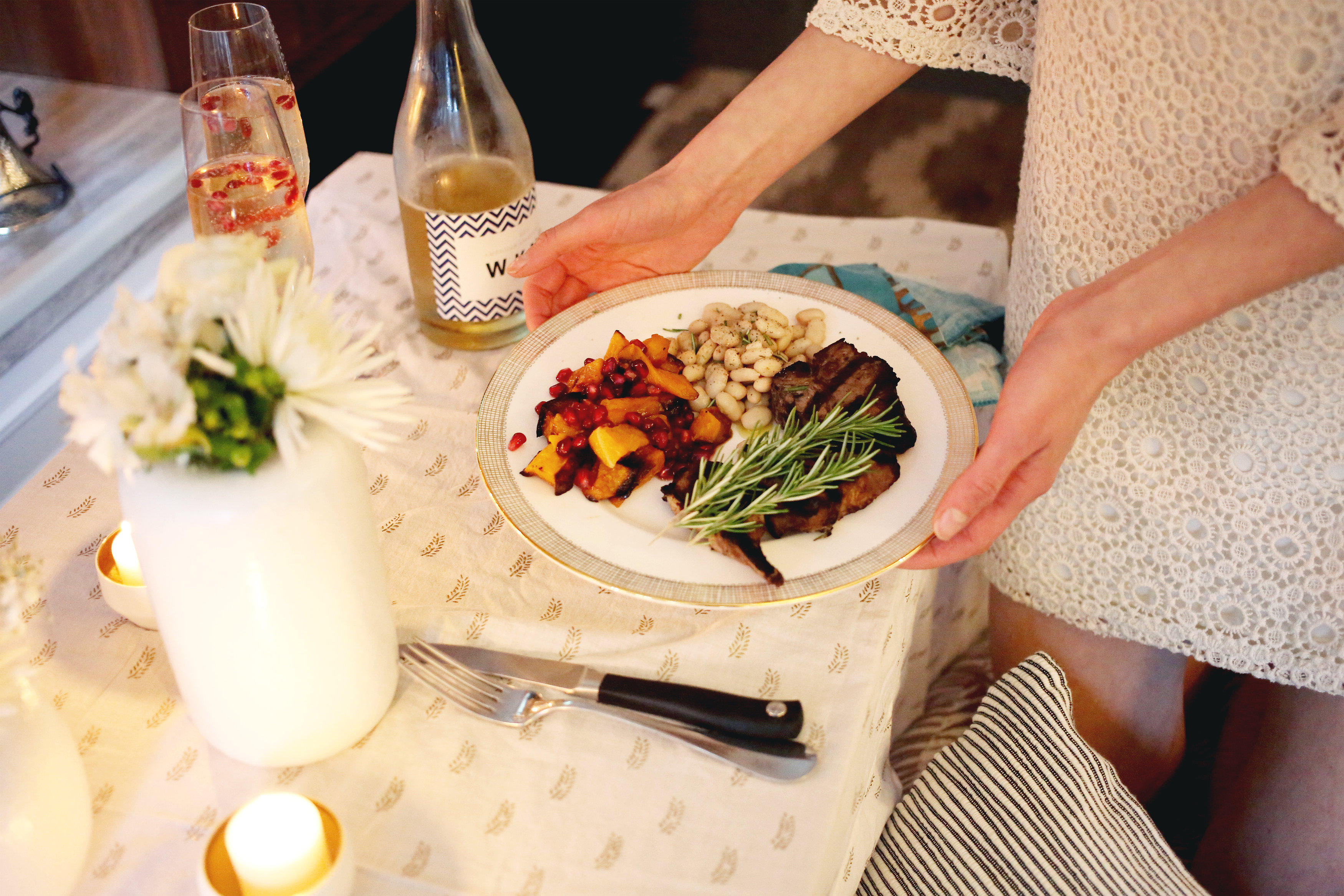 Rosemary Marinated Lamb Chops  (Serves 2)
4 loin cut Lamb Chops
2 sprigs Rosemary, stem removed and finely chopped
4 Table spoons Extra Virgin Olive Oil
4 Anchovy fillets
3 cloves Garlic
1/4 teaspoon Salt
1/4 teaspoon ground Black Pepper
In a baking dish, combine all the ingredients besides the lamb chops.  With the back of a spoon, mash the anchovy fillets in to the oil until they form a paste with the other ingredients.  Add the chops to the baking dish, and coat well with the marinade paste.  Cover dish with plastic and refrigerate for at least two hours or up to overnight.  When ready to cook, preheat a grill or grill pan to high.  Brush with oil.  Remove chops from marinade, discarding additional marinade.  Grill the lamb chops, approximately 5 minutes on each side for medium.
Sautéed White Beans
1 can White Beans (aka Northern Beans) drained and rinsed
1 Teaspoon chopped fresh Rosemary
1.5 Tablespoons Extra Virgin Olive Oil
Set a sautée pan to medium-high heat.  Add the Olive Oil and Rosemary to the pan, and cook until fragrant, about one minute.  Add the beans, and cook, stirring continuously, around three minutes.  Season to taste with salt and pepper
Roasted Butternut Squash with Pomegranate Dressing
1 Butternut Squash, skin and seeds removed, cut in to 1 inch pieces
2 Tablespoons Extra Virgin Olive Oil, plus 1 Tablespoon for dressing
Salt and Ground Black Pepper
1/4 cup Pomegranate Seeds (dressing)
2 Teaspoons Honey Mustard (dressing)
1 Tablespoon fresh lemon juice (dressing)
Preheat the oven to 400 degrees.  In a bowl, toss the Squash pieces with 2 Tablespoons Extra Virgin Olive Oil, and sprinkle generously with Salt and Ground Black Pepper.  Lay the pieces out on a large baking sheet, and roast in the oven until cooked through and starting to brown, about 25 minutes.  Remove from the oven and allow to cool for a few minutes while you make the dressing.
To make the dressing, whisk together the remaining 1 Tablespoon Extra Virgin Olive Oil, Honey Mustard, and Lemon Juice.  Season with Salt and Pepper, and then fold in the Pomegranate seeds.  Toss the Squash pieces with the dressing, and serve warm.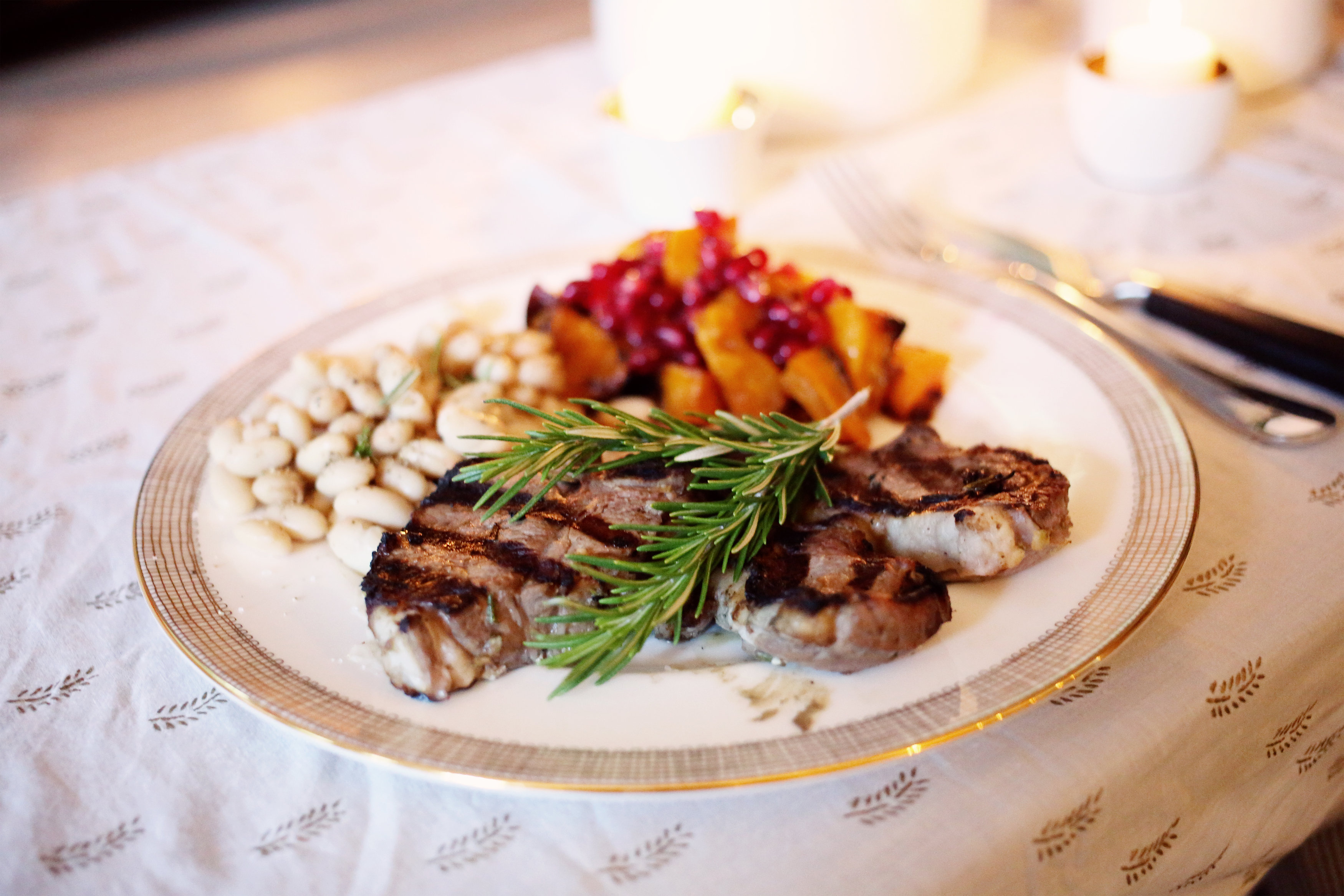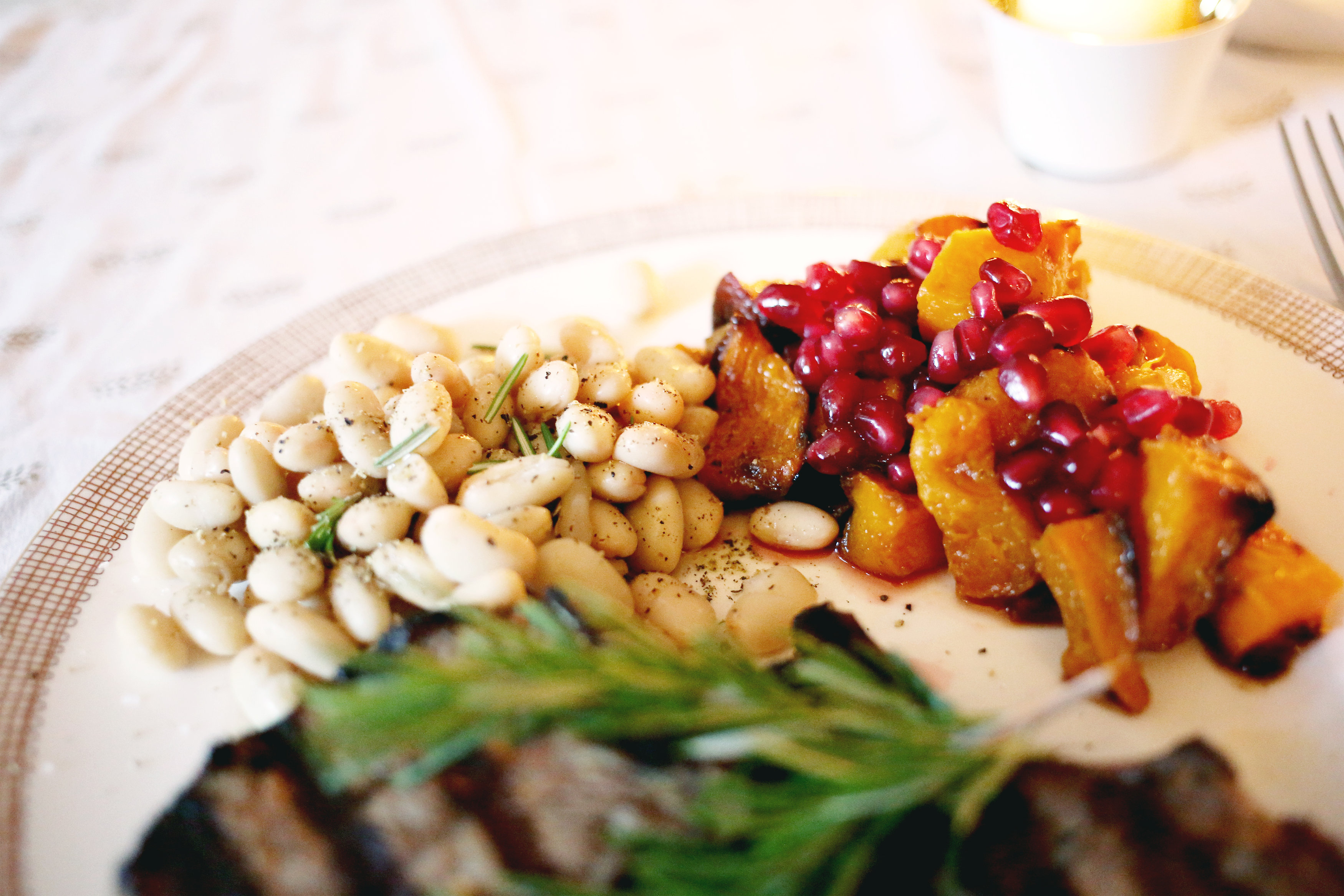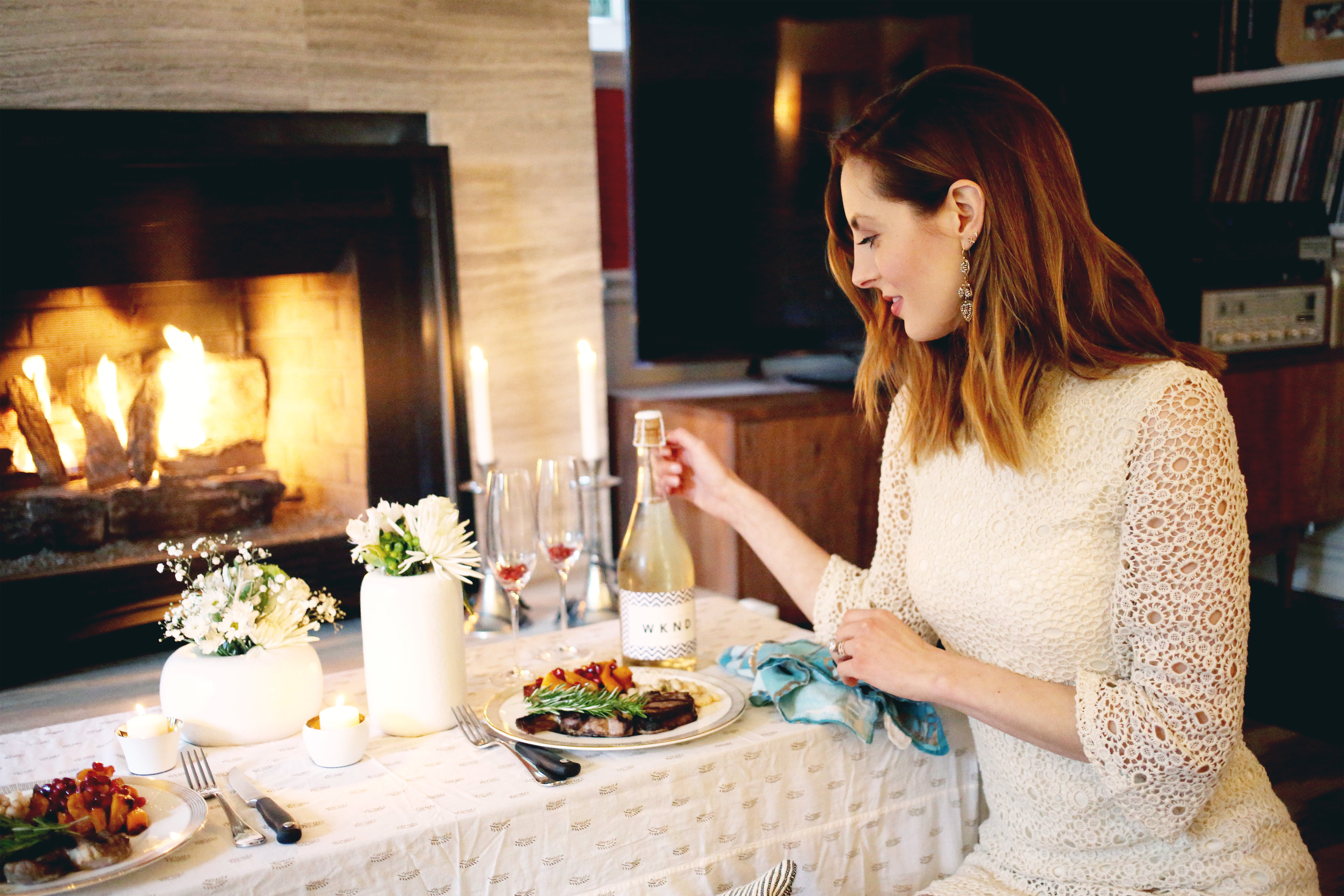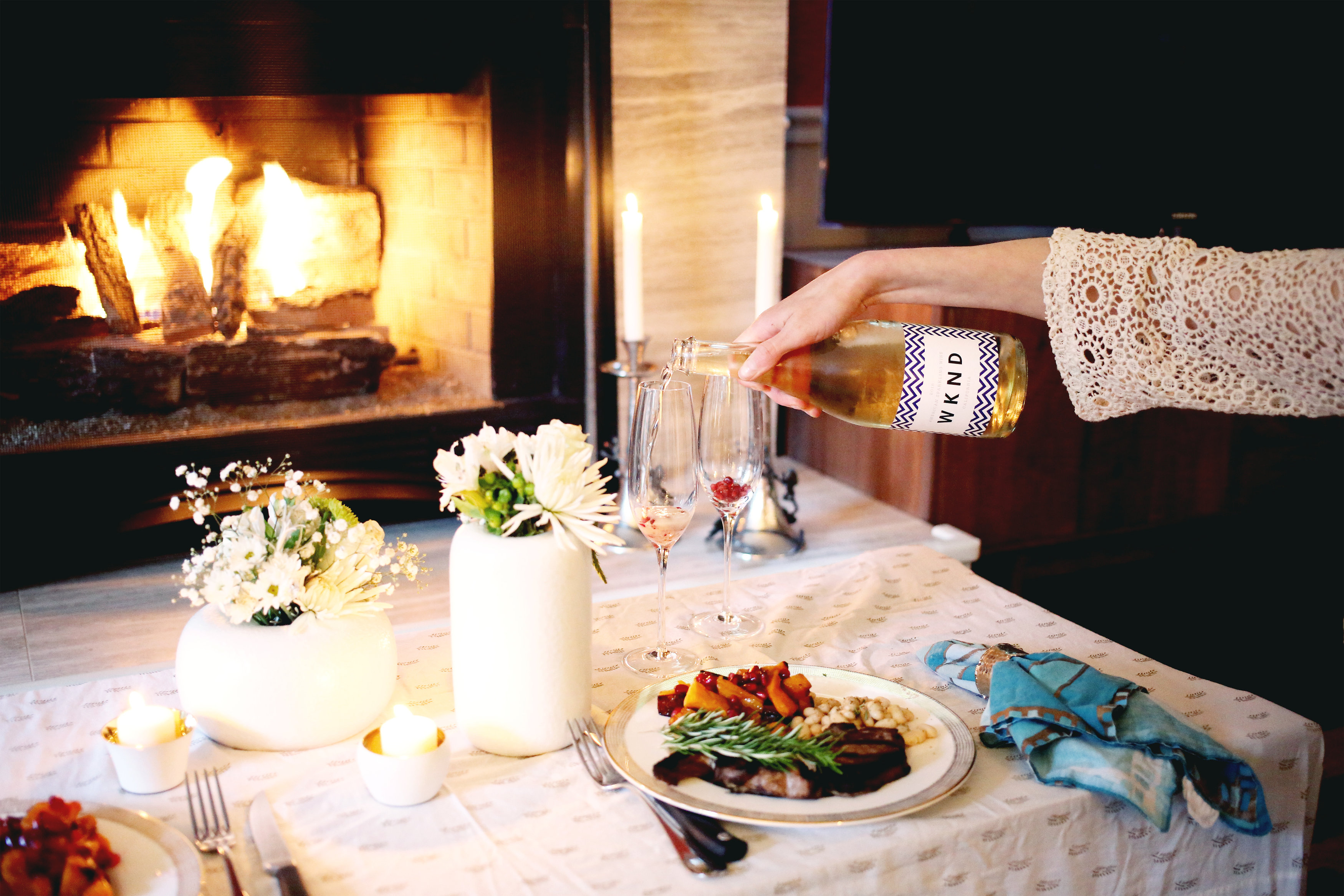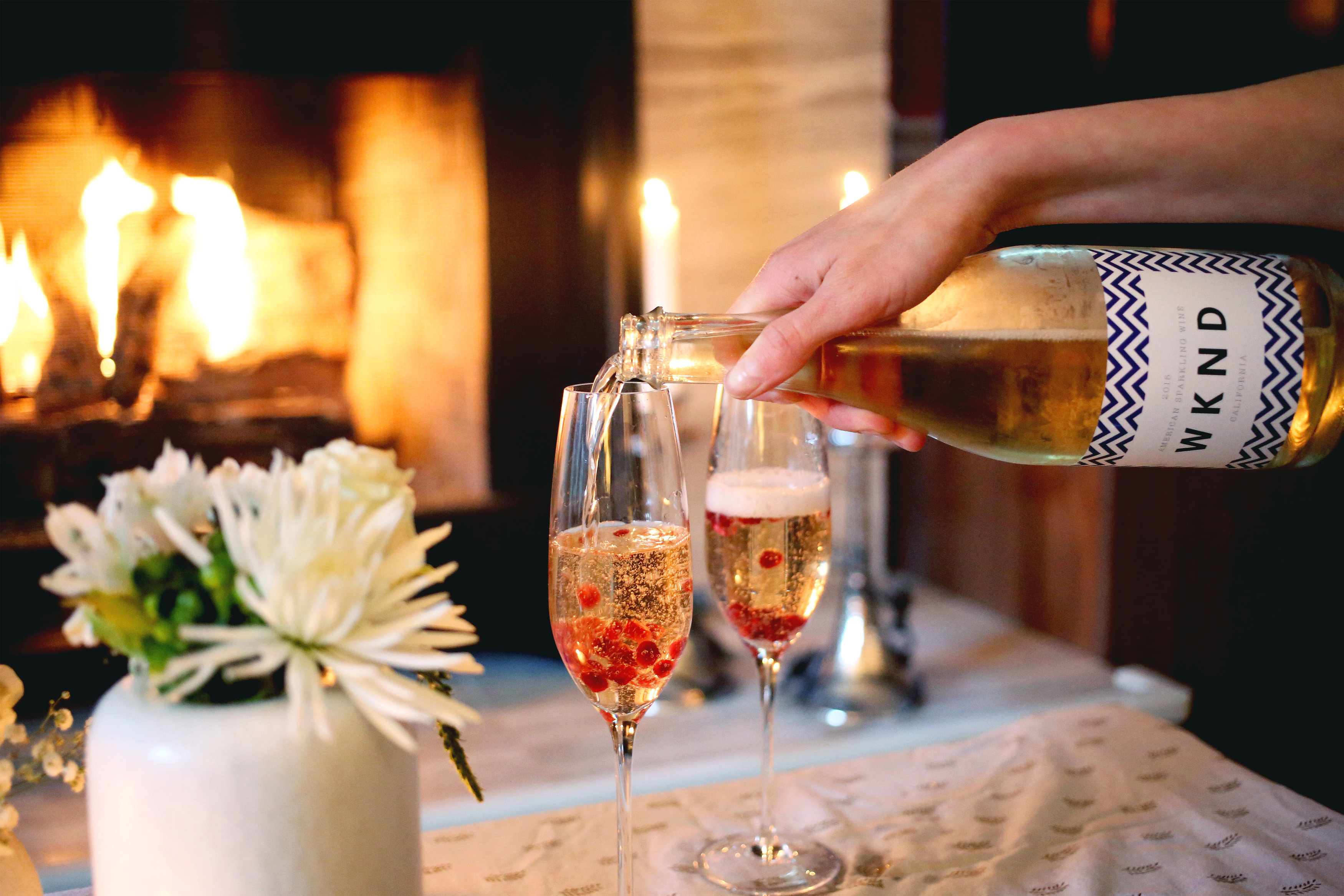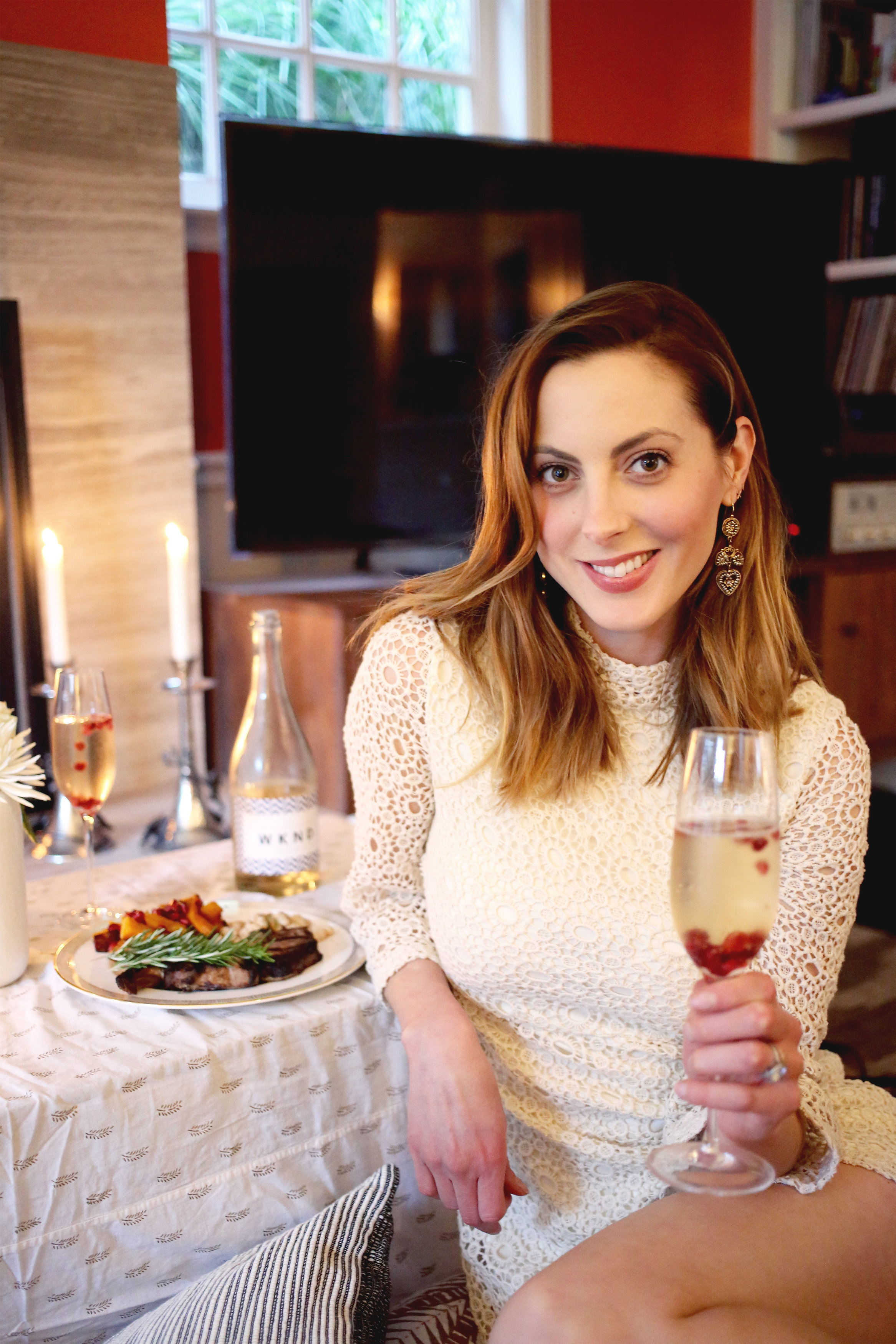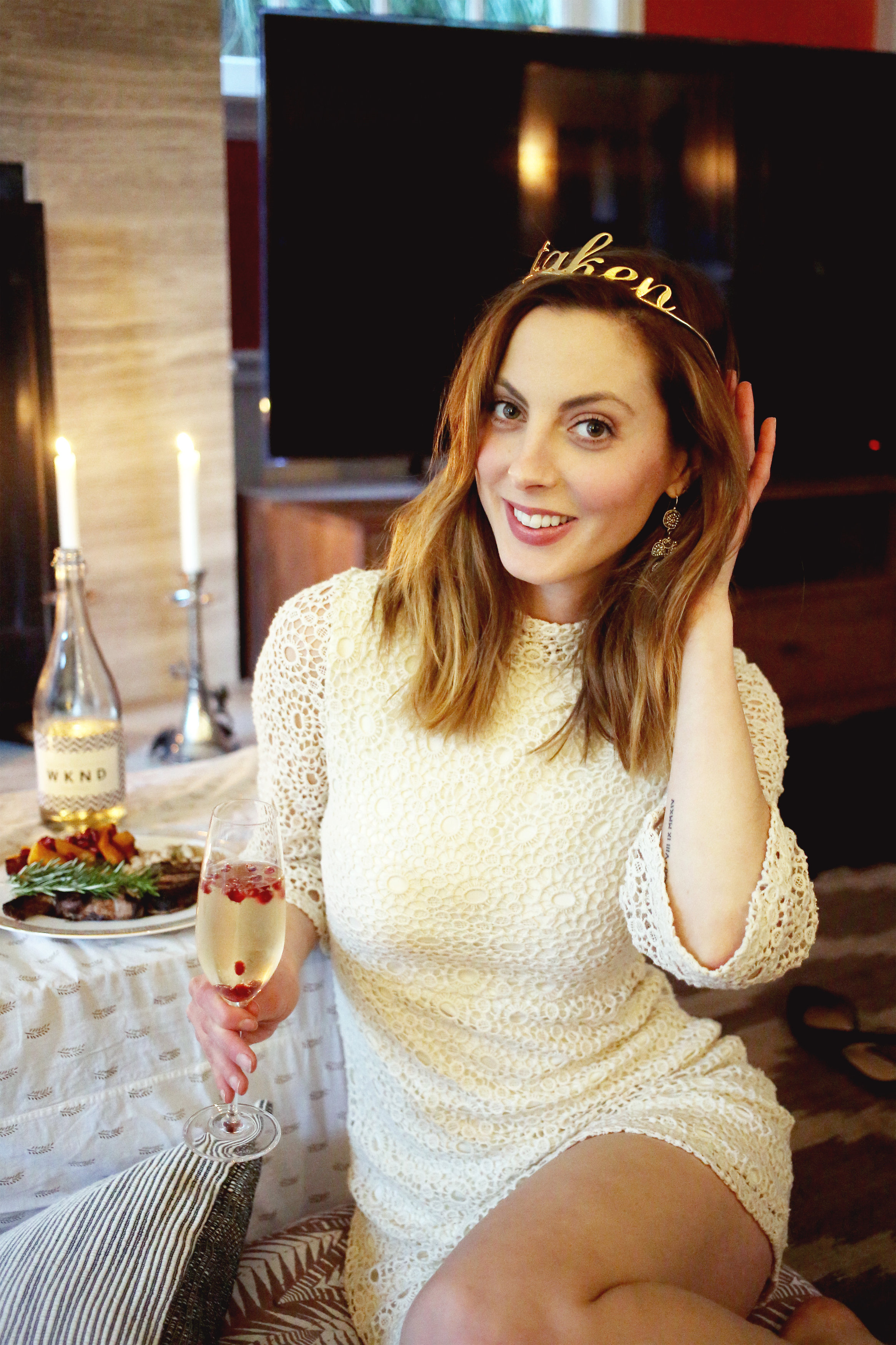 Do you have plans to stay in this Valentine's Day?? Are you cooking or ordering in food? I'd love to hear about how you'll make the most of the holiday with out leaving the house!
xoxo
EAM
**Taken Tiara by Amber Sakai