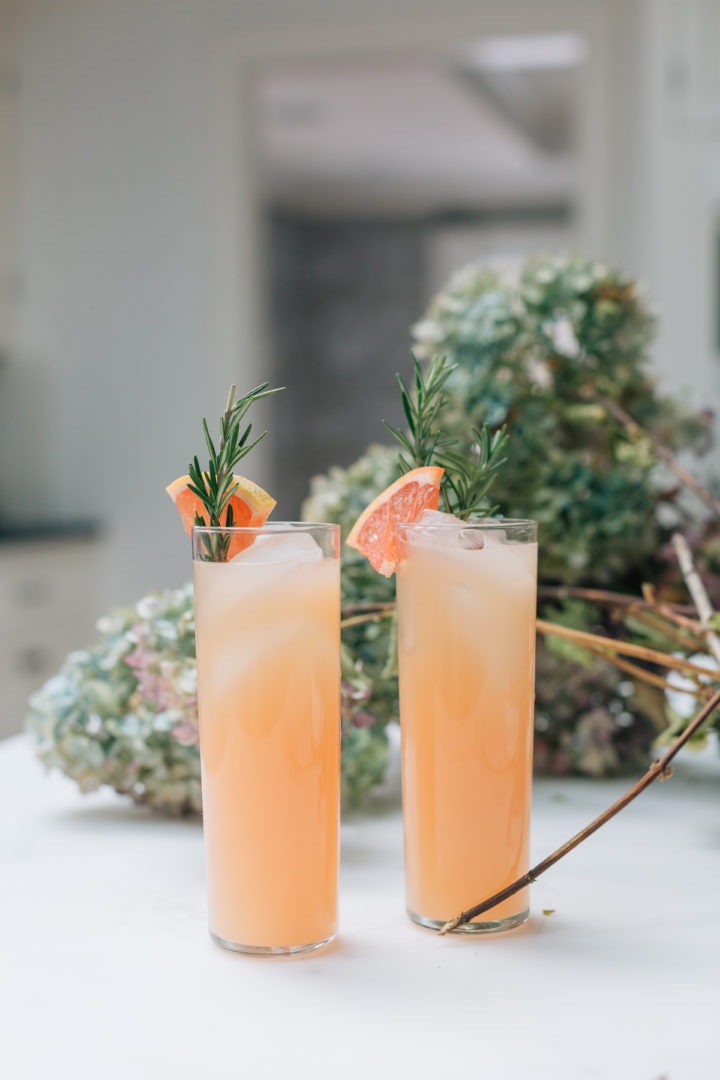 Kyle and I have been working on our cocktail-making skills these past cold, long Winter months (lots of indoor Date Nights!) and we've definitely collected a few favorites. For Spring, I'm loving this Rosemary Grapefruit Refresher. It's so yummy and light, and it works for brunch or dinner time sipping. I just love how the herbal notes of the rosemary mix so well with the citrusy burst of grapefruit and soda. You could even leave out the booze for a nice Mocktail twist. I'm serving these as part of my Easter Dinner this year!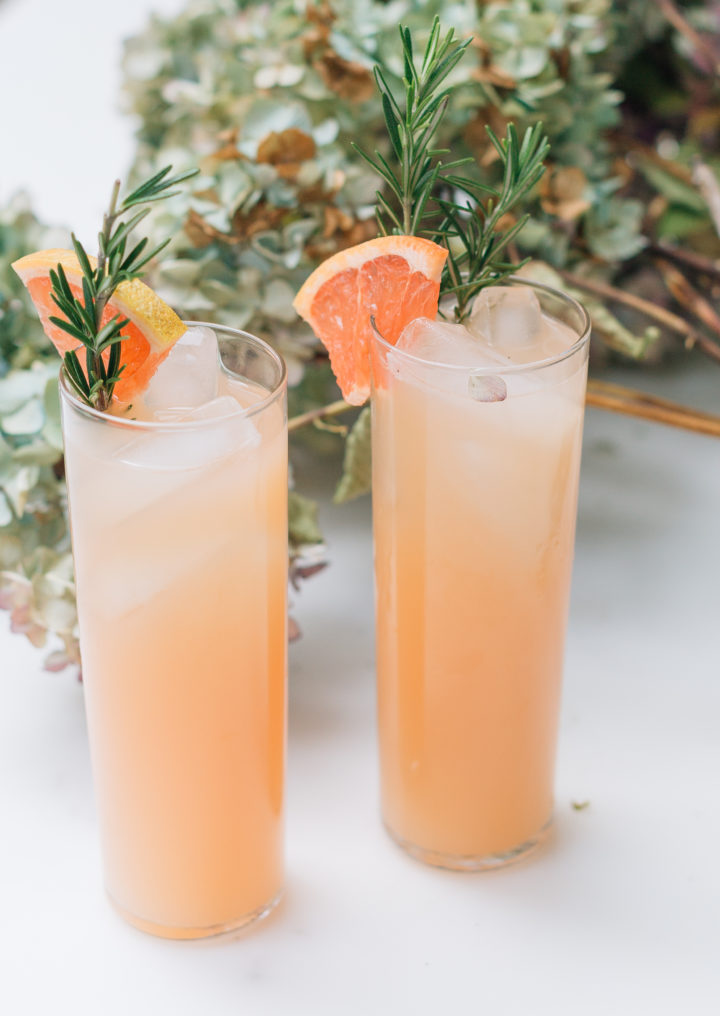 Ingredients…
2-3 oz Gin or Vodka (I drink it with Vodka myself!)

3 oz Grapefruit juice (even better fresh squeezed)

Club Soda

Rosemary Sprig, for garnish
Recipe…
Combine first 3 ingredients in a cocktail shaker with ice. Shake vigorously to combine. Pour in to a Collins glass filled with ice. Top with soda and garnish with Rosemary sprig. Enjoy responsibly!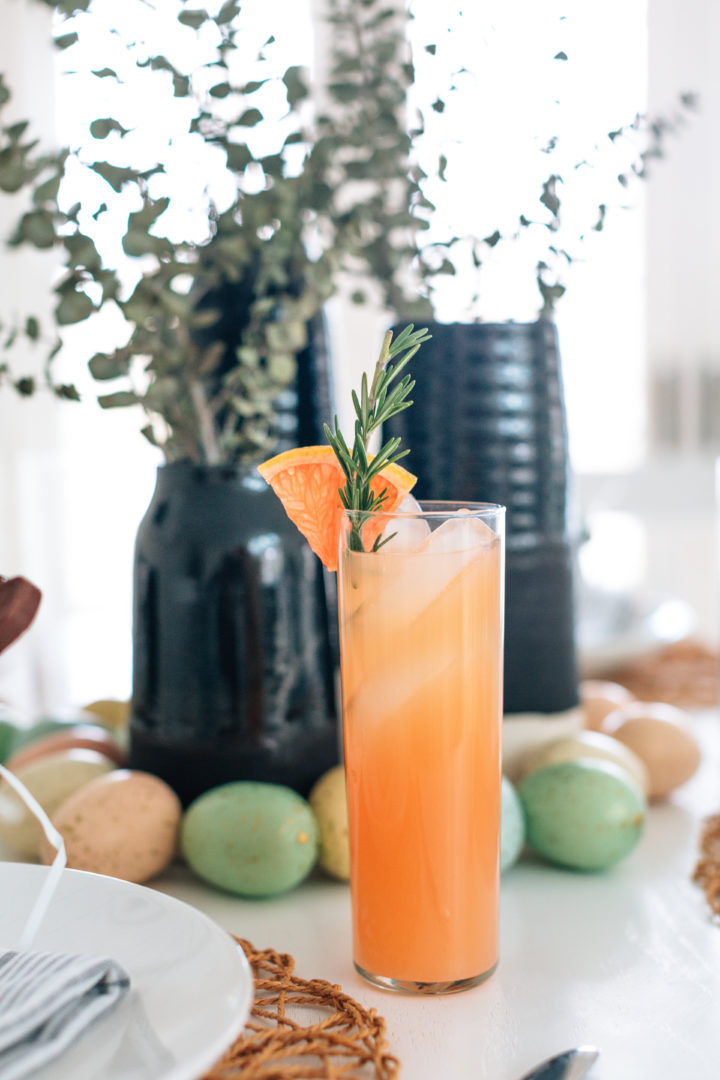 Photographs by Julia Dags