The following content may contain affiliate links. When you click and shop the links, we receive a commission.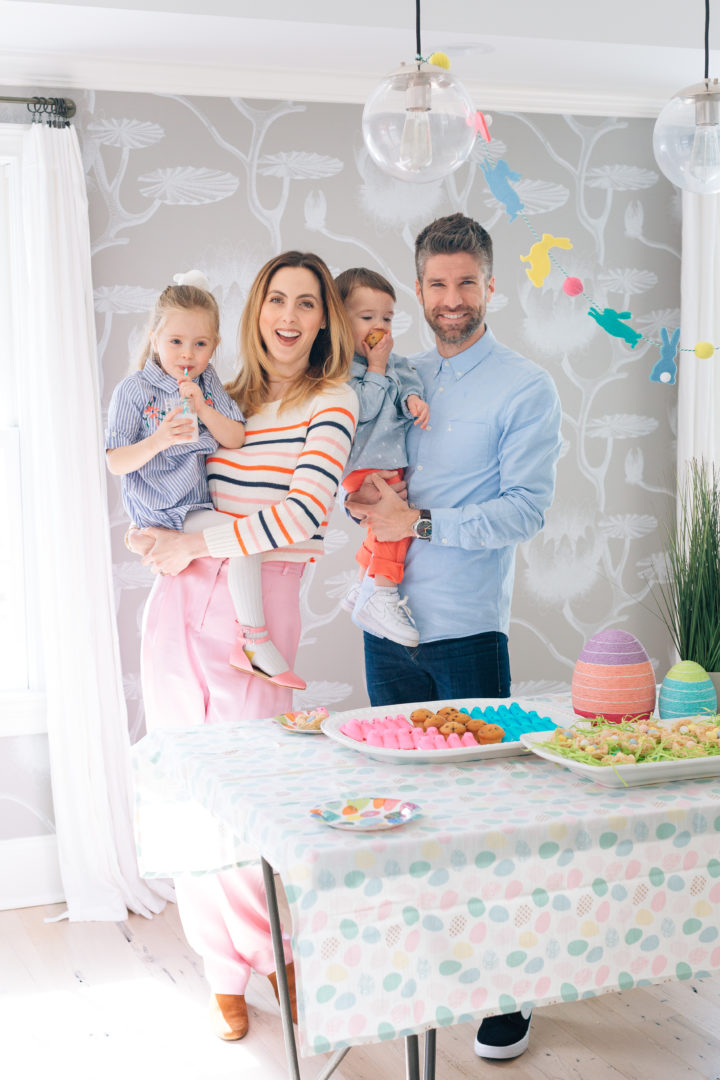 Kyle and I have always loved entertaining at our home, and since having children it's been fun to find creative ways to make memorable experiences for our kids and their friends! I always feel like it's a festive way for adults to get together during the day without having to book a sitter…and creating an activity for our kids all at the same time. Two birds with one stone! This year I'm throwing an Egg Hunt Party!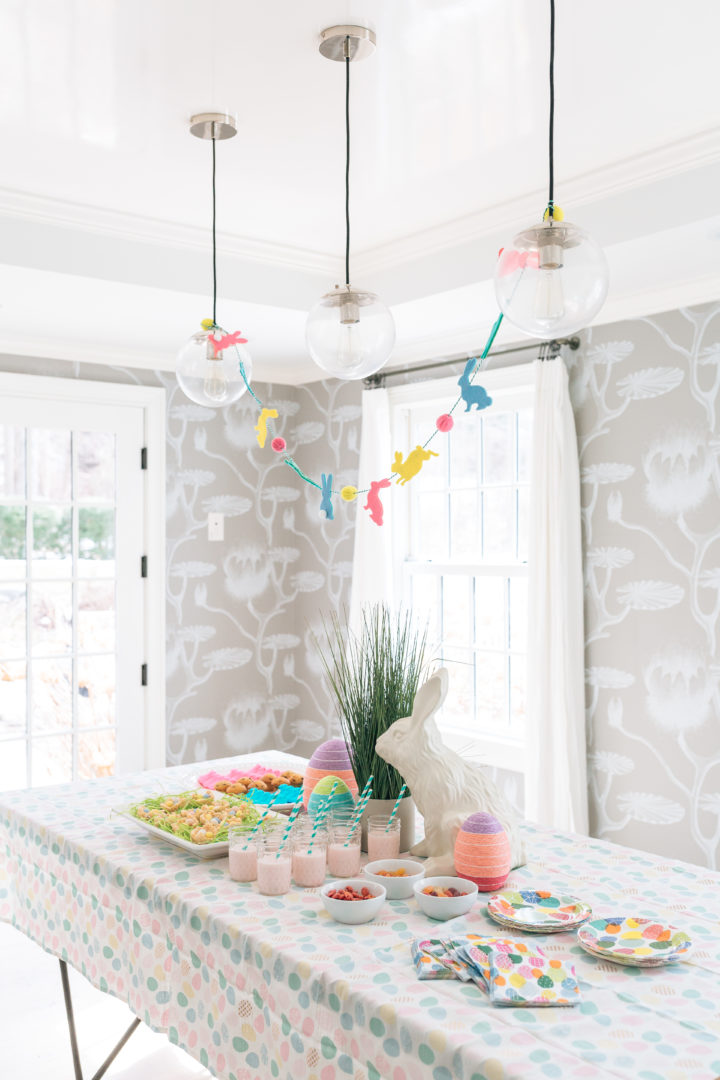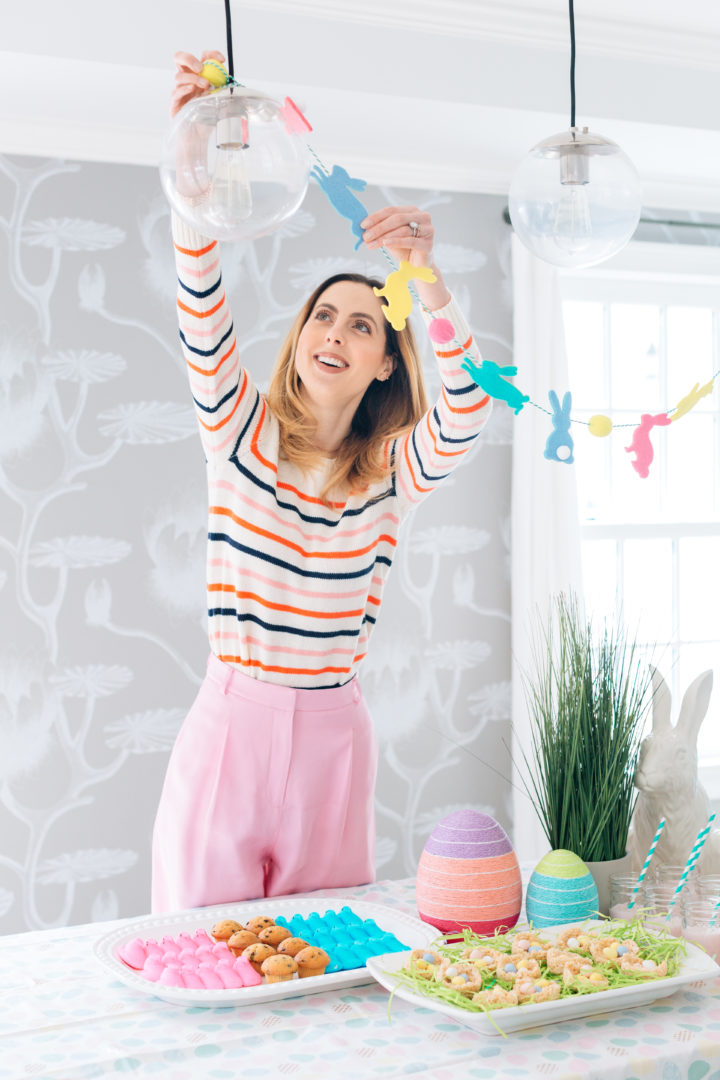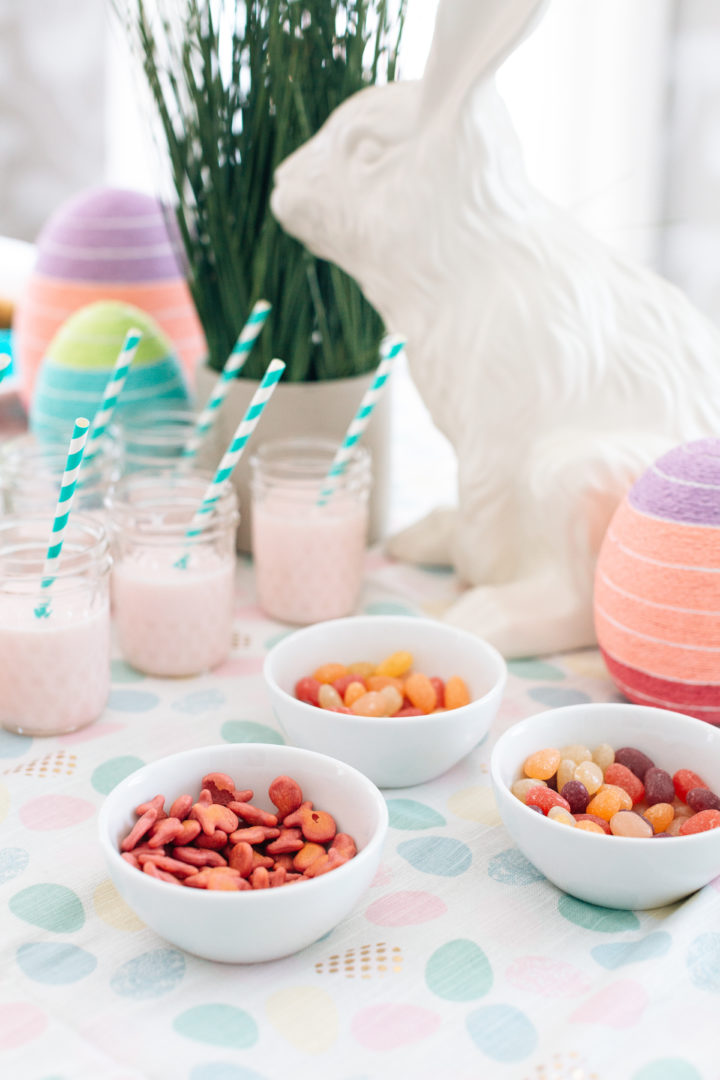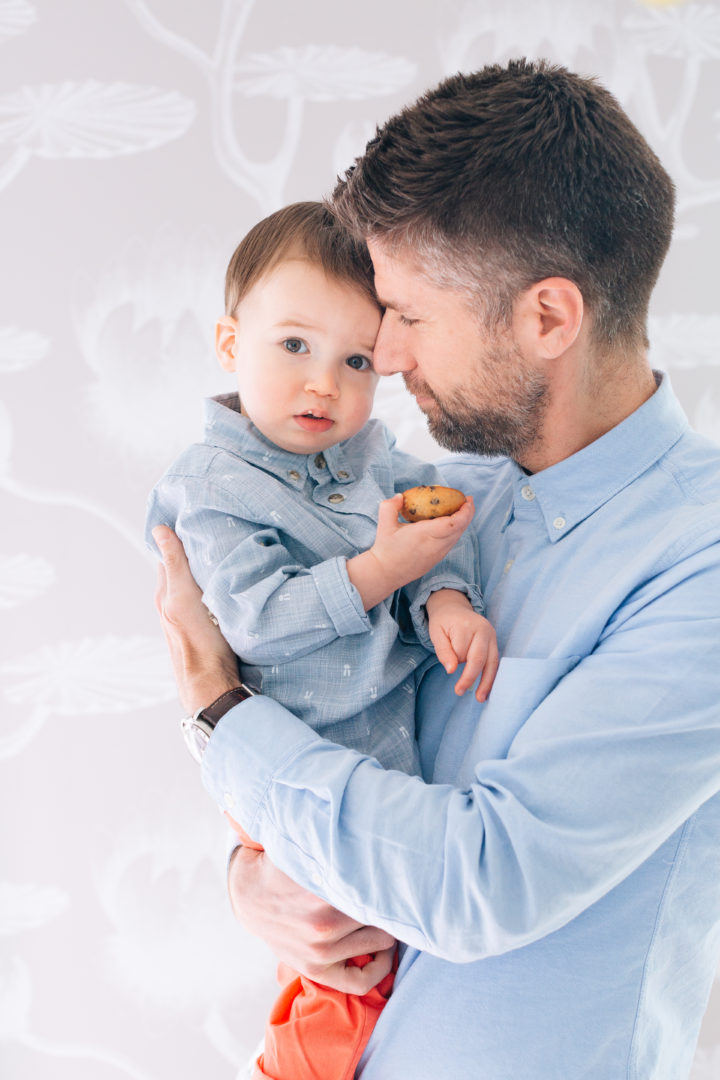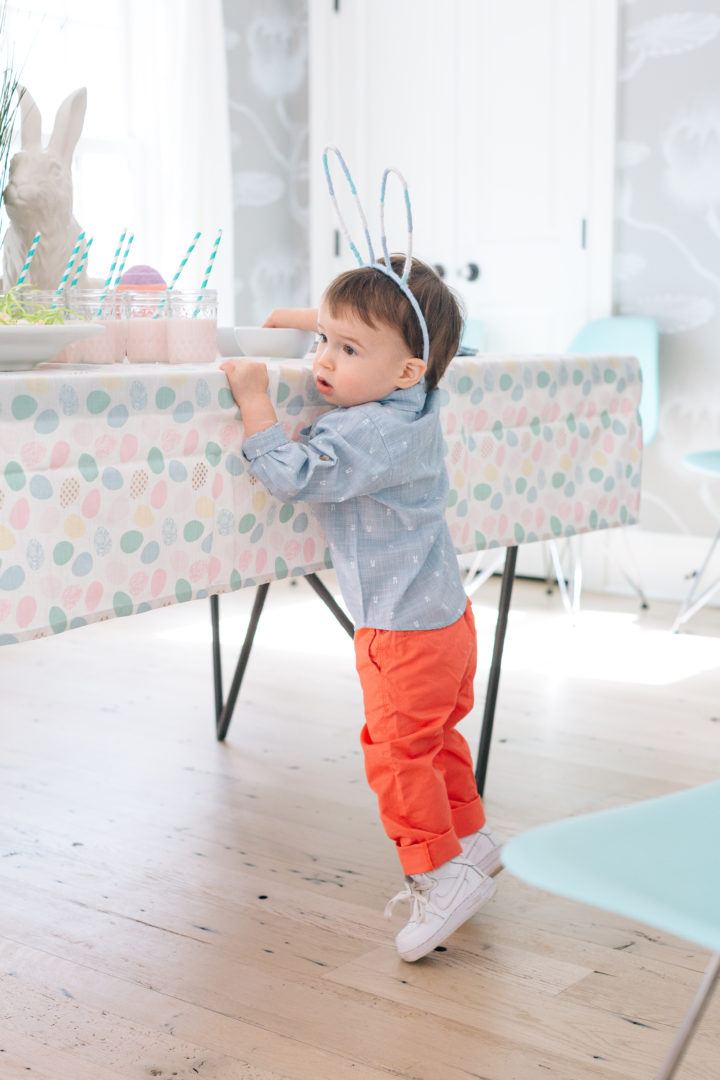 We are having our Egg Hunt party on the Saturday before Easter, with some local friends and their kids.  I'm filling about 200 plastic eggs with candies, jelly beans, Easter M&Ms, and even scattering some toys in to a bunch of them.  Then we will hide them all over our yard, with some planted in more obvious places for the littlest kids and toddlers, and others a bit more challenging for the older ones.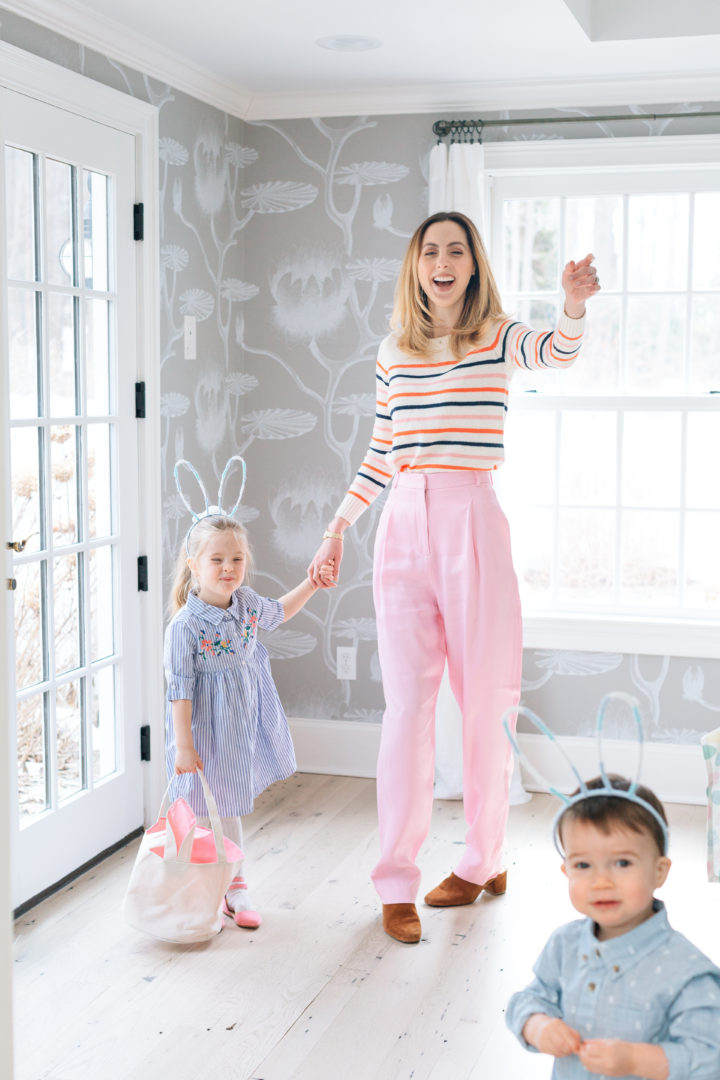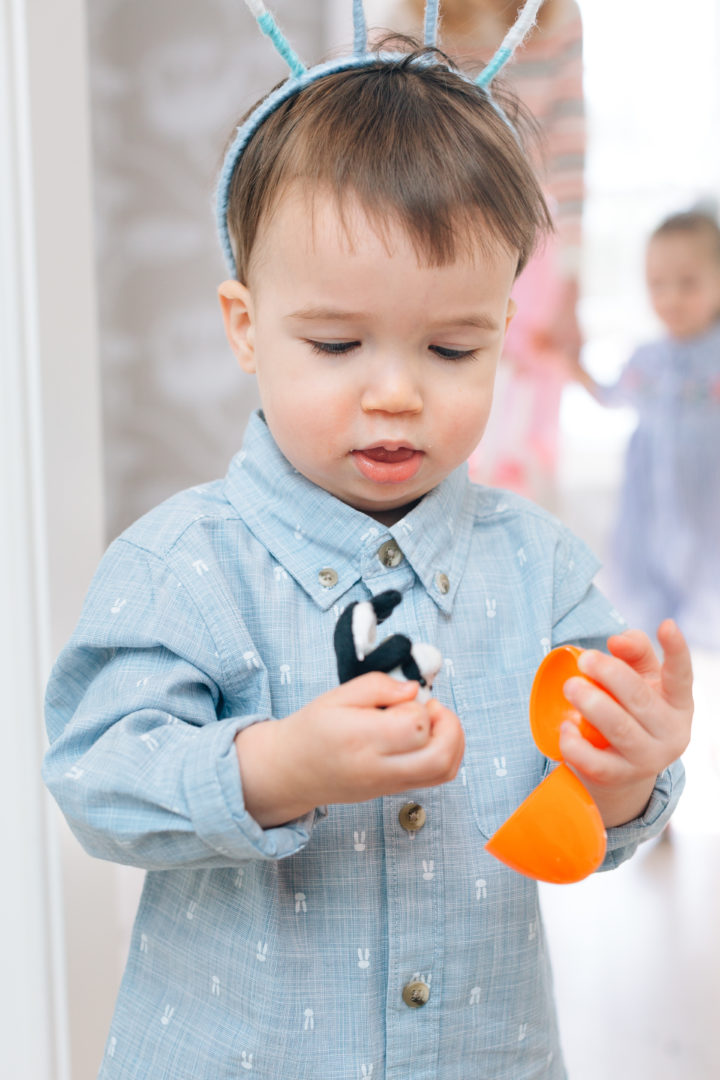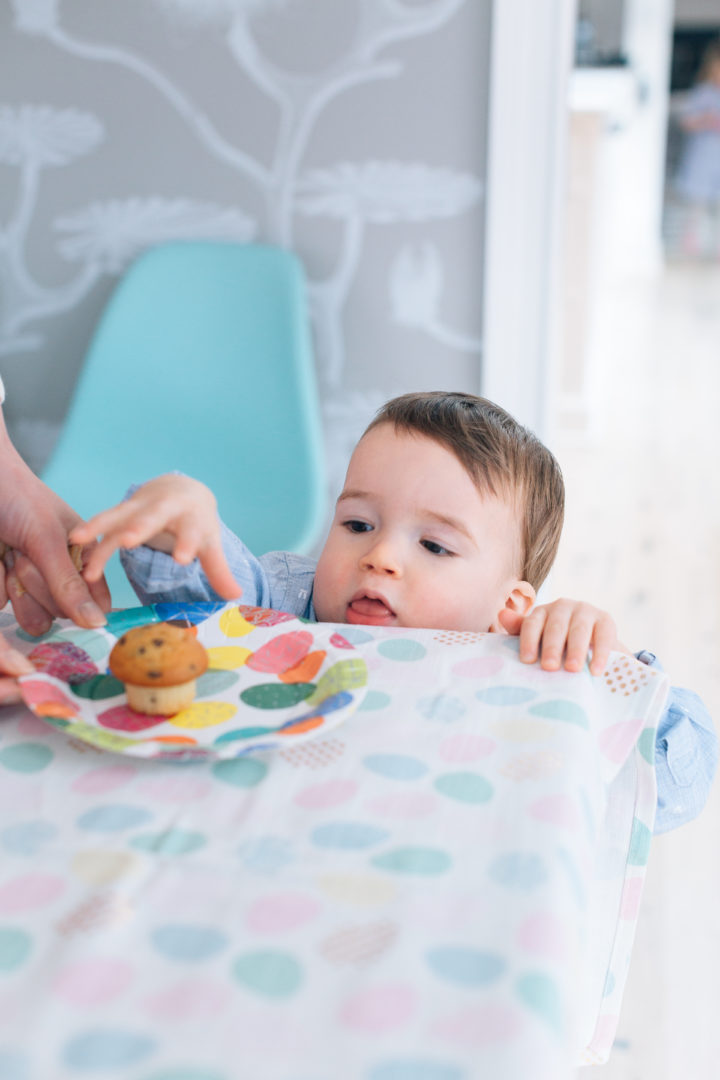 You can't have a party without food and drinks, and for my Egg Hunt party I'll be serving some fun afternoon sweet treats! I love all the pastel colors in the aisles these days, and I decided to offer an assortment of snacks alongside some pretty little Krispie treat nests with chocolate Cadbury mini eggs inside! They were so easy to make and turned out so adorably– these are definitely staying on my Easter entertaining list for years to come!  I'll be serving Rosé and beer for the grownups, and strawberry smoothies and lemonade for the kiddos.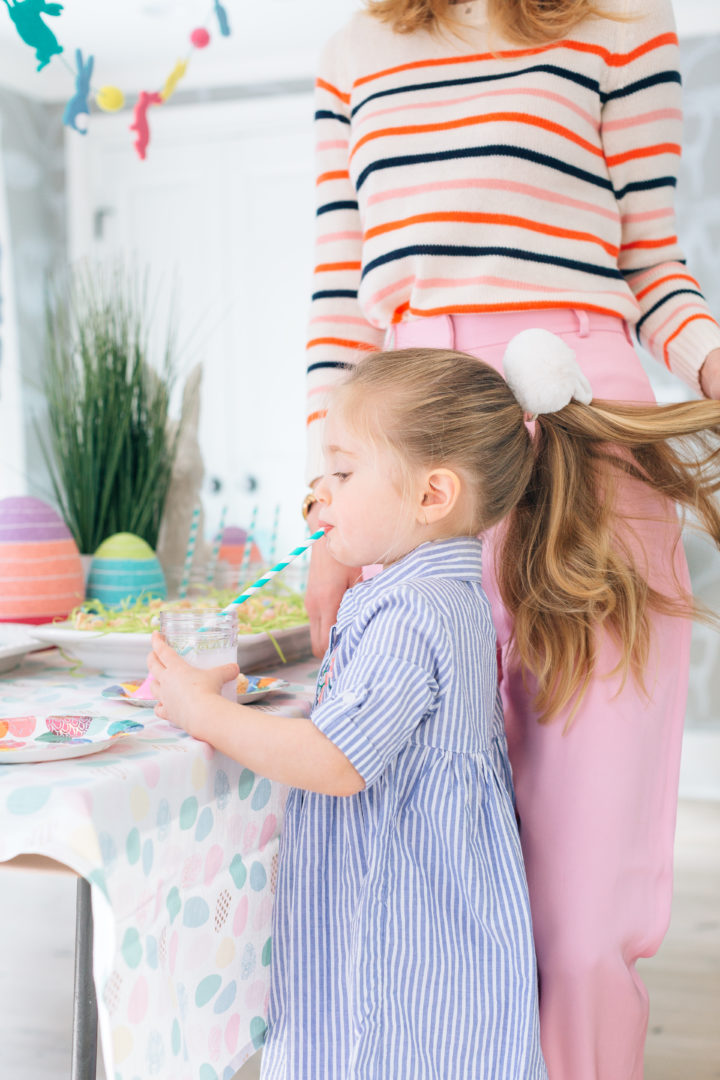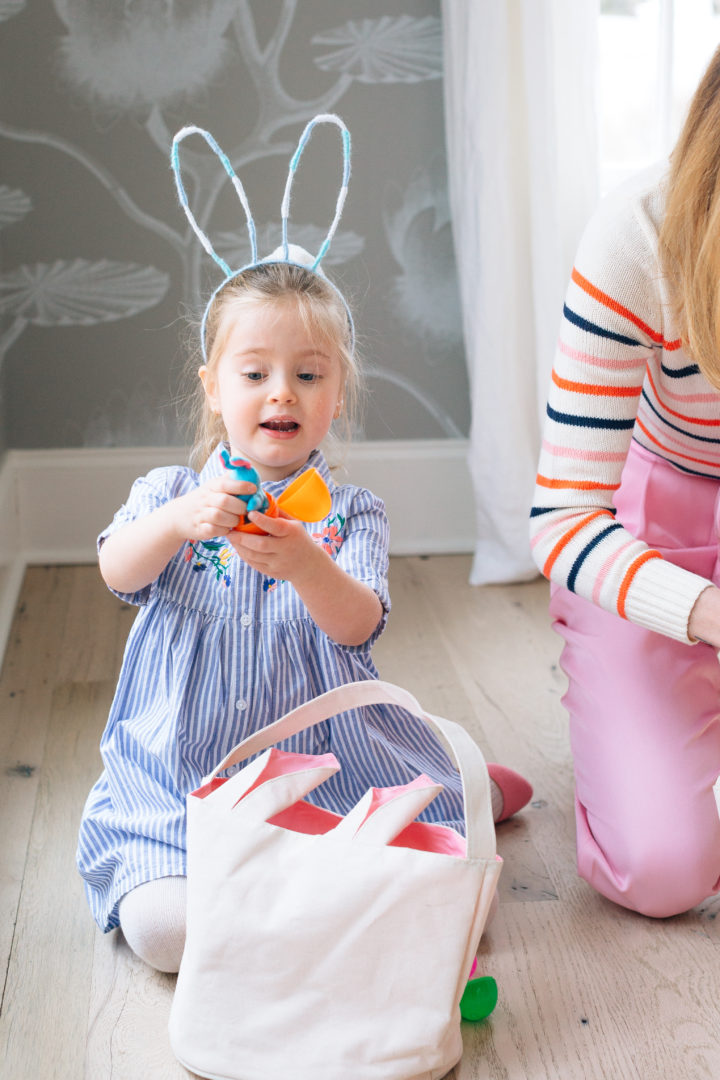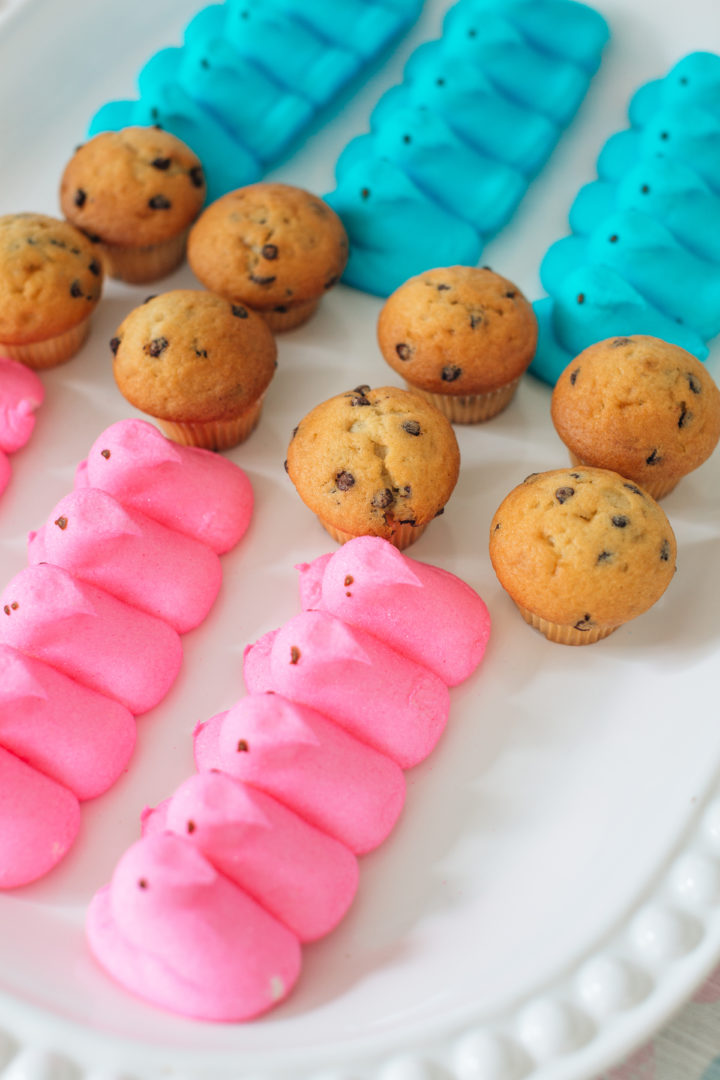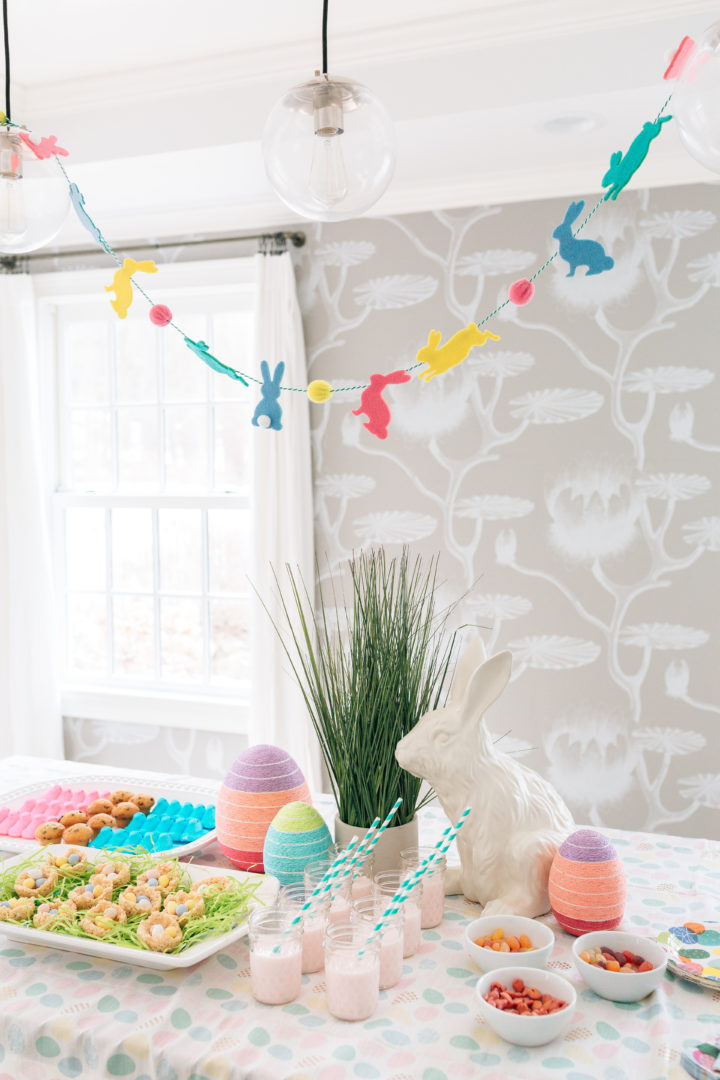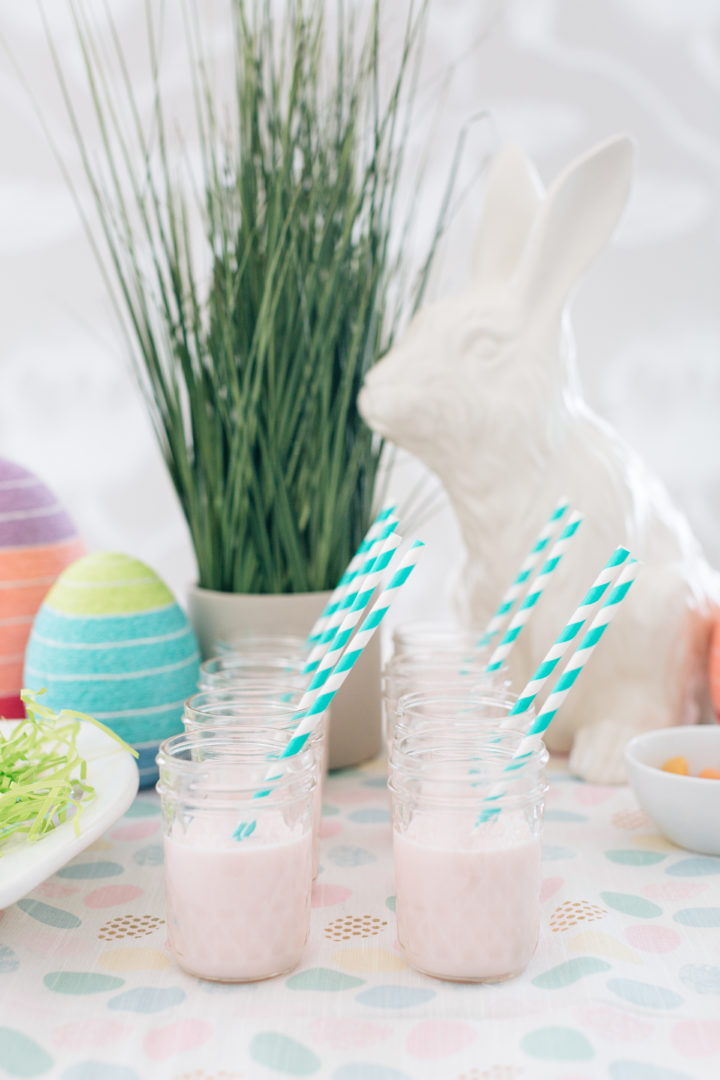 Sweet Easter Nests…
If using pre-made Rice Krispie Treats, unwrap them, place on a microwave-safe plate, and heat for 20 seconds.  In the meantime, take the muffin tin, and spray each mold with nonstick spray.  When the Rice Krispie Treats are warm, pull 2 x 1 inch sections and place in the bottom of each muffin mold.  Using your fingers (wet them if they begin to stick) press the Rice Krispie Treats in to the bottom and sides of the tin to create a nest shape.  When the molds are all filled with the nests, allow to cool and harden, approximately 30 minutes.  Remove from molds and fill each with 3 mini Cadbury eggs!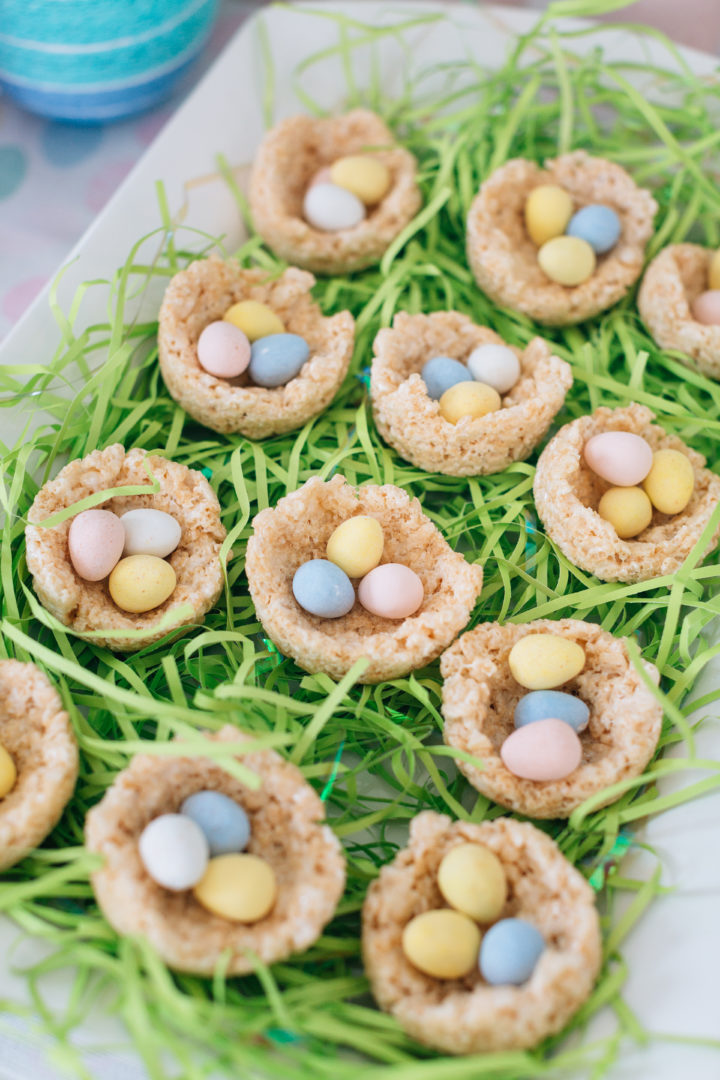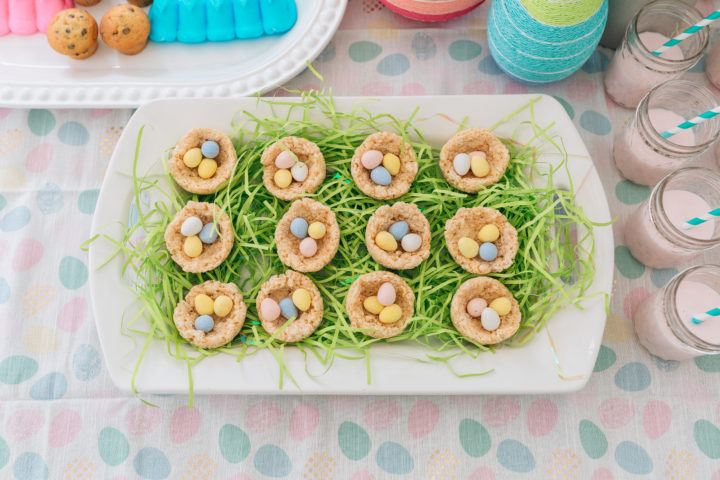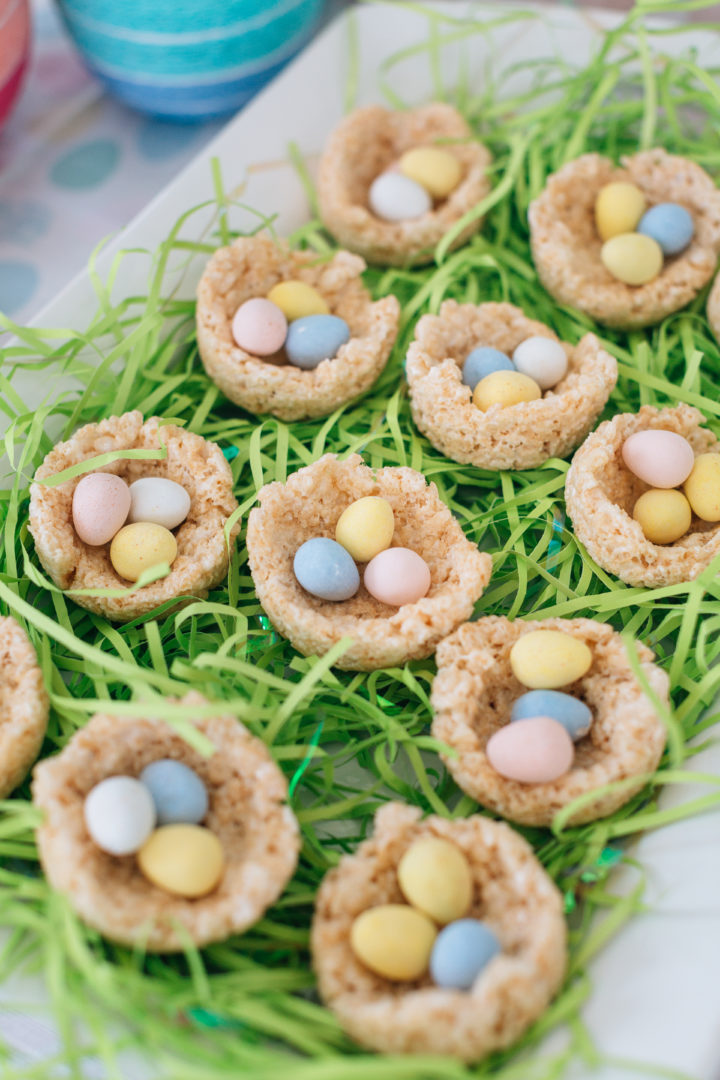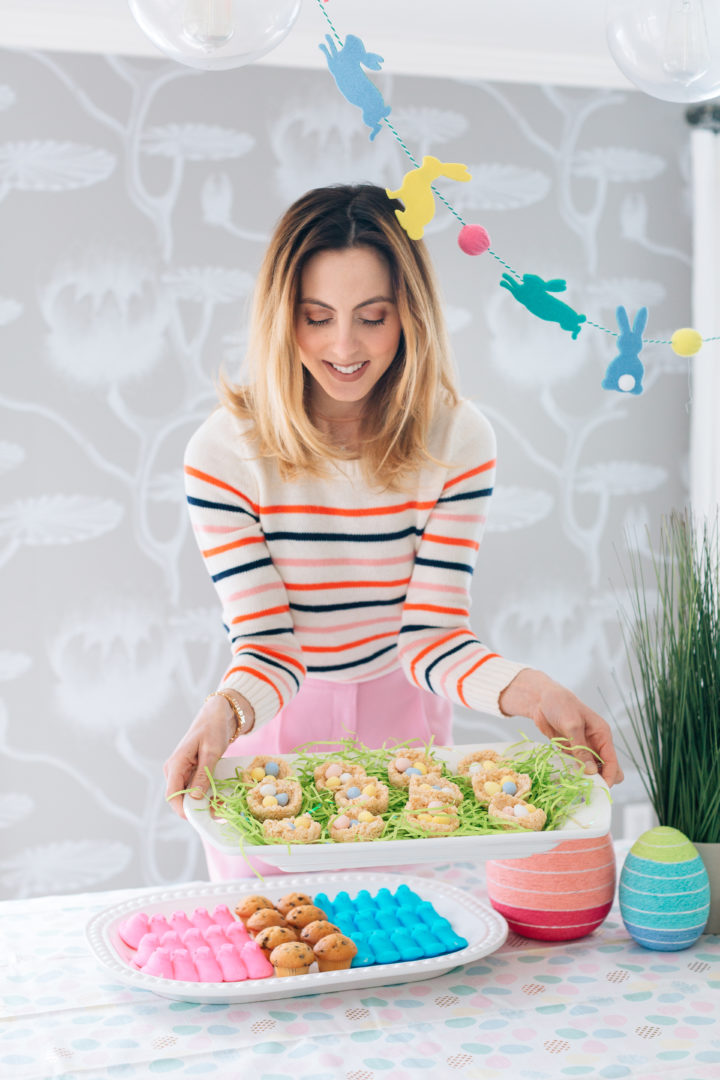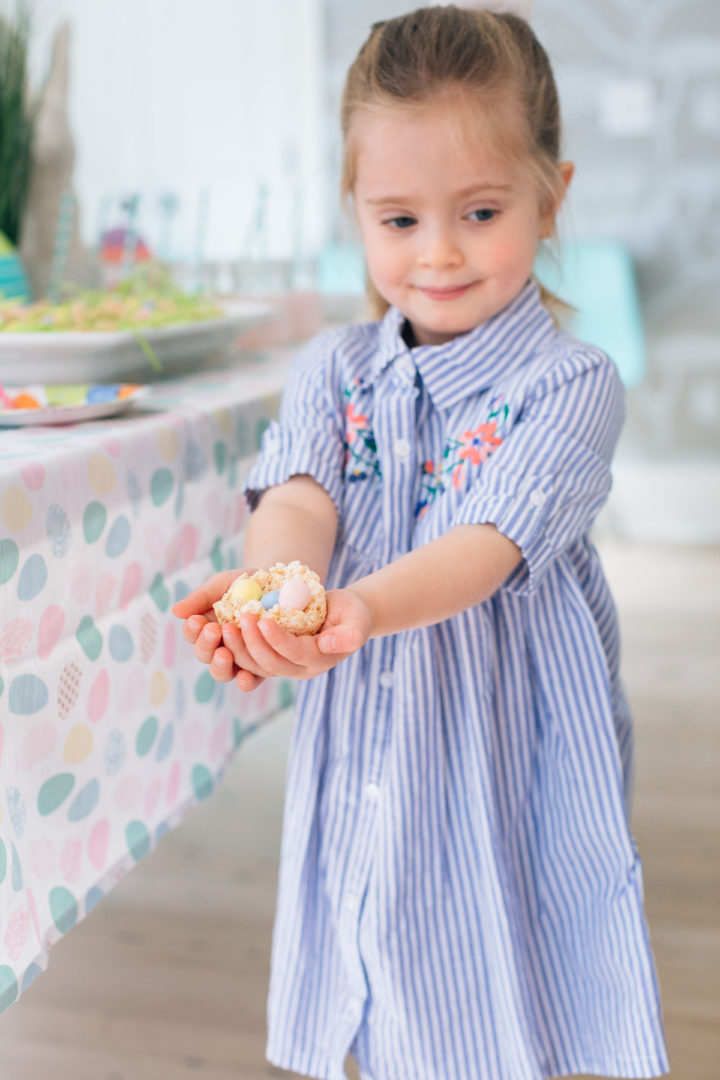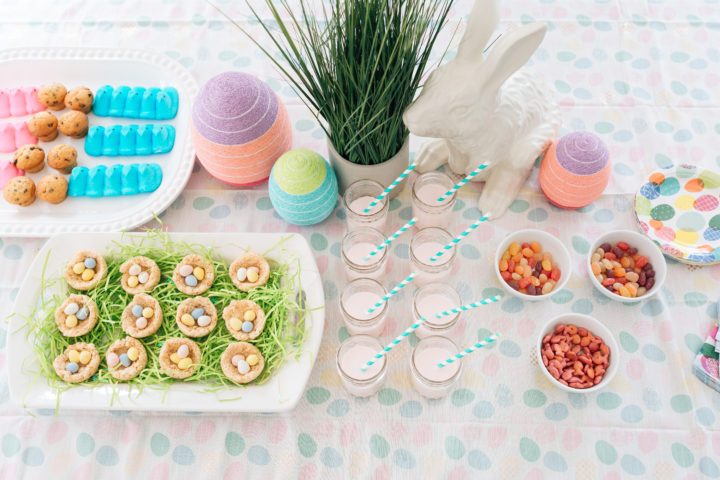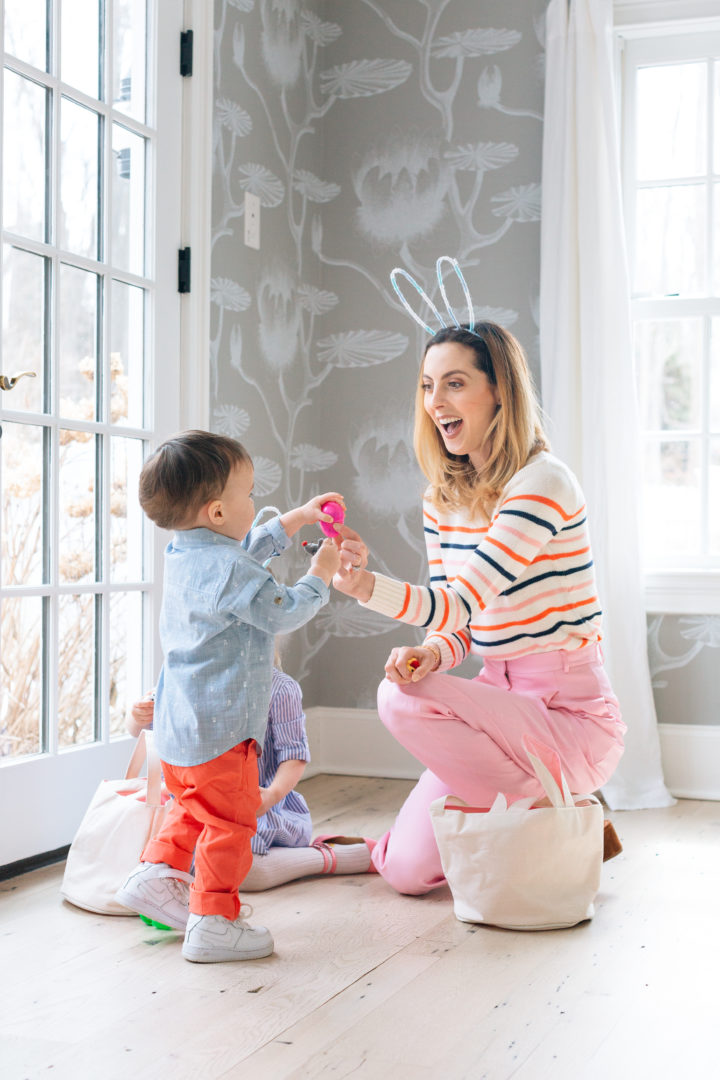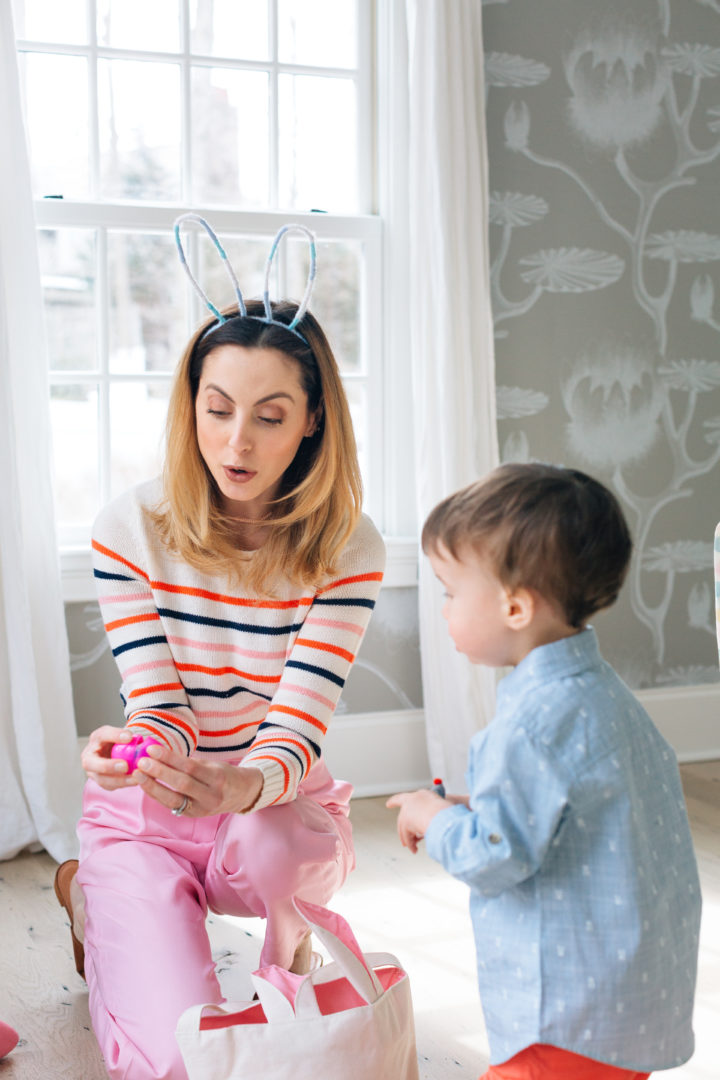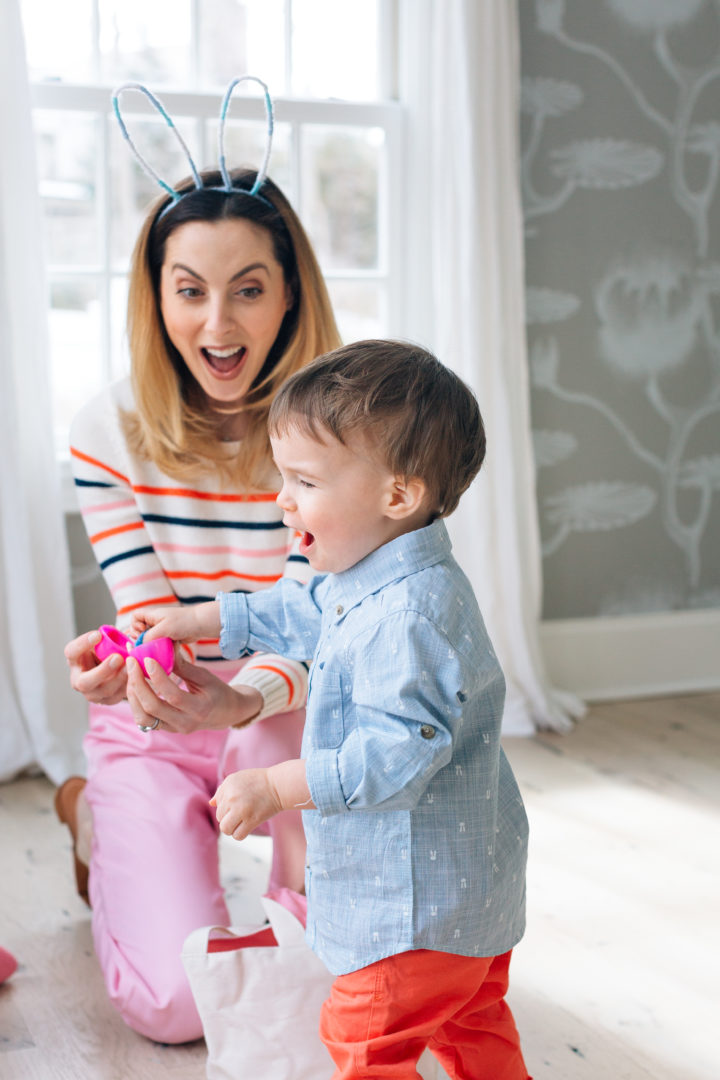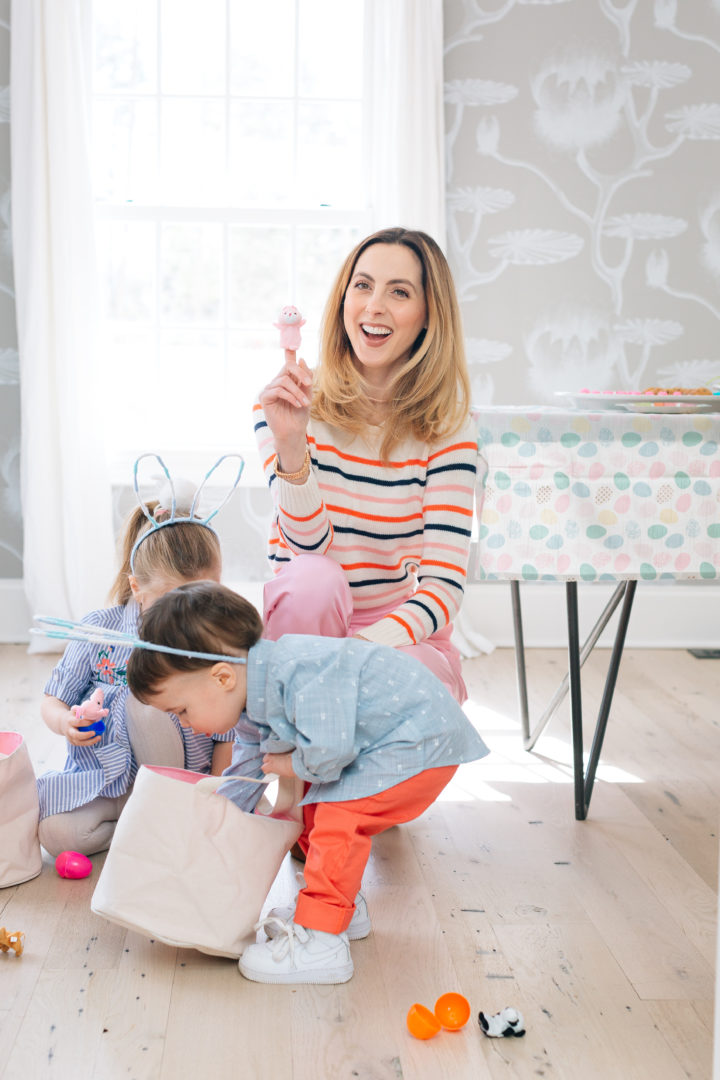 Marlowe and Major are both SO excited to look for Easter eggs this year.  Last year Major was a little baby and definitely wasn't participating and running around in the Easter festivities– it's going to be so special to watch them experience the party together this year! Watching their bond is so special for me– they've been playing together so much lately and knowing they are making memories and traditions they can look back on makes everything worth it for me, even on the most chaotic days.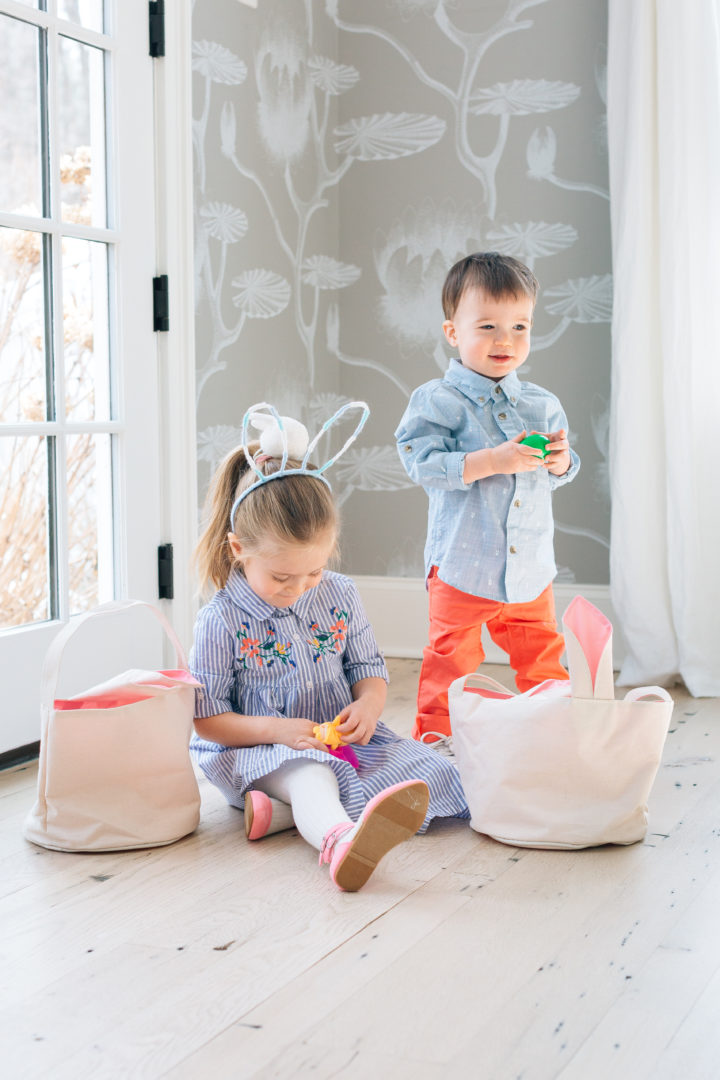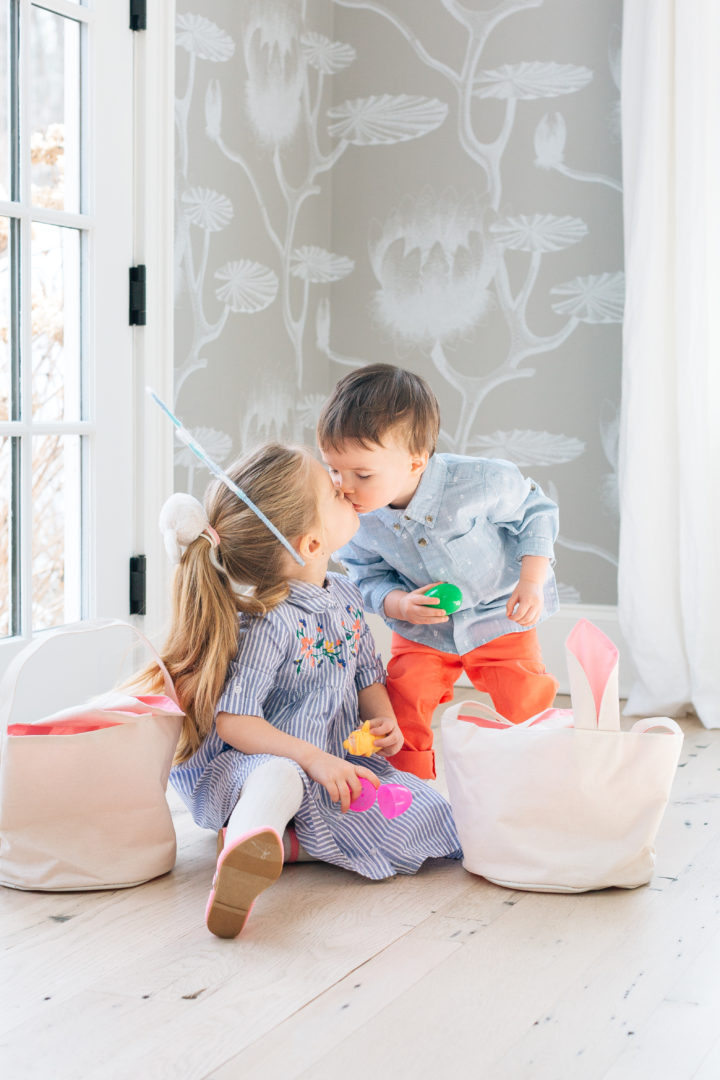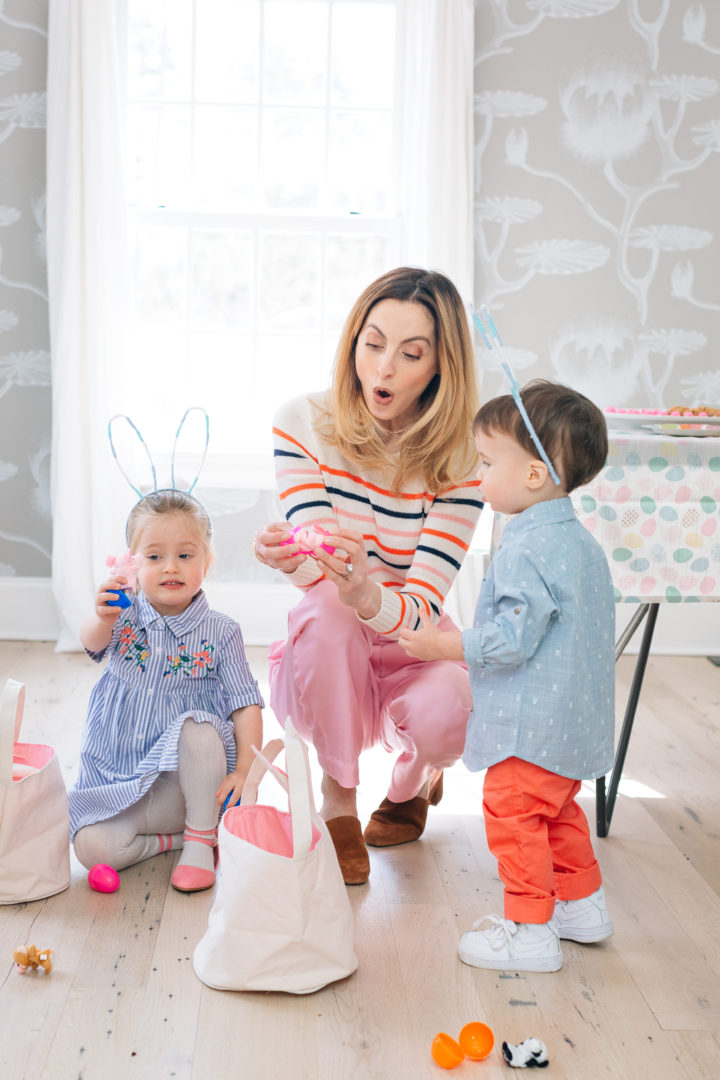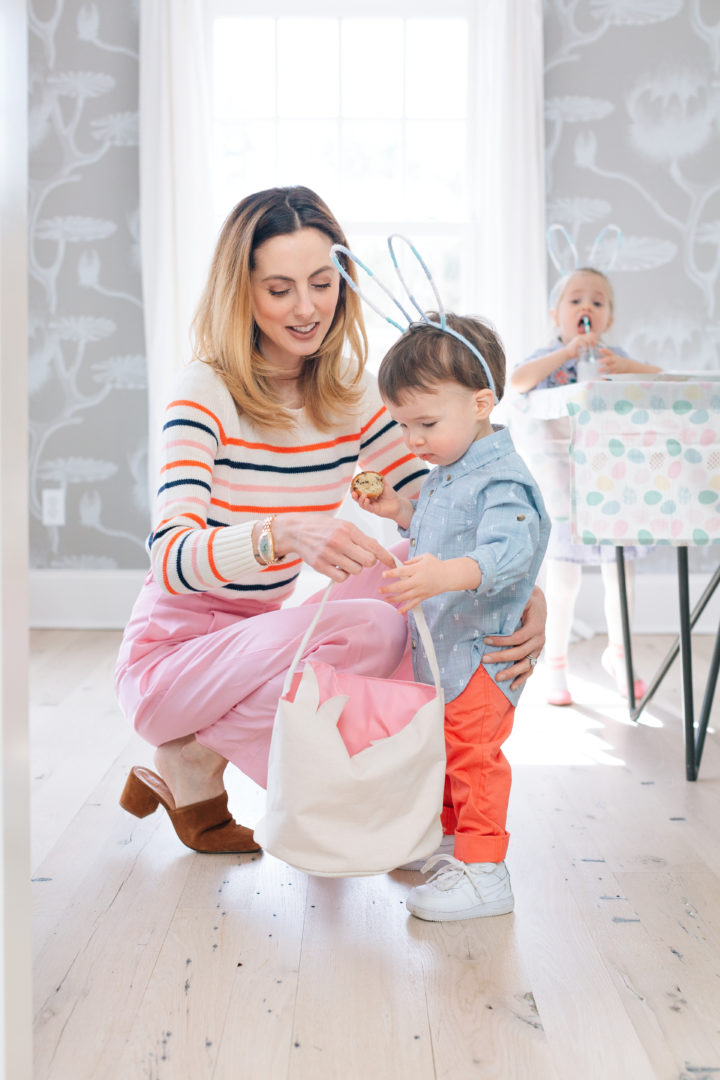 Do you hunt for Easter eggs as part of your Easter Celebrations? What goodies do you store inside them?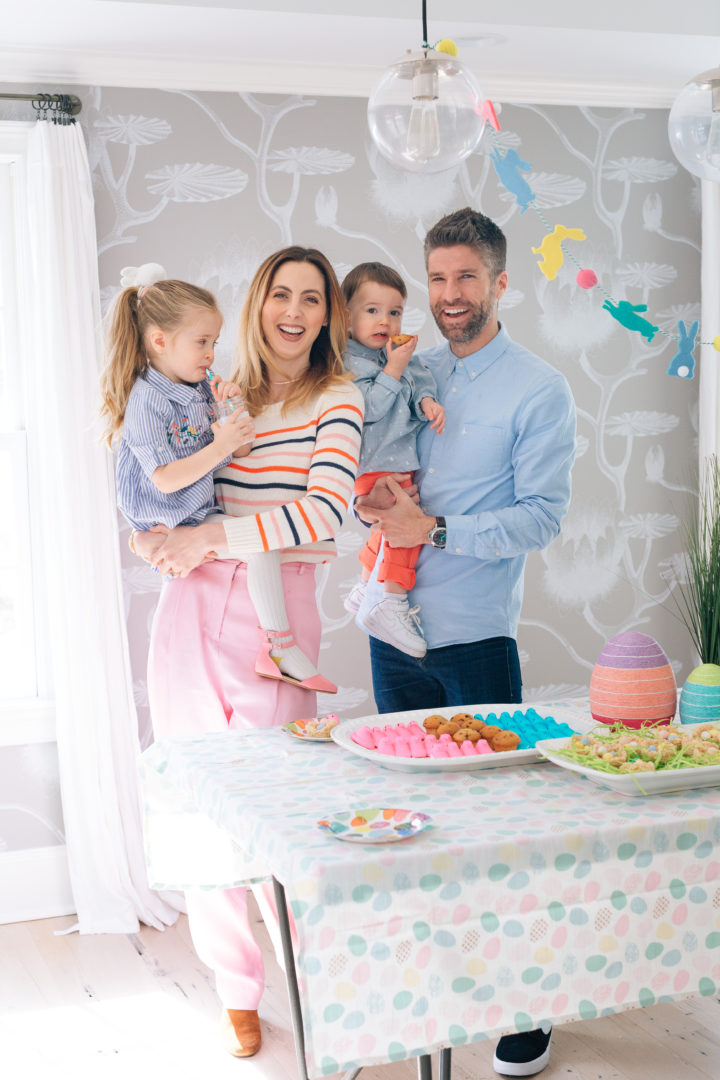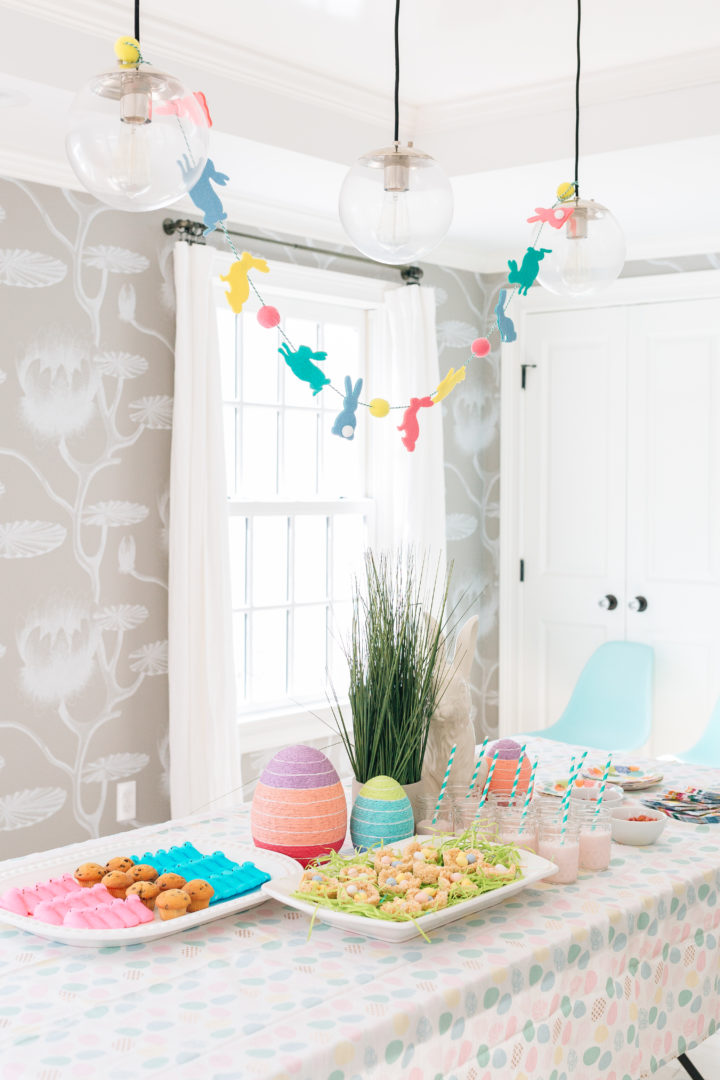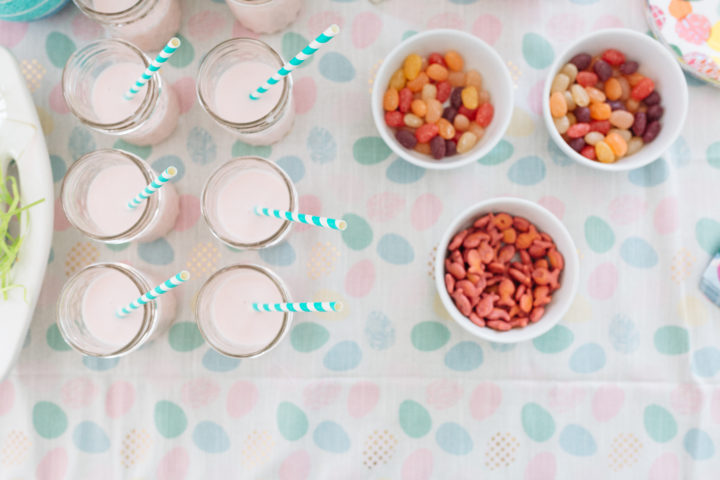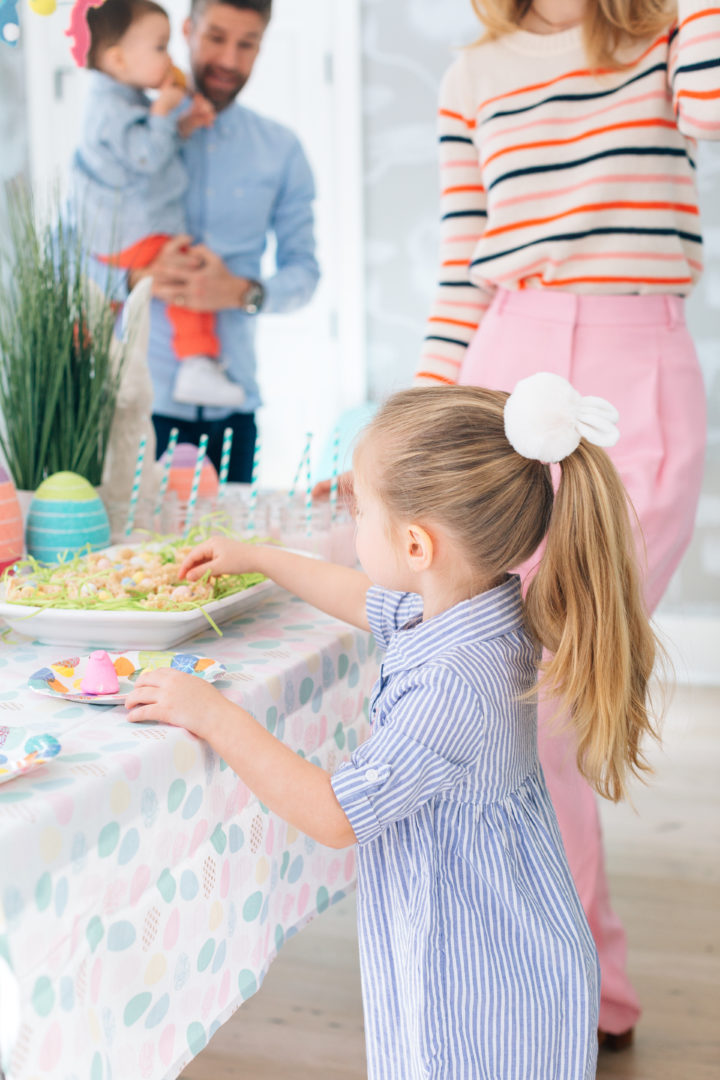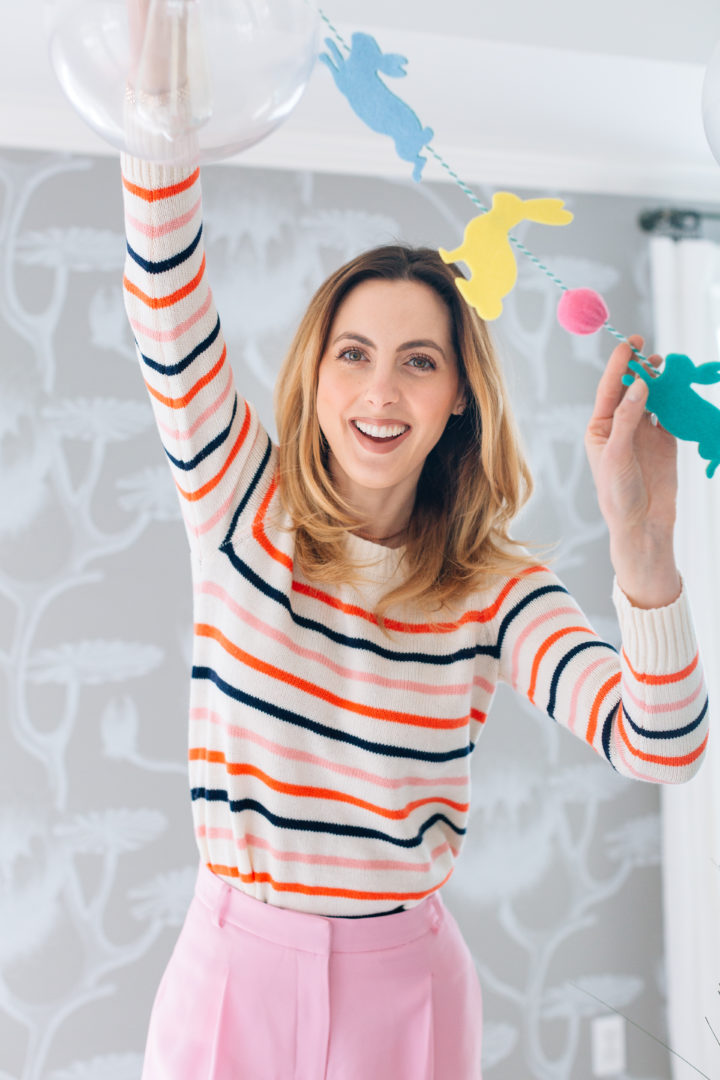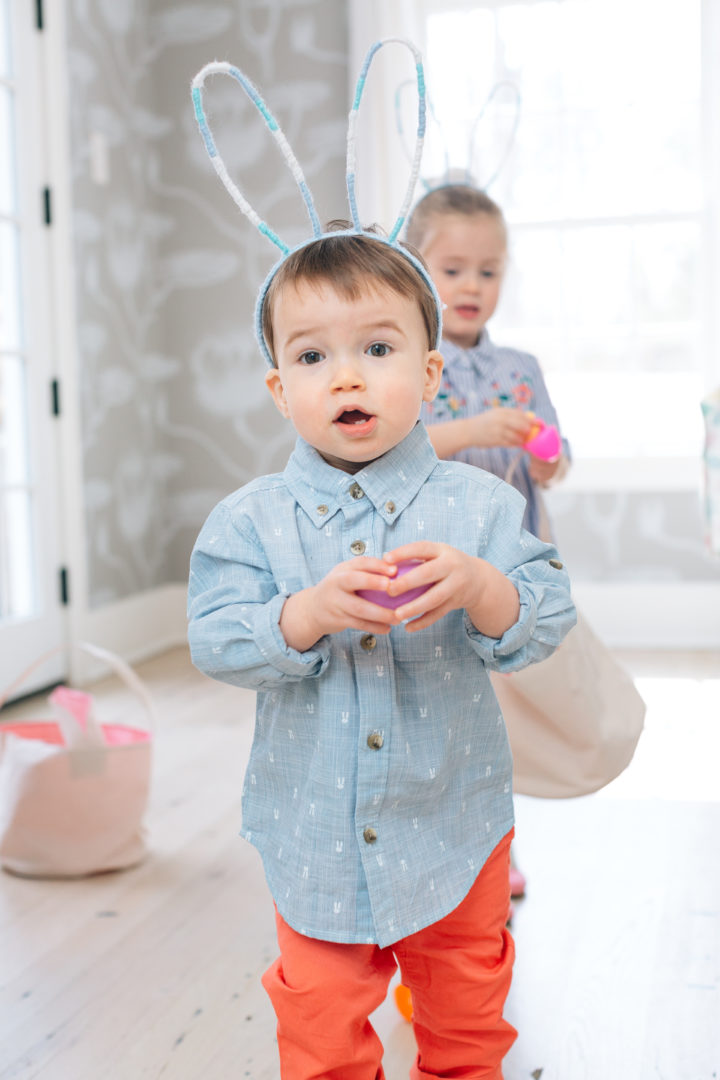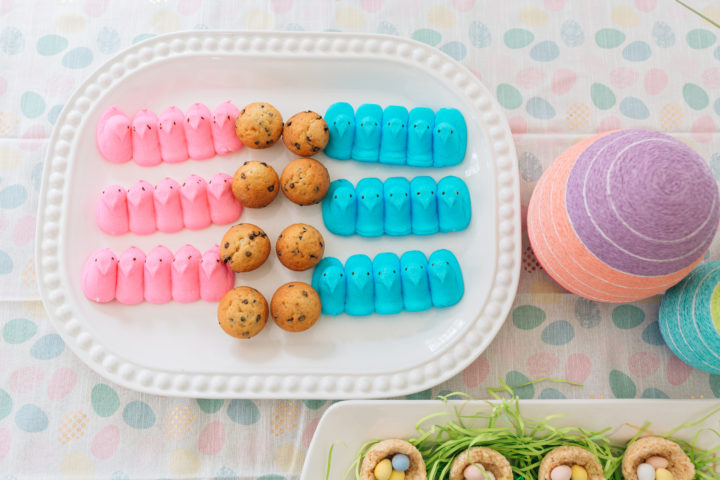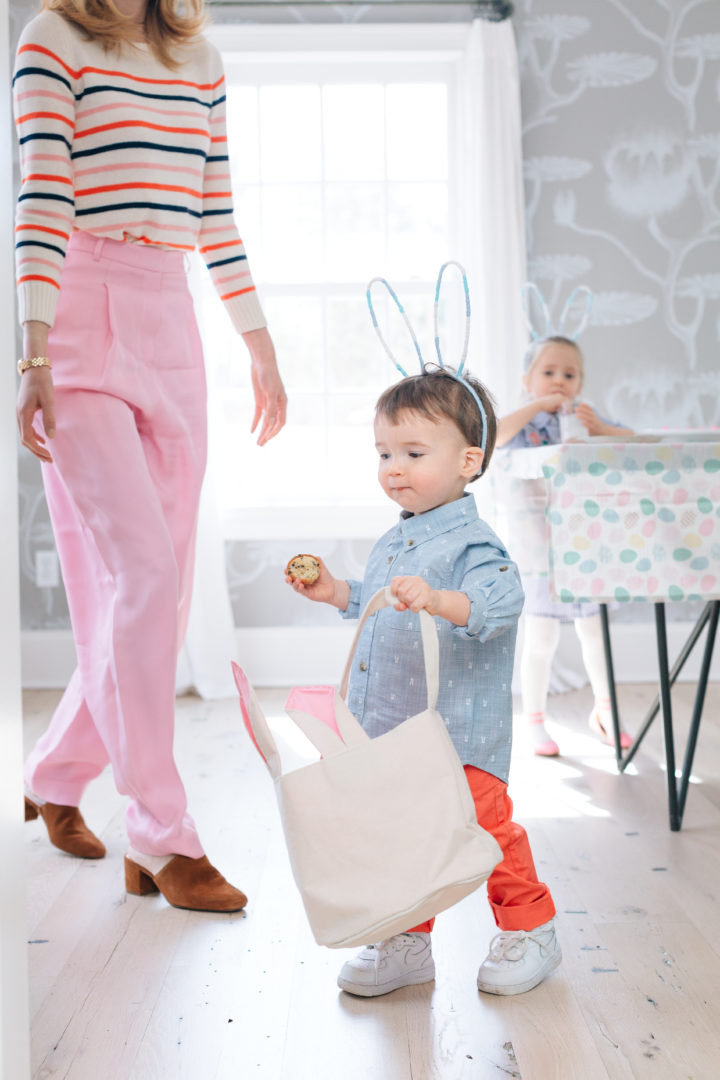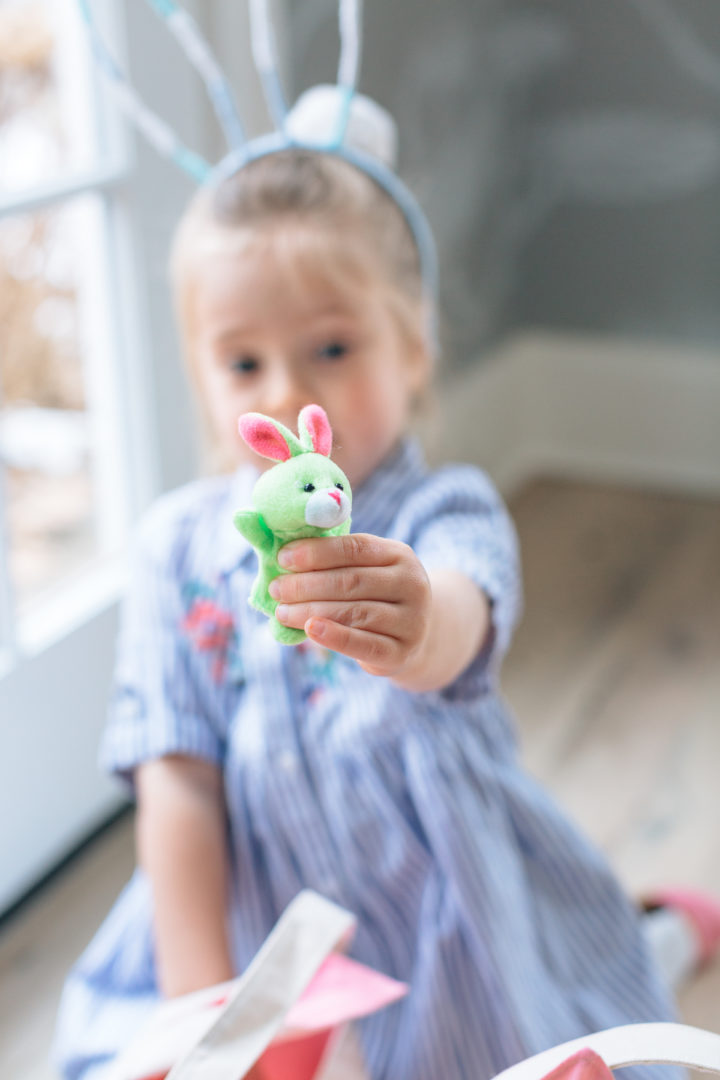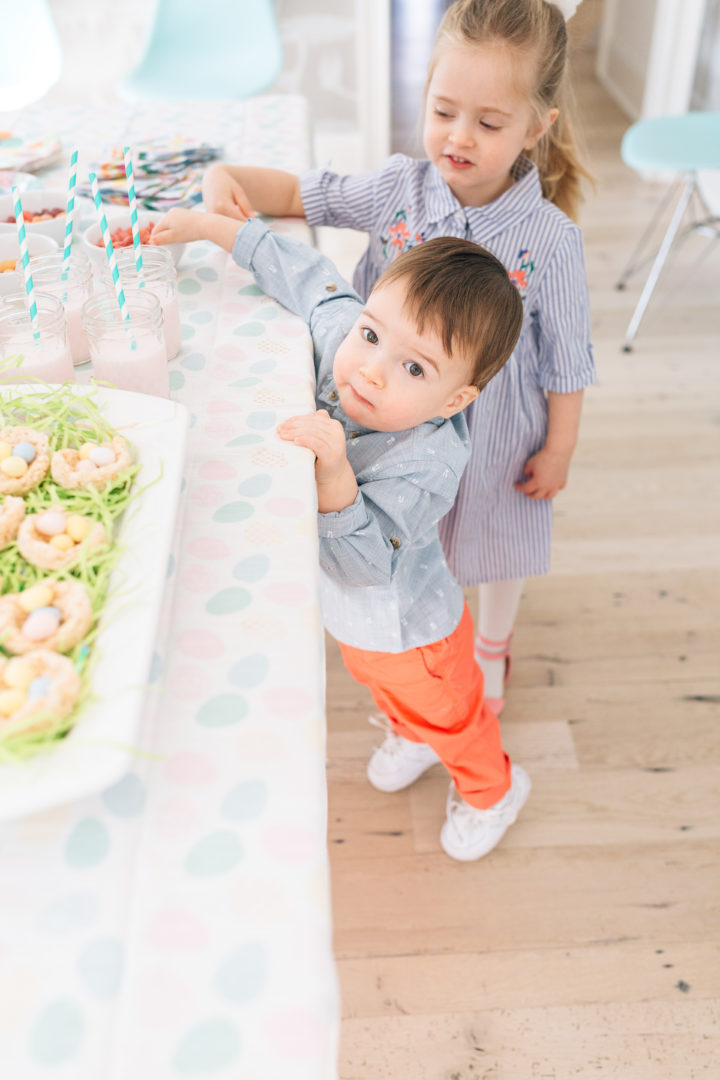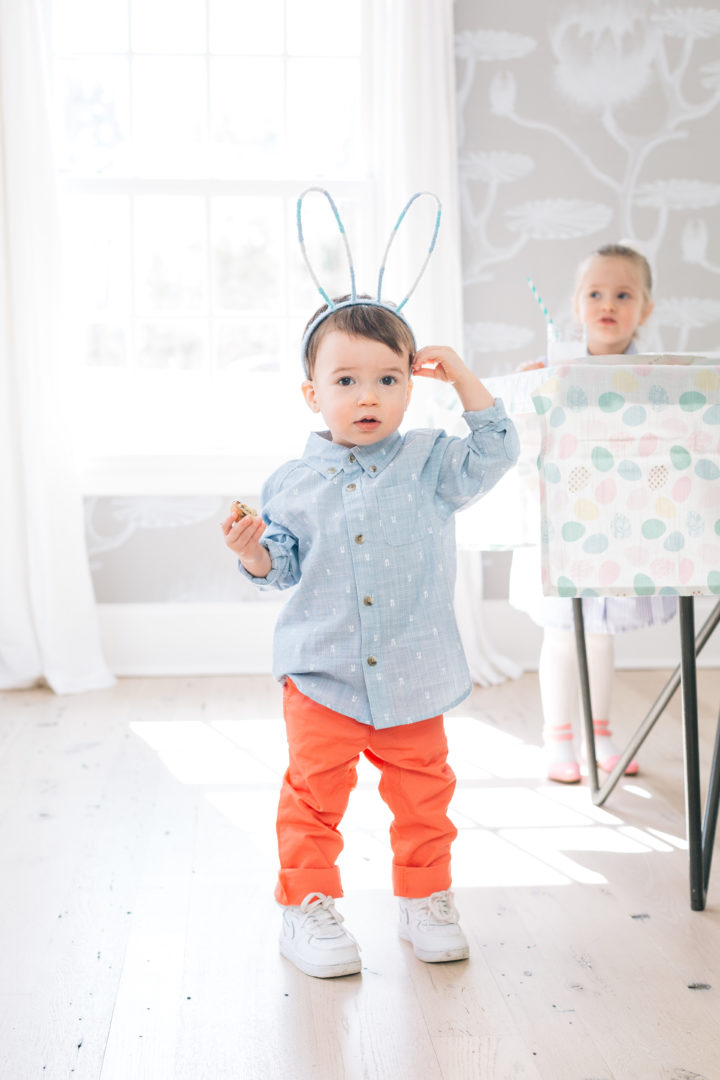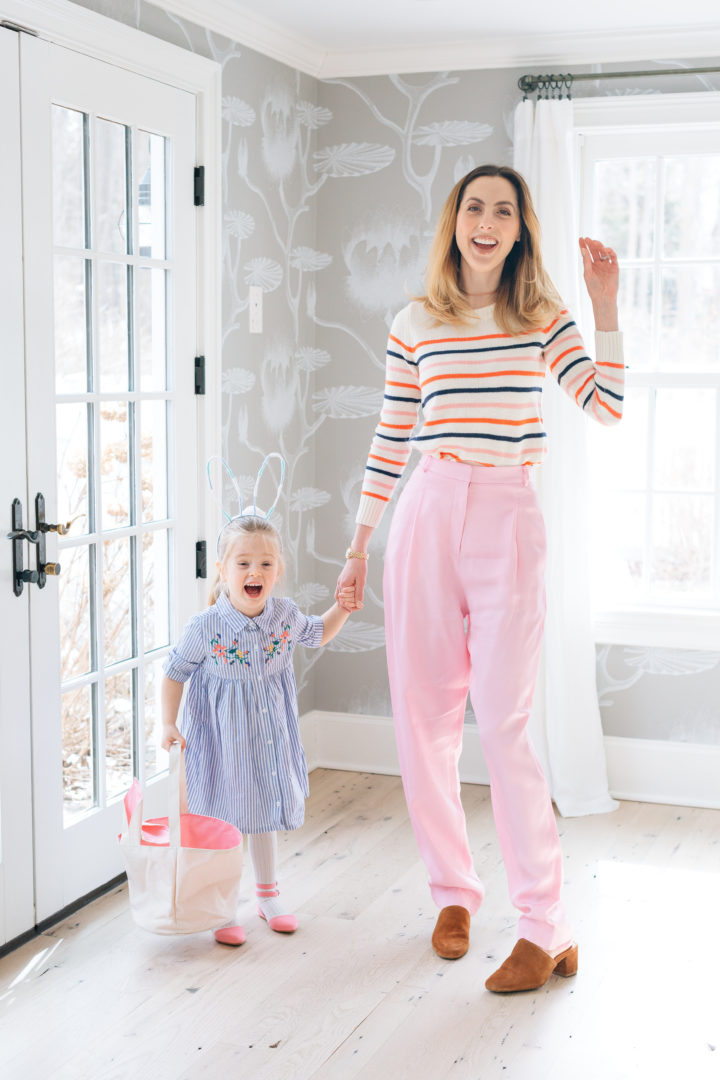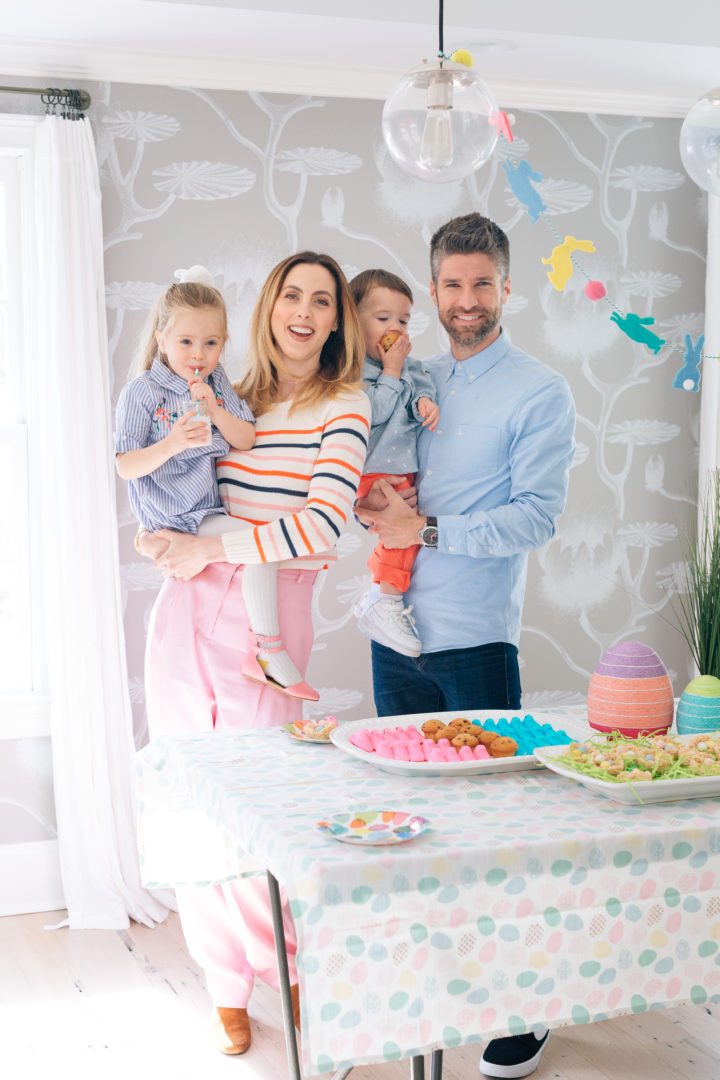 Shop The Look…

Photographs by Julia Dags