The following content may contain affiliate links. When you click and shop the links, we receive a commission.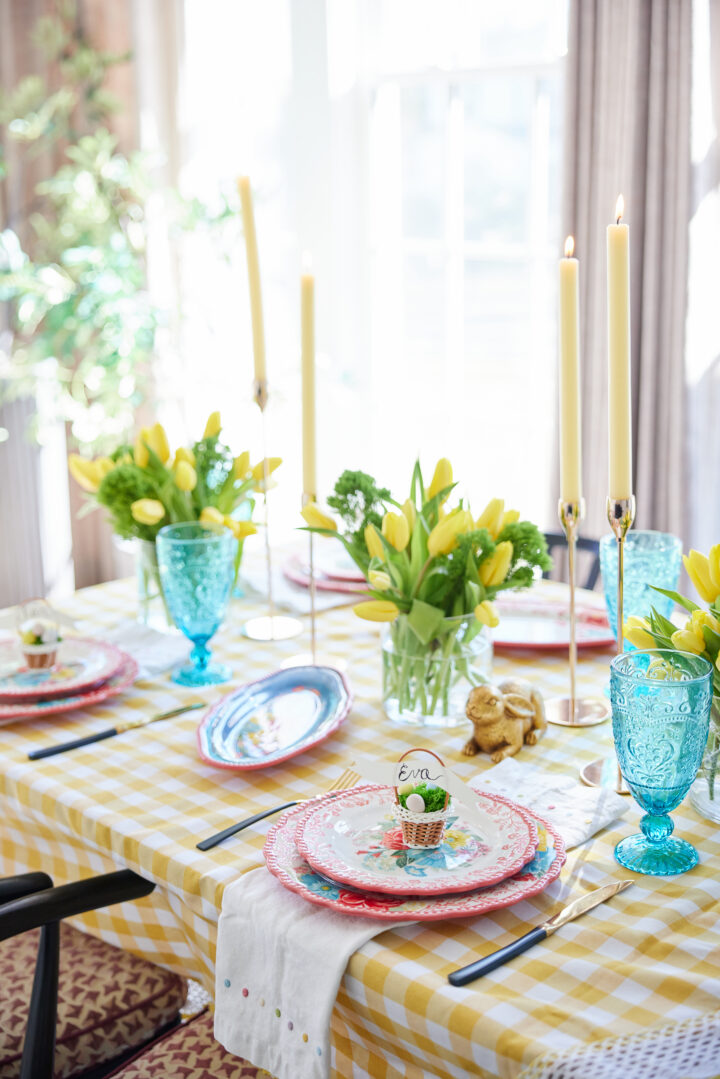 We love the Easter holiday in our family. I've mentioned this before, but when I was growing up, Easter was on par with Christmas in terms of importance for my Mom. We always had big family celebrations with a huge feast, lots of revelry, and Easter baskets. We even hosted Easter Egg hunts for years at our family home. When I was in college, it was always a super big deal that we come home for the Easter holiday…and if we didn't, we'd hear about it! LOL. While I'm not as fanatical about Easter as my Mom was, it is still one of my most favorite holidays and one that just epitomizes family togetherness for me. Sharing a meal together on Easter is a must for us!
I love creating beautiful and festive tablescapes for Easter, and it's fun each year to pick a different vibe to explore. This year, I was really feeling a vintage vibe and feel, and I wanted to see if I could pull it off without breaking the bank. I found the most gorgeous, and affordable, plates with a really sweet and retro floral pattern. I built the entire tablescape around them! I absolutely love the bright colors and sweet nostalgia of my Easter Table this year…and my most favorite part of all are these cute place cards we designed that double as mini easter baskets! How cute are these?! They're also little favors for all of your guests. Included a few yummy Cadbury eggs in each basket for a sweet surprise.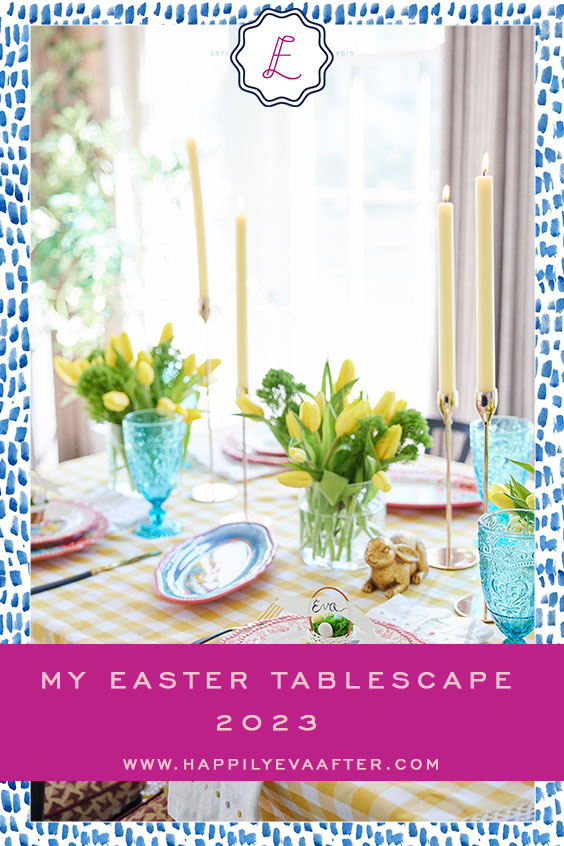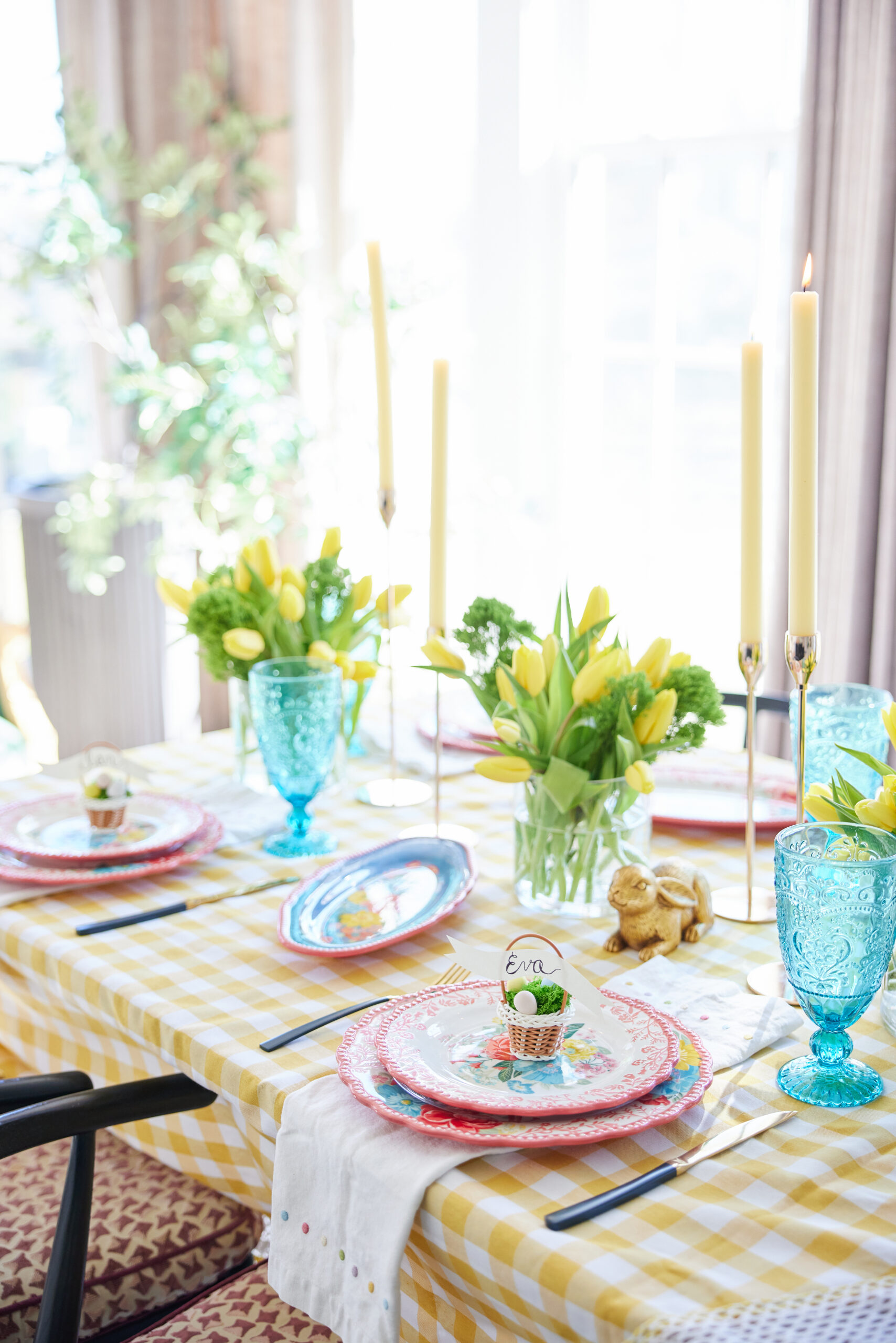 ---
Shop the post…

Photographs by Julia Dags | Copyright © 2023 Happily Eva After, Inc. All Rights Reserved.