The following content may contain affiliate links. When you click and shop the links, we receive a commission.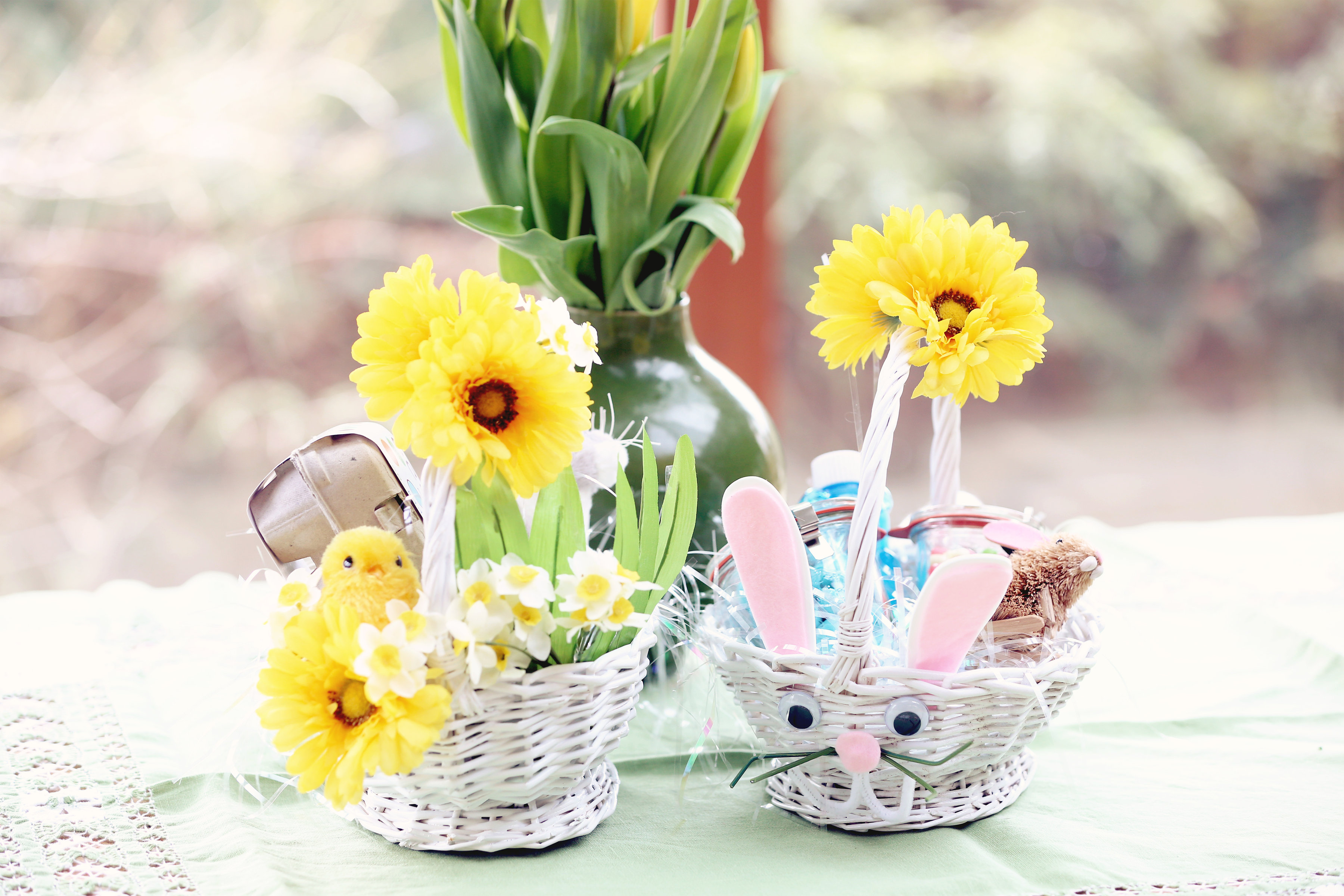 Easter is just around the corner, and this year I decided to personalize Marlowe's Easter basket by turning it in to something she absolutely loves: a Bunny Rabbit!  Of course then my crafting tingles got out of control and I created a second basket with a little Chick also– Maybe the Easter Bunny needs to come twice this year.  Ha! These baskets are so easy to make and really go the extra mile to make the Holiday special for your loved ones.  The animal world is your oyster with these, so many possibilities!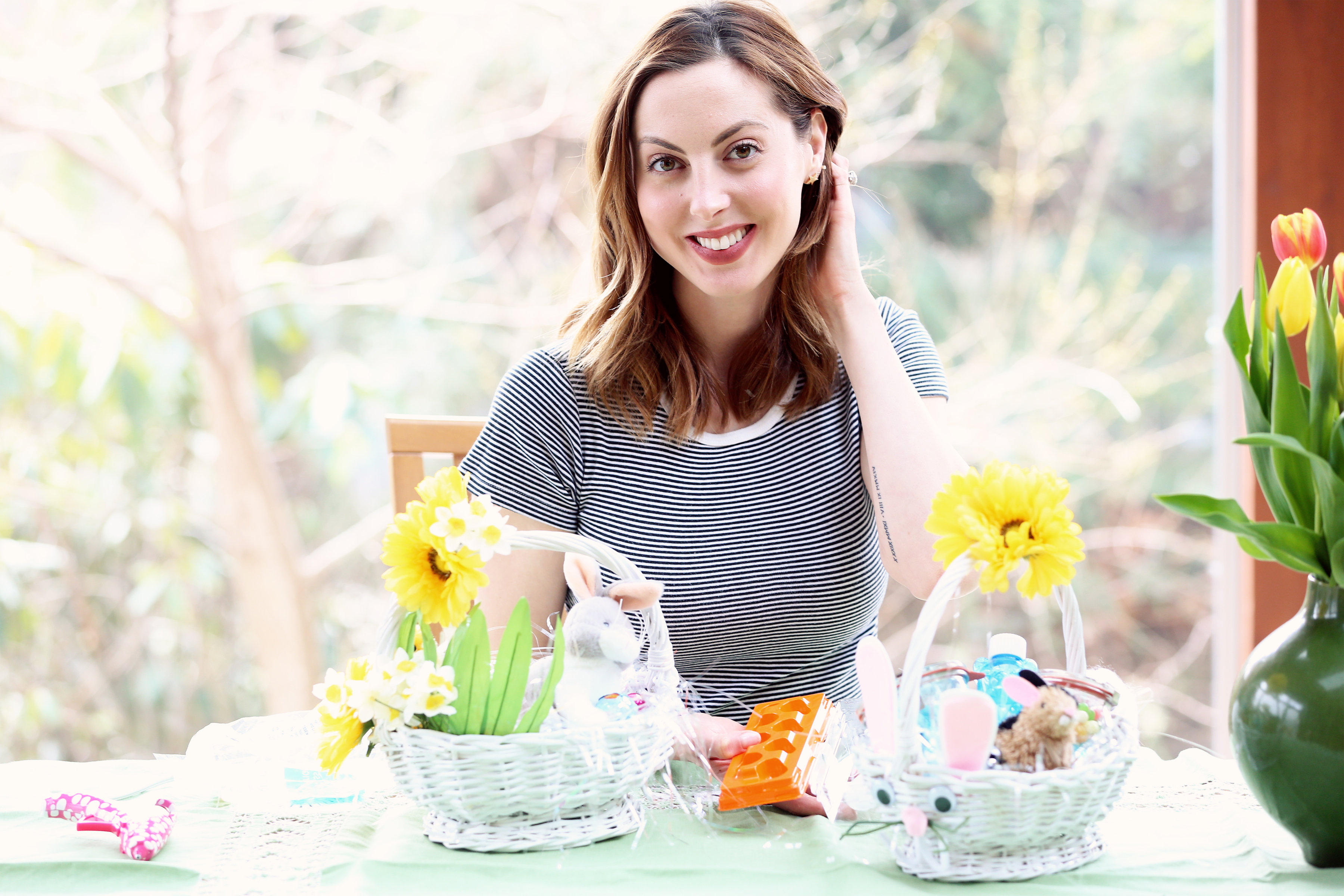 Growing up, my Mom was always a huge Holiday Person, and Easter is one of her favorites!  We always had a big family celebration that kicked off with a visit from the Easter Bunny in the morning (leading to a chocolate sugar rush), which led to some super fun egg-decorating time (at least one tablecloth was always ruined), and culminated in a delicious home made dinner with family and close friends.  When I moved West and couldn't swing a trip home to New York for Easter it always made my family a little sad– this year I'm happy to report that we will be celebrating all together again!  In honor of that, I was inspired to make Marlowe's first (real) Easter morning extra special.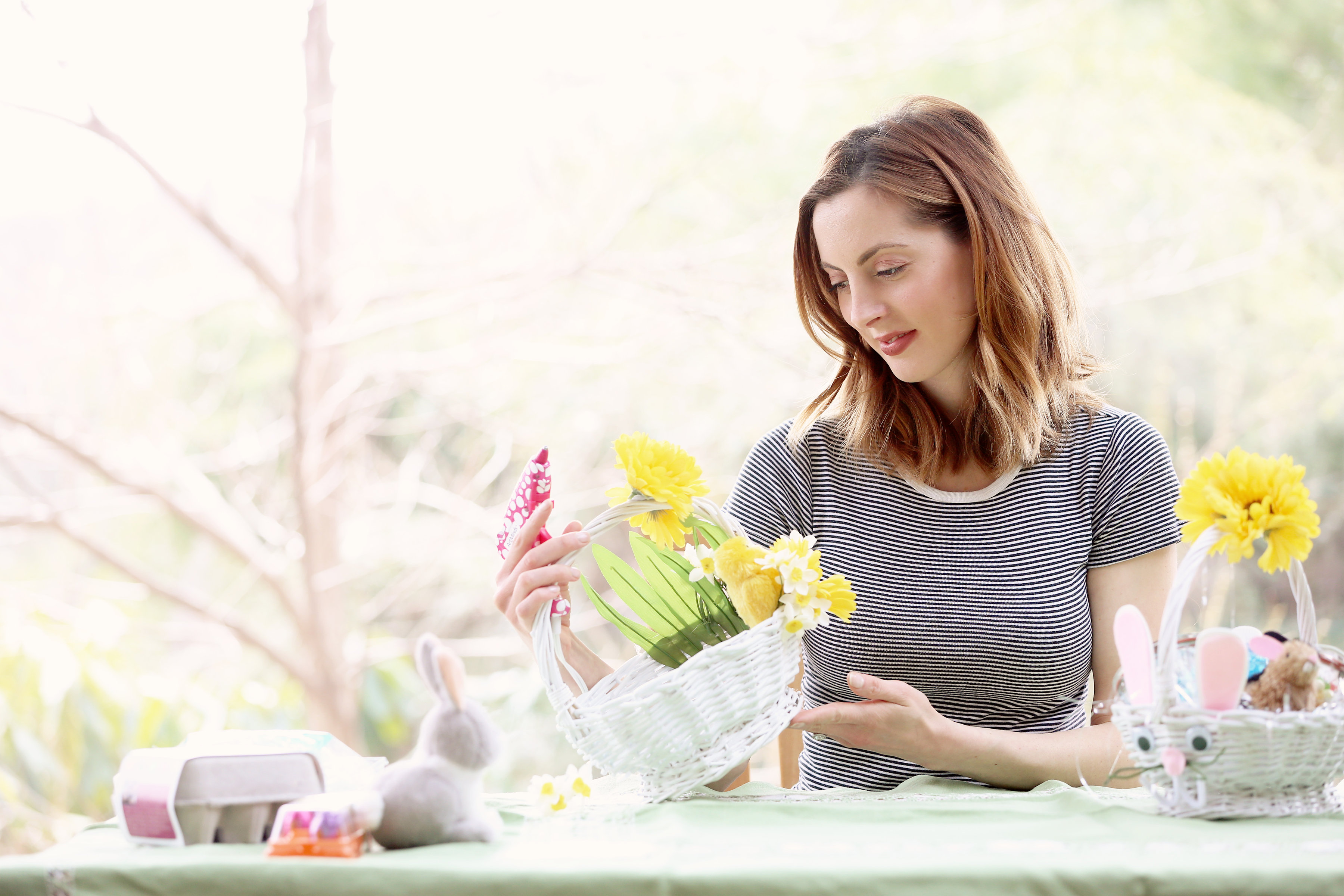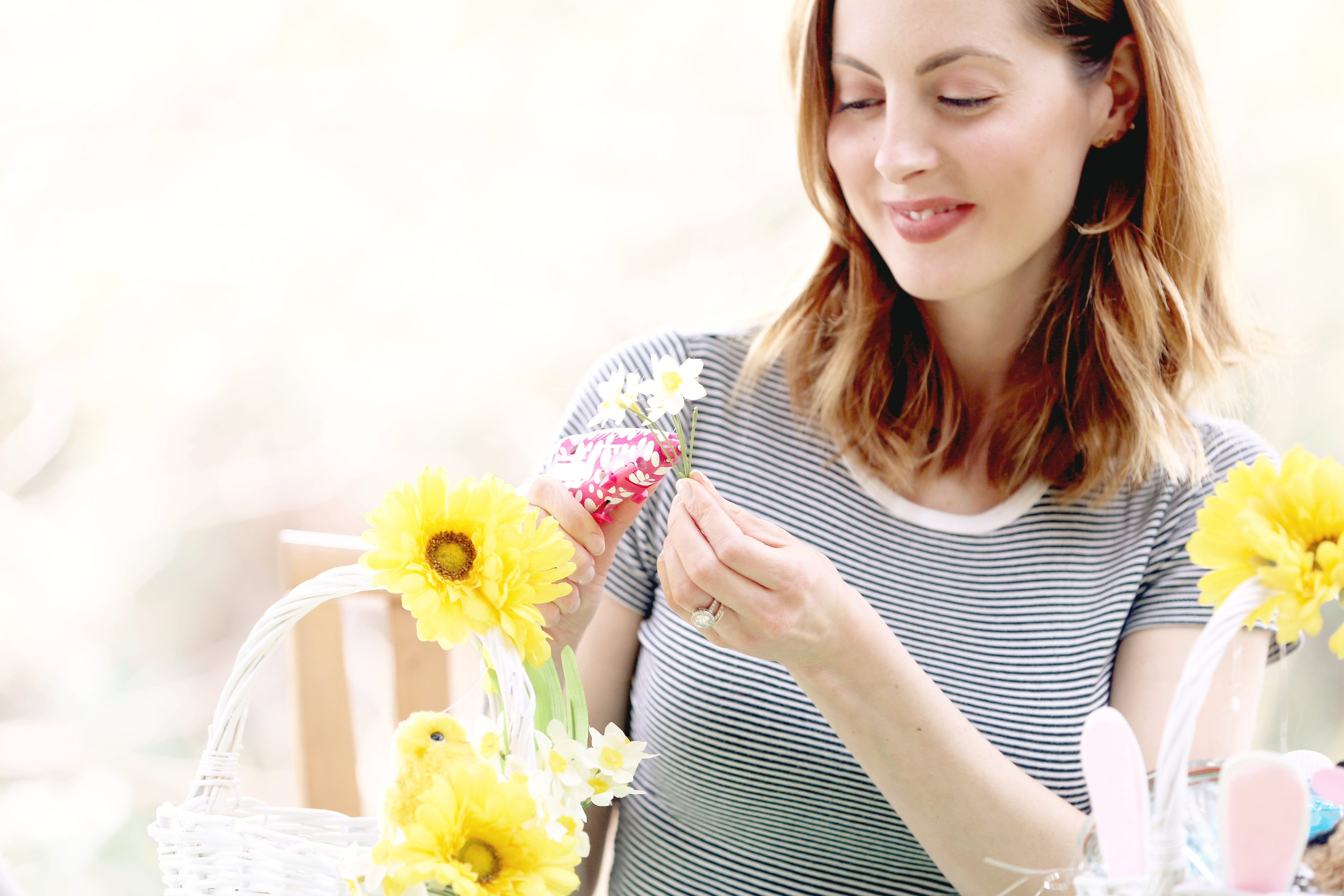 Marlowe has been obsessed with animals since as long as she has been able to express her obsessions (a strangely long amount of time) and so I figured a little critter Easter Basket would be just perfect for her! She hasn't seen it yet (still deciding between the Bunny and the Chick) but I know when she does she will squeal…and then grab all the chocolate and ruin my life.  Anybody out there dealt with a Toddler during a sugar crash? Can I get an Amen?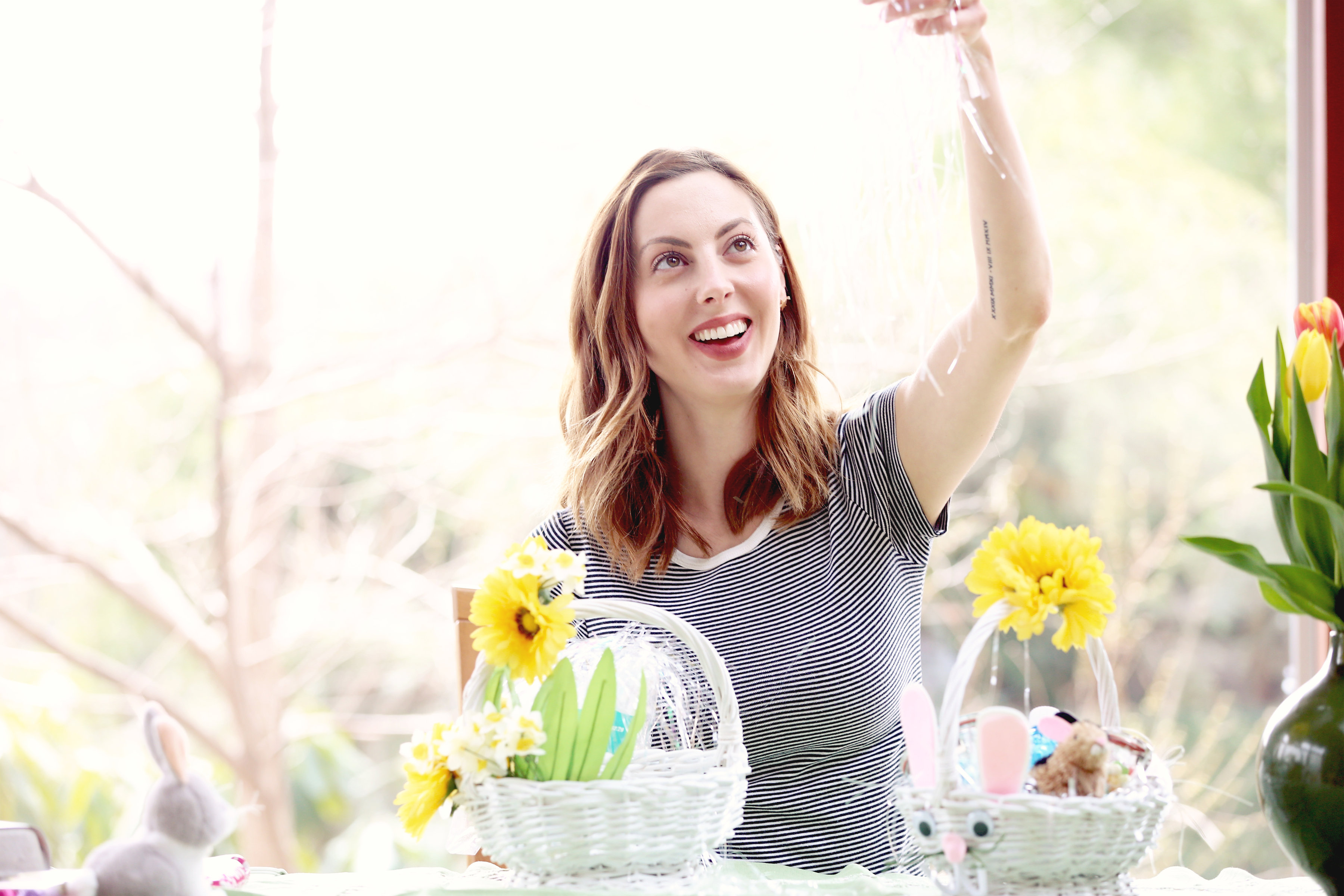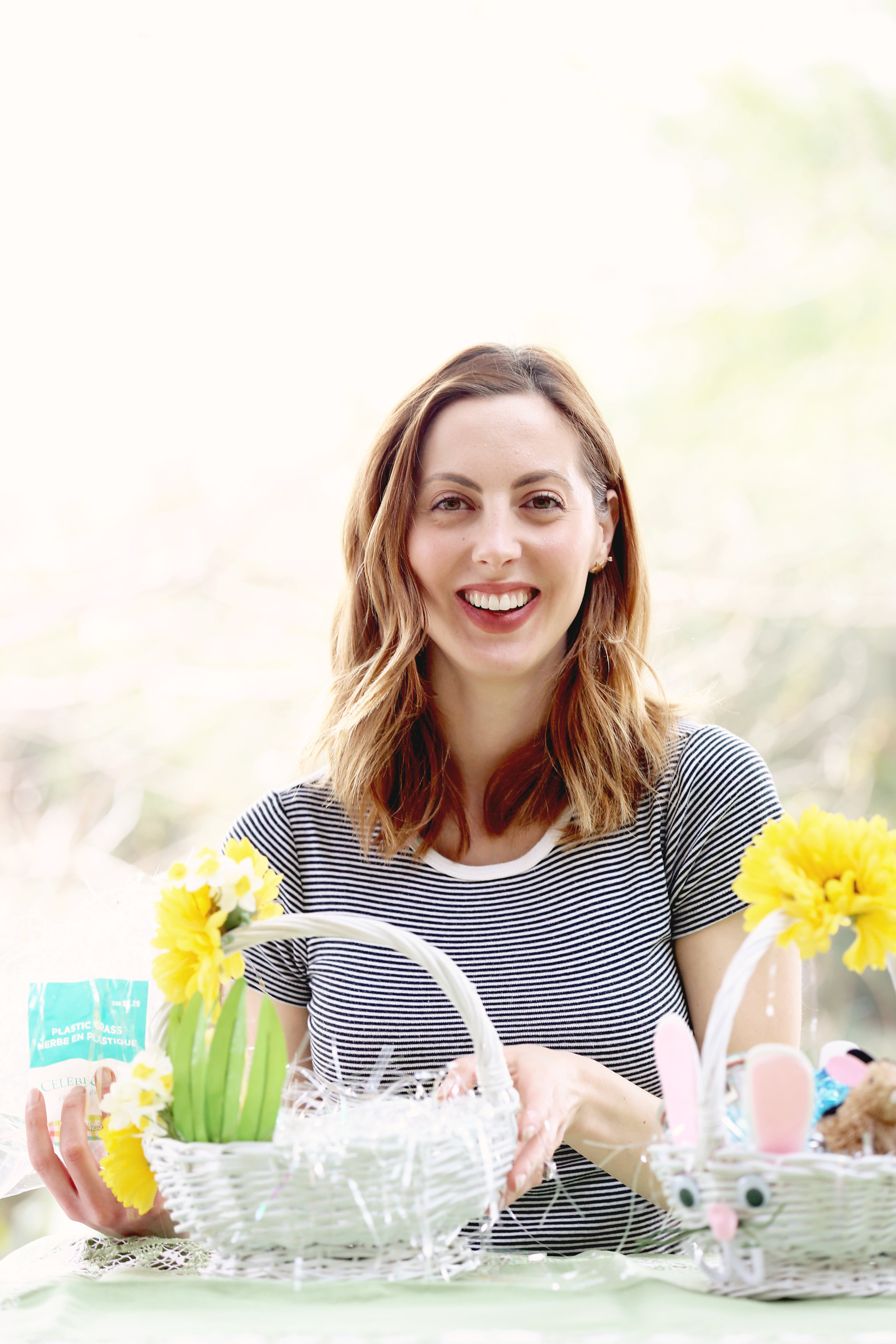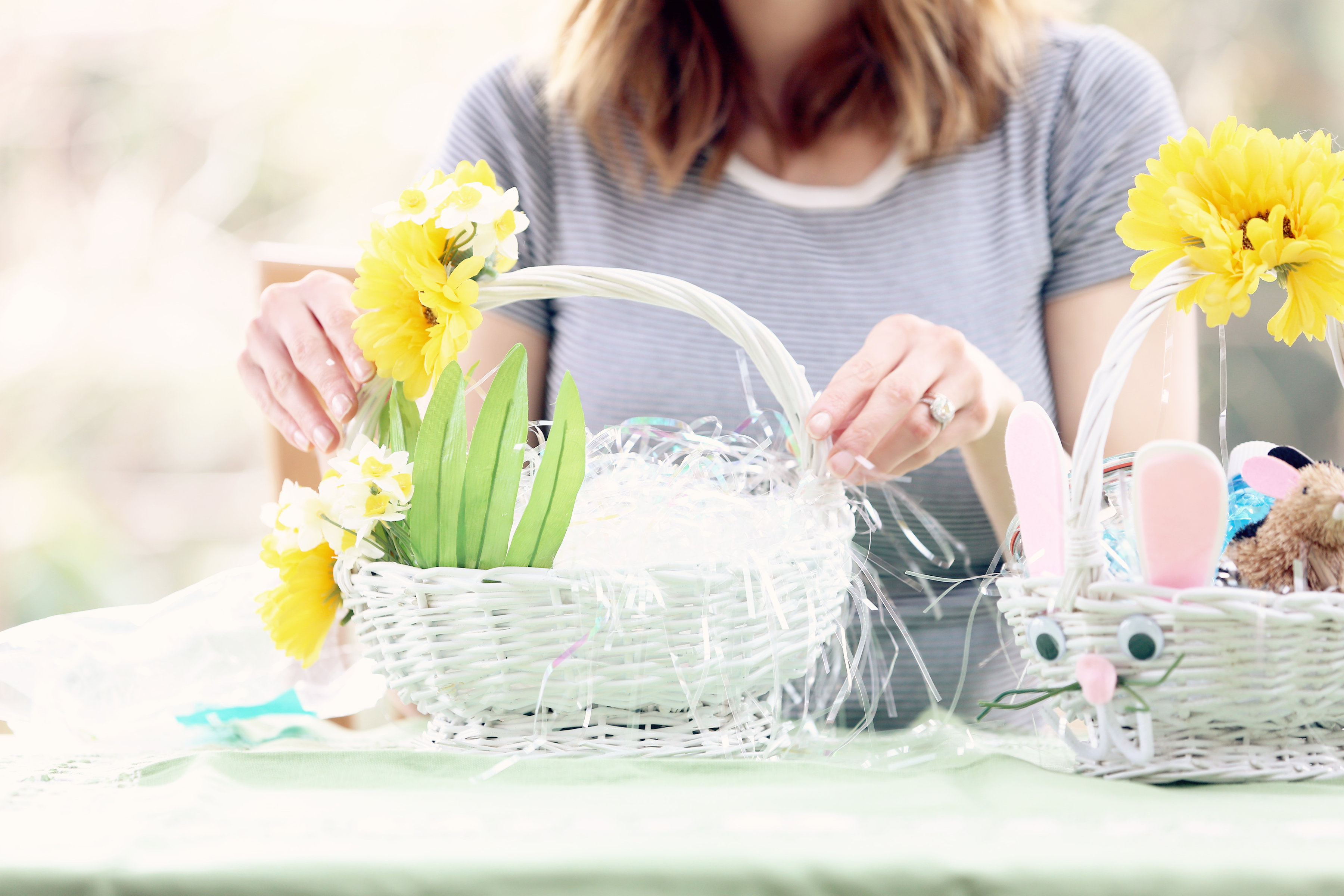 The materials you will need for these baskets are entirely dependent on the Animal you'd like to make.  You can pick up simple baskets from the craft store or the Dollar Store.  For the Chick basket, I used a faux little chick and faux flowers from the craft store.  Then I hot glued those babies in place! I love my little hot glue gun.  Make sure you have lots of cartridges so you don't run out in the middle of your project.  And don't forget to pick up some Easter "grass" to go inside the basket!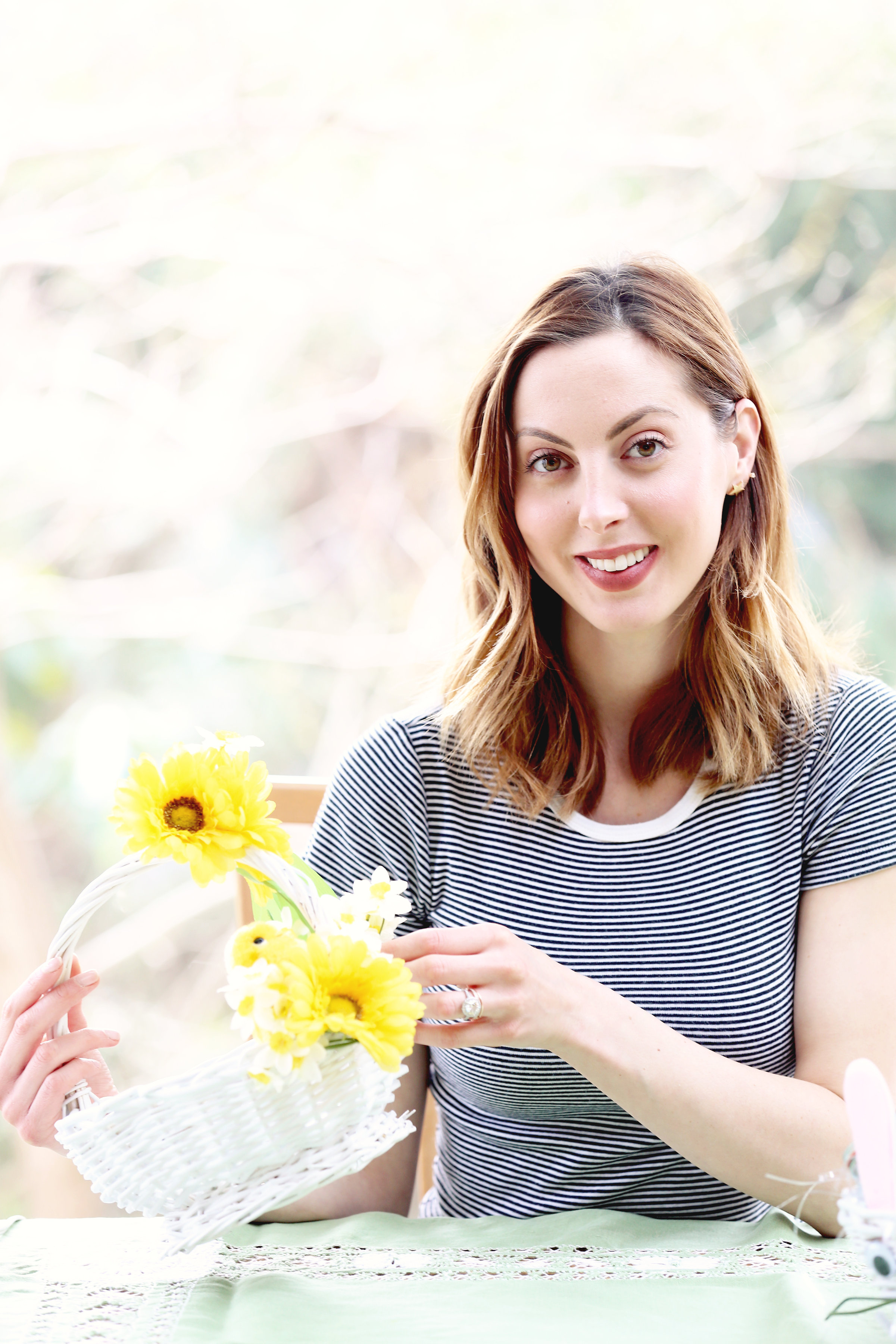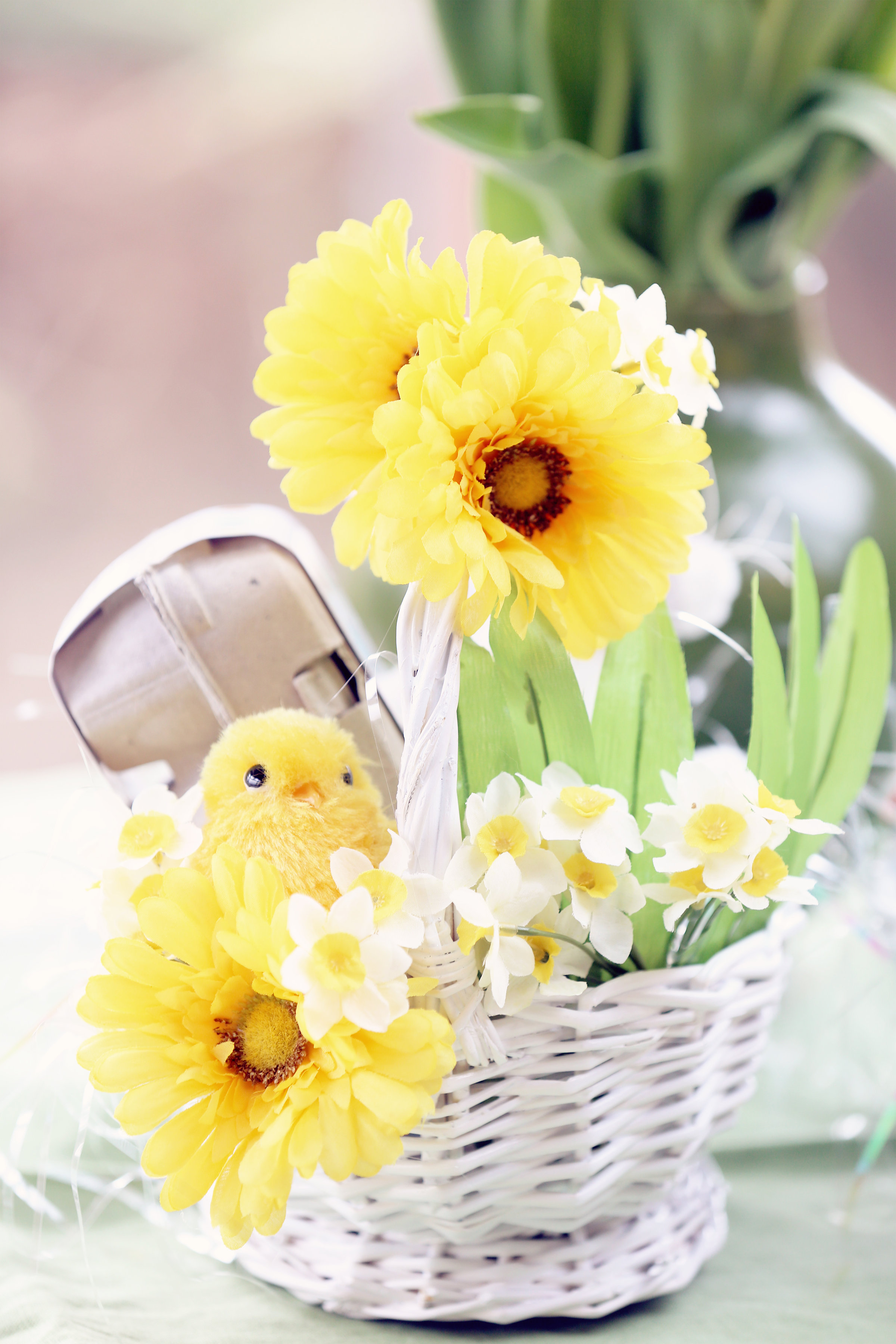 The Bunny basket utilized felt, pipe cleaners, googly eyes, and cotton from the craft store– as well as some faux flowers to decorate the handle!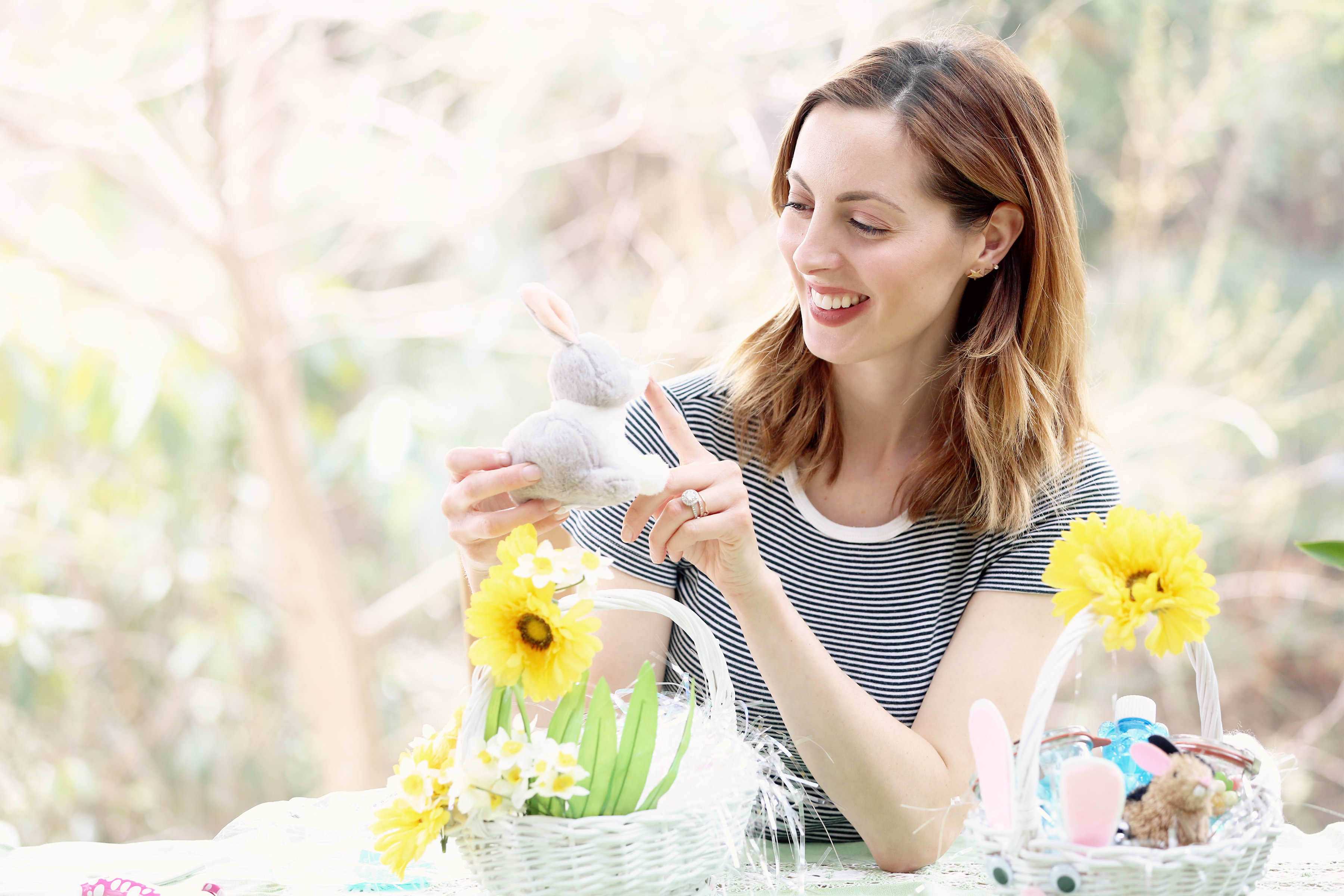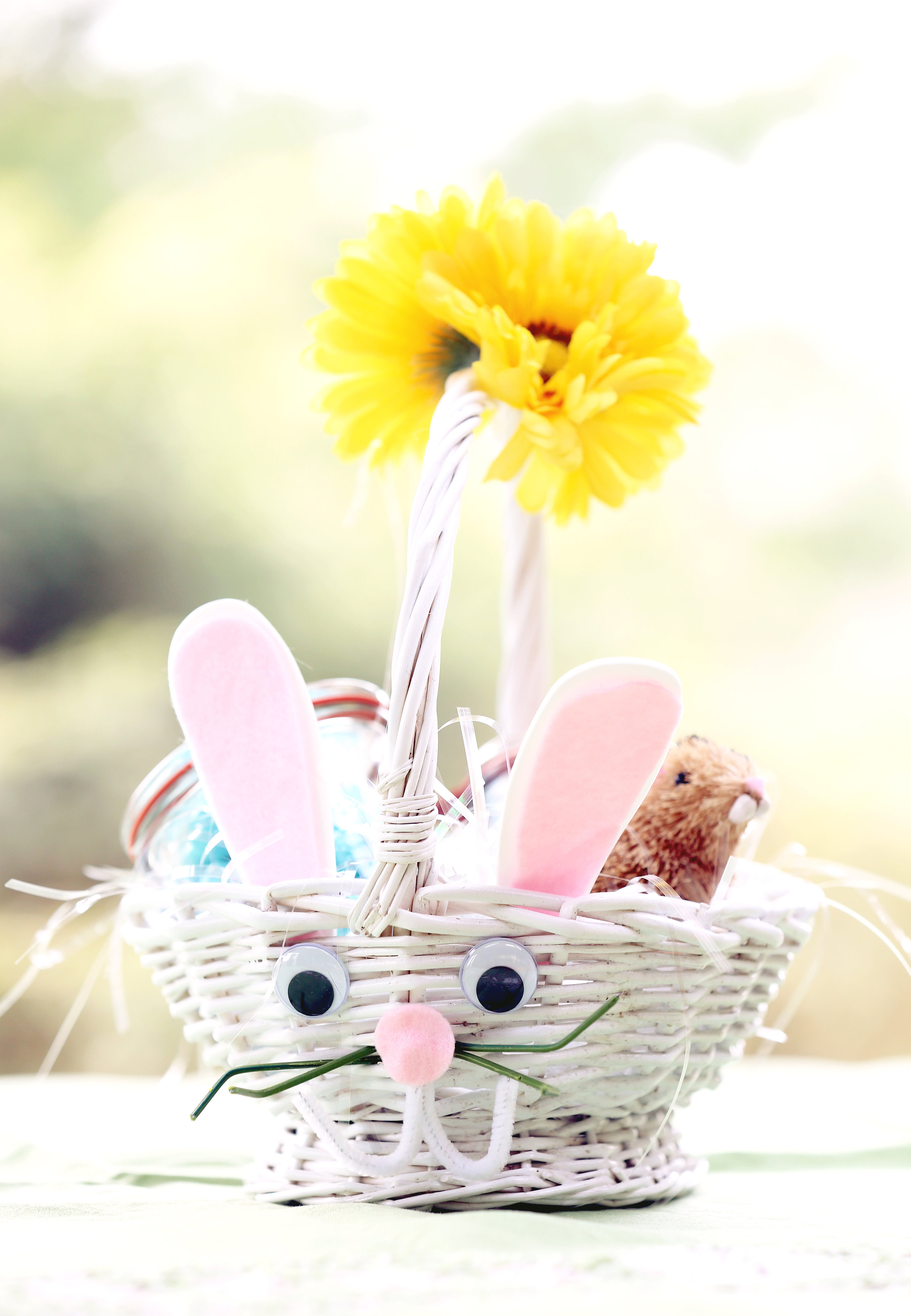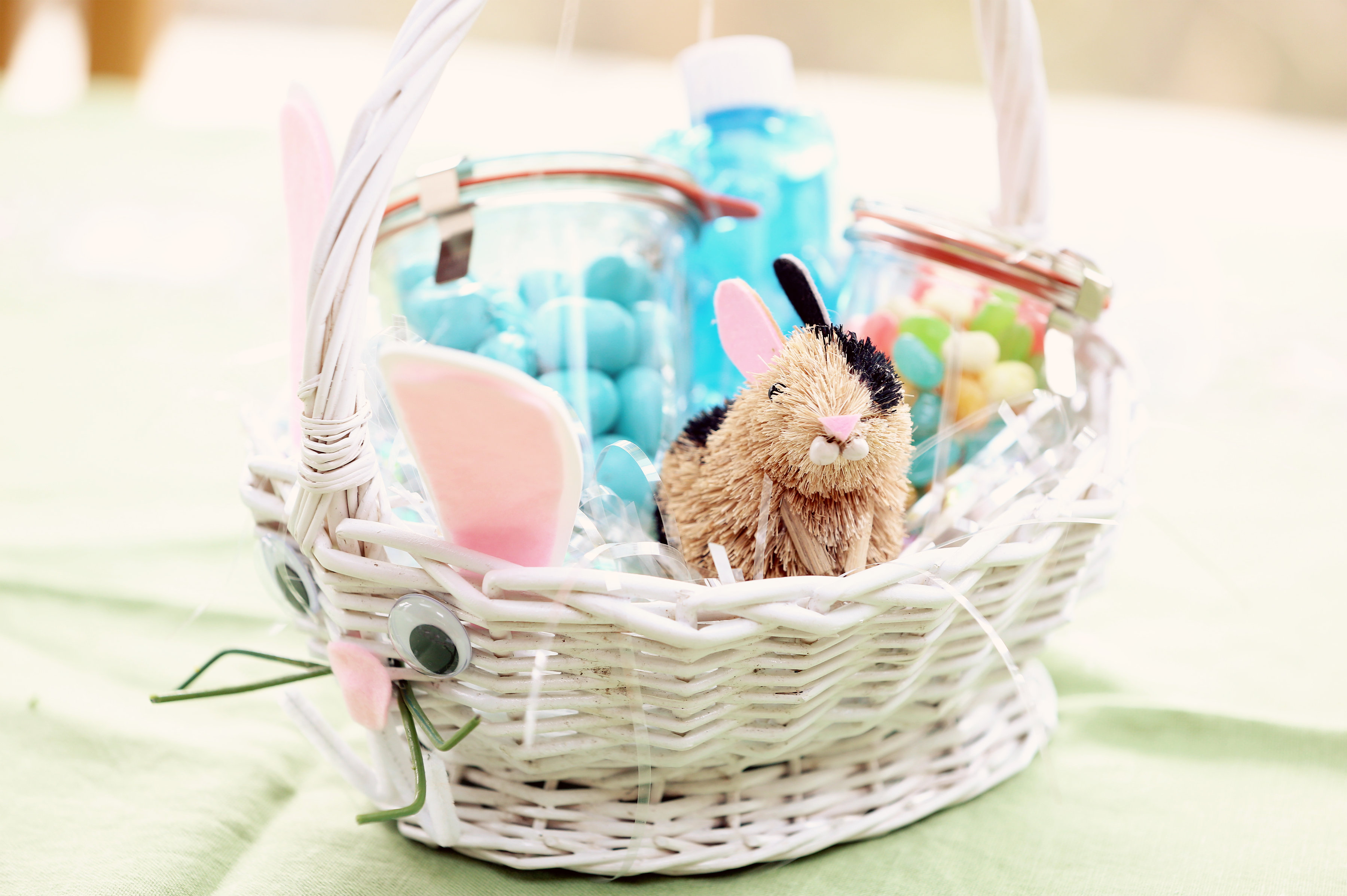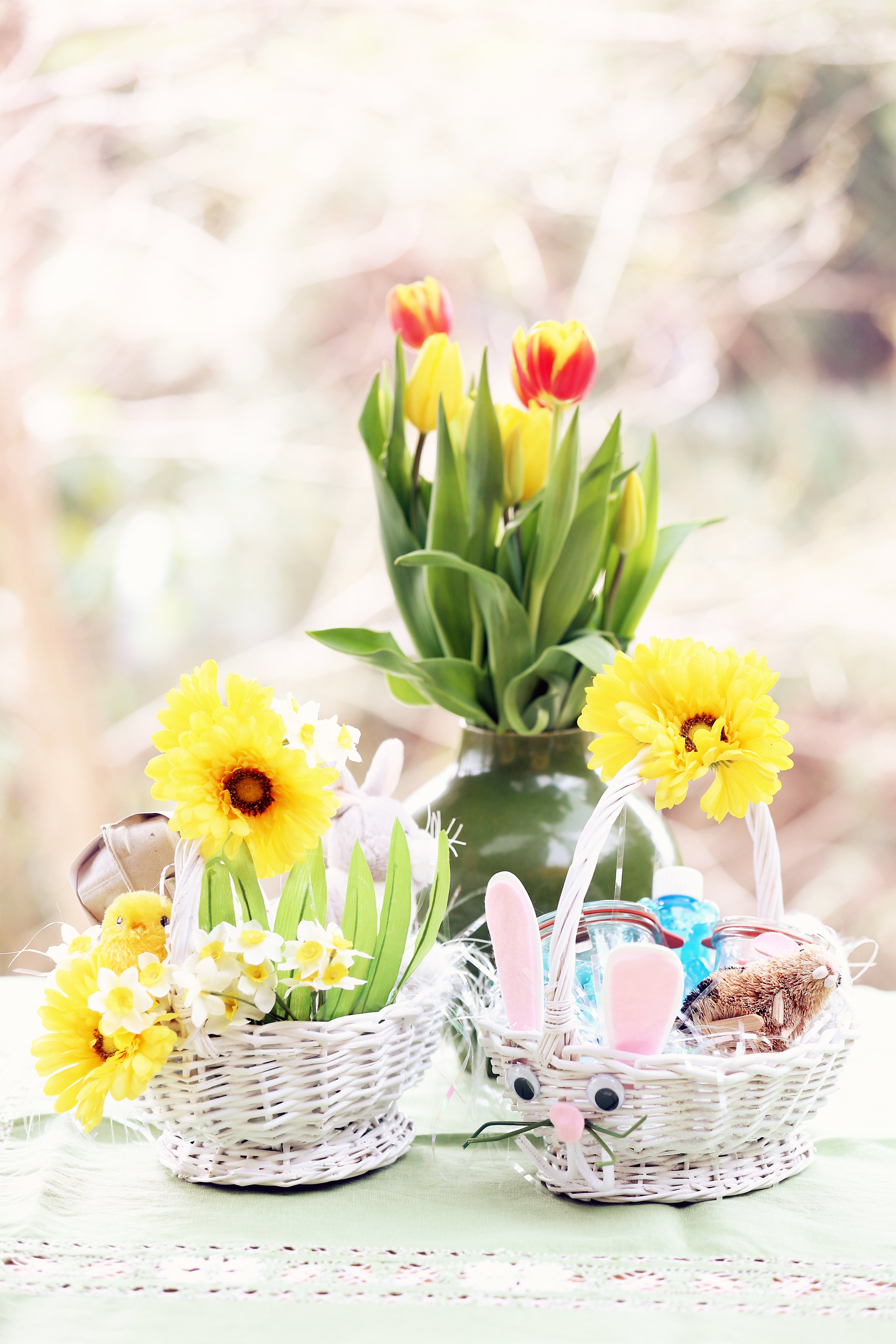 This year, I chose a mix of candy and little Bunny toys as basket gifts.  I even slipped a container of bubbles and an eco-friendly egg-dying kit in there.  Of course my child will care only for the candy (and possibly, secondarily for the Bunny Rabbits) but I like to know that there is something in there that we can play with together!  Will you make a special basket for your kiddos this year? Do you allow candy in the baskets or leave it out? I'd love to hear about your Easter Basket plans in the comments below!
xoxo
EAM