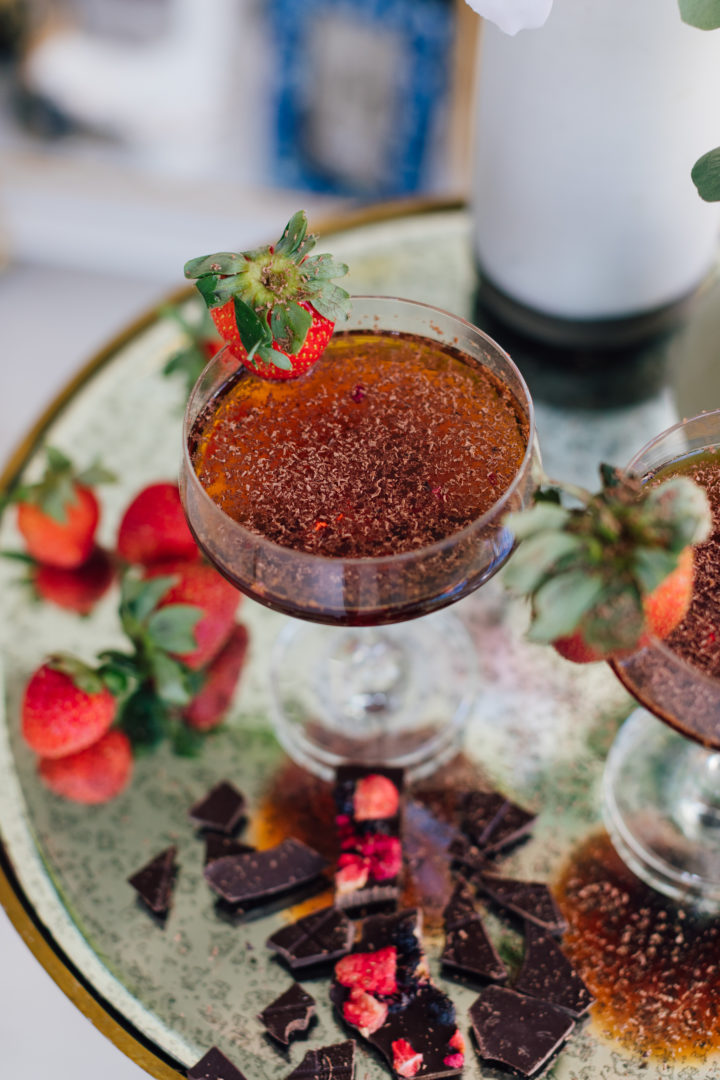 DISCLAIMER: This post contains mentions of and links to alcoholic beverages. By continuing to read, you are confirming that you are over 21 years old. Please drink responsibly.
Valentine's Day is tomorrow! And I feel like the party starts now. Ha! I always feel like it's nice to have a cocktail at home with your Valentine (or your Galentines!) even if you have plans to go out.  It's nice to make something out of the ordinary that you can enjoy together.  This year I've been loving this cocktail that I'm calling Love Potion #9! I wanted to create something that both men and women would respond to…and this whiskey-based drink is just that! Add notes of chocolate and strawberry and it's perfect for this ultra-romantic holiday. 
Even though I'm not partaking in the cocktails this year (oh, Vday, if you just came a month later! LOL) I can still make them for my Gals! I actually have plans this year to have a Valentine's Day lunch with a couple of girlfriends and I couldn't be more excited. I just have this amazing feeling right now about being in exactly the right place, at the right time, in my life– and I have to say that it's an extremely comforting and energizing feeling.  I can't wait to love on everyone in my life tomorrow in various ways. Wishing you a fabulous, festive, and lovely Valentine's Day!