The following content may contain affiliate links. When you click and shop the links, we receive a commission.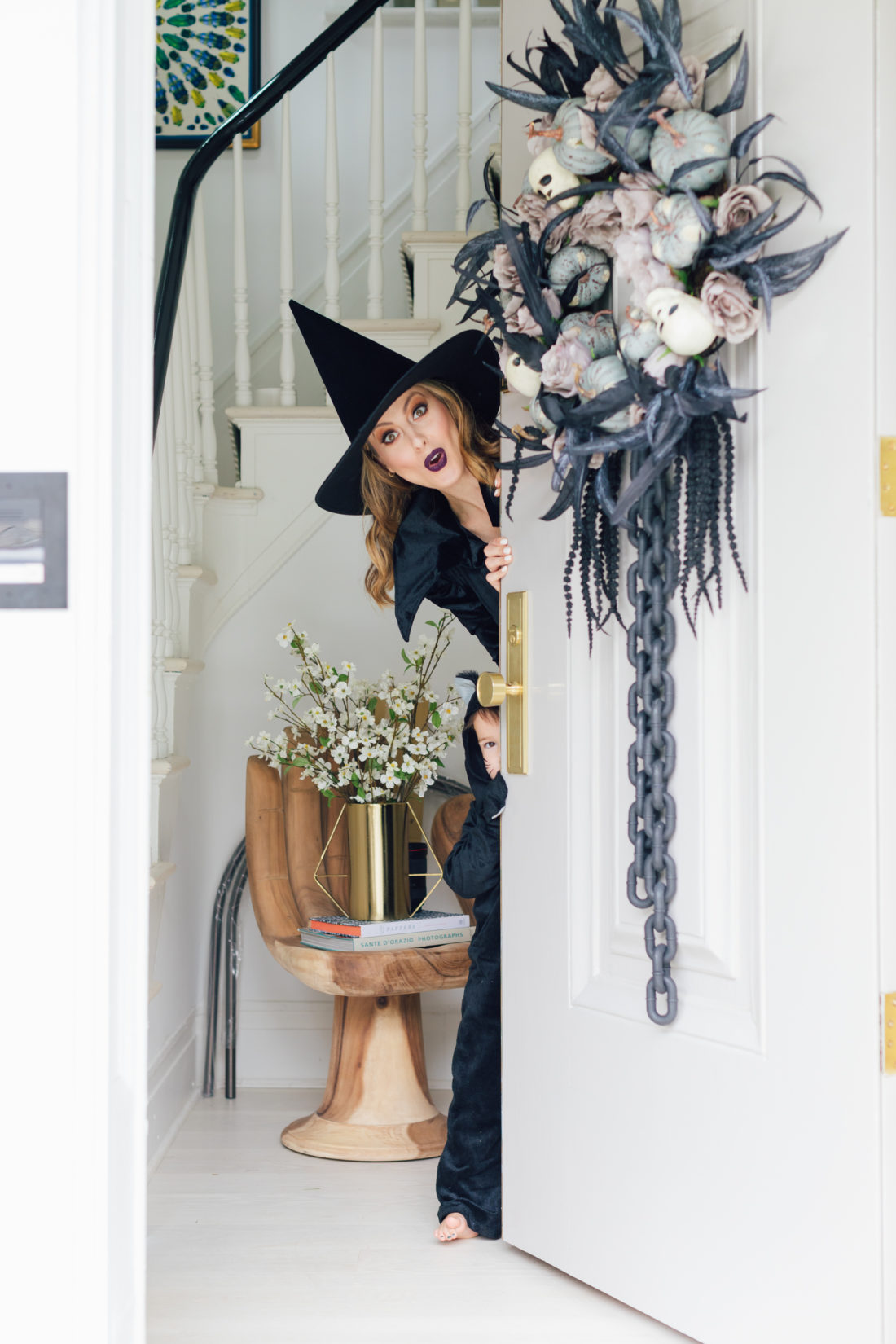 *Many thanks to Grandin Road for sending me this incredible Halloween decor! As always, the thoughts and opinions expressed below are entirely my own.
It's the spookiest time of the year! Mwahahahaha. All you OG Happily Eva After readers are familiar with my love for Halloween decorations, and for the holiday itself– I have a long history since childhood of going all out for Halloween and turning it in to such a fun excuse for a family party and get together. My kids know that our house will always be decked out for the holiday, and the pressure is on this year, because the street we moved to just so happens to be LIT when it comes to decorating for the holidays. I could not have picked a better neighborhood if I tried. LOL. Since our home is historic, I've really been feeling the Classic Halloween vibes for our decor this year, and for the perfect Halloween decorations there is nowhere else to turn but the best of the best: Grandin Road!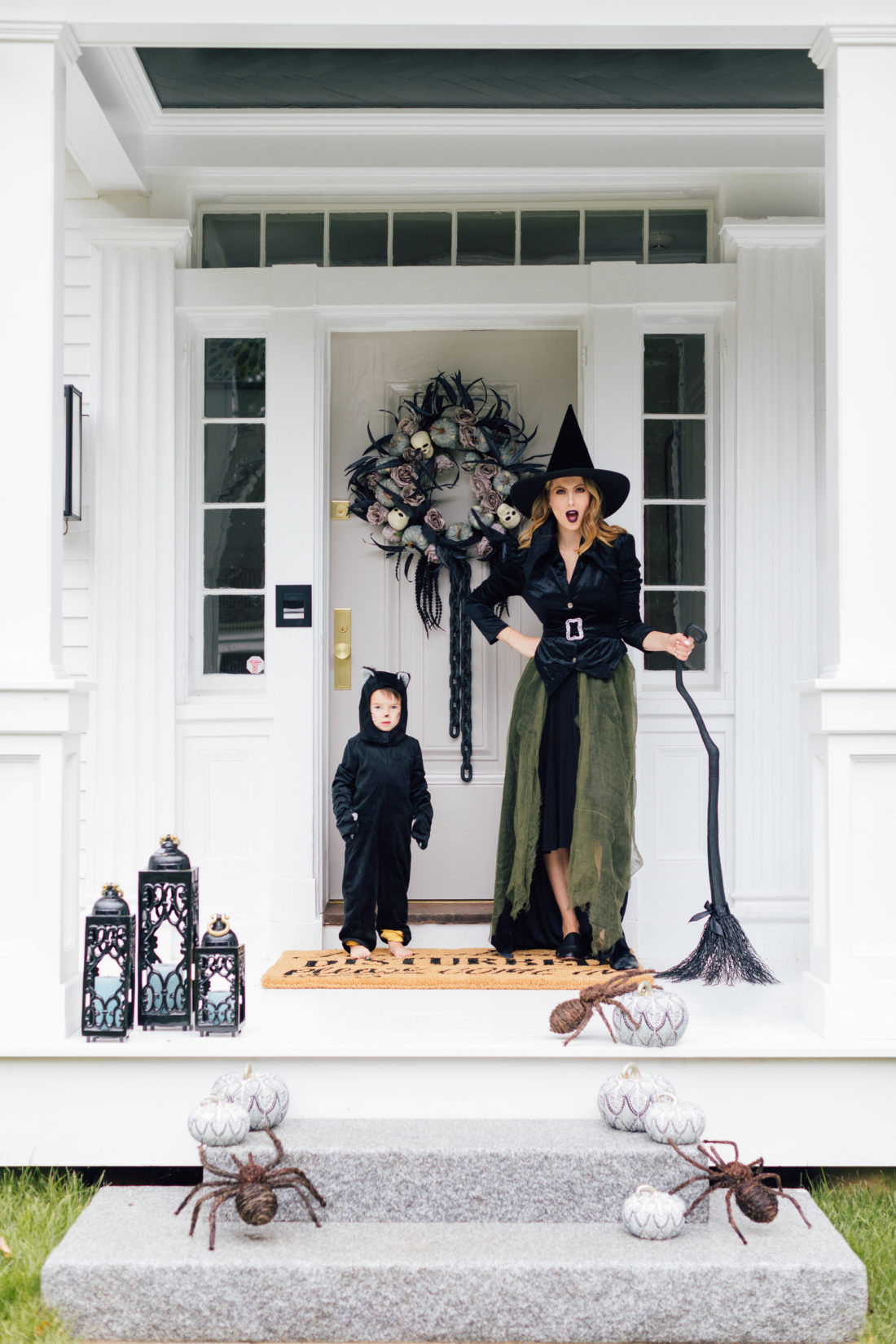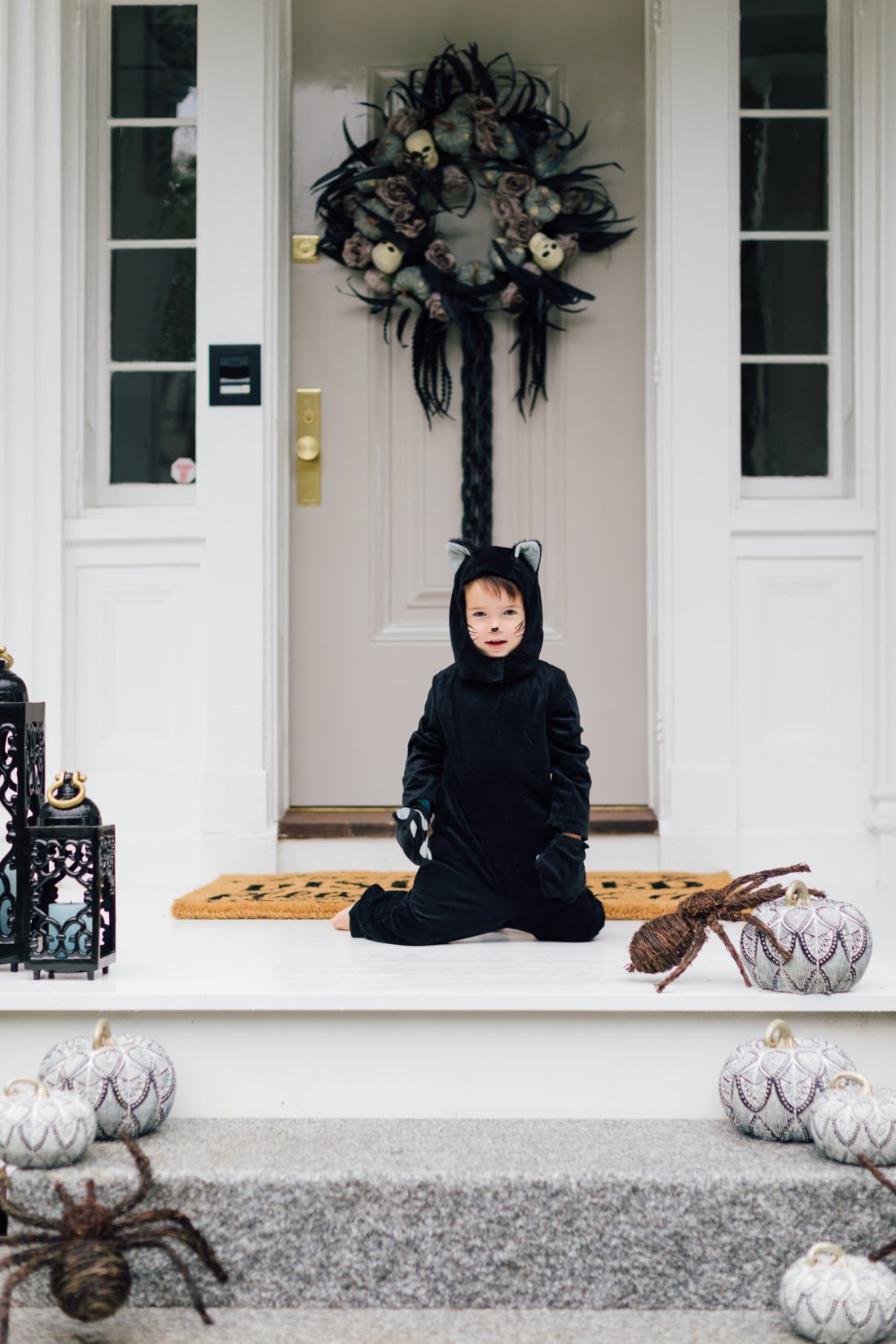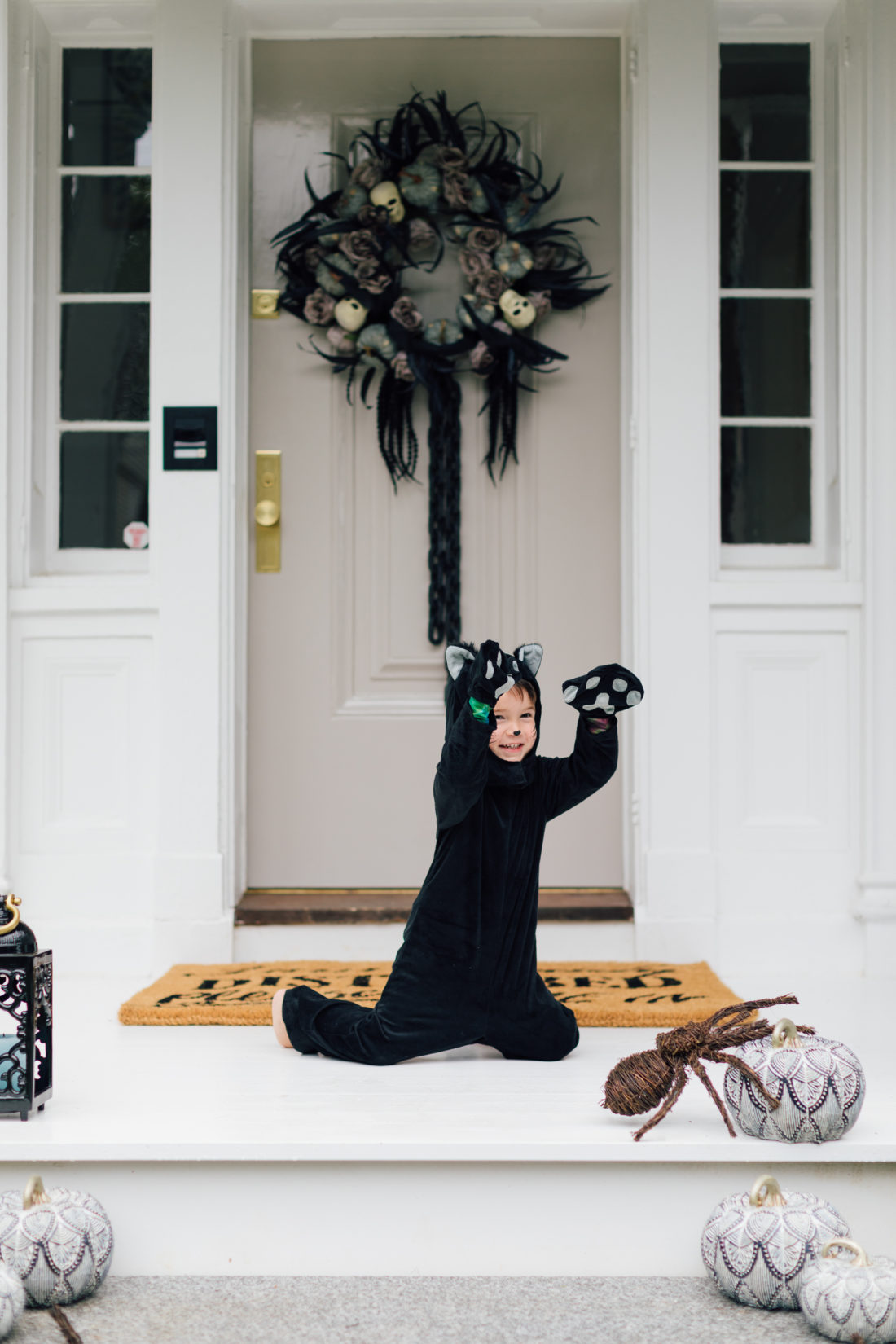 I did a really fun partnership with Grandin Road a few years ago (I was pregnant with Major!) And I've loved the brand ever since. They bring so much whimsy to the holiday with their awesome assortment of products– and there is truly something for everyone's individual decorating style. Since our home is in such a prime trick or treating area, I knew I wanted to focus on the outside of our home this year, and to do something spooky but chic.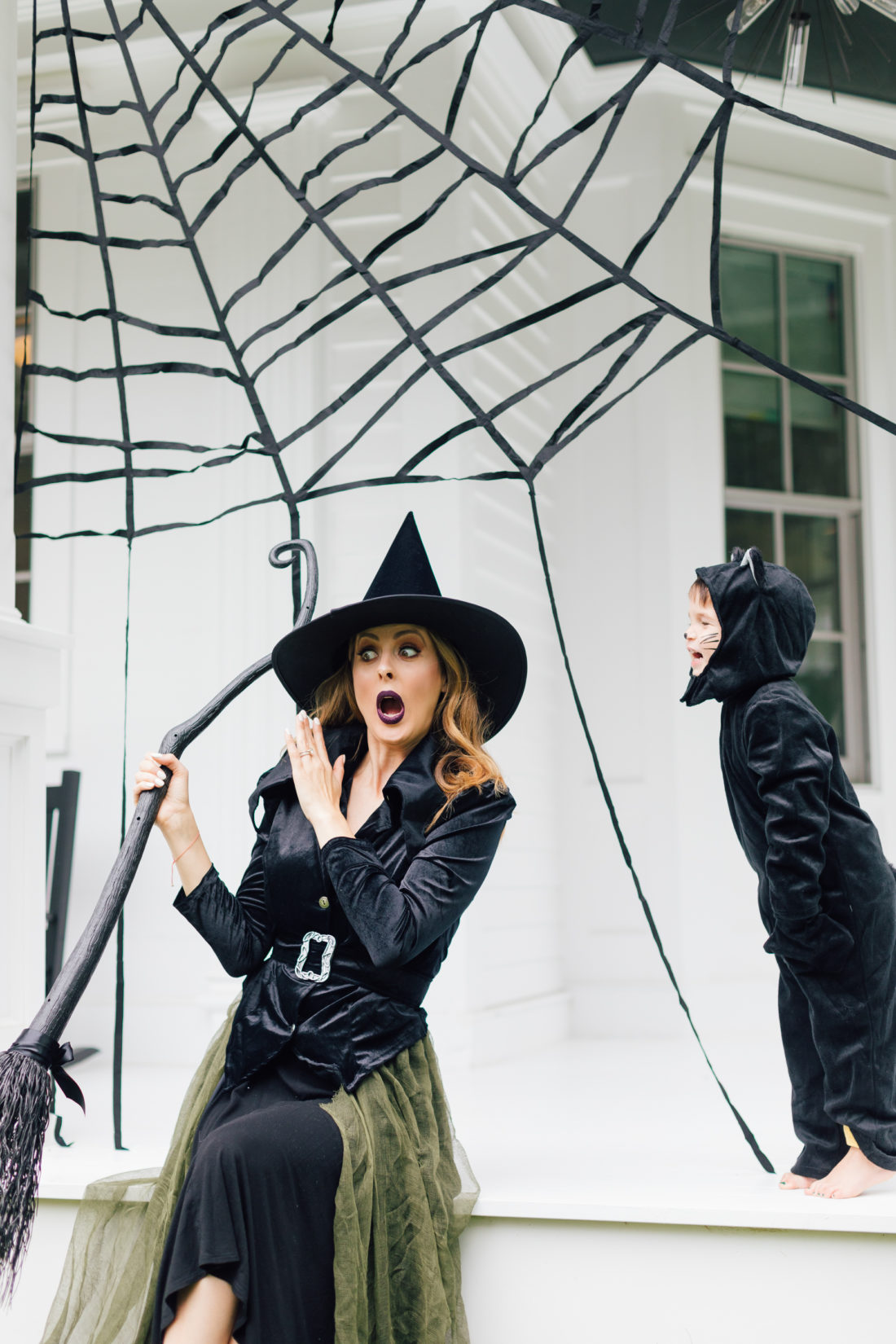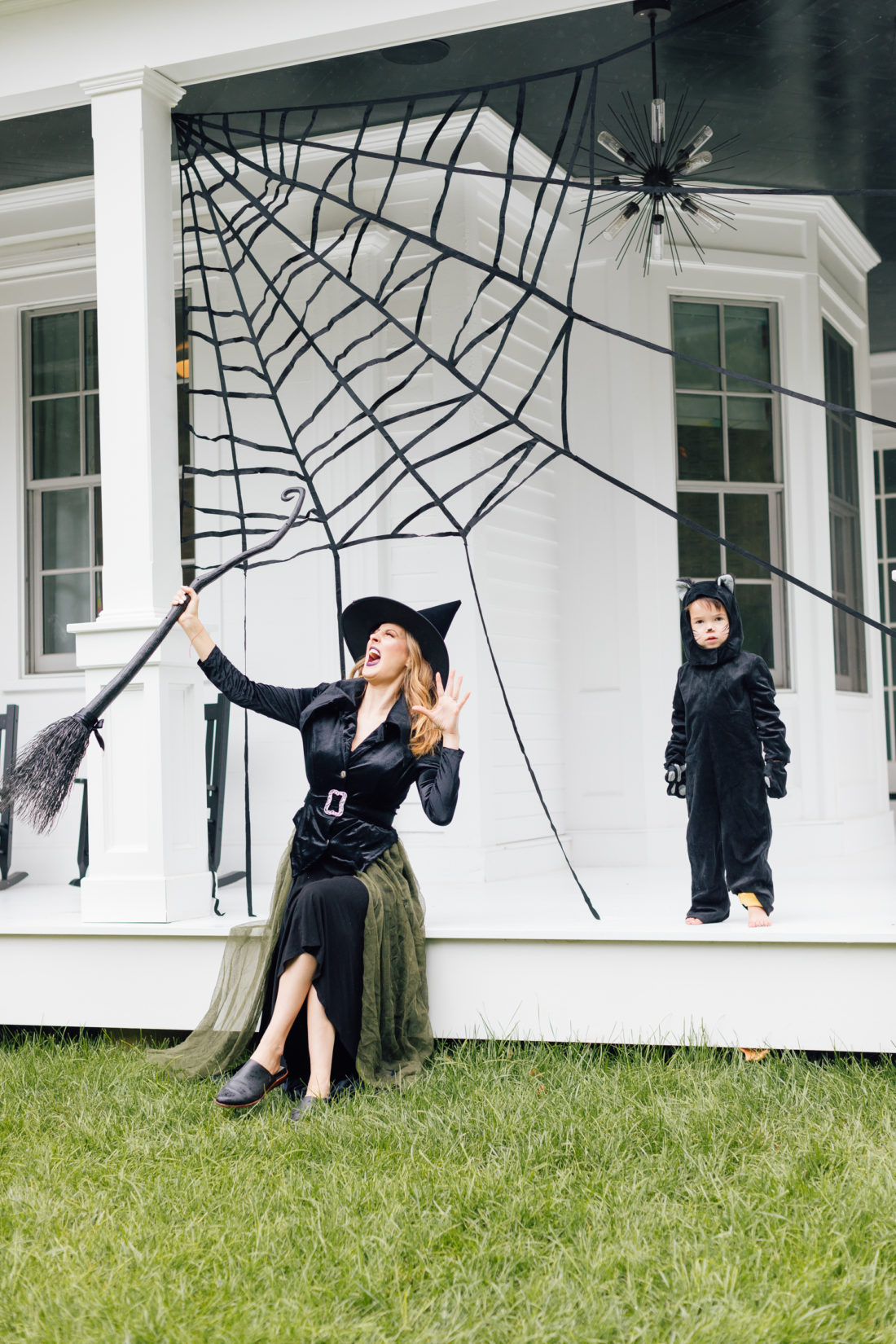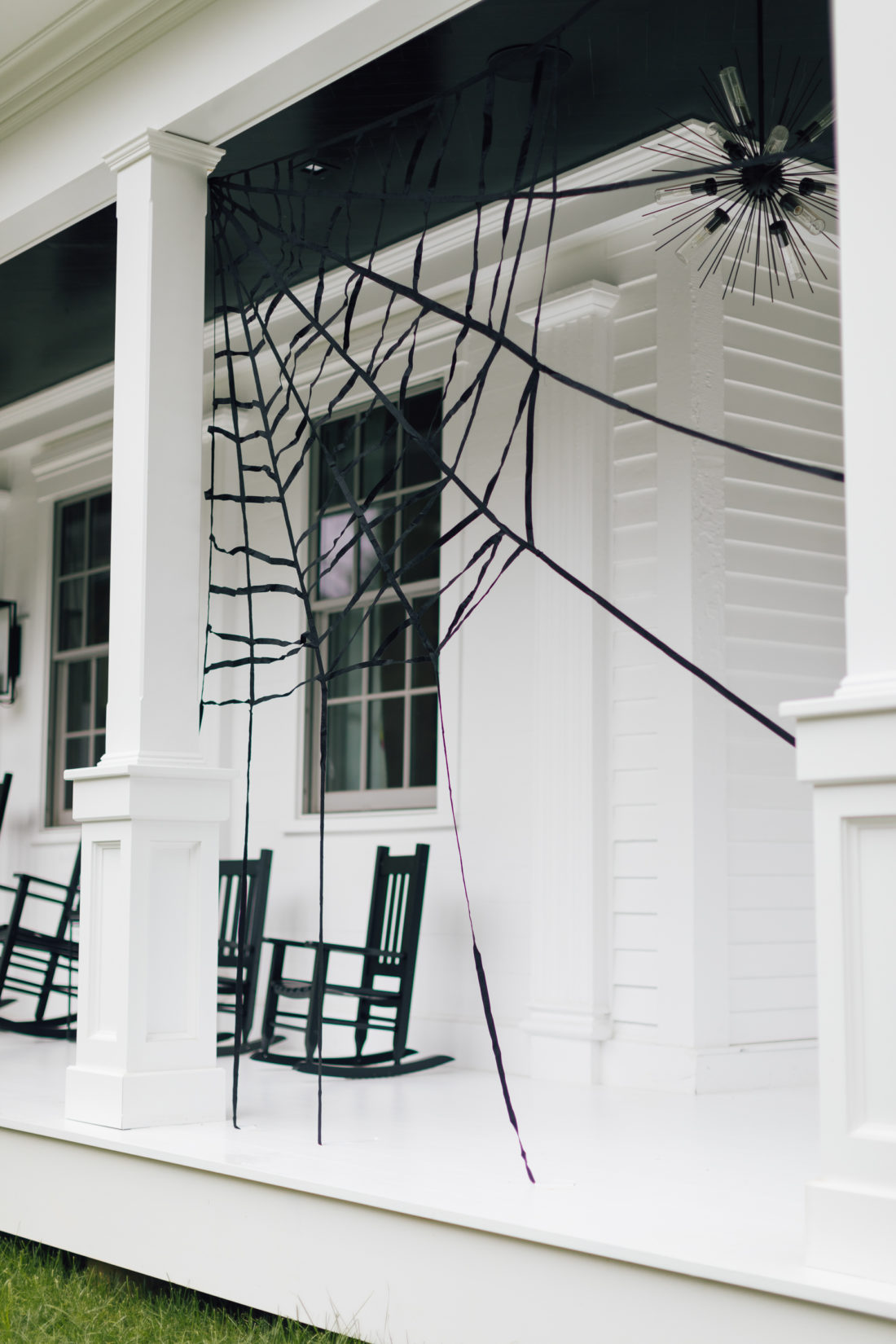 Since our outdoor color scheme is primarily black and white, it was the perfect backdrop for all of the Grandin Road decor I chose! First of all, I just want to go on record and say that the Grandin Road wreaths (For Christmas, too) are just insanely gorgeous. When I saw this Halloween one, I freaked. It goes so perfectly with our front door color! Such a great mix of elegant and festive, it really inspired the rest of my "Halloween Vibe" for this year, if I'm being honest. I just adore the lanterns and the natural material spiders that I used to lead the way up the front stairs. And the door mat. I may keep it up all year, seeing as it's a true statement. LOL.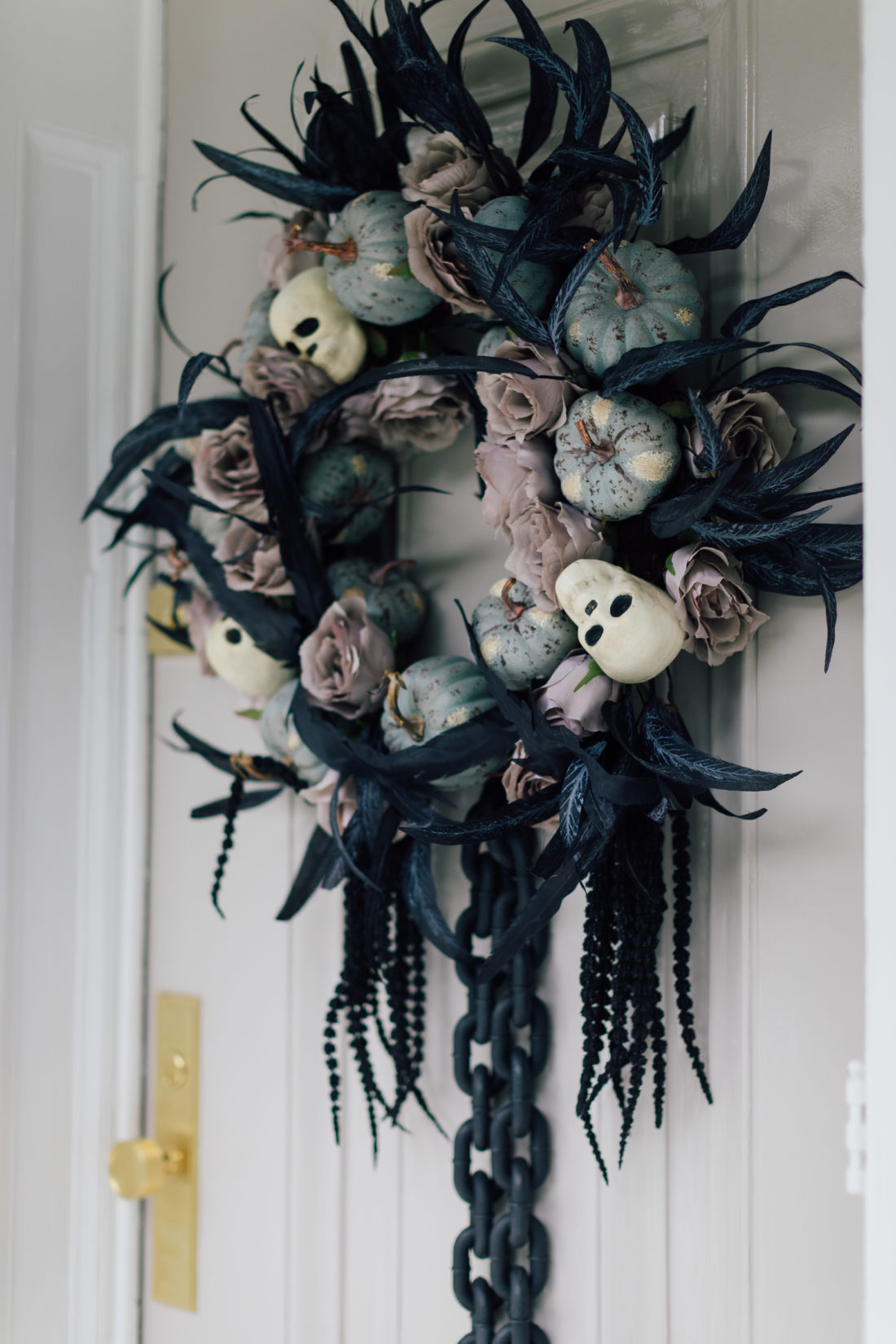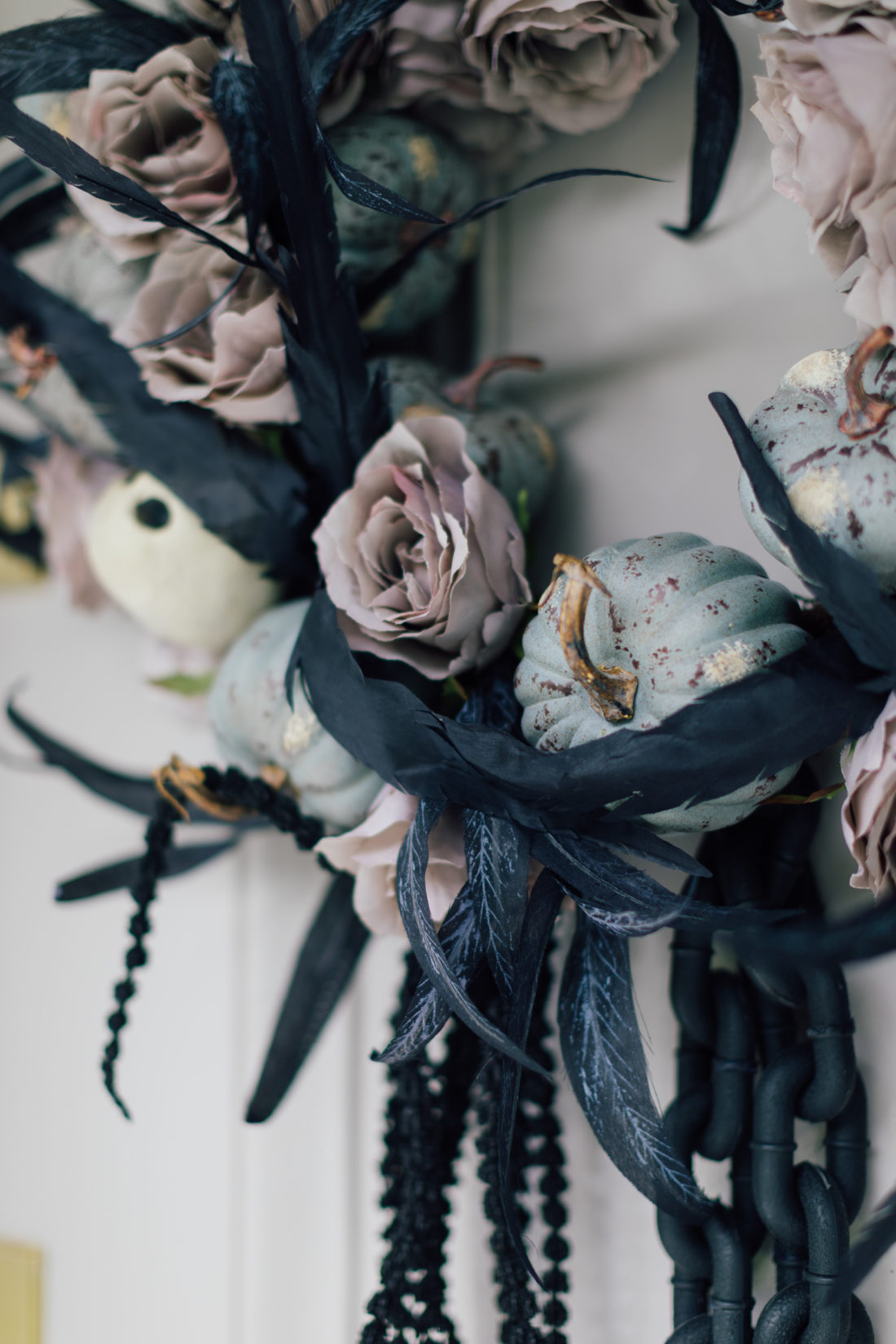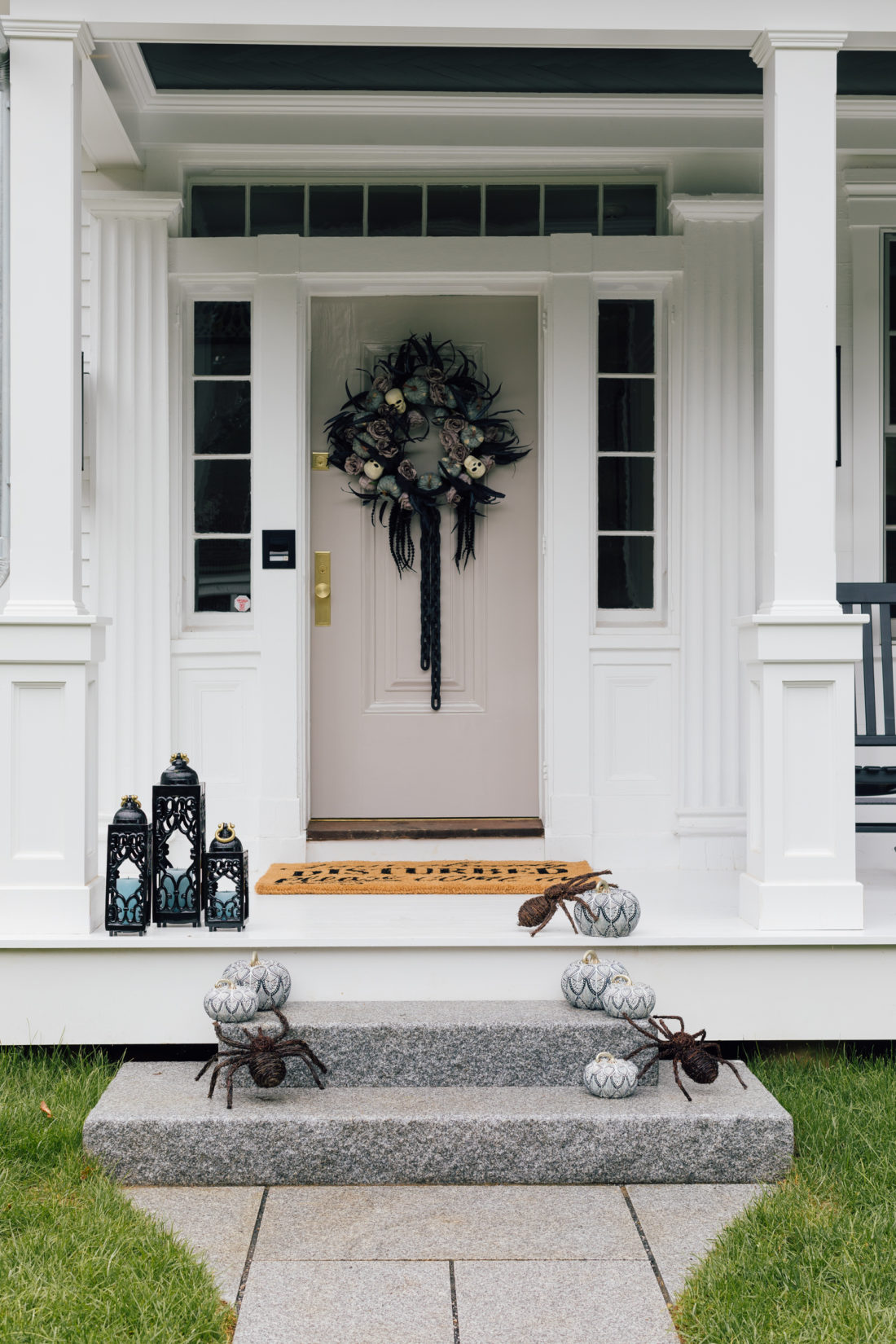 The big black spiderweb, and my trio of ghastly, ghoulish spirit ladies just rounded out the spooky vibe I was looking for, while also staying tasteful. I can't believe my kids aren't scared of my ghouls by the way. They asked to eat breakfast with them a few mornings before I eventually put them in the basement to wait for the Holiday. The guys doing construction on our house, on the other hand, almost jumped out of their skin the first time they saw them. THEY told me they were too scary. Ha! I kind of agree with them if I'm being honest, but I will sacrifice my own fears for the good of the Halloween-eriffic neighborhood decor! I mean, if you can't scare everyone once a year, when can you?!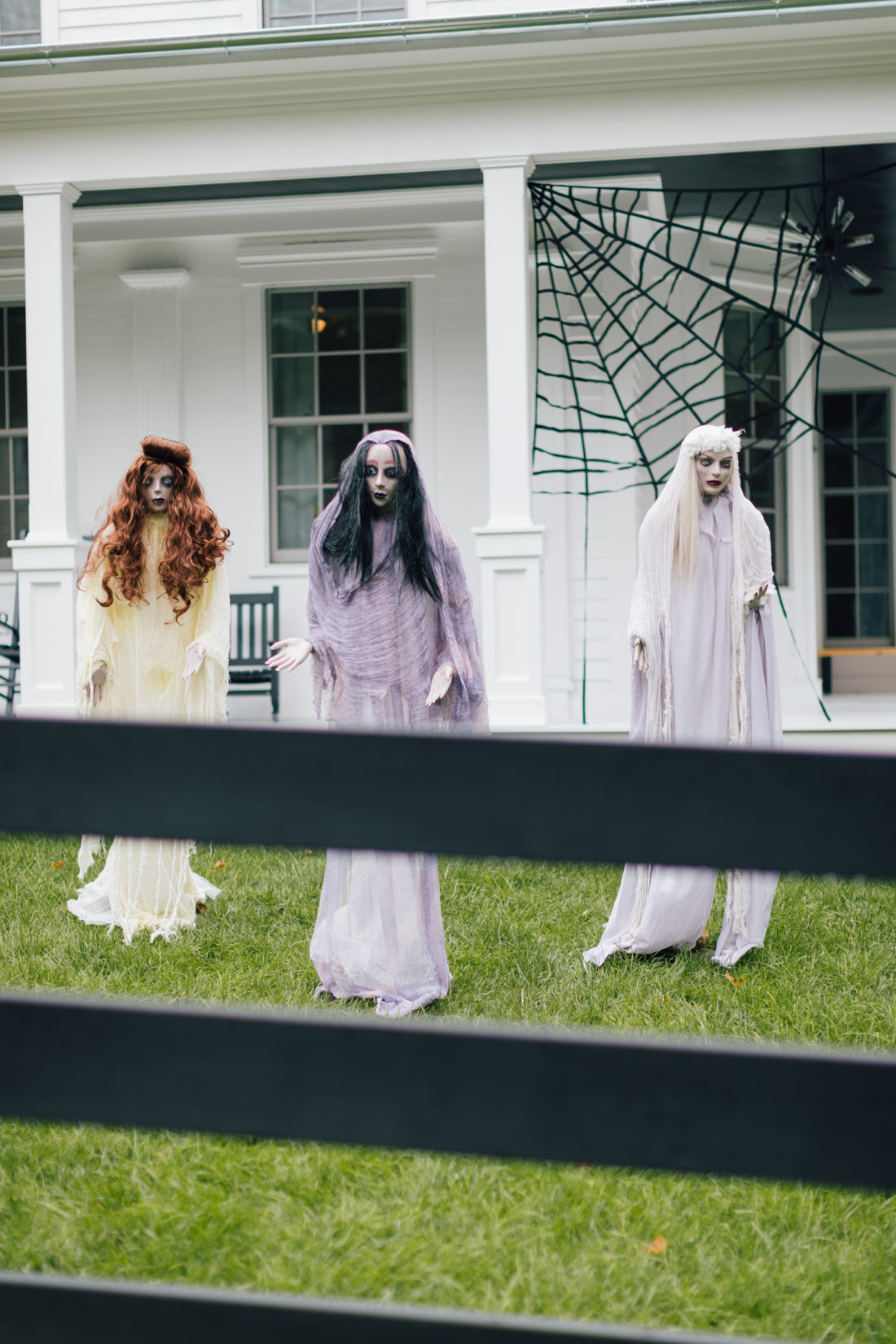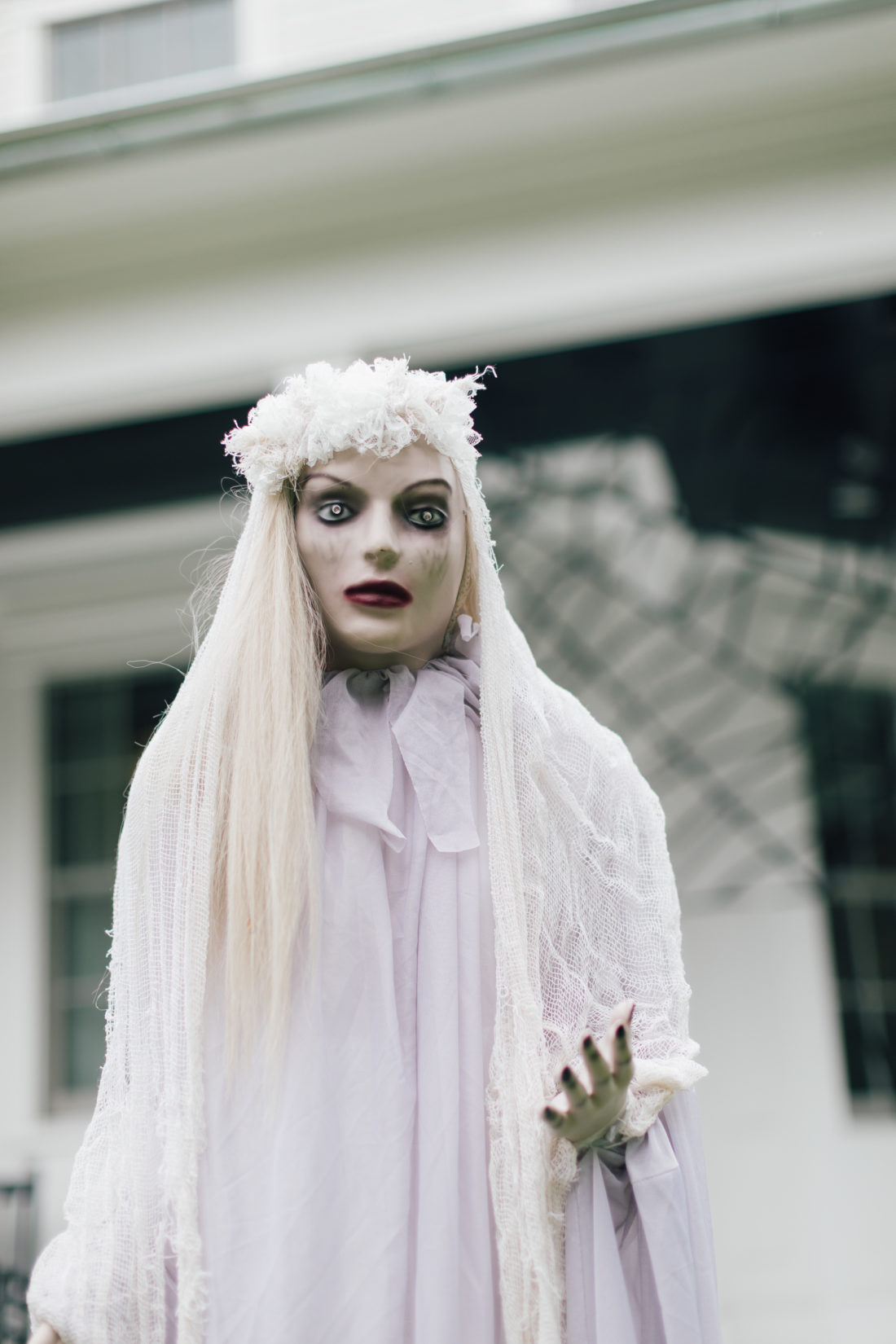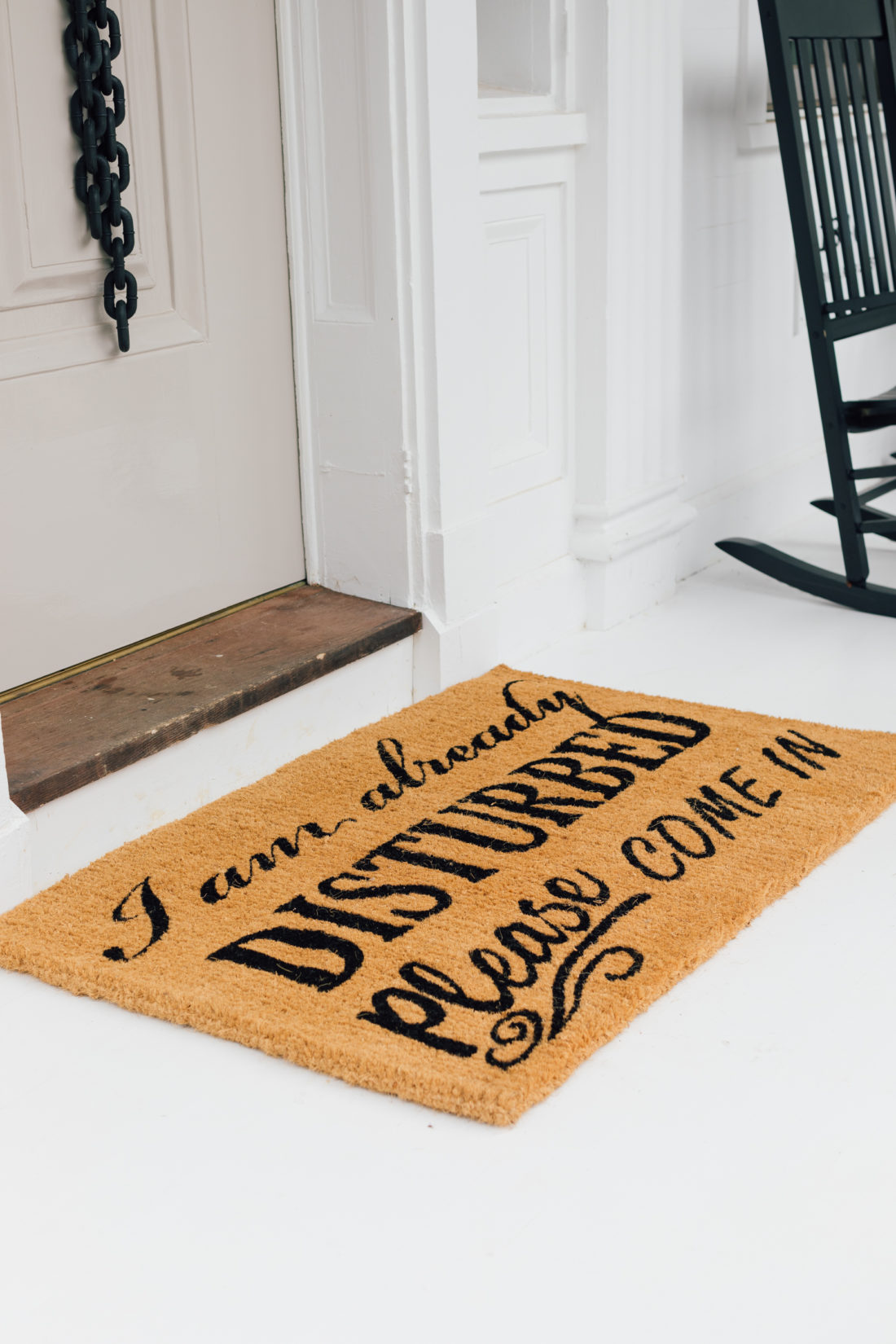 After we selected our decor for Halloween this year, Marlowe made the family executive decision that we should all be Classic Halloween costumes, and I couldn't be more in to it. She selected everyone's costume (naturally), with me being a spooky Witch, Major as a Black Cat, and herself as a Bat. I'm probably most excited to see Kyle's designated Halloween costume this year, which is a Pumpkin. LOL. That's what you get when you're away on a work trip and your five year old kid is doling out the Halloween costumes!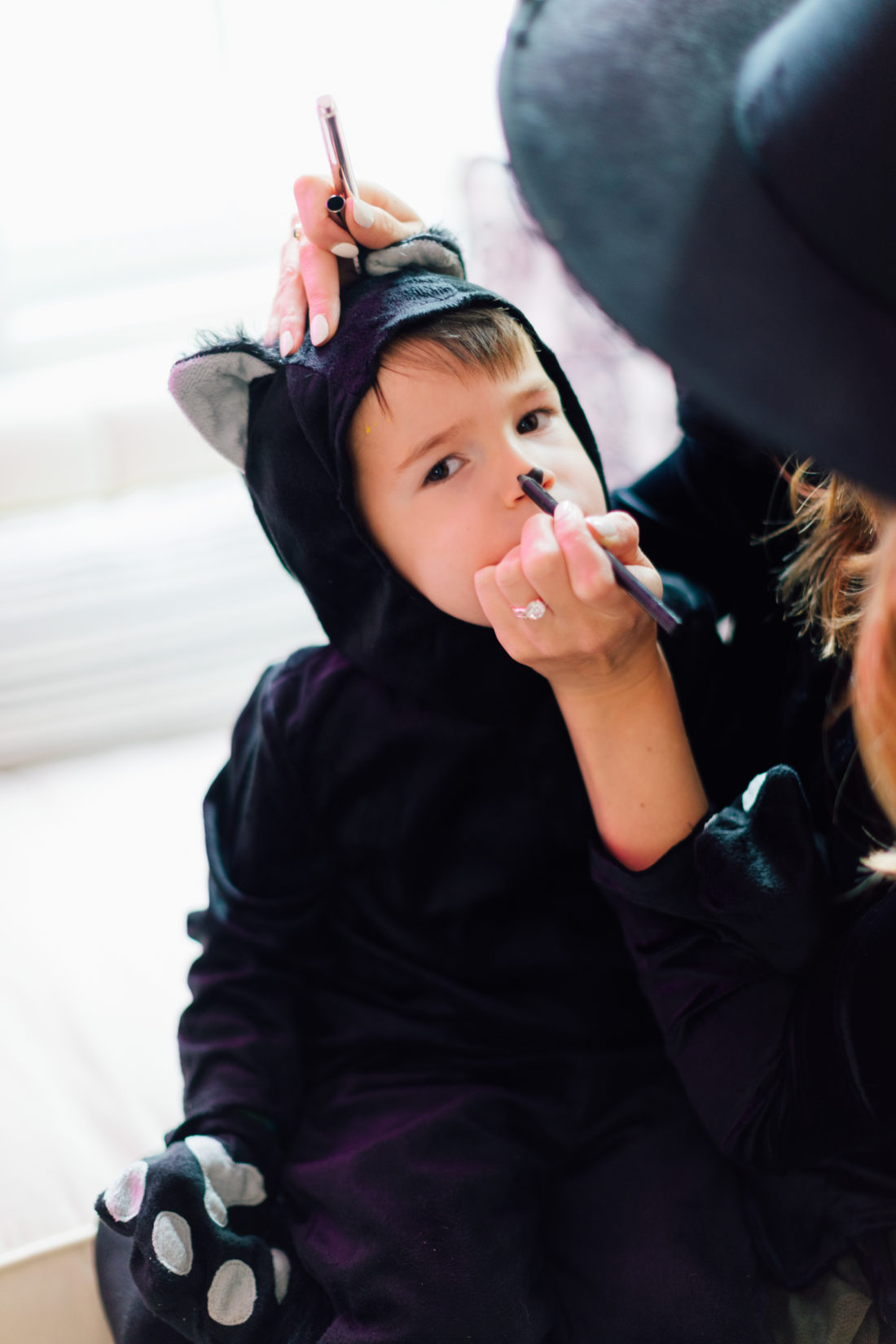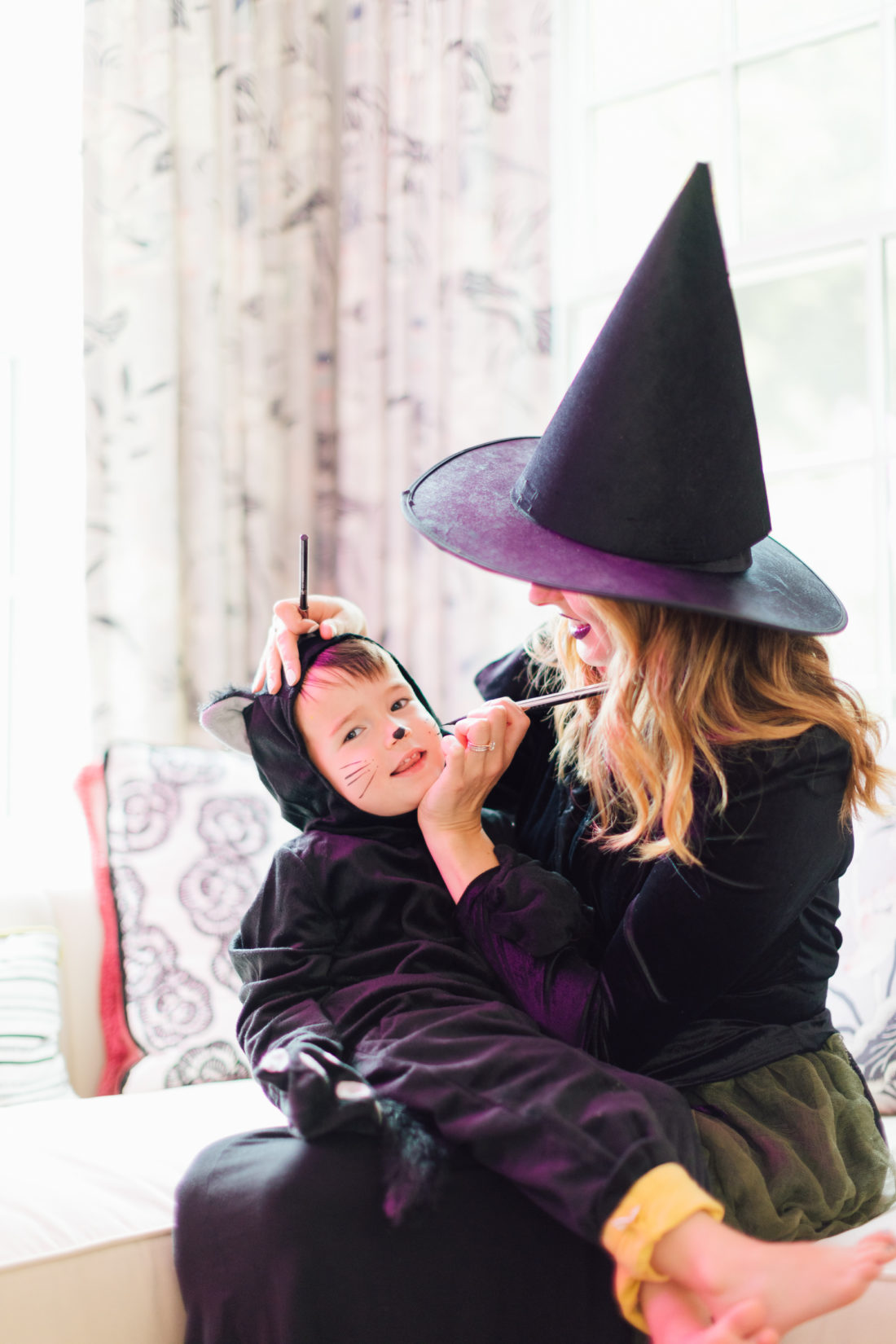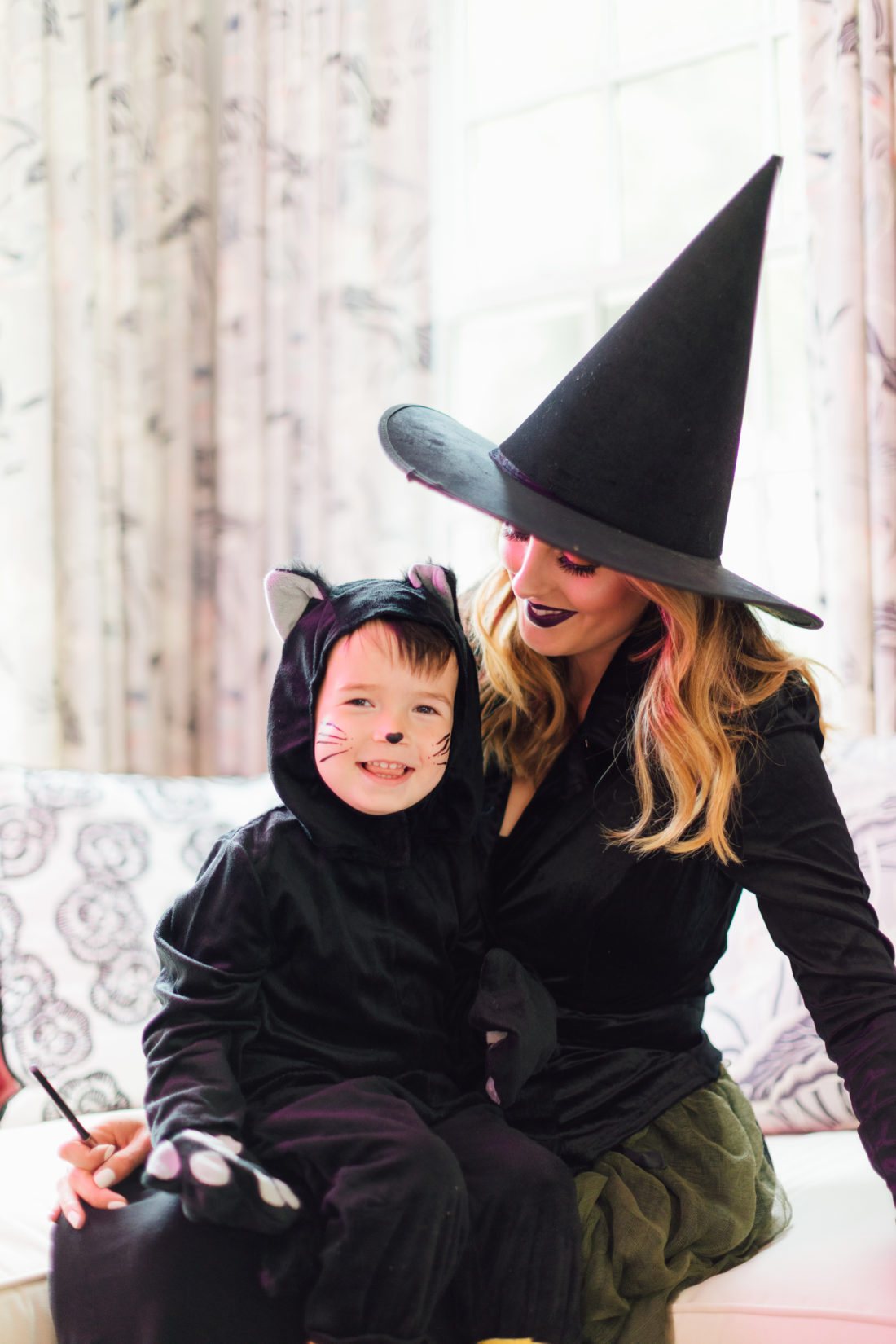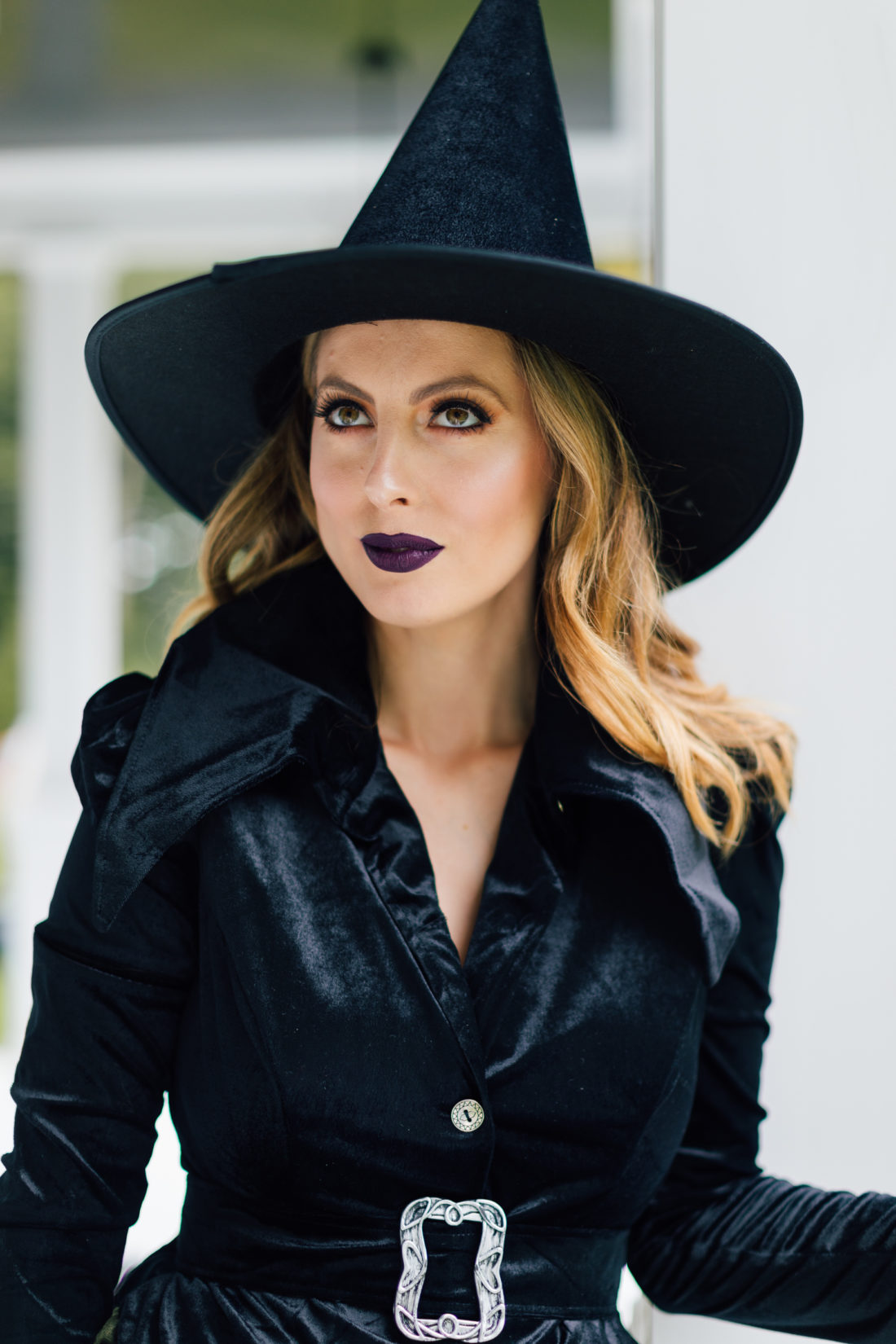 Do you go all out for Halloween?! I'd love to hear about it and what you and your kids are being this year, if you're doing a fun family theme!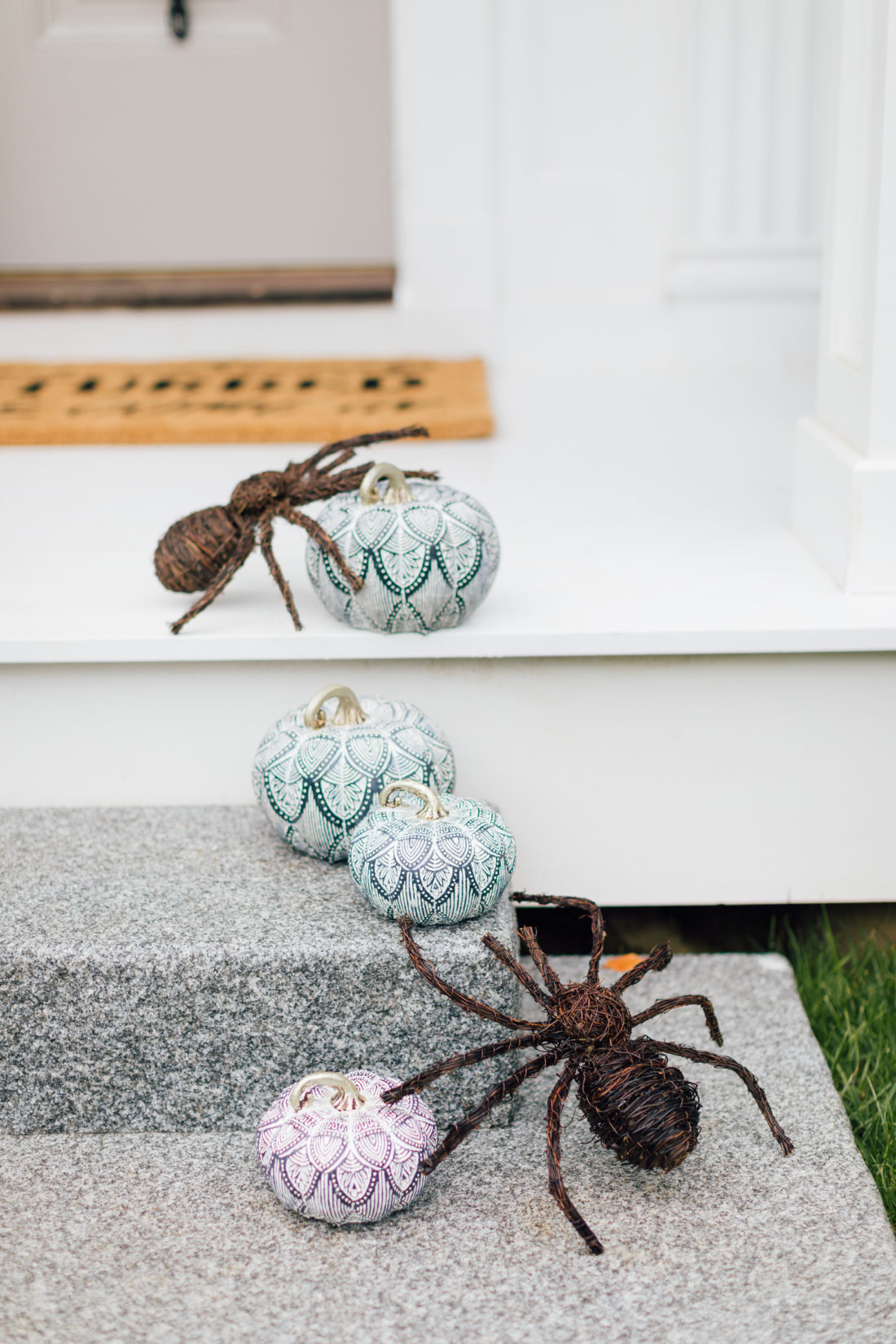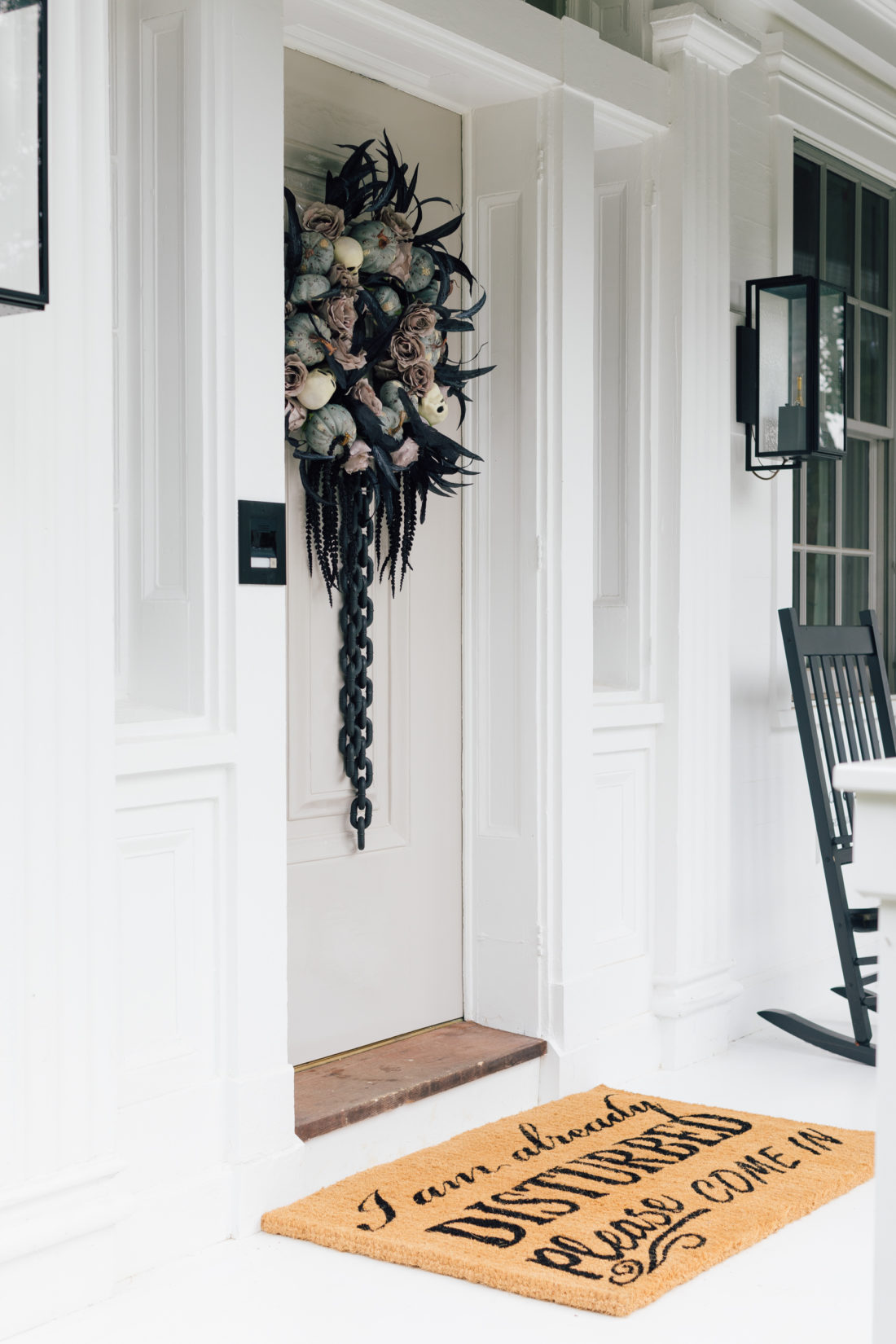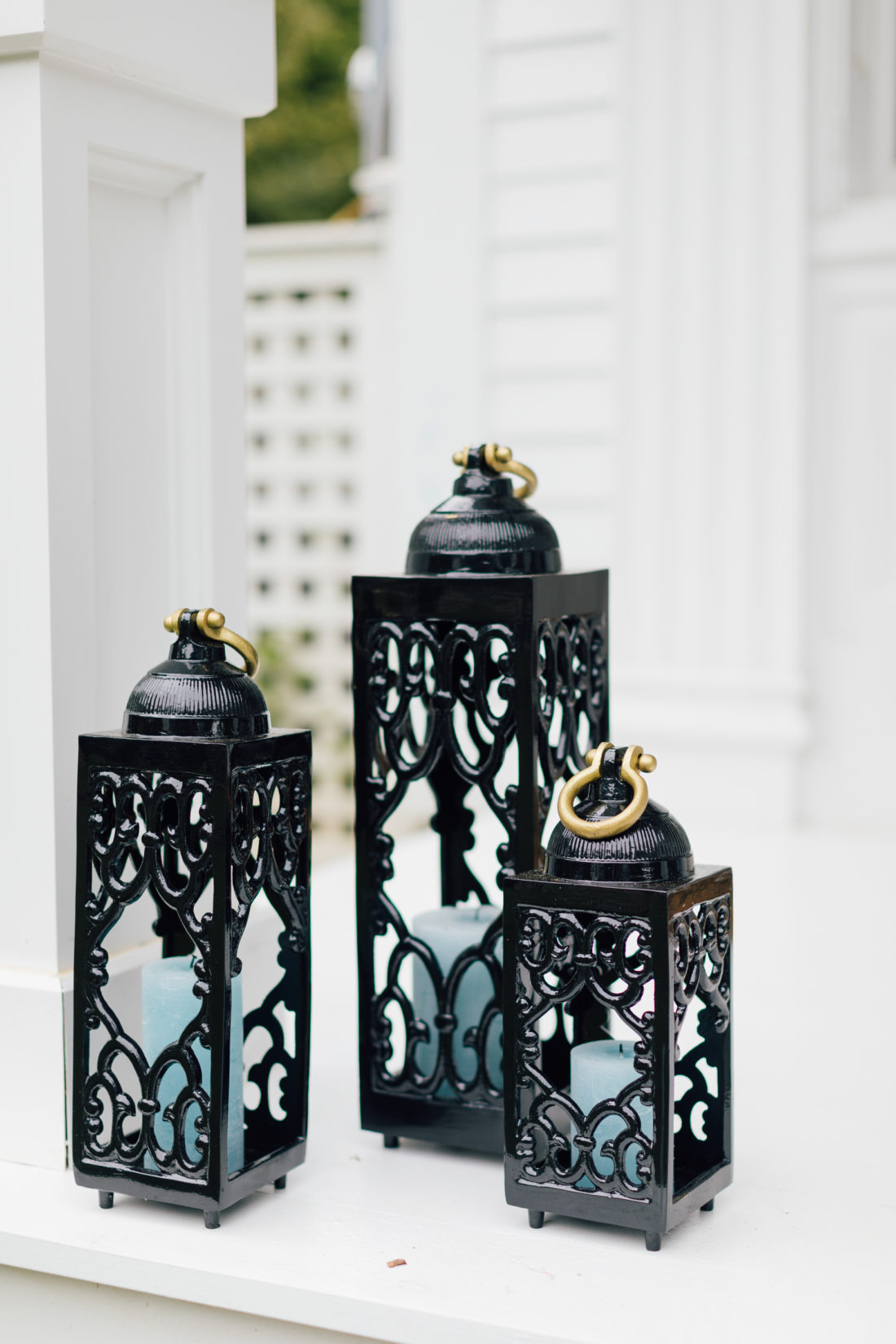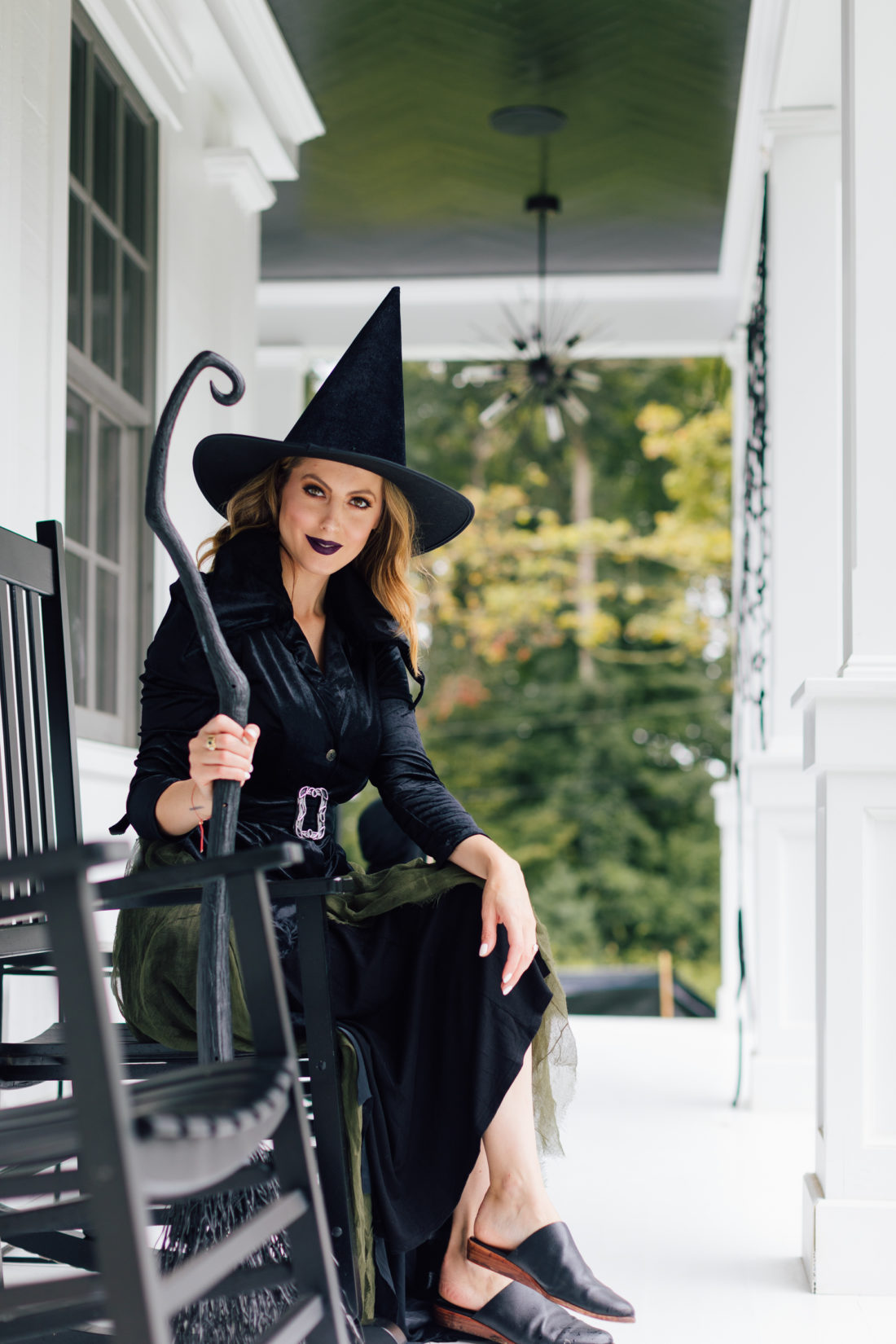 Photographs by Julia Dags