The following content may contain affiliate links. When you click and shop the links, we receive a commission.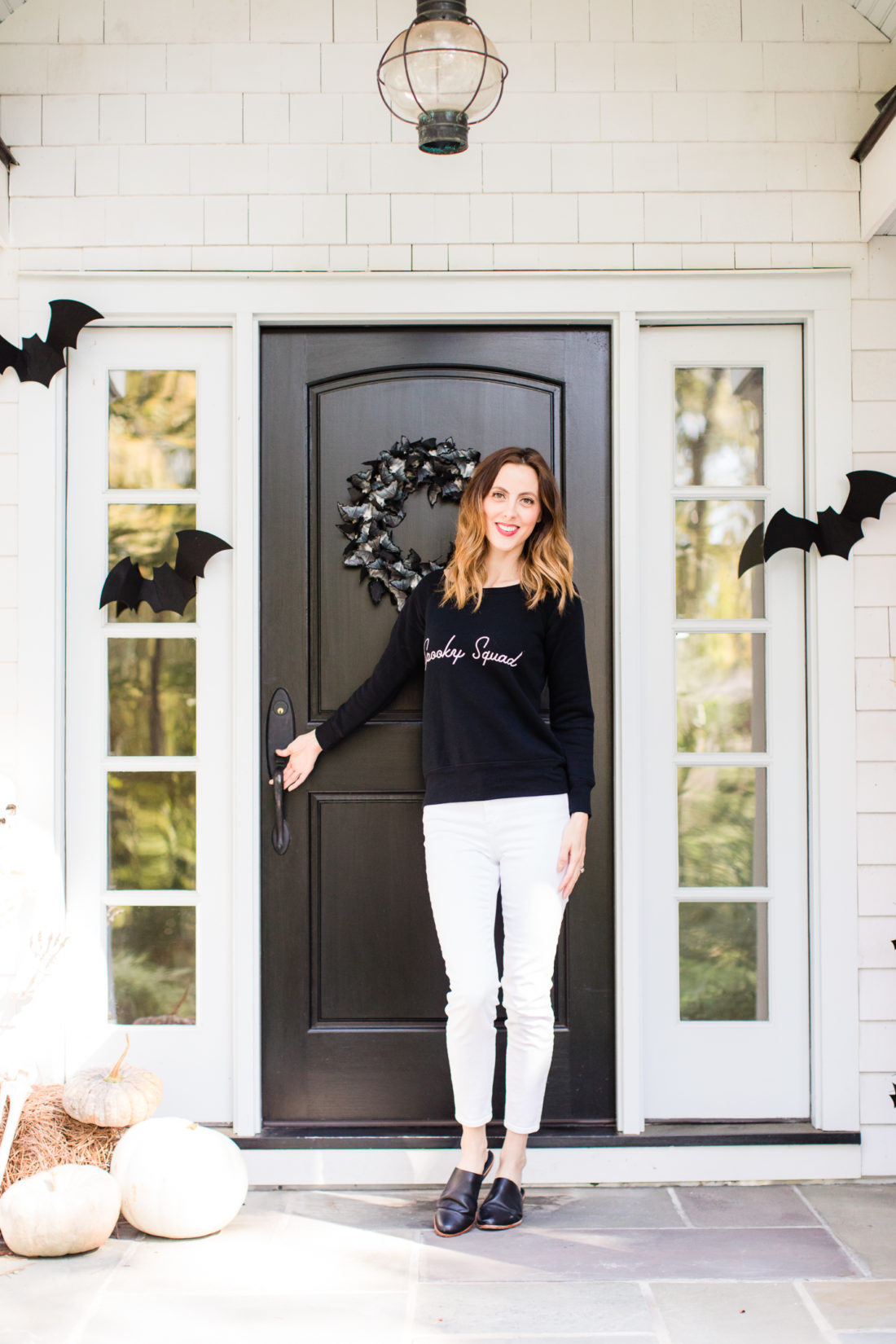 I absolutely love decorating my home for the holidays, and Halloween is no exception! Halloween is a big holiday in our household, and the one that really kicks off the Holiday season.  In our new Connecticut home, our Kitchen and Family Room areas– as well as our front door– are the areas that get the most decoration love.  We went for a spooky bats theme this year, and used tons of decorations from Grandin Road, who I did a fun DIY video partnership with last year! Their felt bats are so fab, so I went crazy with them this year to set the scene.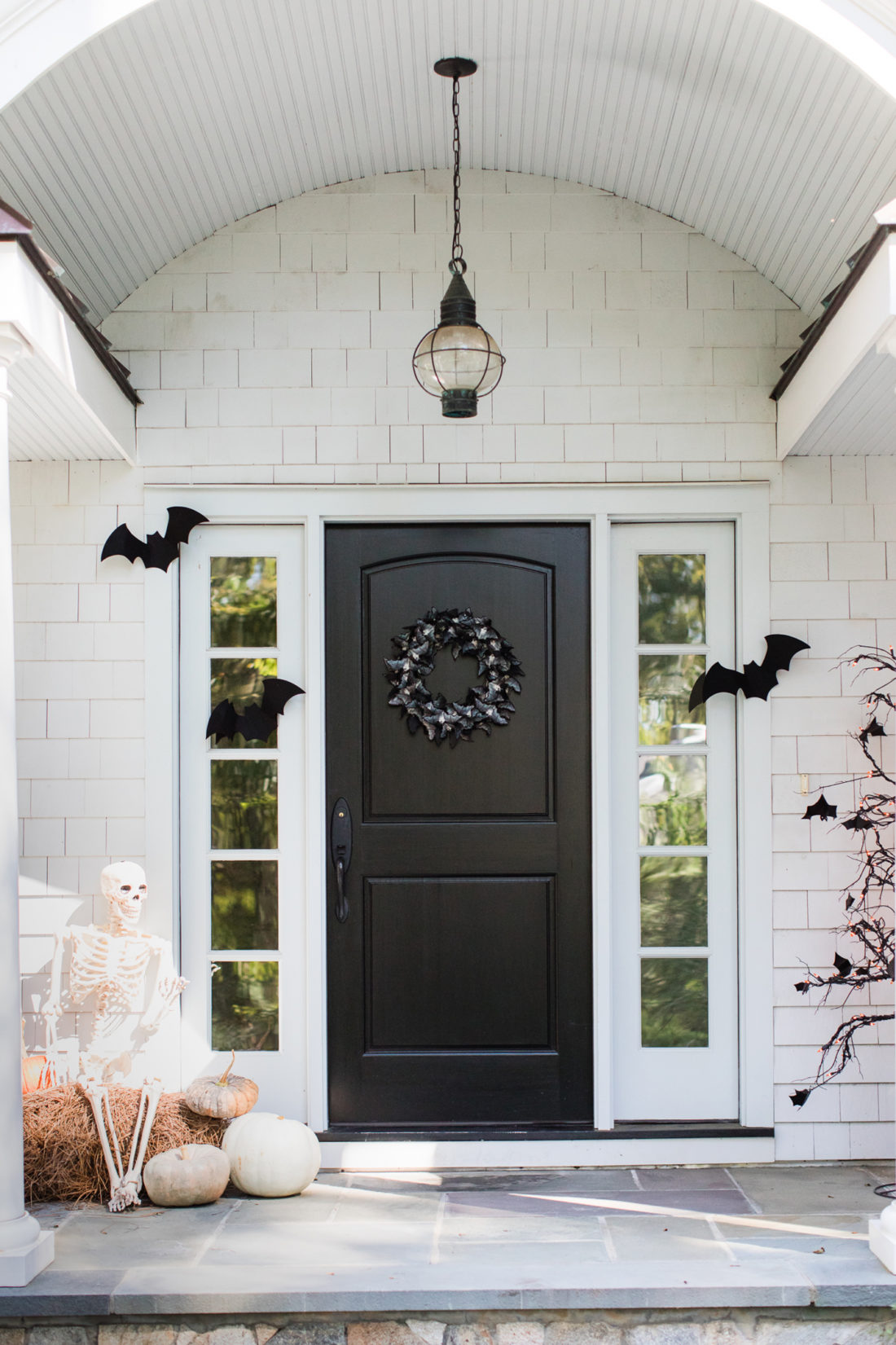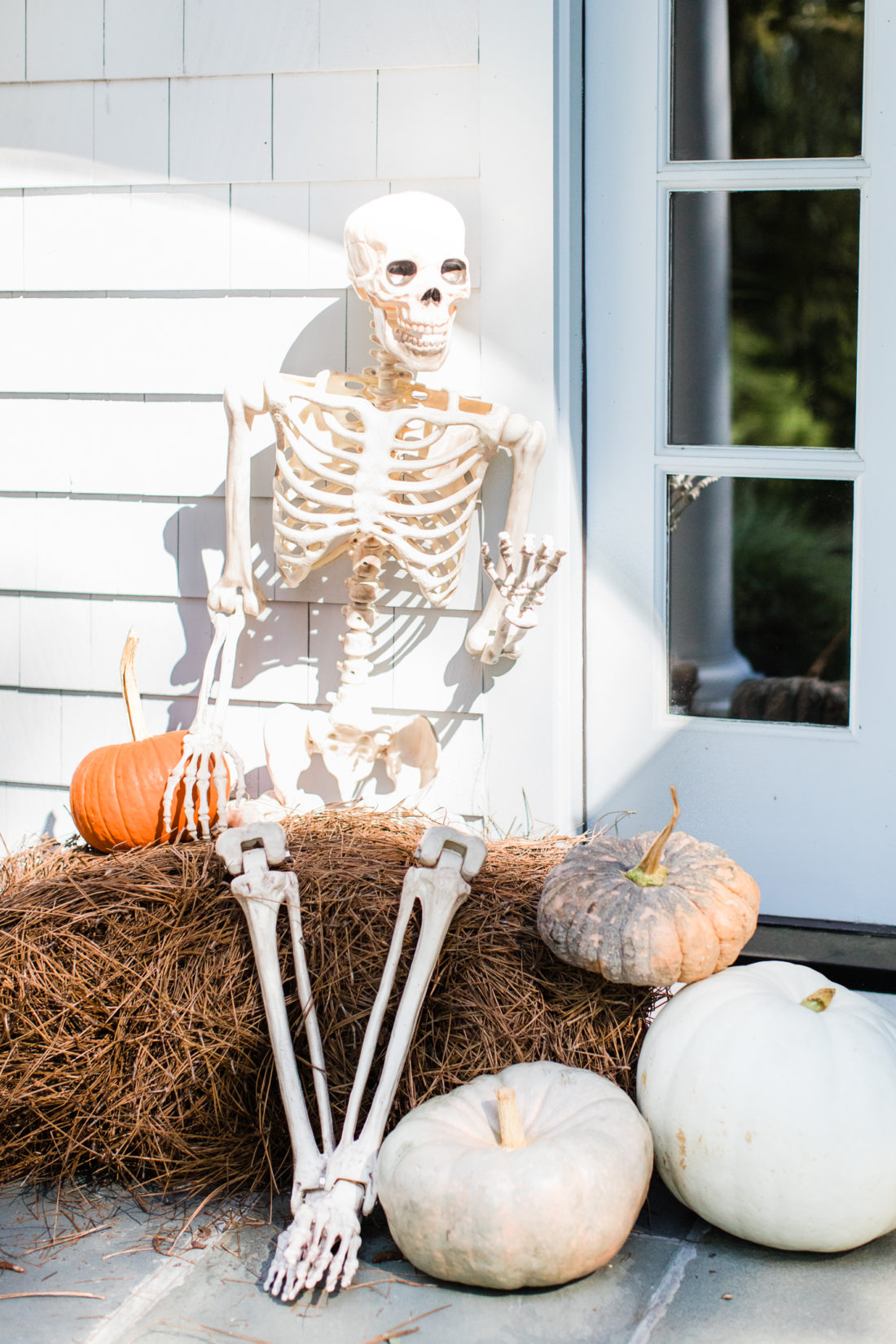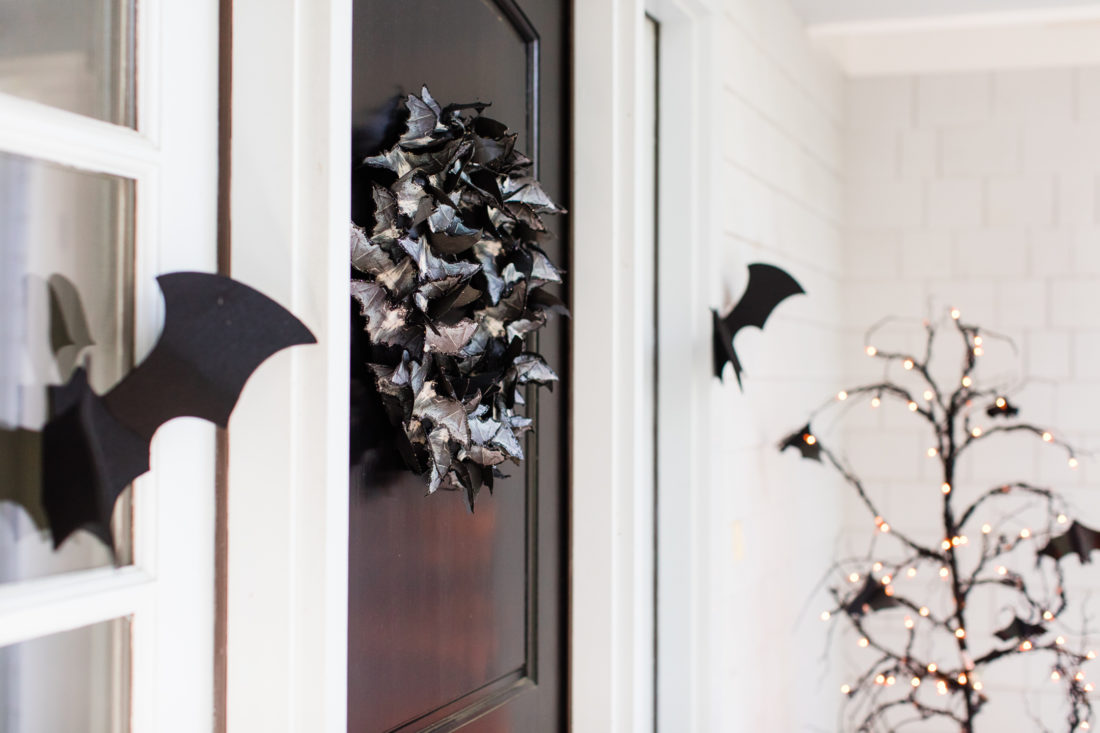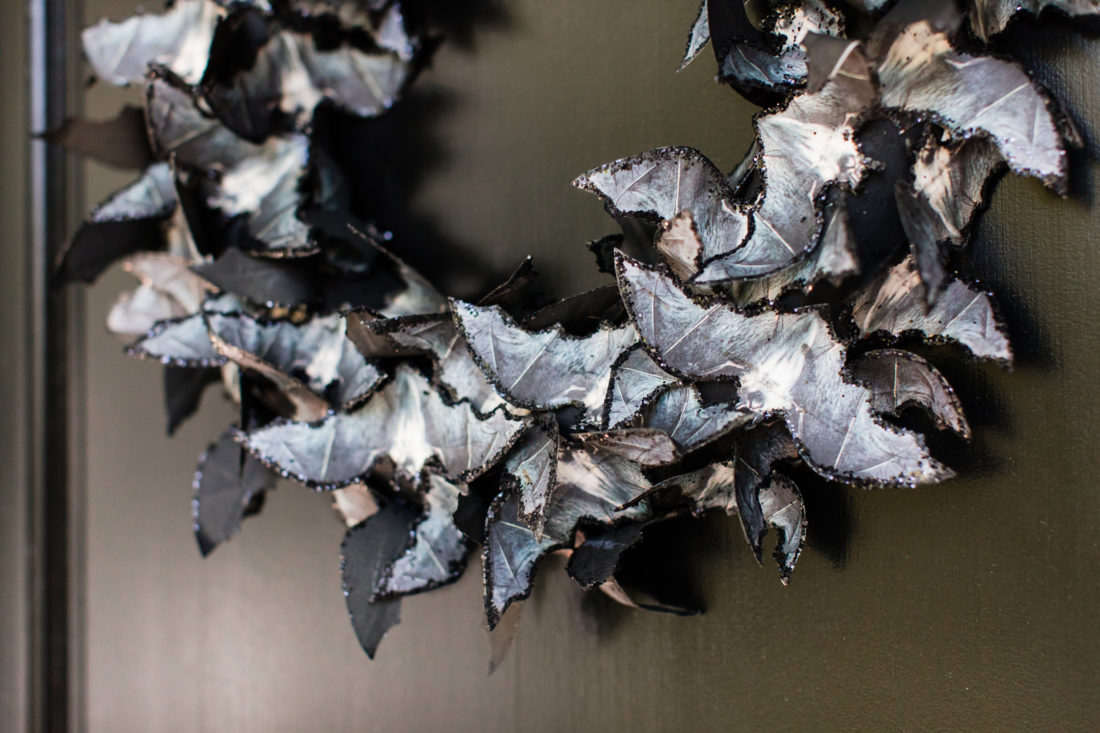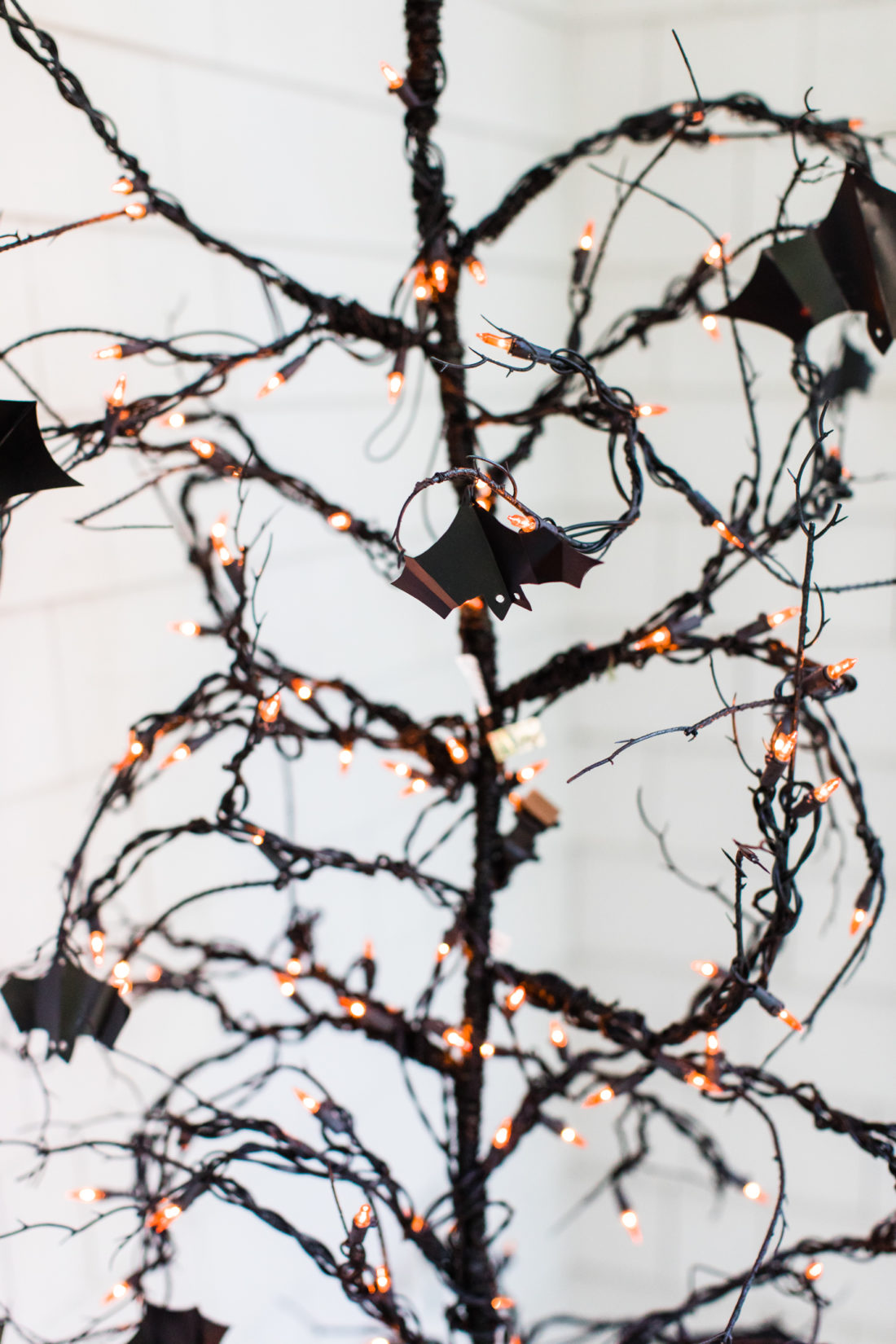 Marlowe always helps me set up the Halloween decorations (she is weirdly way more in to the Halloween decorations than the Christmas Decorations later in the season) and was very vocal about where all the bats should go in the kitchen! She even told me I had to move one of them because "it isn't looking too good, Mom." LOL.  Who knows she may be following in my home decor-loving footsteps after all.  Lowie and I even carved a Jack-o-Lantern together for the kitchen island display.  The kids' absolute favorite decoration, though, has got to be our new skeleton friend, Skelly! Lowie named him (he's a boy obviously), and the kids played with him for an entire day before we found him his spot of glory outside the front door.  Any time somebody comes over to our house, Marlowe always tells them "Let me show you our friend, Skelly, outside!" Ha! I'm a little nervous for when Halloween is over, and Skelly gets put in the garage to be totally honest.  Maybe this is the first indication of Marlowe's future as a doctor of some kind? A Mom can dream.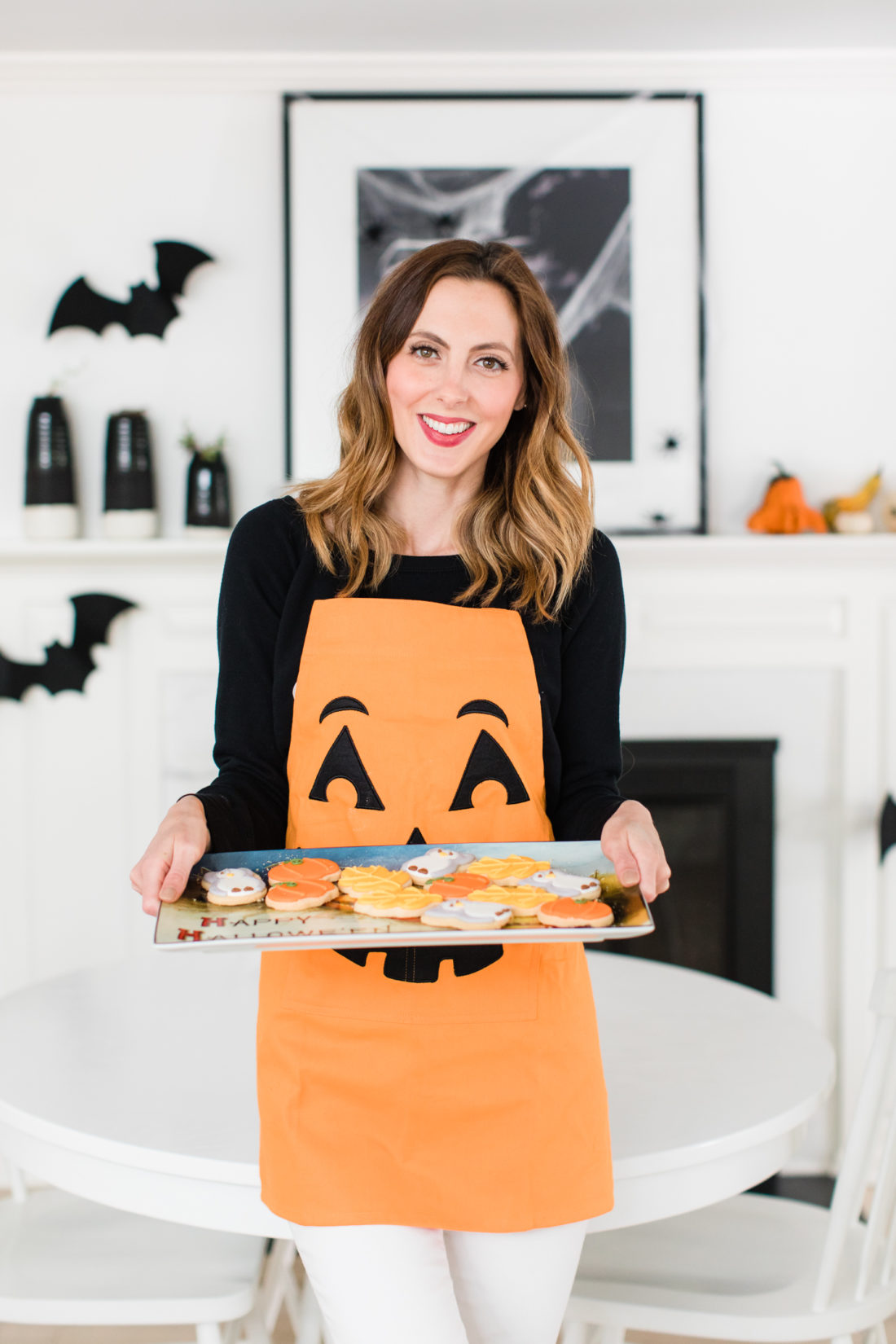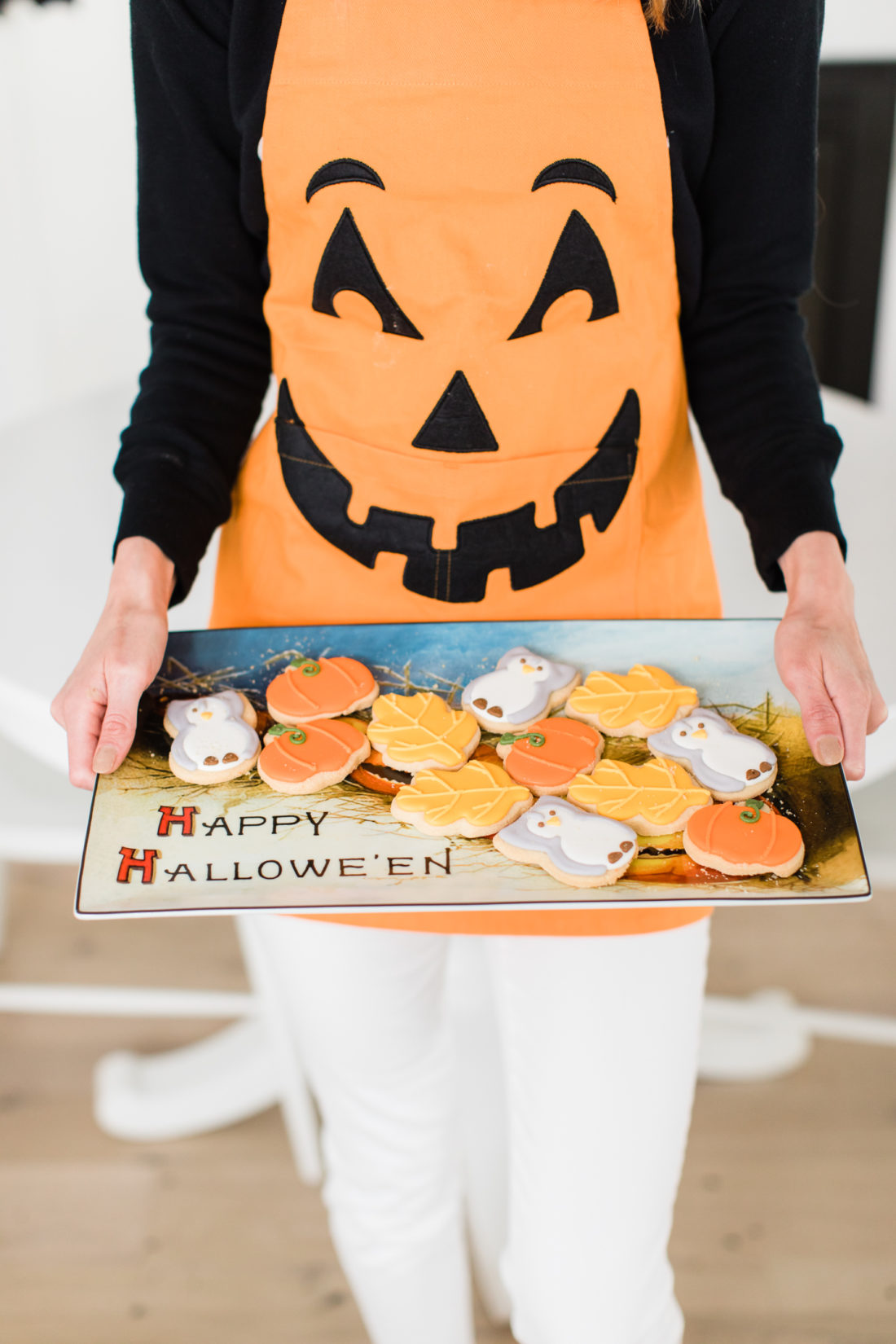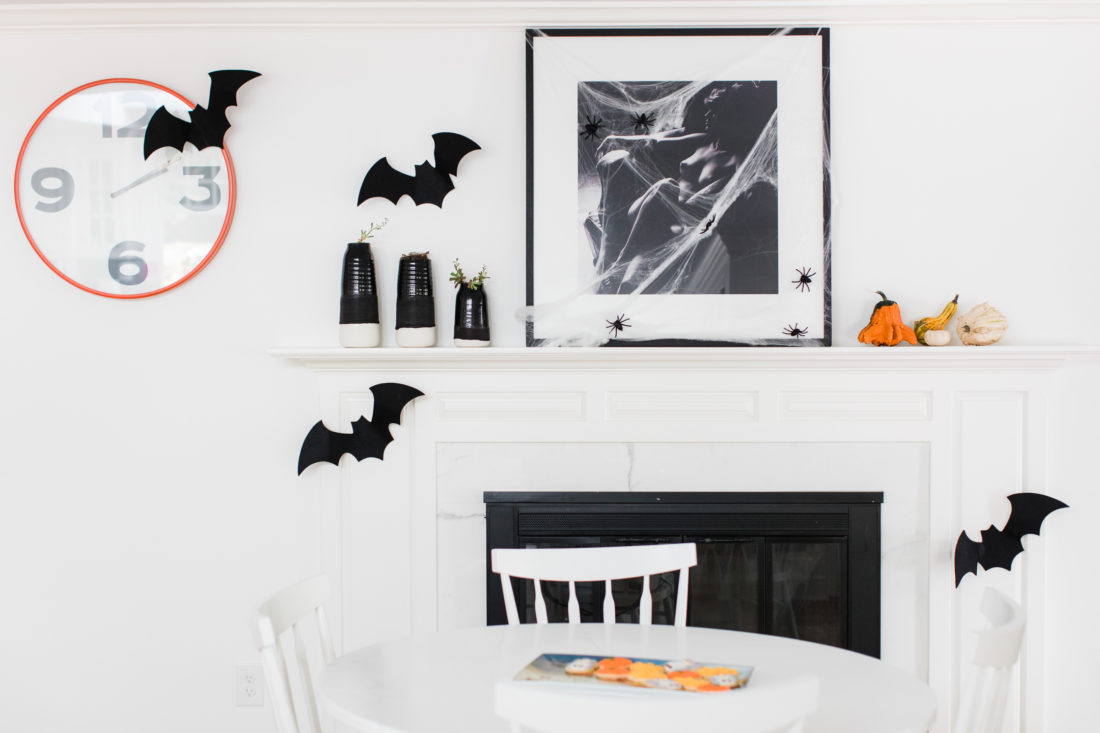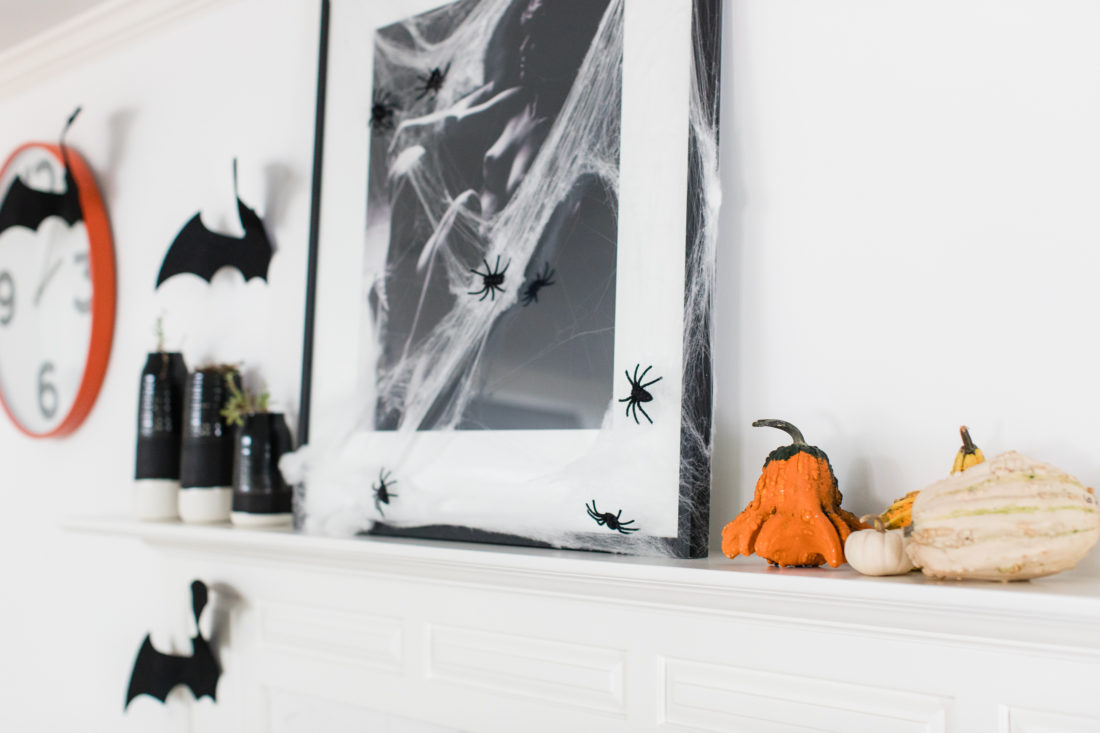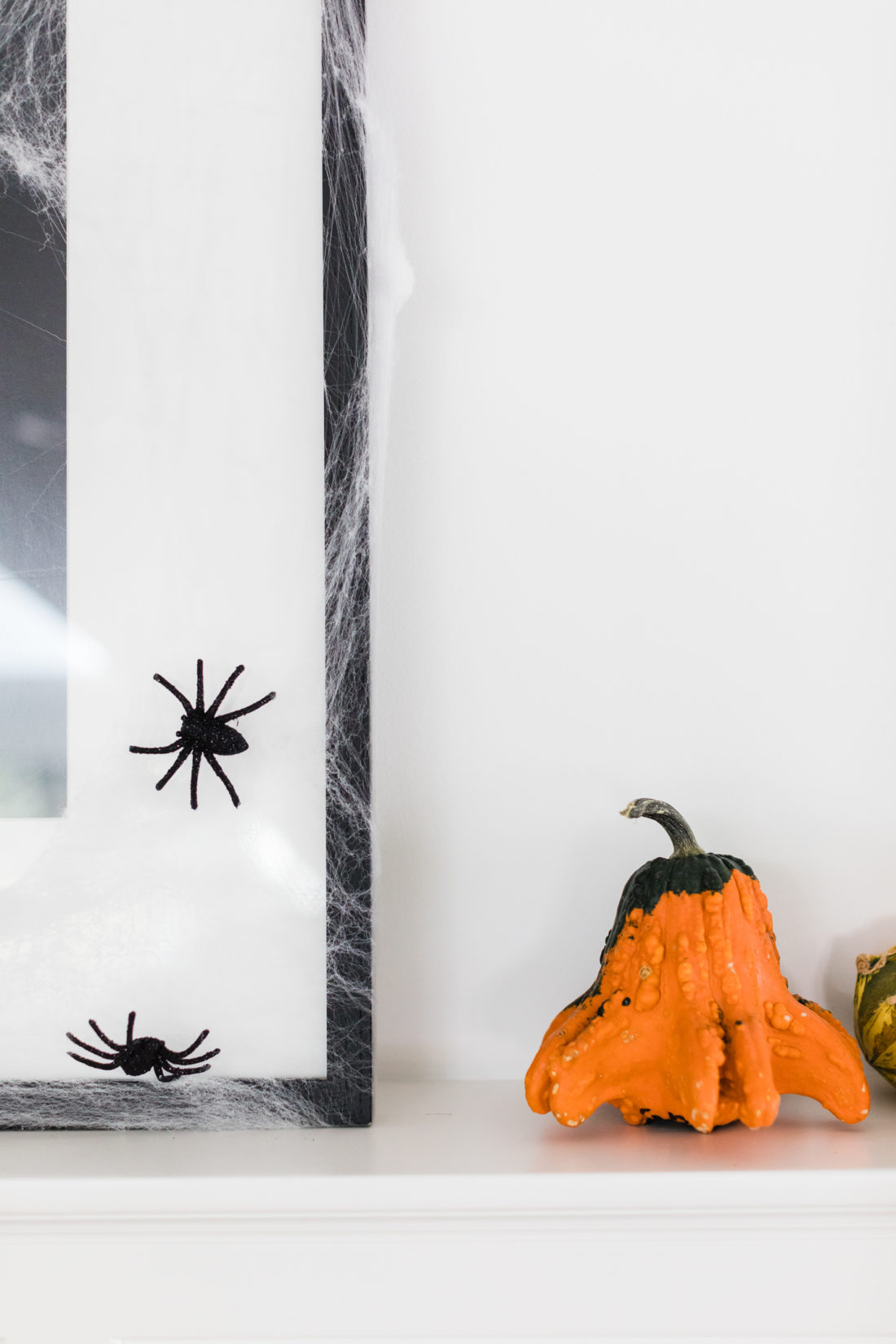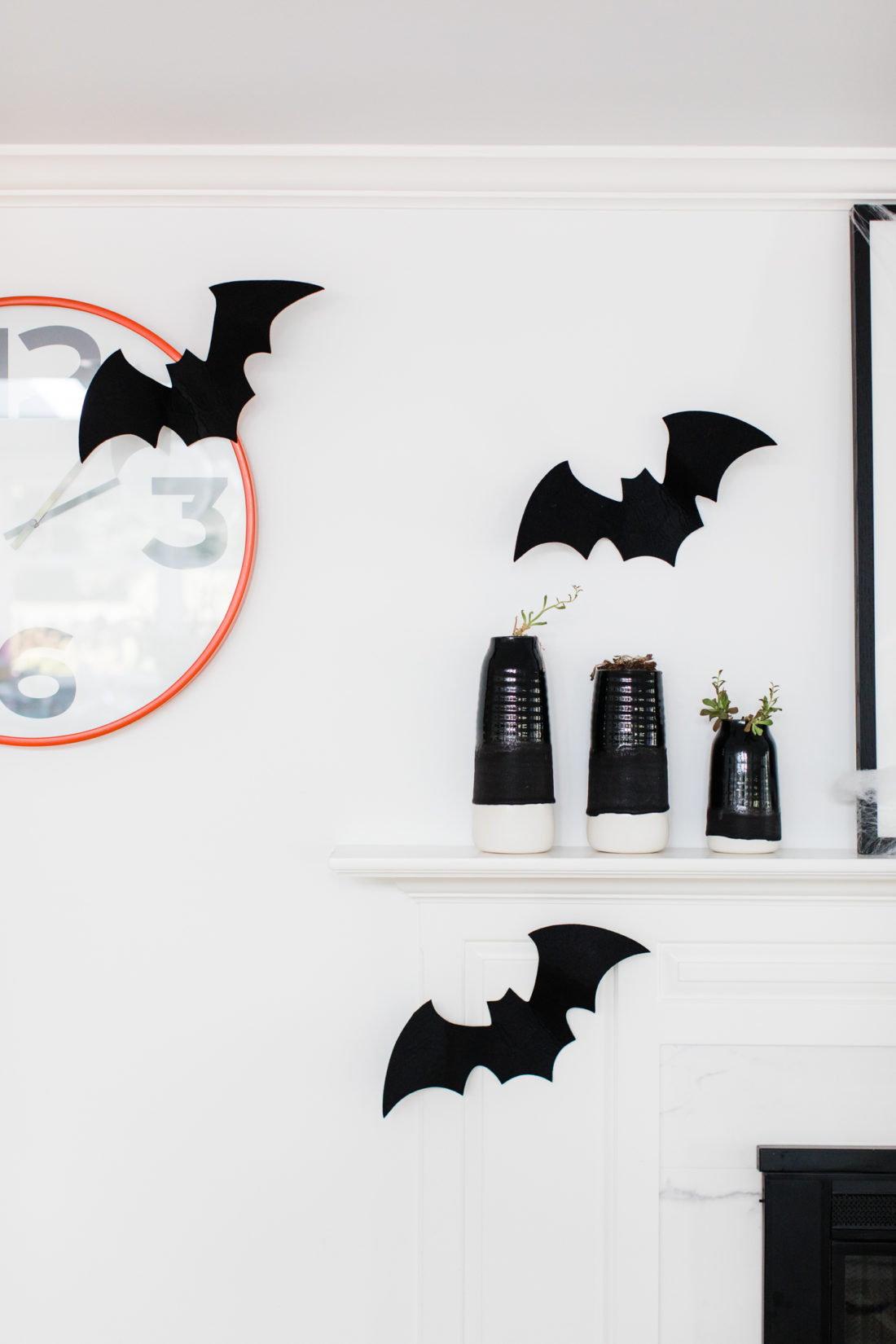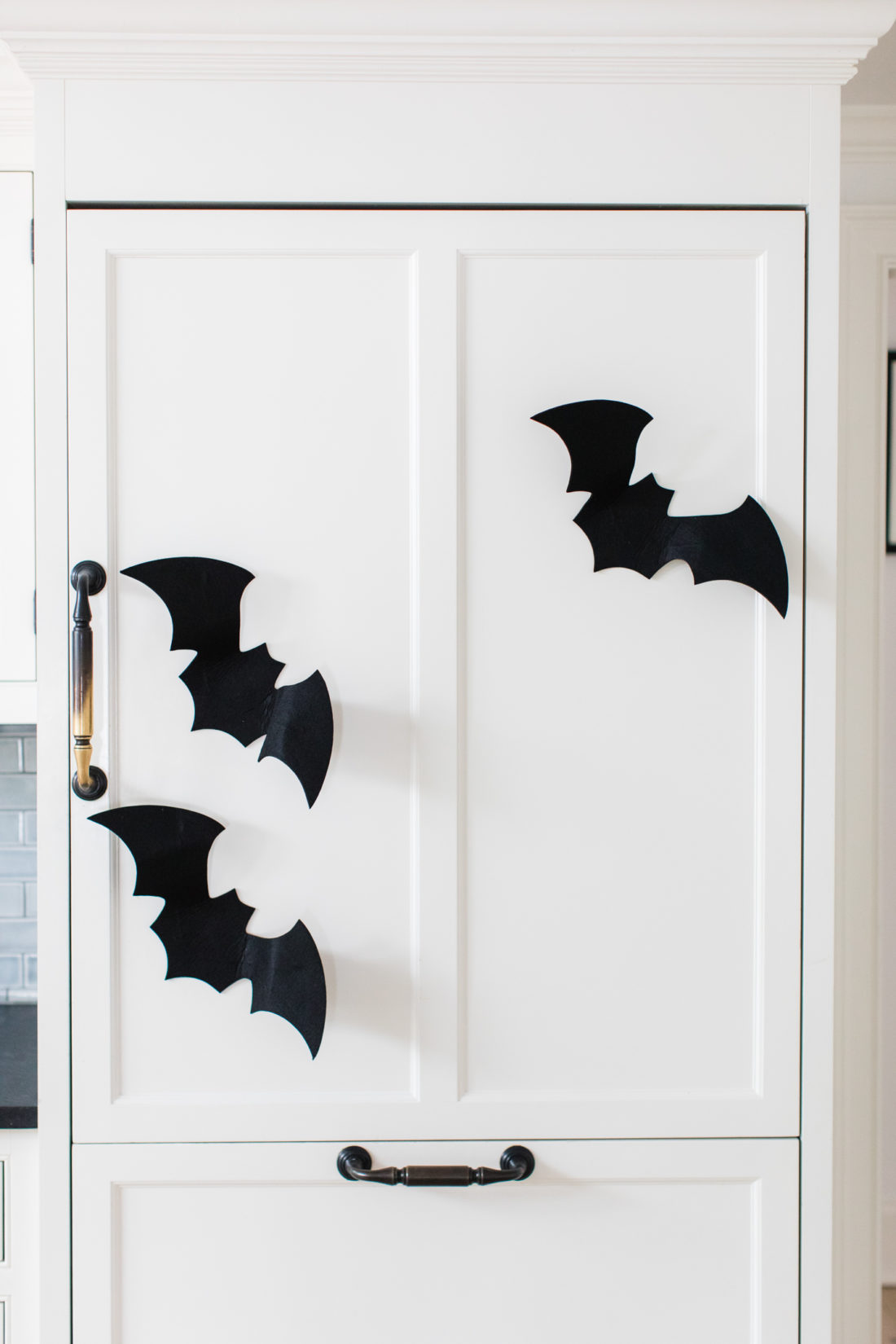 During the Holidays, I love to have treats around for the kids and for our guests.  I love my jack-o-lantern apron to inspire my treat making– but I also always have a few packaged goodies on hand if guests come over last minute.  How cute are these fall themed cookies?! They're also delish!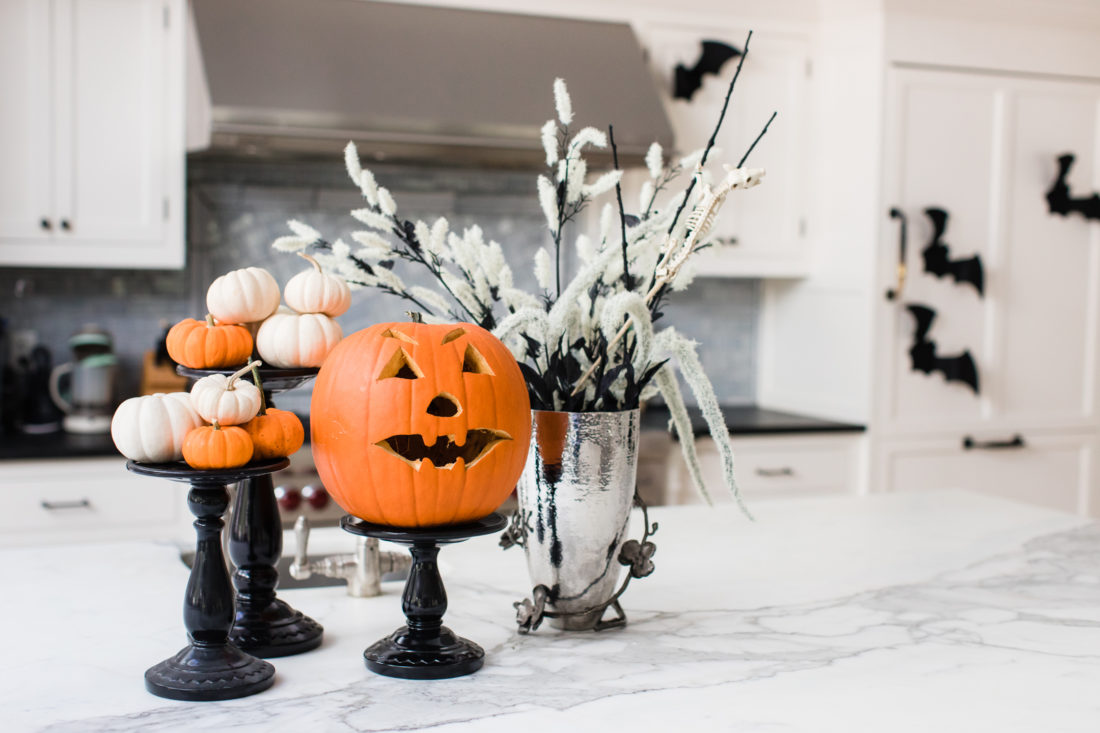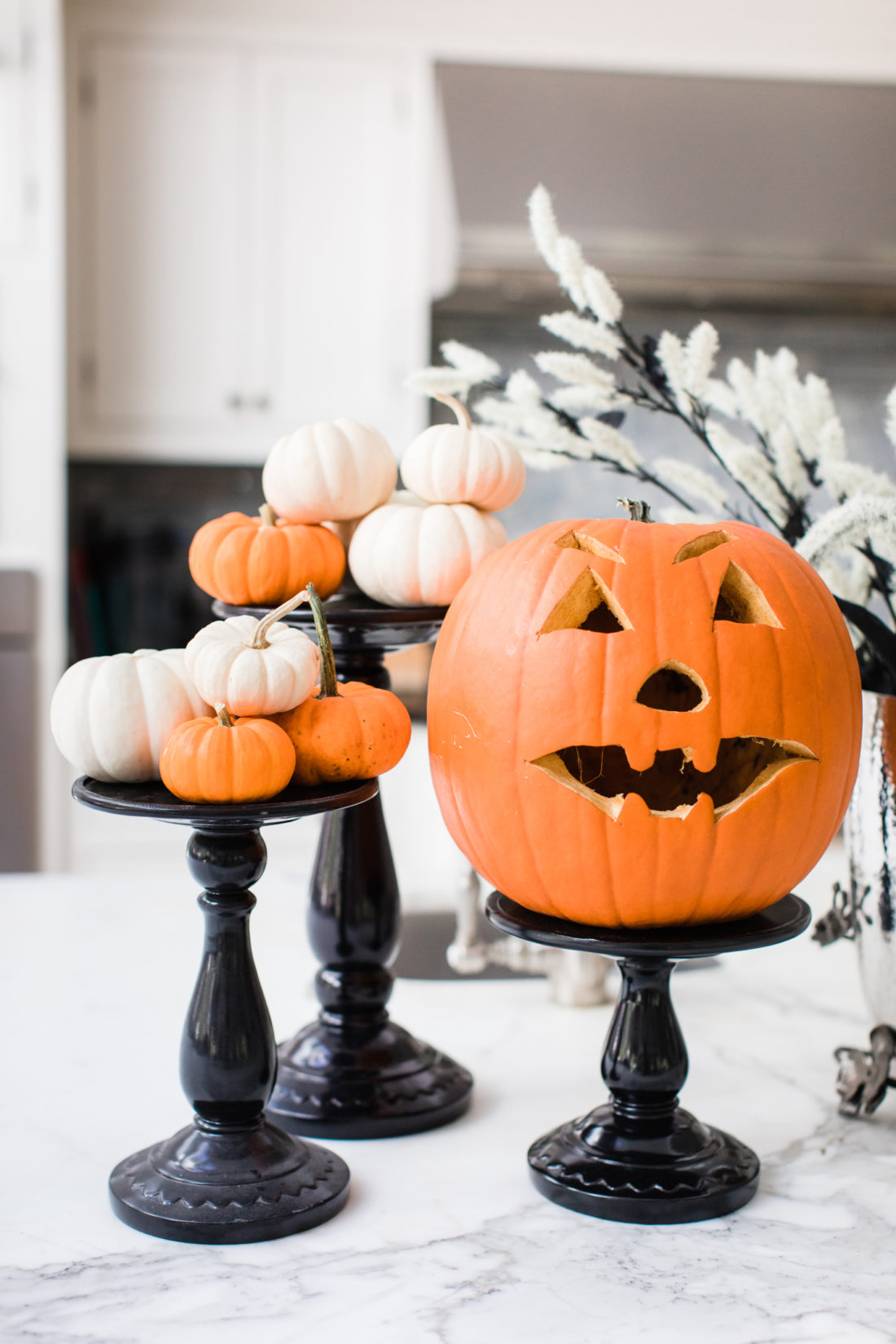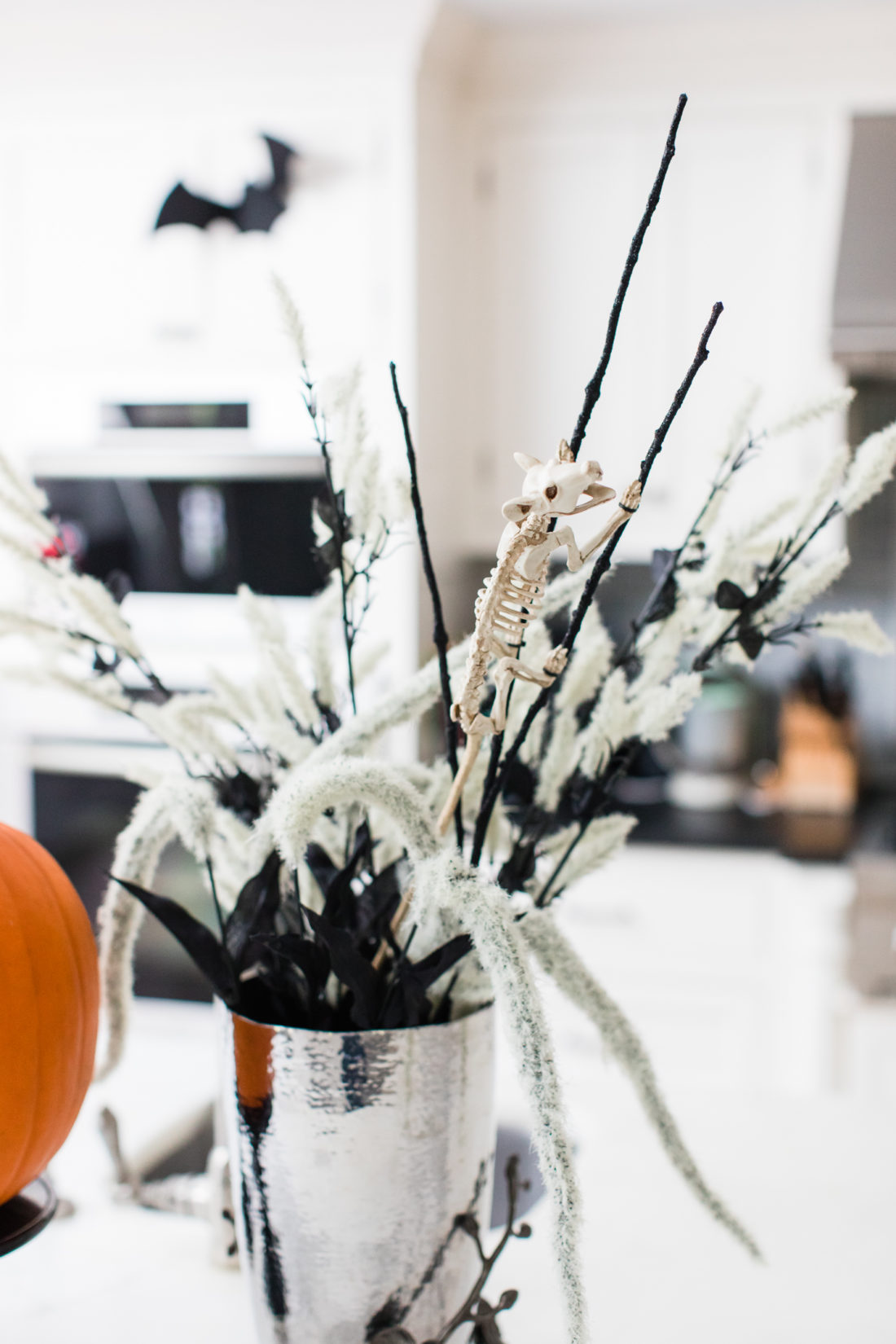 I mean am I alone in my Halloween decoration obsession or are there other Halloween lovers out there?! Do you have any Halloween Decor tips you just can't live without? Please share in the Comments below!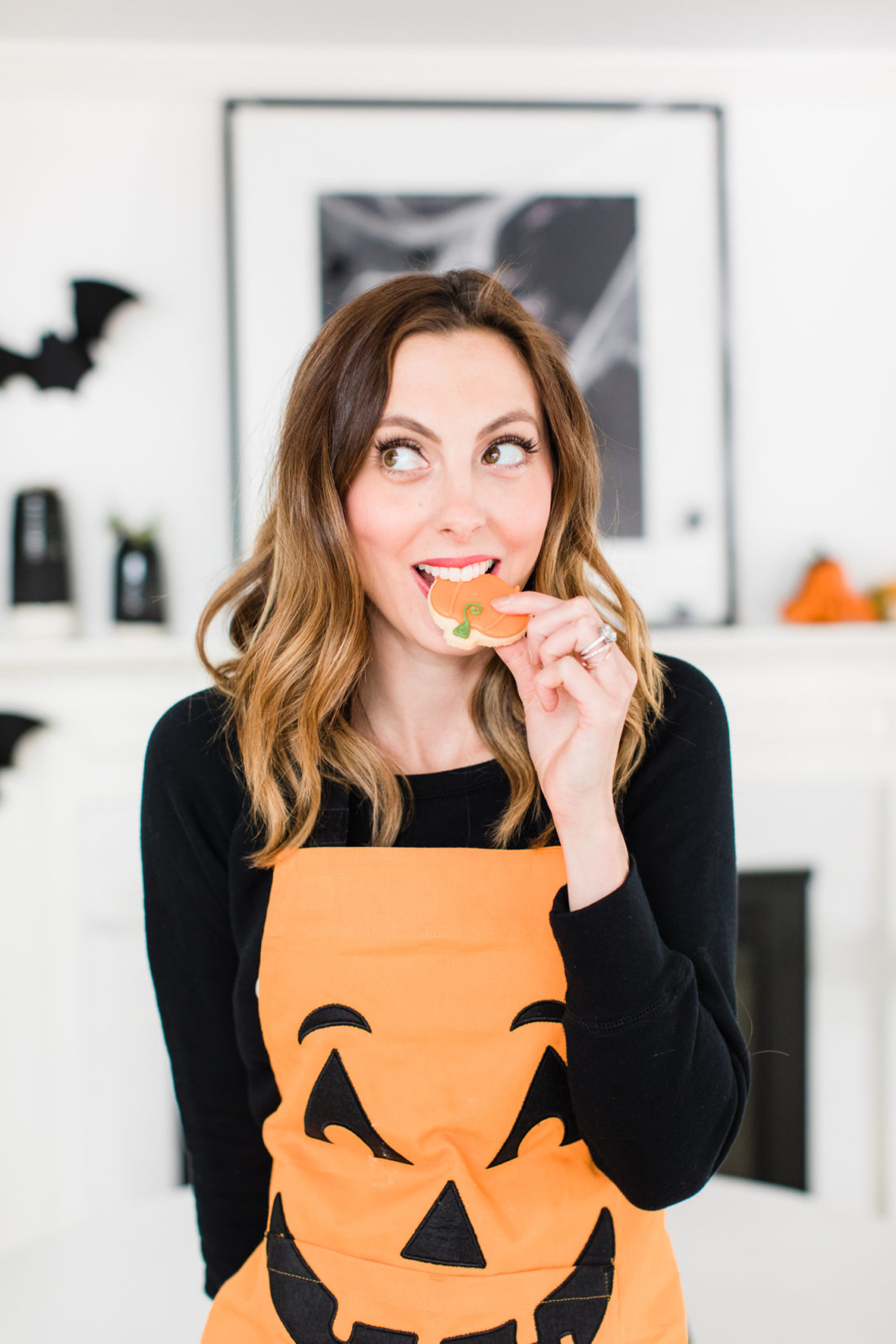 Shop the look…

Photographs by Courtney Ann Photography
Save