The following content may contain affiliate links. When you click and shop the links, we receive a commission.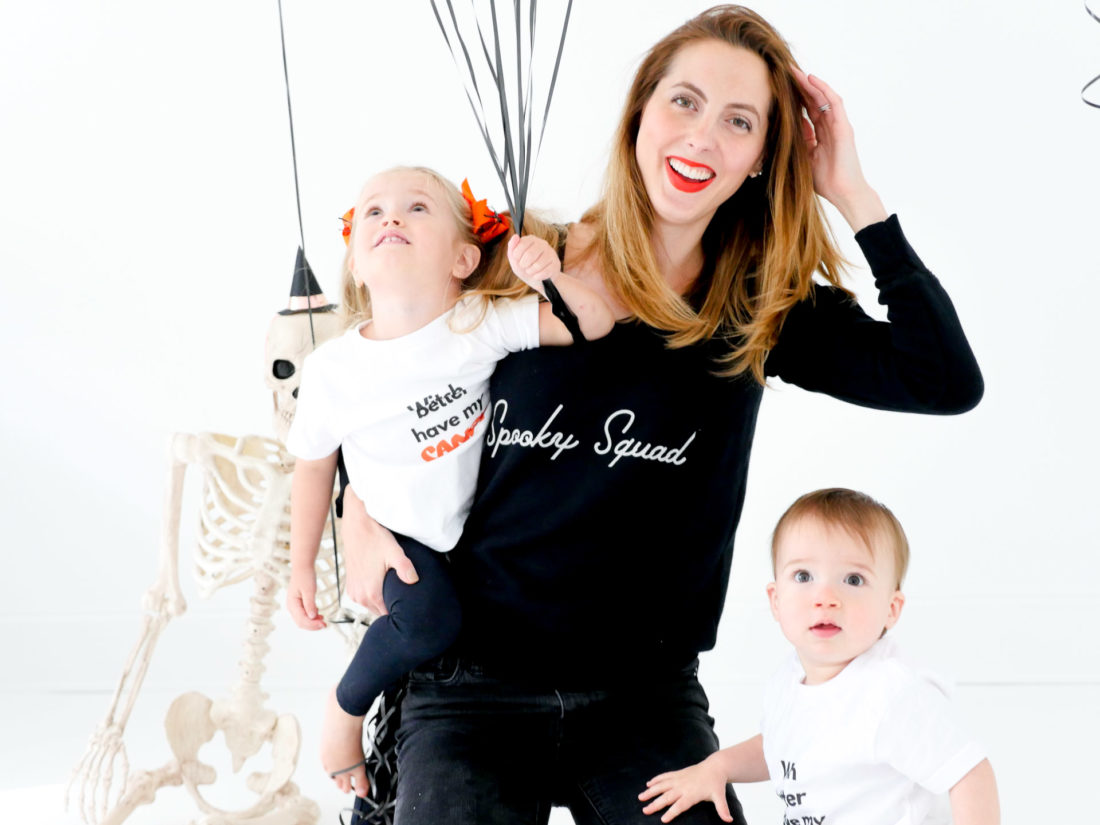 It's finally October, and we are getting pumped for Halloween in the Martino household! Halloween was always a special Holiday for me growing up, and I definitely have passed down the enthusiasm to my kids! We go all-out with the Halloween decor, and always choose the costumes way in advance.  Since I debuted The Happily App, we've had an extra fun way to get in to the holiday spirit this year.  As I've mentioned on here before, The Happily App is an extremely user friendly app that I developed to help anyone and everyone get creative– and to make the onesies, shirts, and sweatshirts that they've always wanted!  You can put anything on the shirts that you think of, from nicknames, inside jokes, puns, lyrics, Holiday swag, political statements, or even emblazon your support for people in need (check out the shirts I made for Houston after Harvey… new styles coming soon for Puerto Rico!)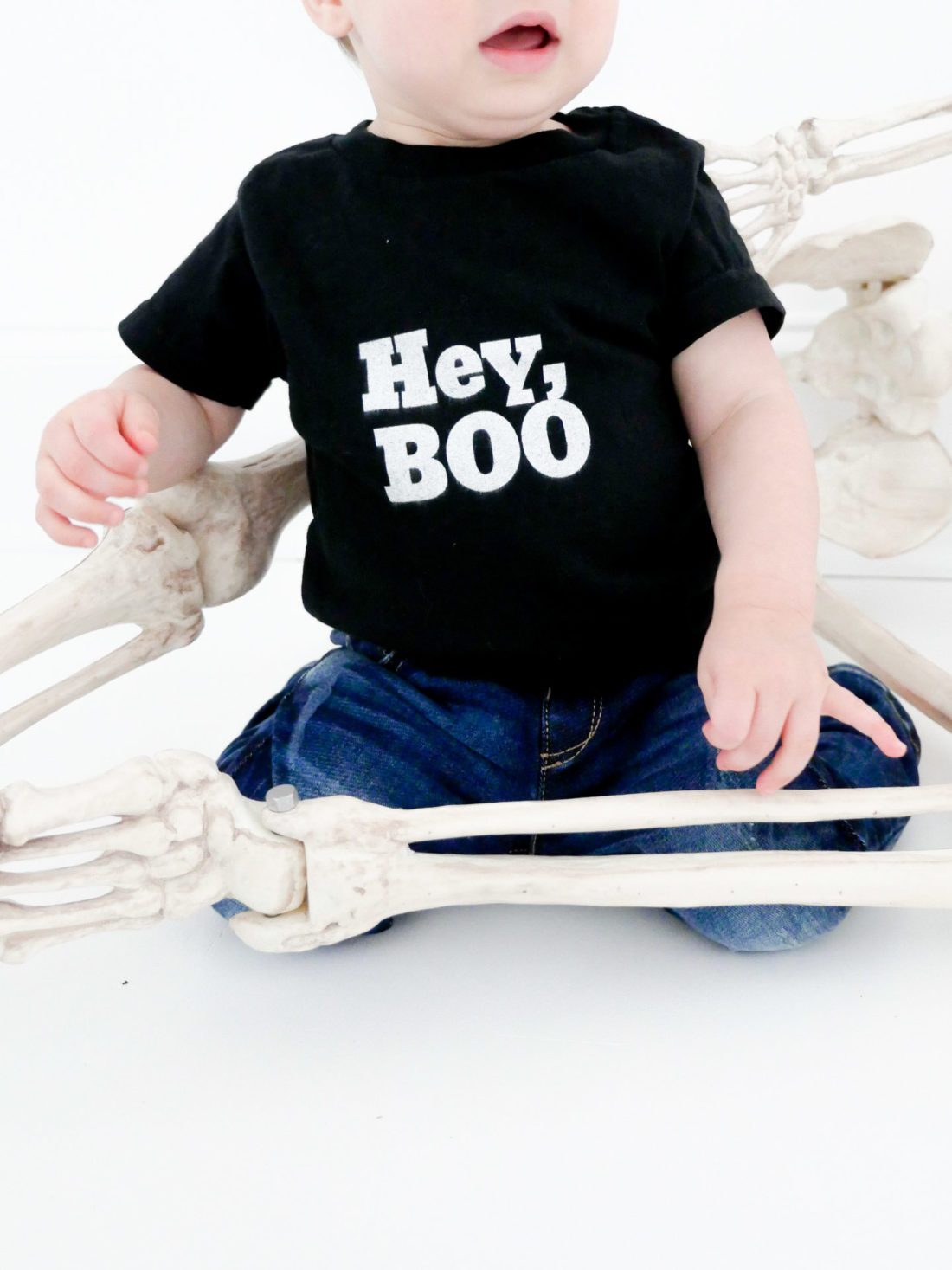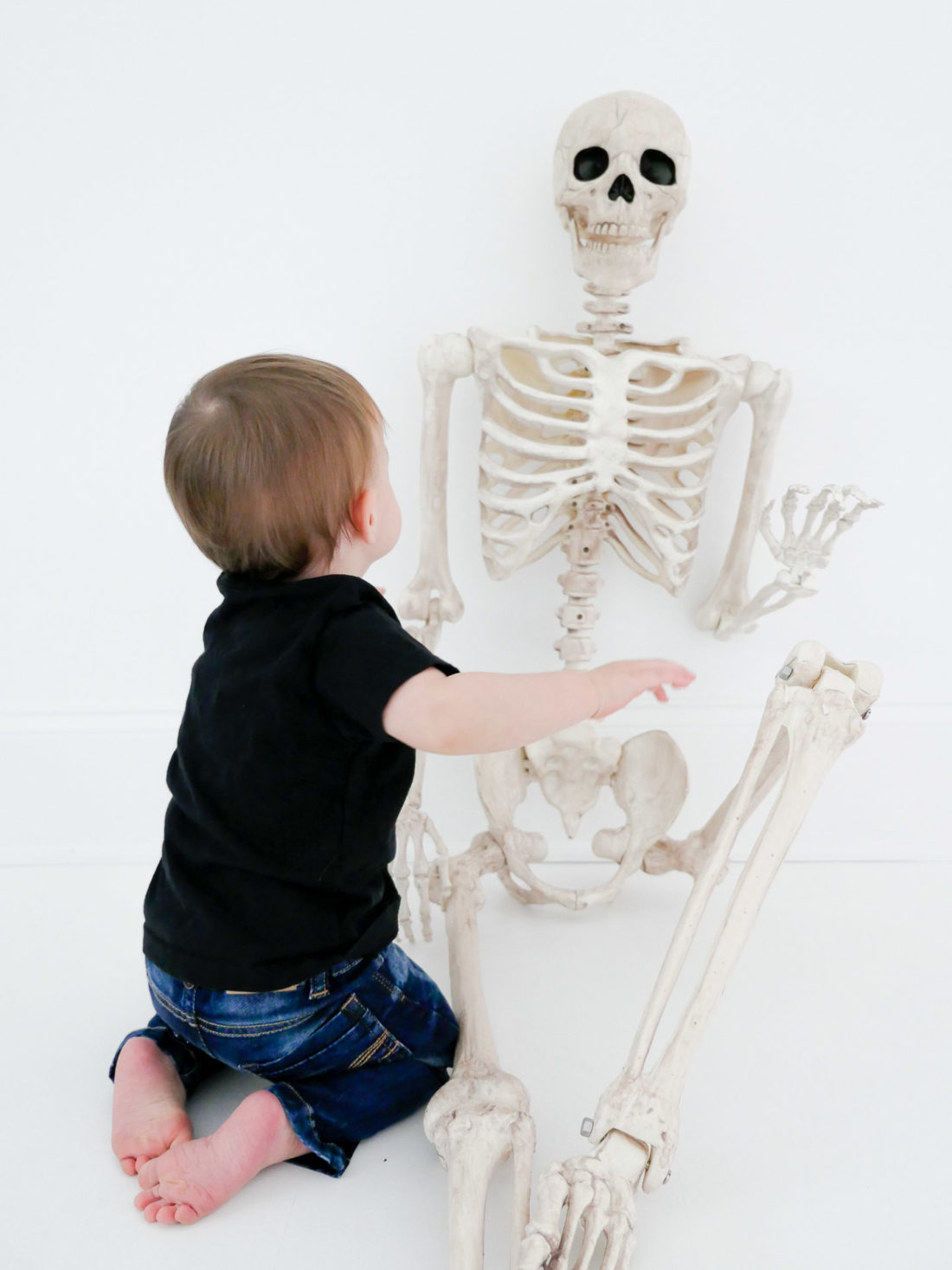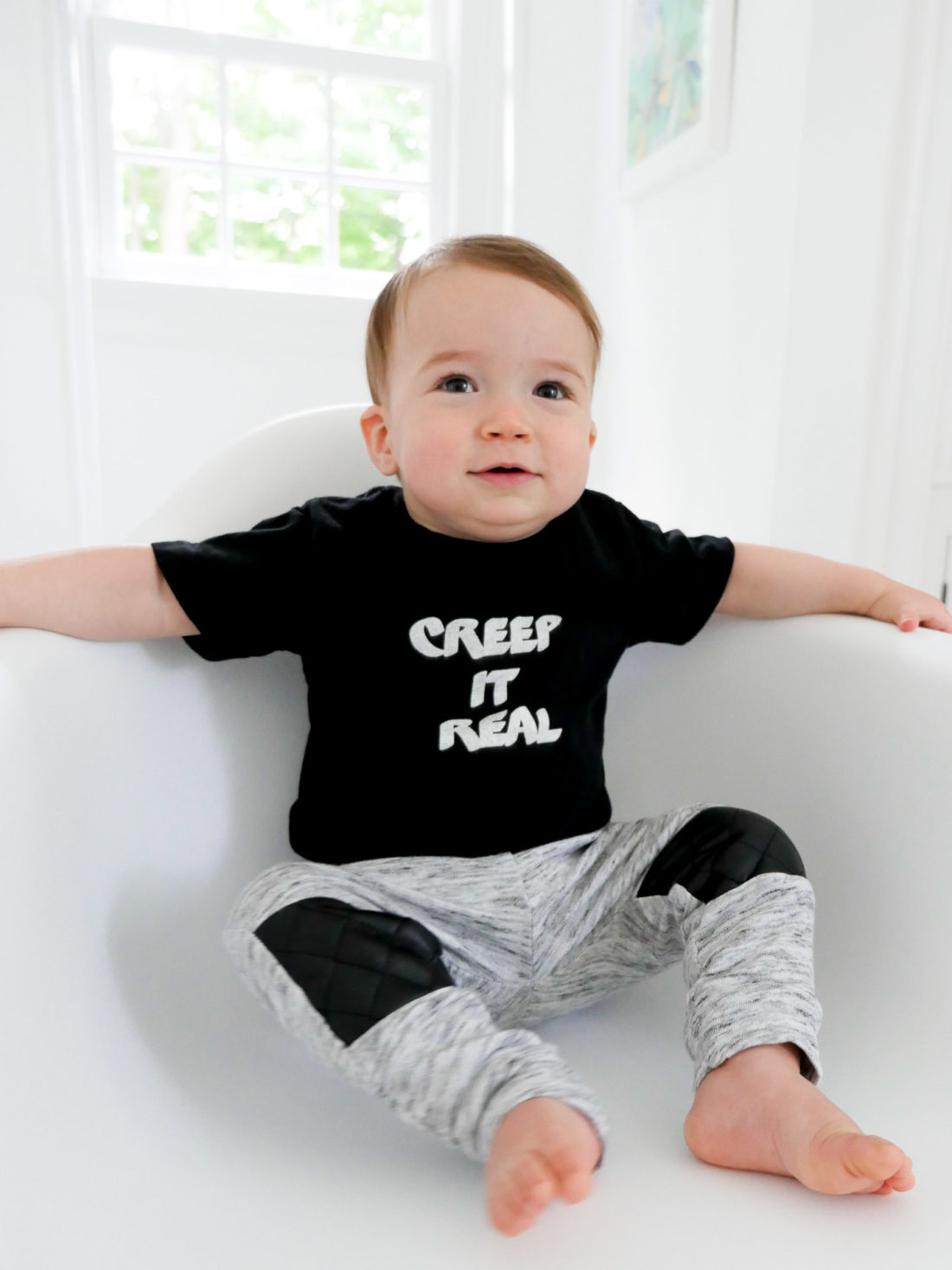 To get us in the Halloween groove, I made a few shirts for the kids.  By the way, the shirts you see from The Happily App will always be available in the inspiration categories on the app– so if you want something specific that you see here, you can just go on there and order in your size.  You can also simply switch the color of the writing–or shirt color– in a style I designed to make it uniquely yours.  It's totally up to you (which is why I LOVE the app).  For Major, I made a really cute "Creep It Real" tee– and then for both kids I made matching "Witch Better Have My Candy" and "Hey, Boo." tees.  Of course I made myself a cozy "Spooky Squad" sweatshirt, because let's be real: Mama is the one leading the Halloween brigade for sure! LOL.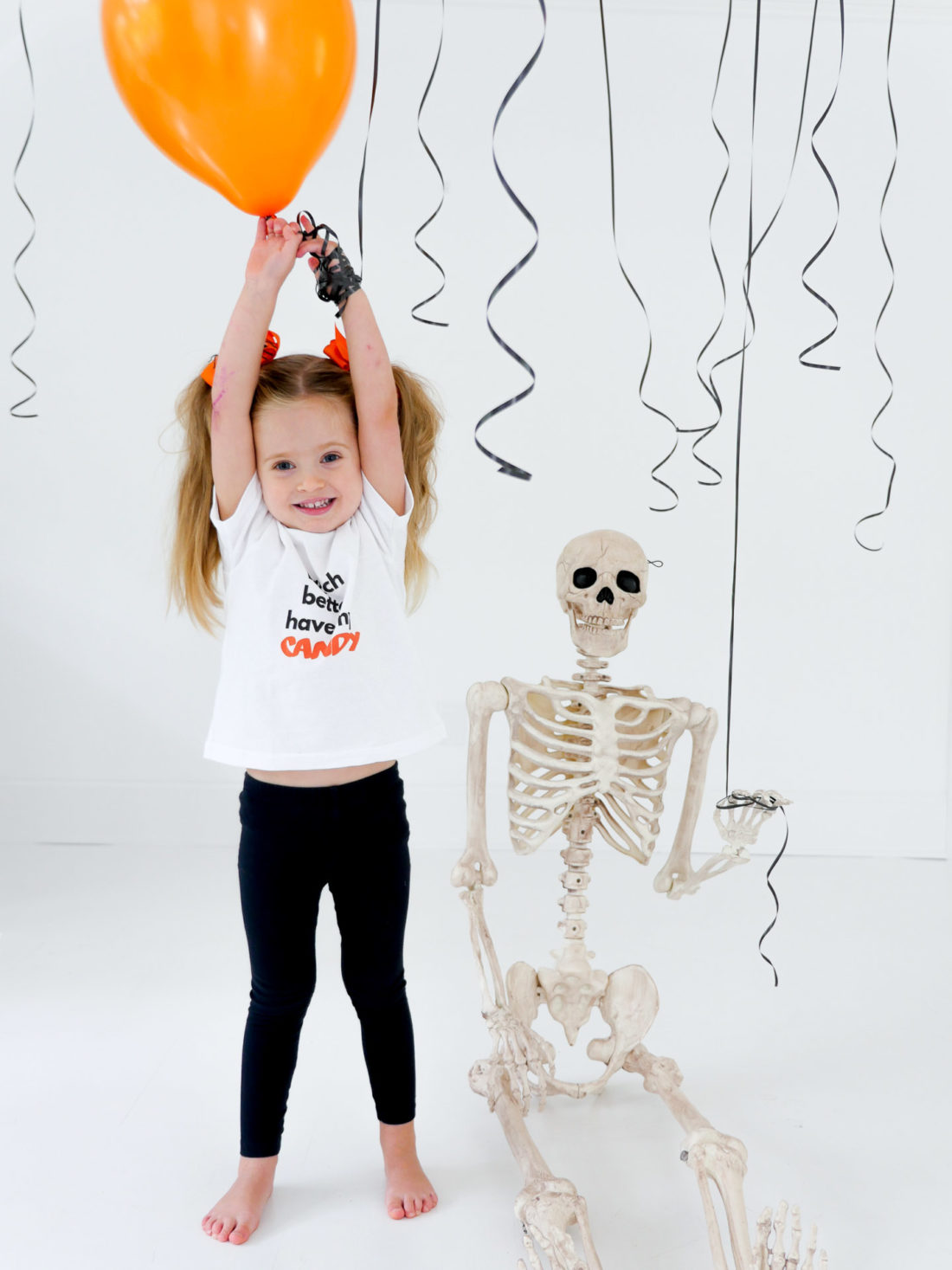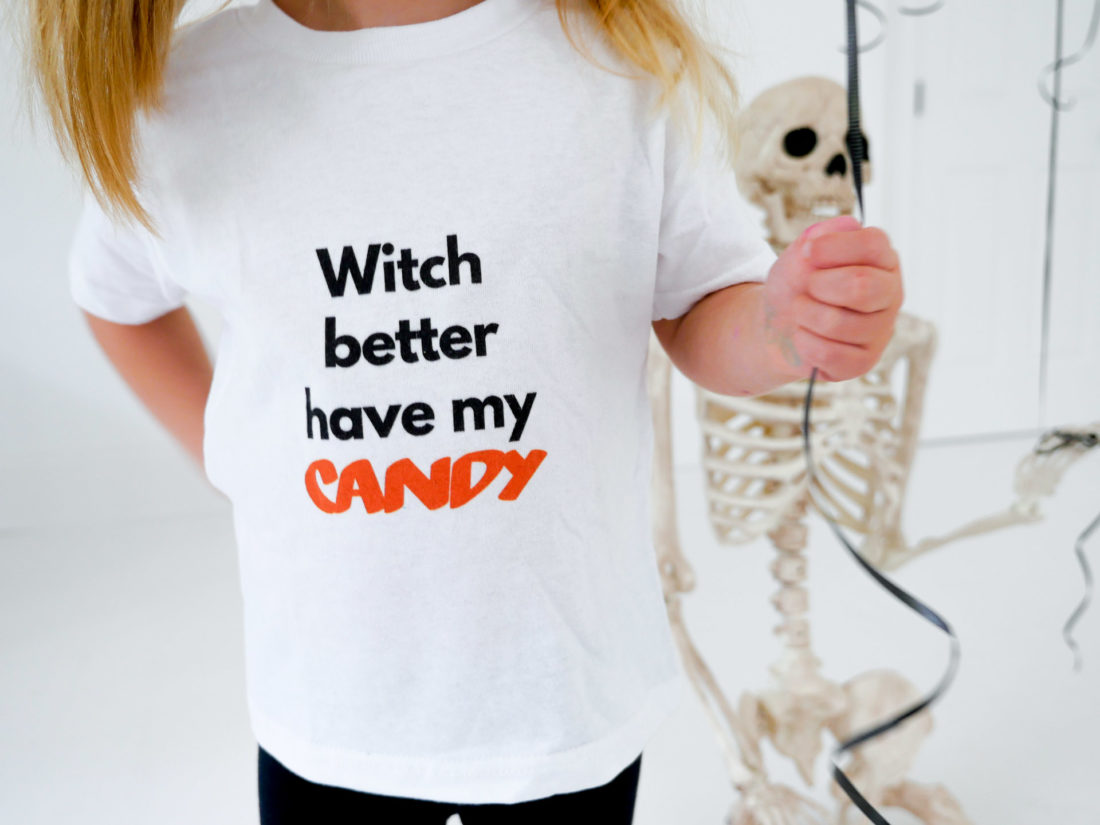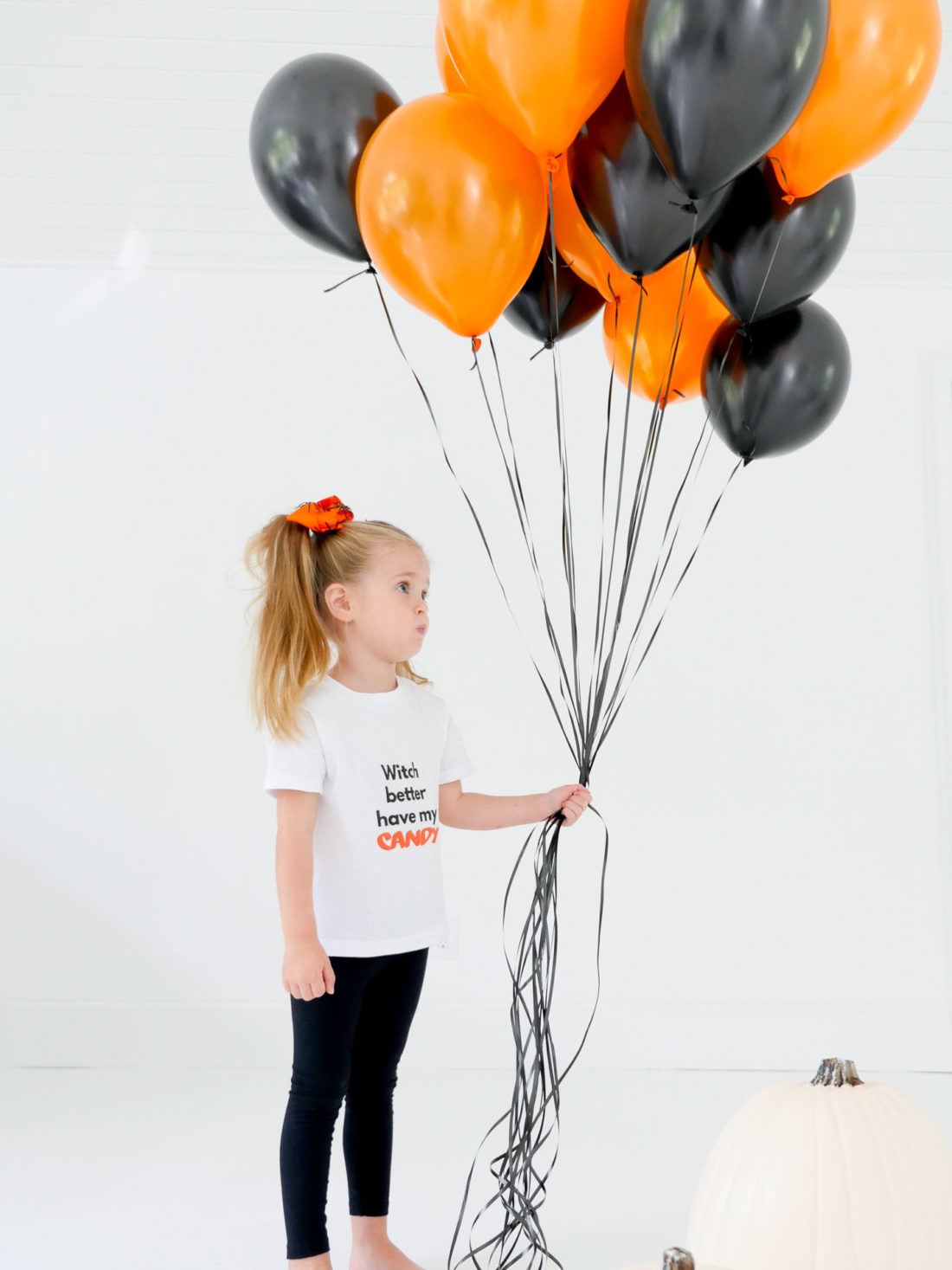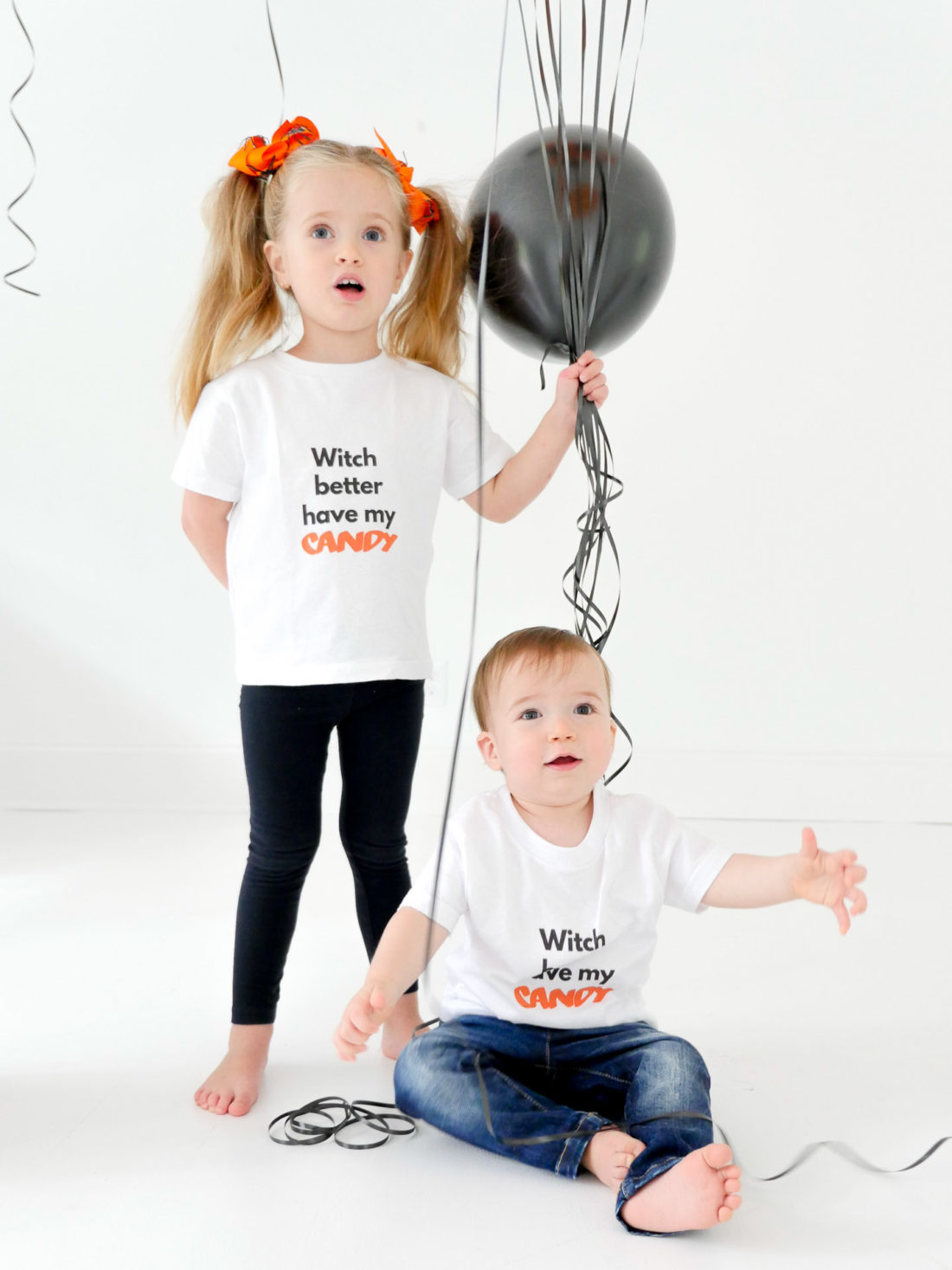 We've been putting up our Halloween decorations since last week, and I can't wait to share with you guys so soon! We've done a couple of really cute, kid-friendly Halloween projects as well.  Since having kids, I've felt so much more connected to the magic of holidays– so I always make sure to include them as much as possible in the celebrations and crafting.  Marlowe chose her Halloween costume about a month ago (LOL. Of course), and she decide that she's going to be a DRAGON! If you are on my social media at all, you've seen her obsess over said dragon costume for about three weeks now…but who's counting? And because this is probably the last year that he won't have an opinion, we let Marlowe pick out Major's Halloween costume as well.  Her choice? A dragon for him too, of course!!! Ha! She was very specific that she wanted to be a green dragon and she wanted him to be a red dragon, and I literally cannot believe that we found the EXACT costumes.  I don't think Marlowe has ever been so excited about anything in her entire life and I'm not even exaggerating.  I think it's so sweet how much pride she feels that she organized their outfits this year– she even gave the two of them Dragon names! Marlowe's dragon name is "Grapes" and Major's dragon name is "Lemon".  If you've ever heard of more terrifying dragons in your life I will be shocked.  LOL.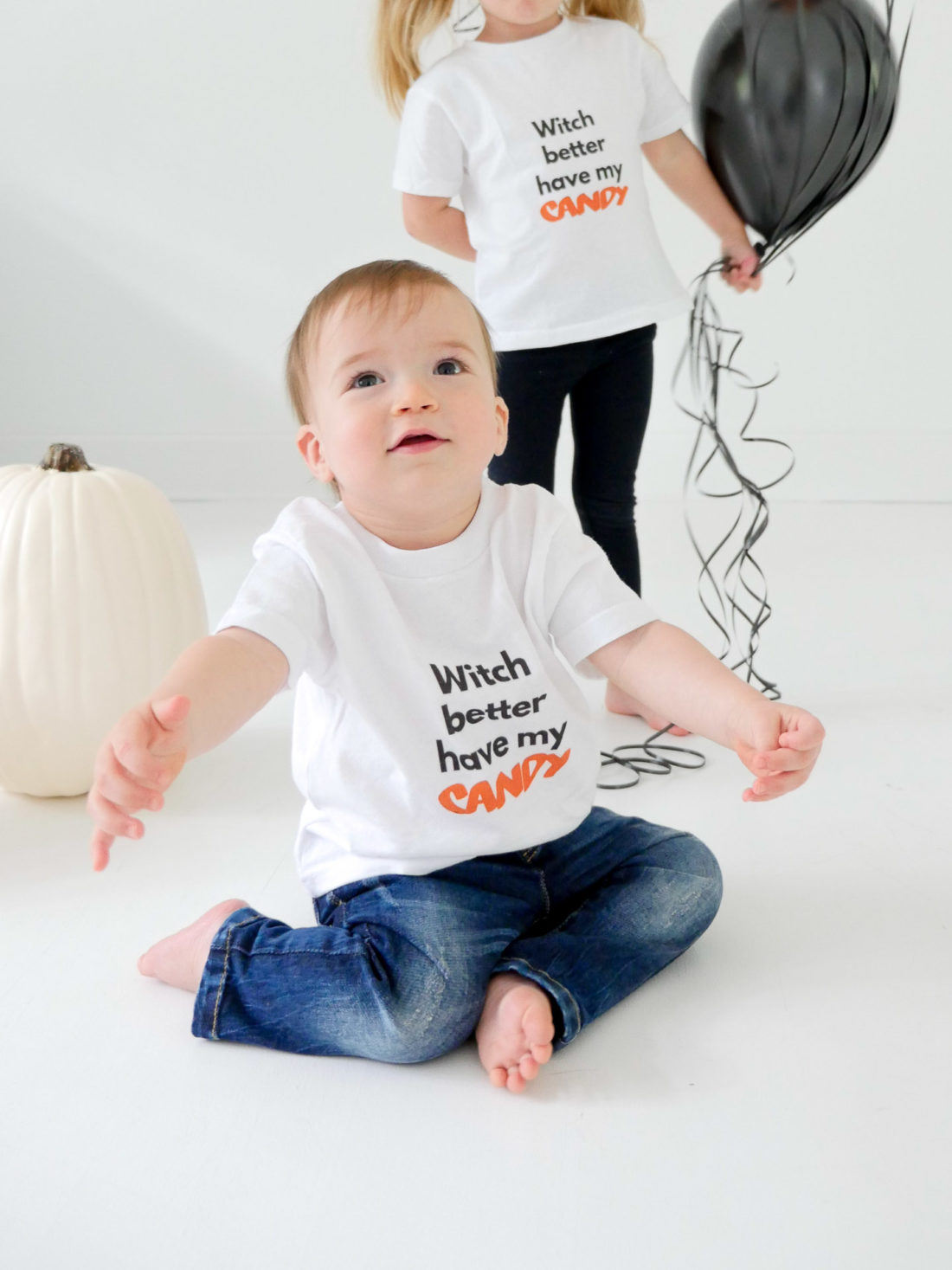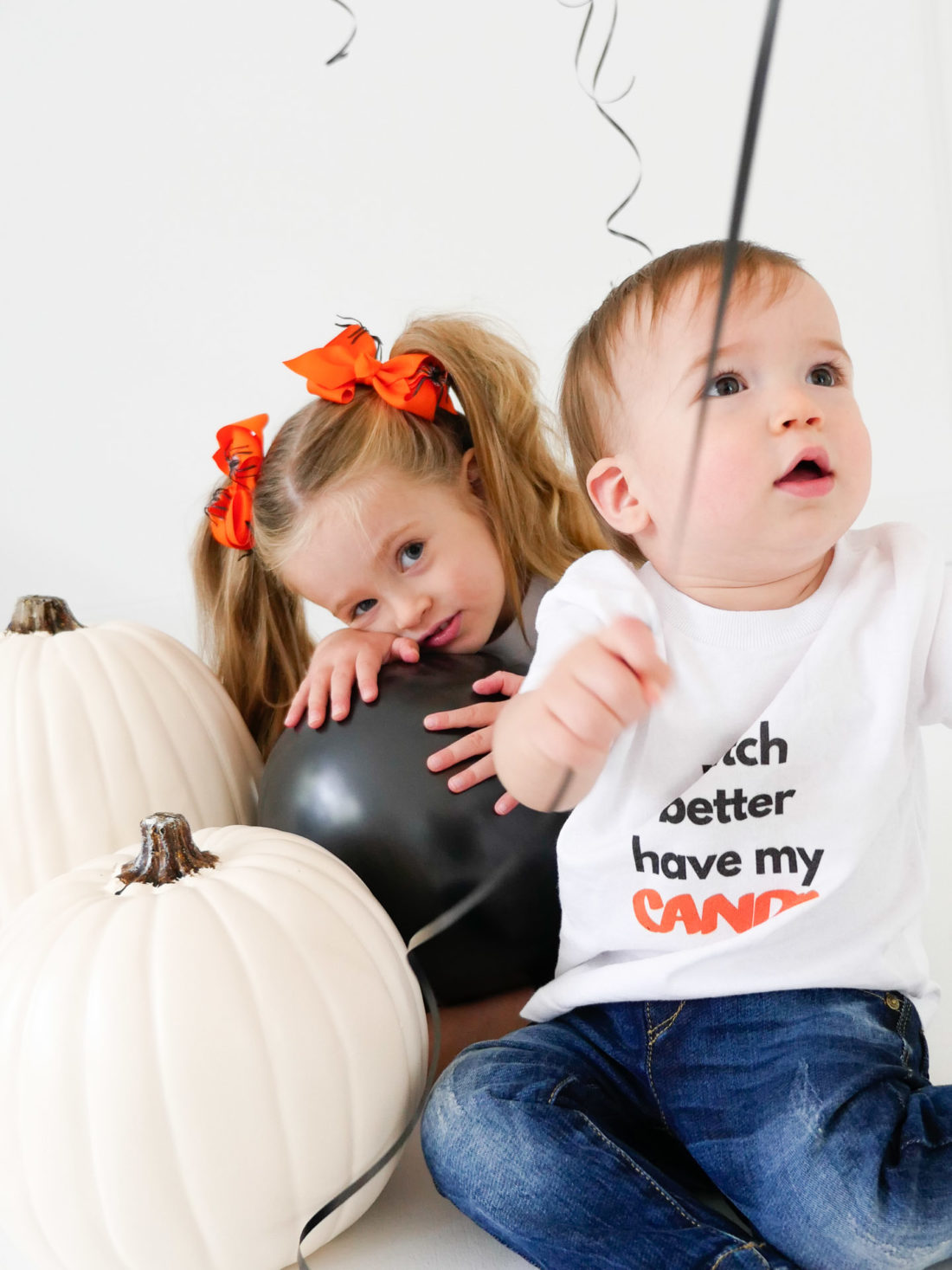 We're so excited to get the Halloween vibes rolling over here.  I'm currently dreaming up some delicious, spooktacular Halloween cocktails for Kyle and I to taste test at night after the kids go down.  Case of the Mondays, begone! Are you already in full Halloween swing? What are some of the first preparations you make for this Holiday? Share in the comments below!
If you want to make some fun shirts for yourself using The Happily App, I'm offering a 15% off discount code to my readers through 10/6! Just enter "HeyBoo" at checkout.  I can't wait to see what you come up with!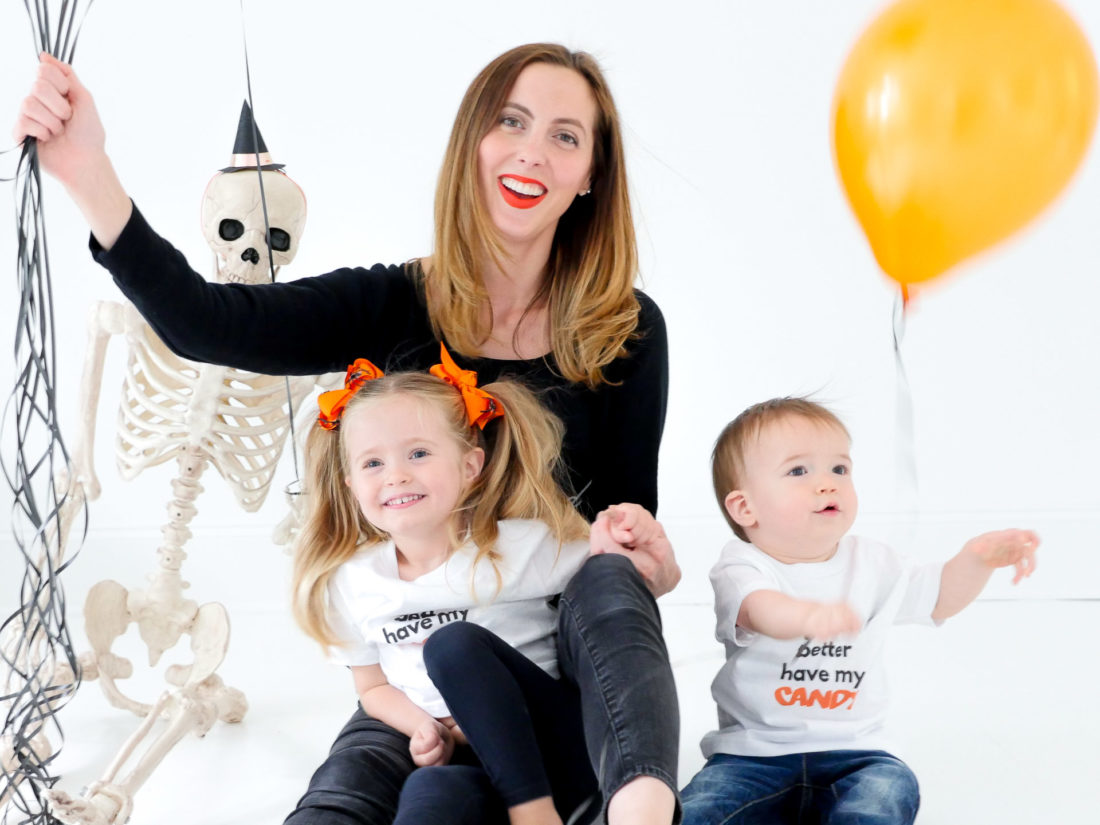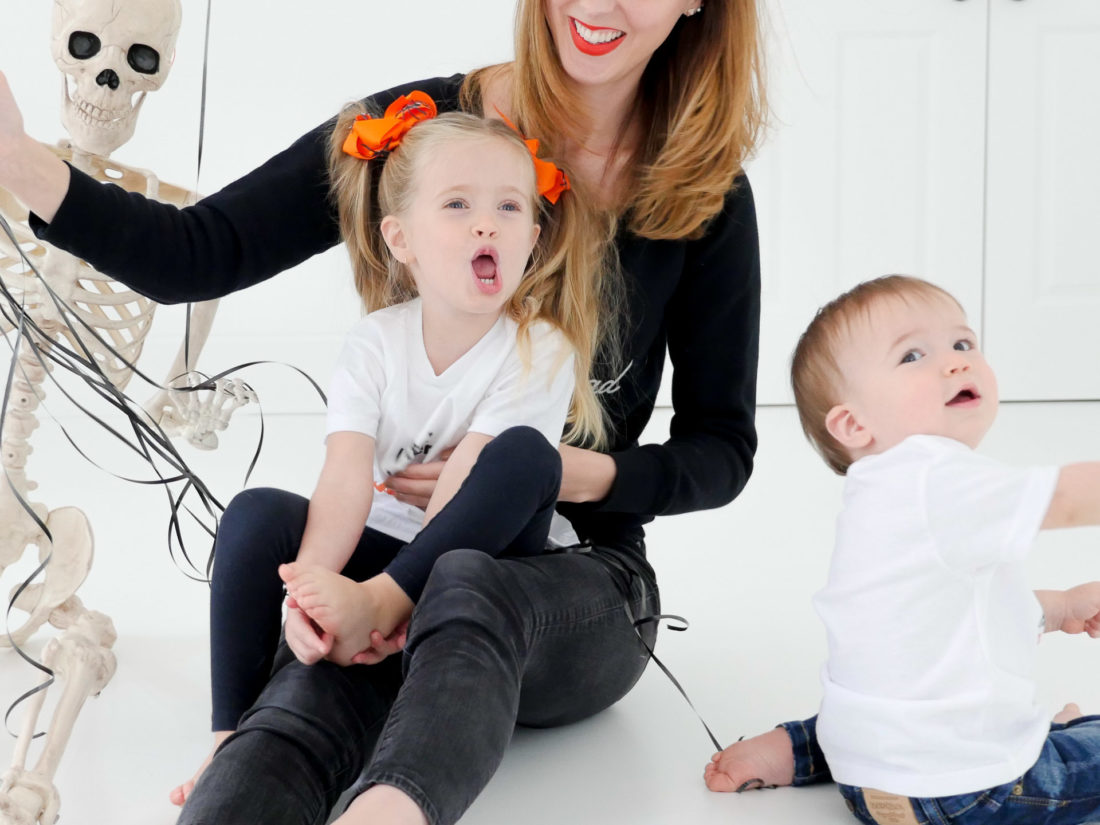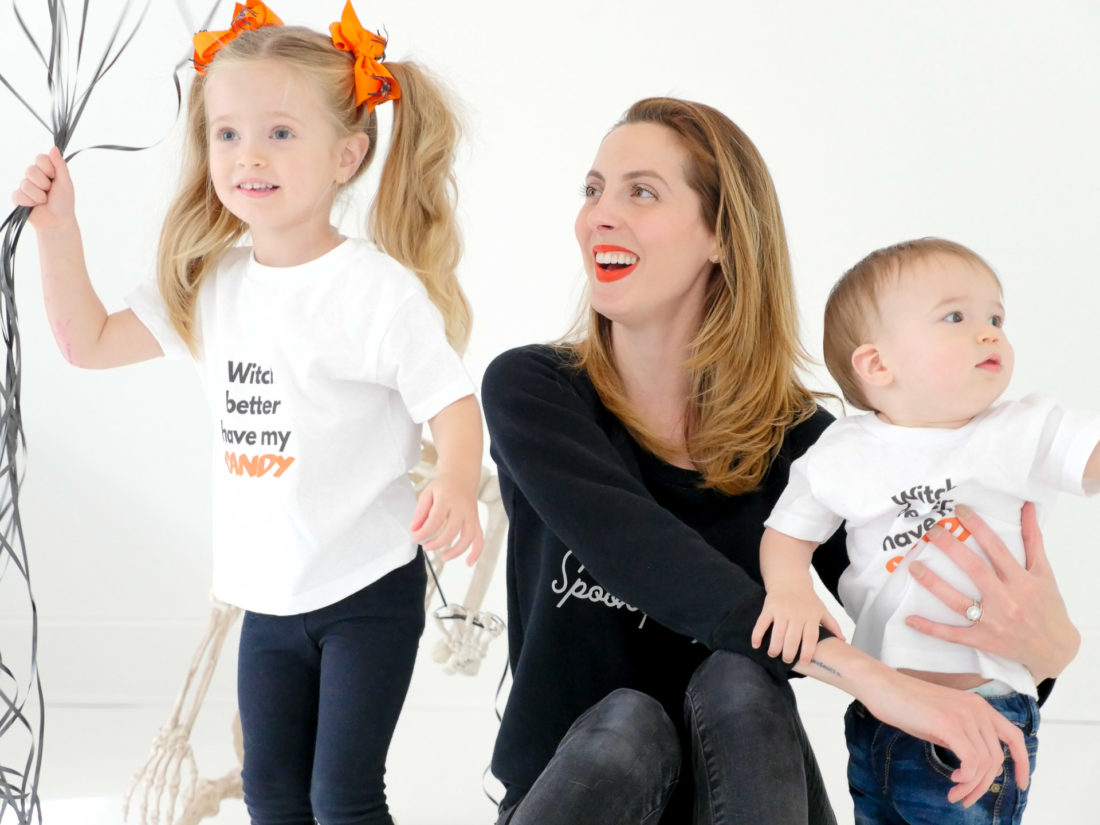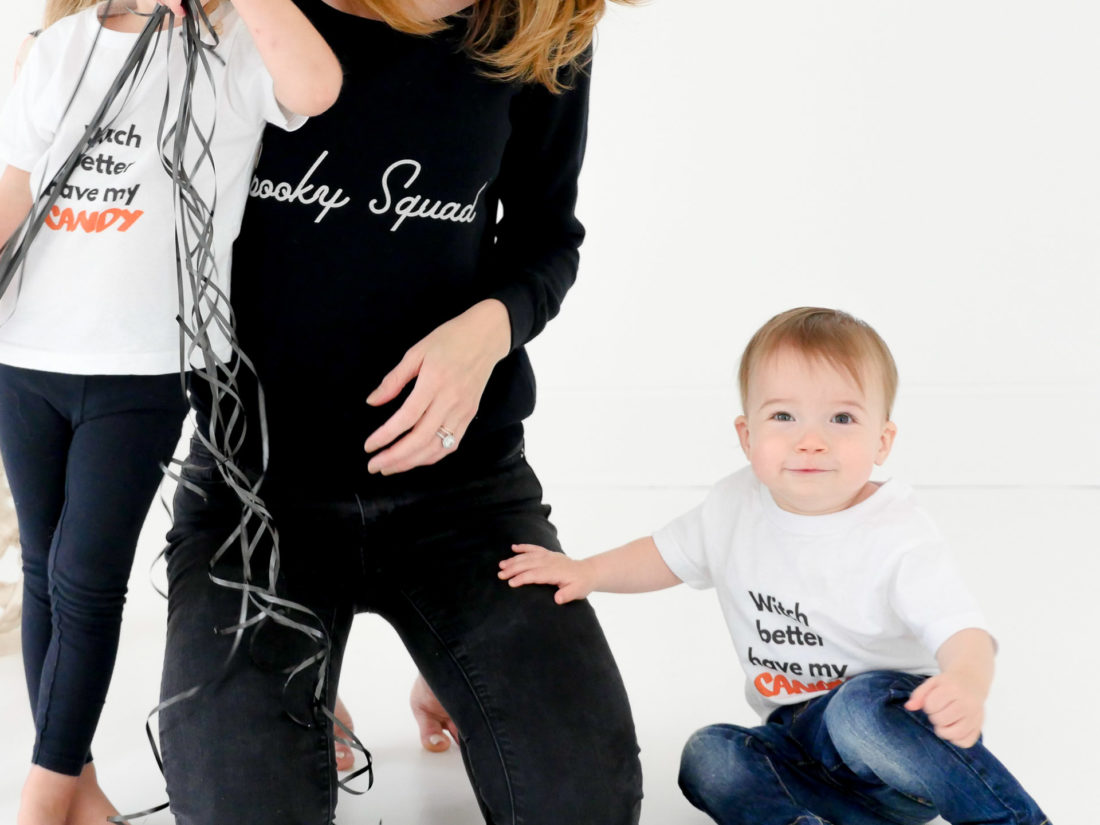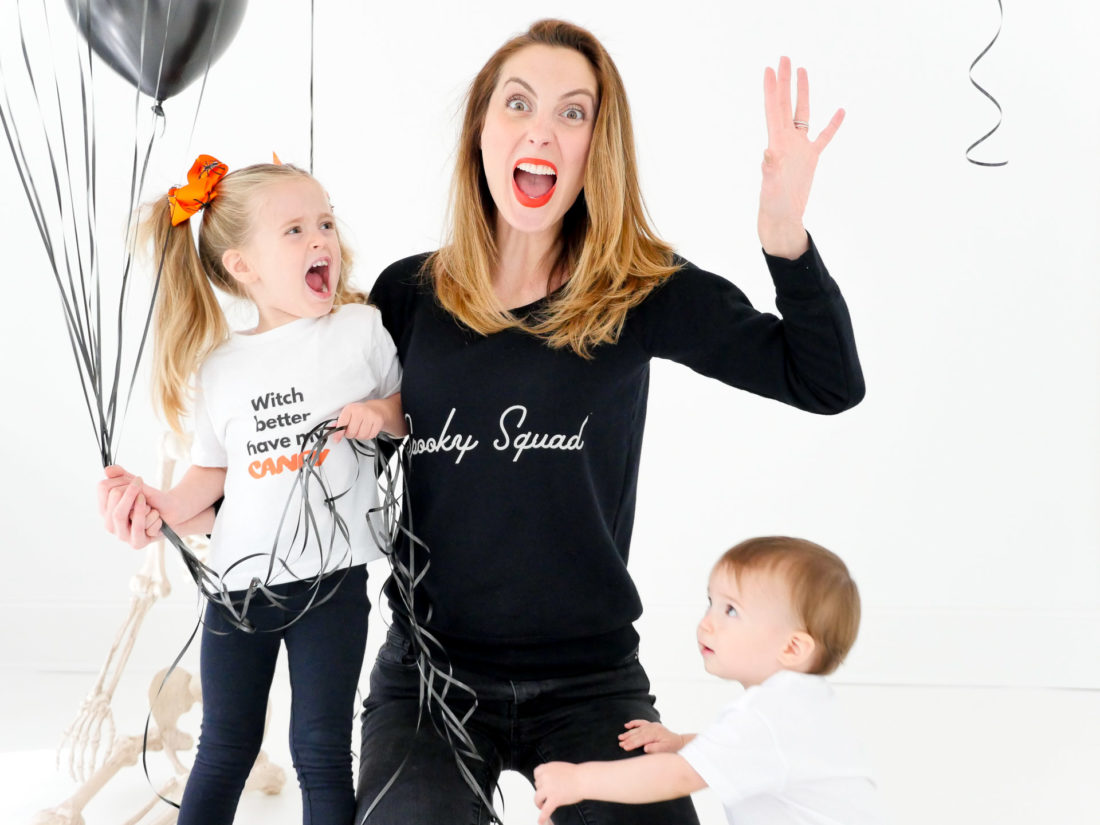 Marlowe's favorite costumes…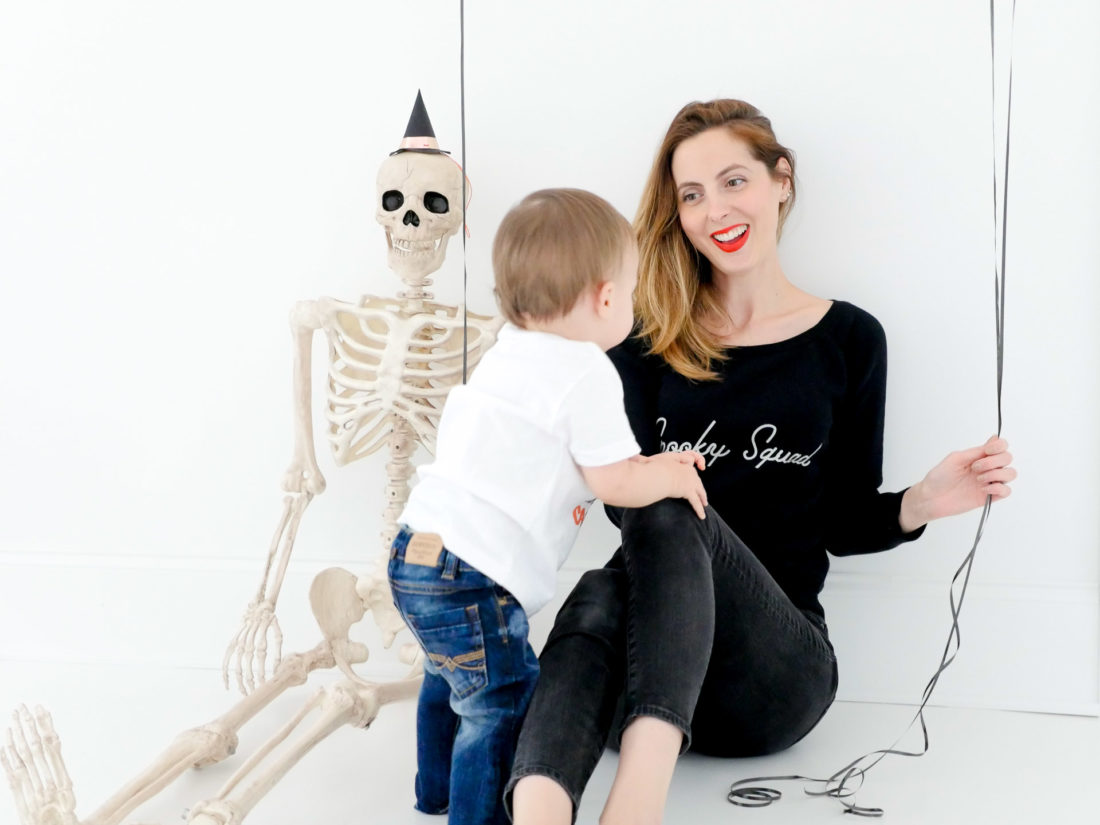 Save
Save